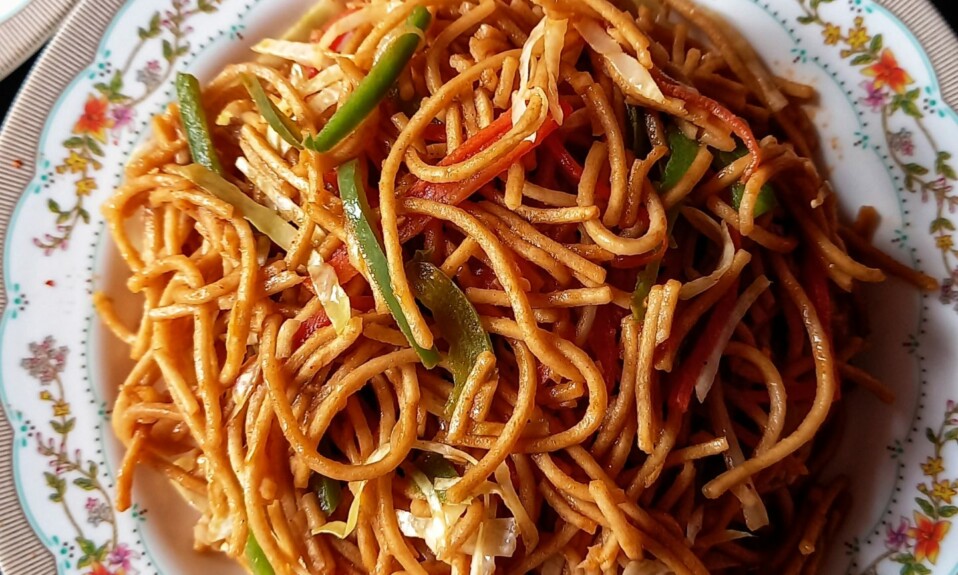 Vegetarian Chow mein recipe | Veg Chow mein Noodles | Learn how to make Indo-Chinese style chow mein at home with step-by-step photos and video. Chow mein is stir-fried Chinese noodles with veggies and sauces. In today's post, we are making Indo-Chinese chow mein. And you can easily find these Indo-Chinese chow mein at every street food stall.
The original chow mein tastes different and you can get a lot of different varieties of chow mien in different regions. It is an ideal party starter (like in every Indian wedding or birthday party, this noodle recipe has to be on the menu) that can be served by itself without any sauce or with Manchurian gravy.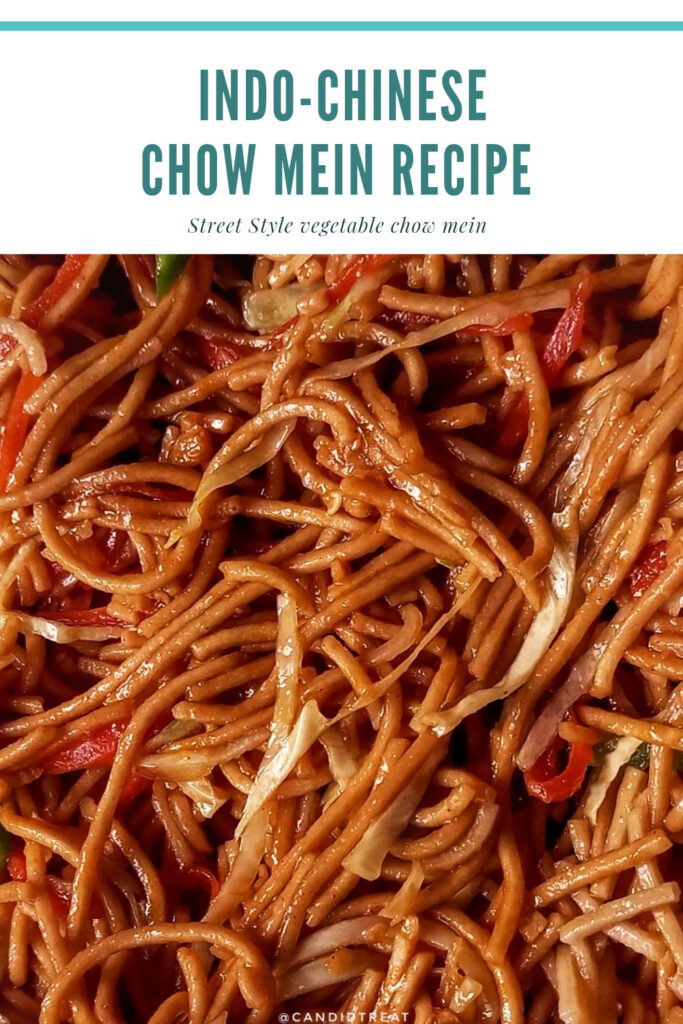 Most popular street food recipe…
INGREDIENTS
Noodles(1 packet)
Water for boiling noodles
2 tbsp oil
1 tbsp garlic
Some sliced carrots
Some sliced capsicum
Some sliced cabbage
1/3rd tbsp salt
1 tbsp vinegar
2 tbsp soy sauce
2 tbsp red chili sauce
2 tbsp tomato ketchup
Video Tutorial
How to make street style Chow Mein?
First, take some noodles. You can use any brand of noodles. Here I used Hakka noodles.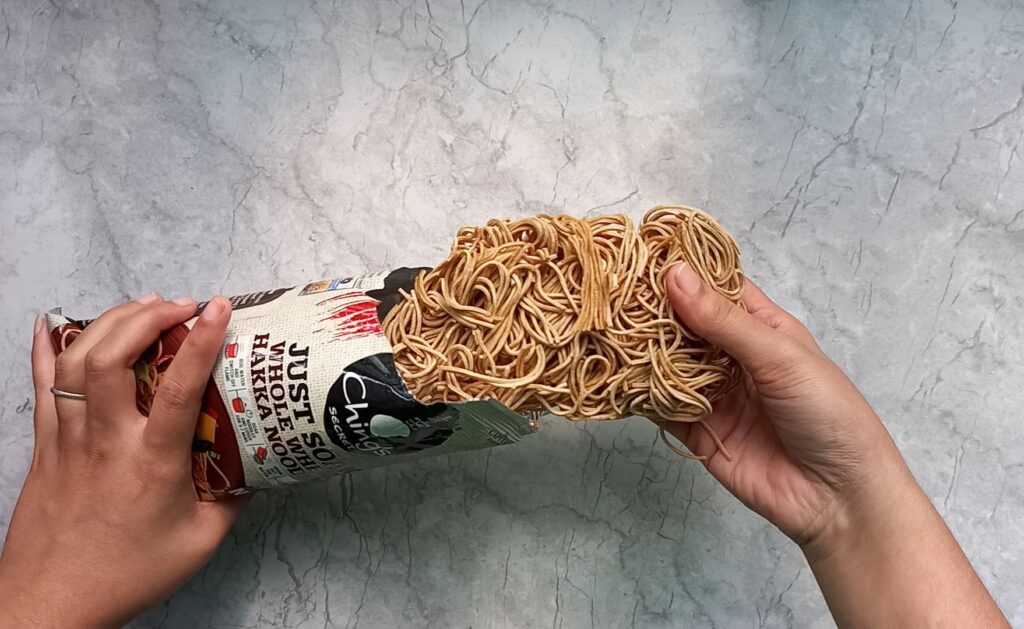 Now boil the water on high flame.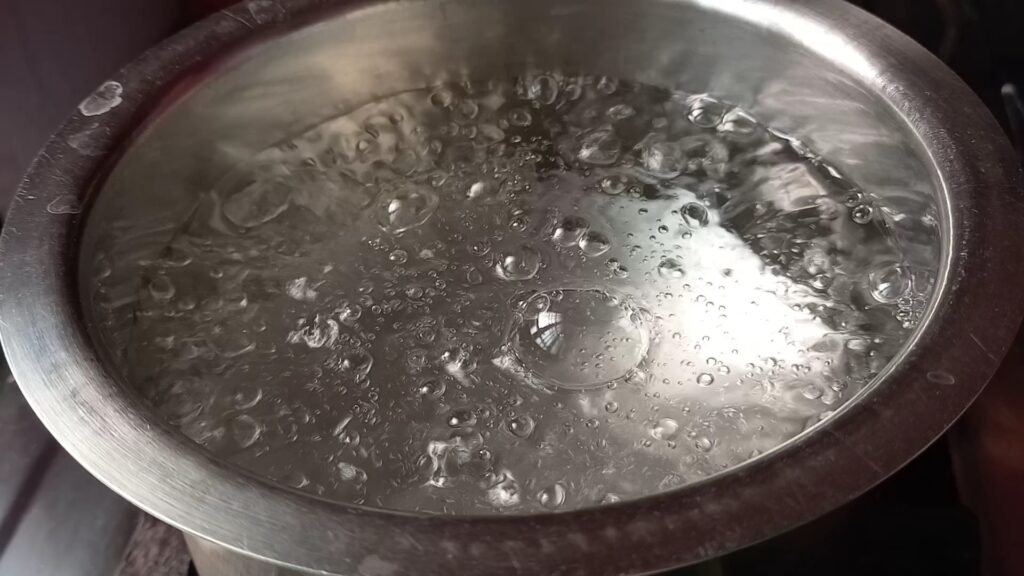 After that add noodles and cook them until the noodles are cooked. Here I used quick 6-minute aata noodles. and it takes only 6 minutes. So the boiling time depends on the noodles.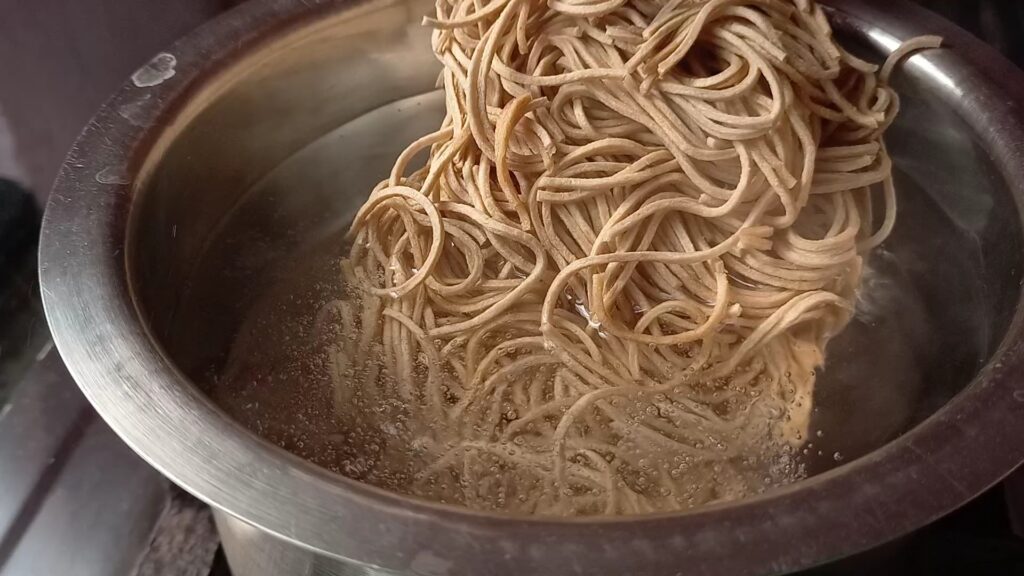 (for this noodle, boil the water. Turn off the heat. Add noodles and cover it for 5 to 7 minutes. After 7 minutes it is done).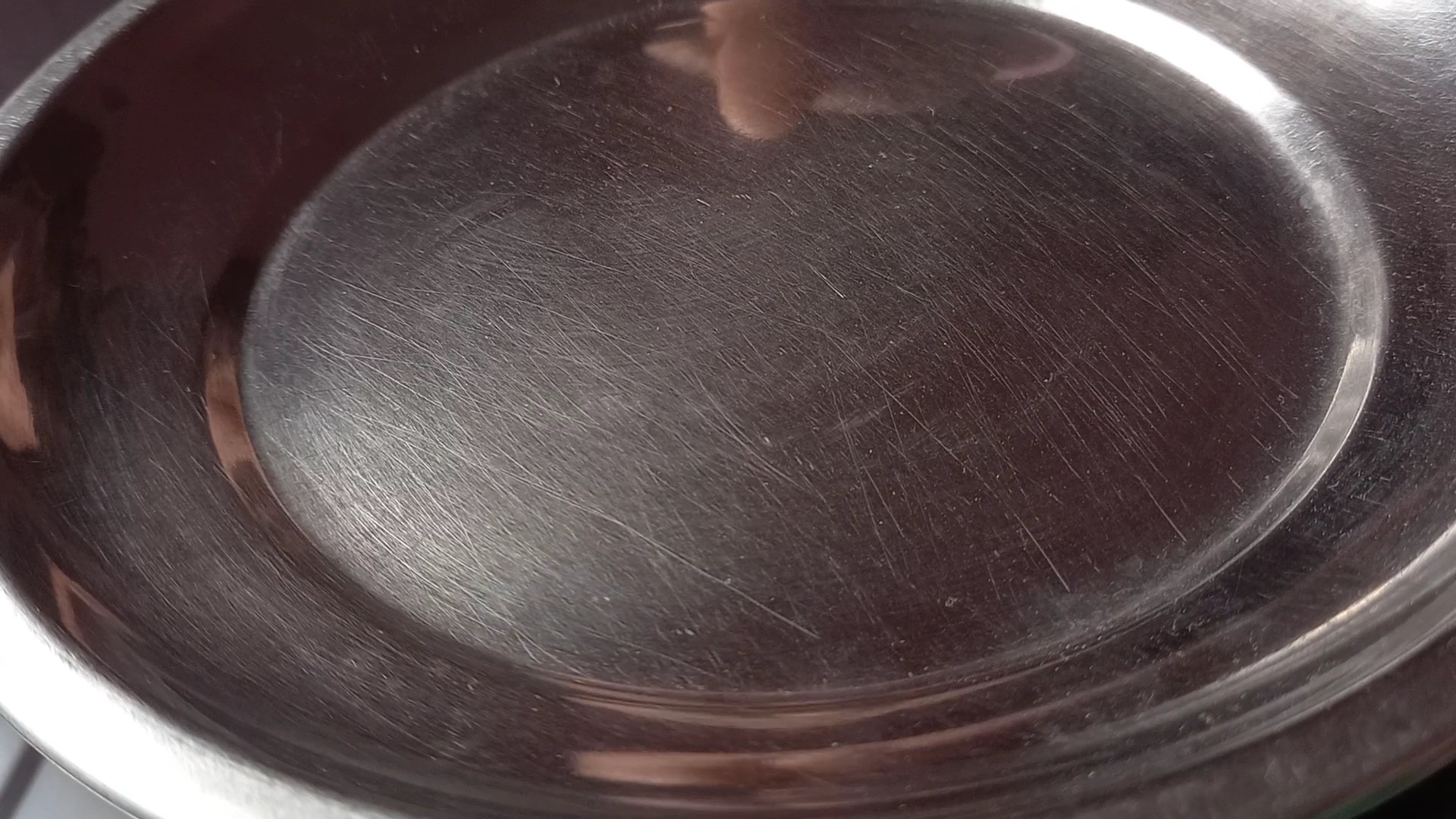 Now remove it from the water and wash it with cold water.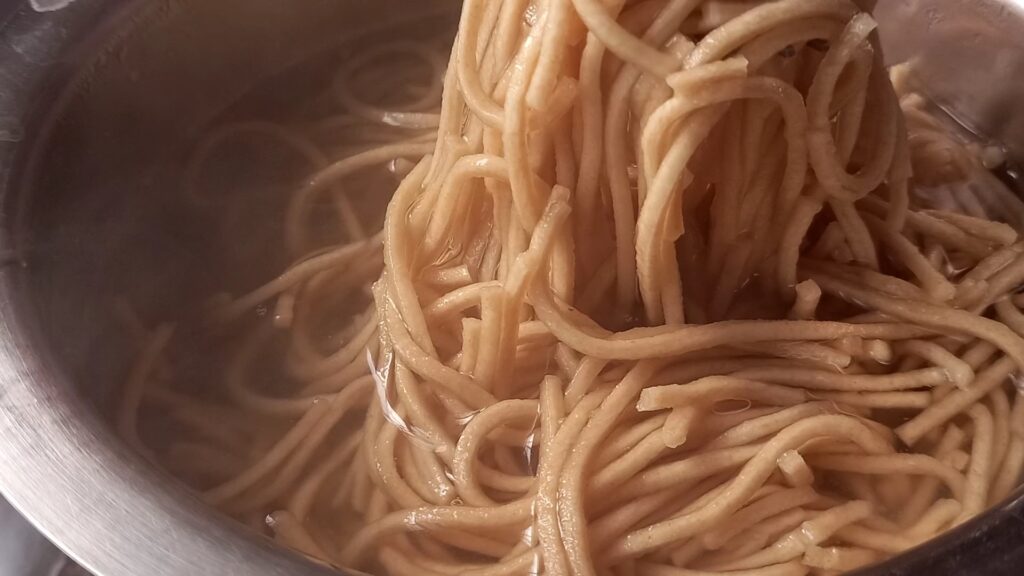 Now take a pan. Add oil. Heat it for 30 to 40 seconds. Then add chopped garlic. Saute it for 20 to 30 seconds on medium flame.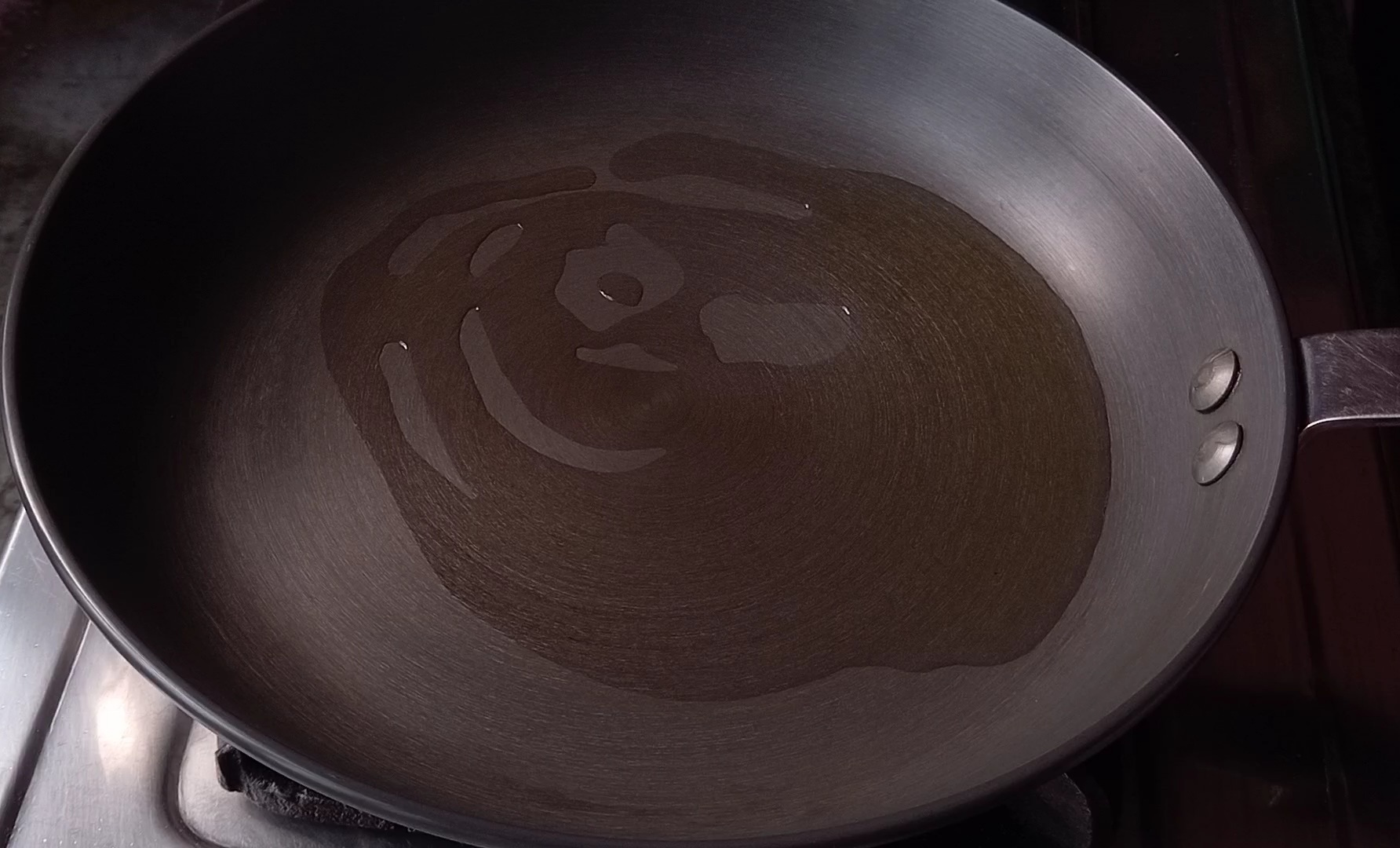 Then add sliced carrots. Then add capsicum.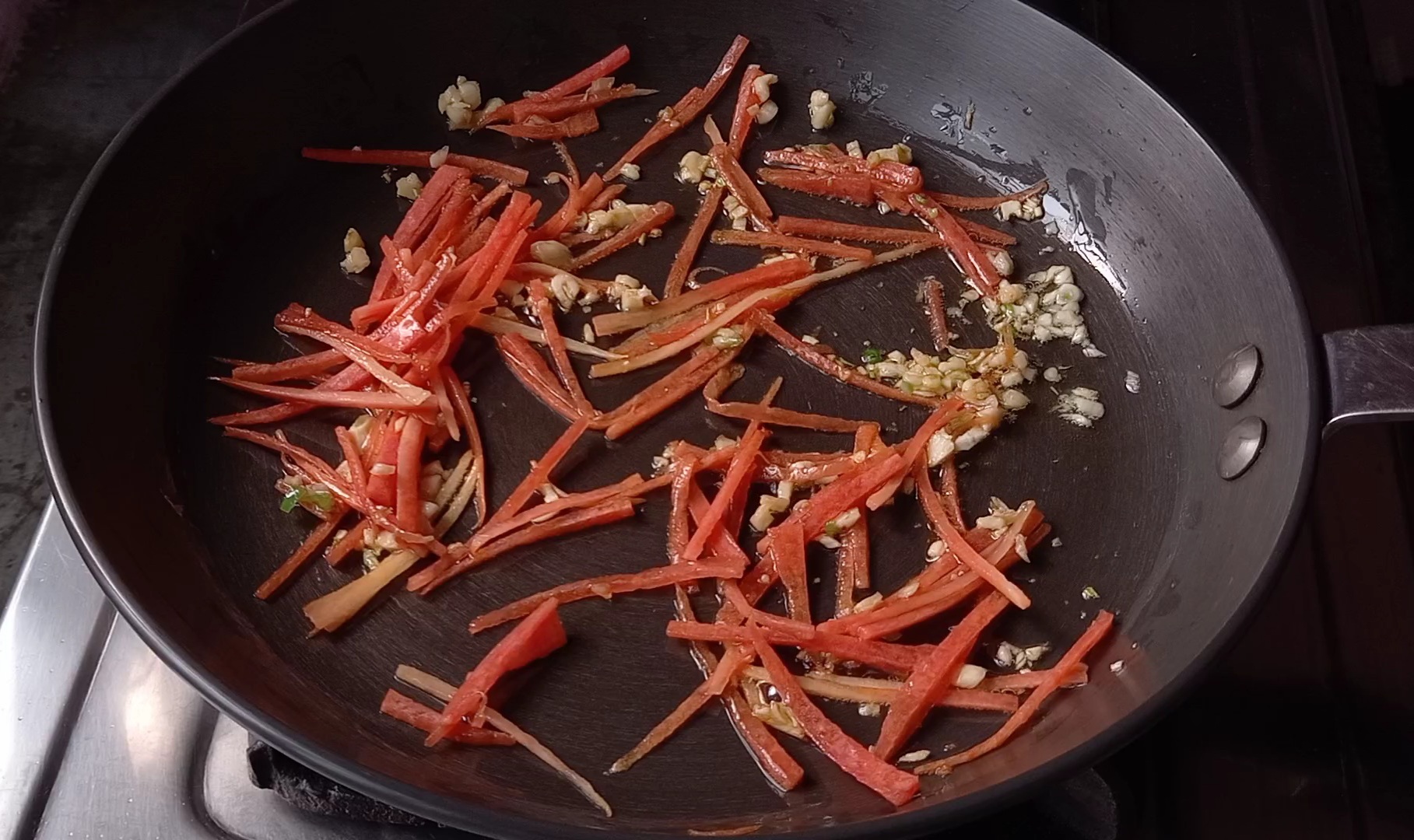 Add salt and cabbage. Stir it for 20 to 30 seconds on high flame. Do not overcook the veggies.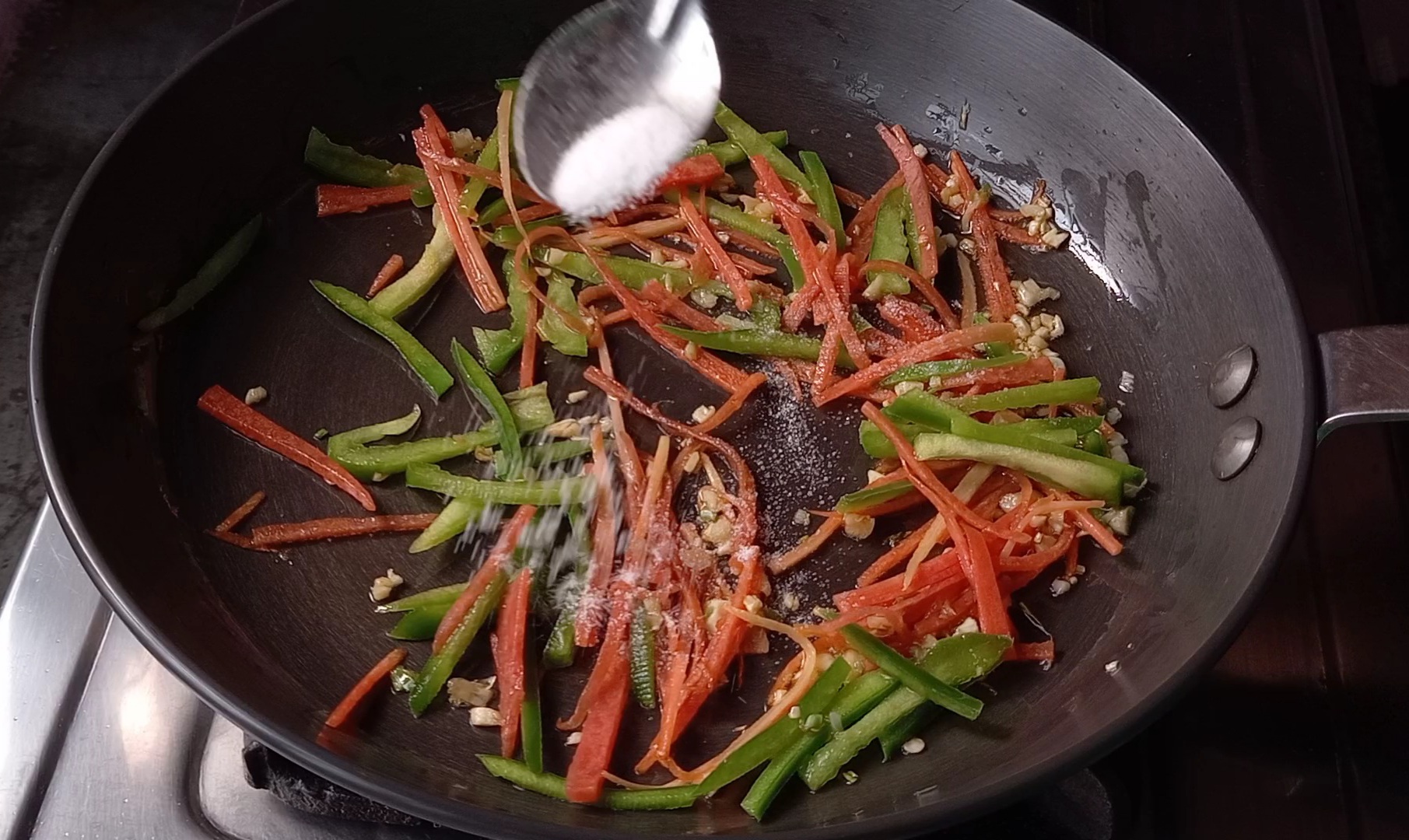 Now add cooked noodles. mix well.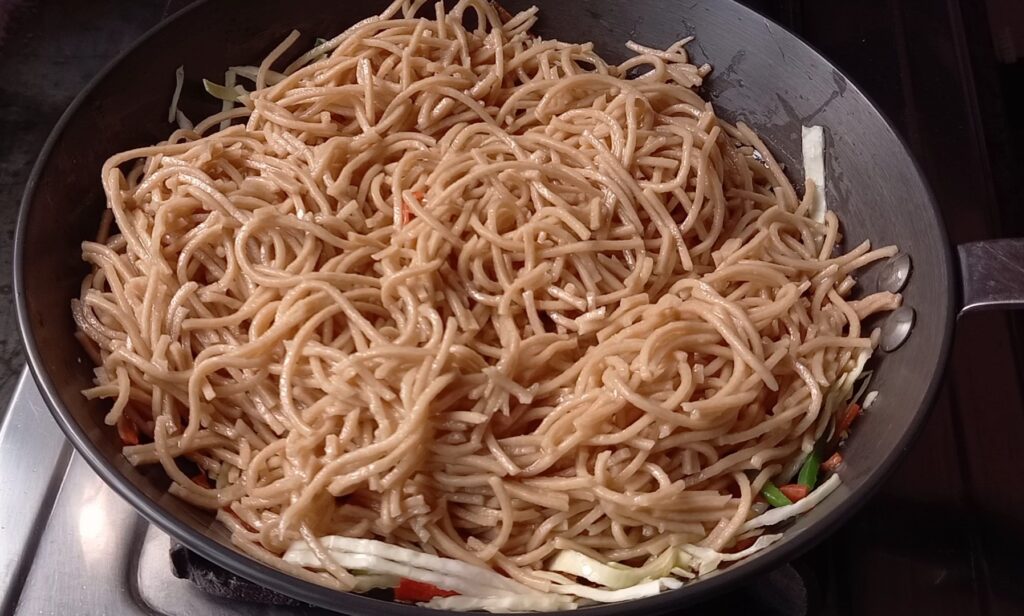 Then add vinegar. Add soy sauce. Add red chili sauce and tomato ketchup.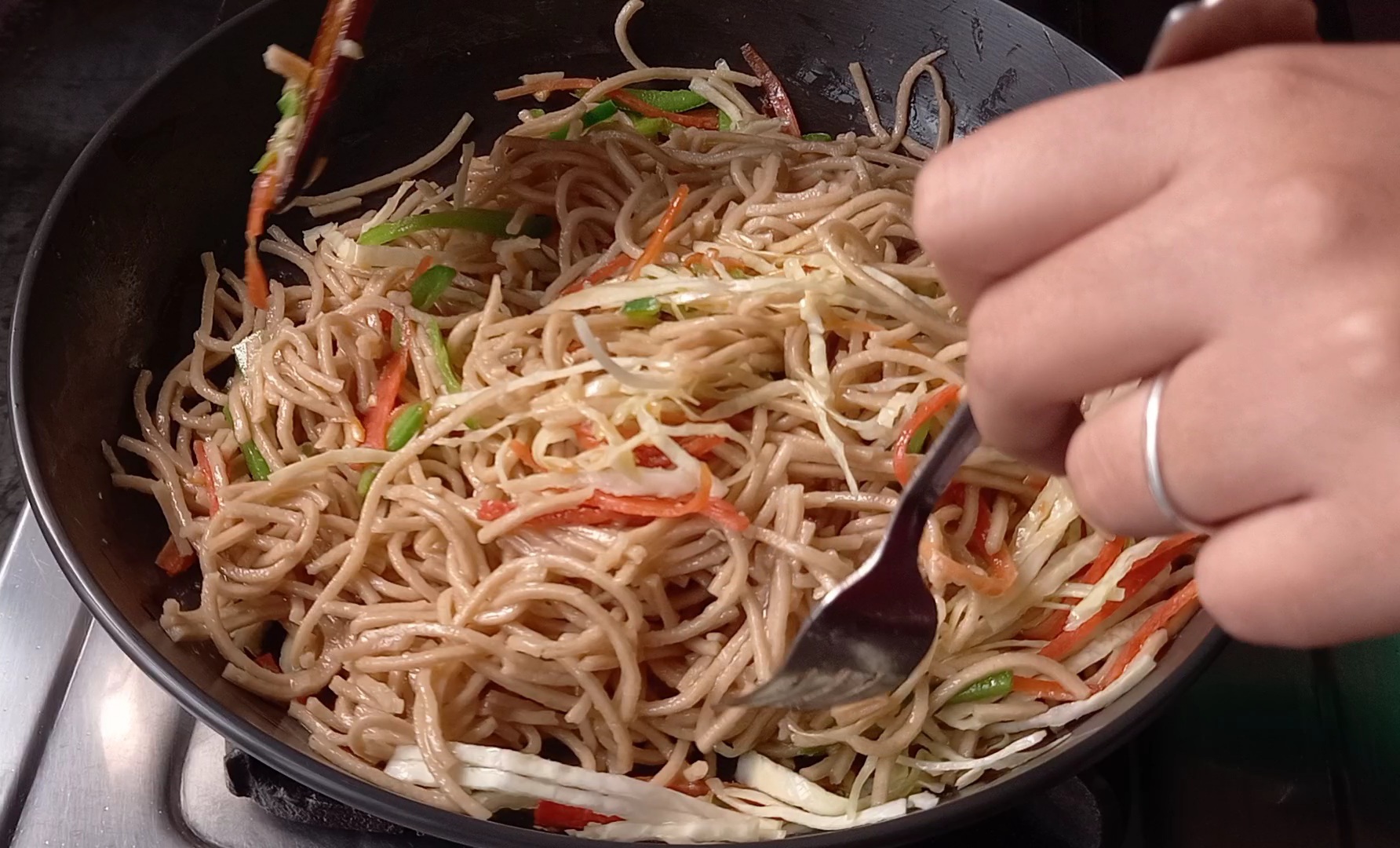 Mix well. Turn off the heat.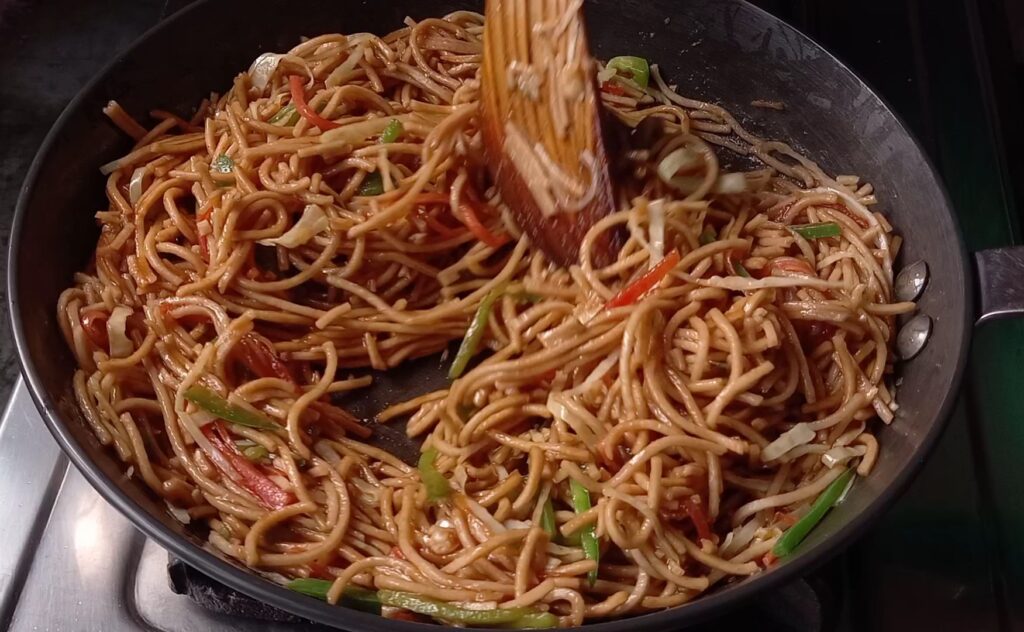 Chow mein is ready to serve.