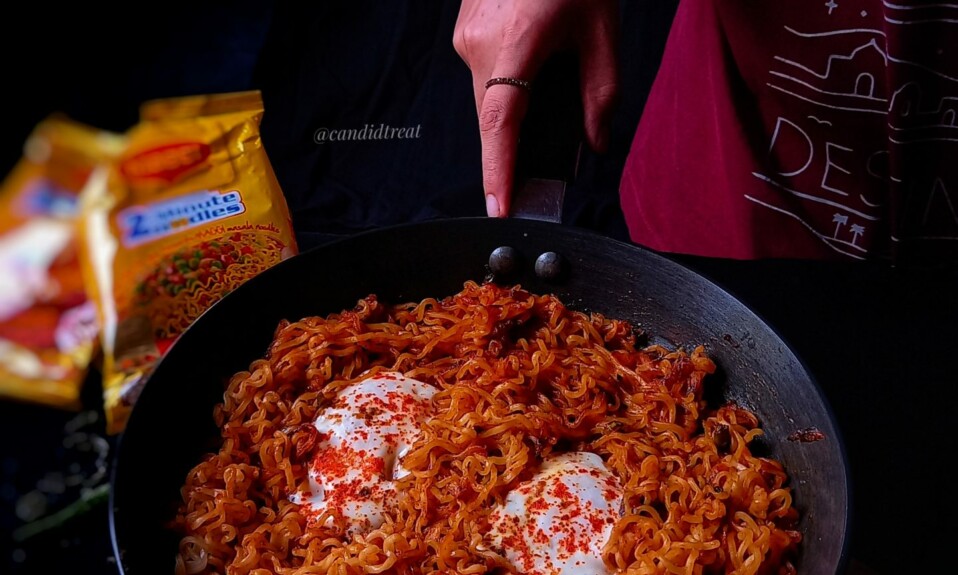 Spicy Masala Maggi Recipes | Maggi Recipe | Dry Maggi Masala With Eggs | Hello guys, welcome to the Candid Treat. So first, if you are reading this and watching my videos, do subscribe to my youtube channel and give your support. And today, we are going to b making a super spicy and delicious dry Maggi with eggs. This one is my one of the favorite Maggi recipe. because I love dry Maggi. And it is super simple to make for breakfast or for evening time snack.
Everyone has their own delicious recipe to make their Maggi noodles extra special. Maggi is a popular noodle recipe and it is loved by all generations. Especially by kids, bachelors, working couples, adult parents. In this Maggi recipe, we make some dry masala Maggi with some eggs. It tastes super spicy but you can adjust it as per your taste. Or if you do not want to add eggs, skip that. It is totally fine. you can make this recipe for breakfast or in a hurry because it takes only 10 to 14 minutes.
Some other recipes from this blog…
Ingredients For Maggi
2 packets of maggi noodles(10 Rs. Packet)BOILED
1 sliced onions
4 to5 green chilies
½ tbsp salt
3 to 4 tbsp tomato ketchup
Maggi tastemaker
2 to 3 tbsp mustard oil/any other oil
2 eggs
Some red chili powder
| | |
| --- | --- |
| Total Time | 10 to 14 minutes |
| Servings | 2 to 3 |
How to make dry Maggi masala?
First, take a bowl, add some water. Boil it on high flame. Then add Maggi noodles. Boil it for 2 to 3 minutes on high flame. Then strain the hot water. Wash it with cold water to stop the cooking process. Because we need dry Maggi. So do not overcook them.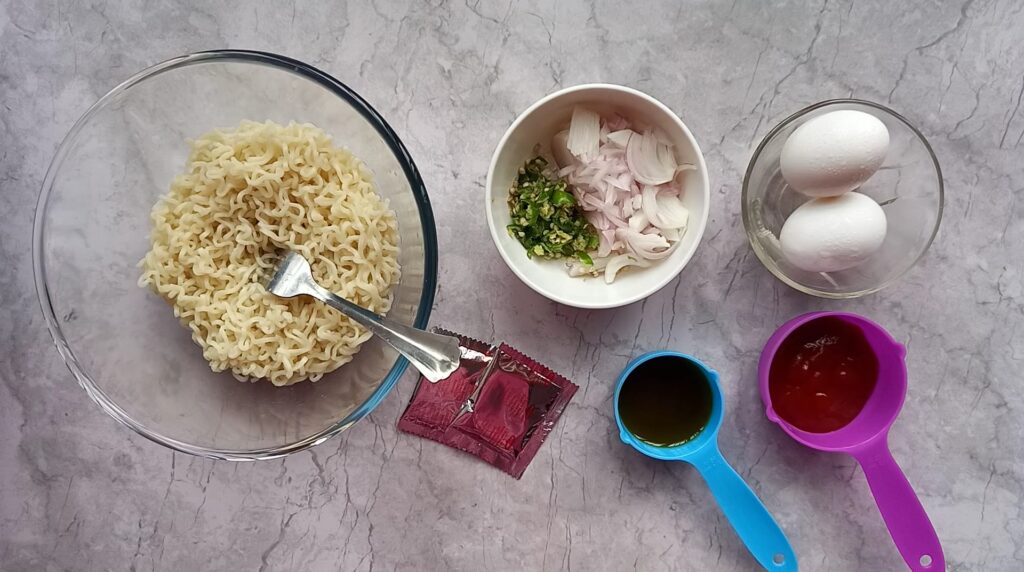 Now, take a pan. Add 2 to 3 tbsp oil. Heat it for 30 to 40 seconds on medium flame. Then add onions, green chilies. Mix well.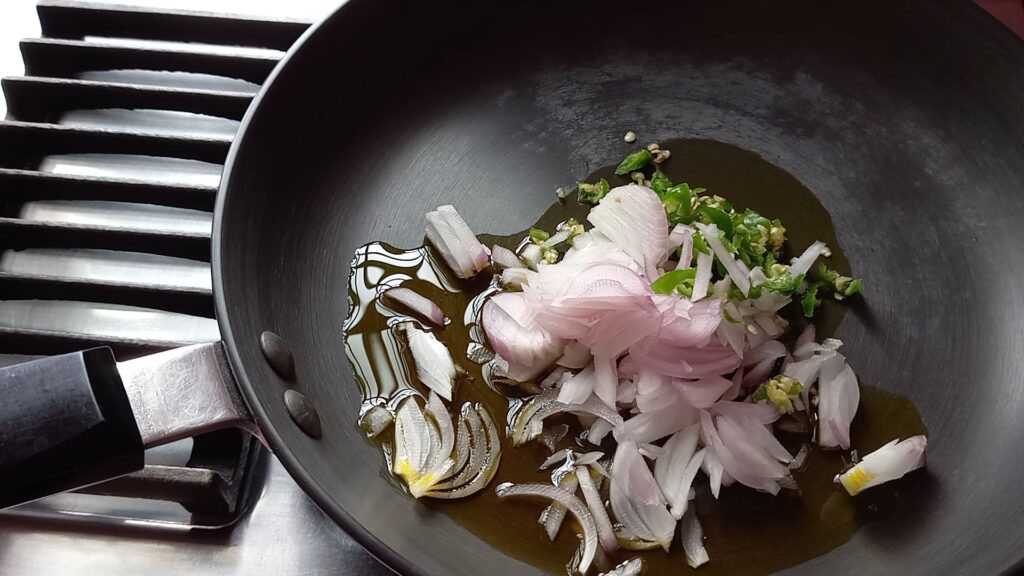 Add salt as per your taste.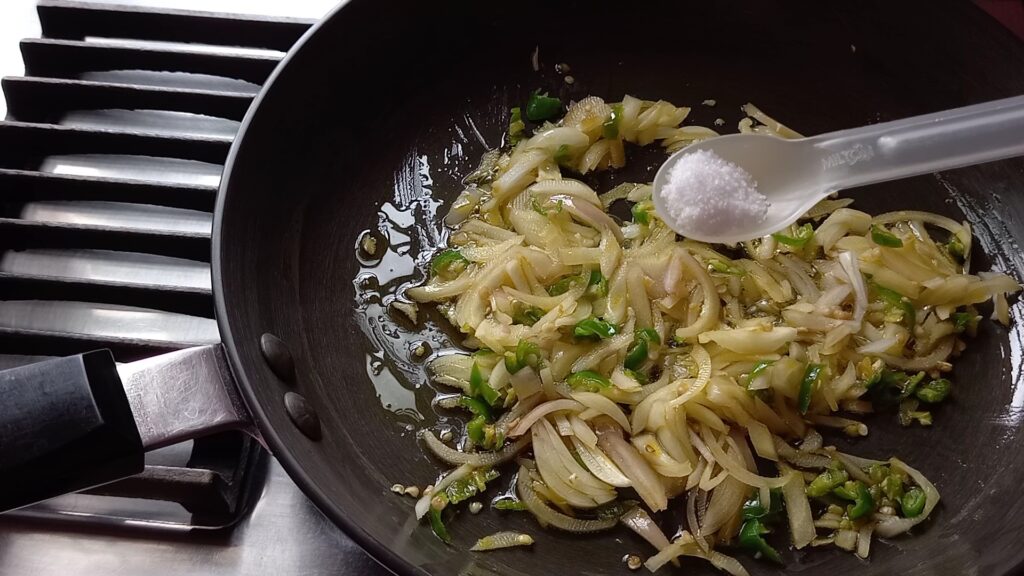 Sauté it for 4 to 5 minutes on medium to high flame. Or until it turns golden.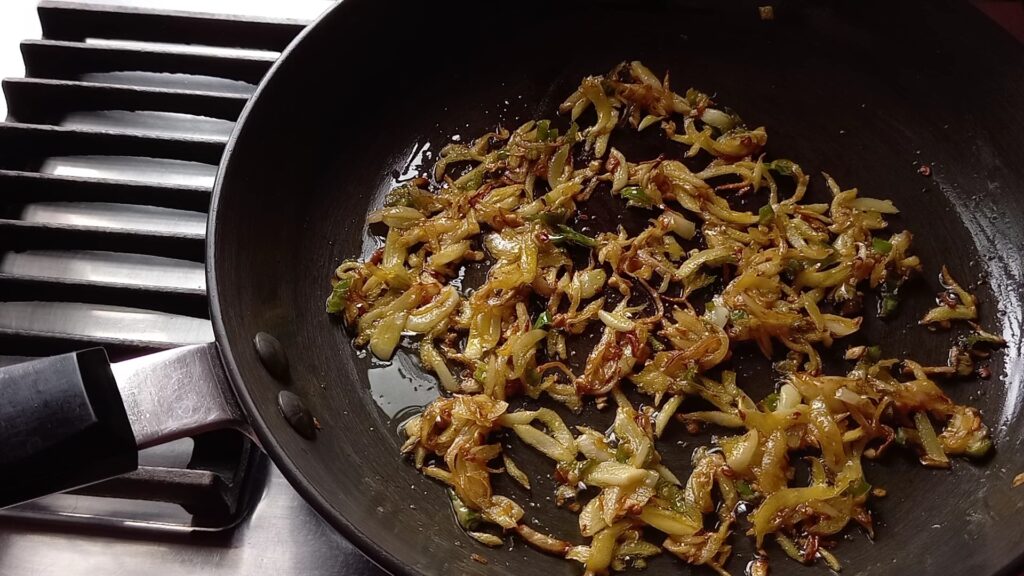 Then turn the flame on low. Add tomato ketchup, Maggi tastemaker, and 2 tbsp water.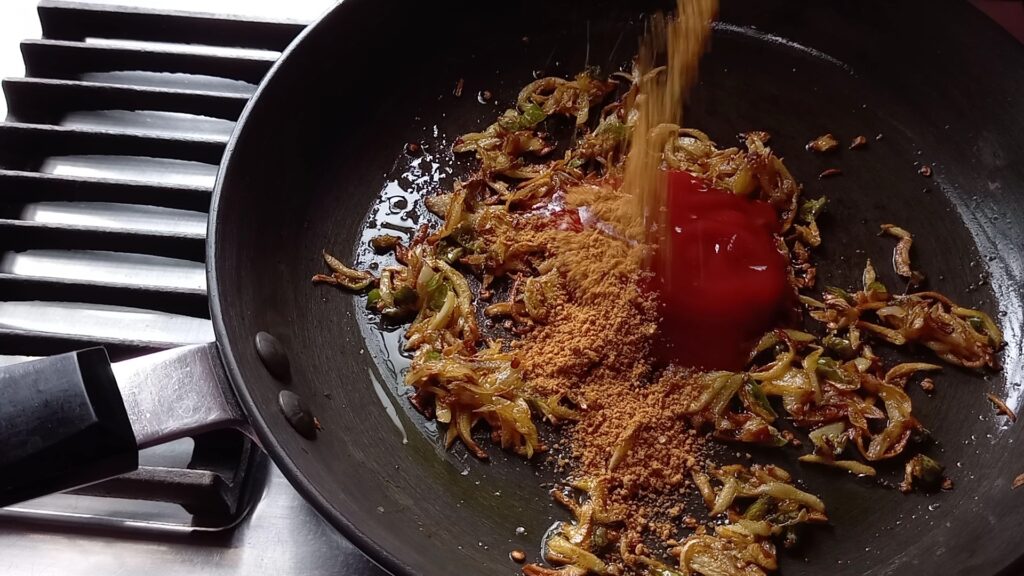 Mix them well.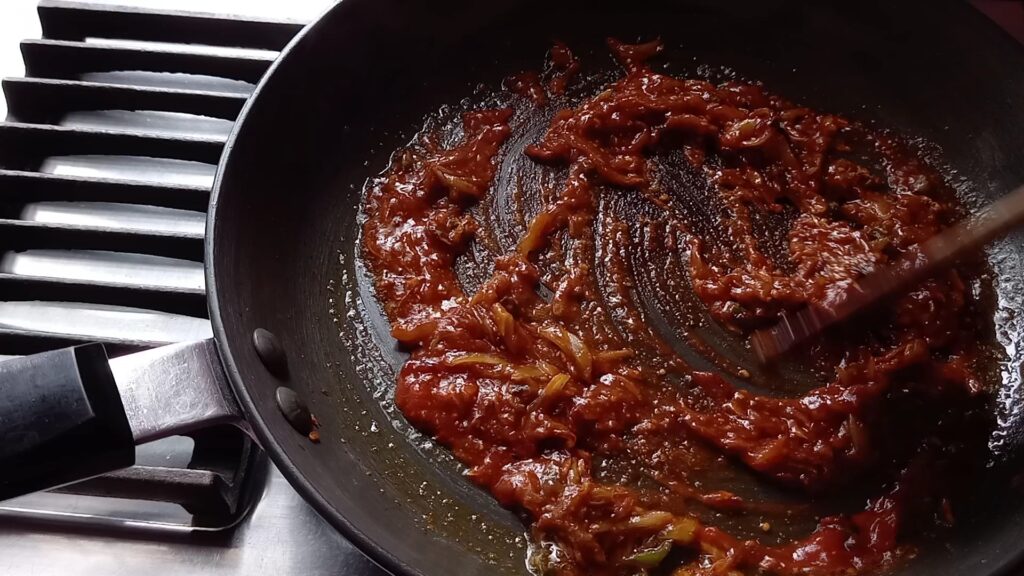 After that add boiled Maggi.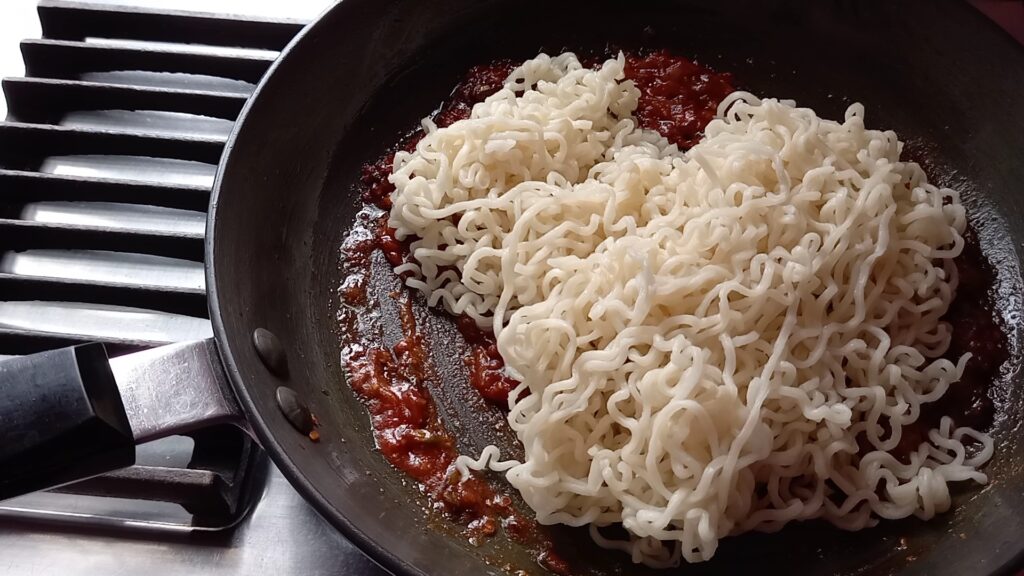 Add 2 to 3 tbsp water and mix it.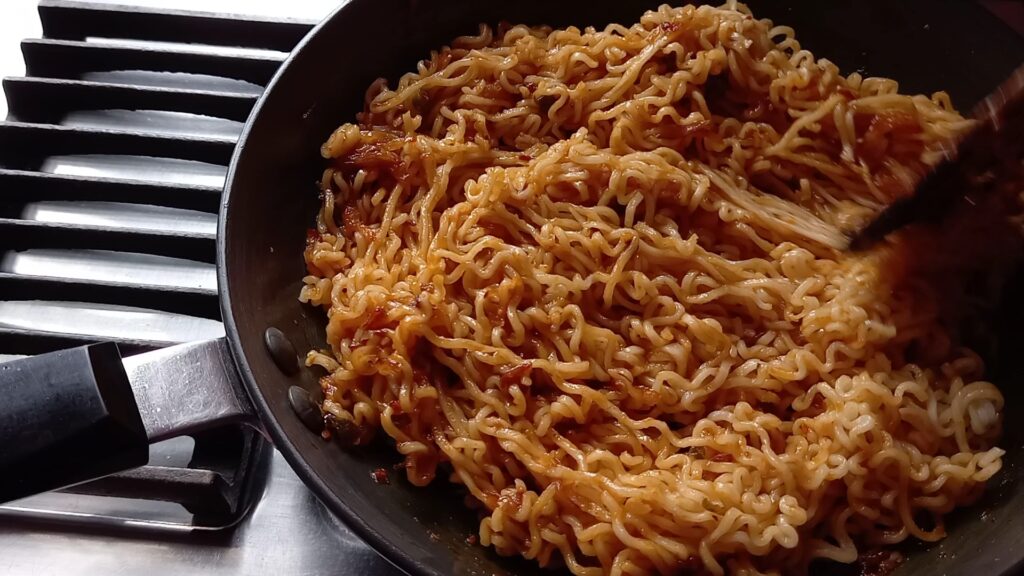 Now, make 2 holes and add eggs. Sprinkle some salt and red chili powder. If you do not want to add eggs, you can skip this process.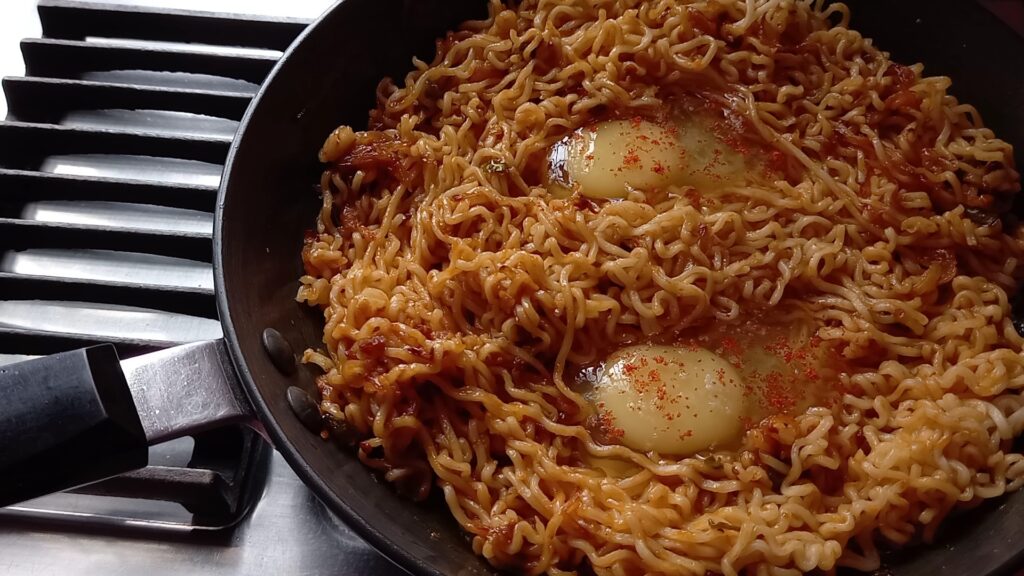 Cover it and cook it for 5 to 6 minutes on low flame. It may take 2 to 3 minutes extra. It depends on the flame.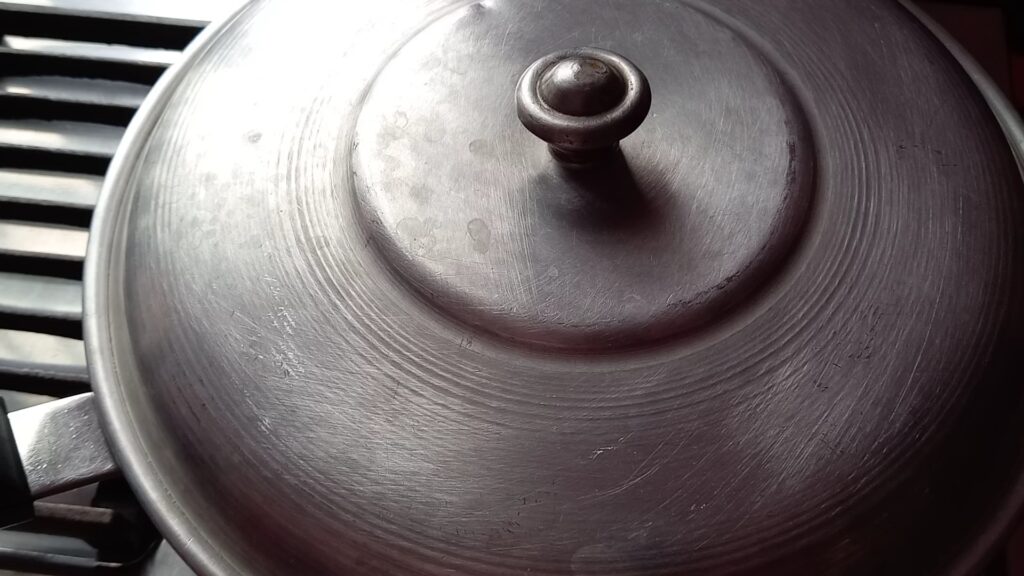 If you like runny egg yolks, cook them for 6 minutes. Or if you want a hard egg, cook it for more. After that, turn off the heat. Our dry and spicy Maggi masala with eggs is ready to serve.