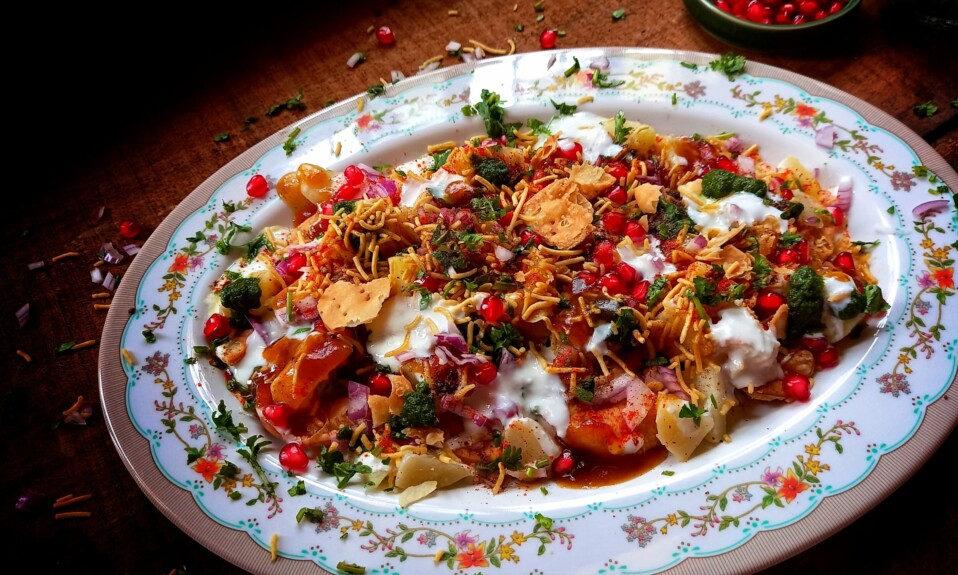 Dahi papdi Chaat | dahi papri chaat recipe | papdi chaat | Learn how to make this delicious and easy dahi papdi chaat with step by step photos and video. Dahi papdi chaat is the most popular street food in India. Dahi papdi chaat is a quick and easy recipe that is made with some deep-fried papdi. And top it with some yogurt and some chutneys. You can store the papdi for 1 to 2 weeks in an airtight container. And whenever you want to make this chaat, you can easily make this. You can also make this in a one-bit size portion. So that you can this recipe for an appetizer.
What is dahi papdi chaat?
Dahi papdi chaat is a popular north Indian recipe and it is also known as papdi chaat, dahi papri chaat, aloo dahi chaat, papri chaat, aloo papri chaat etc. there are a lot of varities in chaat like ragda chaat, chole chaat, aloo tikki chaat, samosa chaat. You can found this easily in anywhere on the street of india.
The base of this chaat is deep-fried papdi and it is topped with some boiled potatoes. After that, garnish it with some yogurt, chutneys, sev, onions. Dahi papdi chaat has a sweet, sour, and savory taste. Sev and onions give a crunchy texture to the chaat. Making chaat at home is very easy. And this one is the super easy recipe for chaat.
Some of my other recipes from this blog…
Ingredients
10 to 12 papdi
4 to 5 tbsp fresh yogurt
1 chopped onion
Some freshly chopped coriander
3 to 4 boiled potatoes
4 to 5 tbsp tamarind chutney
3 to 4 tbsp green chutney
½ tbsp black salt
½ tbsp chaat masala
½ tbsp red chili powder
3 to 4 tbsp sev
4 to 5 tbsp pomegranate
| | |
| --- | --- |
| Total Time | 20 to 25 minutes |
| Servings | 2 to 3 |
How to make dahi papdi chaat?
For making papdi, you can check my PAPDI RECIPE. For this take some papdi. Or you can adjust the pieces as per your need. You can make the papdi before and store it in any air-tight container.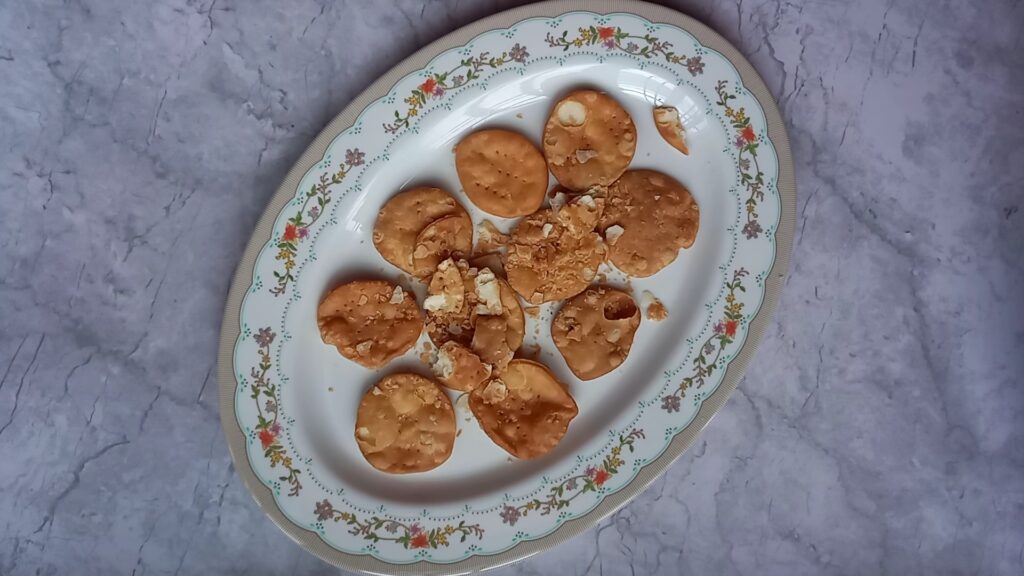 First, boil some potatoes and peel them. Cut them into pieces. Take some fresh yogurt and mix well. Chop some onions and coriander. Take some tamarind chutney. You can check my TAMARIND CHUTNEY RECIPE. Take some sev, red chili powder, black salt, and chaat masala. for green chutney, take a grinder, add ½ cup coriander leaves, 15 pieces of mint leaves. Add some salt, and 1 green chili. Add some water and blend it into a fine paste.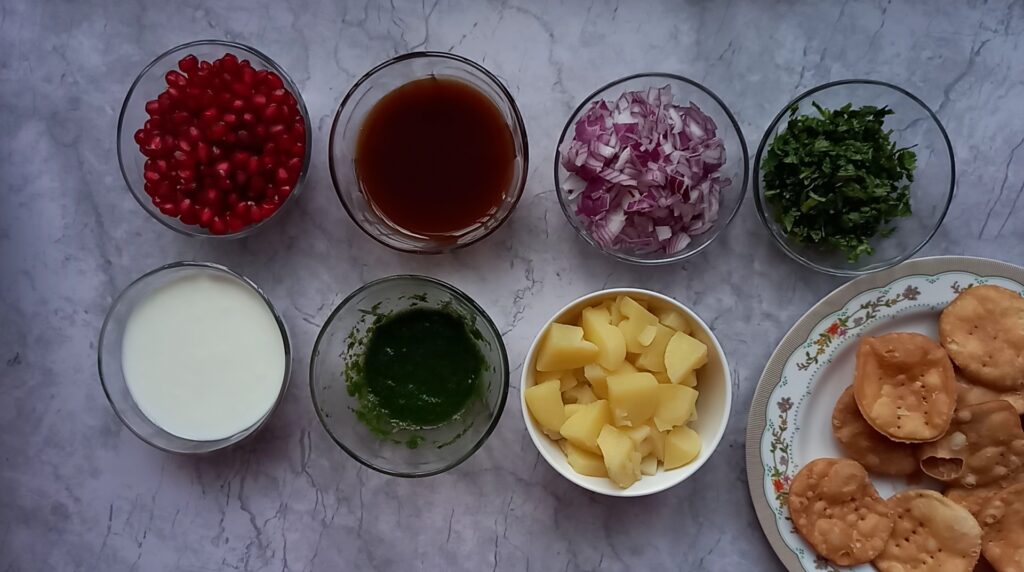 Now, top the papdi with some boiled and chopped potatoes.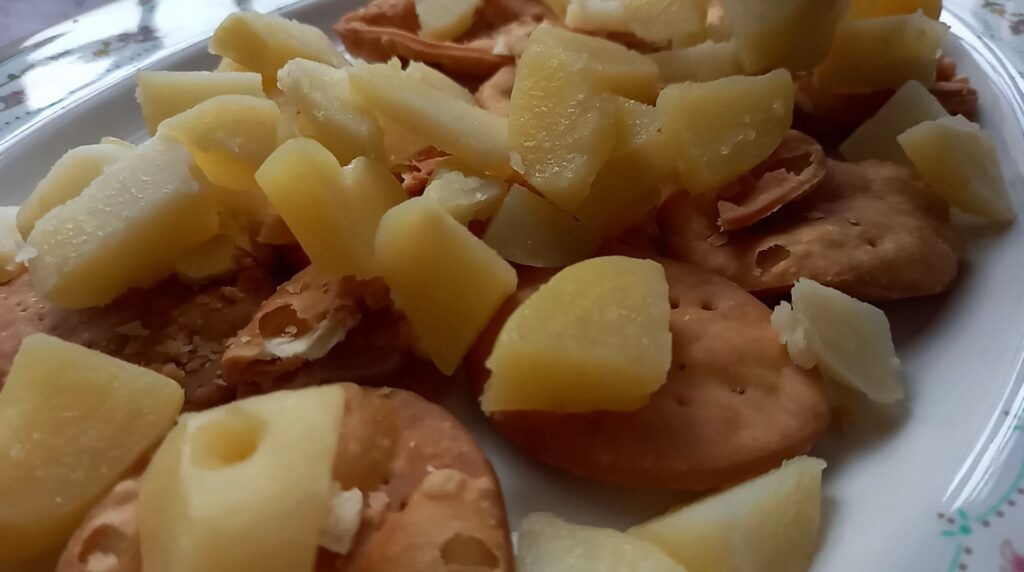 Pour the yogurt. Add some chopped onions. And some pomegranate.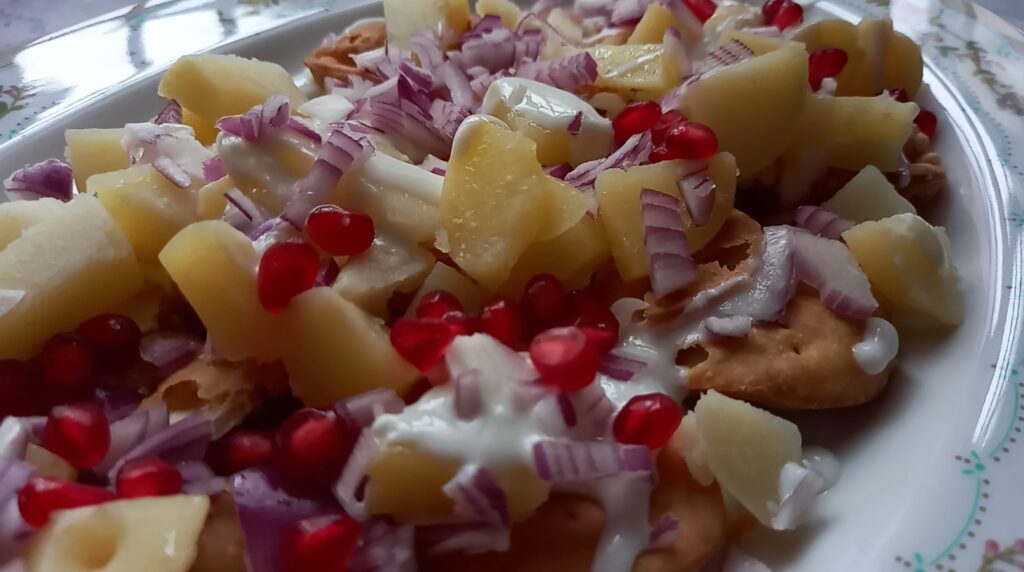 Add red and green chutney.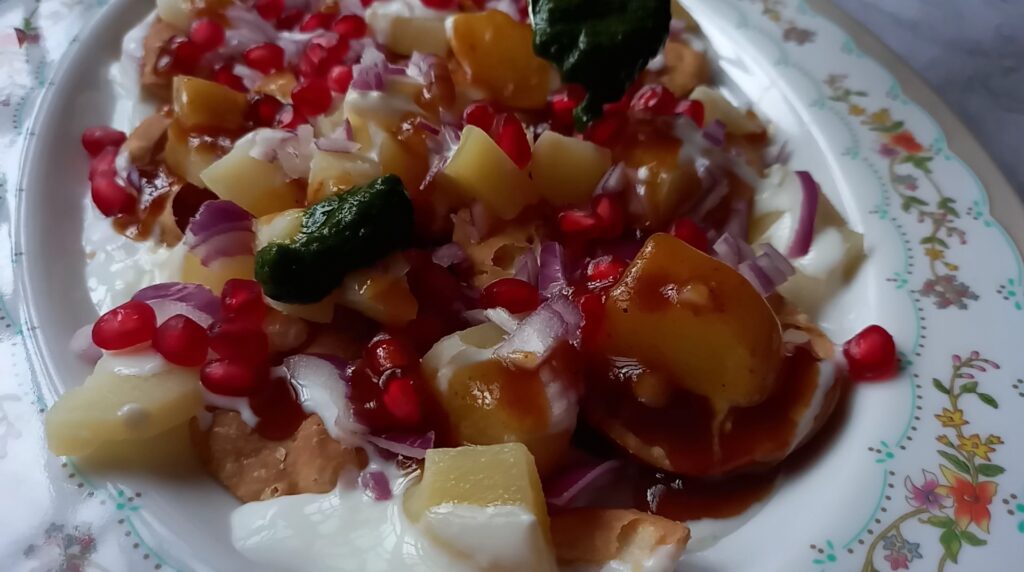 Add some sev. Spriankle some black slt, red chii powder and chaat masala.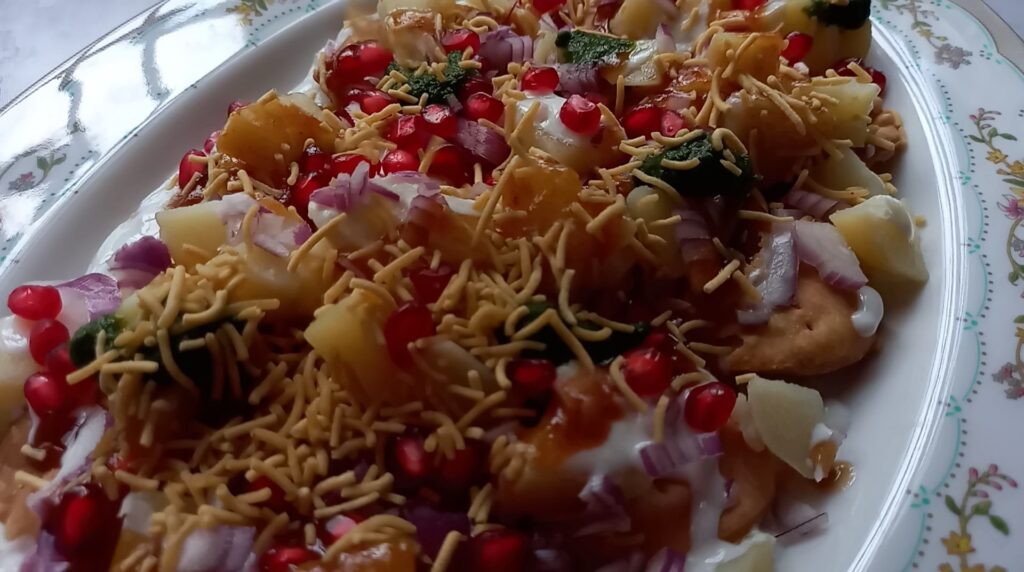 Garnish it with some coriander leaves.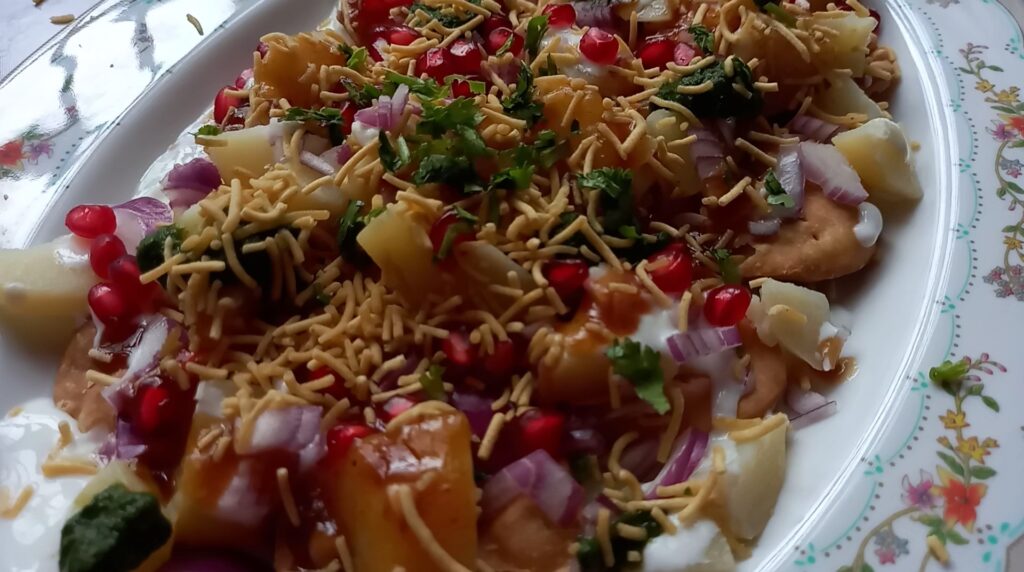 Dahi papdi chaat is ready to serve. Make this when you are ready to serve.