Egg pockets | Learn to make this easy snack recipe with step-by-step photos. Egg pockets are simple and tasty snack recipe. You can make this easily at home. For this recipe, you need only 4 to 5 easy ingredients. During this lockdown, we are always looking for easy-to-make recipes. And the recipes made with fewer ingredients. So these egg pockets are perfectly fit to your need or budget. It tastes amazing.
For this recipe, you need some eggs, onions, tomatoes, and some regular seasoning. For the dough, you need some flour, and for toasting, some oil. You can serve these pockets with tomato ketchup. The texture of these egg pockets is crisp from the outside and spicy, eggy from the inside.
You may like these snack recipes too…
Ingredients
3 onions chopped
1 tbsp crushed ginger, garlic
5 to 6 green chilies chopped
2 tomatoes chopped
2 to 3 tbsp mustard oil
1 tbs salt
½ tbsp turmeric powder
1 tbsp coriander powder
½ tbsp cumin powder
1 tbsp red chili powder
½ tbsp garam masala powder(optional)
3 to 4 tbsp tomato ketchup
1 tbsp vinegar
½ tbsp sugar
5 to 6 hard-boiled eggs
For dough
2 cups of refined flour/maida
½ tbsp salt
2 to 3 tbsp refined oil
Some water to knead the dough
Some refined oil for toasting
| | |
| --- | --- |
| Total Time | 25 to 30 minutes |
| Servings | 8 to 9 pieces |
How to make stuffing for egg pockets?
Take a pan, add some oil. Heat it for 2 minutes then add ginger, garlic. Sauté for 30 seconds on medium flame. You can use any oil for this recipe.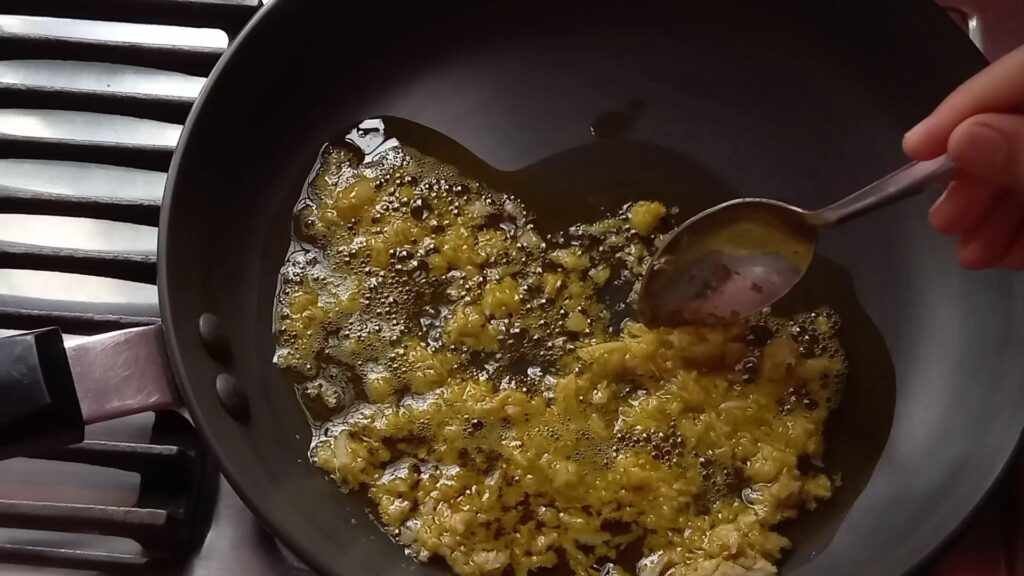 Add onions and green chilies. Cook for 2 to 3 minutes on high flame. Then add salt and turmeric. Mix well. Again cook it for 5 minutes on high flame.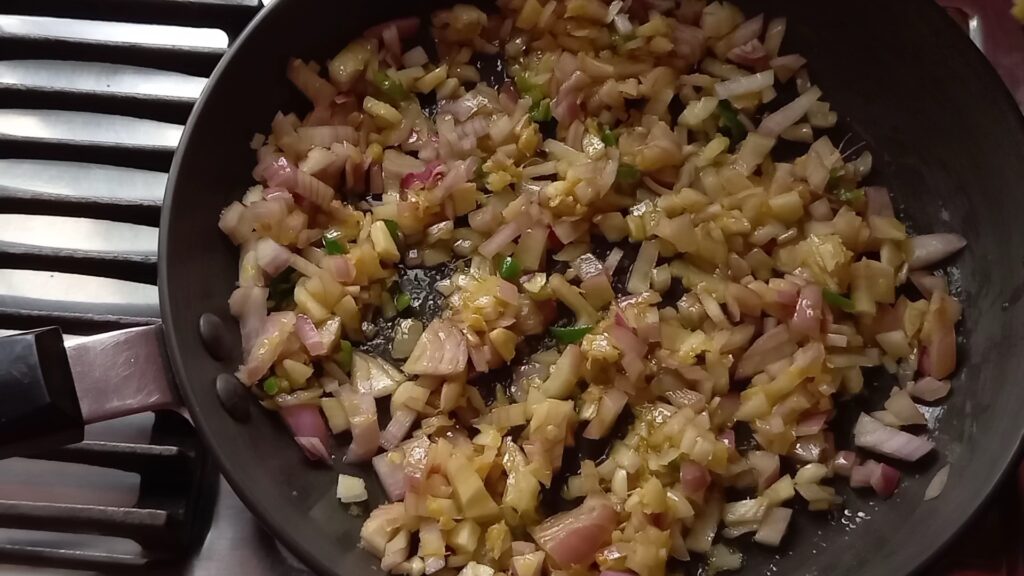 Then add tomatoes.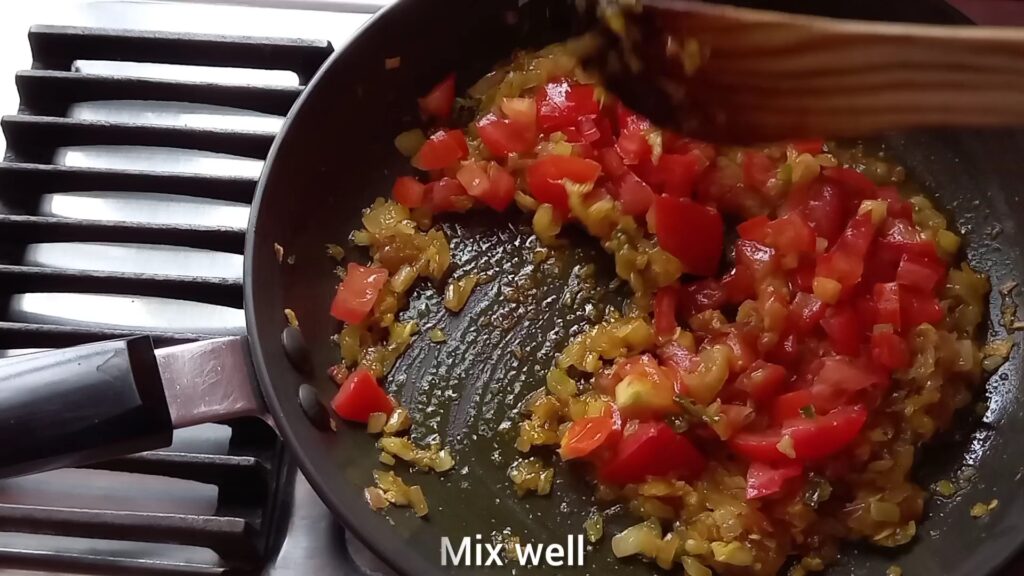 Add all powdered spices. Mix well.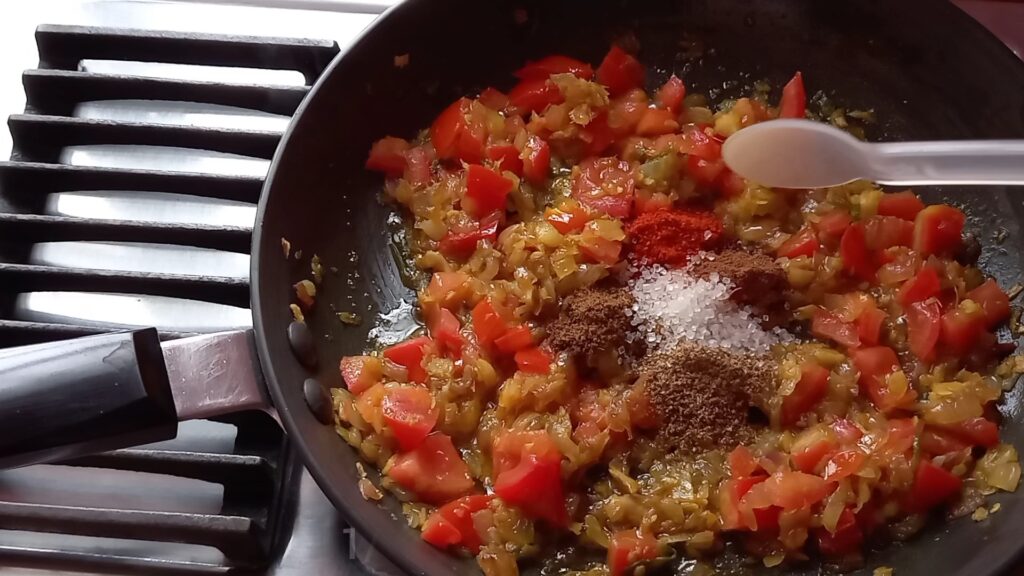 And cook for 10 to 15 minutes on medium flame. Till the masala is cooked well.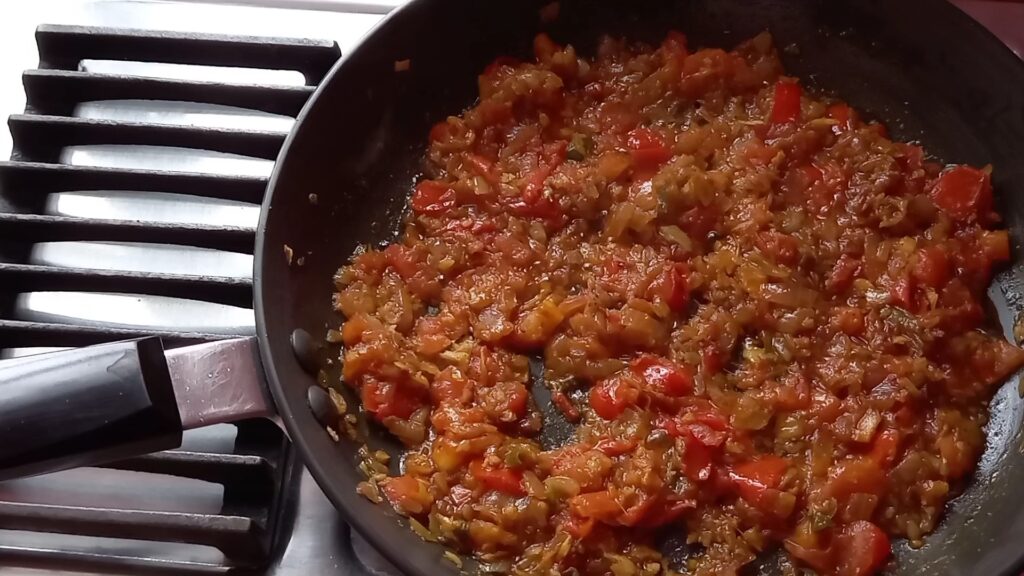 After that, add vinegar, tomato ketchup.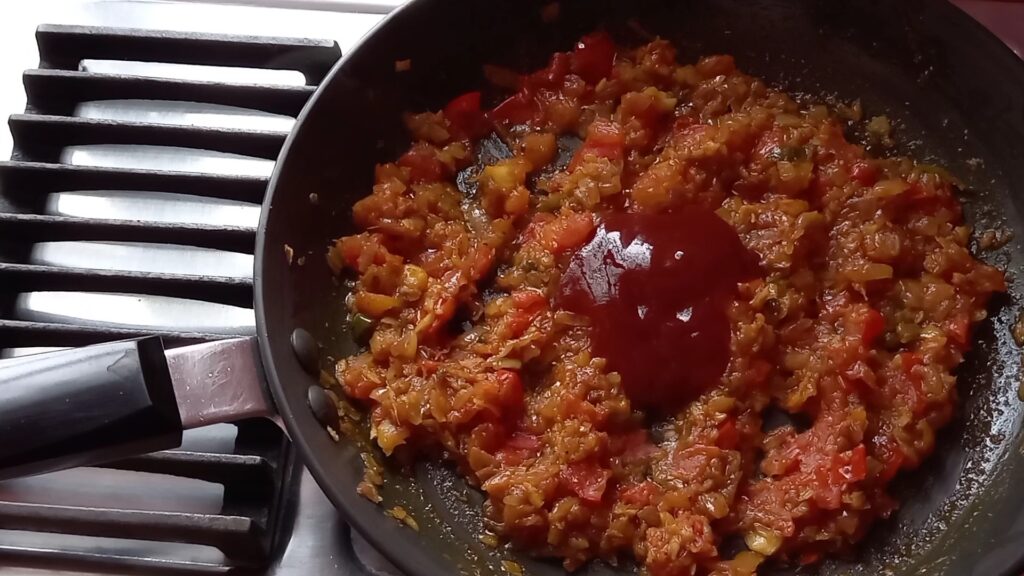 Cook on high flame for 5 minutes. Then turn off the heat and leave it to cool down.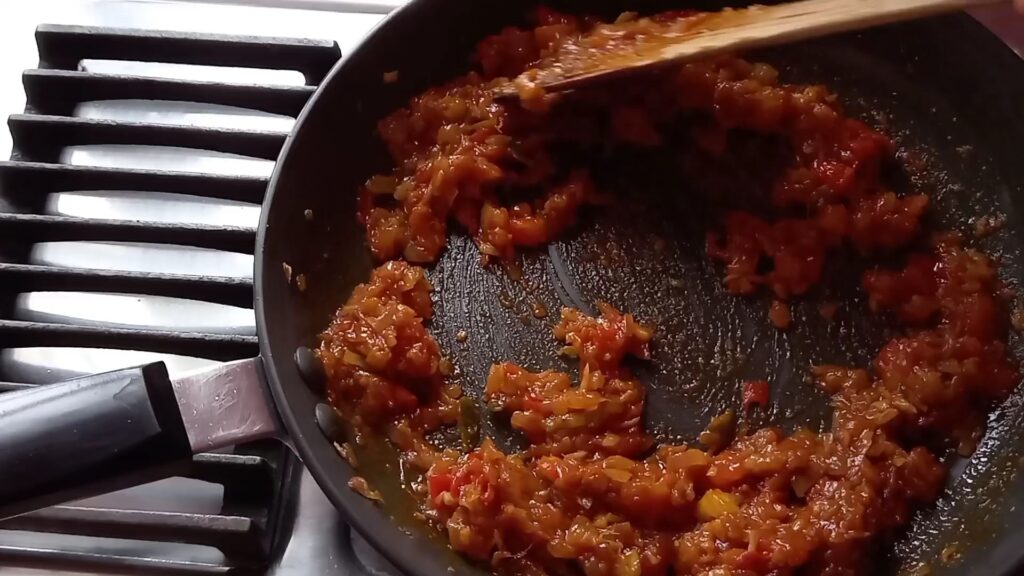 Now, take a pot. Add some water and boil the eggs for 5 to 8 minutes on medium to high flame. After that peel the cell of the egg. And cut them into half. Set aside.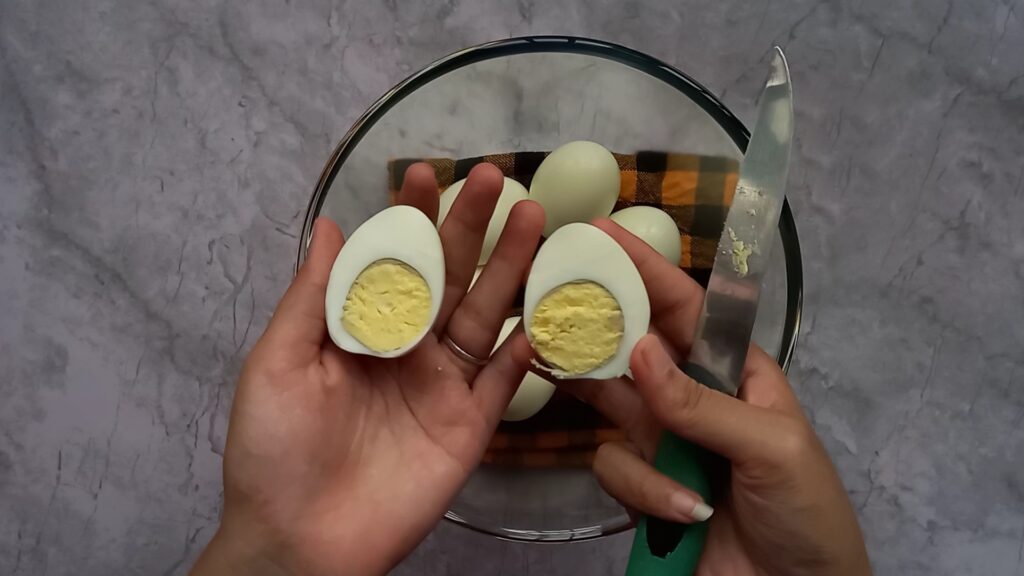 How to make dough?
Take a bowl. Add flour. Add salt and oil. Mix well.
Then pour some water at a time.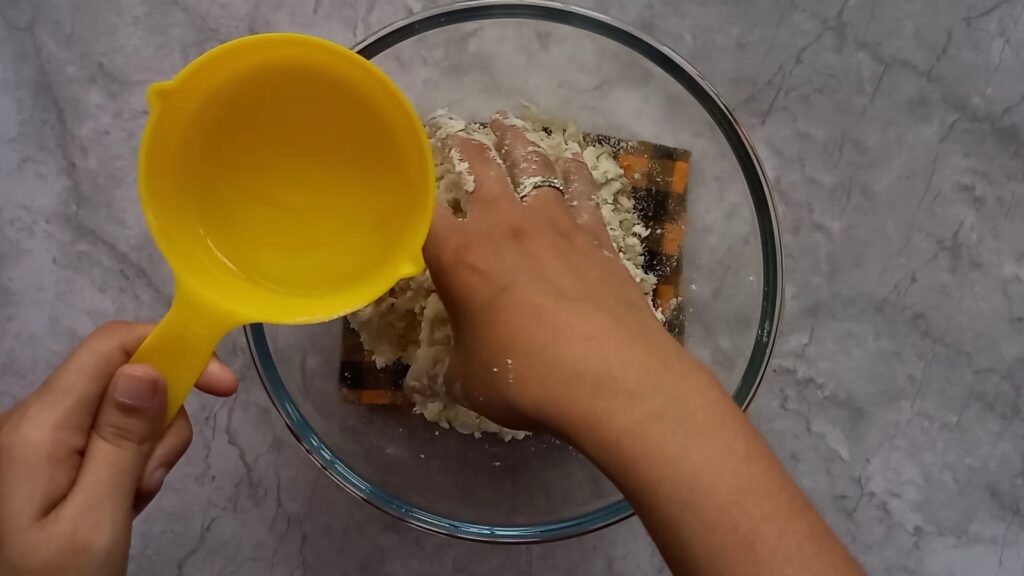 And knead a semi hard dough. Leave it for 15 minutes to rest.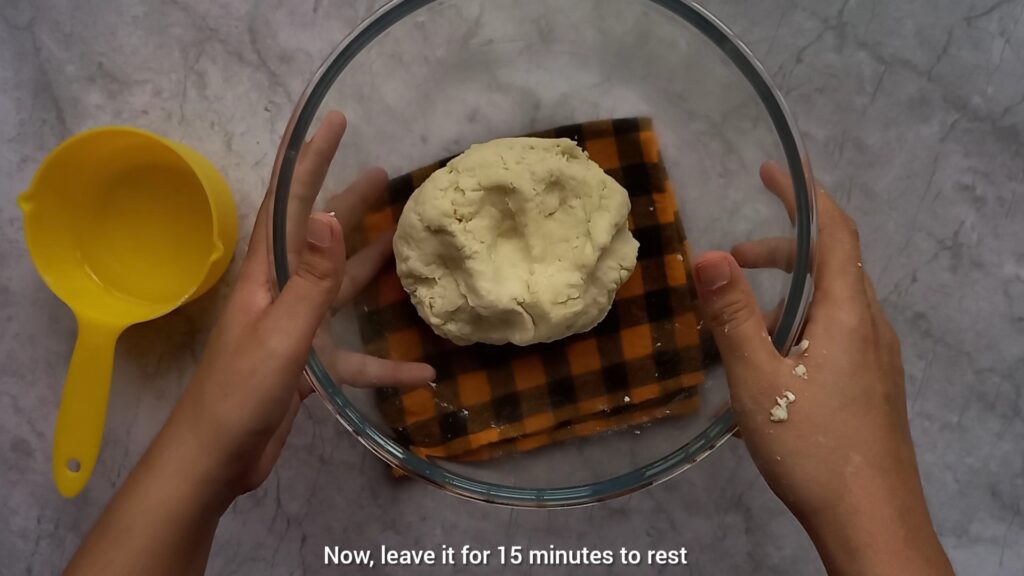 After that again knead it. Divide it into equal pieces.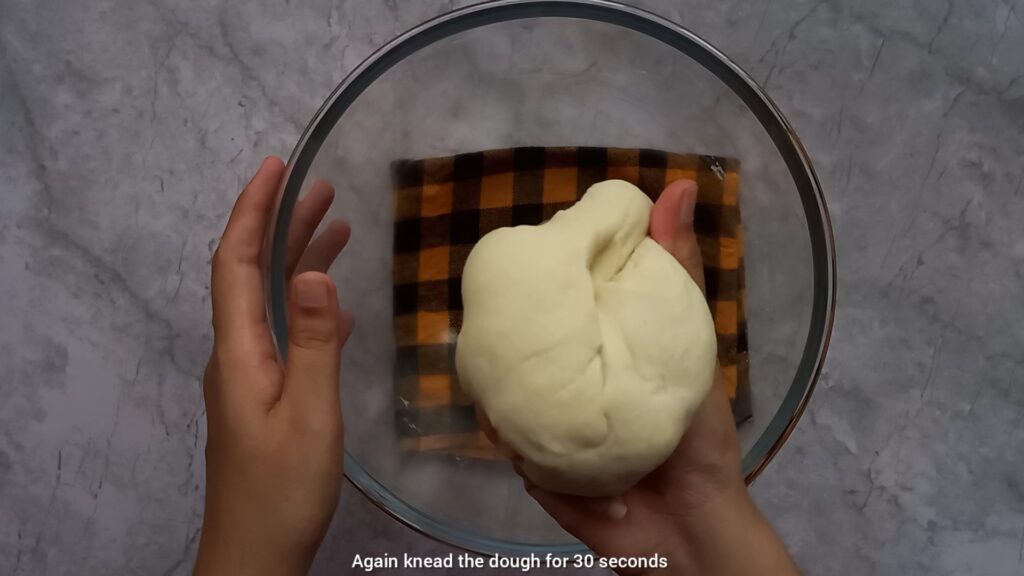 Take a piece of dough.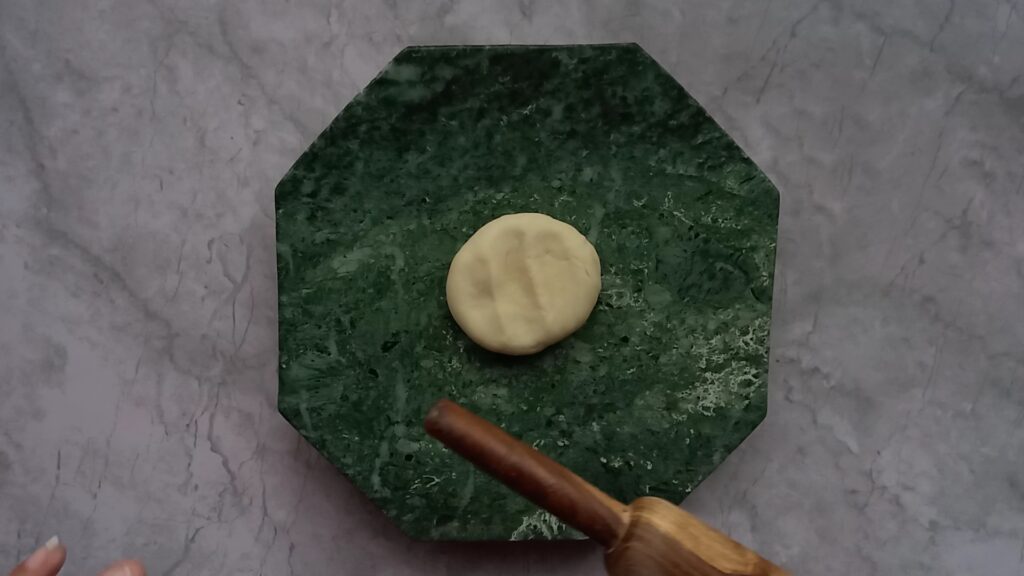 Roll it into thin roti like this.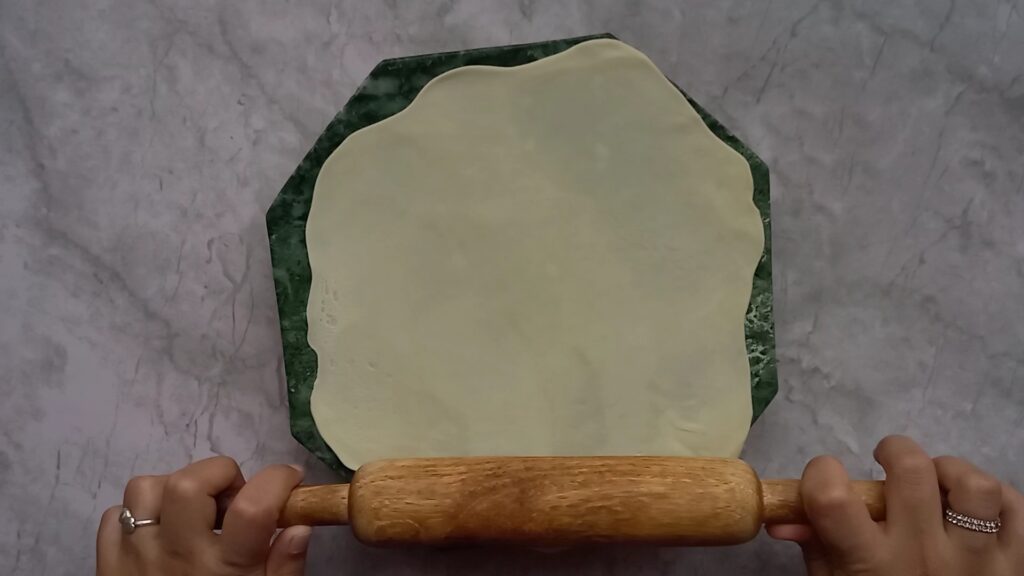 With the help of knife cut the edges of the roti.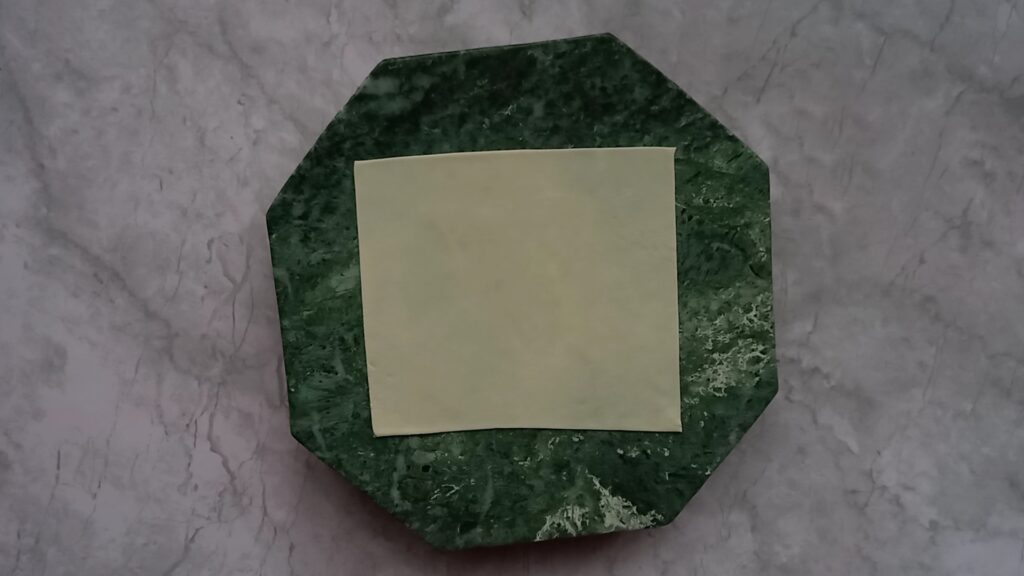 Take a tbsp stuffing and half egg. Place it on roti.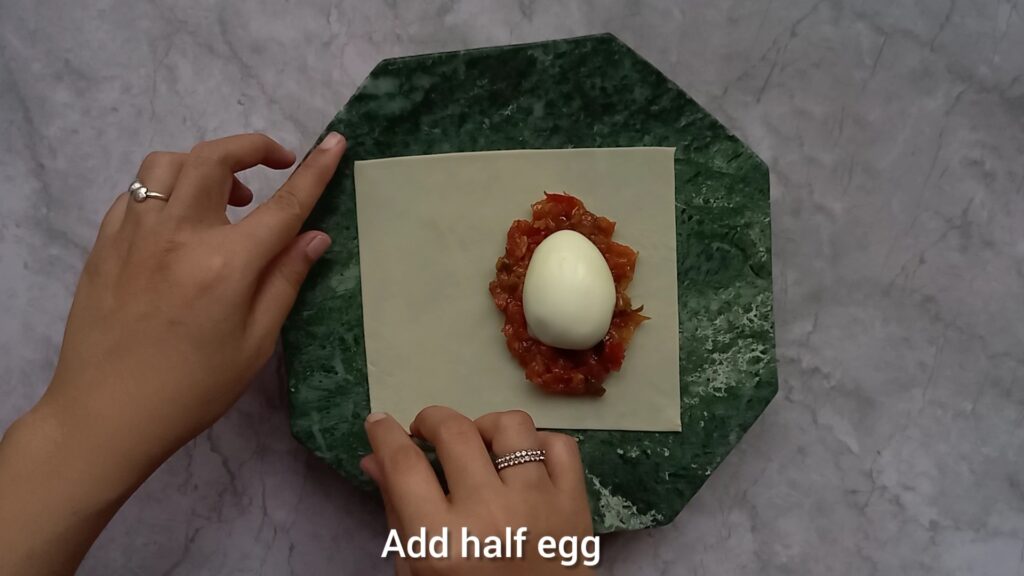 Fold and seal them.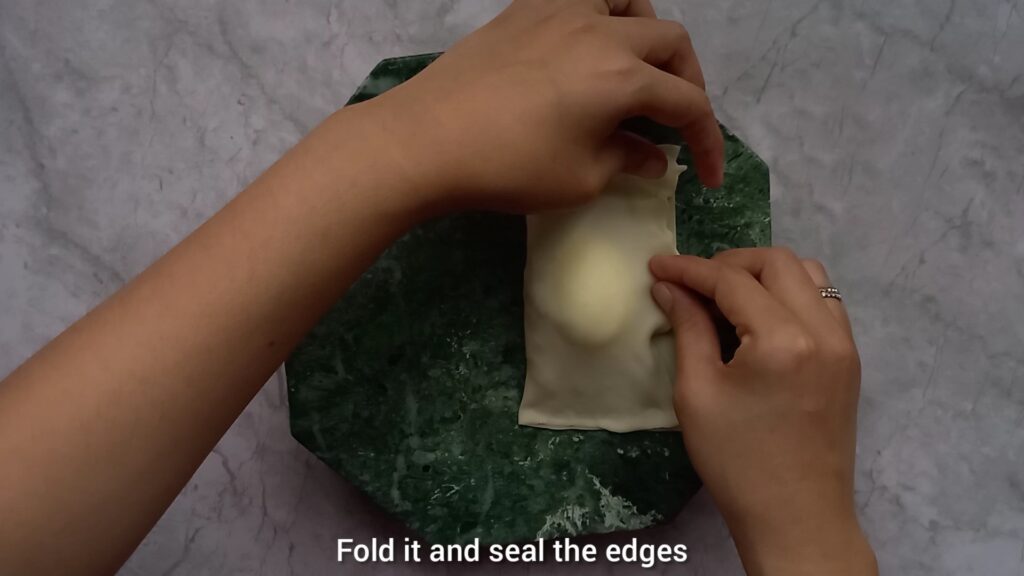 Seal them with the help of fork.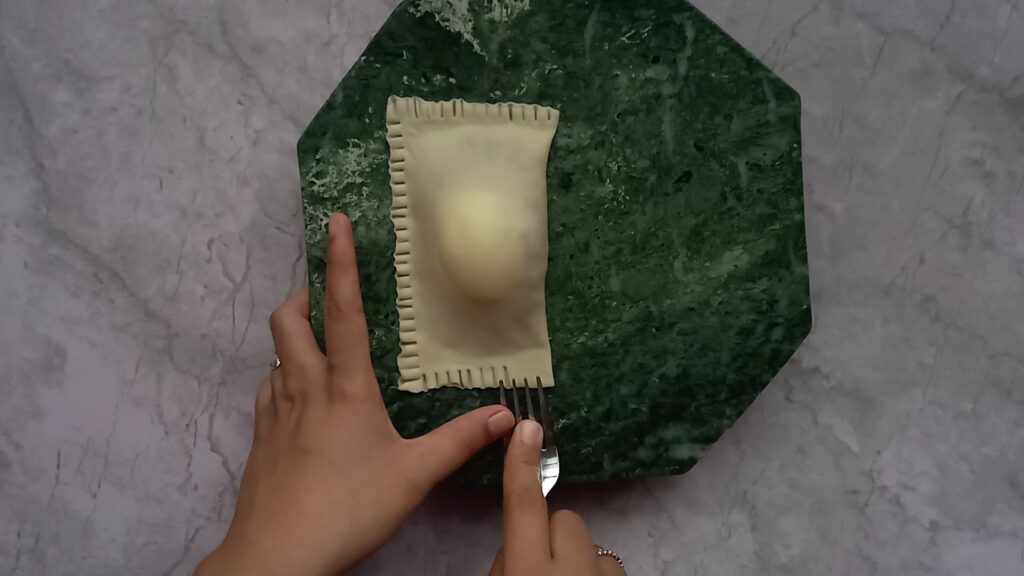 Now, take a pan or griddle. Heat it for 1 minute. Place the egg pockets. Cook it from both sides for 3 minutes.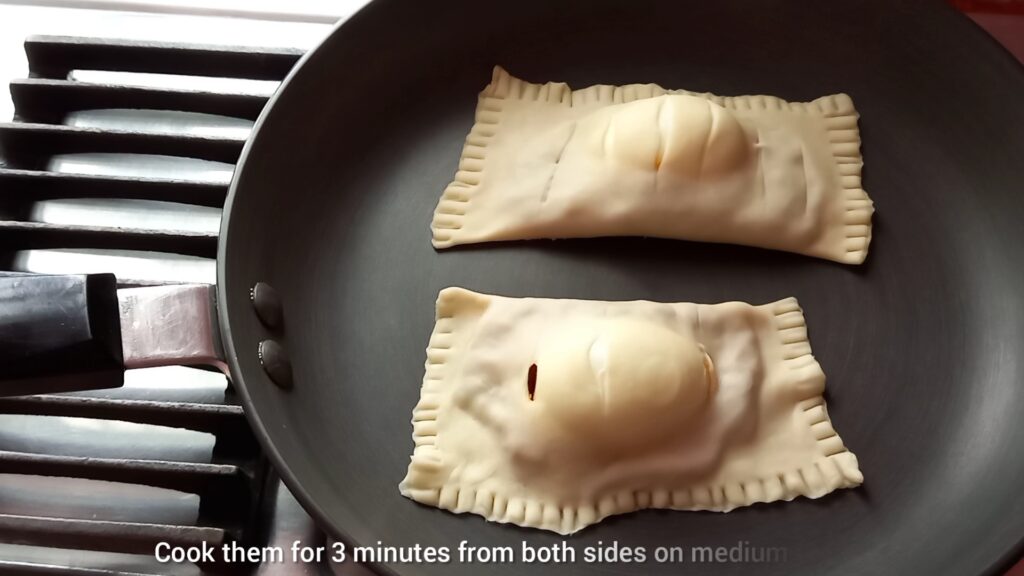 Then, drizzle some oil and cook it until it turns golden. Make all of them like this. Remove it from the pan.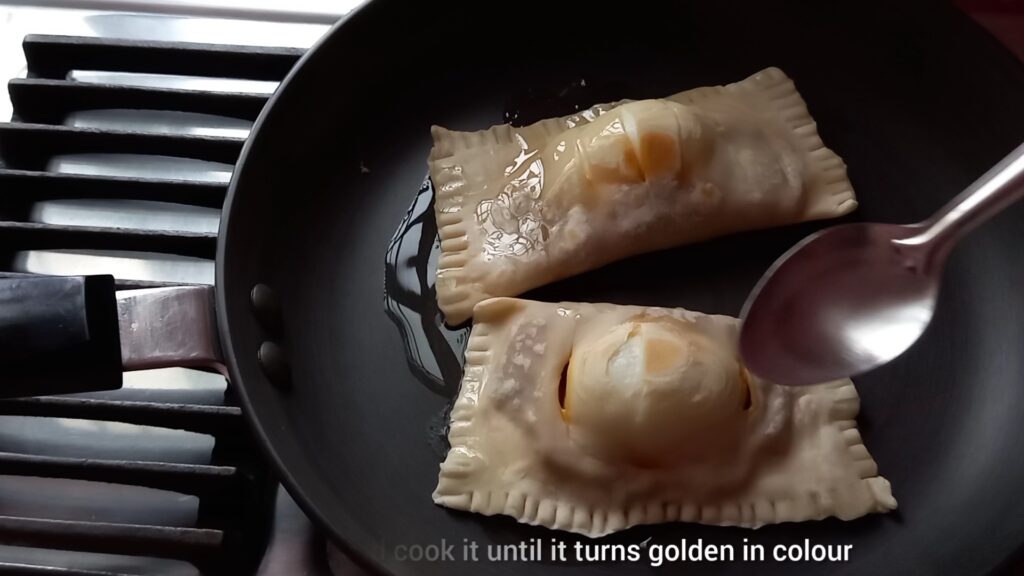 Serve hot with tomato ketchup. Egg pockets are ready. Hope you like this simple and delicious snack recipe.