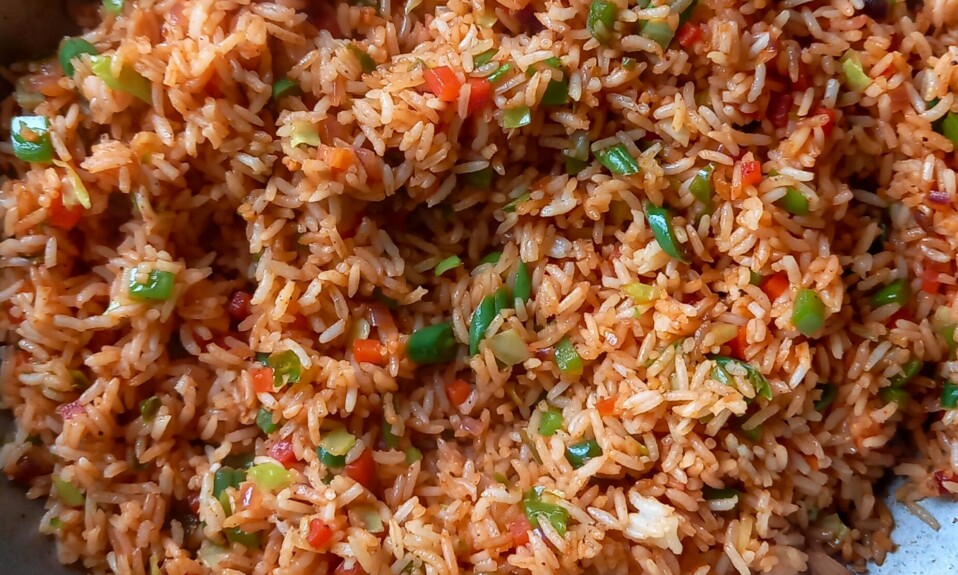 Schezwan fried rice recipe | Learn how to make this delicious Schezwan fried rice with step-by-step photos and video. Schezwan fried rice is my favorite fried rice recipe. It is very simple to make, and you can also add a lot of different veggies. And it will be the best way to add veggies in your kid's food. And they will definitely love this one.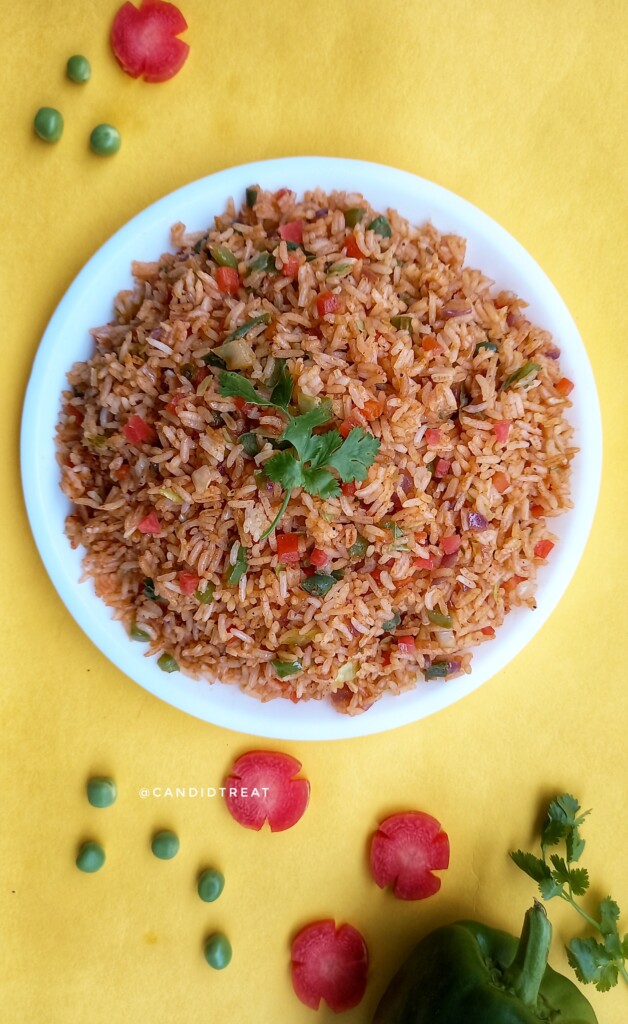 Some other recipes from this blog…
INGREDIENTS
3 tbsp oil
1 tbsp chopped garlic
1 tbsp chopped green chilies
1 medium sized onion
chopped carrots, beans, cabbage, capsicum
1 tbsp salt
half tbsp black pepper powder
cooked rice
1 sachet Schezwan fried rice masala
1 tbsp vinegar
1 tbsp soy sauce
RECIPE VIDEO
How to make fried rice ?
First, take a kadhai. Add some oil. Heat it for 2 minutes. Then, saute the garlic and green chilies for 30 seconds. Add chopped onions. Cook it for 2 to 3 minutes. Then, add chopped veggies.
Cook them for 4 to 5 minutes on high flame. Add salt and pepper. Mix well. Then, add cooked or leftover rice.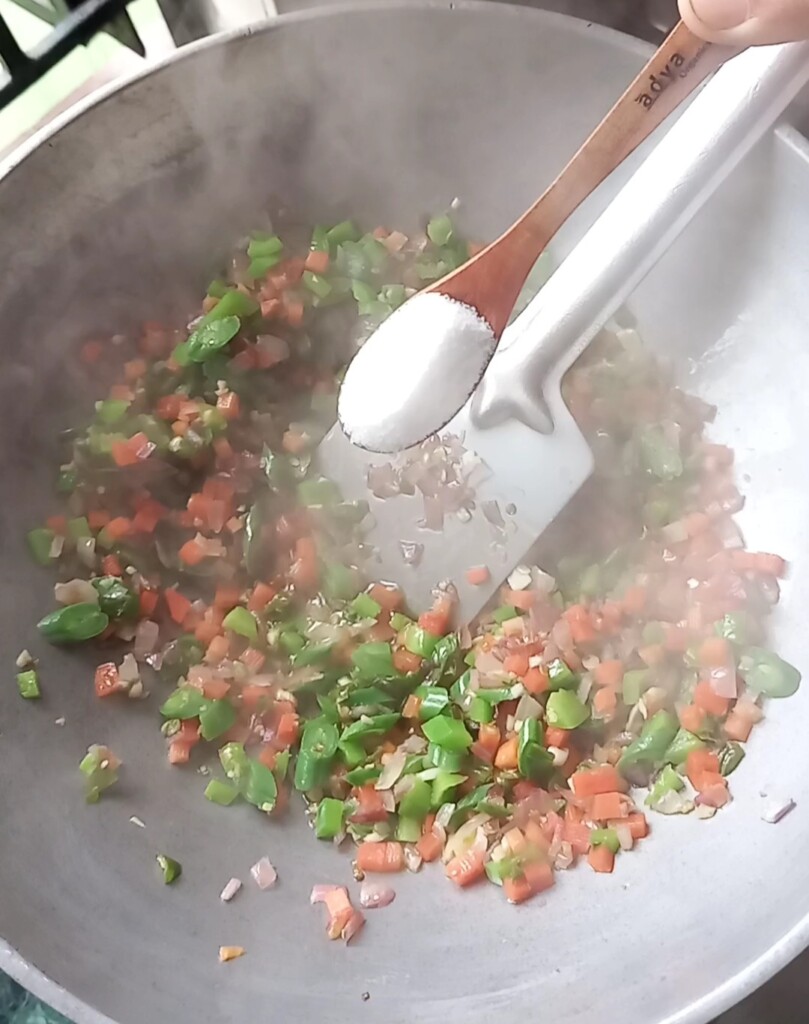 Add soy sauce, vinegar, and Schezwan fried rice masala. Mix well. Cook for 2 to 3 minutes, and it is ready.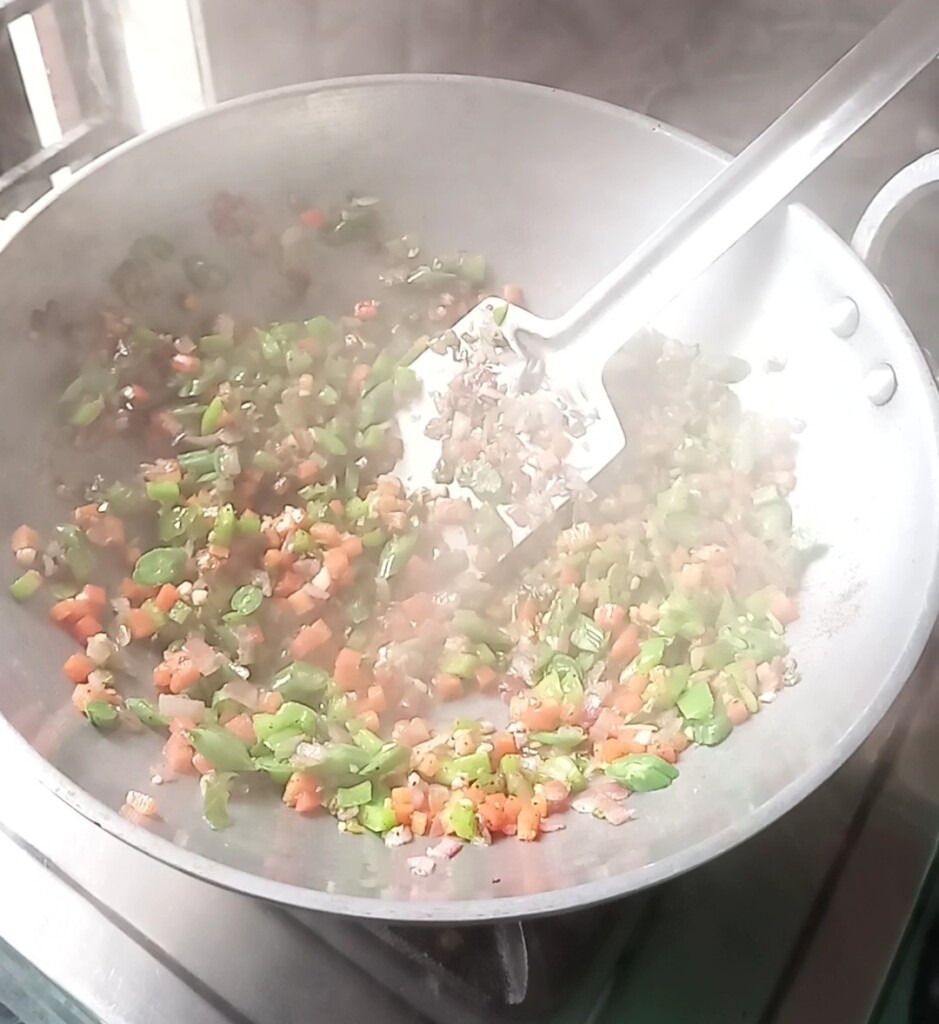 Schezwan fried rice is ready. Enjoy.