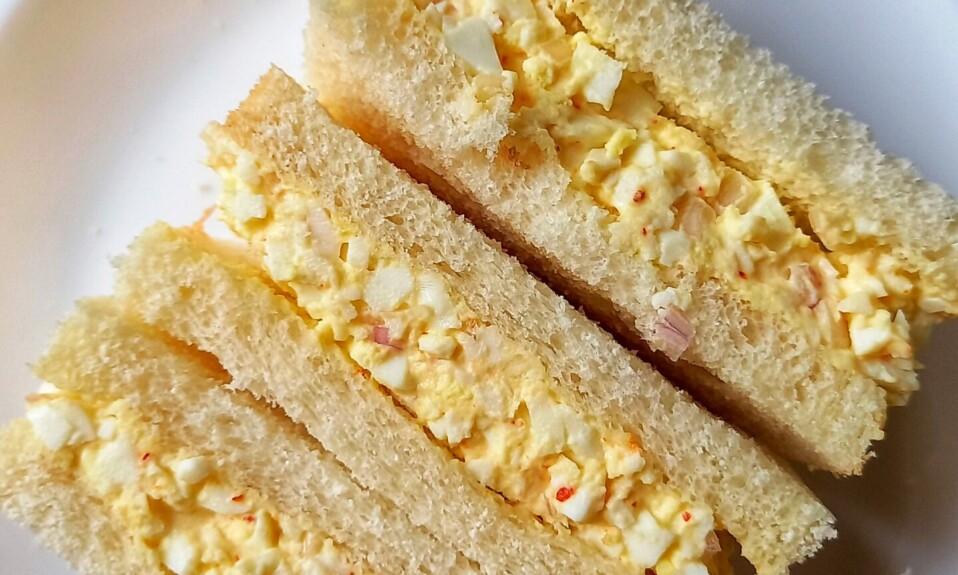 Tamago sando | Japanese egg sandwich | Learn how to make this super quick Japanese egg sandwich with step-by-step photos and video. Japanese egg sandwich is a grab-and-go sandwich recipe. And you need only 3 to 4 ingredients. It is super creamy and eggy in flavor. And you can make this sandwich easily at home.
Tamago Sando
Tamago sando is a popular Japanese sandwich stuffed with delicious egg filling. Tamago means egg and sando means sandwich in Japanese. For this super quick sandwich, we need boiled eggs, mayonnaise, onions, salt, red chili powder, and white bread slices. You can make this sandwich for breakfast or snacks.
SOME OTHER SNACK RECIPES FROM THIS BLOG…
INGREDIENTS
6 eggs
1/2 tbsp salt
1 tsp red chili powder
3 tbsp onions
3 tbsp mayonnaise
White breads
| | |
| --- | --- |
| Total Time | 10 minutes |
| Servings | 6 to 8 slices |
RECIPE VIDEO
How do we make a Japanese egg sandwich?
First, boil some water. Add eggs and boil them on a medium flame for 7 to 8 minutes. After that, remove it from hot water and place them in cold water. Peel out the skin of eggs.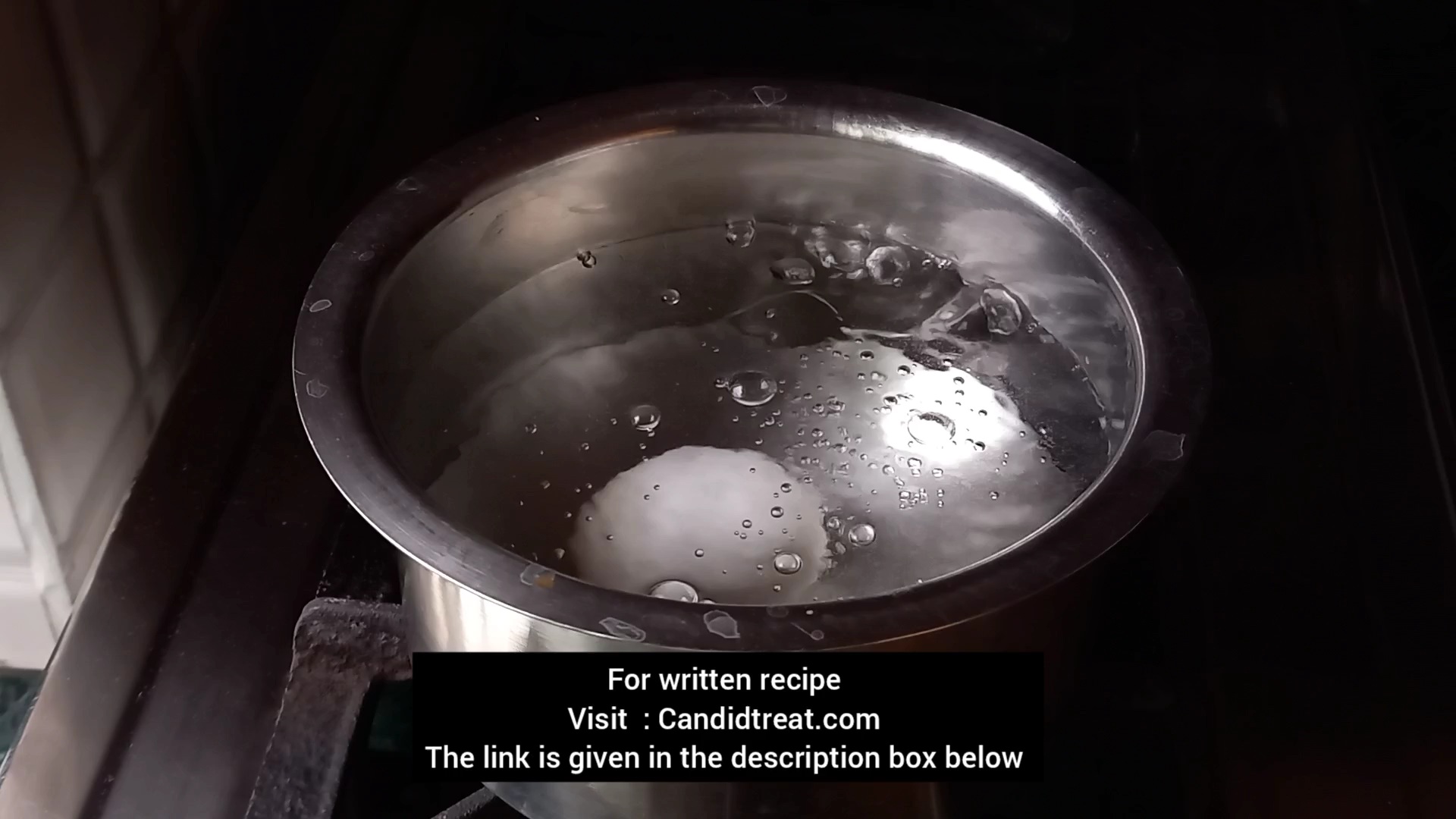 Now, separate the egg yolks from whites. And chop the egg whites into small pieces.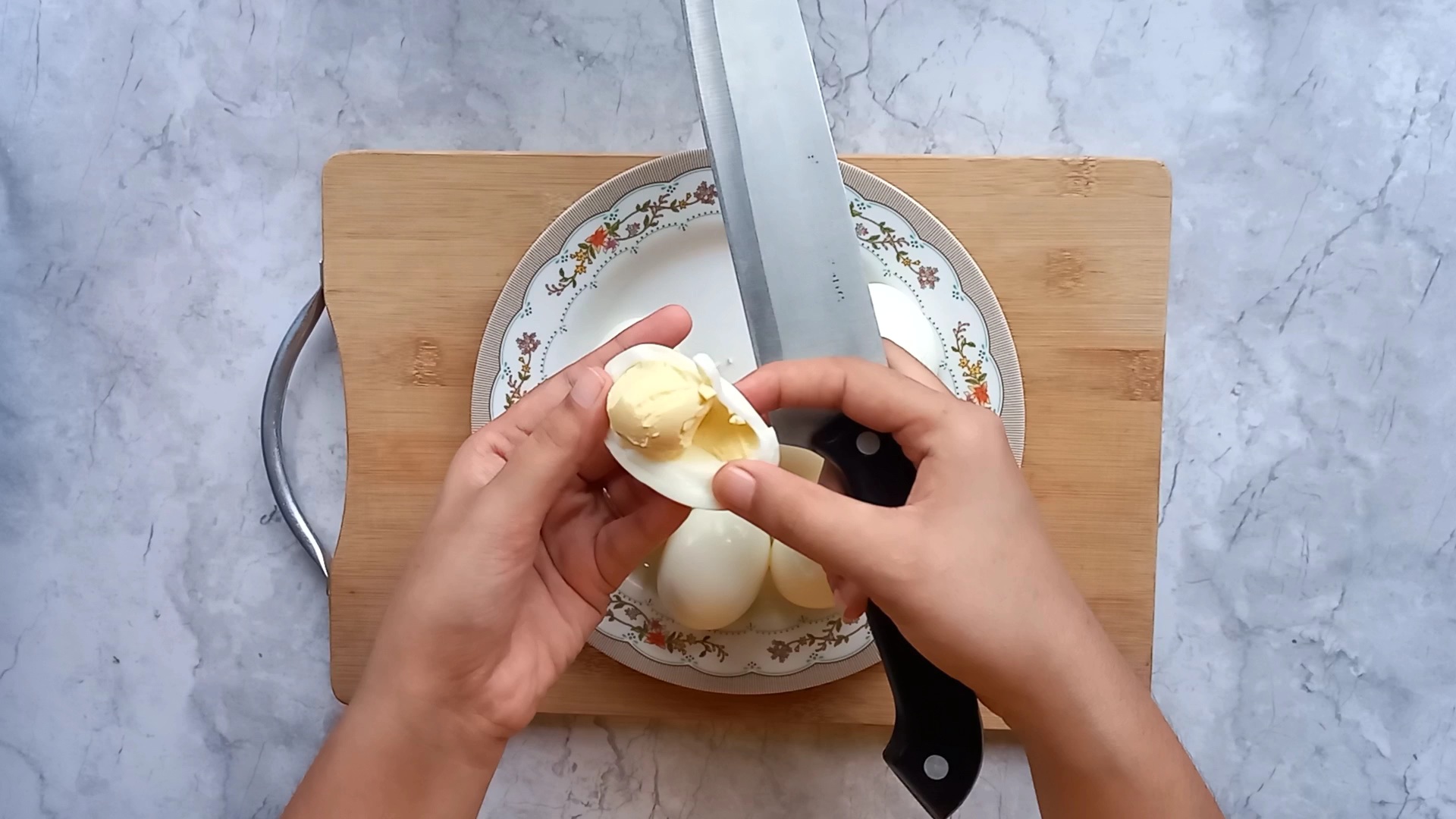 In egg yolks, add salt and mash them well. Add chopped egg whites.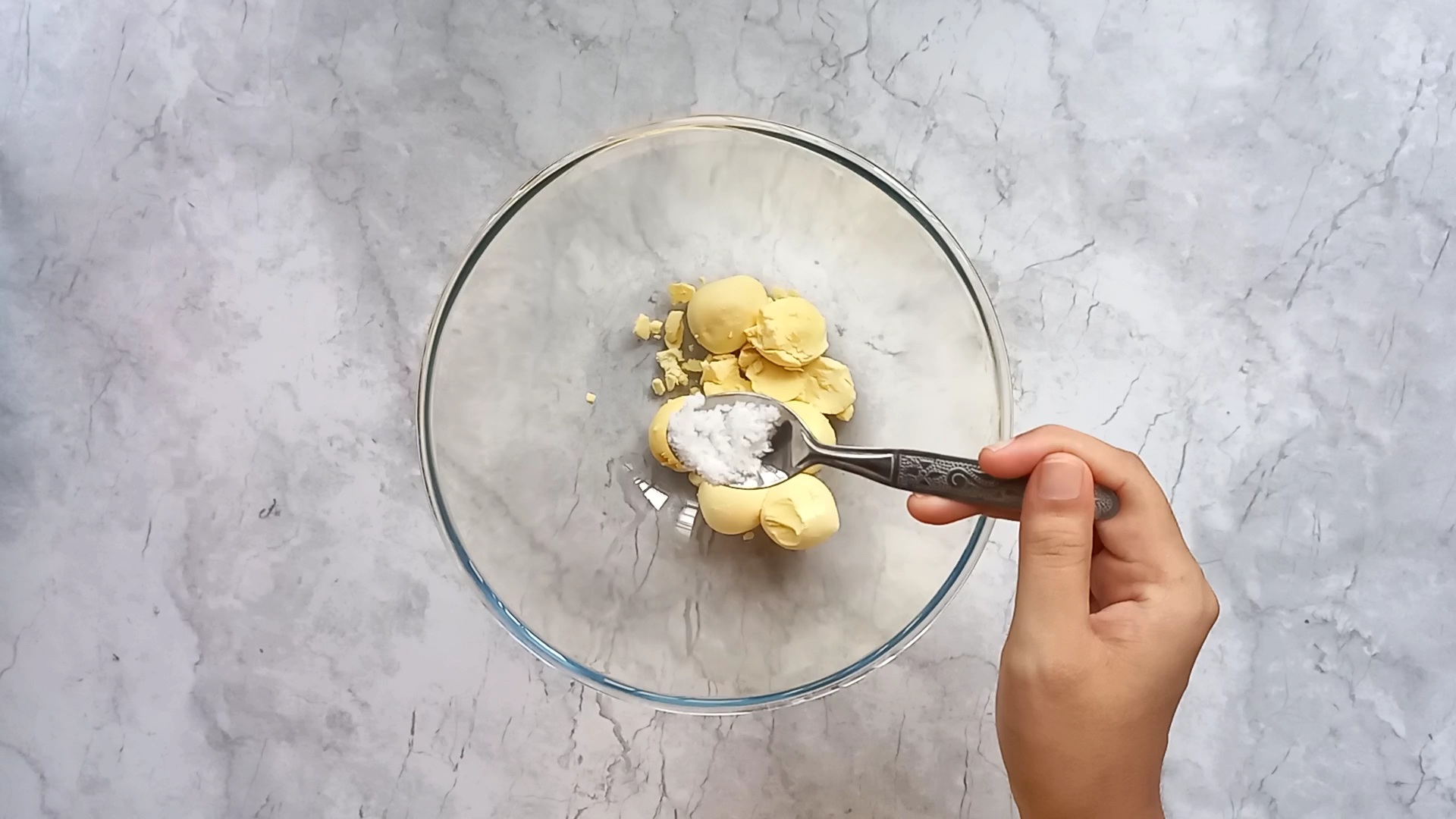 Then, add red chili powder as per your taste. Add chopped onions. Add mayonnaise. Mix them well.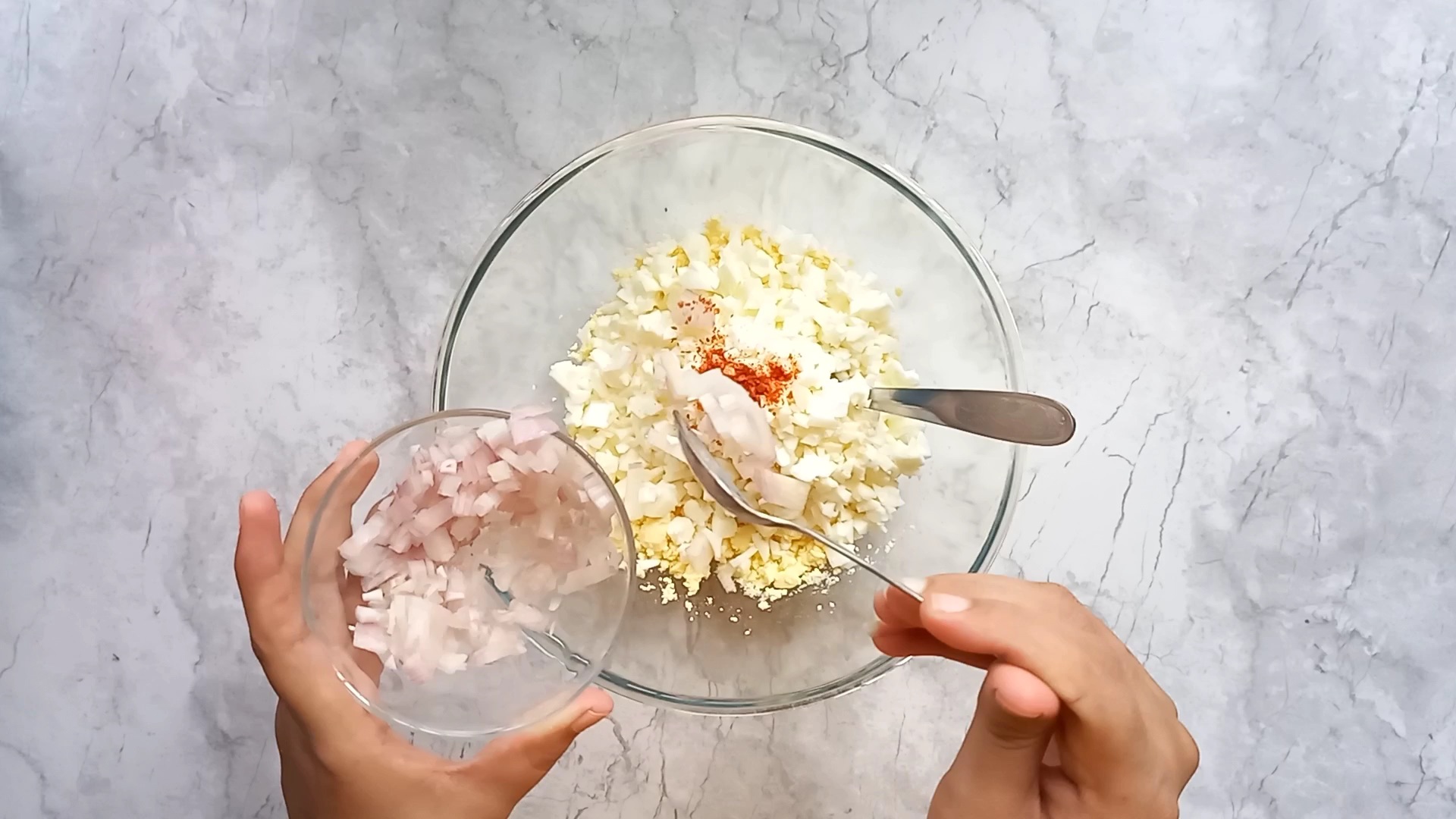 Now, take two bread slices. Cut the sides of the bread. Spread the egg filling and cover it with another bread slice.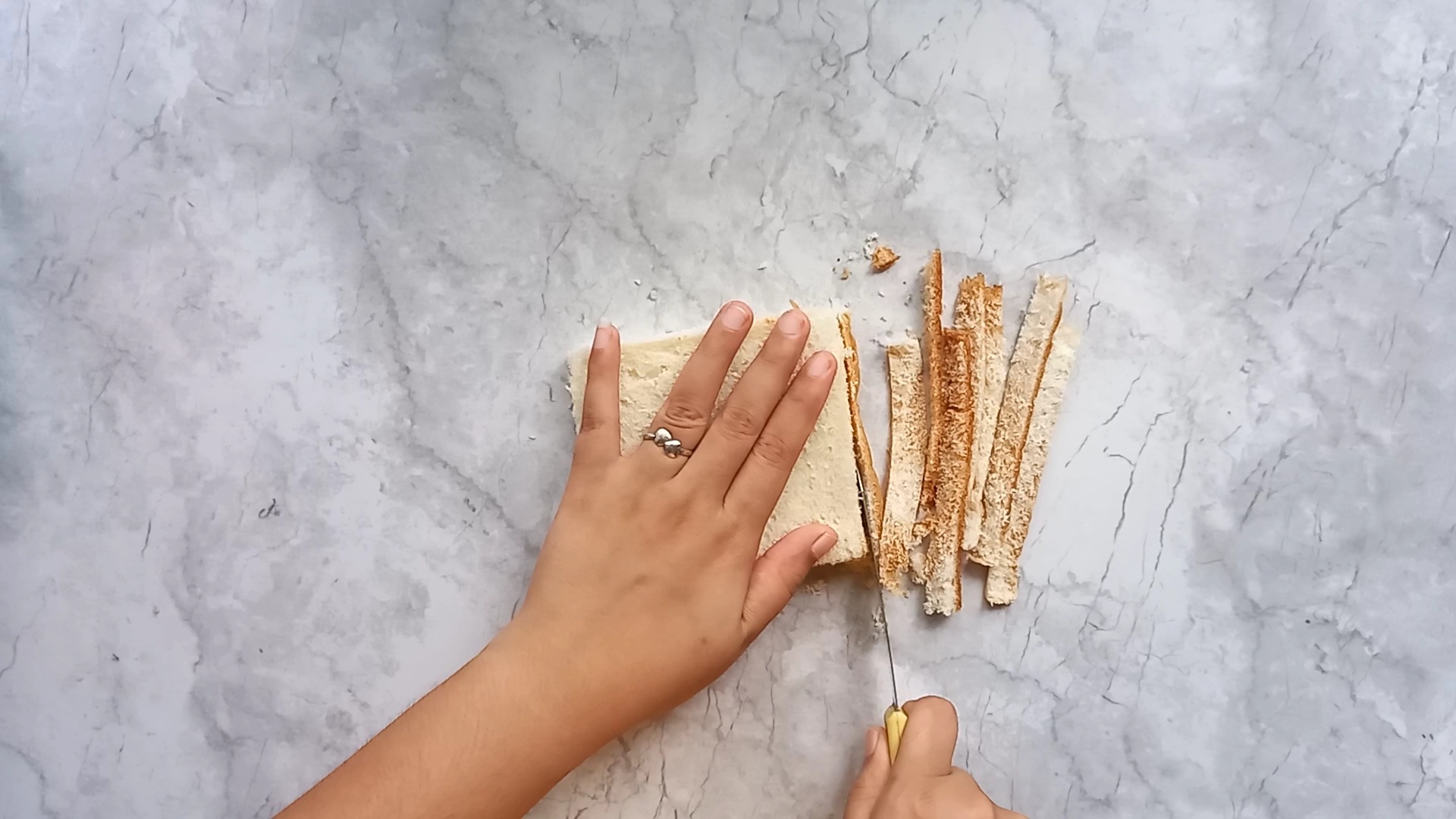 Cut it in two halves. It is ready. Make all of them like this.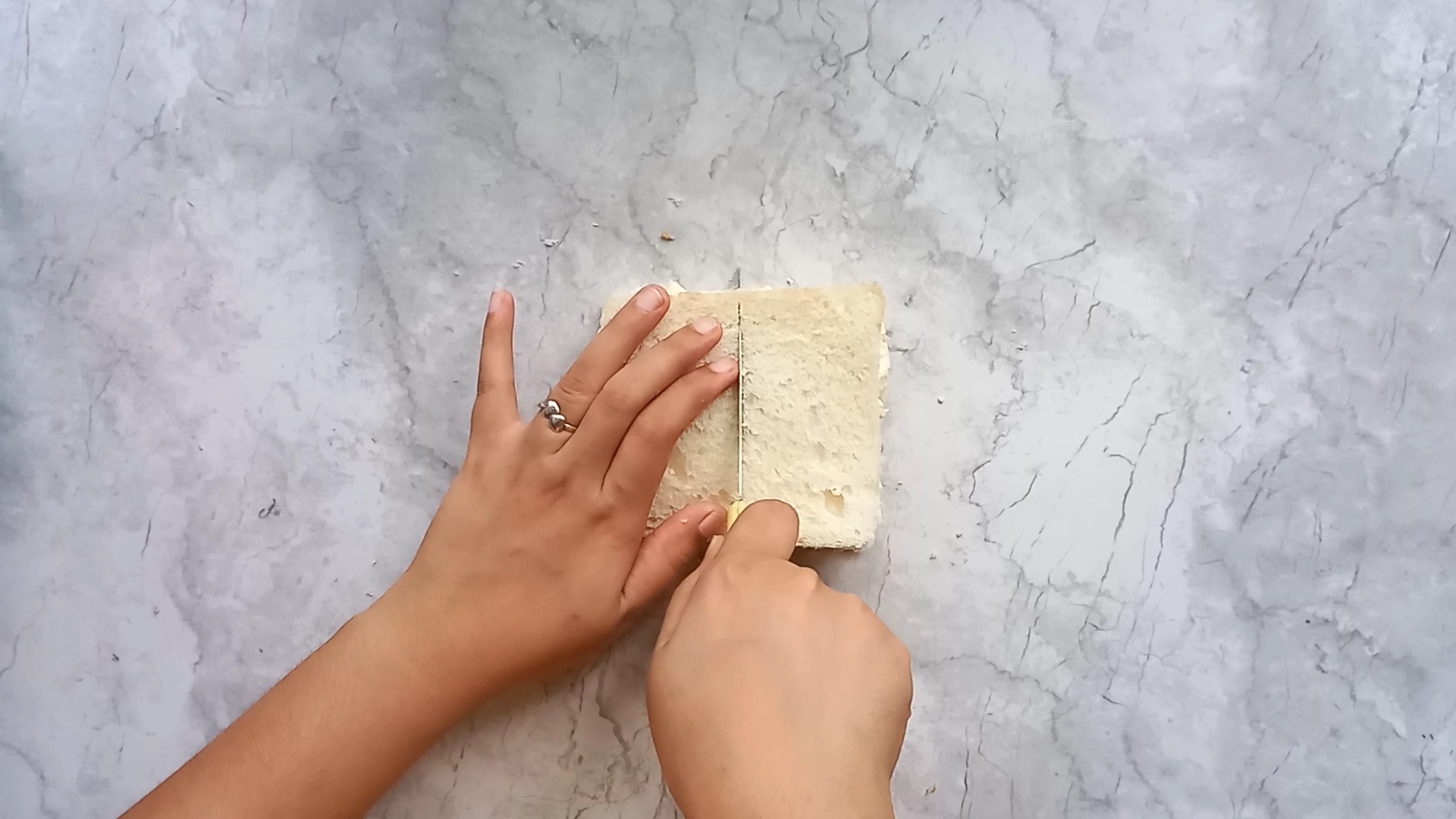 Enjoy your super easy egg sandwich. But I love to taost my sandwich with some butter. So you can also toast them, if you want.