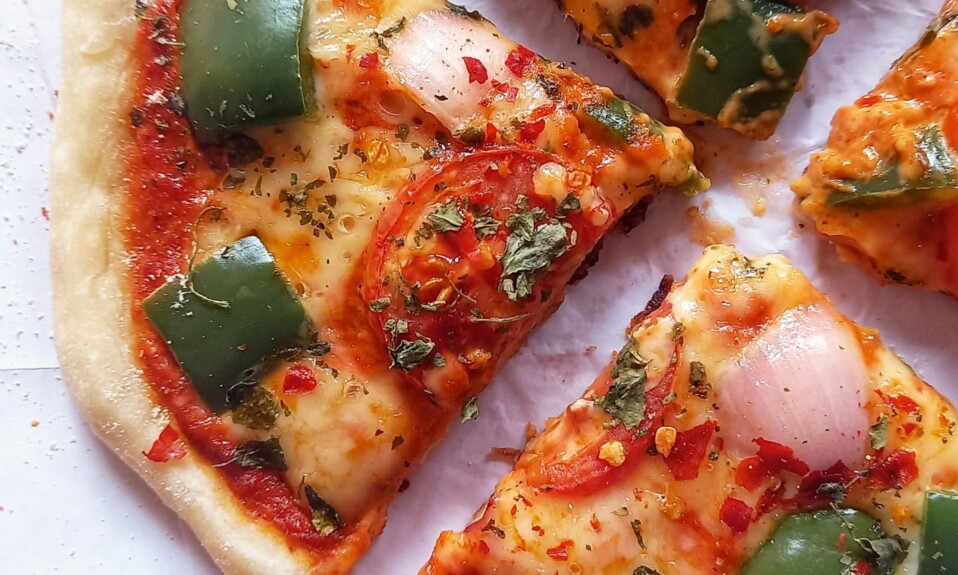 Tawa pizza | Veg Pizza Without oven or yeast | How to make pizza on Tawa | Learn how to make Tawa pizza with step-by-step photos and video. With the help of this recipe, you can easily cook or perhaps bake your pizza on Tawa(iron griddle). In this post, I also shared the pizza dough recipe and which is made without yeast. So it is a quick pizza base recipe that can be made easily at home. For pizza sauce, you can check out my pizza sauce post or star bread recipe. for toppings, you can add your favorite toppings like capsicums, onions, olives, corn, paneer, chilies, chicken, etc.
Pizza without oven
Pizza is a recipe that is a very popular snack or meal all over the world. And everyone likes pizza. But in Indian cuisine, you can not easily find the ovens in the household kitchen because we generally use gas stoves for cooking. Or in restaurants we use tandoors. So if you also want to make pizza or you do not have an oven in your home. Then this recipe is perfect for you. You can easily make them on tawa.
SOME OTHER RECIPES FROM THIS BLOG…
INGREDIENTS
For pizza dough
1 cup of refined four
1 tbsp powdered sugar
1/3 tbsp salt
1/3 tbsp baking soda
2 tbsp curd
2 to 3 tbsp refined oil/flavorless oil
Some milk or water for kneading
Some chopped vegetables(onions, capsicums, tomatoes)
Red chili flacks
Oregano
Greated cheese
How to make pizza on tawa?
First, chop the vegetables into cubes.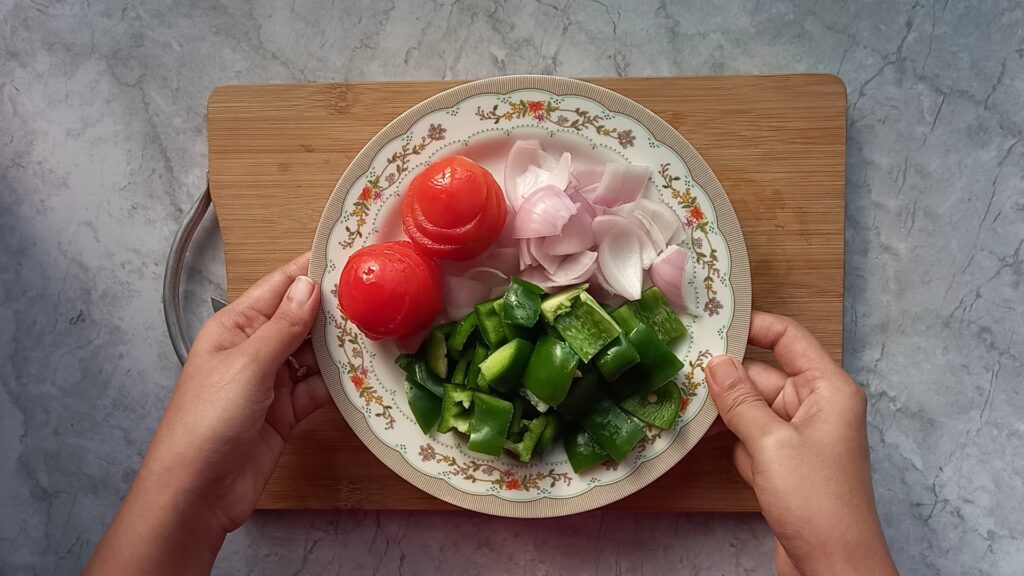 Now take a bowl. Add flour. Add sugar, salt, baking powder.
Add curd, oil.
Now add some milk or water and knead a soft dough.
Then grease the dough with some oil. Leave it for 15 to 20 minutes.
Now again knead the dough for 1 to 2 minutes. And divide it into two equal portions.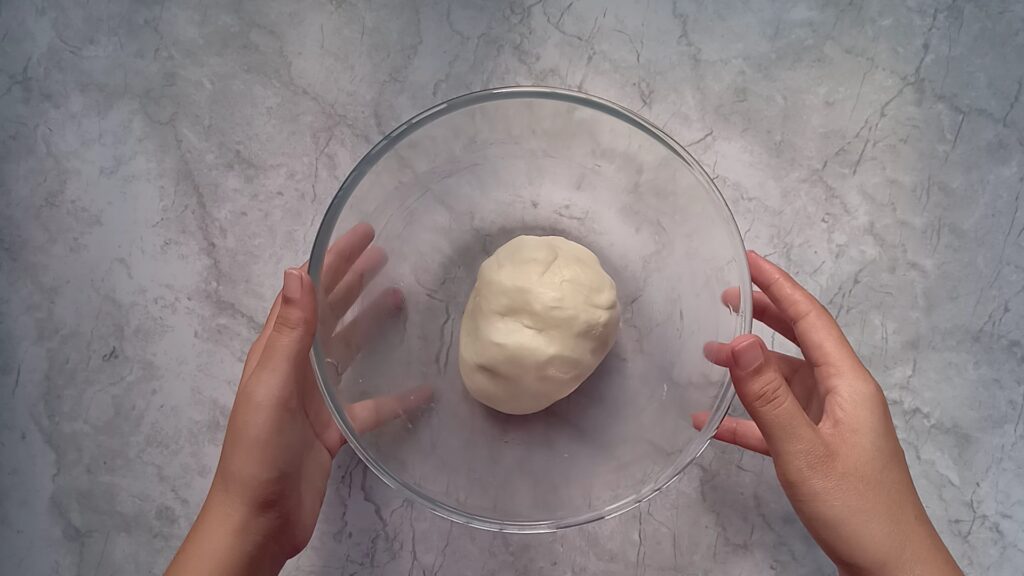 Sprinkle some flour on the surface and make a dough. First, roll out the dough then spread it with the help of your hands.
Here we need a little bit thick edges.
Our base is ready to cook.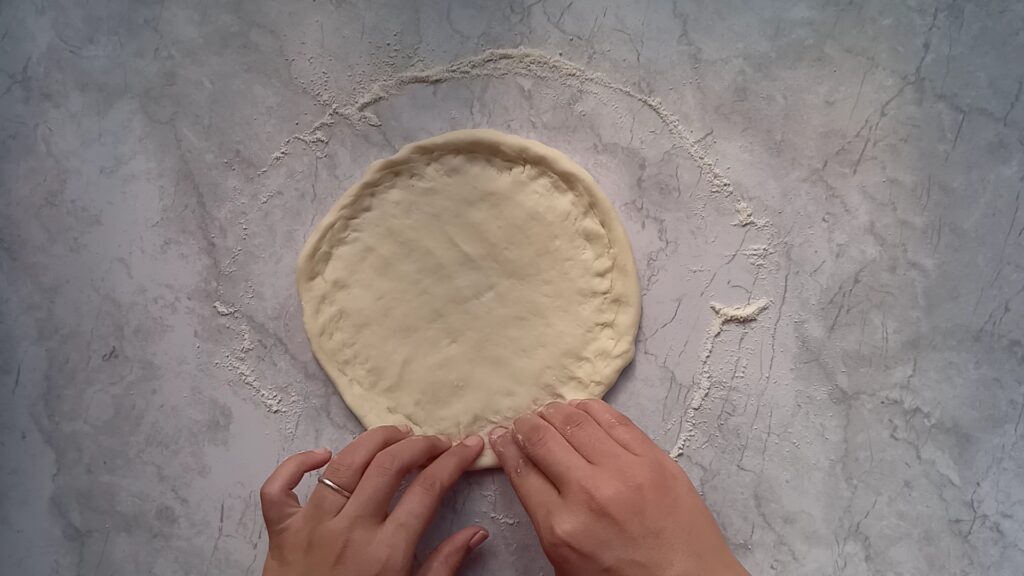 Take a tawa. Heat it for 30 to 40 seconds on a high flame. Then turn the flame on low. Place the pizza base. First, cook that side of the base in which we add pizza sauce. After that flip it.
For pizza sauce, you can check my star bread recipe or pizza sauce recipe.
Add pizza sauce. Add cheese.
Add toppings. Add red chili flacks and oregano.
Then pour 1 tbsp oil to the bottom of the base. And cover it and cook for 4 to5 minutes on low to medium flame.
After that remove the lead.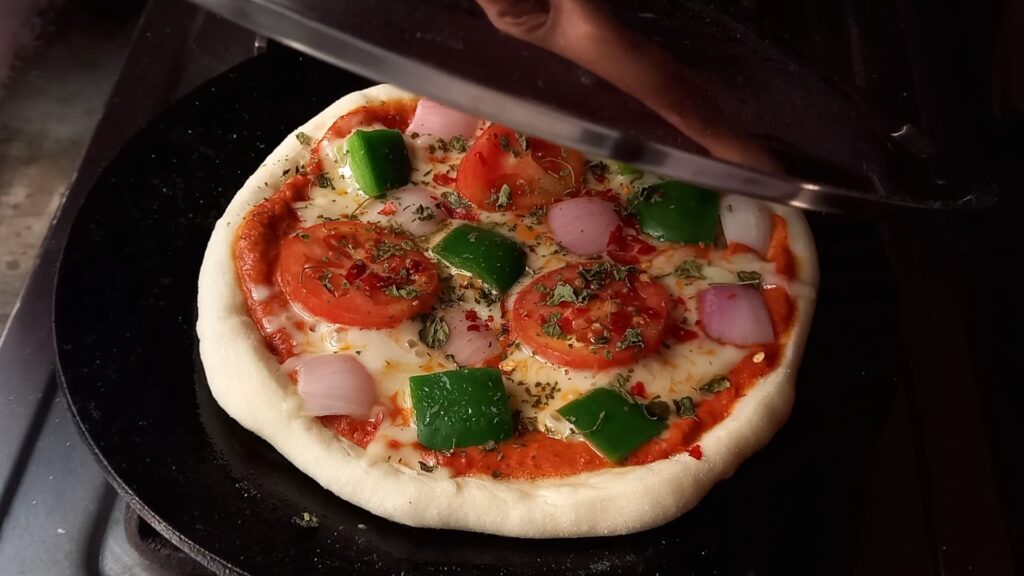 Tawa pizza is ready.
Serve it warm and enjoy.