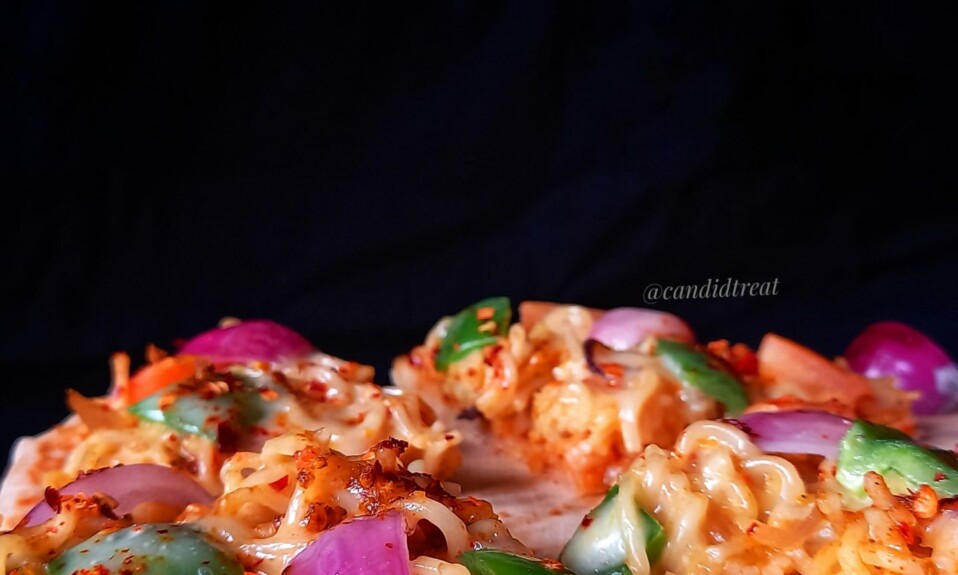 Maggi pizza – learn how to make magi pizza. This magi pizza is very easy to make and in this recipe, you do not need to make pizza sauce. We are using tomato ketchup as a sauce. This is delicious and super easy to make. If you are a mom then it is perfect for you. You can make this pizza for your kid's birthday party or just for them. Kids will love it. Because their two favorite things are in the same recipe, first Maggi and second pizza. You can also prepare it before the party.
In this recipe, the pizza base is made without yeast. Or we also do not need to make any pizza sauce. There are three steps. First, we need to make a pizza base. For this, we need flour, salt, baking soda/powder, sugar, curd, milk. Second, we need to cook the magi. And the third one is to assemble the pizza with some veggie topping, cheese, and sauteed Maggi. Let's make it…
Ingredients
For pizza base
150 grams of refined flour/maida
½ teaspoon baking powder/soda
1 teaspoon salt
1 tablespoon sugar
15 ml oil
2 to 3 tablespoon curd
15 to 20 ml milk/water
For pizza toppings
1 capsicum chopped
1 onion chopped
1 tomato chopped
Some grated cheese
Chilli flacks
For the sauce ( use tomato ketchup)
For Maggi
One packet Maggi
Half onion chopped
3 to 4 green chilies
Half tomato chopped( here I am using my leftover onions, tomatoes from my topping)
½ teaspoon salt
1 to 2 teaspoon oil
| | |
| --- | --- |
| Total time | 30 to 35 minutes |
| Servings | 3 pizza |
How to make pizza base?
Take some refined flour.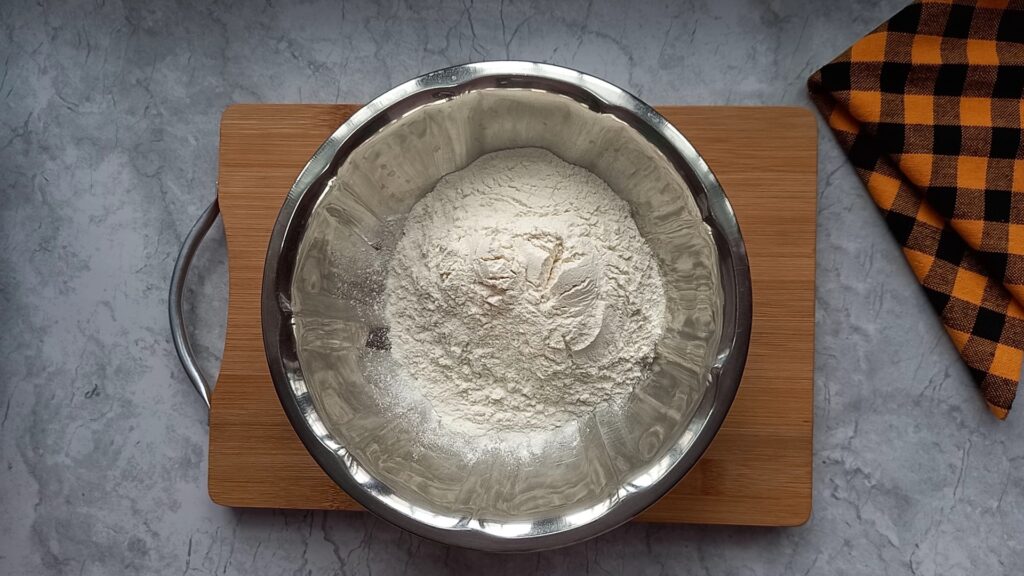 Add baking powder, salt, sugar. Add oil, curd, and milk. Knead well. Do not make a loose dough. We want the medium soft dough.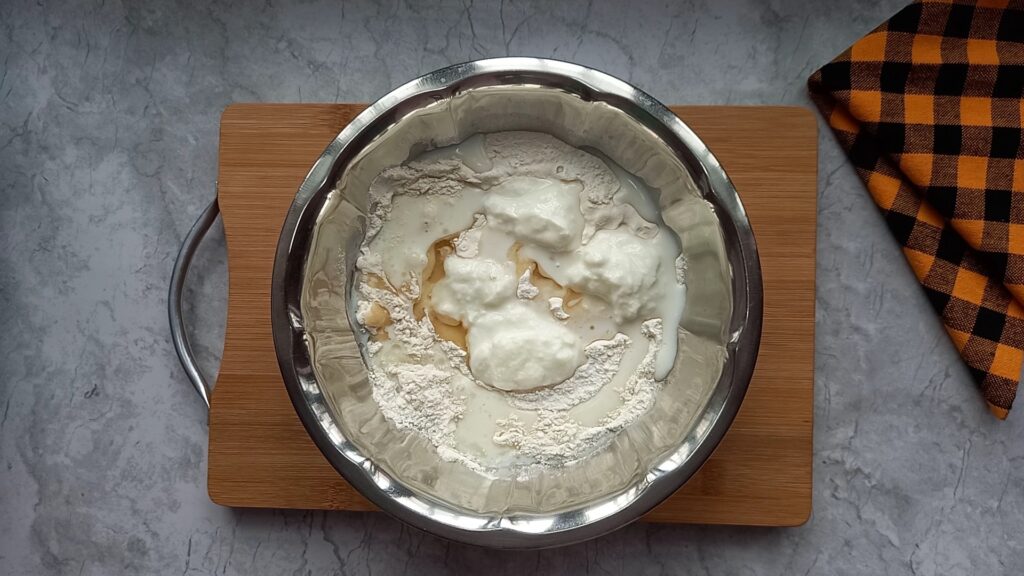 After kneading, grease it with some oil, and leave it for 20 minutes.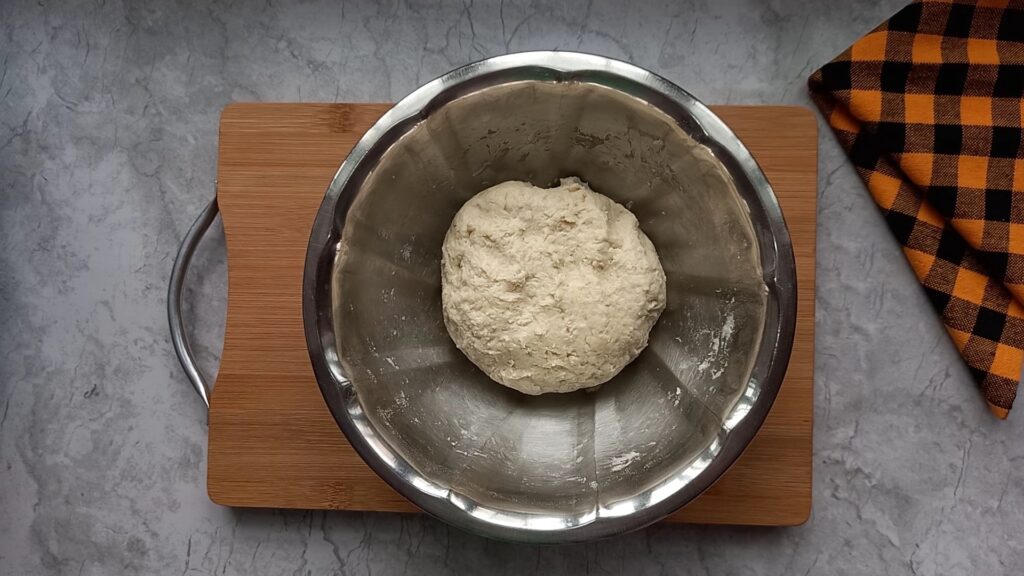 Meanwhile, chop capsicum, onion, and tomato in cubes. You can use your favourite toppings like, paneer, olives, corns.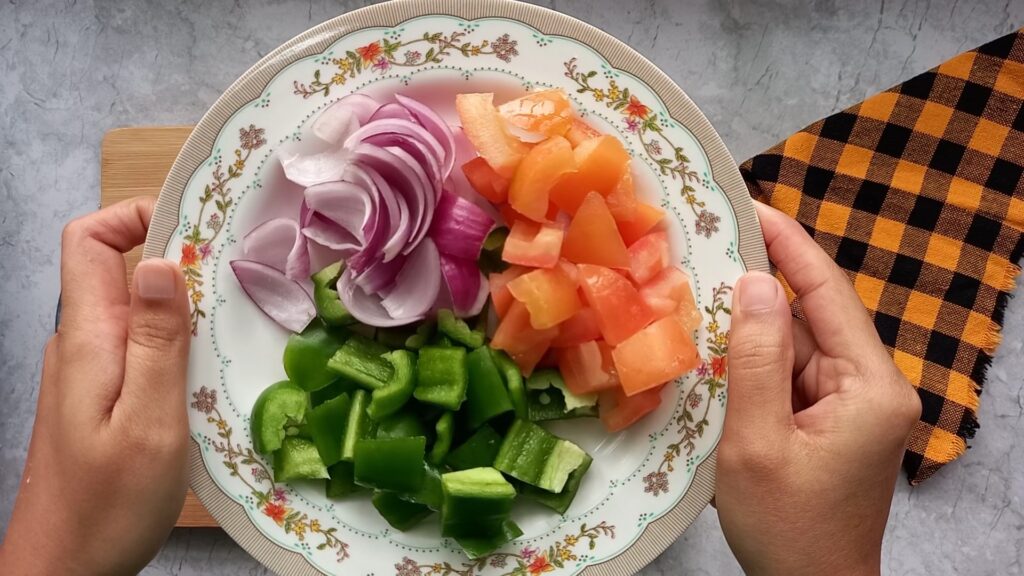 Now, take some water and boil it. Boil the Maggi. It takes 2 to 3 minutes. Remove it from water.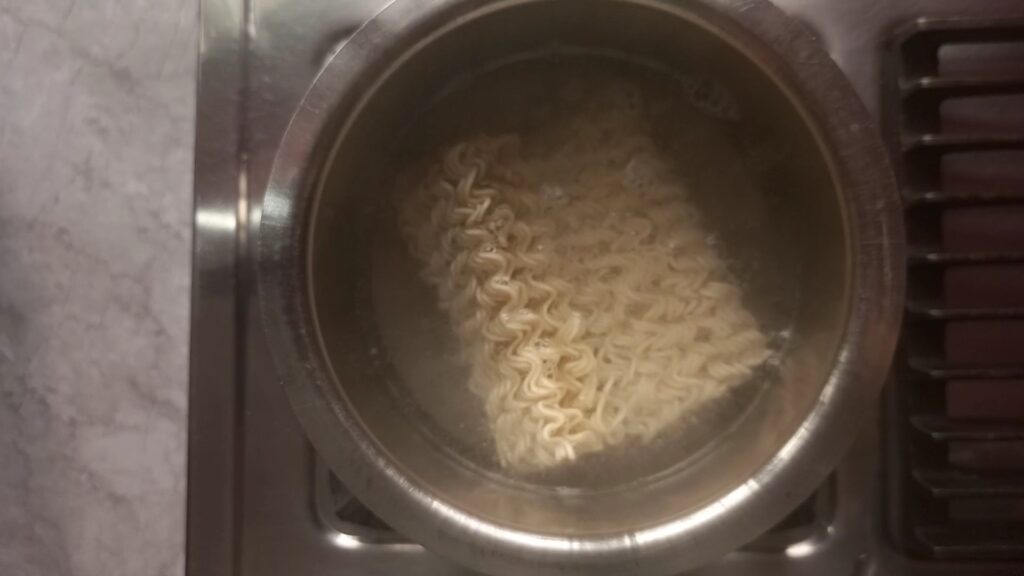 Take a pan, add oil. Add onions, green chili. Sauté well. Add some salt.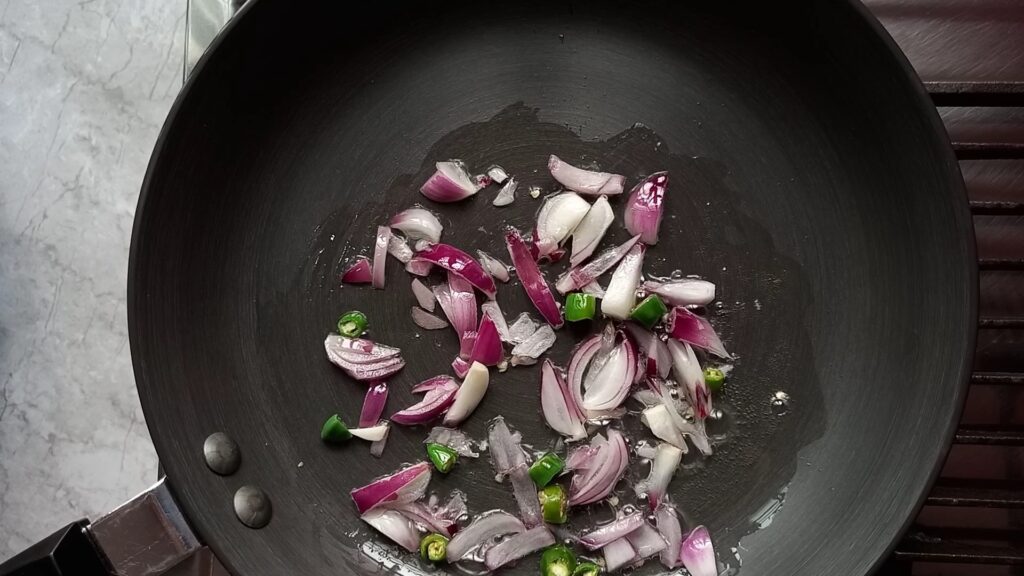 Add tomatoes and cook for 3 minutes. Then add Maggi tastemaker. Mix well.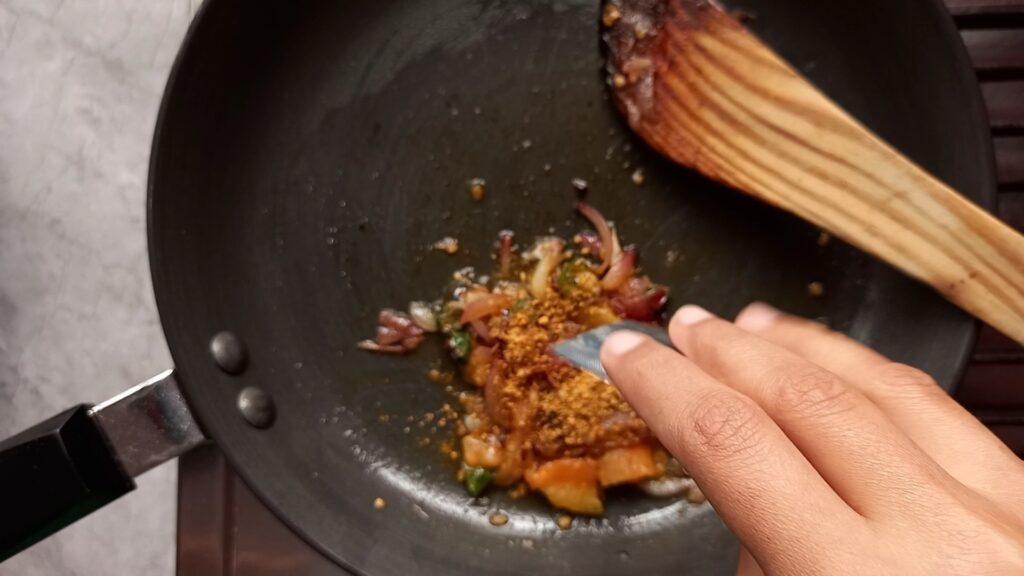 Add maggi and mix well.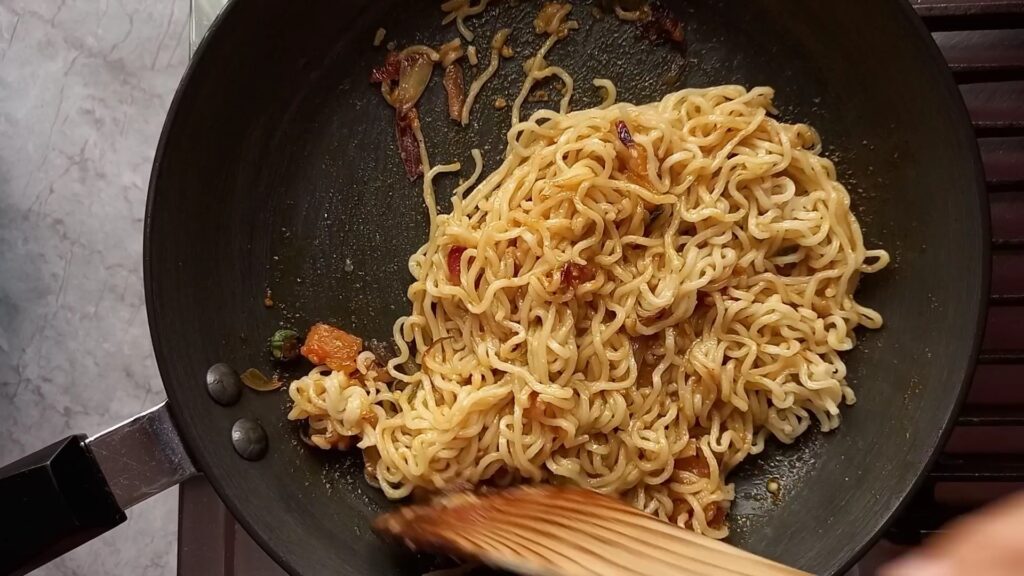 How to make maggi pizza?
Take a piece of dough and roll it like a roti. Then make a bridge on the edges. It holds the sauce and toppings.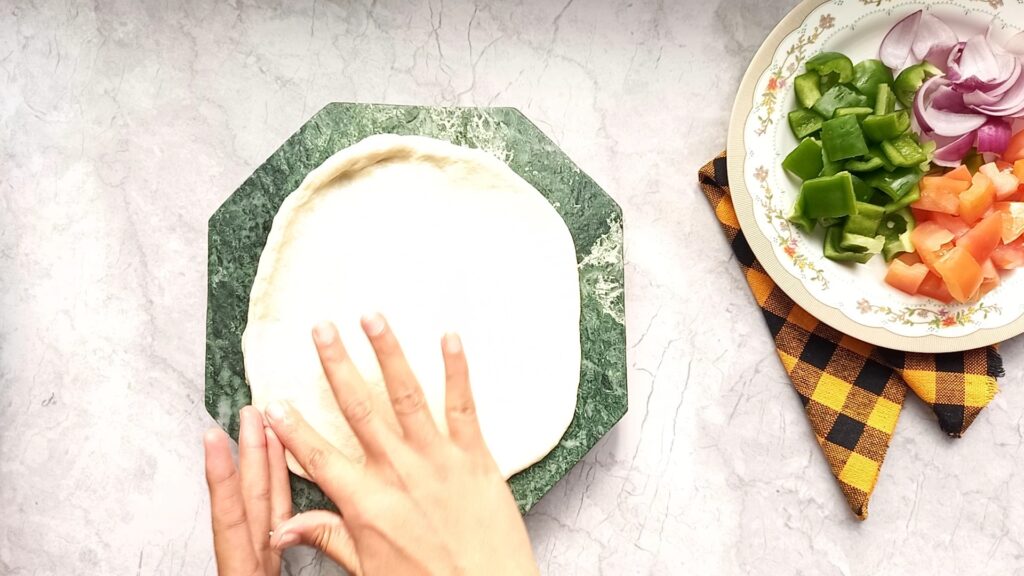 Cook the base from both sides for 2 minutes. You can use 1 teaspoon oil for the bottom part of the pizza base.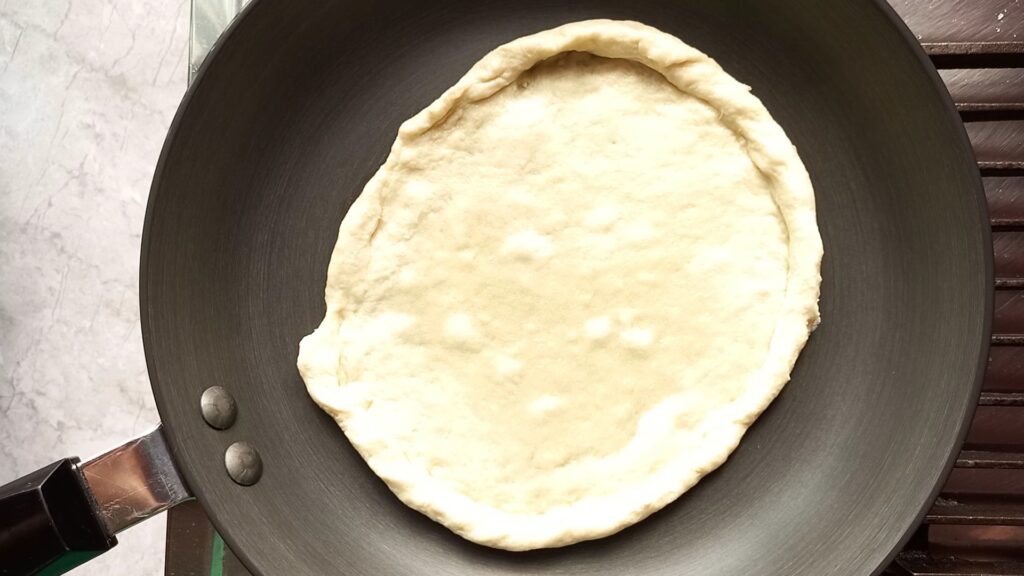 Then add ketchup on upper surface and spread well.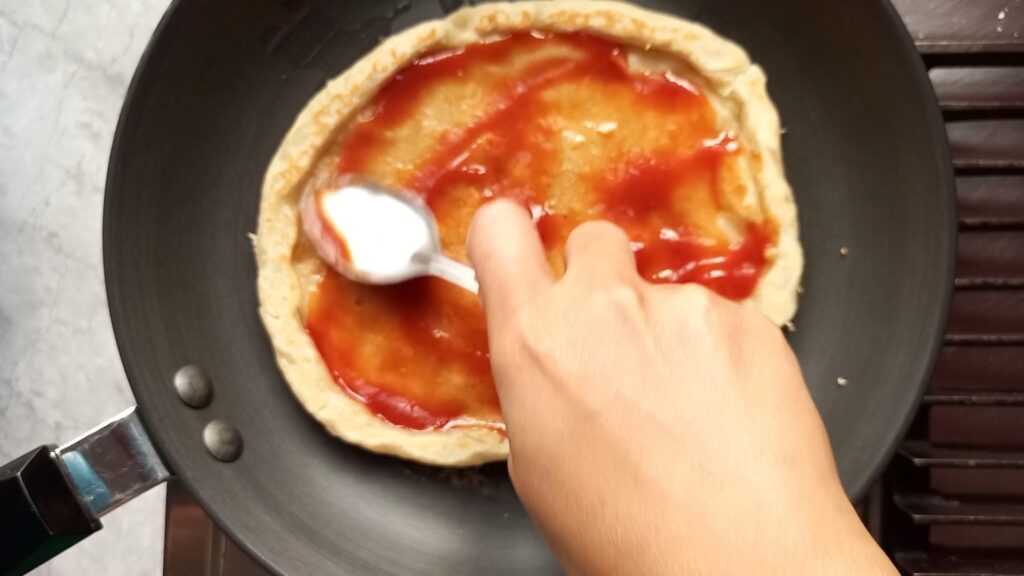 Add maggi and other toppings.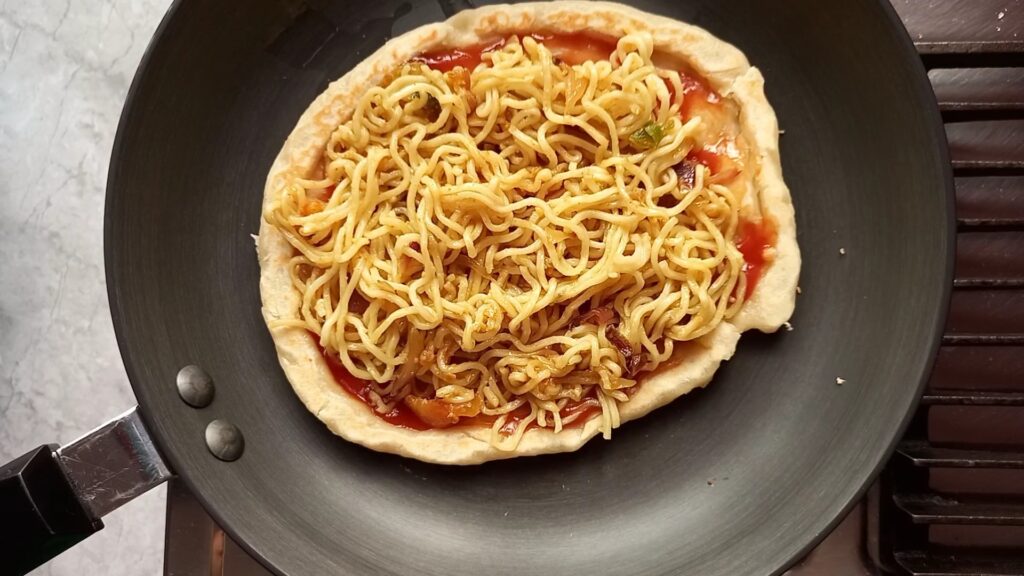 Cover it with lead. And cook for 2 minutes on low flame.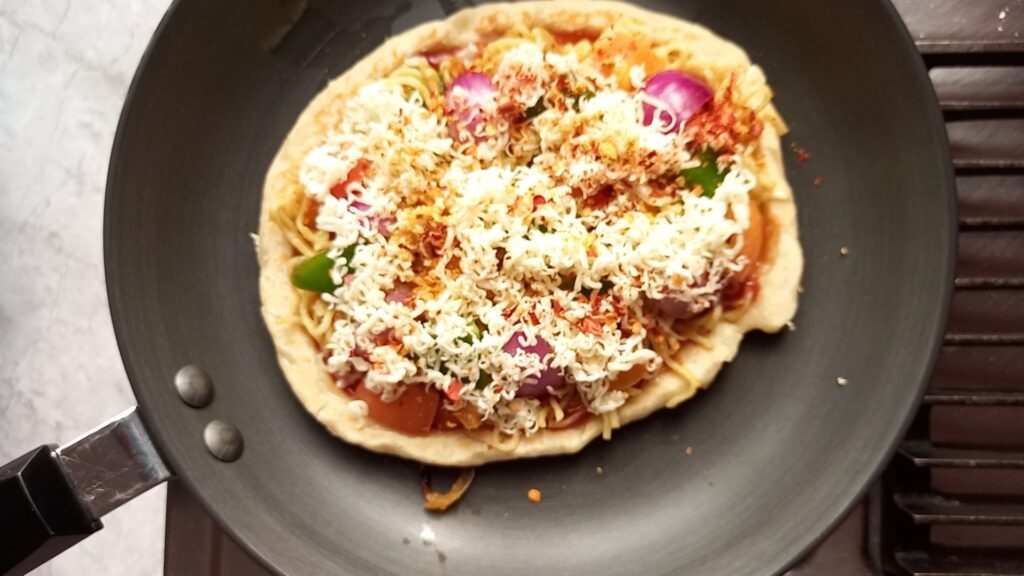 Maggi pizza is ready. Cut into slices and serve it.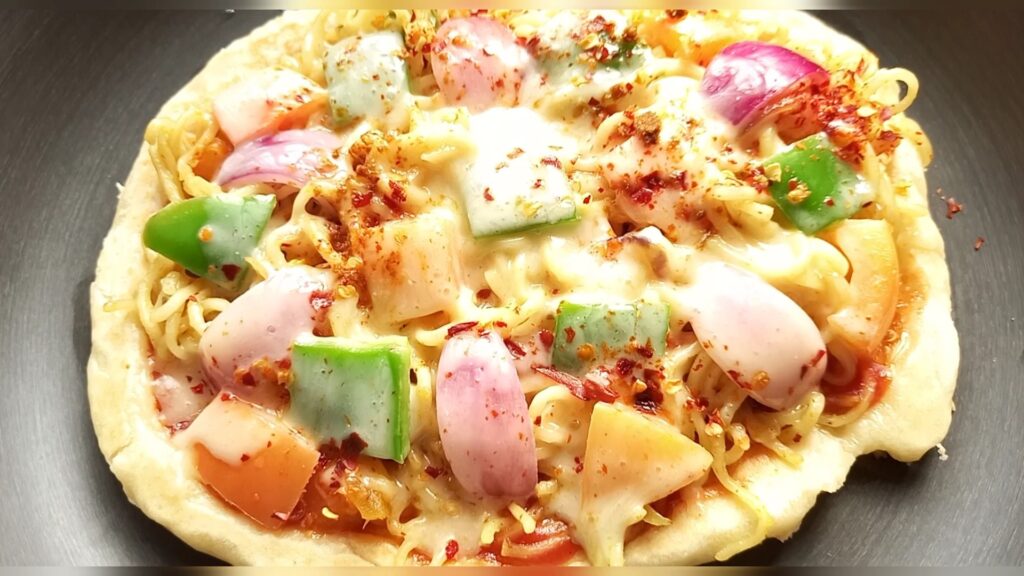 You may like other recipes from this blog…