Eggplant pizza recipe | Pizza with an egg on top | Learn how to make eggplant pizza with step-by-step photos and video. Are you a big fan of veggies or especially eggplants? If yes, it is the perfect recipe for you to try. Or, if your answer is NO, I would suggest you try this pizza recipe. You should try this eggplant pizza. Because it tastes delicious and you can not feel the eggplant flavor in this pizza. You can also give this pizza to your kids full of other toppings and some cheese or egg. And do not tell them about the veggie secret.
So it would be a great idea to serve veggies to your kids. They even do not know that they are eating eggplants in pizza. Believe me, it is also not my favorite veggie but I love this eggplant pizza. And I top it with an egg, the center of the egg is runny and gooey which I love the most. You can dip your pizza slice in this delicious yolk and grab a yummy bite.
some other recipes from this blog…
INGREDIENTS
2 to 3 cups of flour
2 to 3 tbsp powdered sugar
1/3rd tbsp slat
2 to 3 tbsp oil
Dry activated yeast( 50 to 70 ml luck warm water, 1 tbsp powdered suagr, 2 to 3 small tbsp yeast)
1 eggplant
Pizza sauce
Eggs
Red chili flacks
Oregano
HOW TO MAKE EGGPLANT PIZZA ?
Take a bowl, add luck warm milk. Add sugar. Add dry activated yeast. Mix well and leave it to activate for 10 to 15 minutes.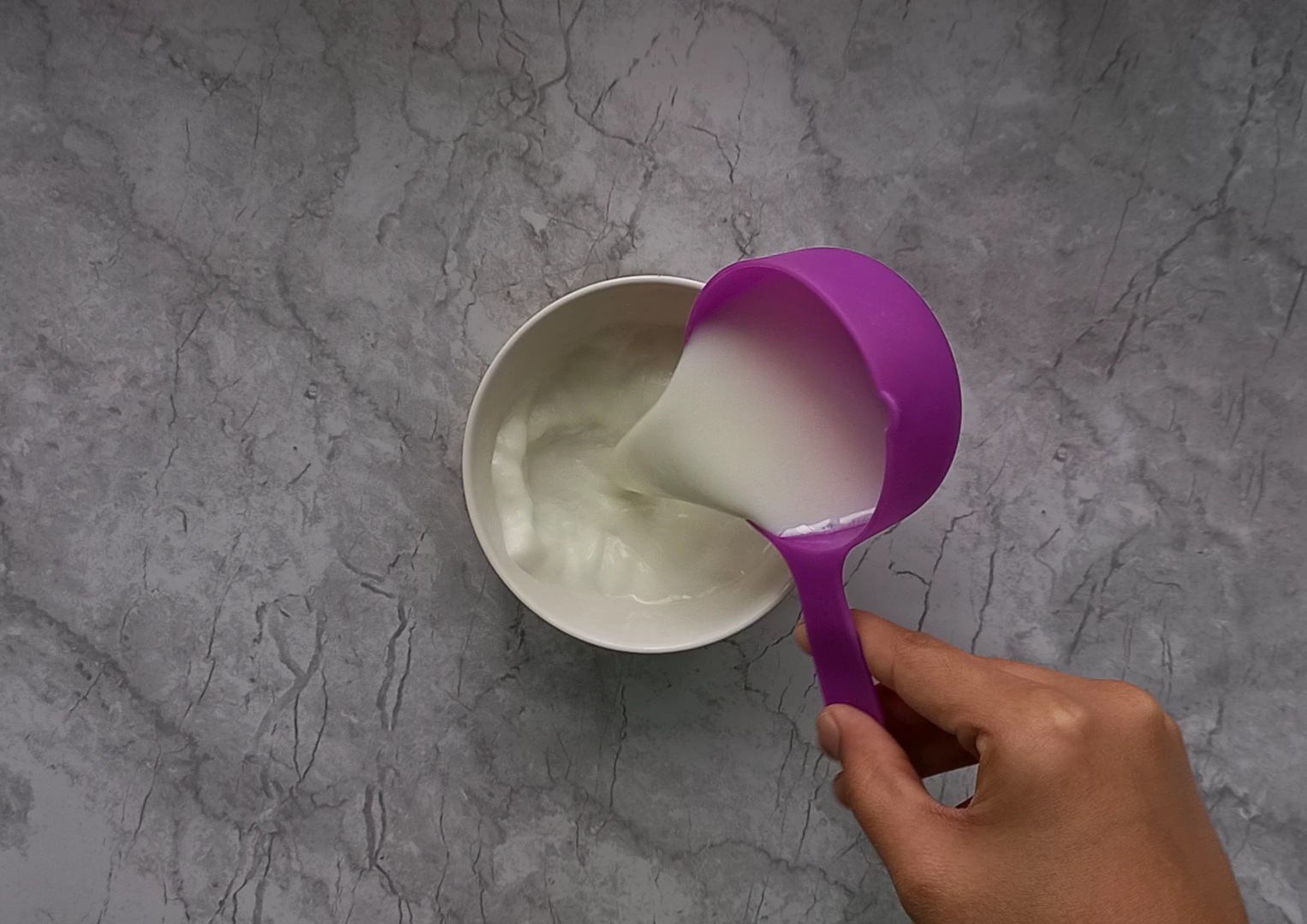 Now take another bowl. Add flour. Add sugar, salt. Add oil. Add activated yeast. Mix well.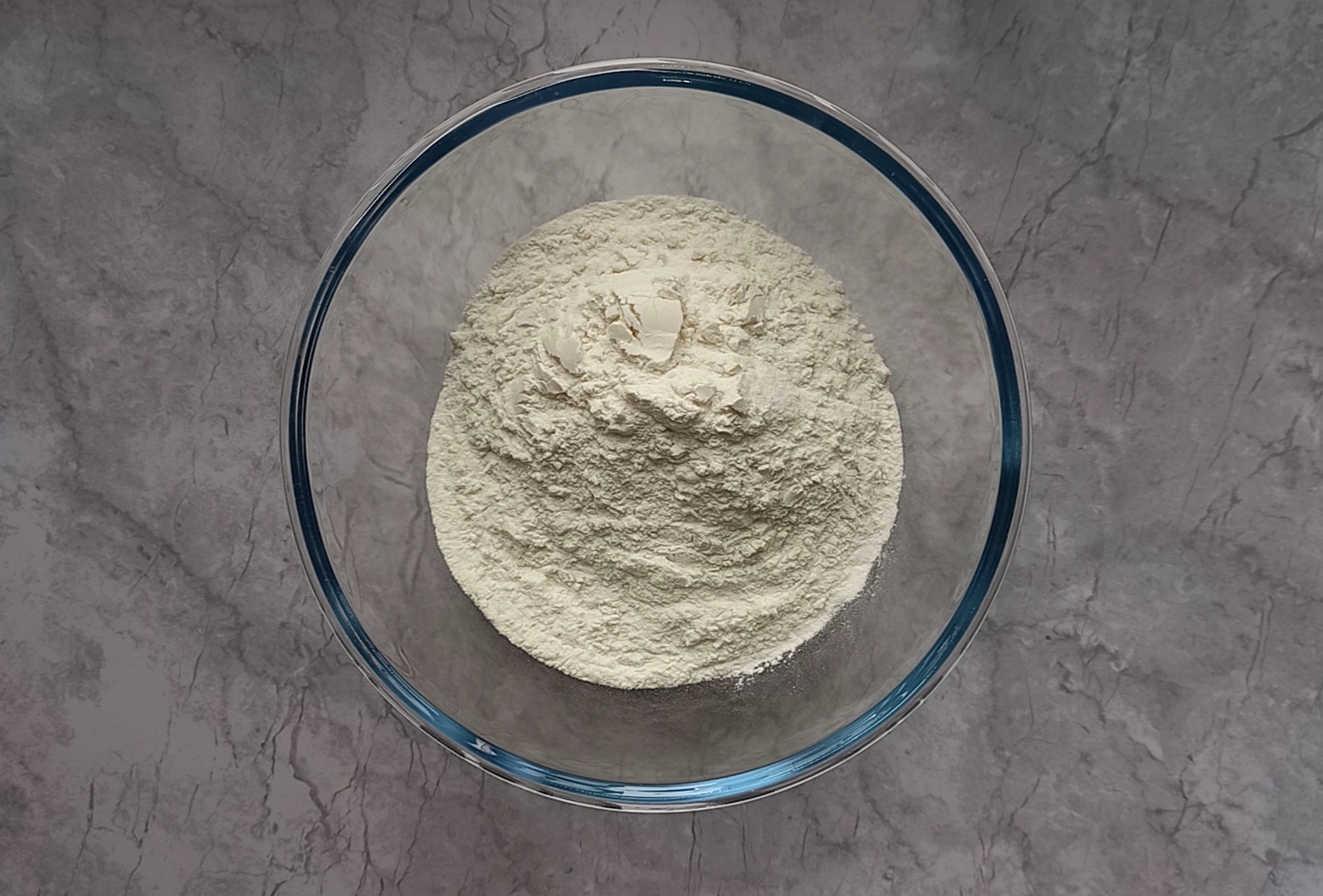 Then add water to it and knead a soft dough. Now knead it for 2 to 3 minutes. Grease it with some oil. Cover it and leave it to prove for 1 to 2 hours. If you are leaving in a cold place then keep it in any warm place and cover it with 3 to 3 kitchen towels. And leave t for more time.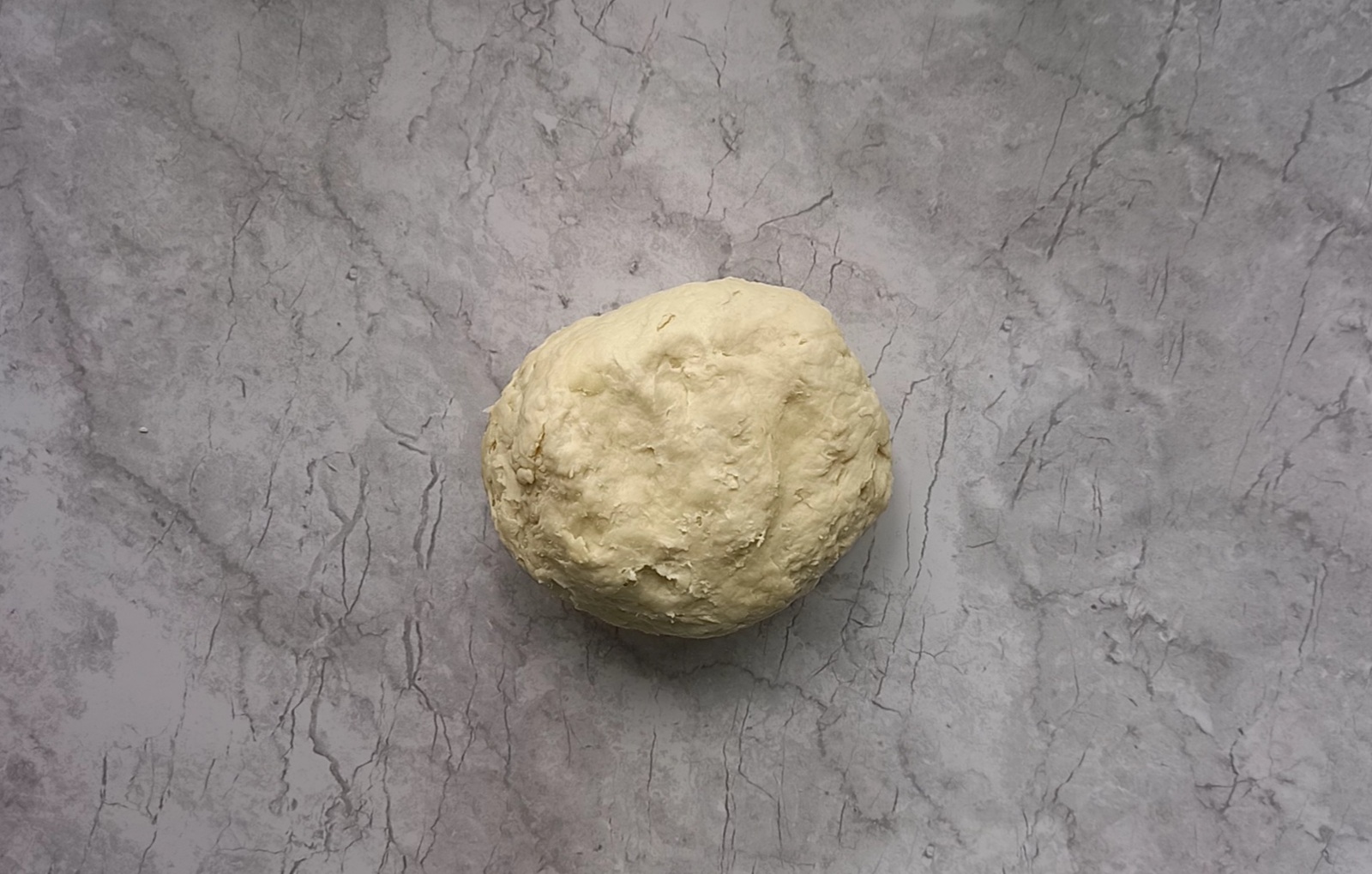 After 2 hours, knead the dough again.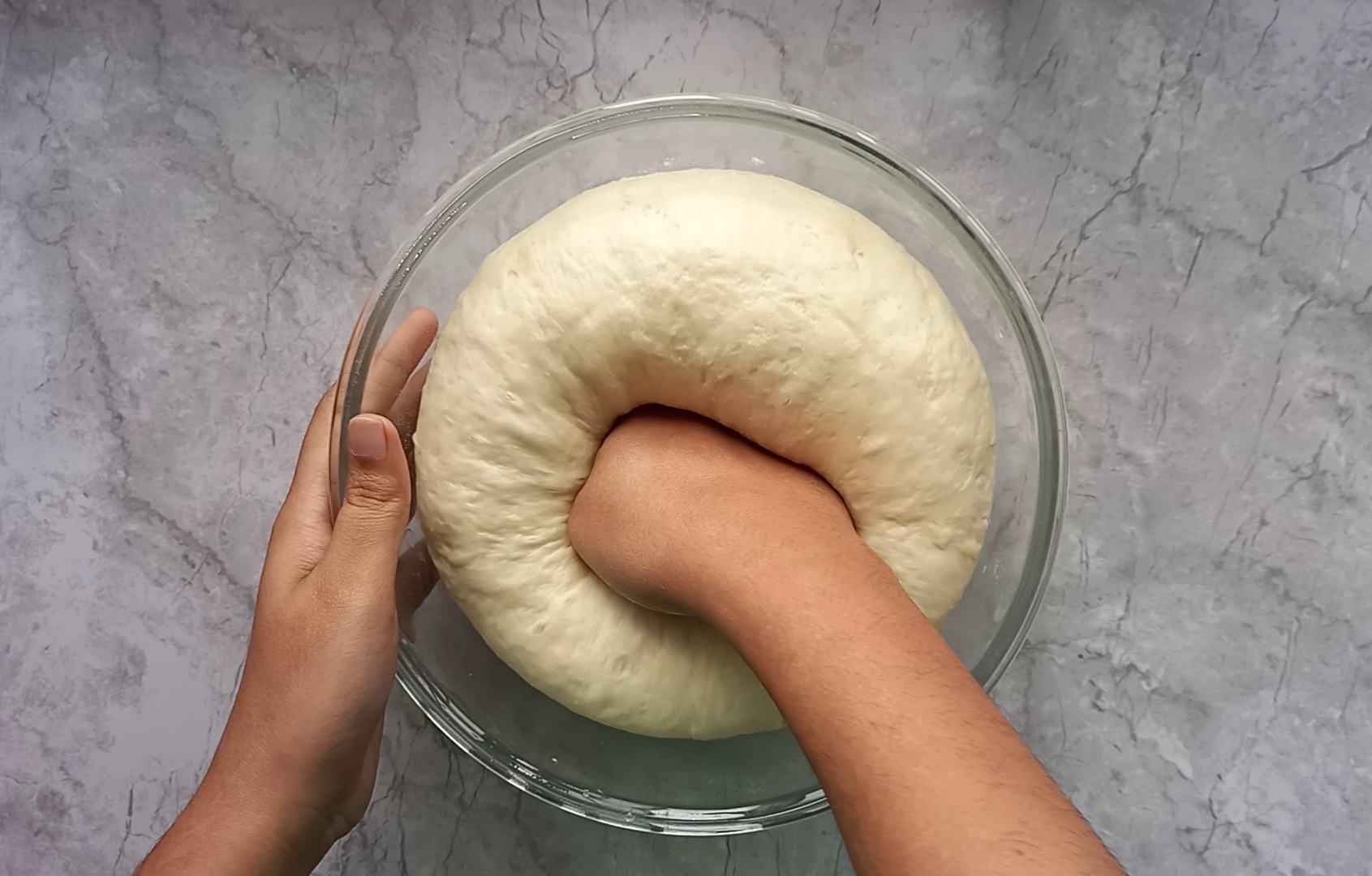 Take some water, add 1 tbsp salt. Slice the eggplants into thin slices.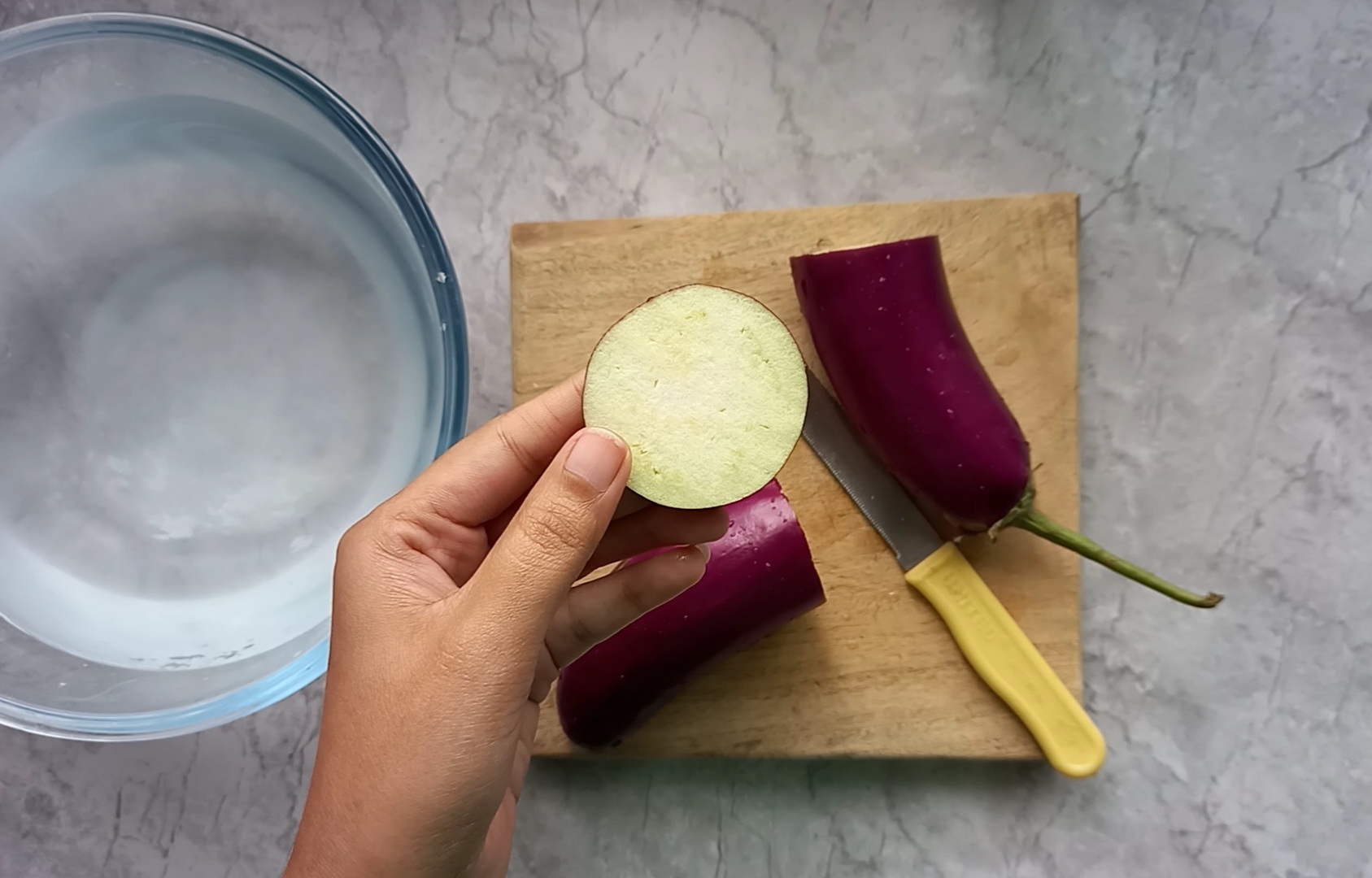 Now, sprinkle some flour. Take a medium size dough, spread the dough into a round shape.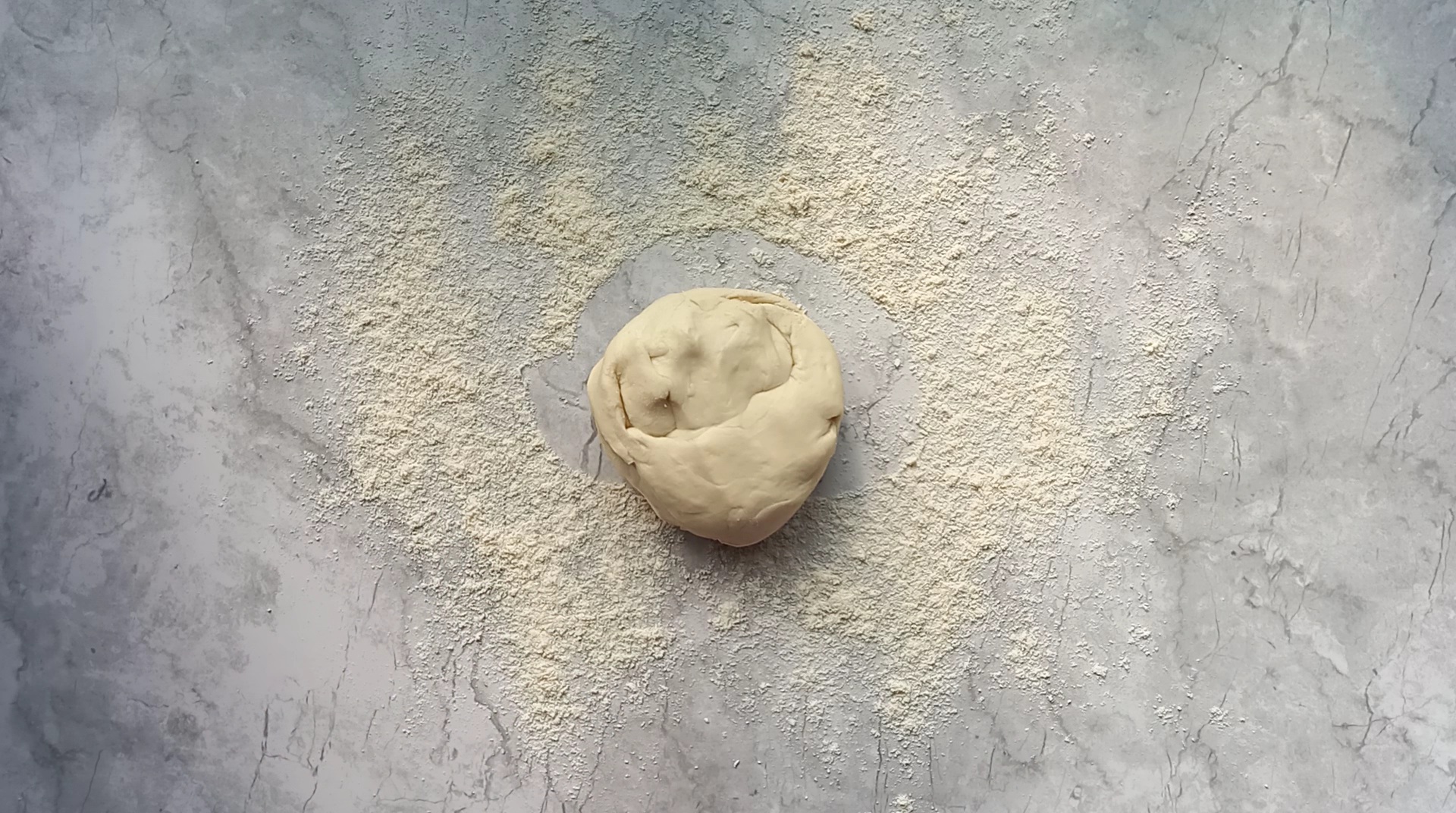 Now add 2 tbsp pizza sauce.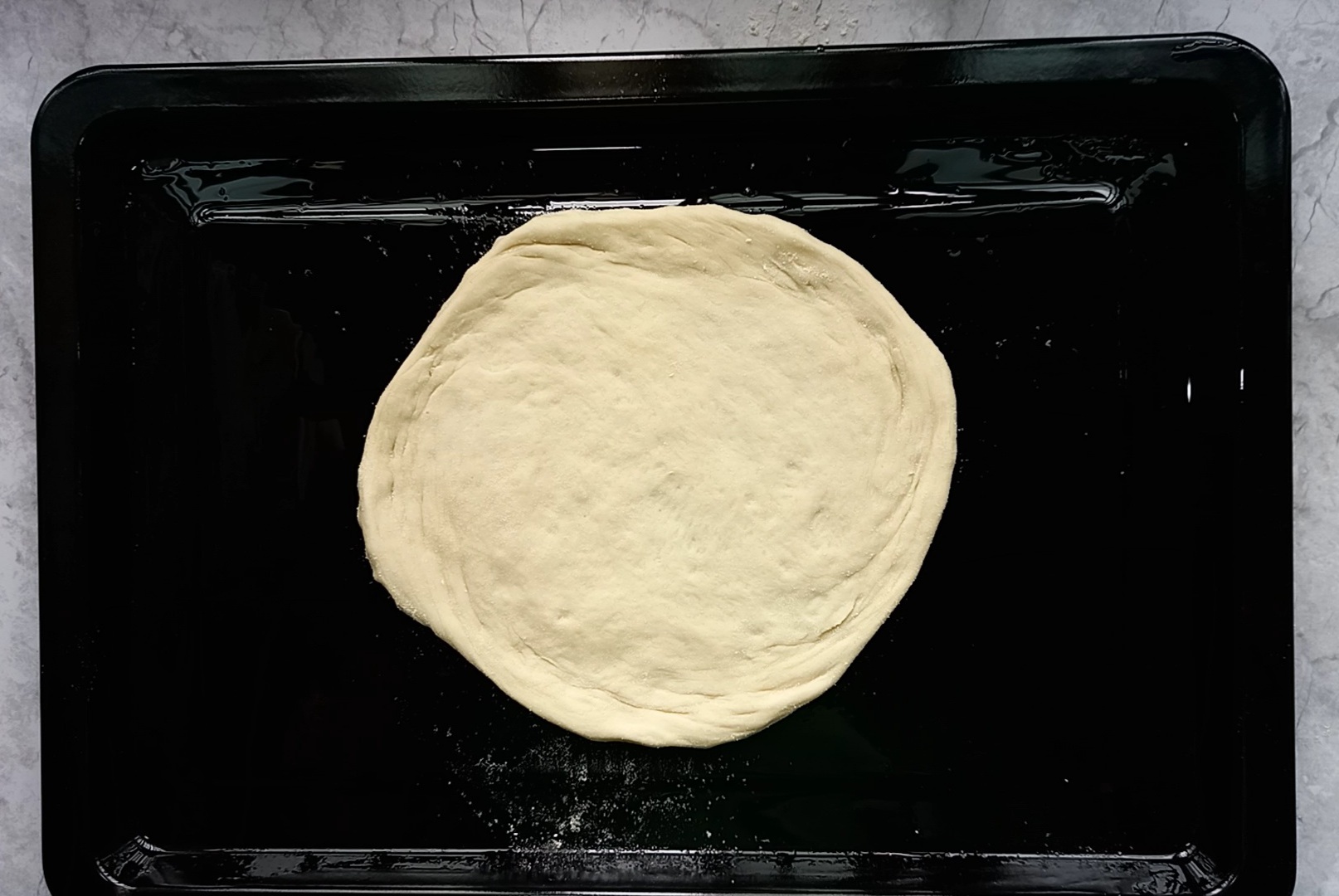 Place some eggplant slices.
Again add some pizza sauce.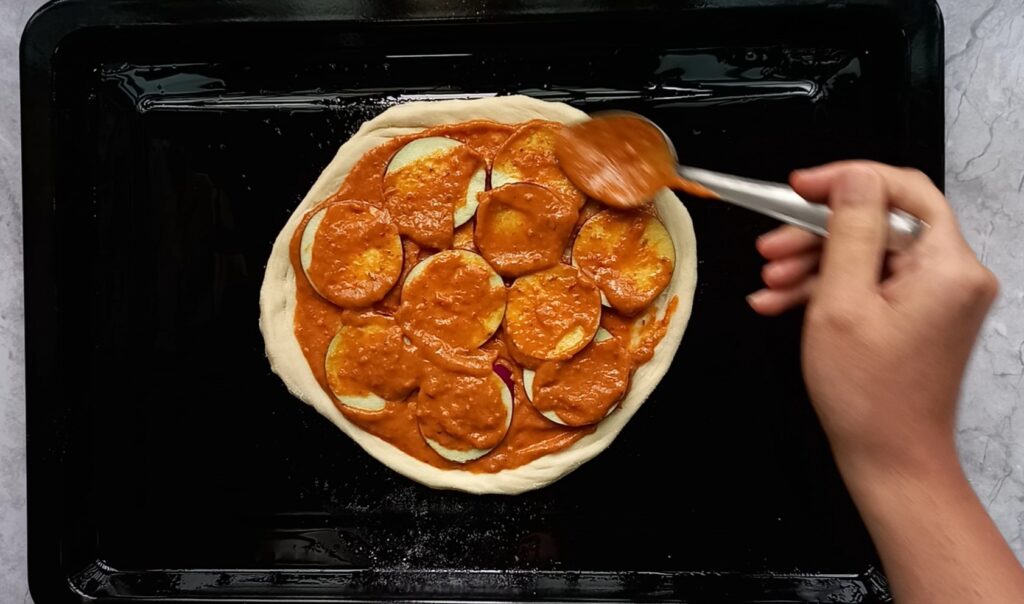 Then add sliced capsicum, onions. Bake it for 15 minutes at 180 degress Celcius.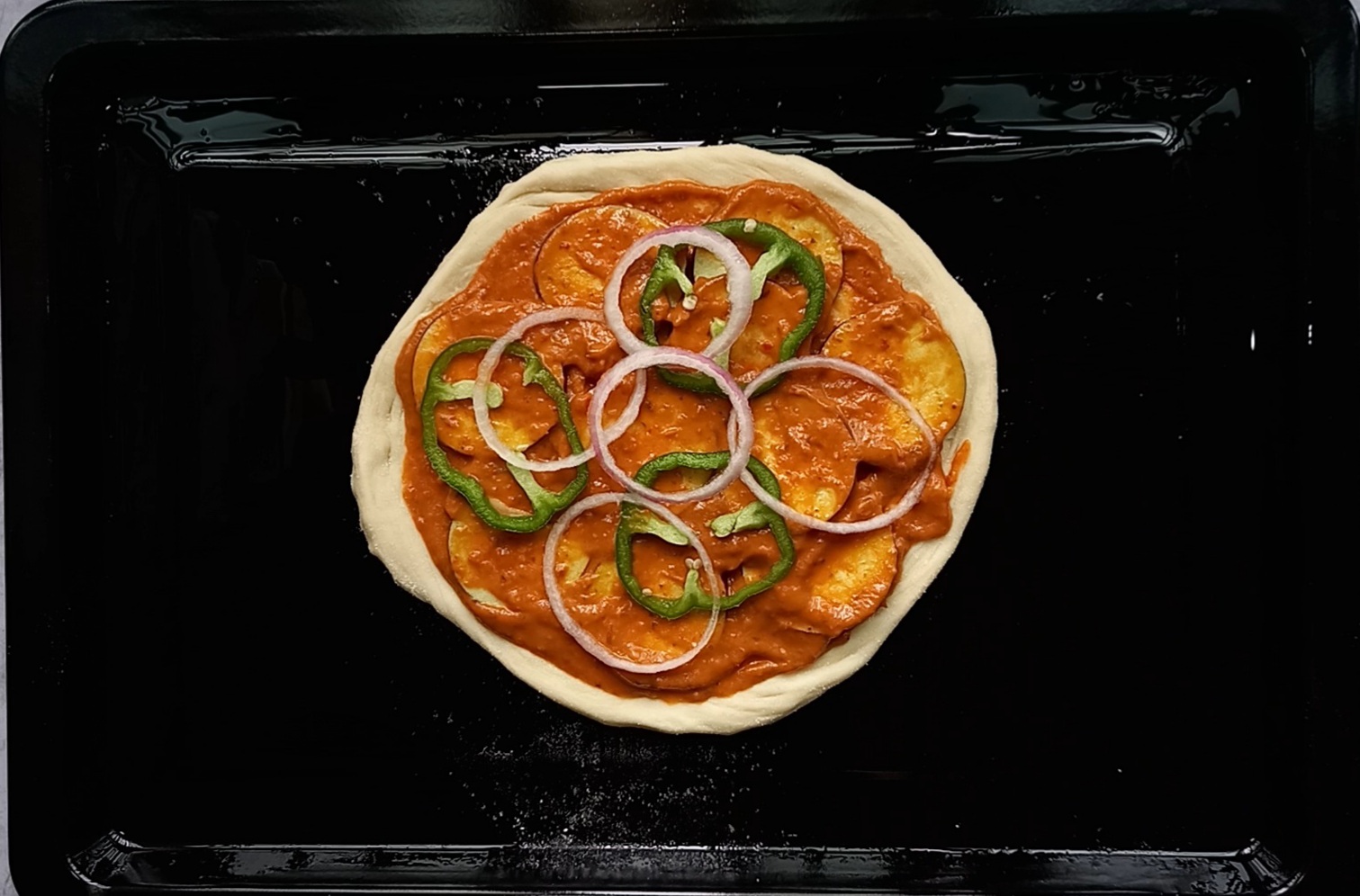 Then add an egg. Sprinkle some red chili flacks and a pinch of salt.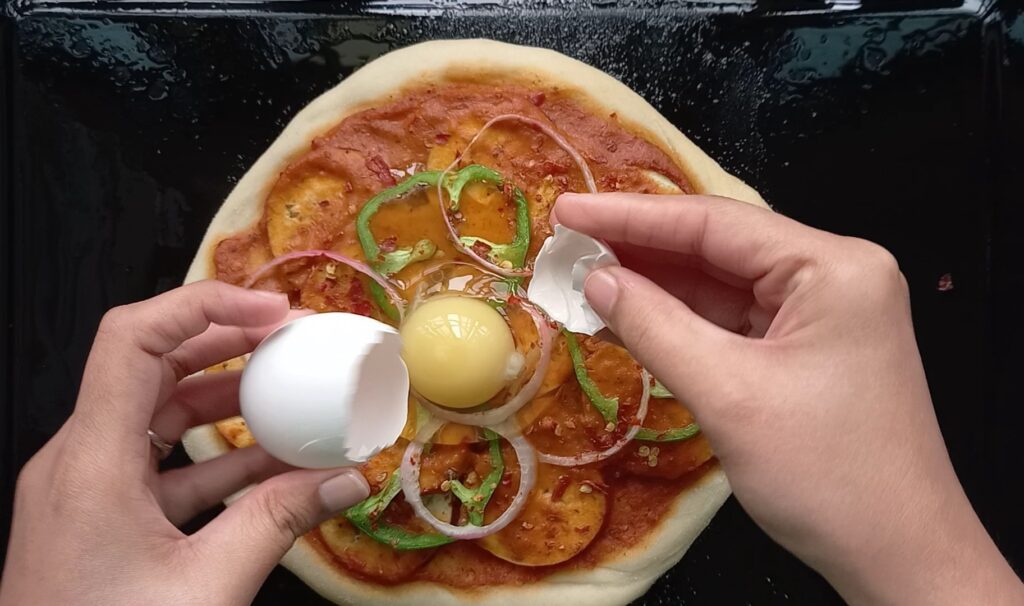 Again bake it for 5 to 6 minutes or until the egg is cooked.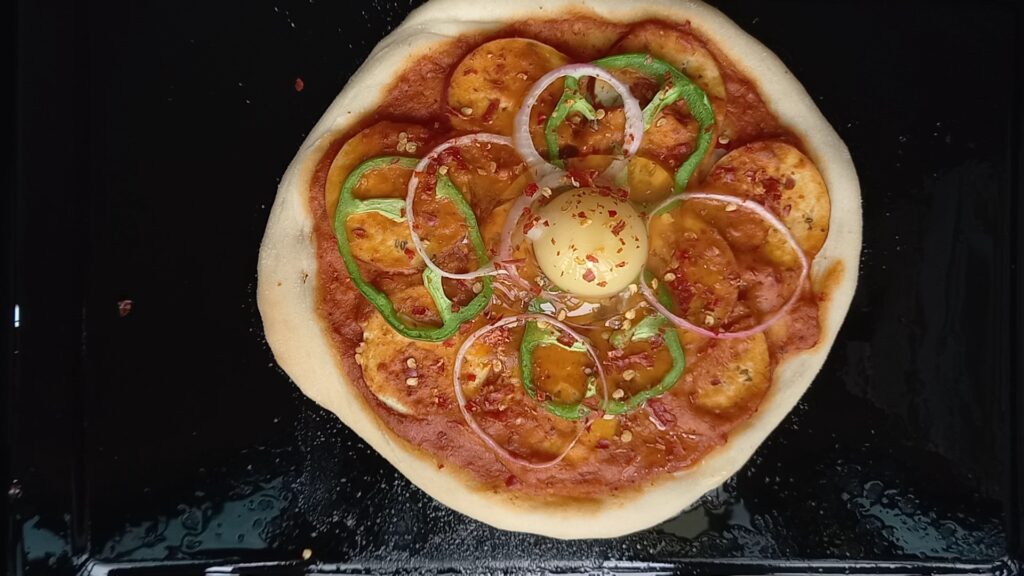 But for runny yolks, do not overcook the eggs.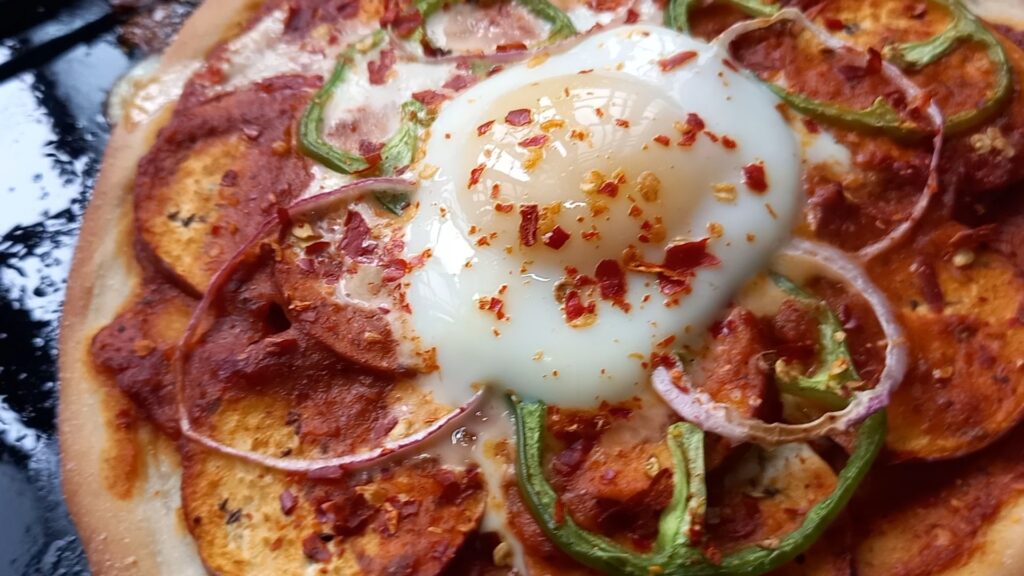 It is ready to serve. Serve the pizza warm.