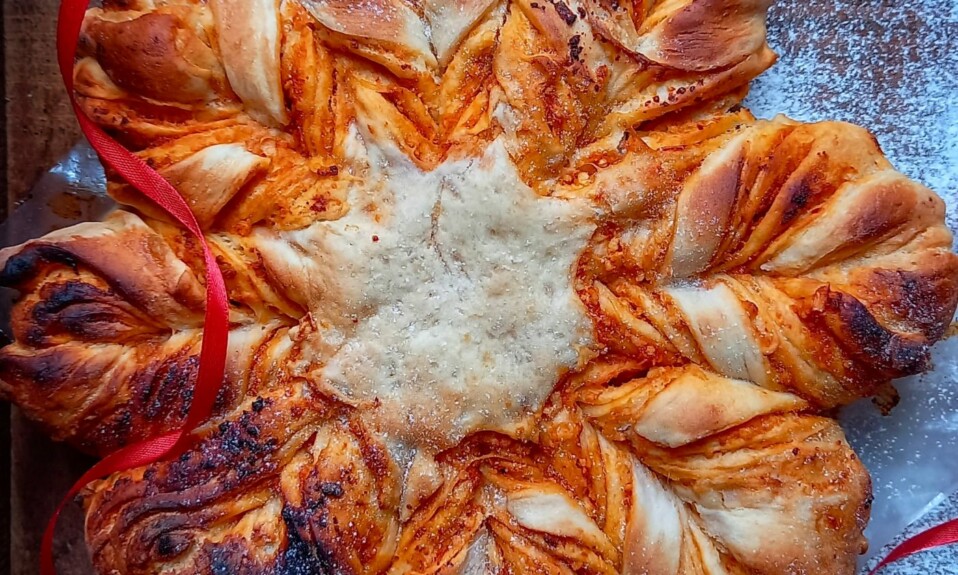 Star bread | How to make paneer stuffed star bread | Learn how to make star bread with step-by-step photos and video. Star bread is a dense bread roll that is made with a lot of different flavors. You can make them sweet or savory. It tastes delicious and is very easy to make. You can make them for dinner or for snacks. In this recipe, we use paneer and red sauce for stuffing. You can also go with chocolate spread, fruit spread, peanut butter spread, pizza sauce, etc.
Star Bread
Star bread is a stuffed dense bread roll made with all-purpose flour, yeast, sugar, salt, and milk. And this recipe is from the Philippines. Here is my desi-style paneer stuffed star bread recipe with a video tutorial. You can make them very easily at home. For this recipe, we need a delicious red sauce, some cottage cheese, basic bread dough. And after that, with only 4 to5 steps you can make this beautiful art.
SOME OTHER RECIPES FROM THIS BLOG…
INGREDIENTS
For sauce
2 to 3 tbsp oil
5 to 6 garlic cloves
1 to 2 inch ginger
2 medium size onions
2 tomatoes
½ tbsp salt
1 tbsp sugar
1 tbsp red chili powder
1 tbsp vinegar
1 tbsp red chili sauce
3 to 4 tbsp tomato ketchup
3 to 4 tbsp water
For bread dough
3 and a half cups of all-purpose flour
2 tbsp sugar
½ tbsp salt
2 and a half tbsp yeast
5 to6 tbsp luke warm water1 tbsp powdered suagar
Water as required
1 cup of cottage cheese
How to make red sauce?
Take a pan, add some oil. Heat it for 10 to 15 seconds. Add garlic and ginger. Add chopped onions. Mix well.
Cook the onions on medium to high flame until it turns golden. It takes 5 to6 minutes.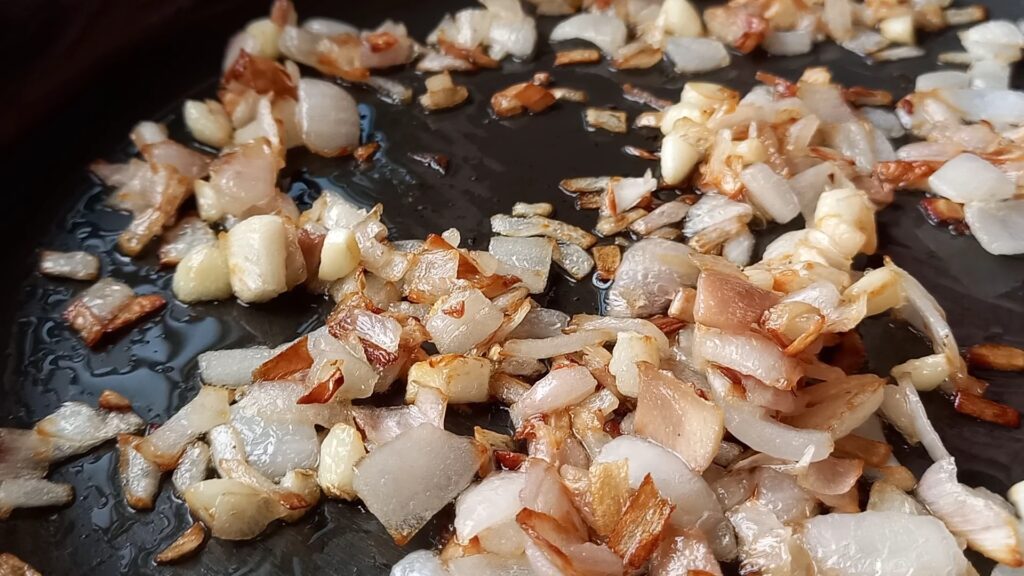 Then add tomato. Add salt. Add sugar. Add red chili powder. Mix well.
And cook the tomatoes for 4 to5 minutes on medium flame.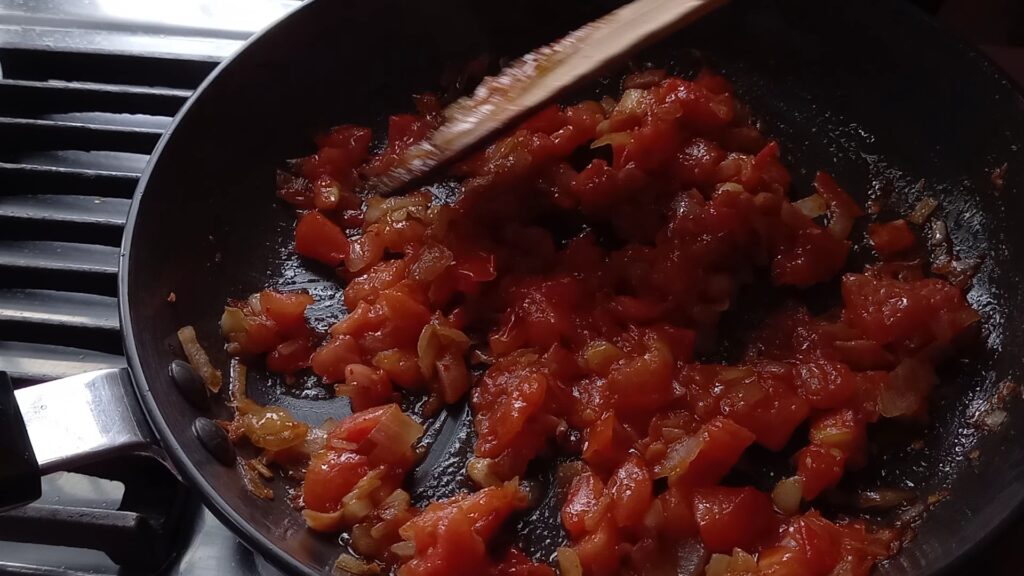 Then add vinegar. Add sauces and water. Mix well and again cook them for 6 to 7 minutes on low to medium flame.
When it looks dry. Turn off the heat and leave it to cool down.
After that transfer it to a grinder jar. Grind them into a smooth paste.red sauce is ready. Set them aside.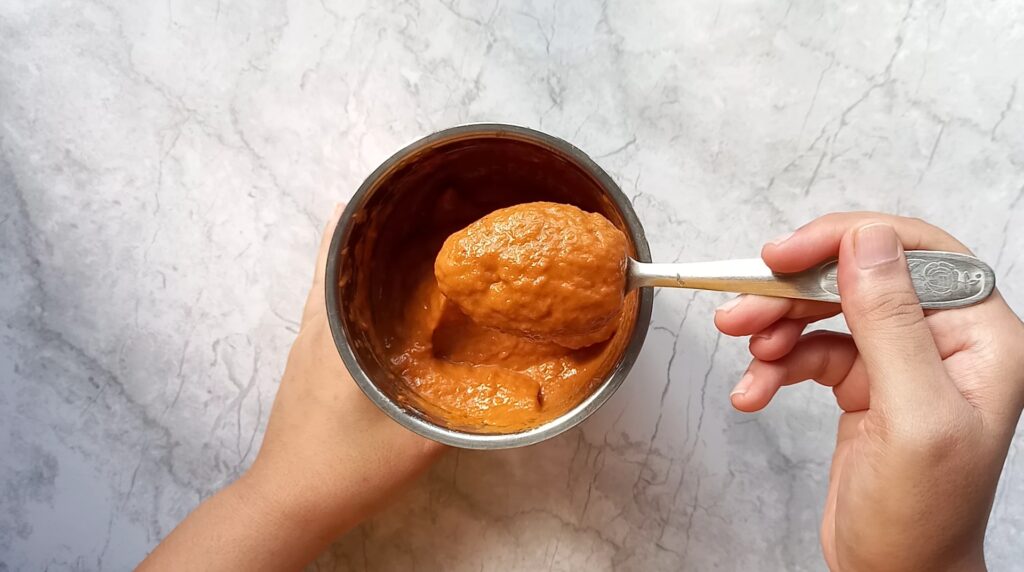 How to make star bread?
Take a bowl. Add some lukewarm water. Add powdered sugar. Add dry yeast.
Mix well. Leave it for 10 minutes to activate.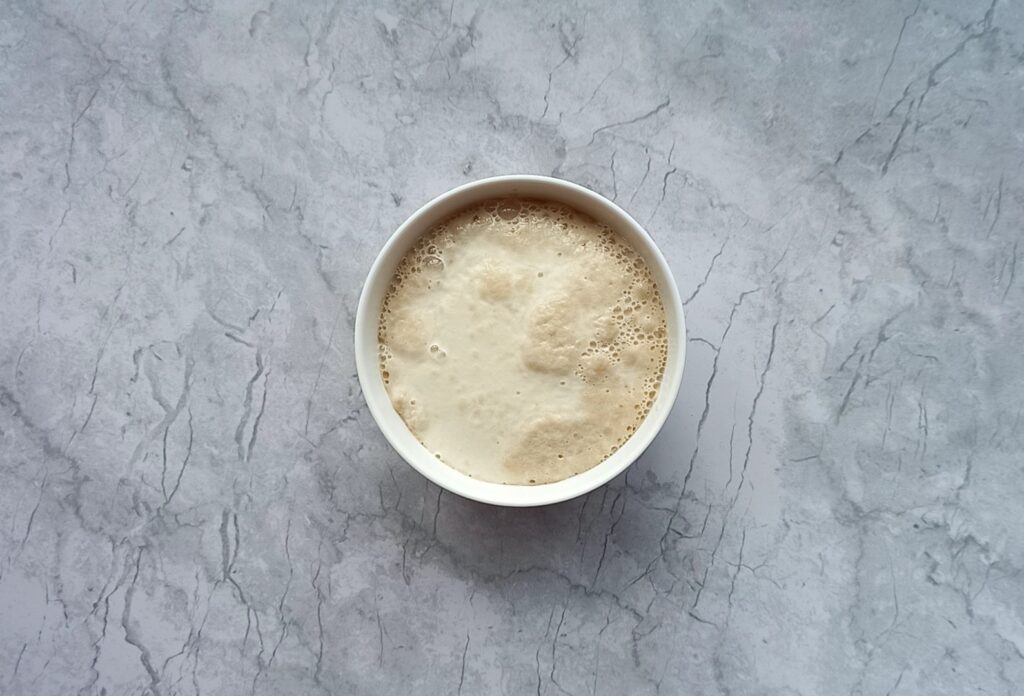 After that take another bowl. Add flour.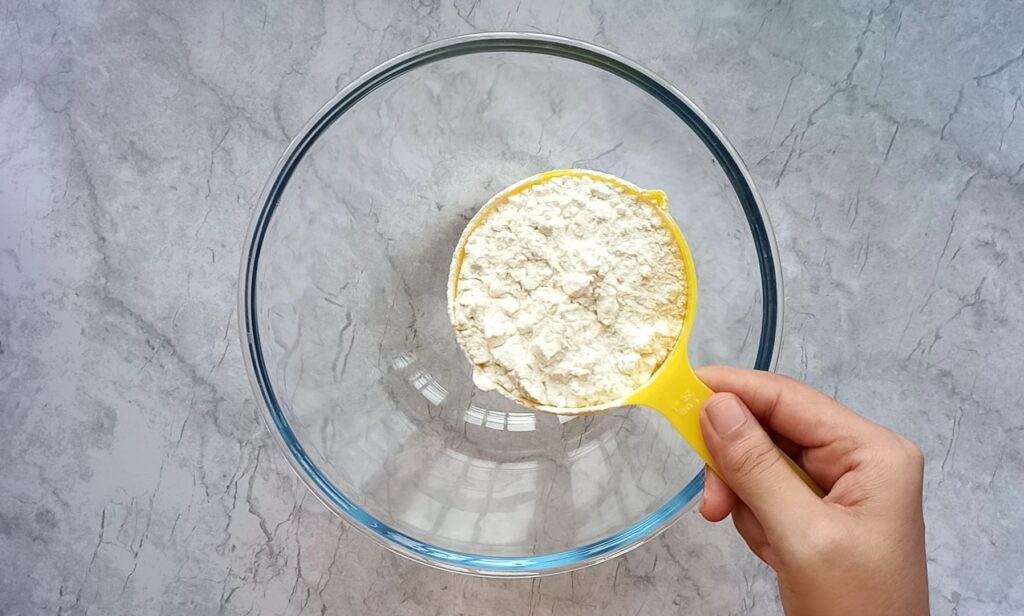 Add salt and sugar.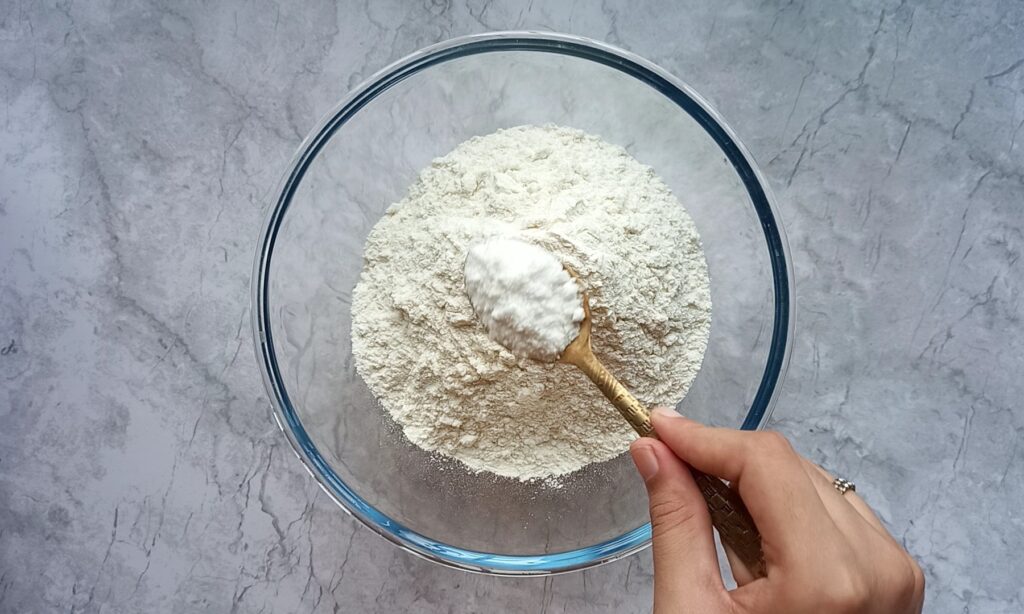 Add activated yeast. Mix well.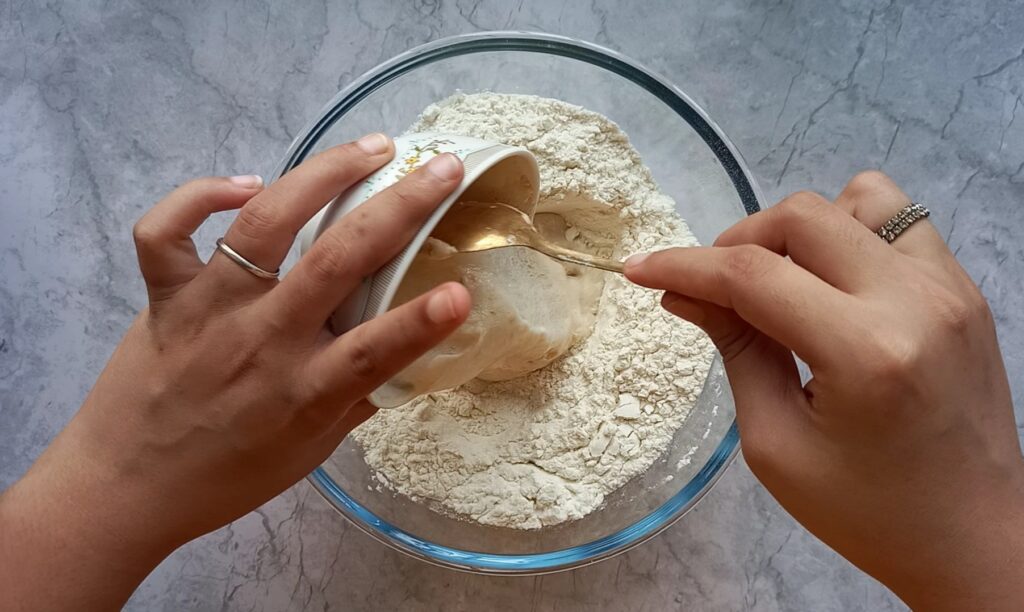 Add water in batches. Mix well and knead a soft dough. Grease the dough with some oil. And leave it for an hour to proof the dough.
After an hour, again knead the dough for 30 seconds.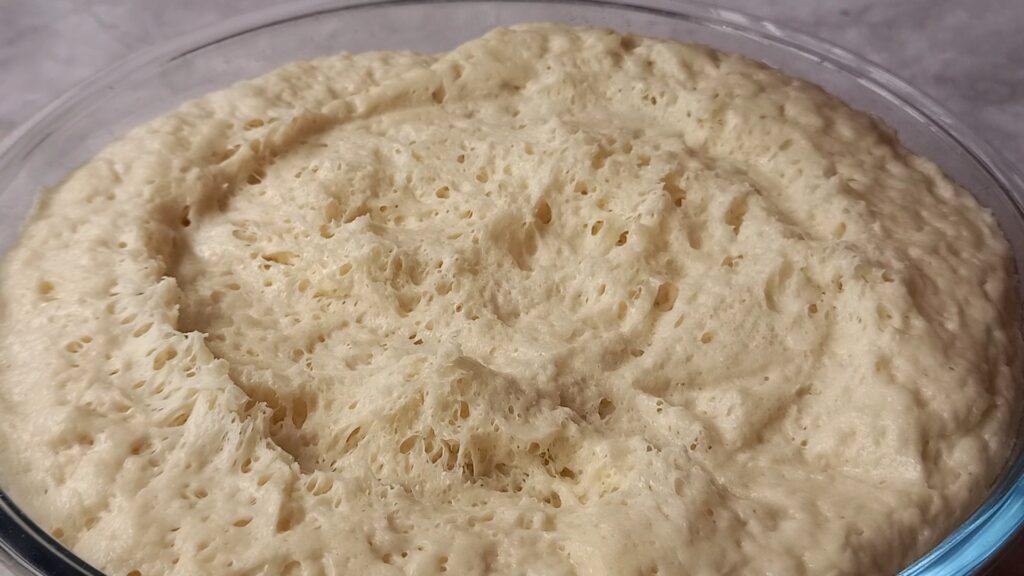 Divide the dough into 6 to 7 medium-size portions.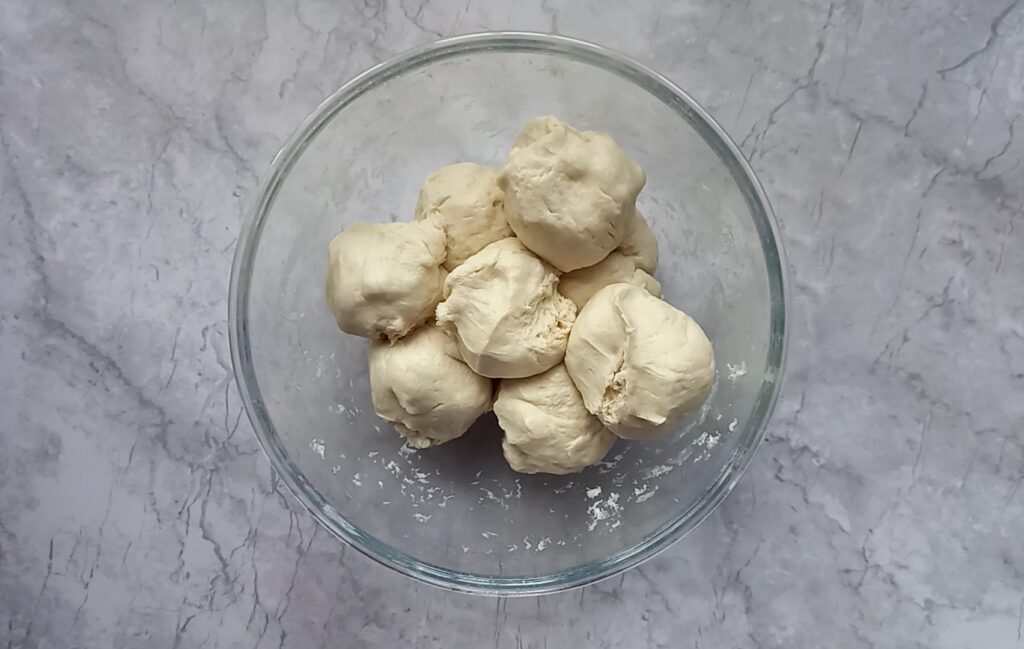 Roll each of them into a medium-thick circle. And make all of them like this.
Now take a lined or greased tray. Place single bread.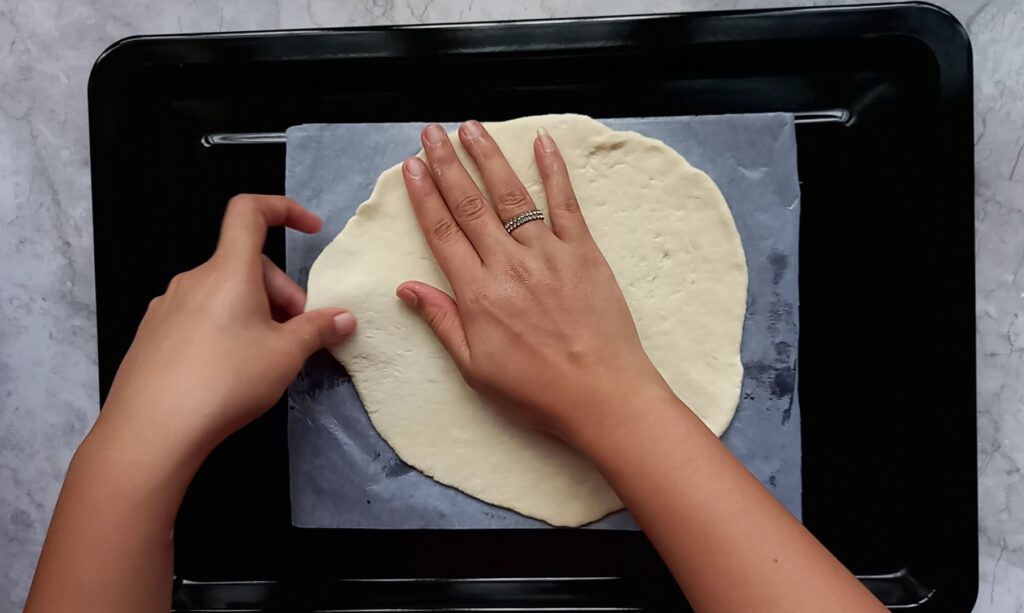 Take 1 to 2 tbsp red sauce and spread them evenly. Add grated paneer on that.
Now repeat the process 3 to 4 times. 3 times stuffing and 4 times bread.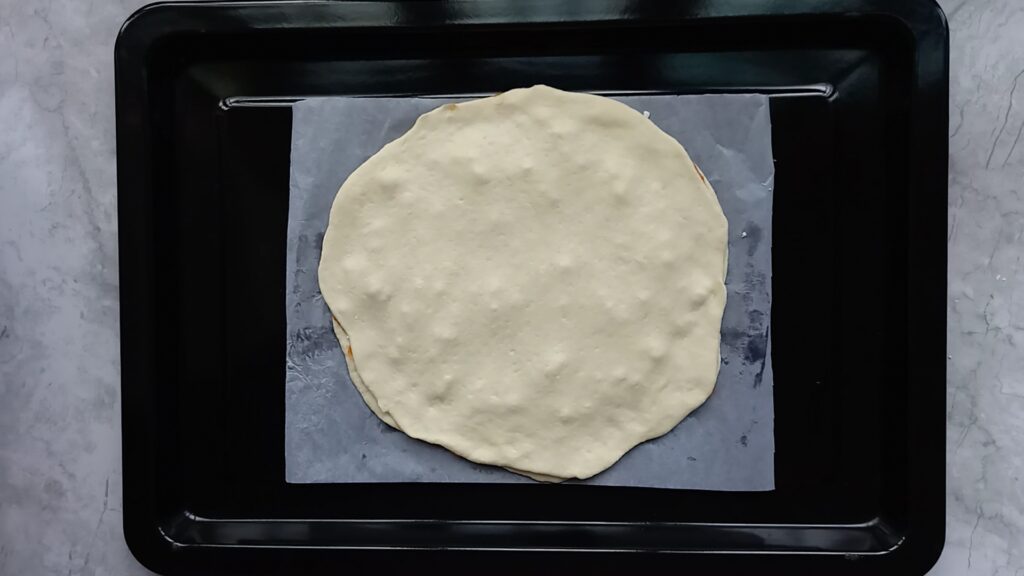 Place a small bowl in the center. Using a knife cut them into 16 even strips.
Take two strips and twist them 2 to 3 times, press the ends. Make all of them like this.
Again leave it for 20 minutes.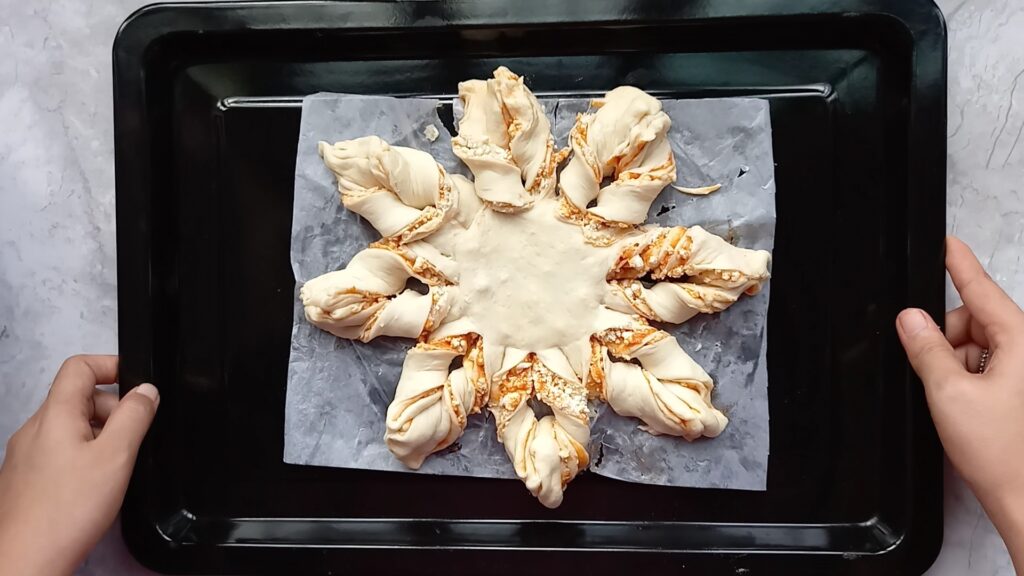 After that, you can grease them with some butter or with eggs. Preheat the oven for 10 minutes at 180 degrees Celcius.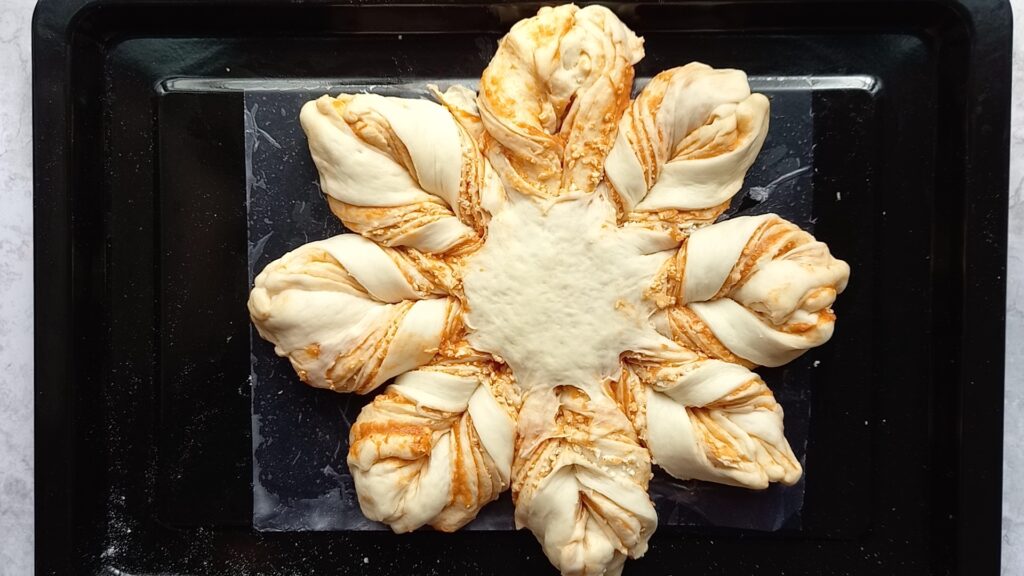 After that bae the bread for 15 to 16 minutes at 200 degrees Celcius and 1 to 2 minutes on the top shelf. If you want to make them without an oven. You can check my panner stuffed buns recipe.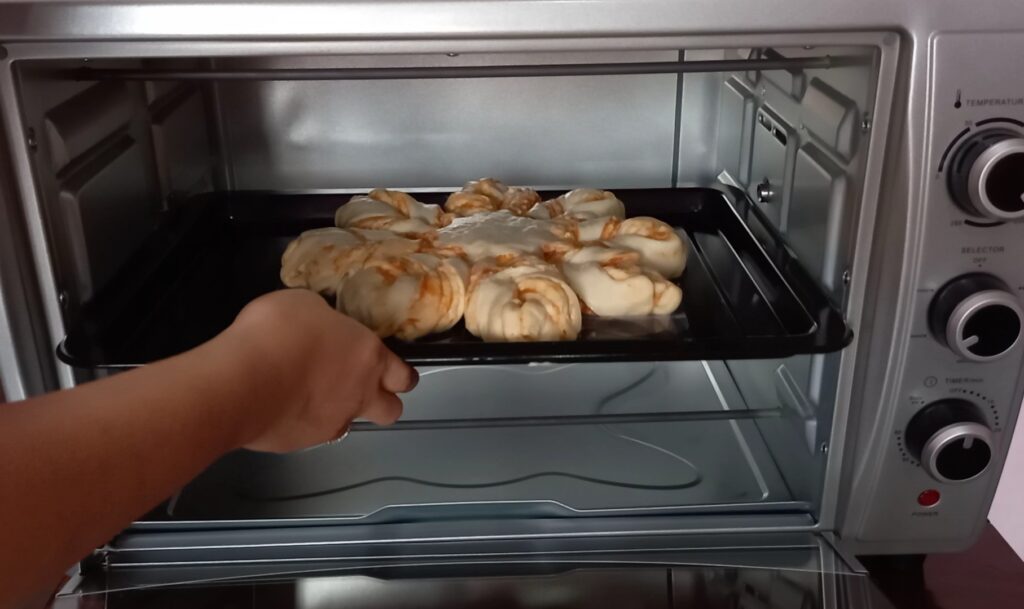 And here it is. Star bread is ready. Enjoy…