Donuts | Soft and moist Doughnuts | With 4 different flavors | Learn how to make donuts with step-by-step photos and video. Donuts is a leavened sweet bread, glazed with sugar coating. Donuts are a deep-fried confectionary dessert served with different flavors topping. But it can also be made by baking. You can glaze these donuts with any type of glazing like chocolate glaze, sugar glaze, white chocolate glaze, etc.
Donuts/Doughnuts
Hey, it may seem that making a homemade doughnut is intimidating. But It is not. You can make them very easily at home. Donuts are made with all-purpose flour/maida, sugar, and some oil. It is fermented by using yeast or baking powder later it is shaped in a ring shape with a hole in the center. After that deep fry them until it turns golden in color. Further, you can glaze them with cream, jam, fruit syrup, or sugar glaze. You can also simply coat them in powdered sugar. In this post, I shared 4 different types of glaze recipes.
some other recipes from this blog…
The very simple steps of making donuts:
Prepare the dough you can make the dough either by hand or in a stand mixer. Because it requires arm muscles, go with that, what you like. When the dough comes together, knead it for at least 10 minutes. It is very important.
Leave the dough for rising to
leave for 1 hour in a warm environment. Or in cool weather leave it for 1 and a half hours.
Cut the doughnuts and roll: Roll them in a ring shape and make a small hole in the center. Or you can use any doughnut cutter.
Prepare the oil. Using a heavy bottom pan or kadhai for this.
Fry the doughnuts. Working with 3 to 4 donuts at a time. Fry them on medium to high until it turns golden.
Make some glaze dip each donut in a glaze and keep them in a wire wrack.
Ingredients
250 to 260 grams of refined flour
5 to 6 tbsp powdered sugar
½ tsp salt
2 to 3 tbsp refined oil
Some milk/water for kneading
1 and a half tbsp dry yeast
4 to 5 tbsp luck warm milk
1 tbsp sugar
Refined Oil for frying the donuts
For glaze
½ bowl melted chocolate (1st glaze)
2 to 3 tbsp powdered sugar(2nd coating)
2 to 3 tbsp powdered sugar
2 to 3 tbsp pomegranate syrup(3rd glaze)
2 to 3 tbsp powdered sugar
1/3 tbsp milk(4th glaze)
How to make donuts?
First, take a bowl, add some luck warm milk. Add powdered sugar.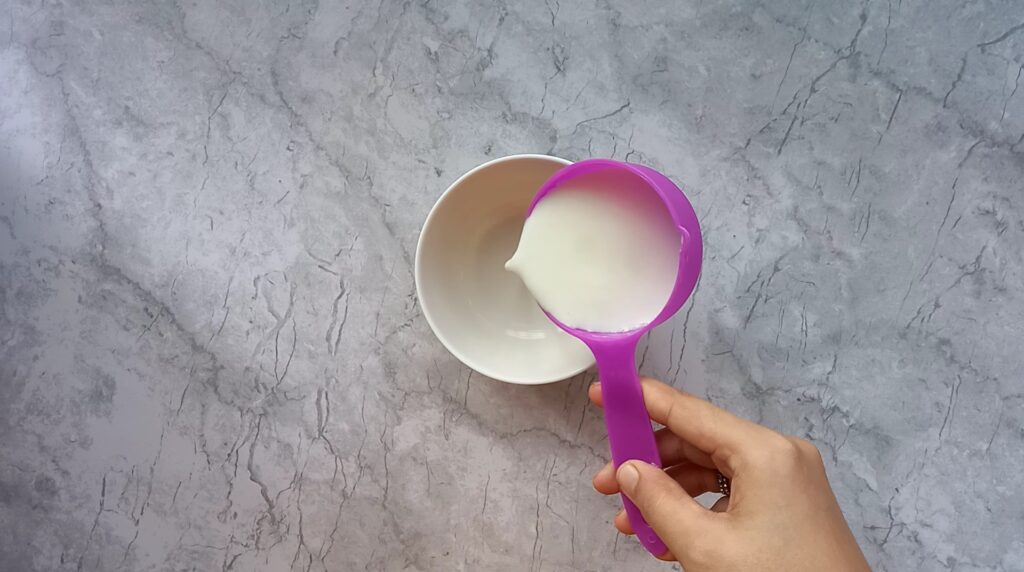 Add yeast.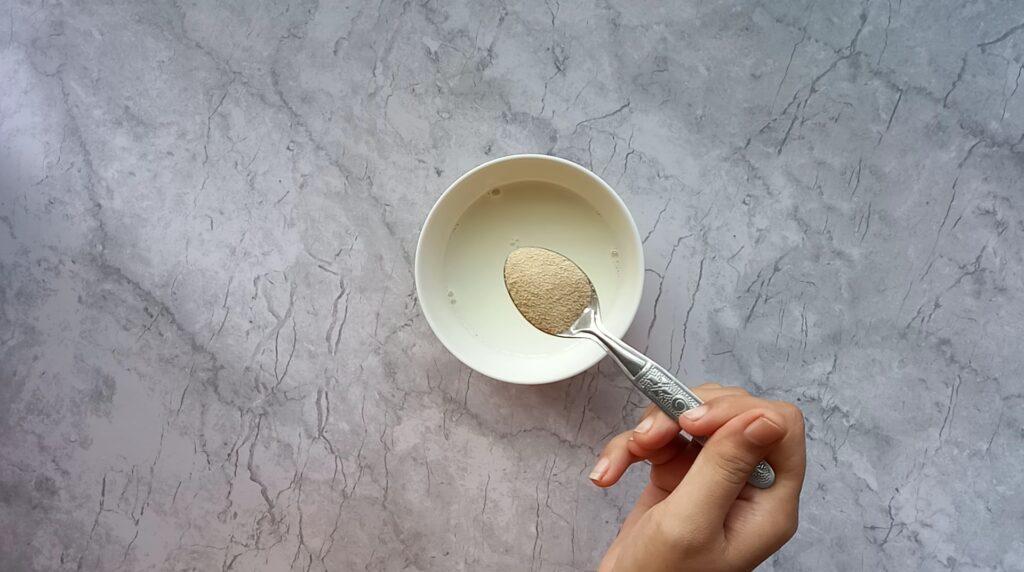 Mix well and leave it for 10 minutes to proof. After that set it aside.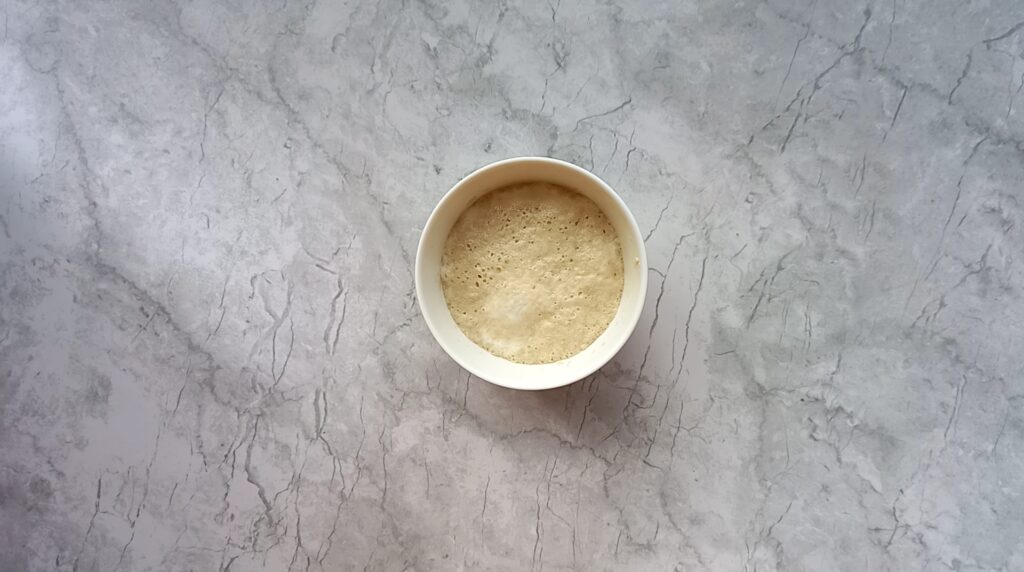 Now take a bowl, add flour.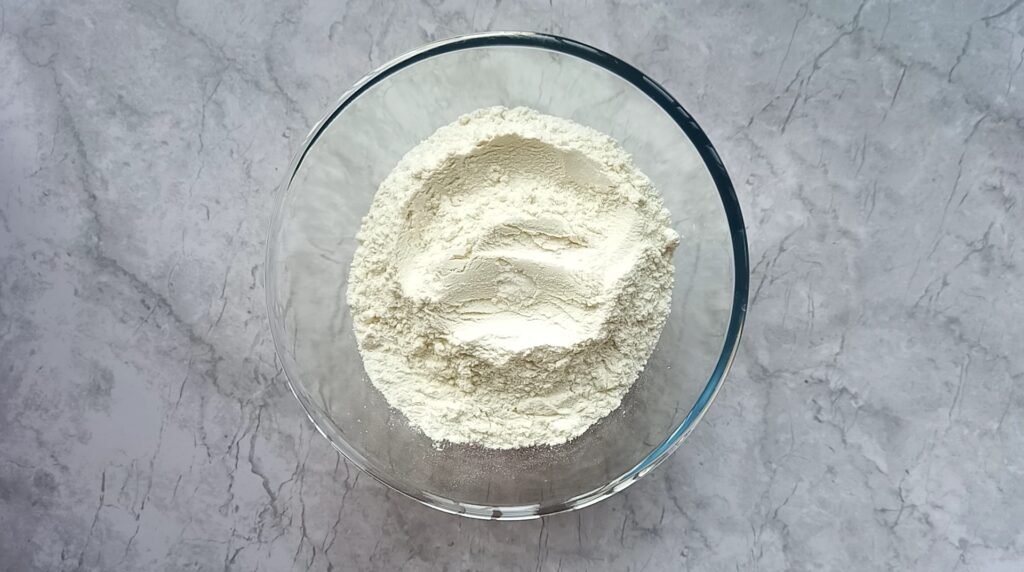 Add salt and sugar. You can adjust the sugar as per your taste. Add oil.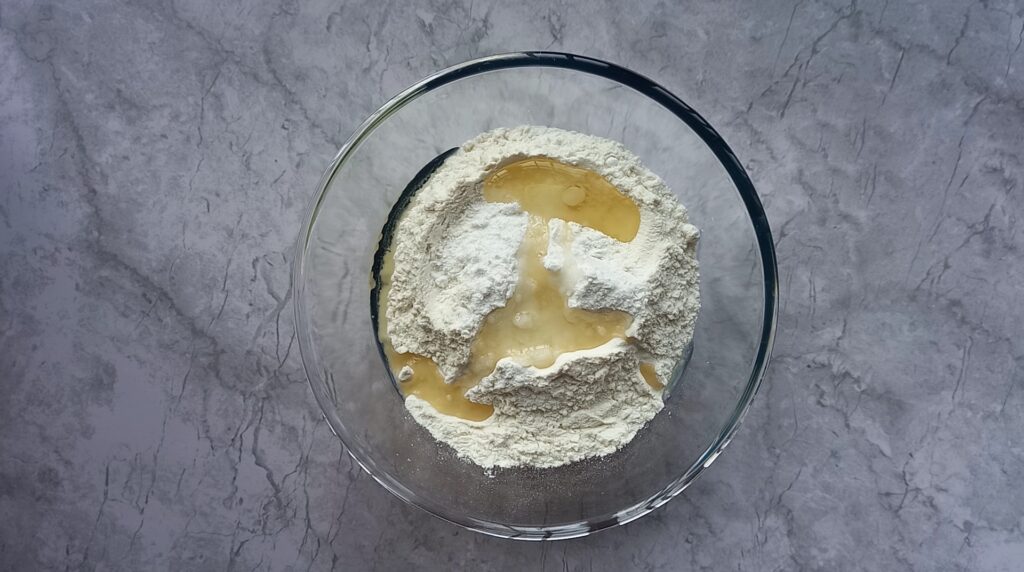 Add activated yeast mixture.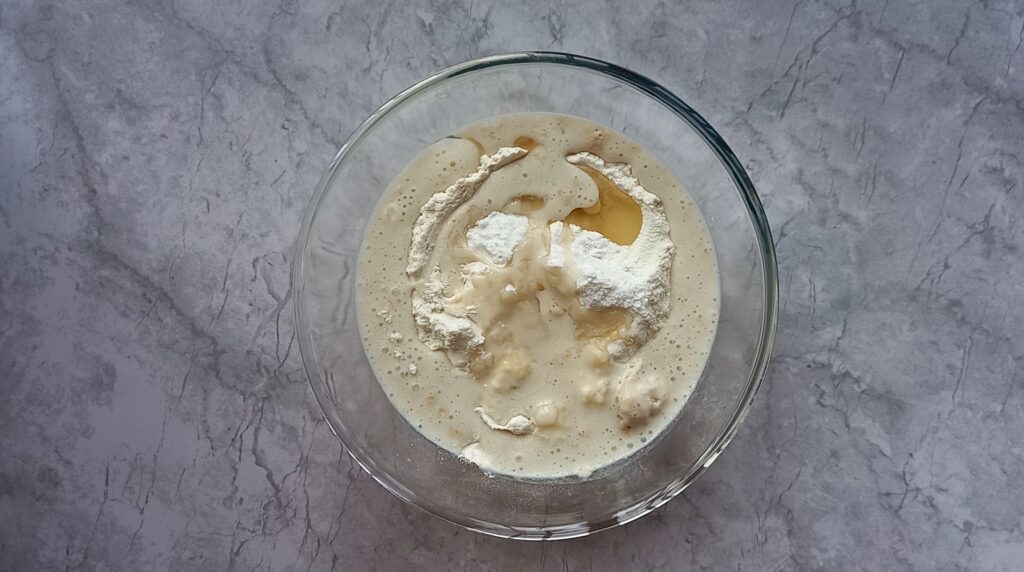 Knead a soft dough. Add some milk or water and knead a soft dough.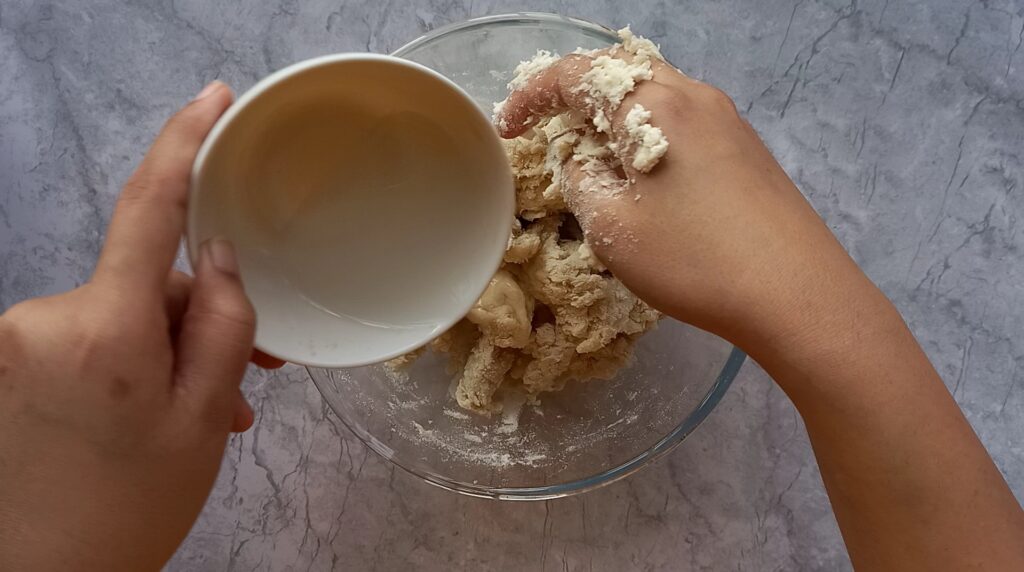 Now, we have to stretch and knead the dough for 10 minutes.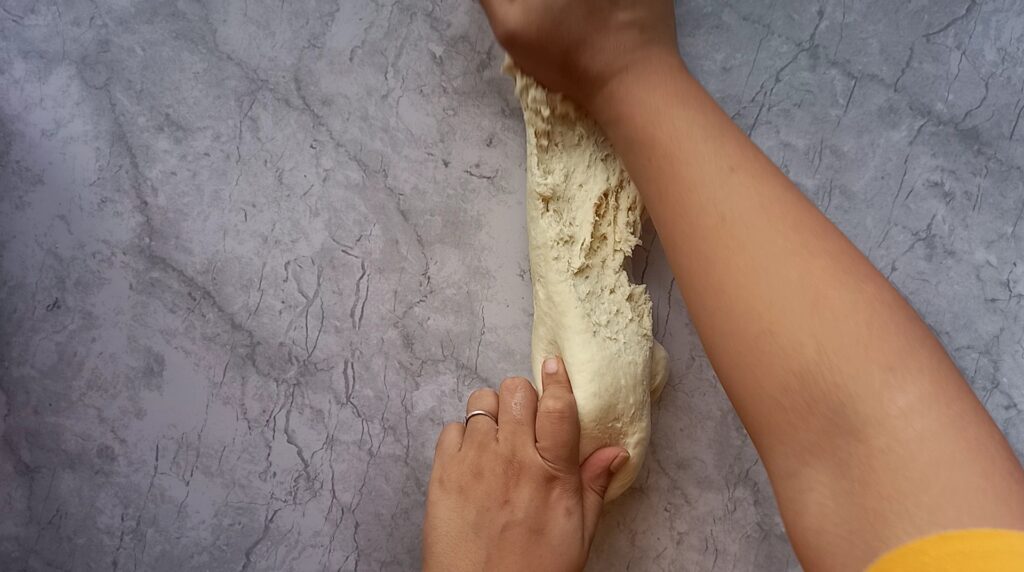 After that keep the dough in a bowl and grease it with some oil.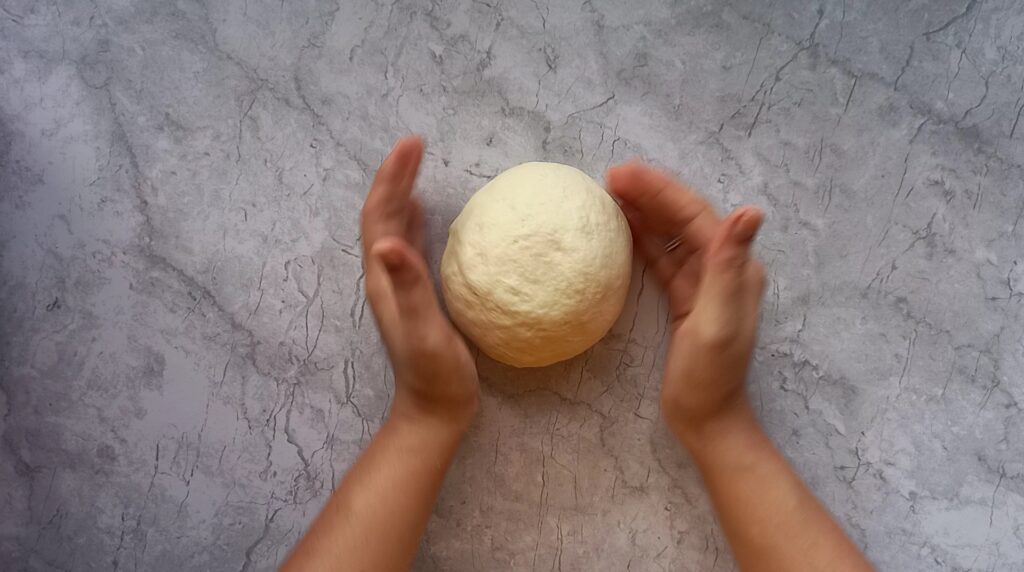 Cover the dough and leave it for an hour to proof.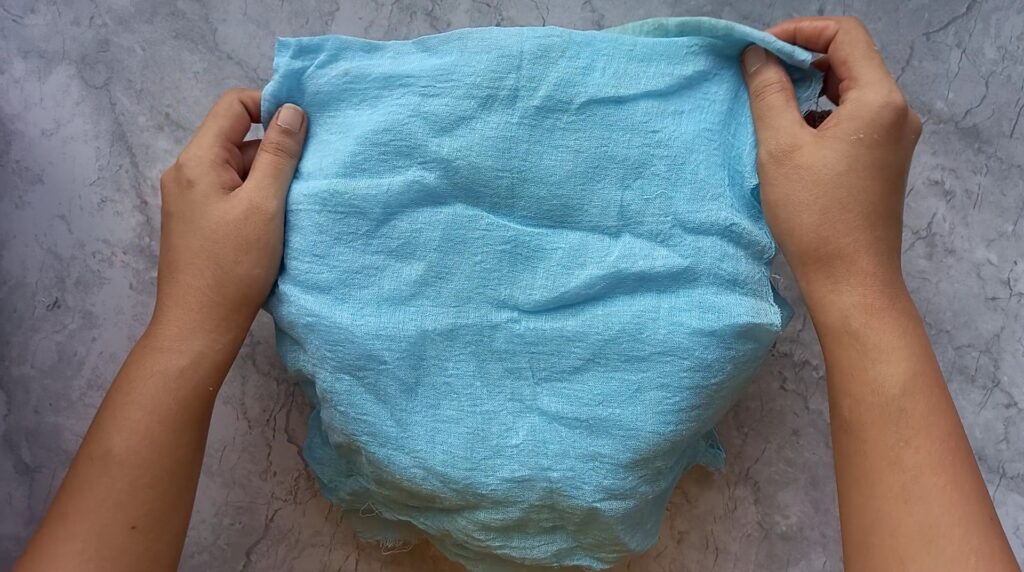 After 1 hour, again knead the dough for a minute.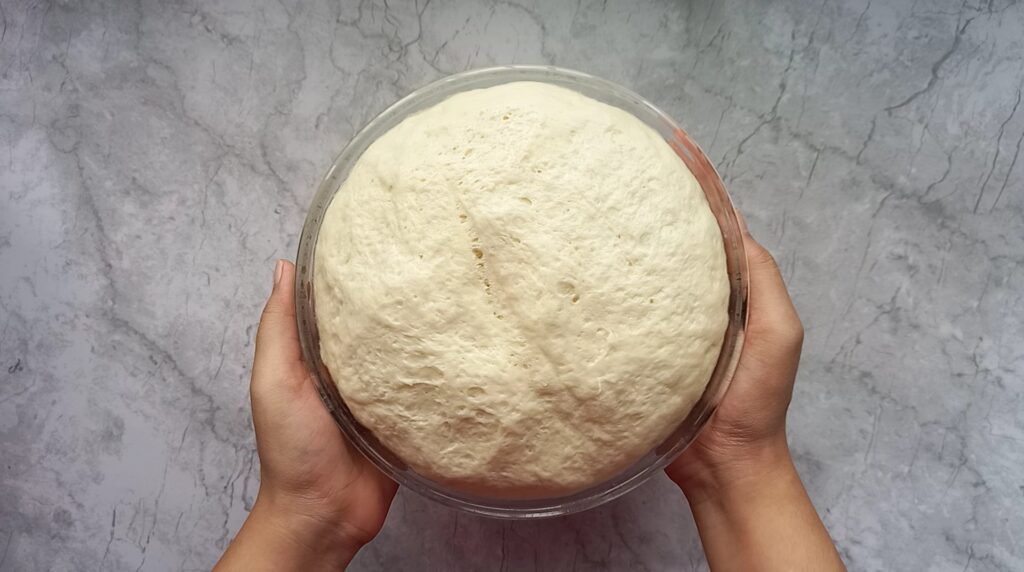 punch the dough and knead it again for 1 minute.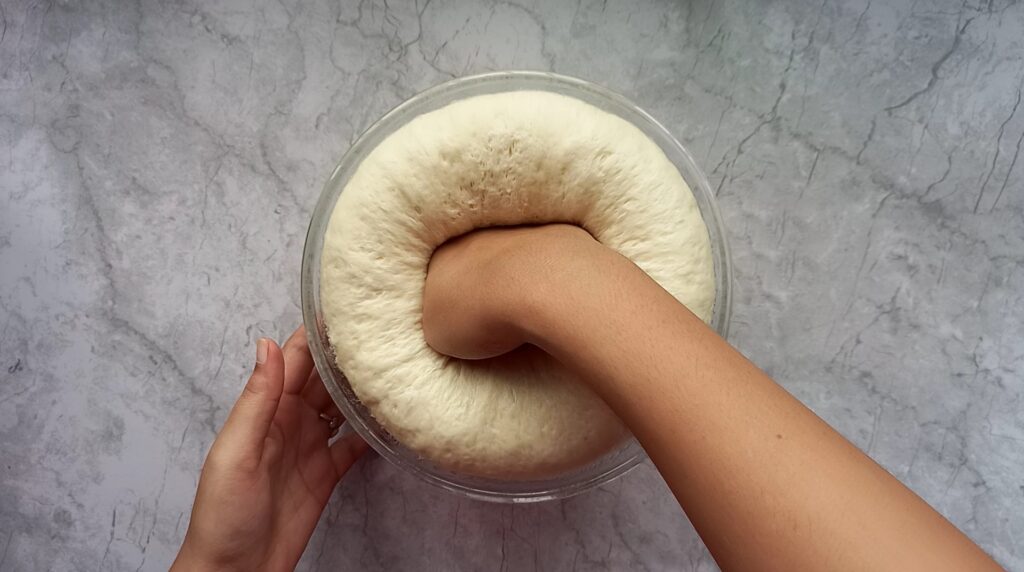 Now divide the dough into equal portions.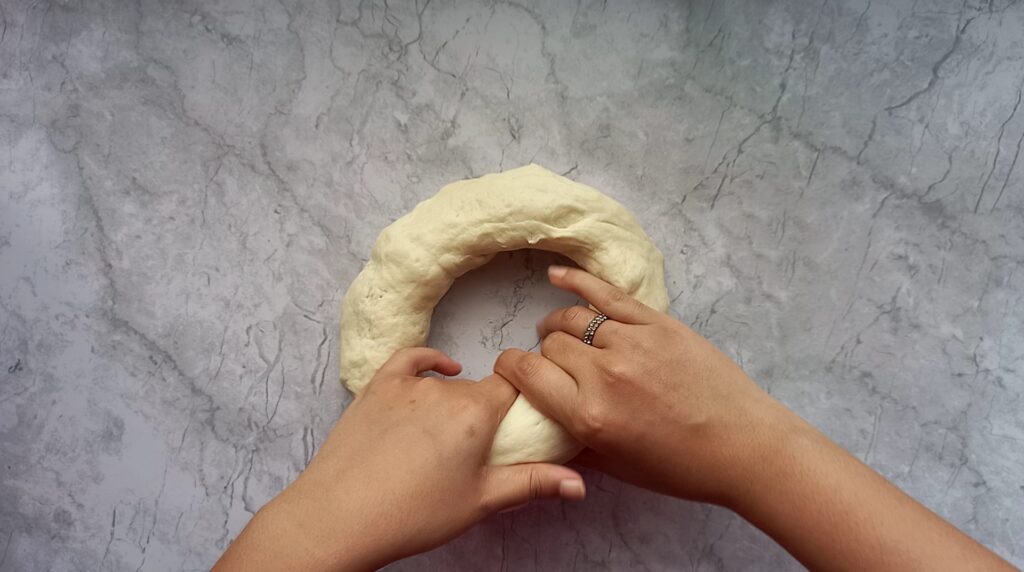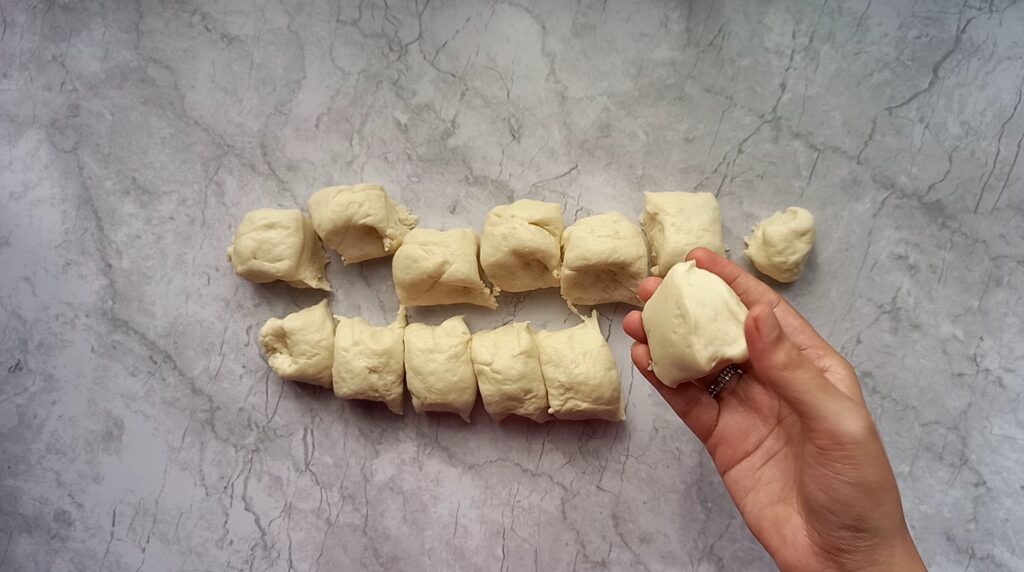 Now take a piece of dough. Make a smooth ball from the dough.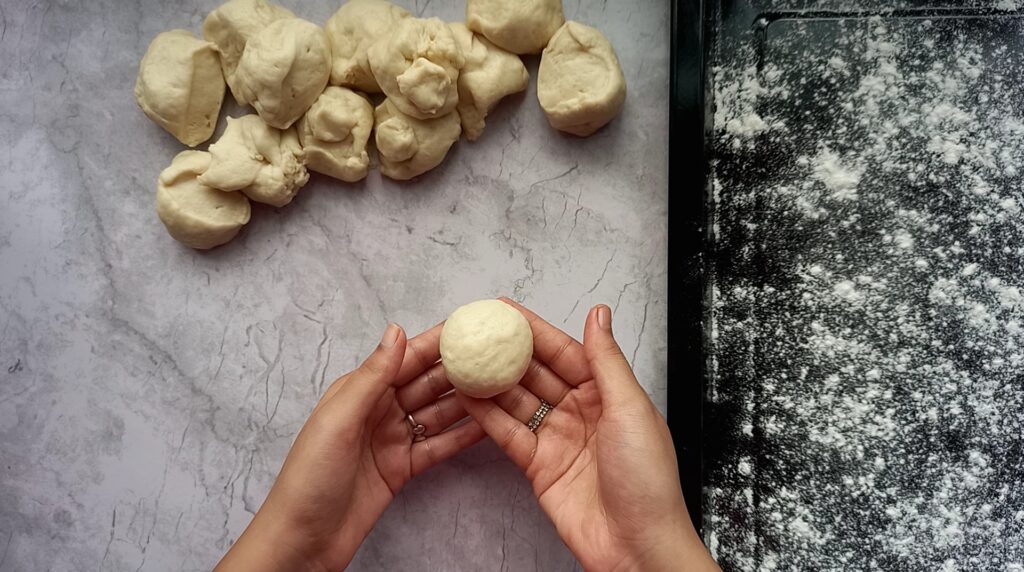 And with the help of your finger, make a small hole in between the dough. And that's it doughnut is ready. You can easily make these doughnuts without any donut cutter. Place these donuts in a tray dusted with flour.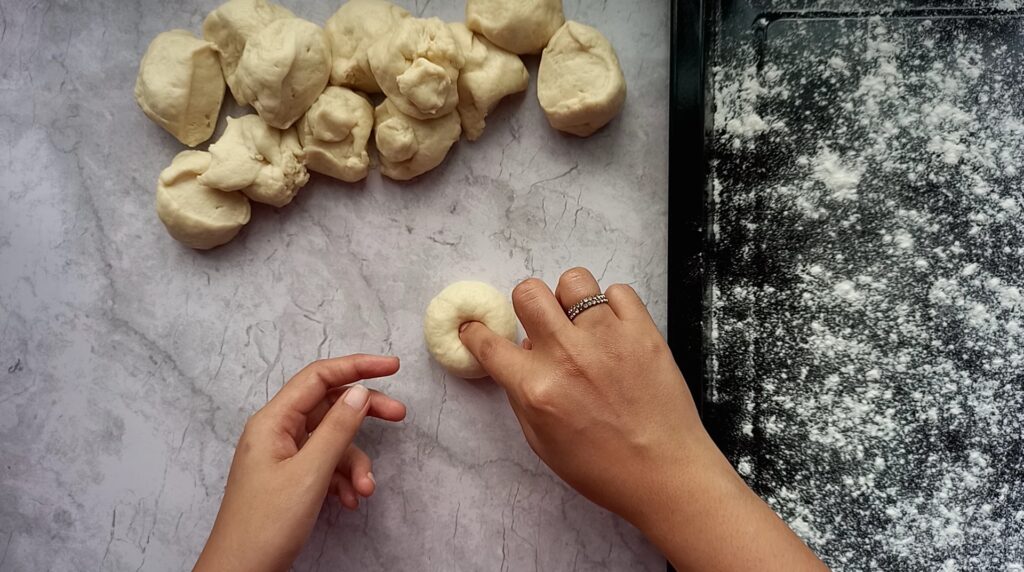 Make all of them like this. Dust it with some flour and cover them.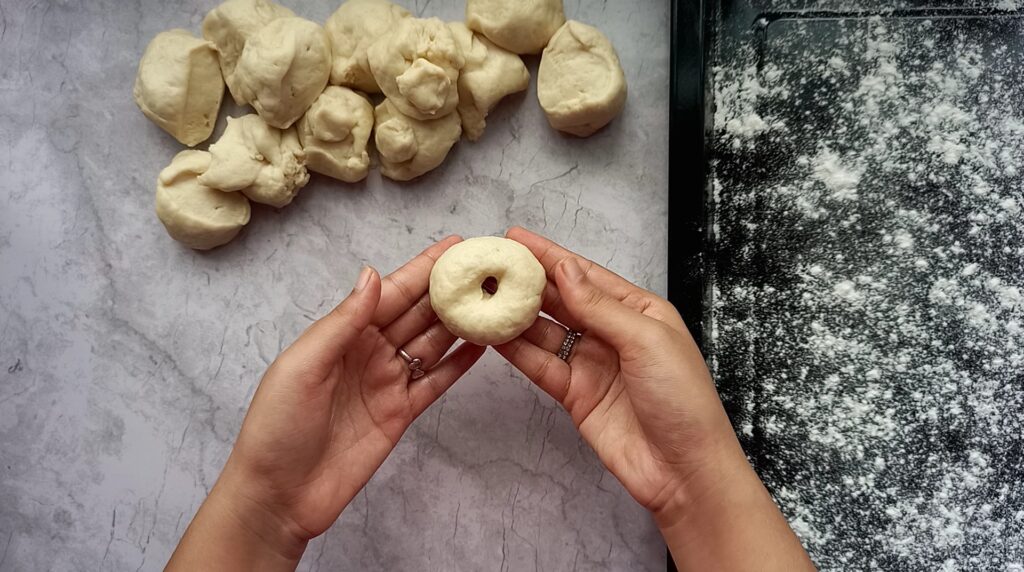 Leave them for 20 minutes.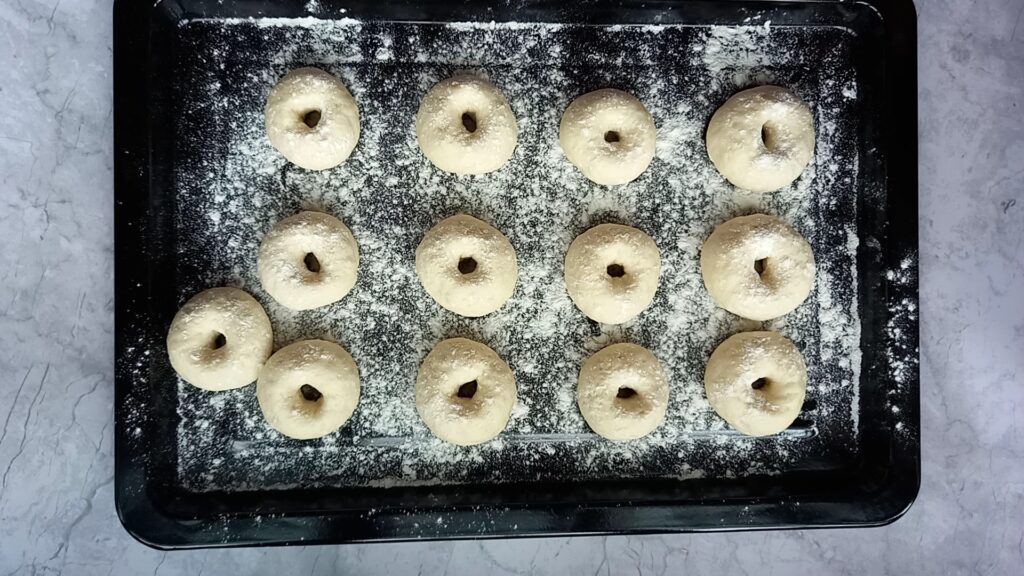 When it is doubled in size, donuts are ready to fry.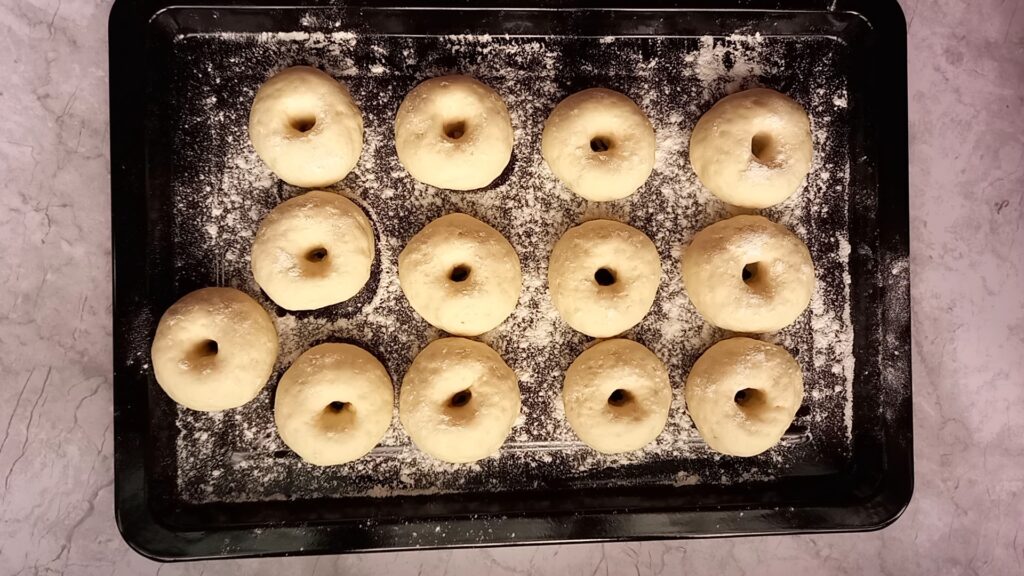 Take a pan or kadhai. Heat some oil for frying. Heat it for a minute on a high flame.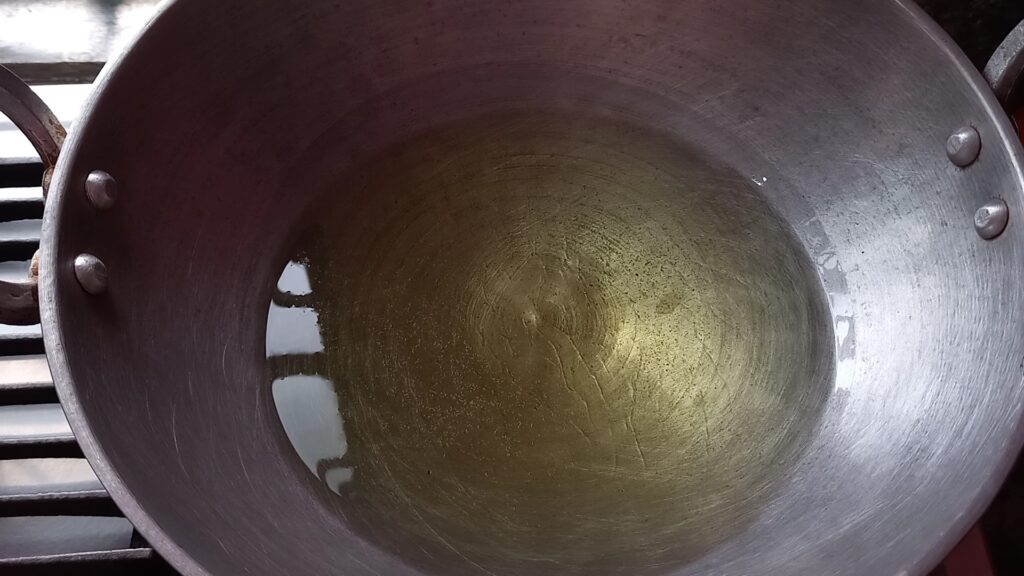 Then turn the flame on medium and add donuts.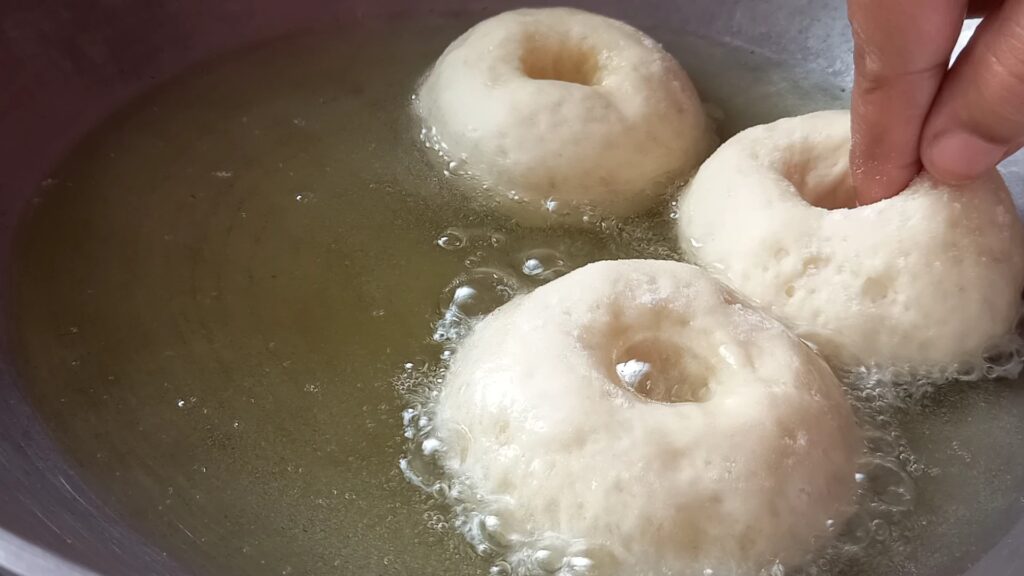 Fry them for 2 to 3 minutes from both sides.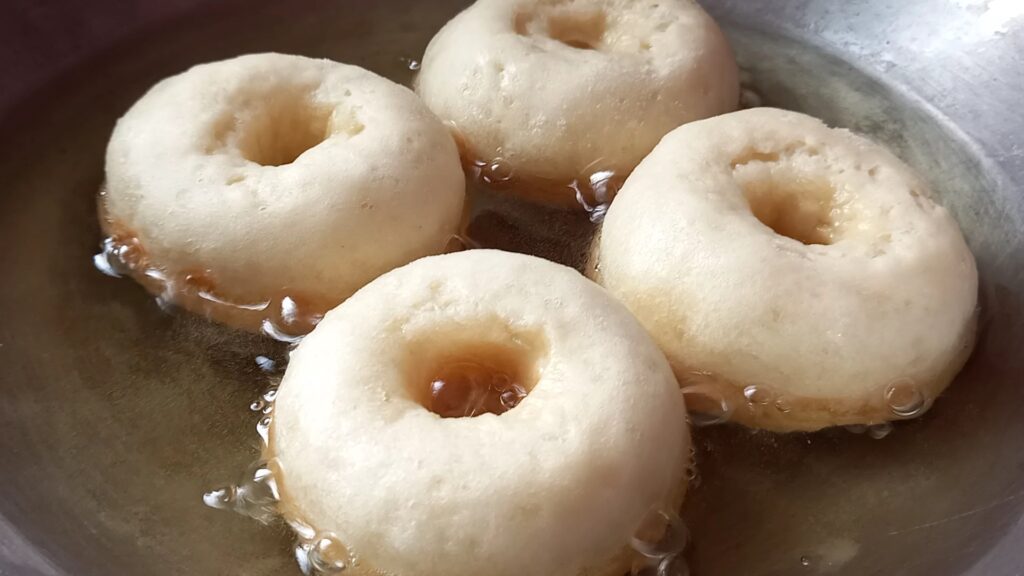 When it is golden from one side, flip them and fry them from another side. When it is golden in color.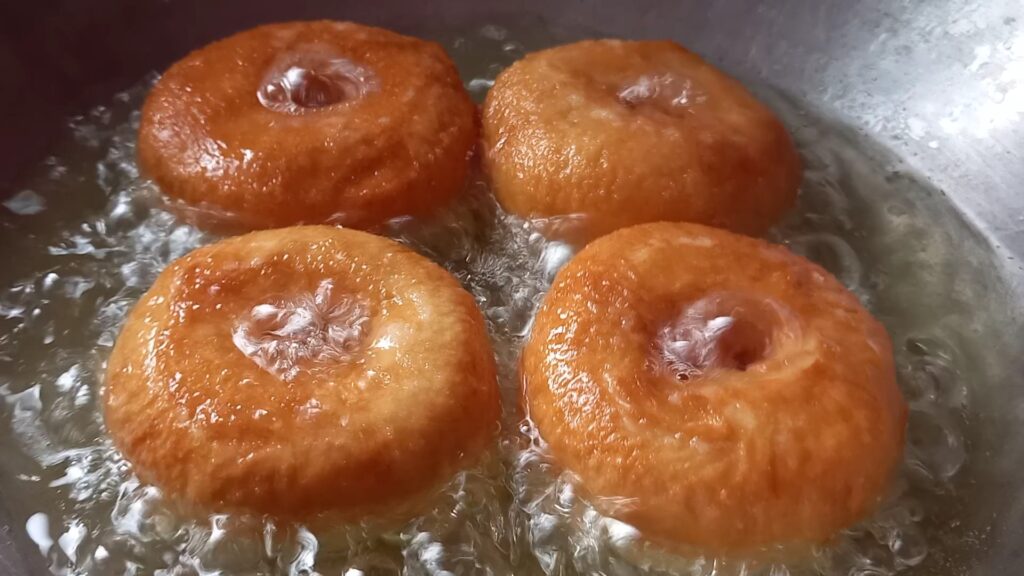 Remove it from oil. Fry all of them like this.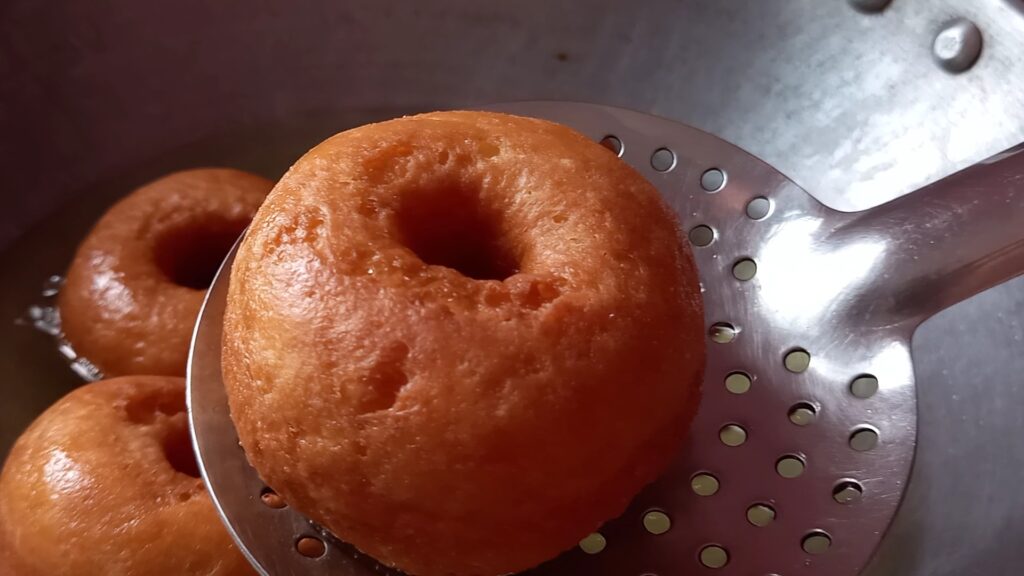 Here I use some melted chocolate for glazing. And the 2nd coating is sugar-coated donuts. For this take some powdered sugar.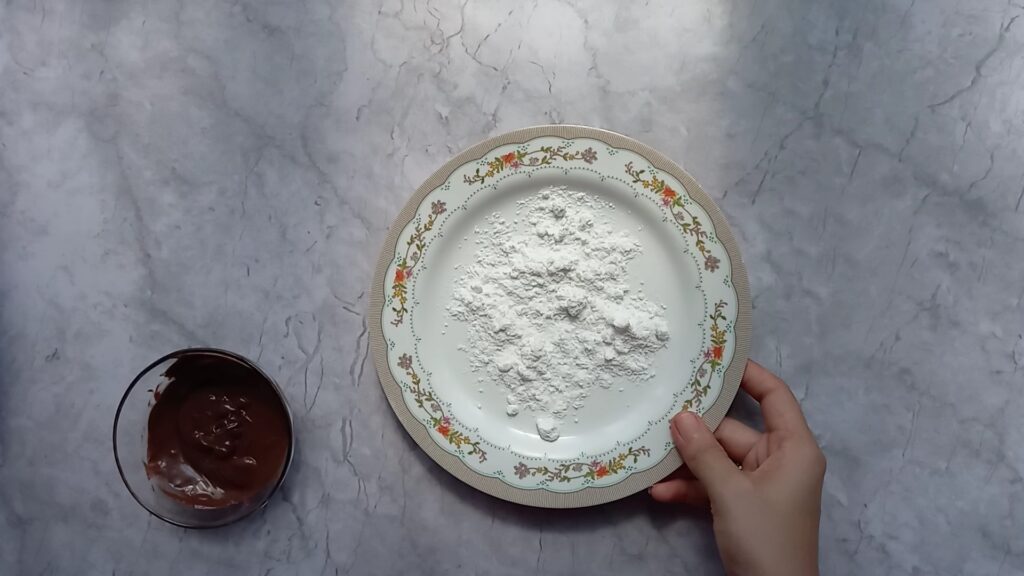 For 3rd glazing, take some powdered sugar. Add some pomegranate syrup. If you want to make syrup at home, take some pomegranate juice. Add 2 to 3 tbsp sugar and cook it for 2 to 3 minutes on high flame.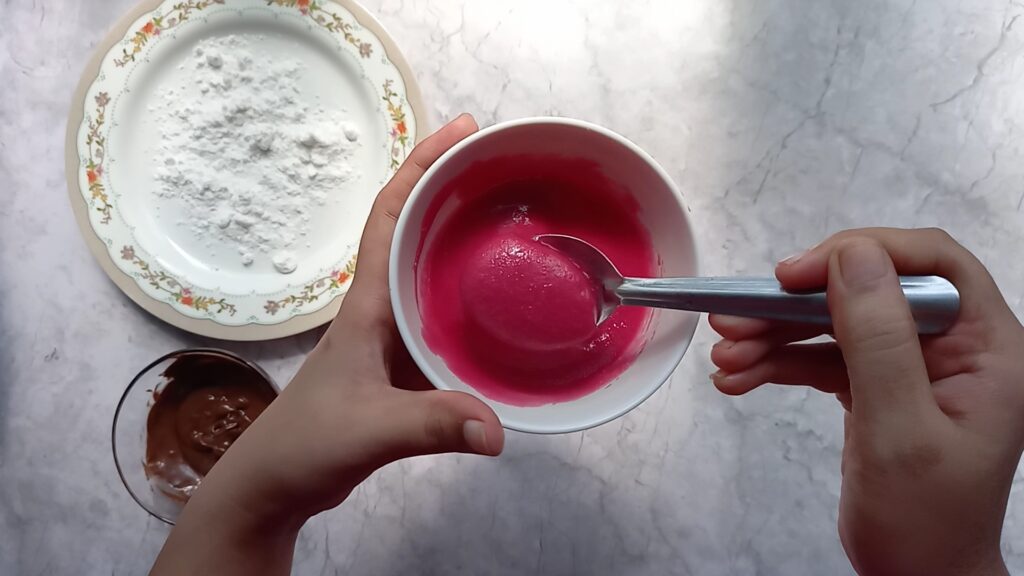 It is ready to use. Mix well. But do not make a thin glaze.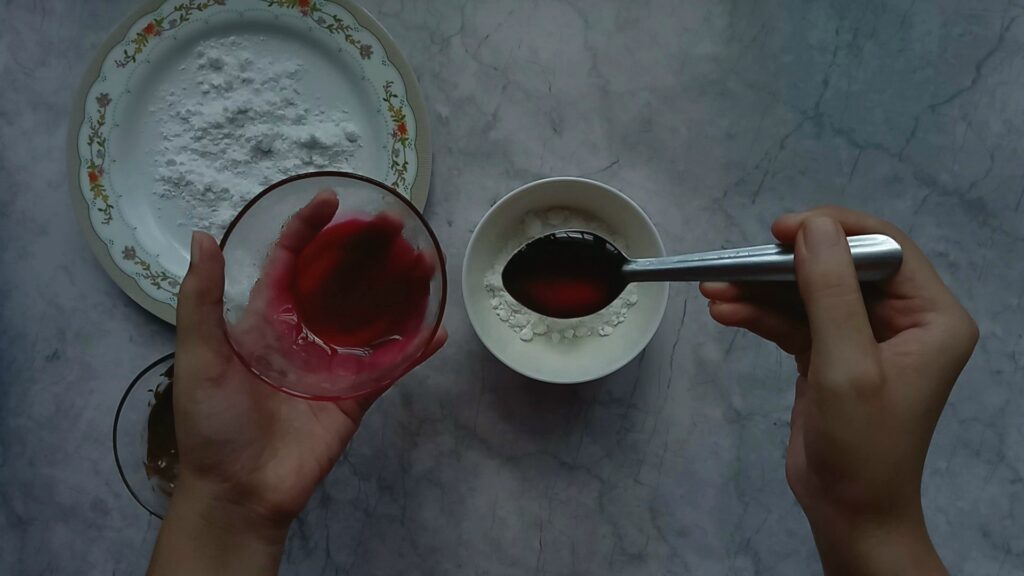 For the 4th glaze, take some powdered sugar. Add milk.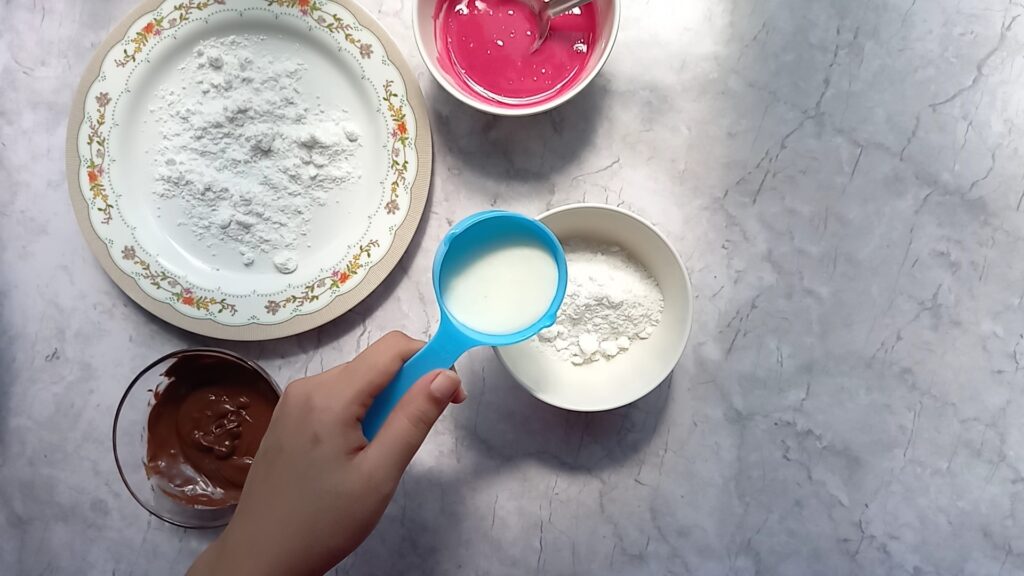 Mix well. This one is the classic sugar glaze for donuts.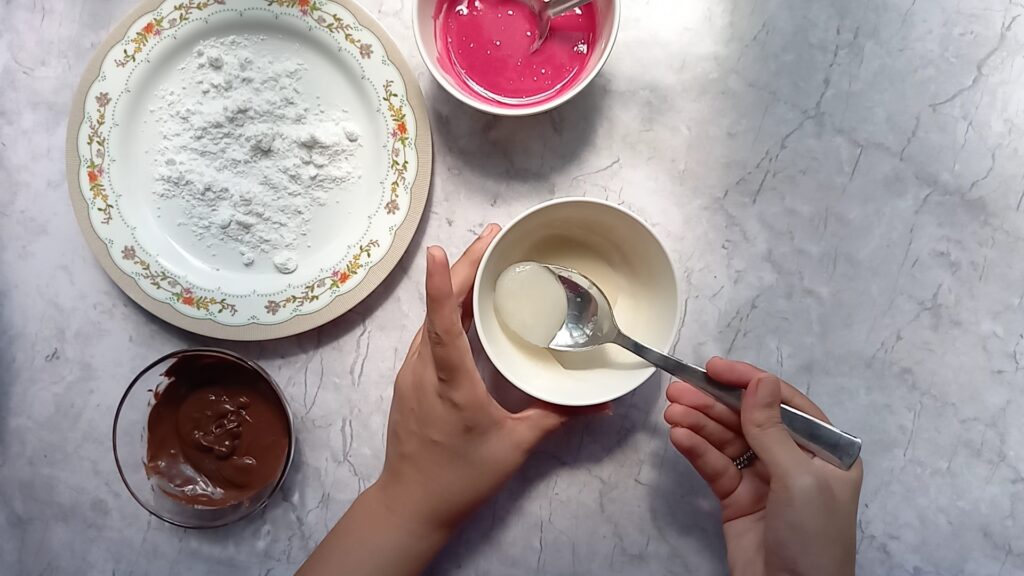 So these are the 4 delicious glazing for our donuts. Now one by one glaze the donuts.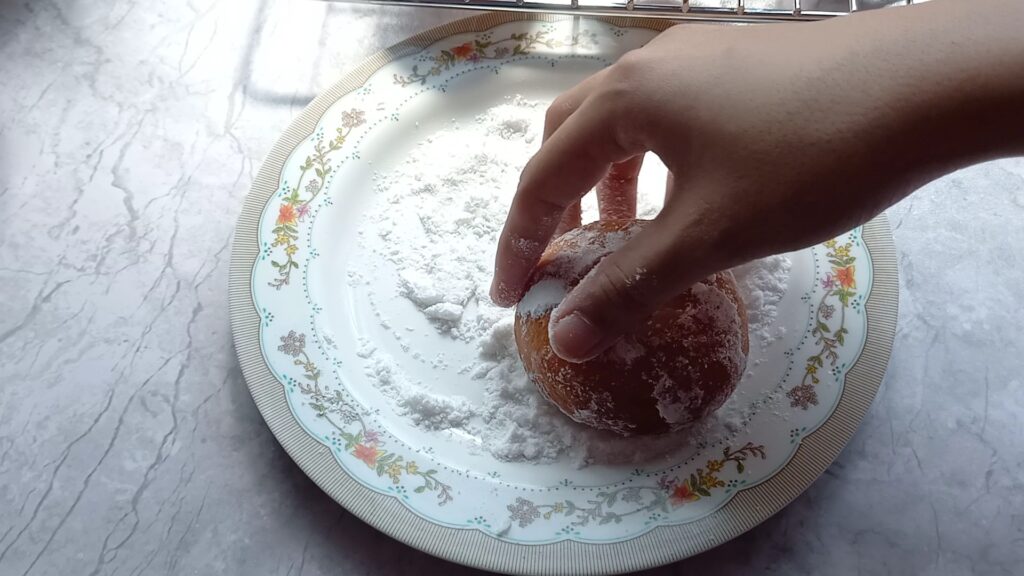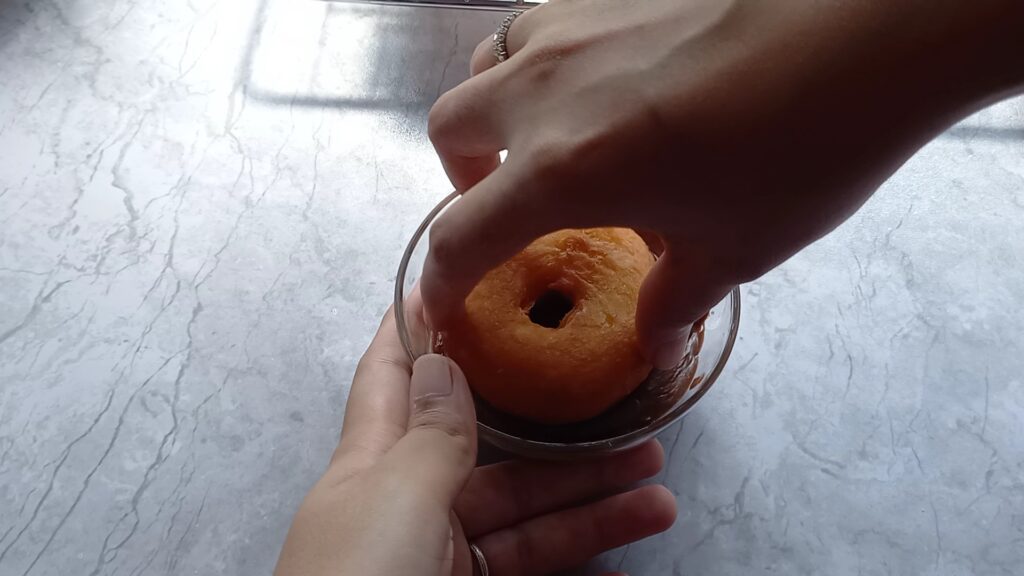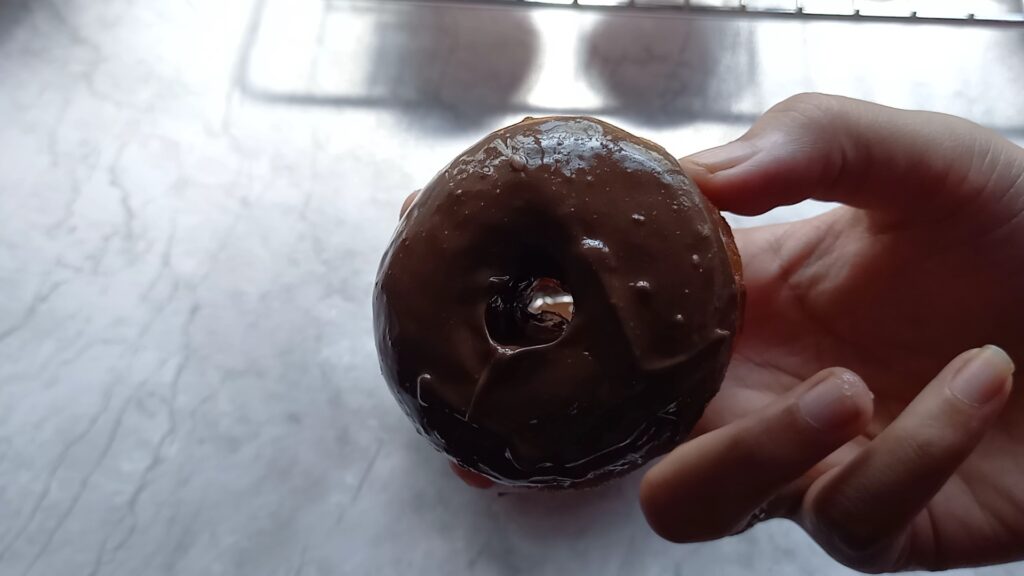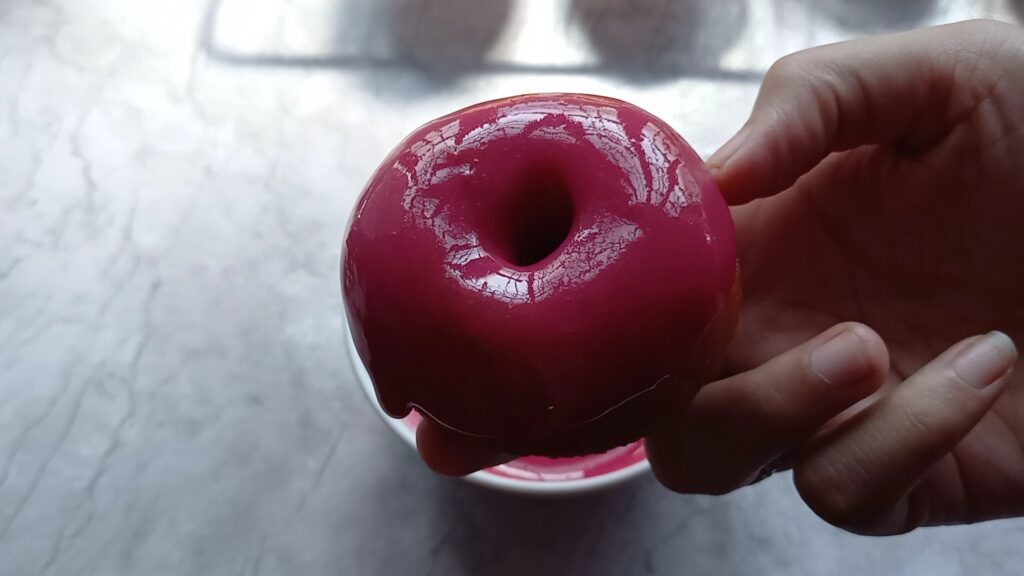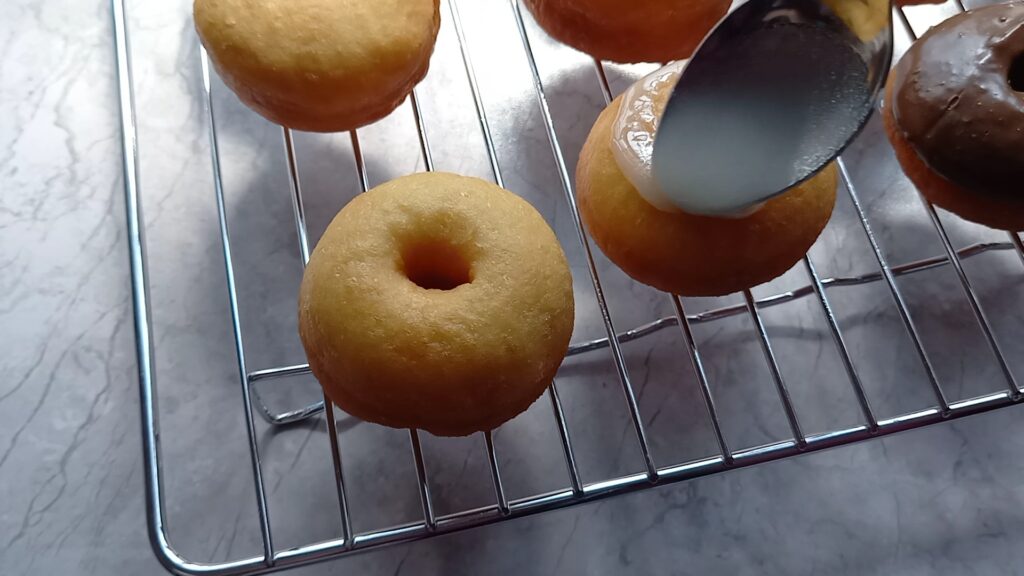 After that, you can store these donuts in the fridge for 6 to 7 days. But do not cover these donuts. Keep these donuts in a tray or plate.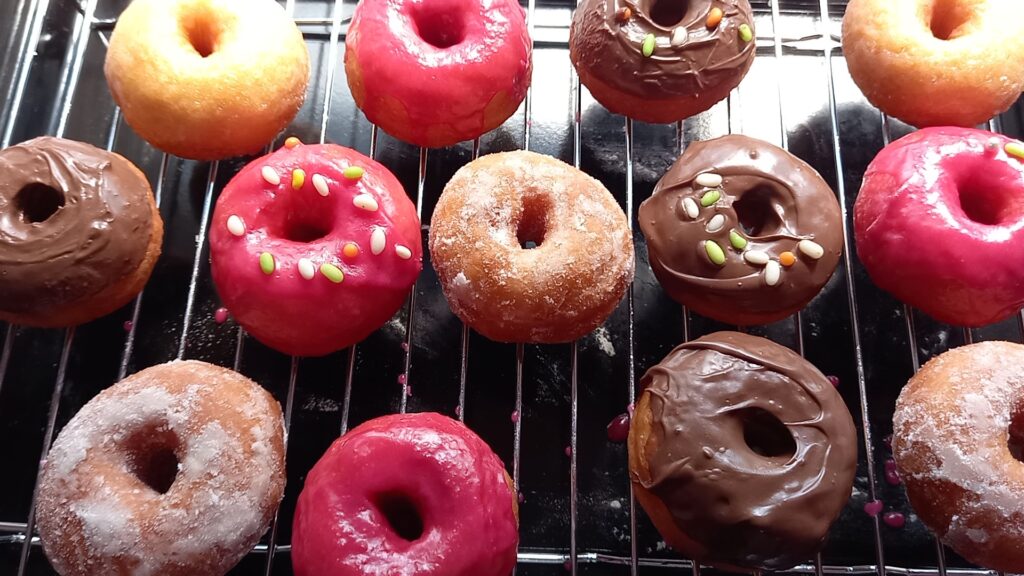 Glazed donuts are ready to grab. And look at the texture, it is soft and moist.