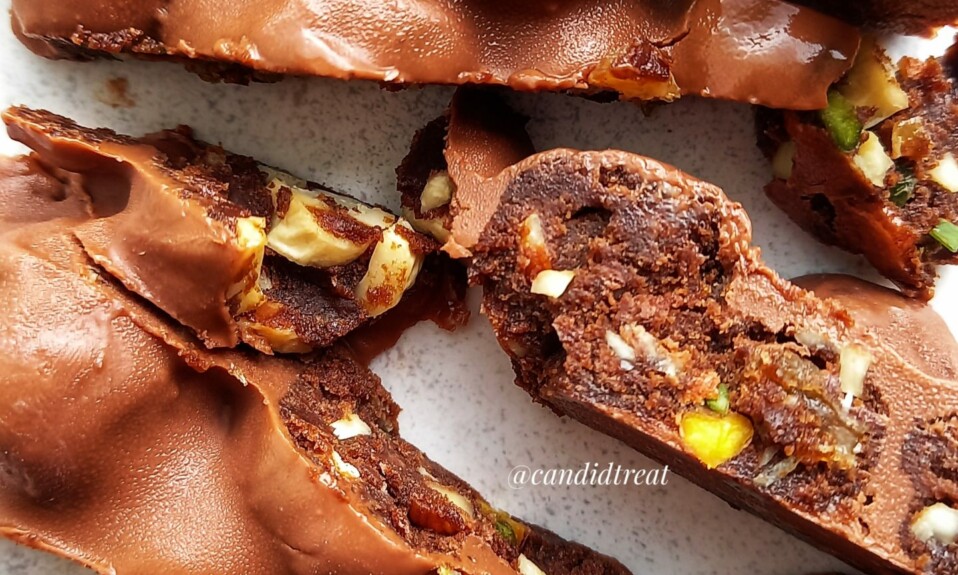 No-bake chocolate bubble cake | Easy chocolate dessert recipe | Hey, guys welcome back to candid treat. If you are reading this post, and love the recipes. Please do check my youtube channel too. And do not forget to hit the subscribe button. Because your support is the most important thing for me. So please give your support and love. Now let's talk about today's recipe. This no-bake chocolate bubble cake is very similar to dairy milk bubbly. This recipe is in trend, and it is very popular these days on youtube. So I also think that let's give a try to this bubble cake.
And trust me it tastes awesome. you need only 2 ingredients for this recipe. it is also a perfect treat for your kids. So we can say that it is a kid's special recipe. but this bubble cake is not only loved by your kids but also loved by everyone. You can make this for anyone. Or if you are a lover of chocolate, make this for yourself.
Video Recipe
No-Bake chocolate bubble cake
First talk about the name of this sweet treat. Its name is very similar to dairy milk bubbly. And if you eat the bubbly chocolate, you know why it is called bubble cake. It is named because of its texture. You can see some small or large bubbles on top of that. That's why it is called chocolate bubble cake. Or you can also say them chocolate bubbly. It tastes so decadent that you will make this again and again. And it is also fitting to your budget. You can also get the ingredients very easily. For this bubble cake, we need any chocolate-flavored cake. So you can buy them or bake them. It depends on your choice. Here I used store-bought chocolate cake, and I spend 20 rs. For this cake. Then we need some chocolate. You can use dark, milk chocolate. Let's start the making process…
Do check my other recipes from this blog…
Ingredients
Chocolate cake ( 10 Rs. 2 packets)
Chocolate (10 rs. 7 to 8 packets) or you can take any type of chocolate
2 tbsp butter/flavorless oil
Some chopped nuts(optional)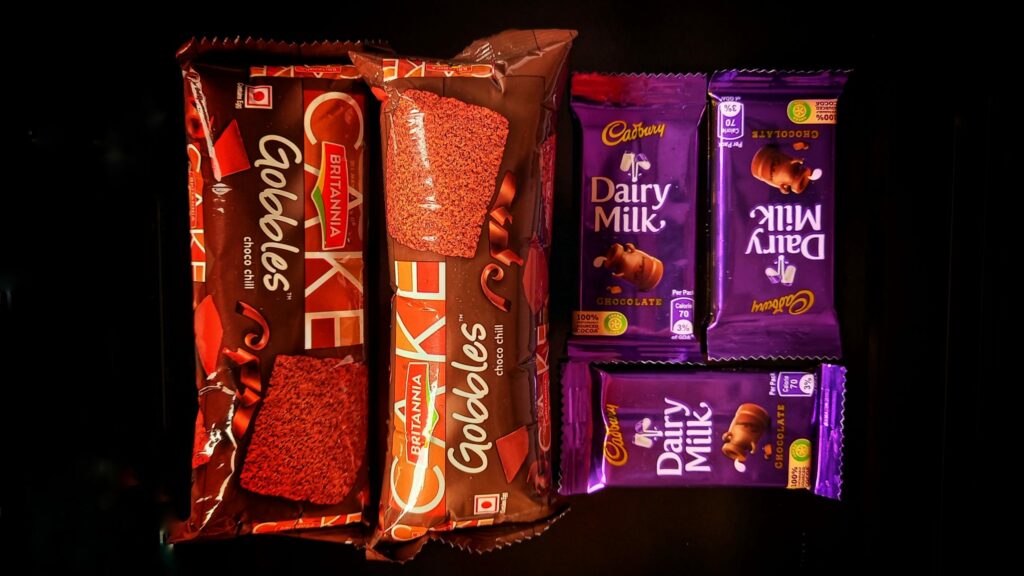 How to make chocolate bubble cake?
Take a grinder. Add 2 packets of Britannia gobble chocolate cake. You can use any brand of cake.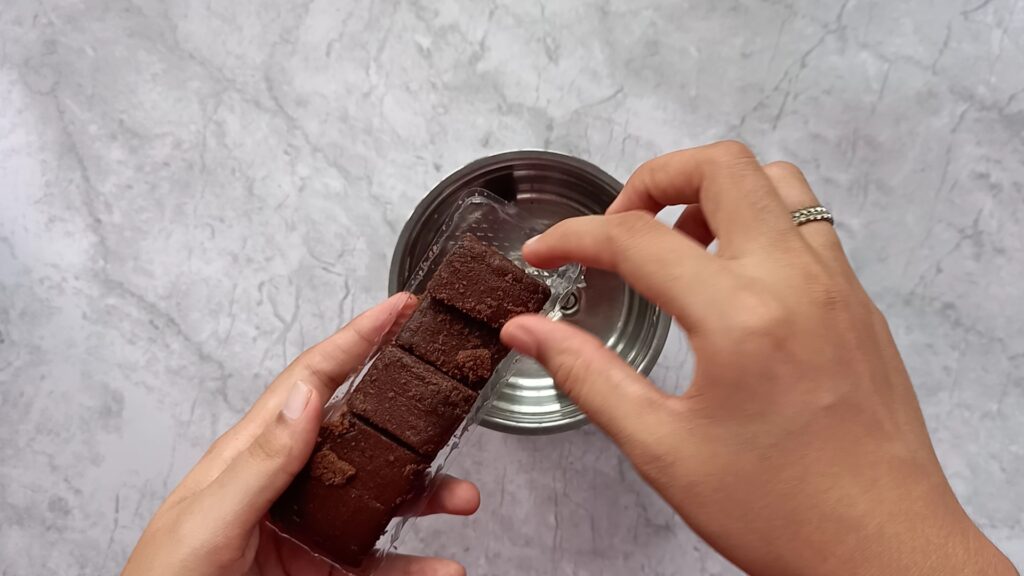 Grind it for 3 to 4 seconds.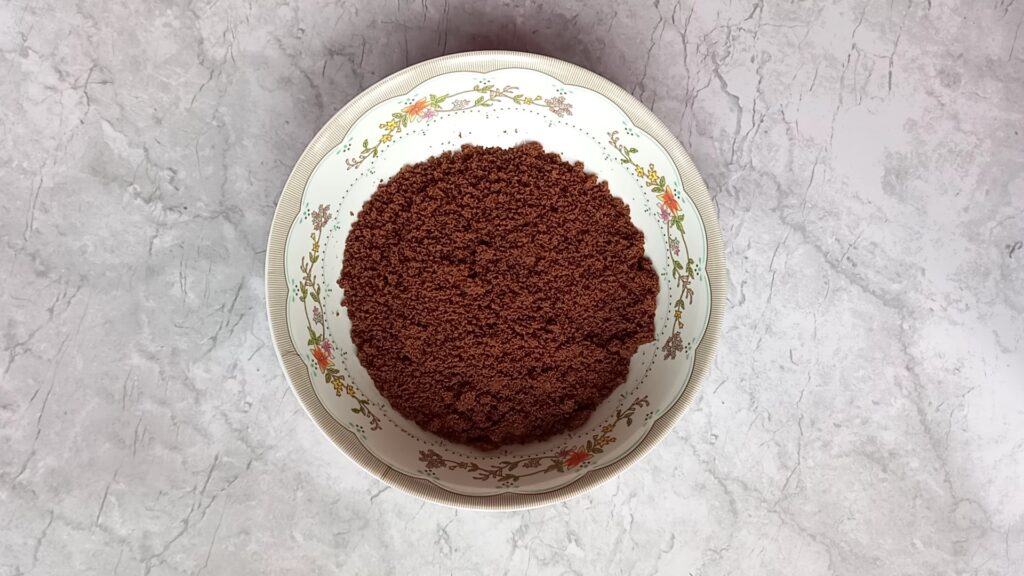 Then add some chopped nuts. It is an optional but good way to give nuts to your kids. Here I use almonds, cashews, raisins, pistachios. Mix well and keep this aside.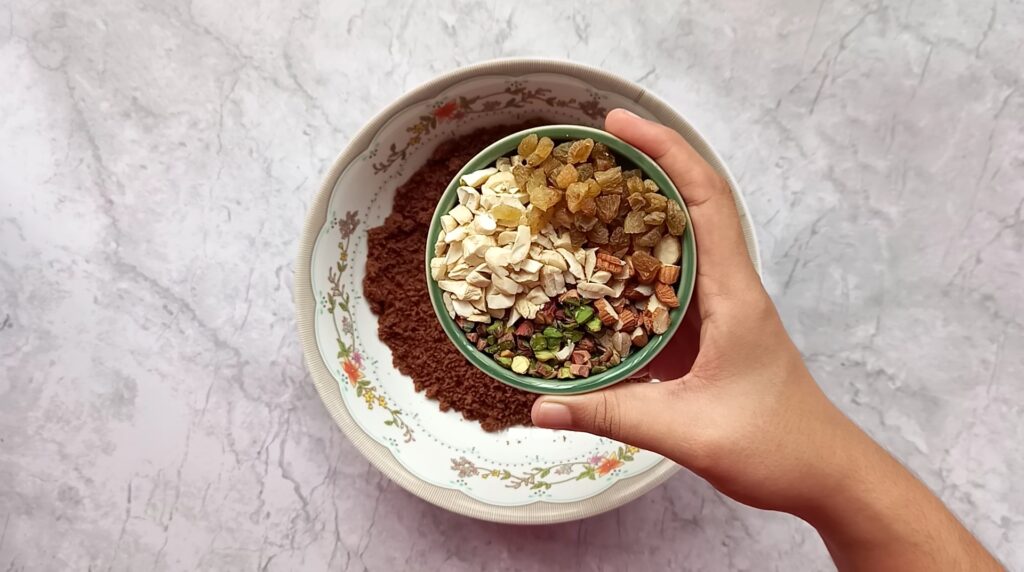 Now, take a bowl. Add some warm water to this (not boiling hot).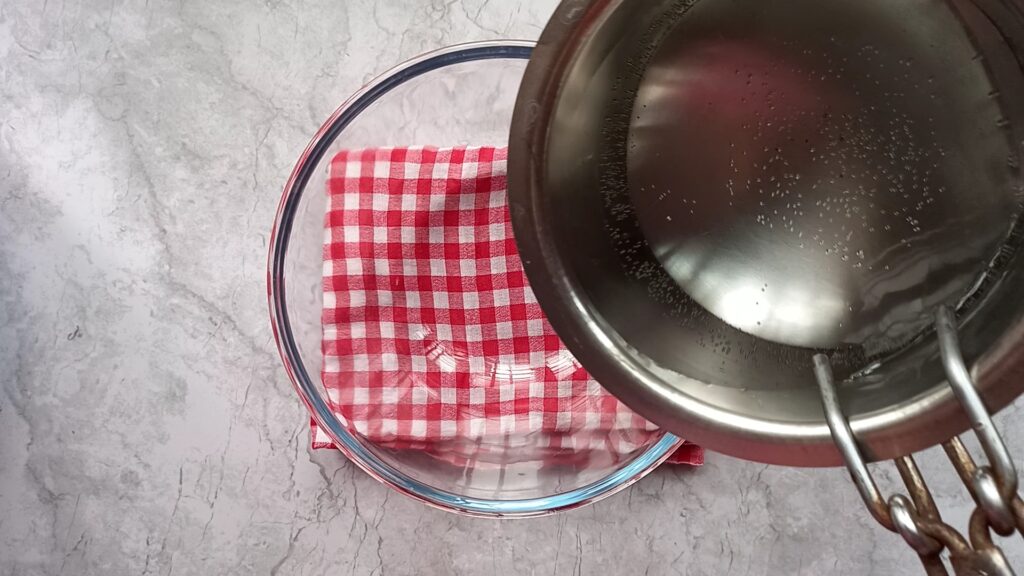 Then place the other bowl. In which we take some chopped chocolates. Here you can use dark or milk chocolate. I used Cadbury dairy milk for this recipe. add 1 to 2 tbsp butter or any flavorless oil.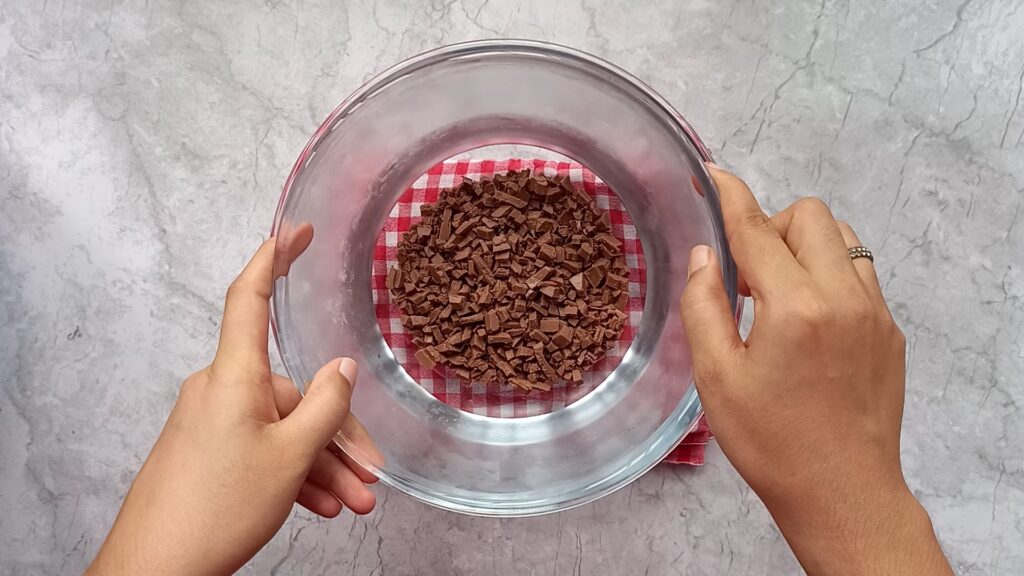 Mix the chocolate well. When it melts completely. Remove it from the water.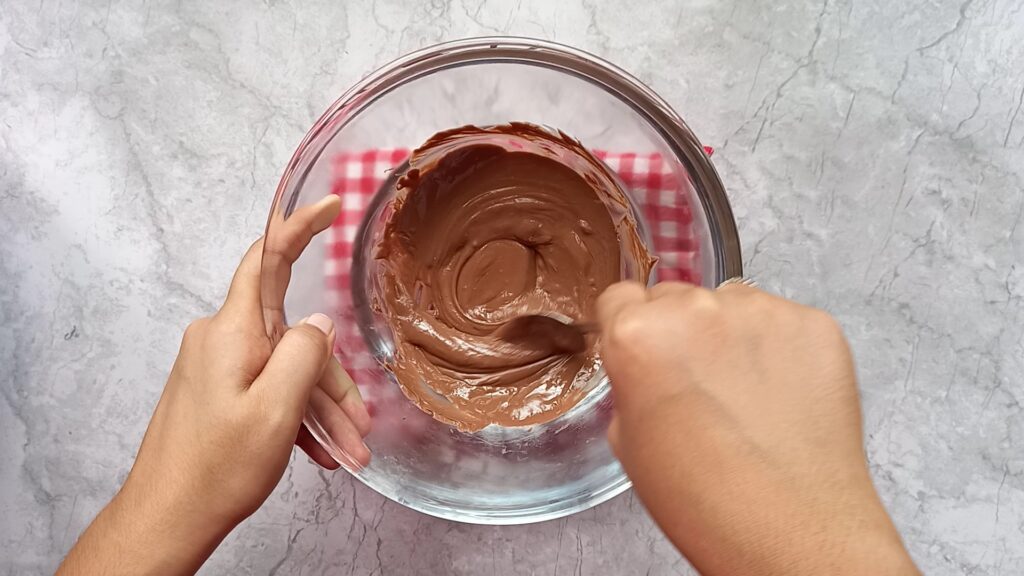 Chocolate has to be in pouring consistency.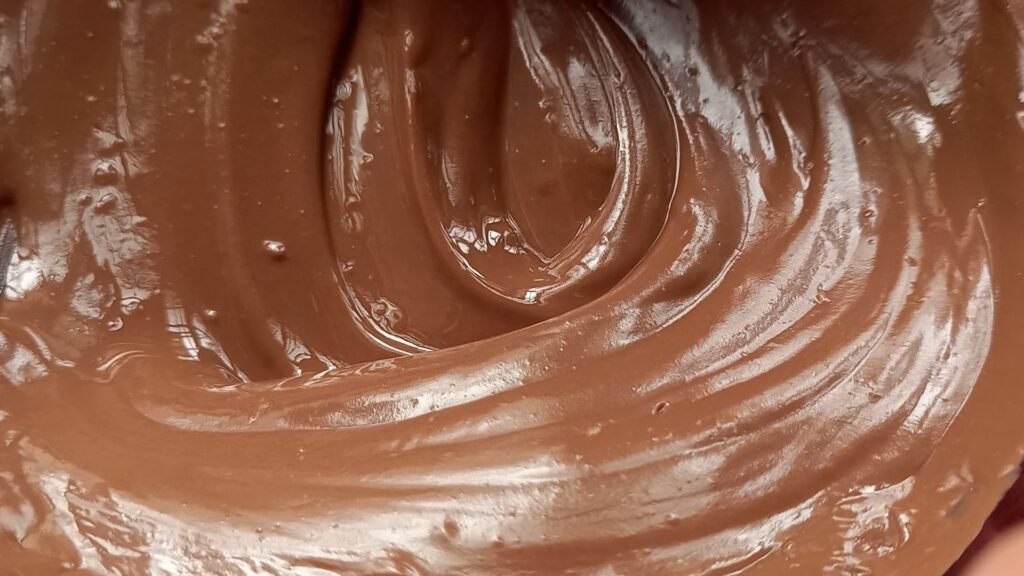 Now add 2 tbsp chocolate to the cake mix.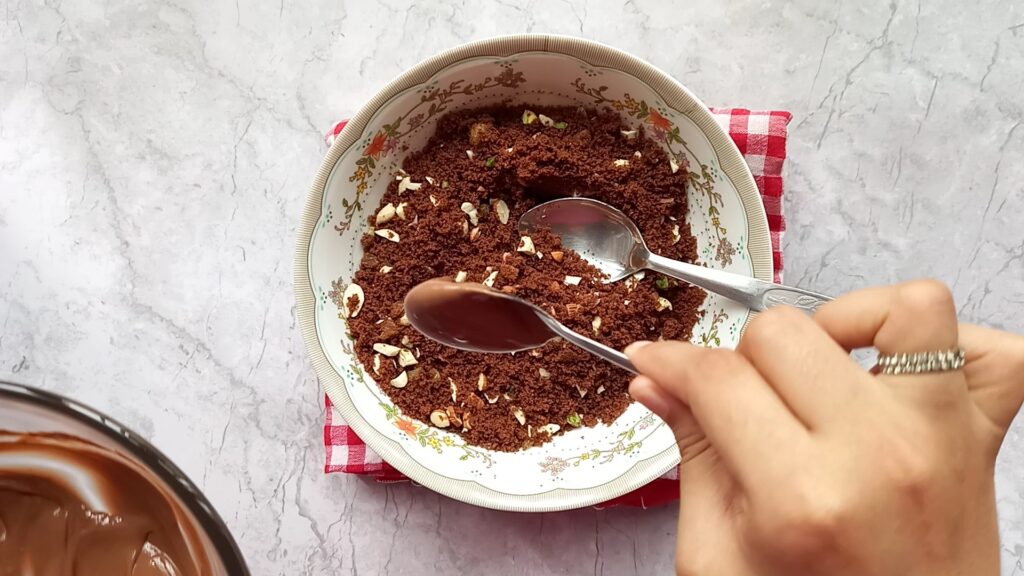 Mix them well. You can add more if needed.
Now take a small portion of cake mix and roll it out into small or medium-sized circles.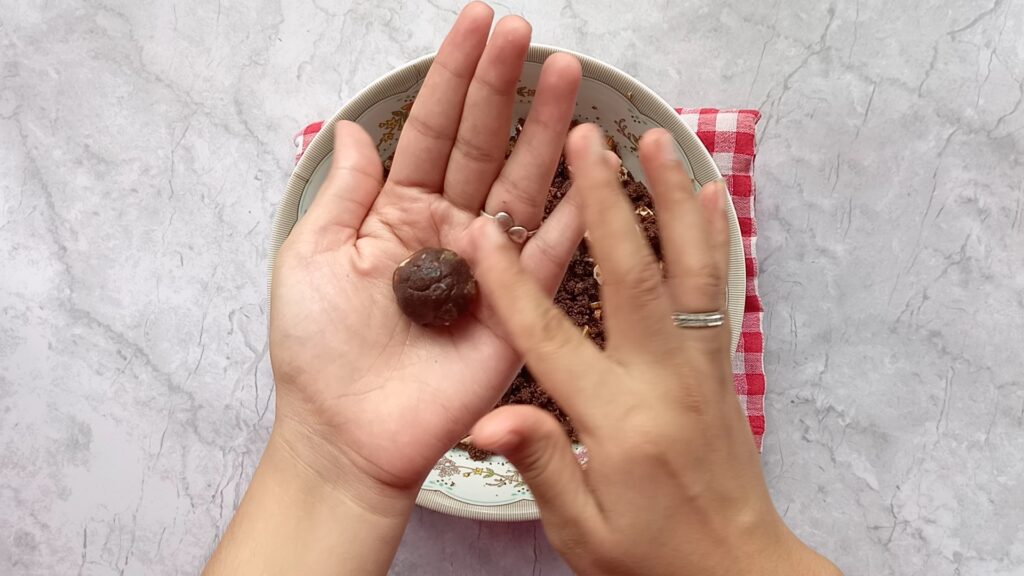 Make all of them like this. Make some balls small or some balls medium.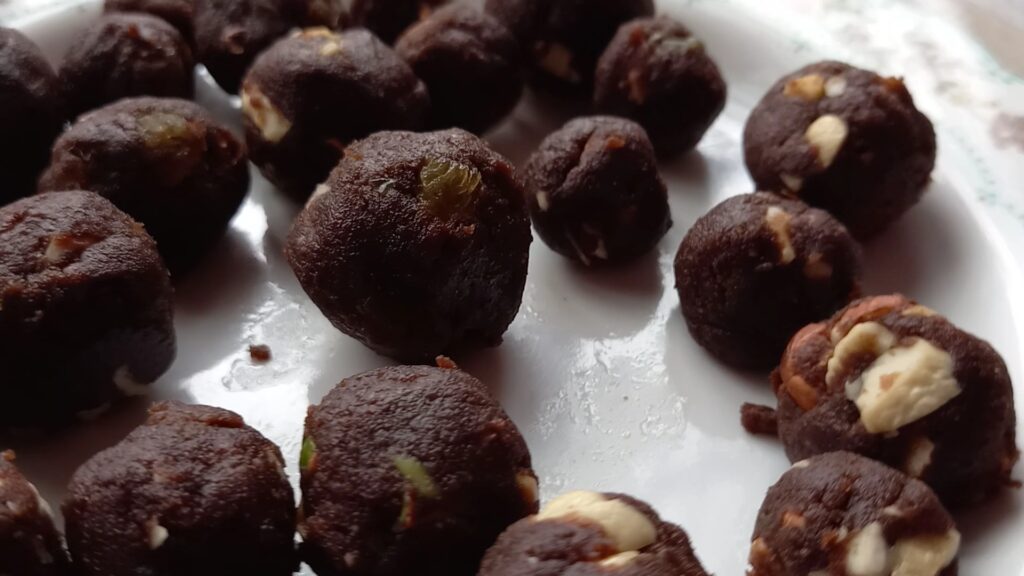 now take any tray and line it with butter paper or any plastic wrap.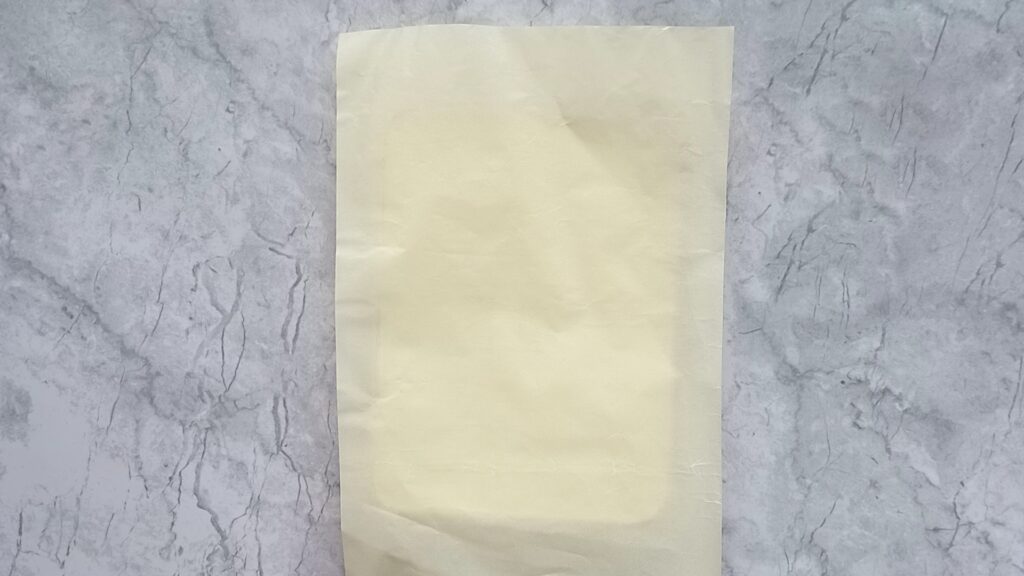 Take 3 to 4 tbsp melted chocolate. Spread it in a rectangle shape.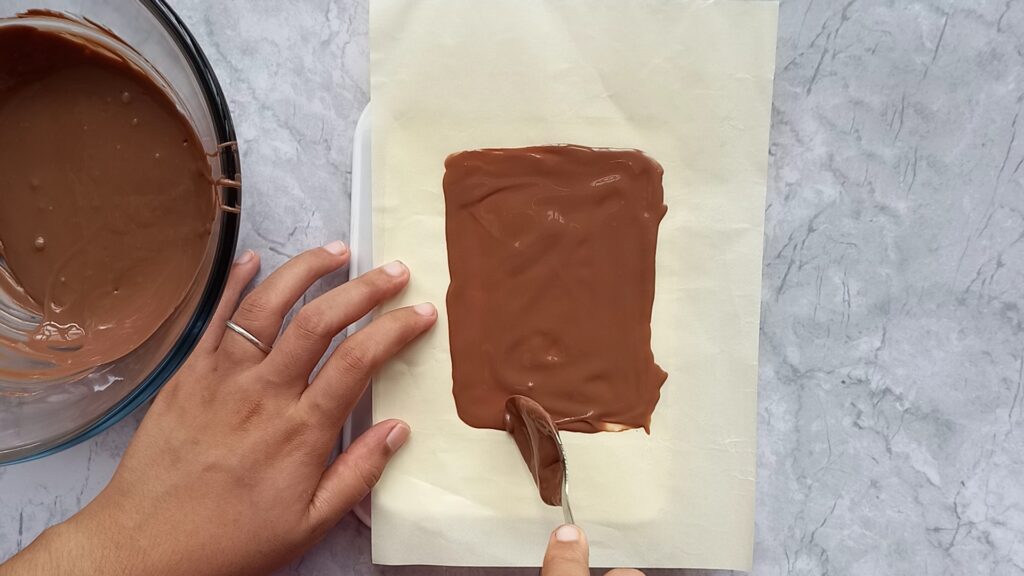 Place the cake balls on it.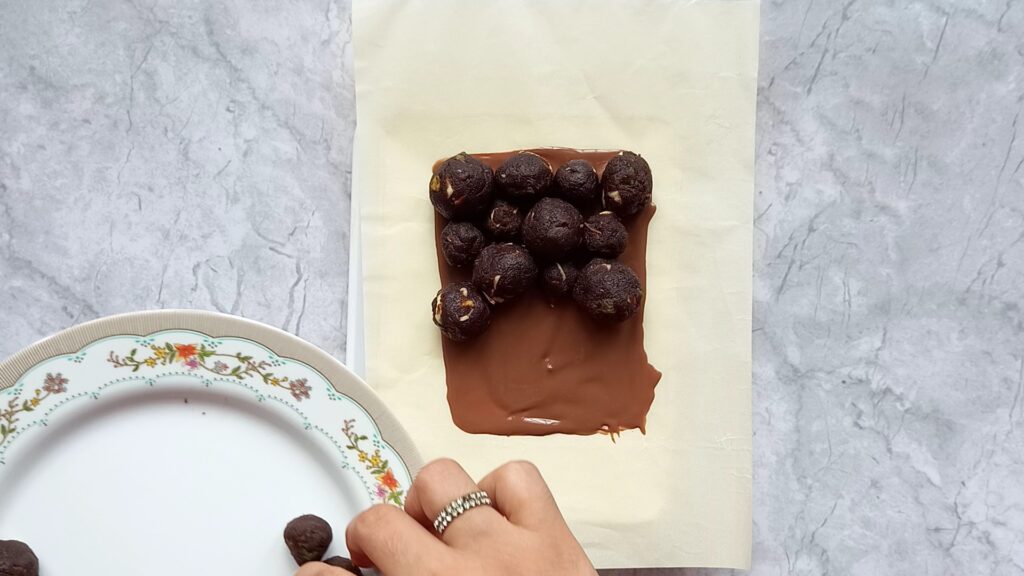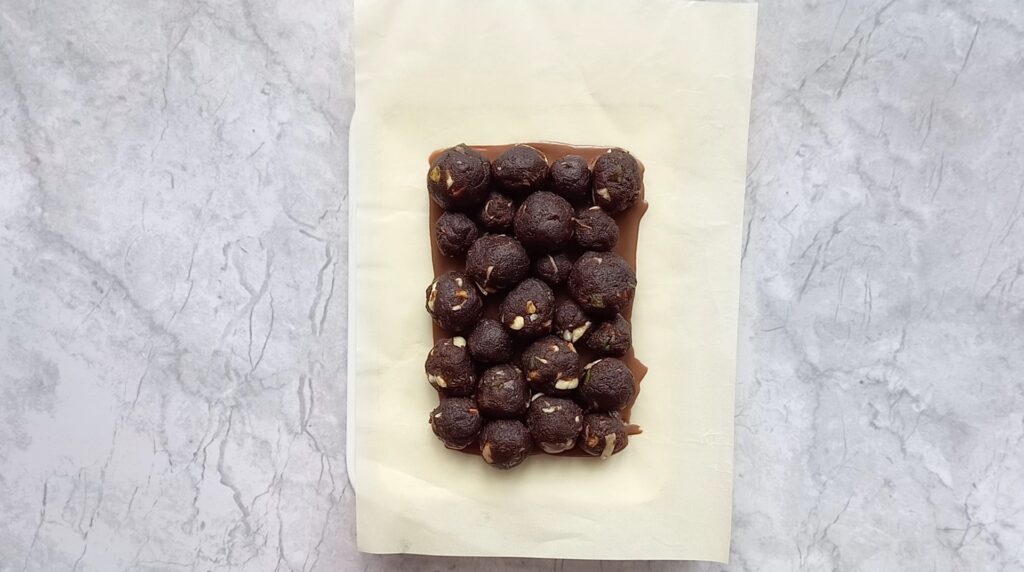 Then pour the melted chocolate over it and spread it evenly to cover the gaps.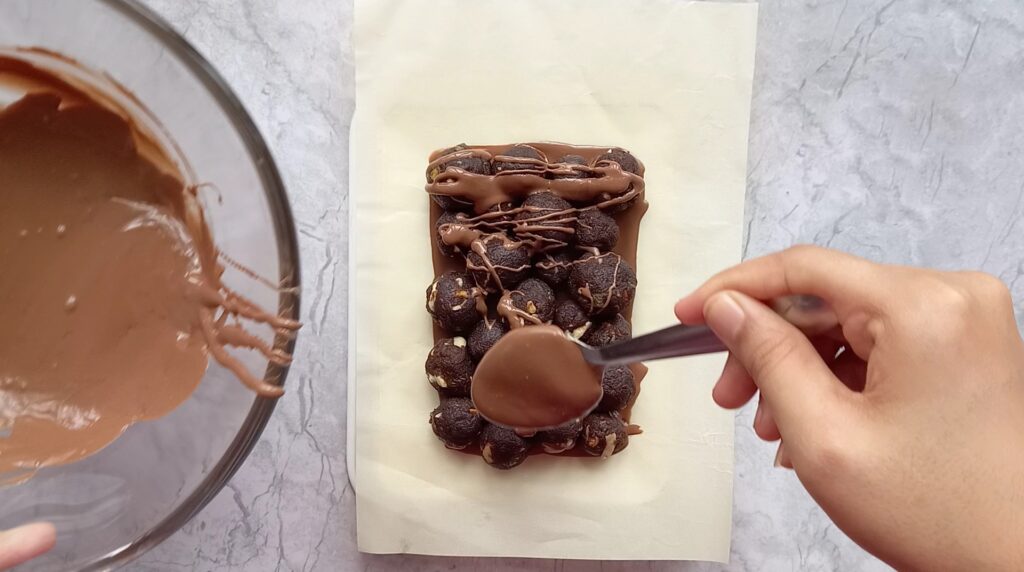 Now keep it in the fridge for at least 20 to 30 minutes or until it is set.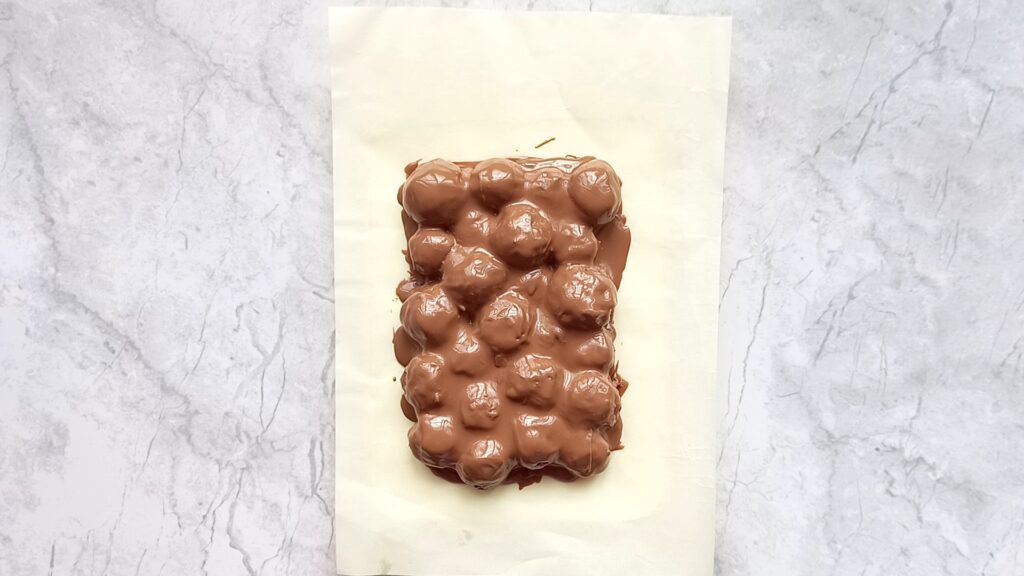 After that remove it from the butter paper.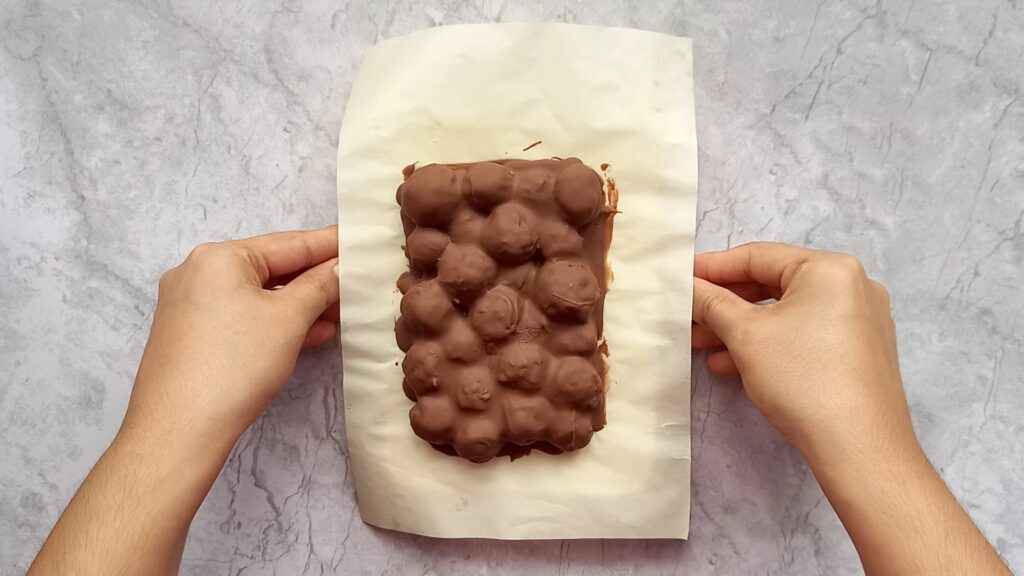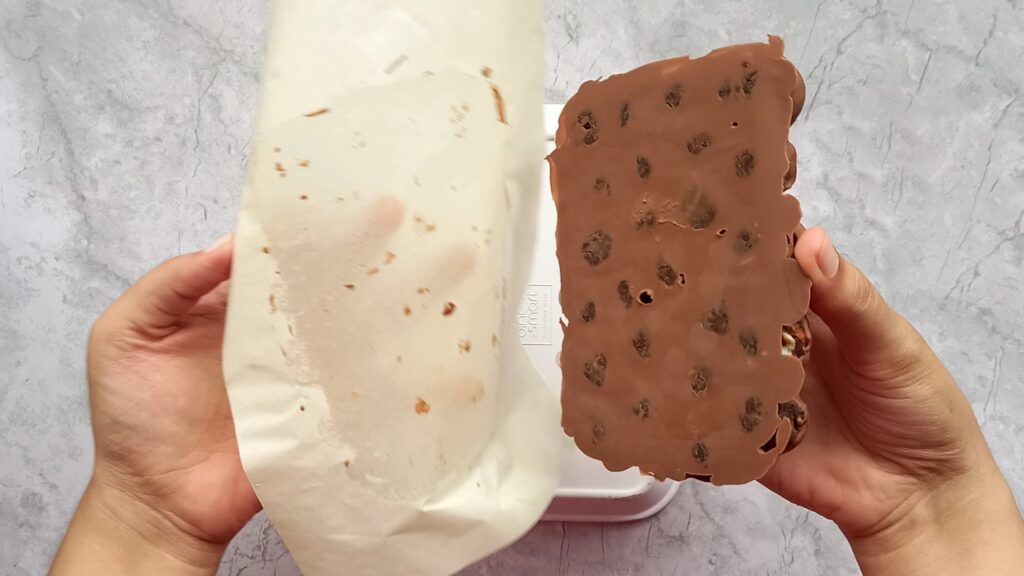 And that's it. It is ready to grab. Your instant chocolate dessert is ready. Cut them into pieces and store them in the fridge. You can store this for 5 to 7 days in the fridge. So make a large batch of it and enjoy. Hope you like this recipe!!!