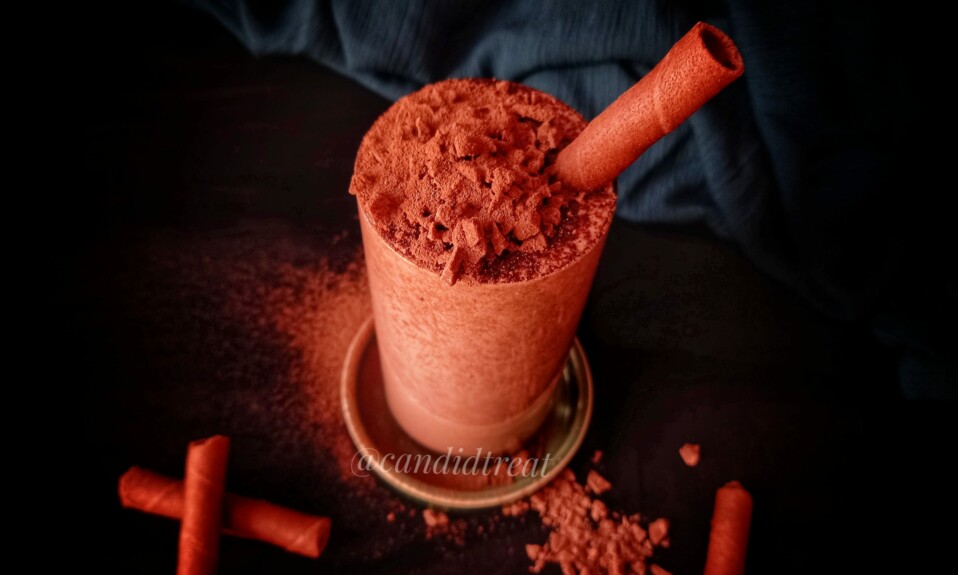 Chocolate banana smoothie- Smoothie is the easiest and healthiest recipe ever, that you can create in minutes. And these smoothies are also eaten as breakfast or a drink. If you want to make your breakfast full of protein and fiber Then make this delicious smoothie. It is so tasty that your kids also gonna love this. Or you are looking for something tasty version of a diet recipe, then you are in the right place. With this smoothie recipe, you can maintain your weight loss plan. Just you need to remove the sugar from the recipe and add honey in place of that. Or, you can ignore both of them and go with the natural sweetness of fruits.
You can mix match the flavors with this recipe. So, why it is so healthy, because we use bananas that are a good source of energy, and smoothies are full of fruits, milk, yogurt, berries, and even protein powder. So you can also make this your own protein shake with your favorite flavors.
What is smoothie?
Smoothie is a thick and creamy drink that is made with frozen/fresh bananas. It also contains milk, yogurt, sugar, honey, different flavors. Basically, it is a full pack of protein and fiber which boosts your energy for a day. The texture of this smoothie is silky and thick.
In this post, I share the recipe for a chocolate banana smoothie. For this you need, 1 or 2 bananas. If you want your smoothie extra thick and creamy then use frozen bananas. But you can also use fresh bananas. After that, add sugar, cocoa powder, melted chocolate, 2 to 3 ice cubes, some chilled milk. Blend it until it is smooth and thick. It takes 1 to 2 minutes. Then pour it in a glass and top it with some bananas or chocolate. Your chocolate banana smoothie is ready.
How to freeze banana for smoothie?
A frozen banana is best for making extra thick and silky smoothies. For making frozen bananas you need to peel the bananas. Cut them into slices and place it in any zip lock bag and remove the extra air from the bag. Then freeze it for overnight. and your frozen bananas are ready. You can store it for 1 to 2 weeks in freezer.
Some other recipe…
Ingredients
1 to 2 fresh bananas/frozen bananas
1 tbsp sugar/honey
1 tbsp cocoa powder
1 tbsp melted chocolate
2 to 3 ice cubes(if you are not using frozen bananas)
200 ml chilled milk
How to make chocolate banana smoothie?
First, take a blender, add banana. Here, you can also use frozen bananas.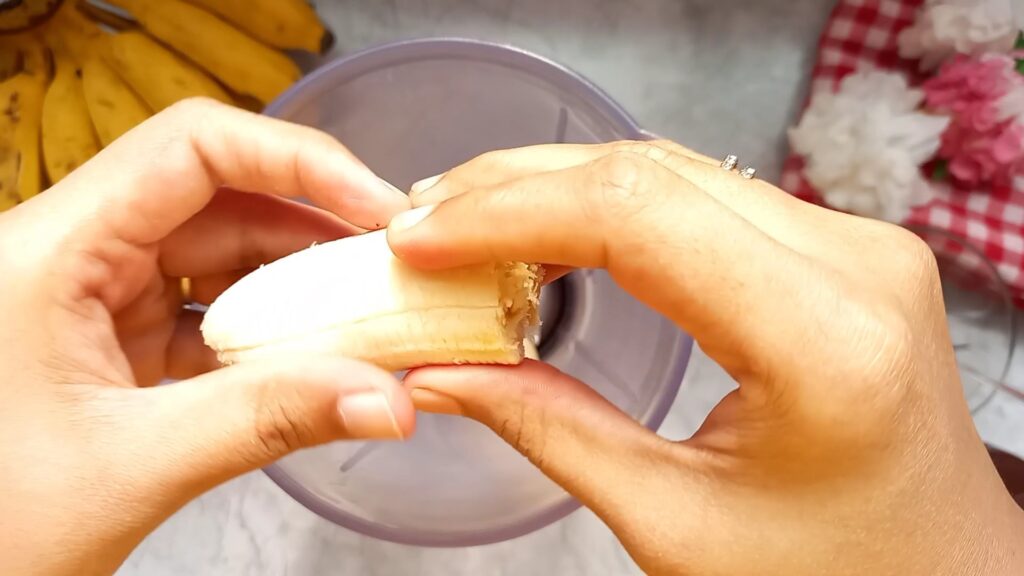 Add sugar. Or you can also add honey in place of sugar.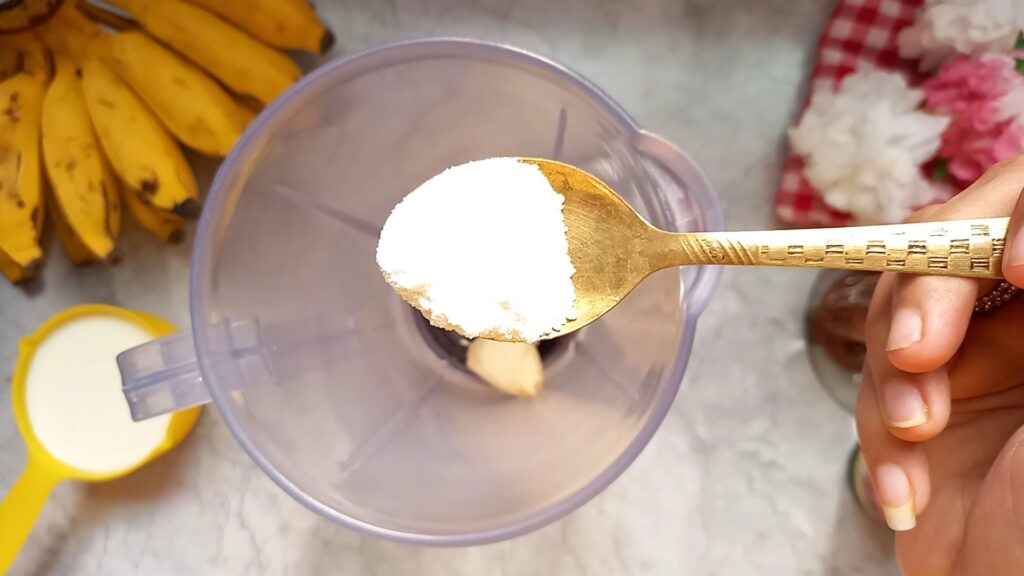 Add cocoa powder. It gives the chocolate flavor.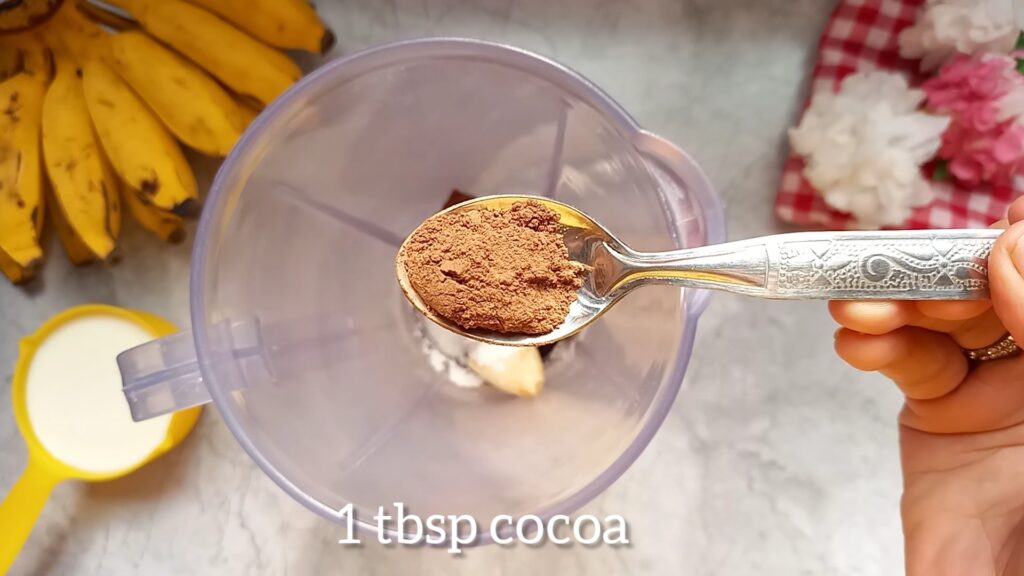 Add melted chocolate. If you want extra chocolate then add melted chocolate to your smoothie.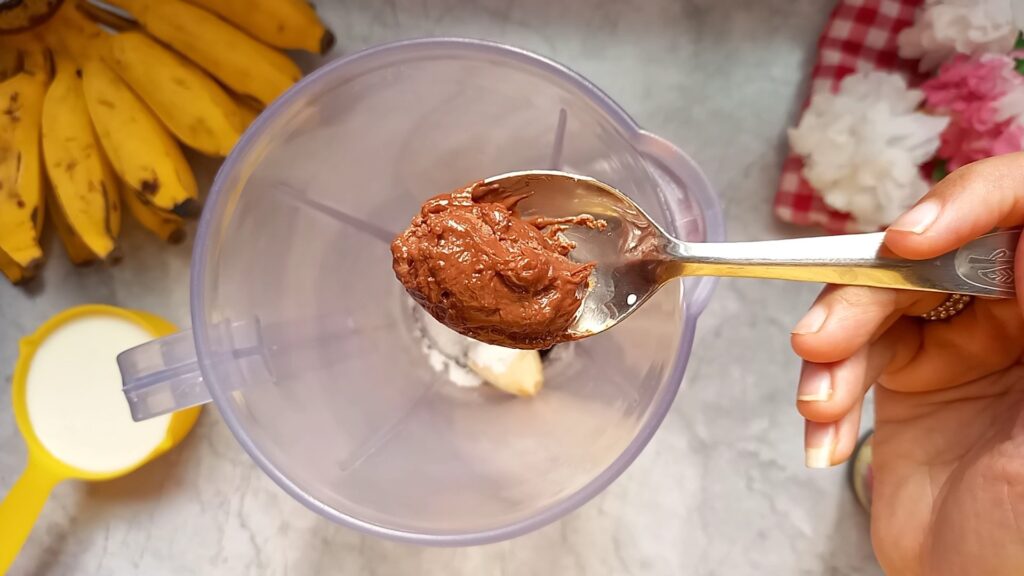 Add ice cubes. If you are using frozen bananas then do not add ice cubes.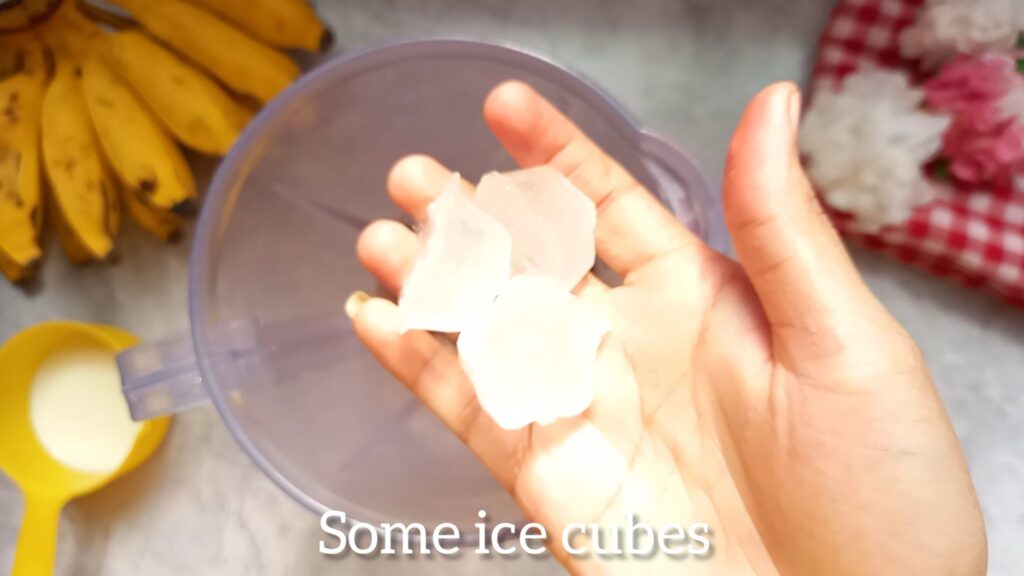 Add chilled milk. Here you can also alter the regular milk with coconut milk or almond milk.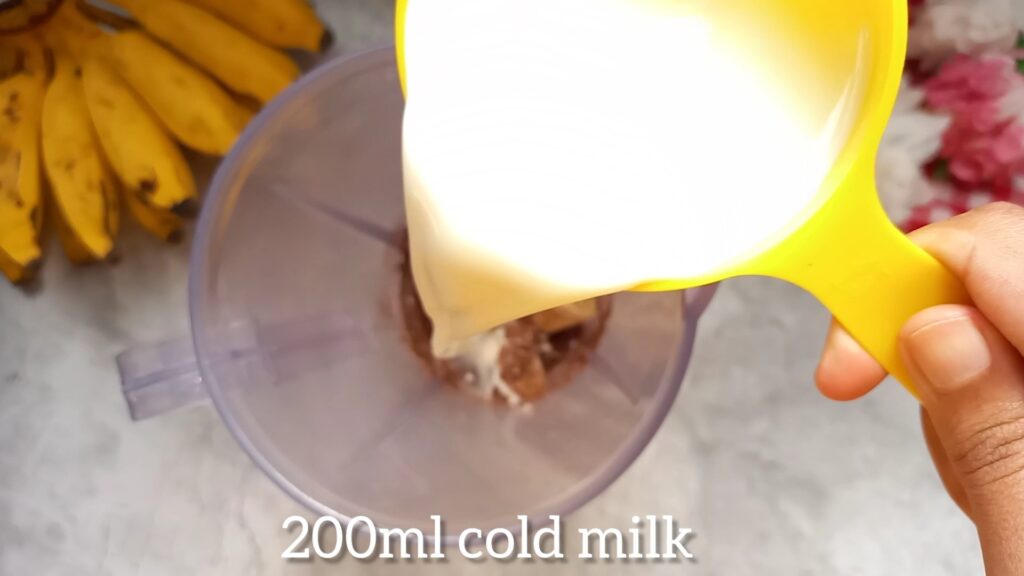 Now, blend it for 1 to 2 minute. Until it is smooth in consistency.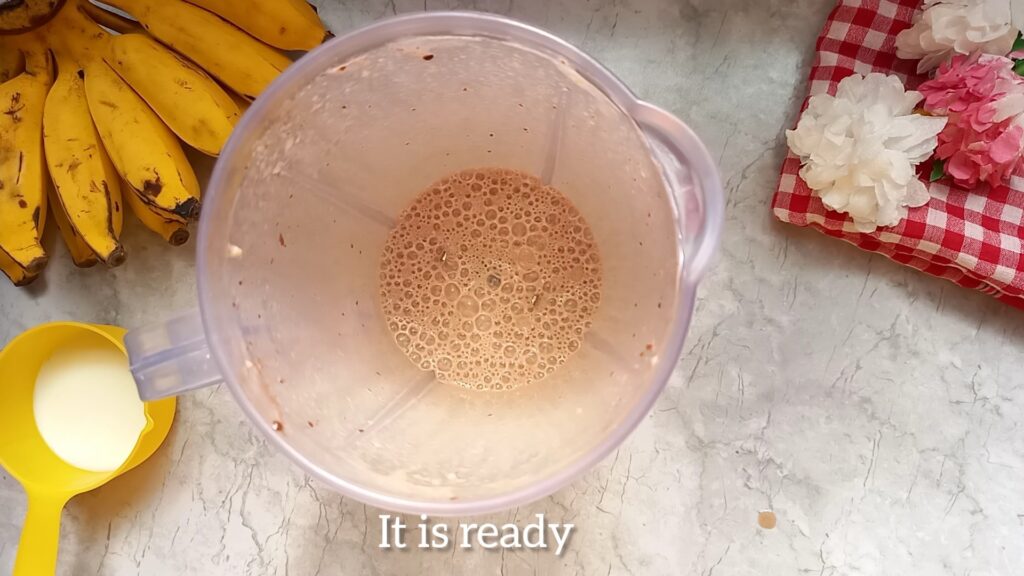 It is done. Now, pour it in glass and top it with some chocolates and serve it.