Apple Smoothie | Healthy and sugar-free apple smoothie | Breakfast smoothie | Learn how to make this ultra-healthy apple smoothie with step-by-step photos and video. If you want to gain or lose weight, and you are looking for something healthy and rich recipe for your diet. This apple smoothie is perfect for you. It is super tasty and healthy. you can add a lot more things to this smoothie. And you can make this for breakfast because it is fulfilling. And after that, you do not need anything else to eat. That is why it is also called a breakfast smoothie. It takes only 2 to 3 minutes. Smoothie is one of the things that you can eat or drink on daily basis. And you will never bore with this.
Different things to be added
For vegans: If you are vegan, or looking for a vegan option. Replace the regular milk with coconut milk, almond milk, soya milk.
Bananas: Yes this smoothie is made without bananas. So if you want, you can add bananas.
Nuts: Here I use almonds. You can use cashews, pistachios, hazelnuts, peanuts, walnuts.
Flavors: You can use other fruits like strawberry, blueberry, kiwi, black grapes, etc. or you can also use cocoa powder, chocolate, peanut butter.
Oats: You can also use oats. But in this smoothie, we are not using oats.
SOME OTHER HEALTHY RECIPES FROM THIS BLOG…
Recipe video
INGREDIENTS
1 apple chopped
2 tbsp poha/soaked rice flacks
5 to 6 almonds
2 tbsp honey
4 to 5 ice cubes
250 to 300 ml chilled milk
How to make apple smoothie?
Take a blender jar. Add chopped apples. Do not remove the skin of the apple.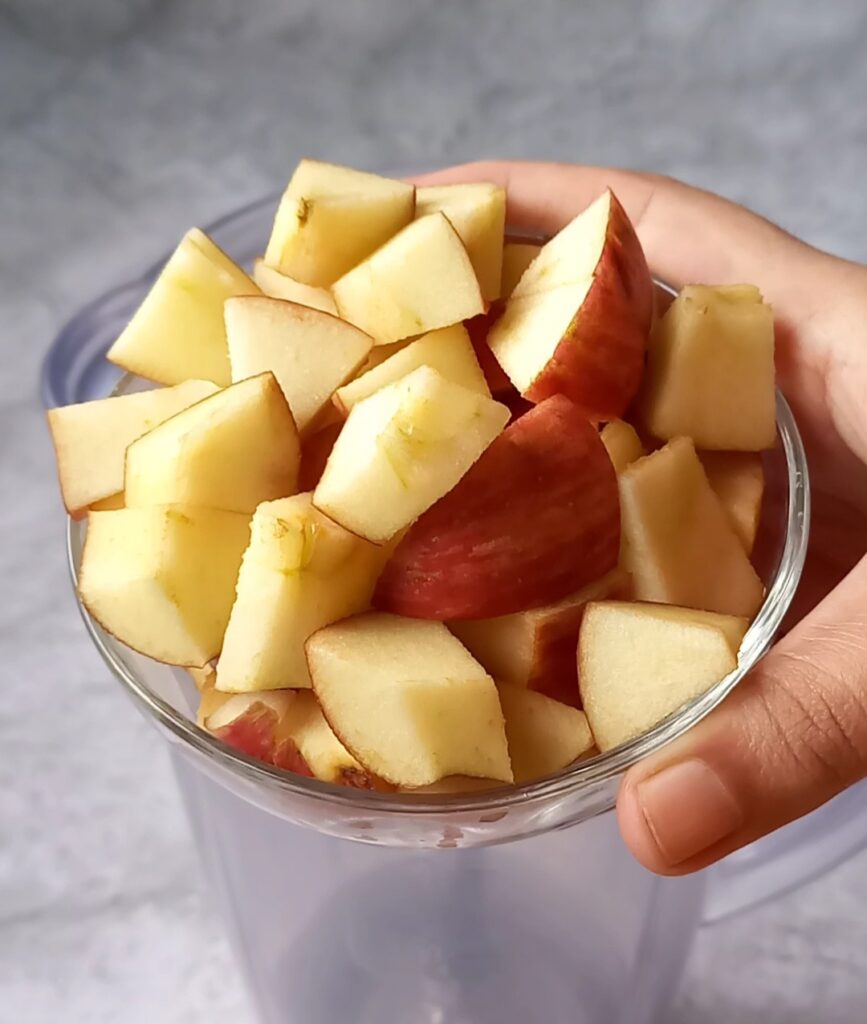 Take 2 tbsp rice flacks/chivda. Wash them and soak them for 2 minutes. After that use them. Here you can also use oats in place of poha.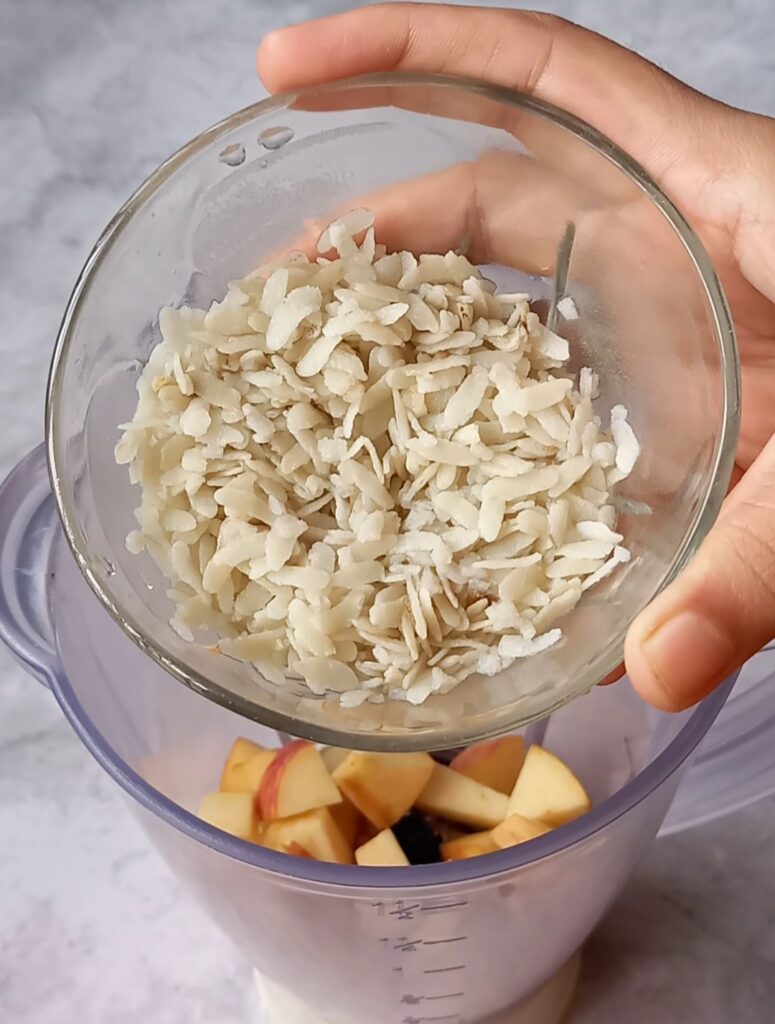 Add almonds.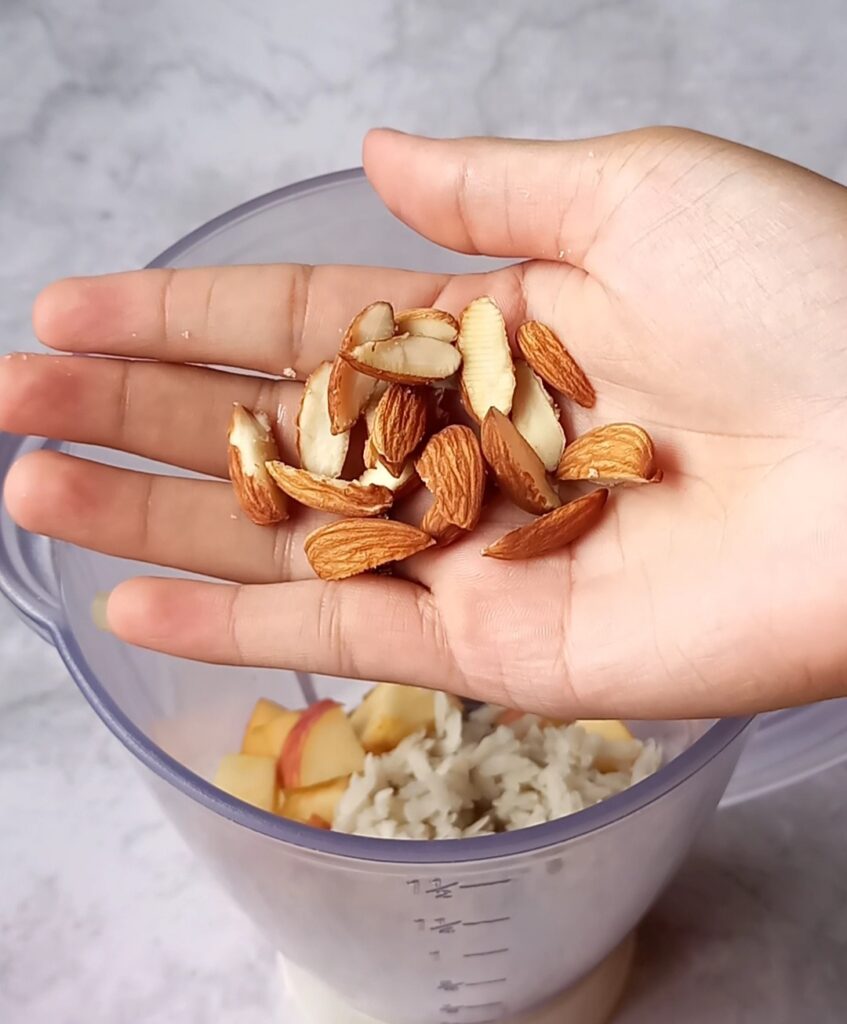 Add honey as per your taste.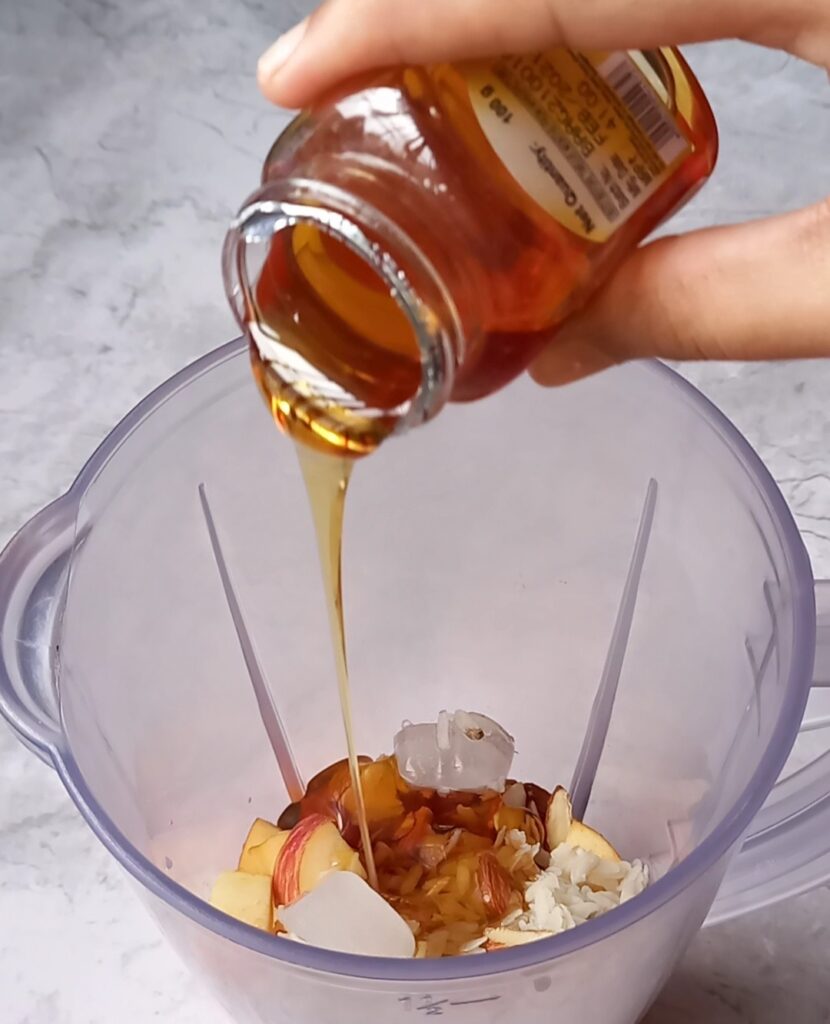 Add ice cubes.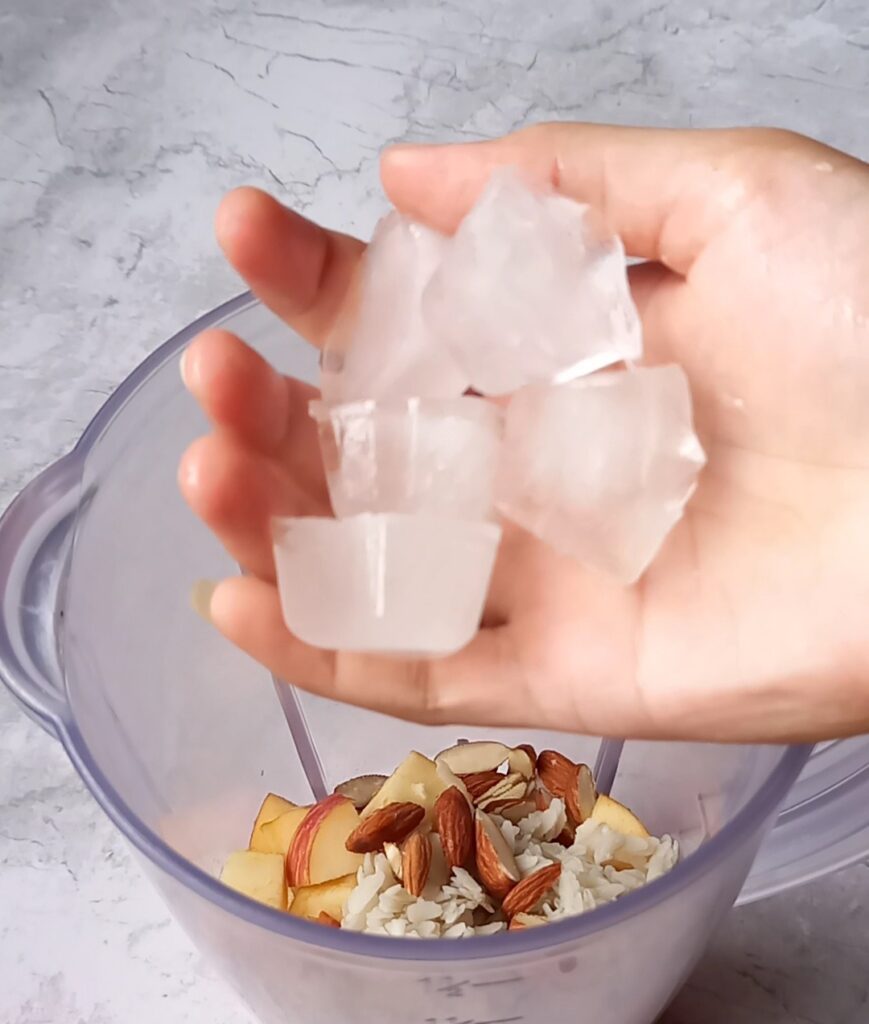 Add chilled milk. Here you can also use bananas.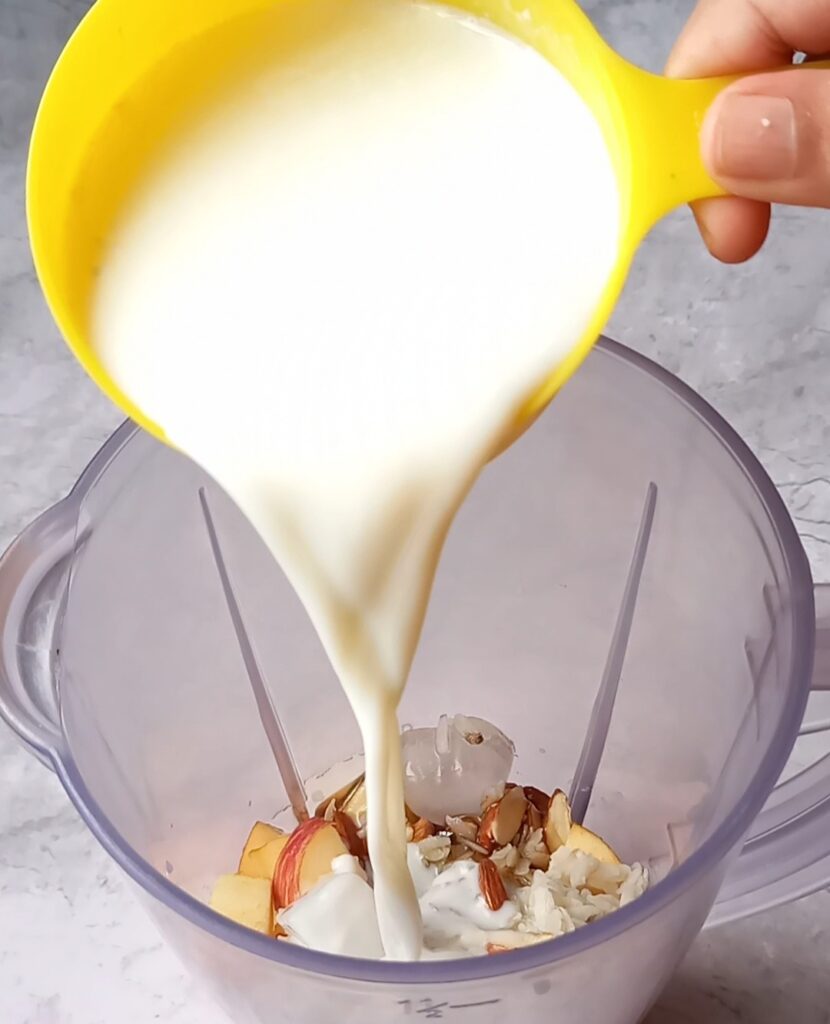 Now blend them well.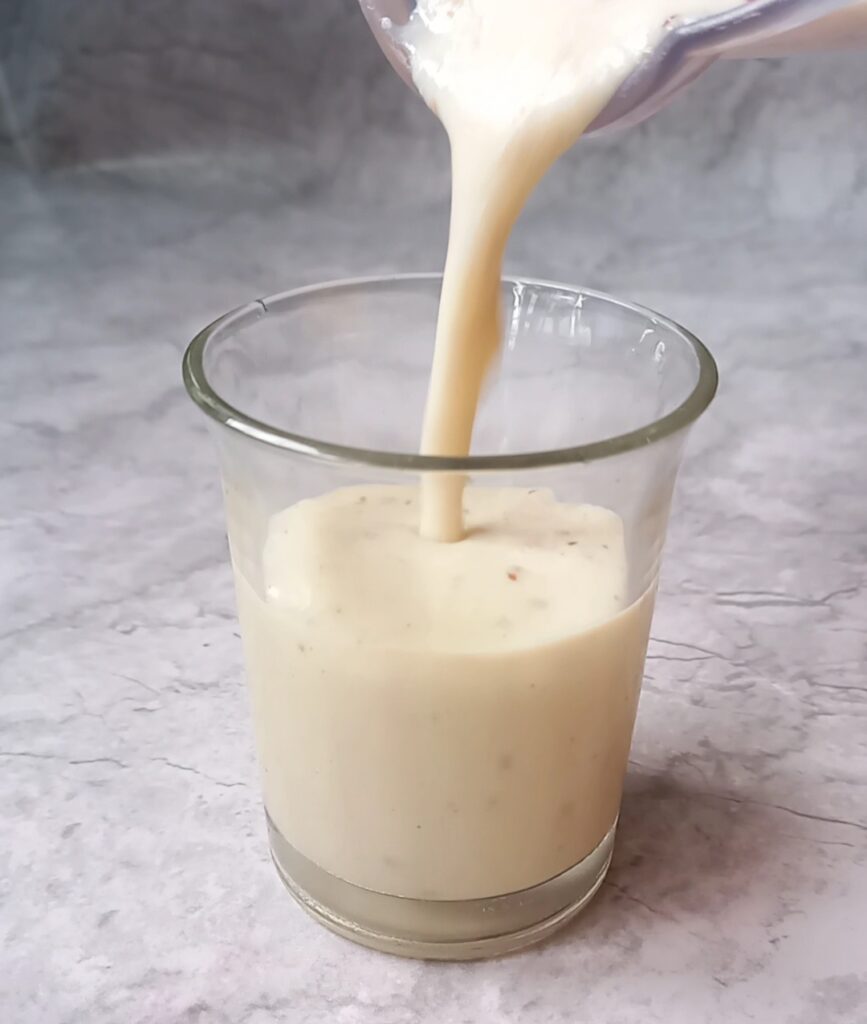 Your healthy and delicious apple smoothie is ready. Serve it immediately.