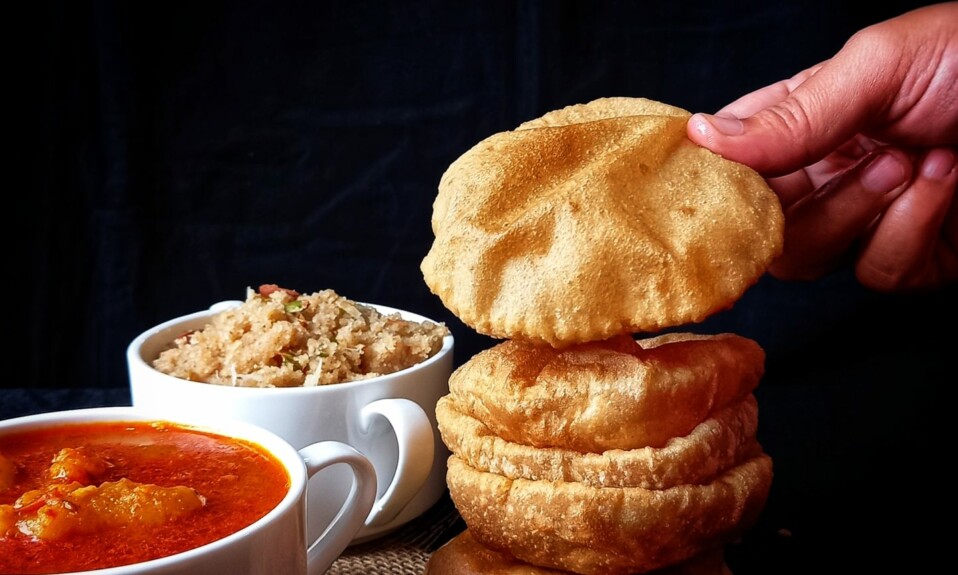 Aloo Sabzi for puri | Puri Bhaji | Aloo ki sabzi with puri | Learn how to make aloo sabzi or puri with step-by-step photos and video. Today's recipe is very special for me because I am a huge fan of potatoes. And I love using potatoes in most of my curry recipes. It is very simple to make. If you like Dhaba-style recipes, you can find this also sabzi and puri on any roadside dhabas. Now you can make them easily at home. So in this post, we are going to make aloo sabzi with puri.
Aloo Sabzi(Potato Curry)
Unlike other typical curries, this aloo ki sabzi requires minimal ingredients. That's why it is very easy and takes only 20 to 25 minutes. The main ingredient of this curry is boiled and roughly mashed potatoes. And the other ingredients are tomato puree, salt, turmeric, lemon juice, oil, and my secret masala paste. This secret masala gives you a nice color and flavor to your curry. Again it is also very easy to make.
Serve this curry with a hot puffed puri. But you can also serve this with parathas, naan, rice, or chapatti. Puri is made with whole wheat flour dough. And we have to fry them in hot oil until it turns golden and puffy. Puri is another most famous Indian bread. But we are not eating pooris on the regular basis. It is a dish that is made at any festival or for celebrating any occasion.
Recipe video
SOME OTHER RECIPES FROM THIS BLOG…
Ingredients
For aloo ki sabzi
6 to 7 medium sized boiled potatoes
1 tomato puree
3 to 4 tbsp mustard oil
1 tsp cumin seeds
1 and a half tbsp salt
½ tbsp turmeric powder
600 to 700 ml water
1 to 2 tsp lemon juice
For secret masala(6 to 7 dry red chilies, 6 to 7 black pepper, 2 tbsp coriander powder, ½ tbsp cumin seeds)
For puri
3 cups of wheat flour
1 tsp salt
2 to 3 tbsp refined oil/ any flavorless oil
Water for kneading
Refined oil for frying
How to make aloo sabzi?
Take some boiled potatoes. Mash them into small pieces.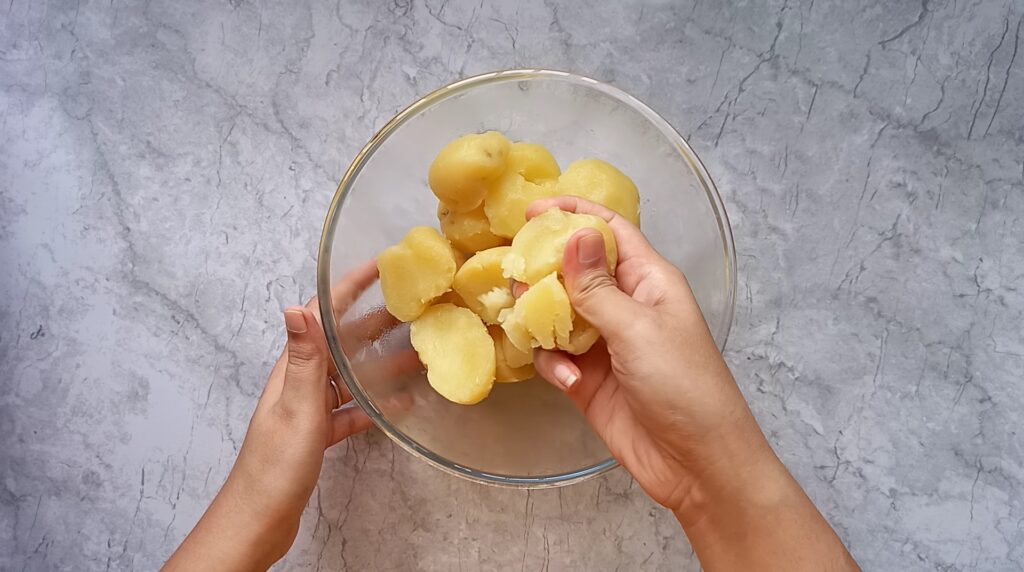 For the masala, take some red chilies, black pepper, coriander powder, cumin seeds. add all of them in a grinder jar.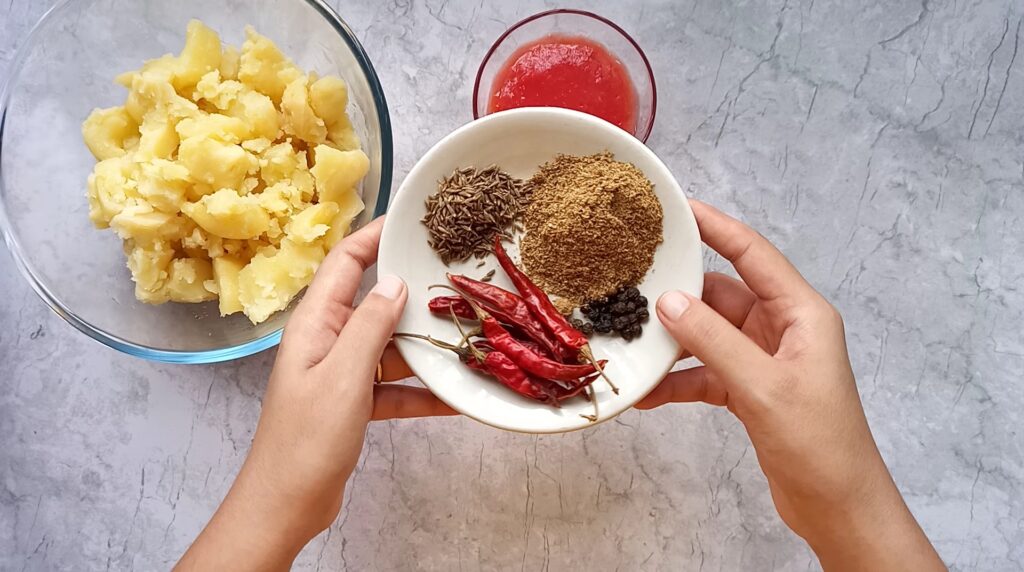 Add some water and make a smooth paste.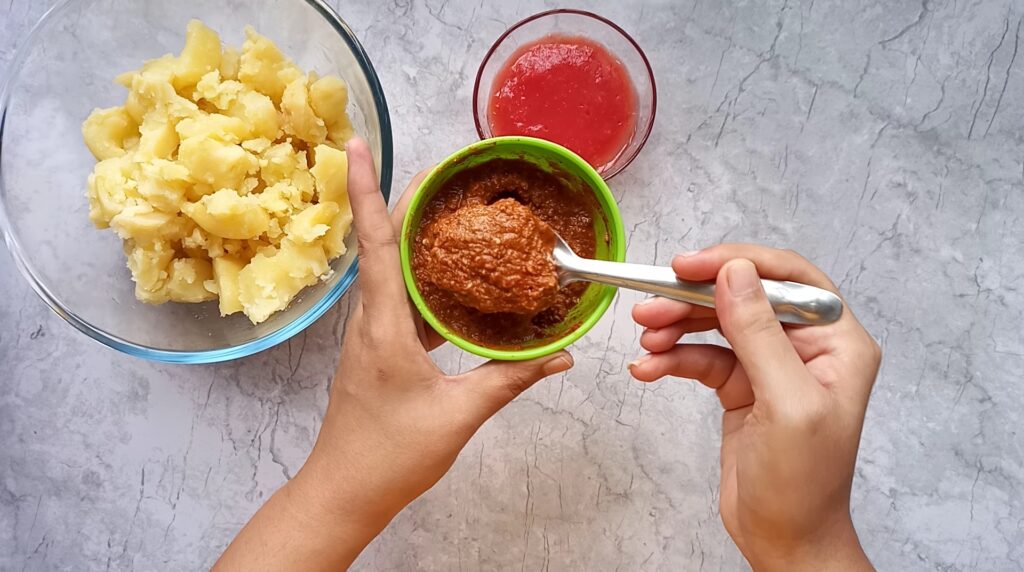 Now take a pan, add some oil and heat it for 15 to 20 seconds on high flame. Then add cumin seeds.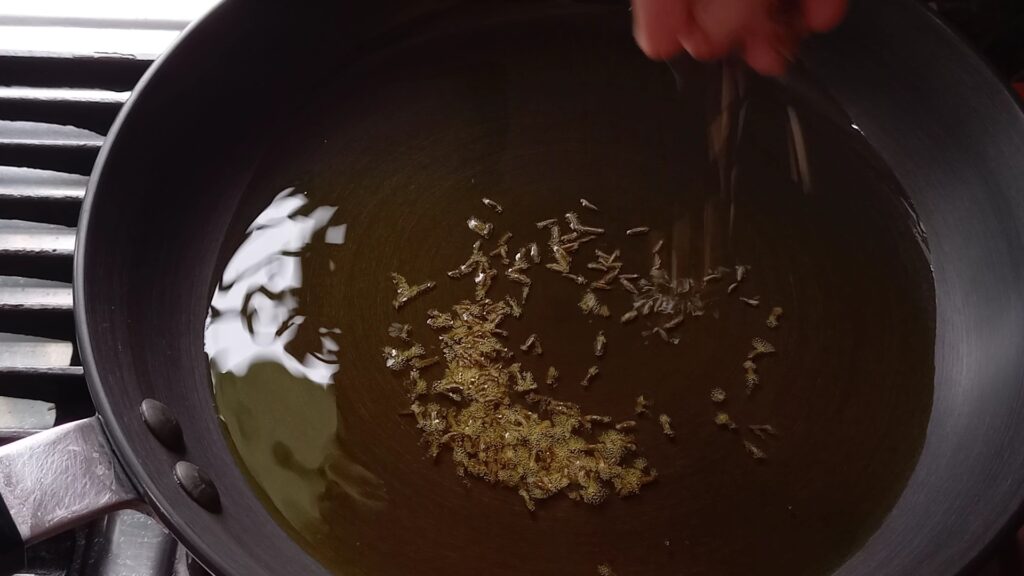 Add boiled potatoes and cook them for 3 to 4 minutes on high flame.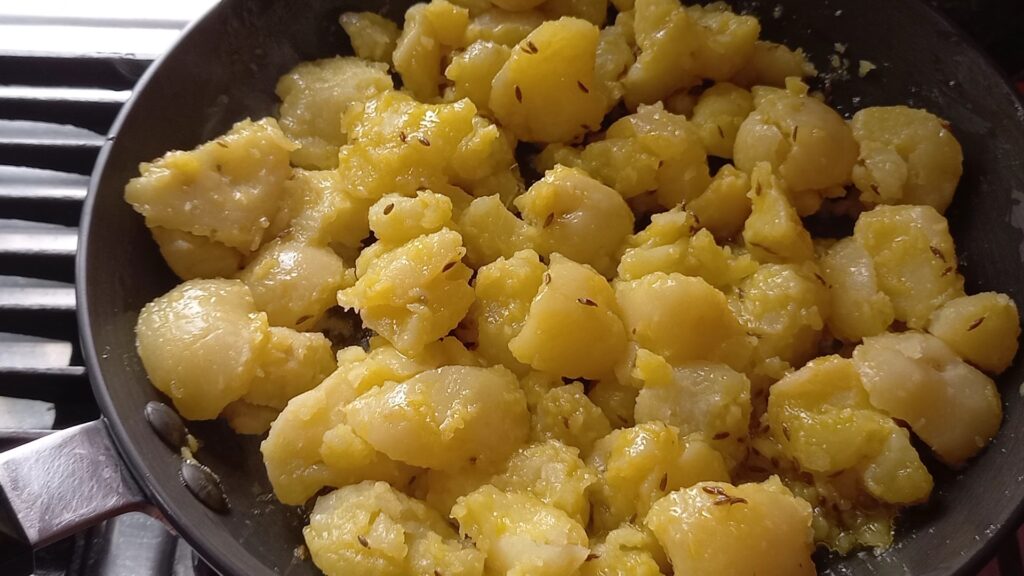 Then add salt and turmeric. Again cook them for 5 minutes on high flame.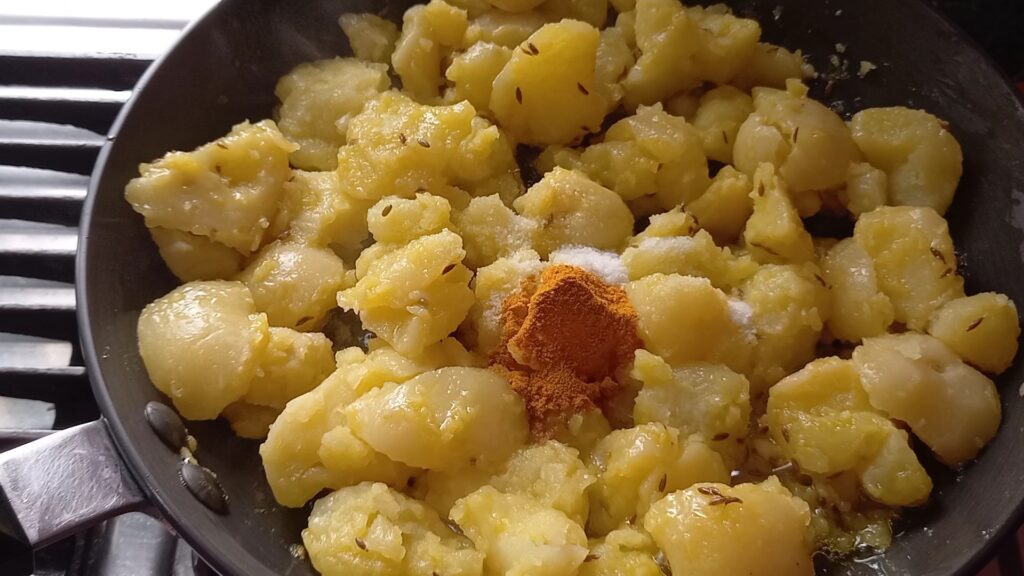 Then add the masala paste.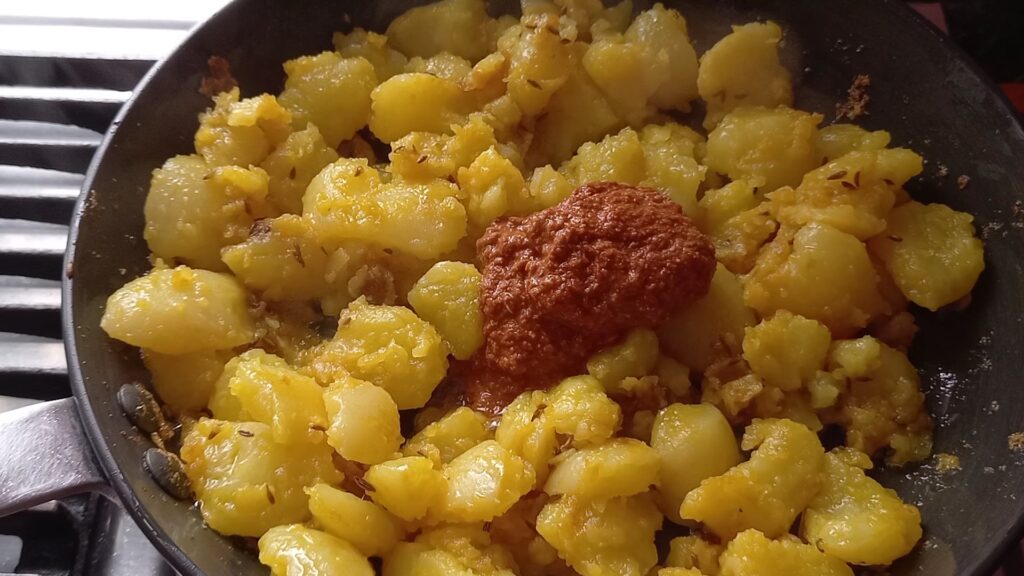 Mix well and cook for 3to 4 minutes on medium flame.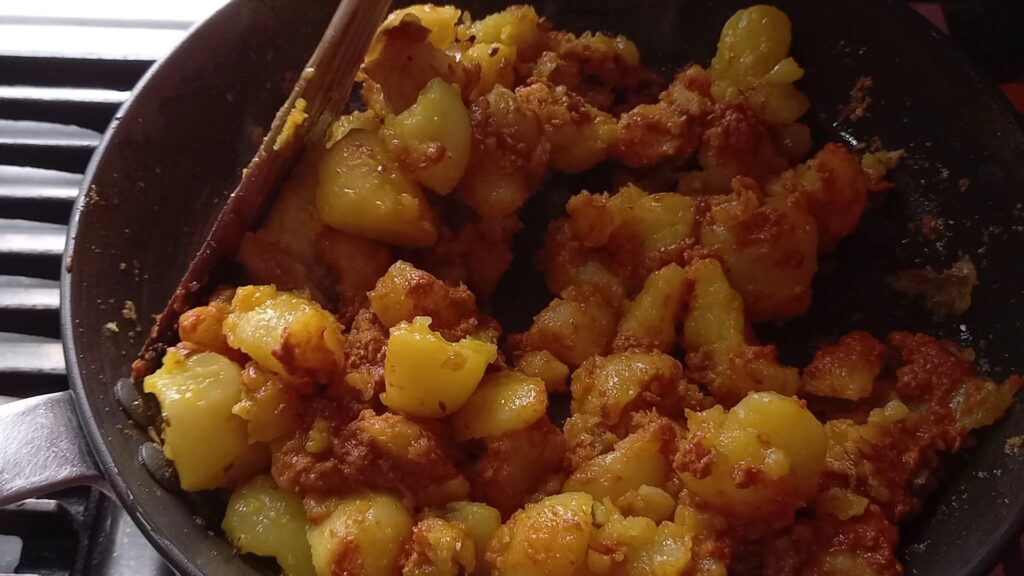 Add tomato puree and mix well.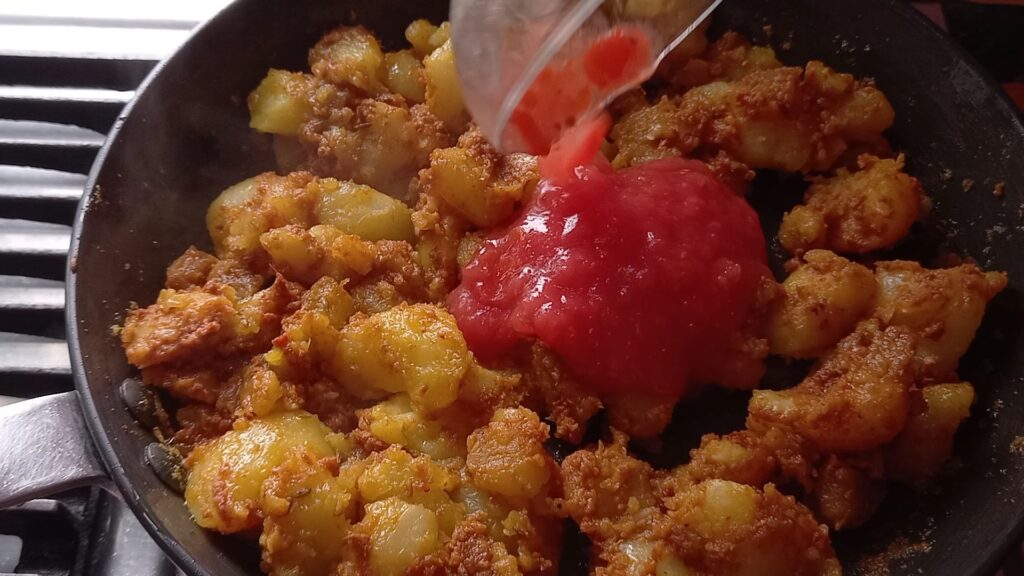 Cook them for 3 to 4 minutes on high flame.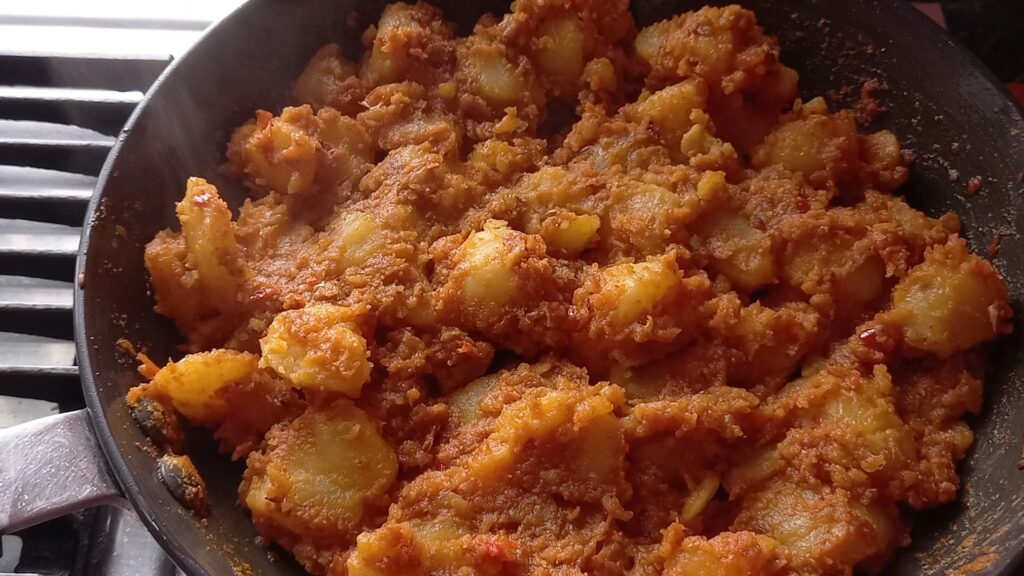 Then add water. You can adjust them as per your need. If you like thin gravy add 700 ml water, or for thick gravy add 500 ml water. Here I use 500 to 600 ml water.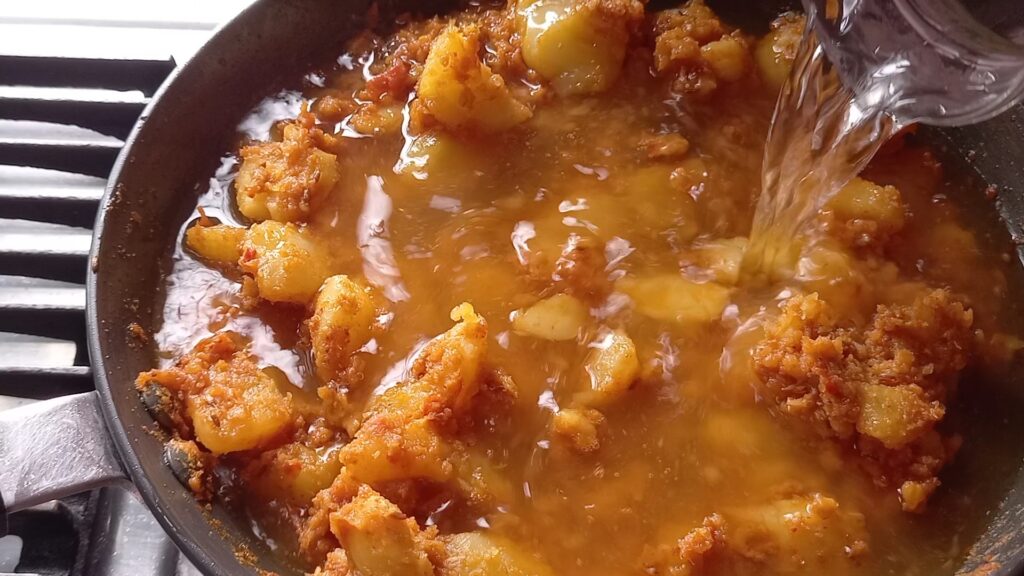 Now cook them for 2 to 3 minutes on high flame then cover them and cook for 15 minutes on low flame.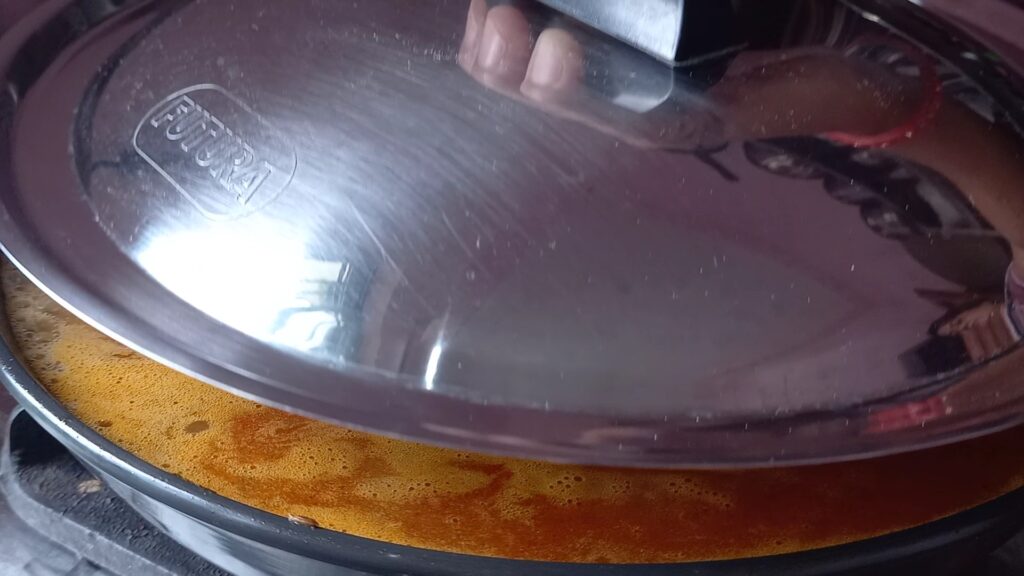 After 15 minutes, again cook them for 2 to 3 minutes on high flame. After that add 1 to 2 tsp lemon juice and mix well.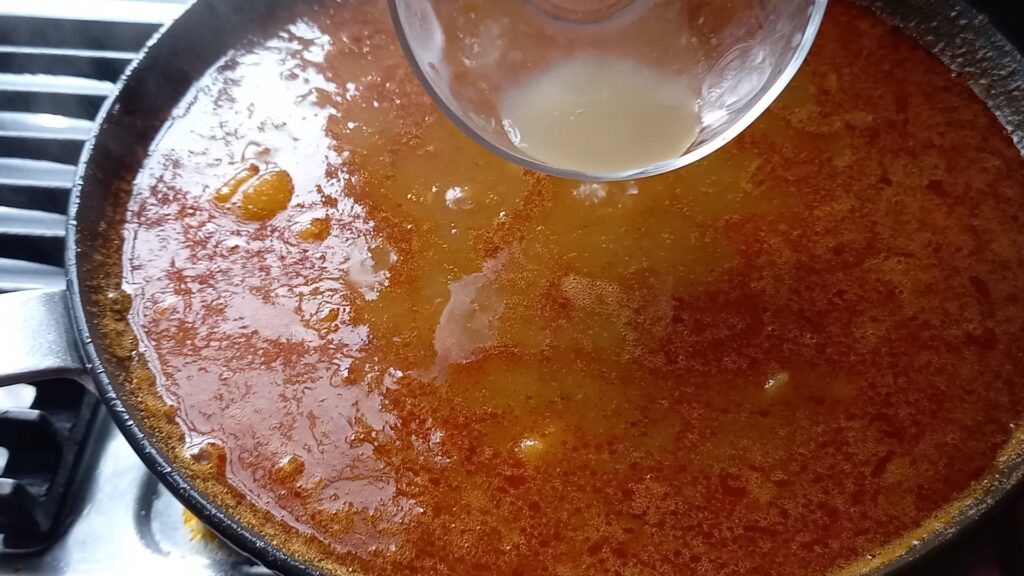 Turn off the heat. Aloo ki sabzi is ready to serve.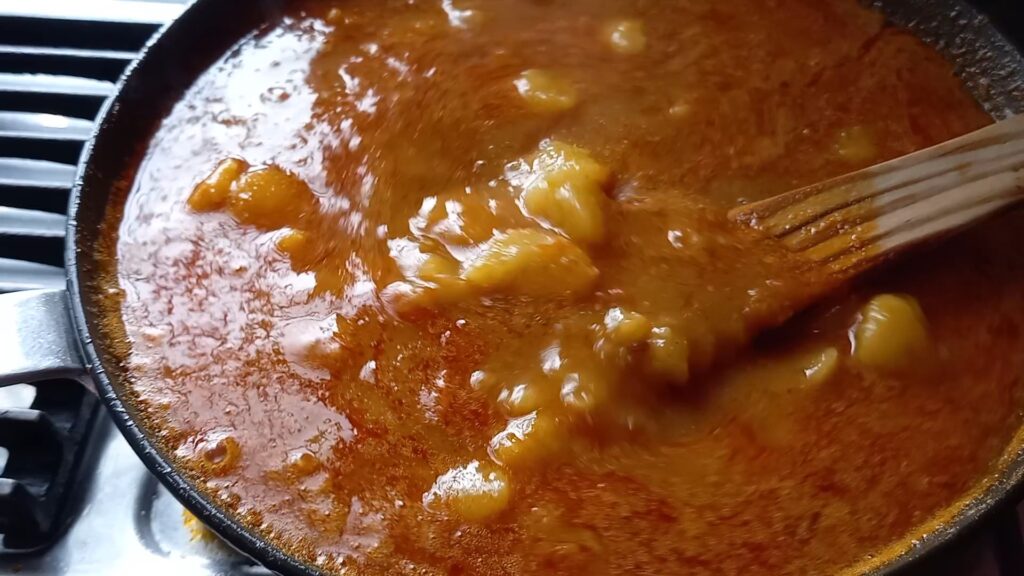 How to make puri?
Take a bowl. Add some whole wheat flour.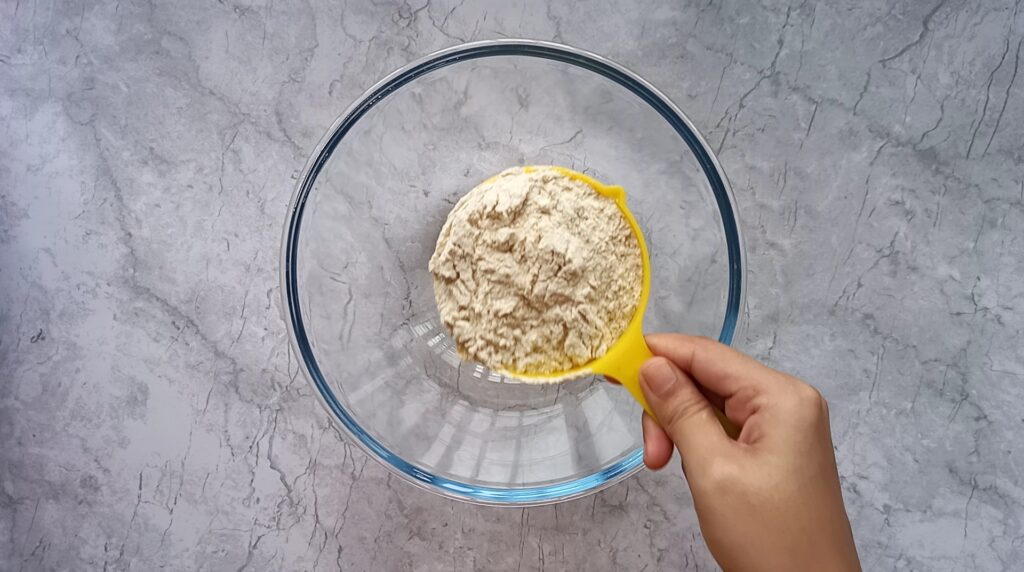 You can increase or decrease the quantity as per your need, add salt and oil.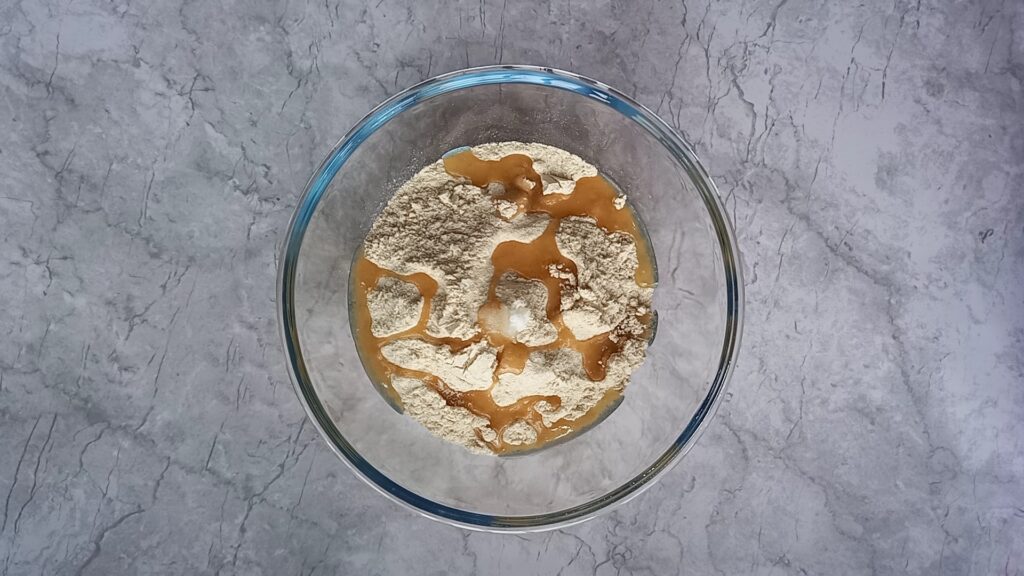 Mix well. Then add water in batches.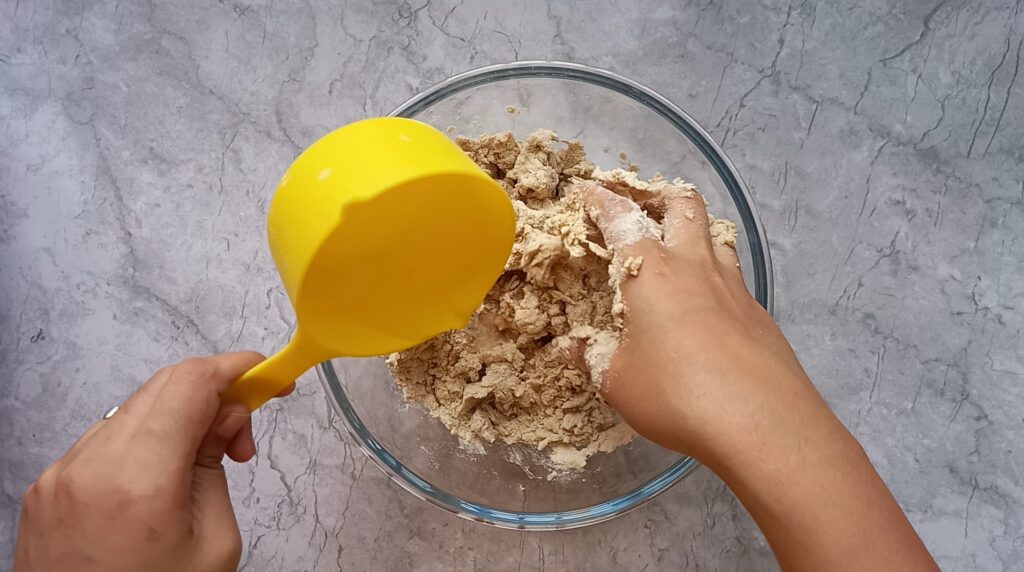 Knead a soft dough. After kneading, leave it for 15 to 20 minutes.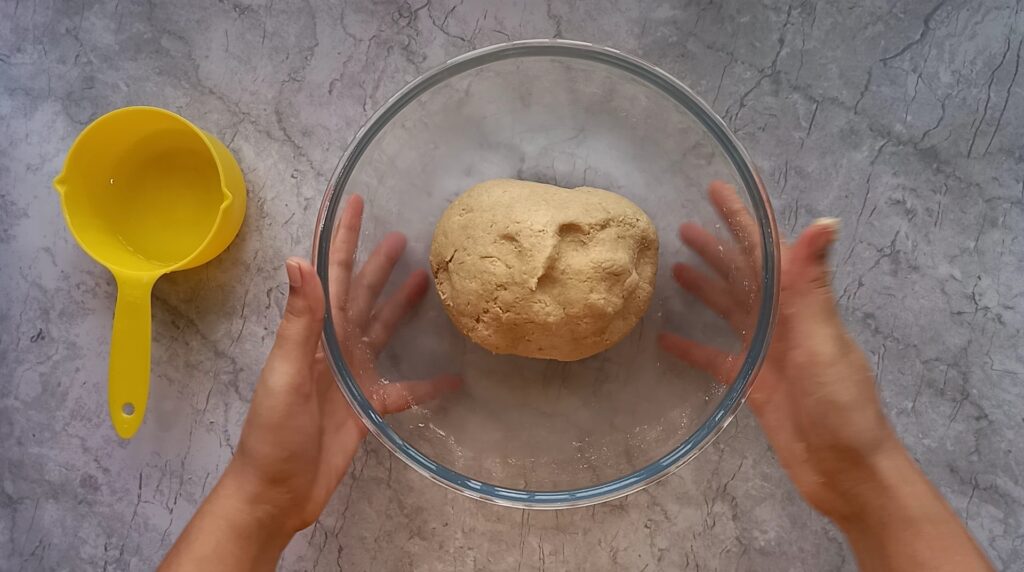 After that again kneads the dough for a minute. Now divide them into small pieces.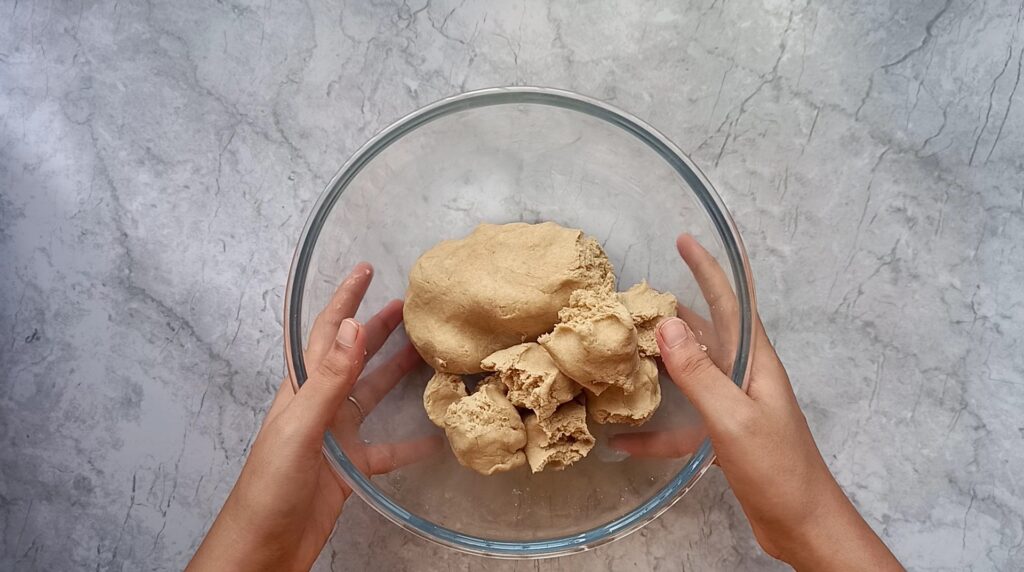 Now grease your surface with some oil and take a piece of dough. Grease it with some oil.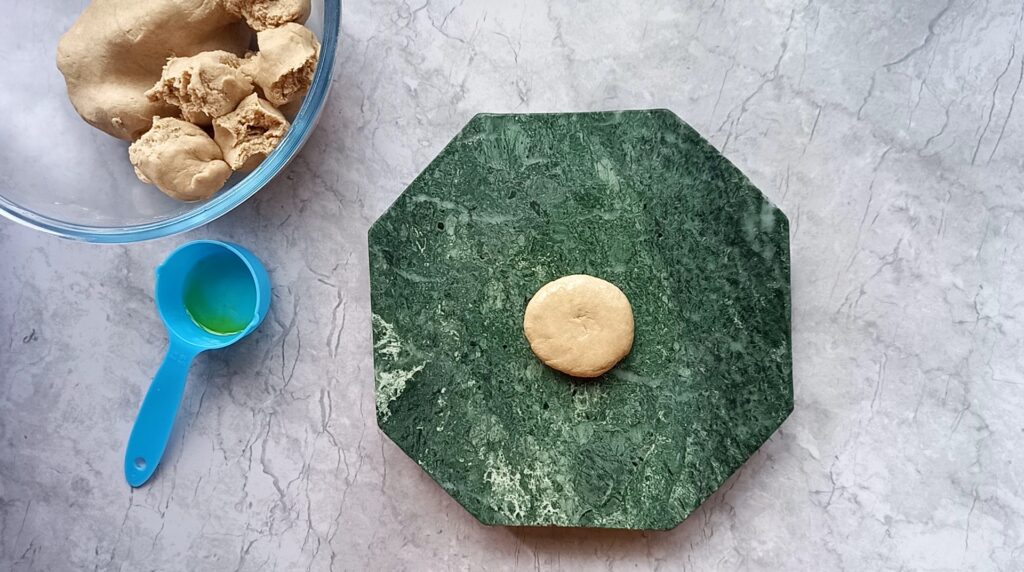 Roll it in a small circular disc. Make all of them like this.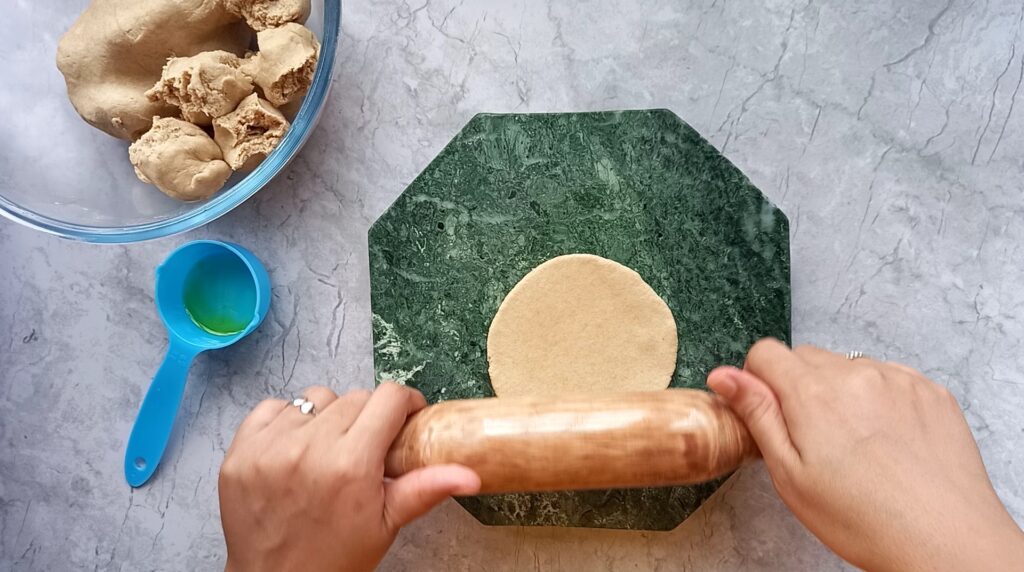 Do not make too thin or thick puri.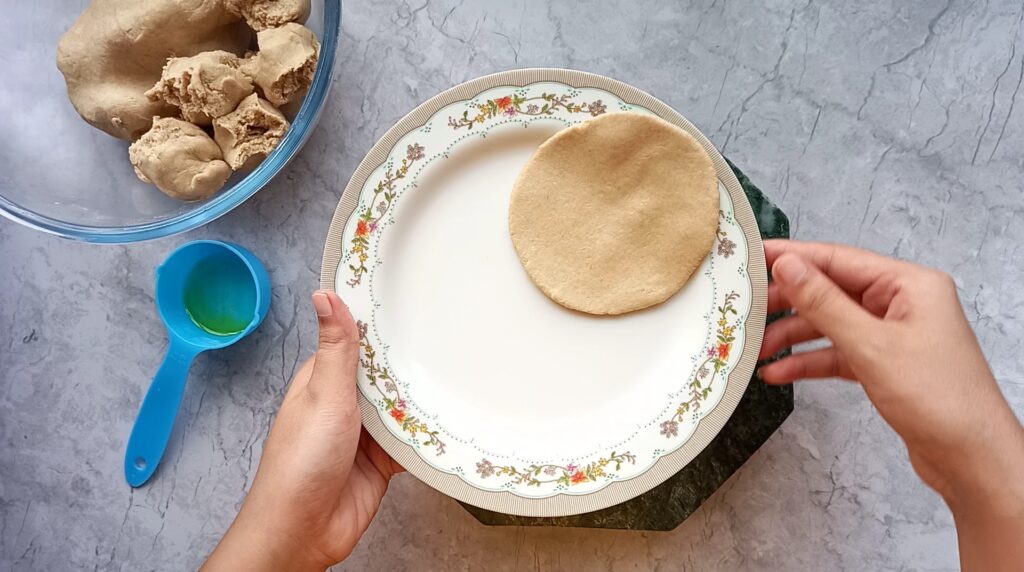 Now take a kadhai, add some oil for frying. Heat it for 2 minutes on a high flame. Check the heat of the oil by dropping a small piece of dough. If it rose immediately, it means it is ready for frying.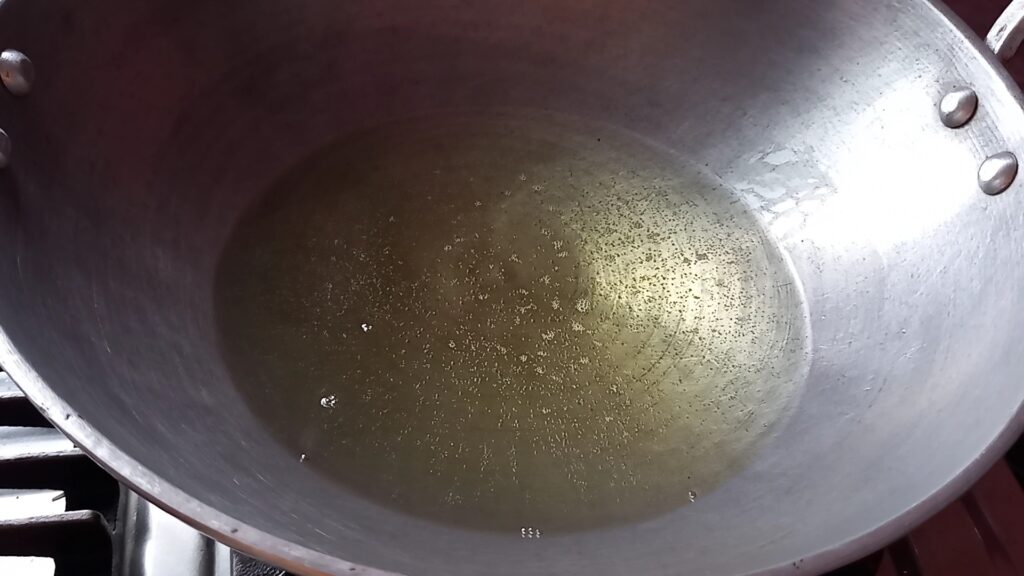 Now drop a puri in oil.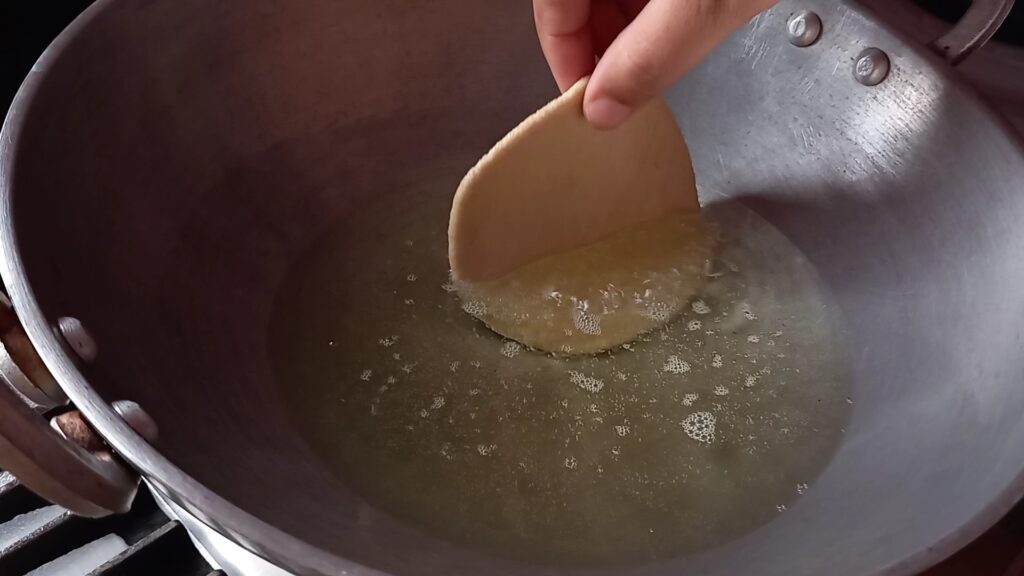 And fry them on high flame. Press the puri gently. When it is puffs from one side flip them and fry them from another side.
When it turns golden in color. Remove it from oil. Make all of them like this. Or if you are making a lot of puris, first roll all of them and after that fry them one by one.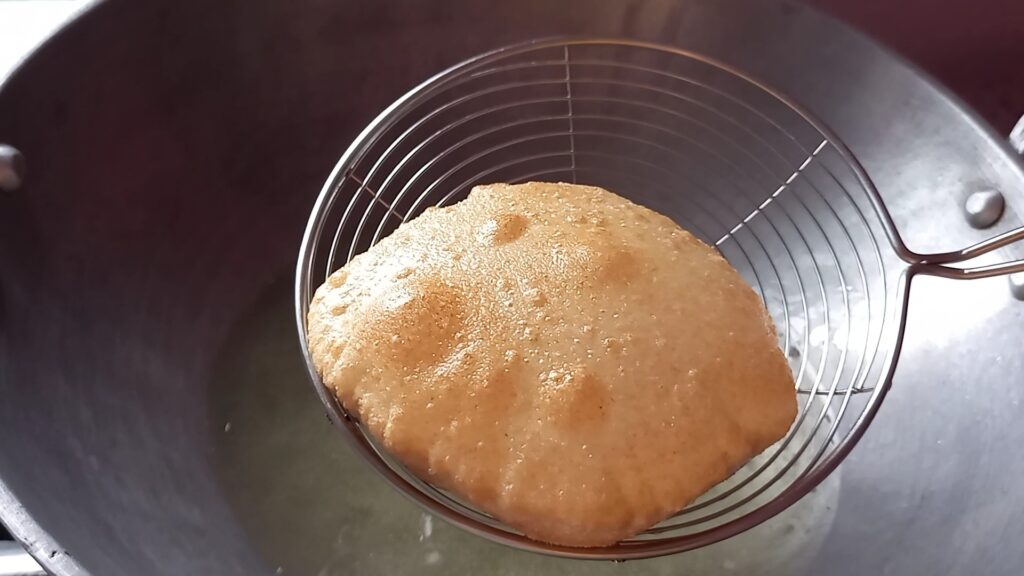 Now serve this hot puri with aloo ki sabzi.