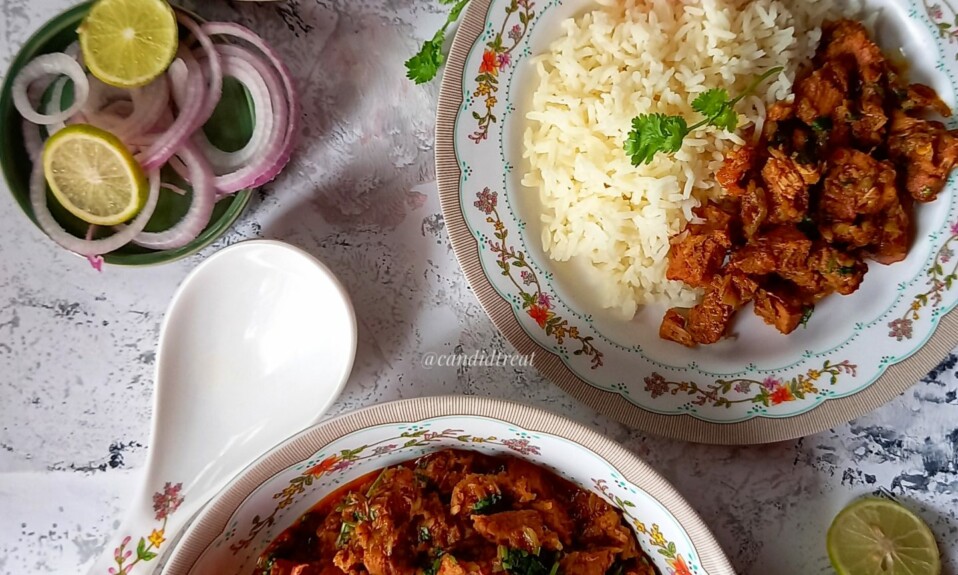 Kathal masala | Raw jackfruit curry | Learn how to make kathal masala with step-by-step photos and video. Hey, if you are vegetarian and looking for something vegan, go with this delicious jackfruit curry. This is an Indian-style curry recipe. It goes well with rice or roti. You can make this kathal masala on weekends or for lunch. In this kathal masala, we are going to use some Indian spices. If I tell you about basic Indian spices that you must-have for making any type of Indian curry, that will be coriander powder, cumin powder, red chili powder and the most special one is garam masala powder. Garam masala powder is a combination of spices, that is cinnamon sticks, green cardamom, black cardamom, cloves, etc. And it is easily available in any supermarket.
What is Kathal Masala?
Kathal is the Hindi name of jackfruit. It is an Indian curry recipe but the dry one.it is the best option for vegan. For this kathal masala, we use raw jackfruit. First, you have to boil them and then use them for this curry. Masala is made with onions, ginger, garlic, tomato, and some powdered spices. It is spicy but you can adjust the chili powder as per your taste. Serve this kathal masala with rice, roti/chapatti, or any kind of flatbread. Want some more delicious curry recipes, try these easy recipes…
Ingredients
1 small size raw jackfruit/kathal OR ½ medium-size raw jackfruit(boiled)
4 medium-size onions
2 tbsp crushed/paste ginger-garlic(10 to 13 garlic cloves, 3 to 4 small pieces of ginger)
1 tomato
2 bay leaves
3 to4 dry red chilies
4 to5 tbsp mustard oil
1 and a half tbsp salt
½ tbsp turmeric powder
2 tbsp coriander powder
1 tbsp cumin powder
½ tbsp garam masala powder
½ tbsp red chili powder
50 to 60 ml water
Some fresh coriander leaves
| | |
| --- | --- |
| Total Time | 45 to 50 minutes |
| Servings | 4 to 5 |
How to cut raw jackfruit?
Take a raw jackfruit/kathal. Take 3 to 4 drops of oil and grease your hands and knife with oil. Then cut the outer green layer of jackfruit. While cutting jackfruit, be careful.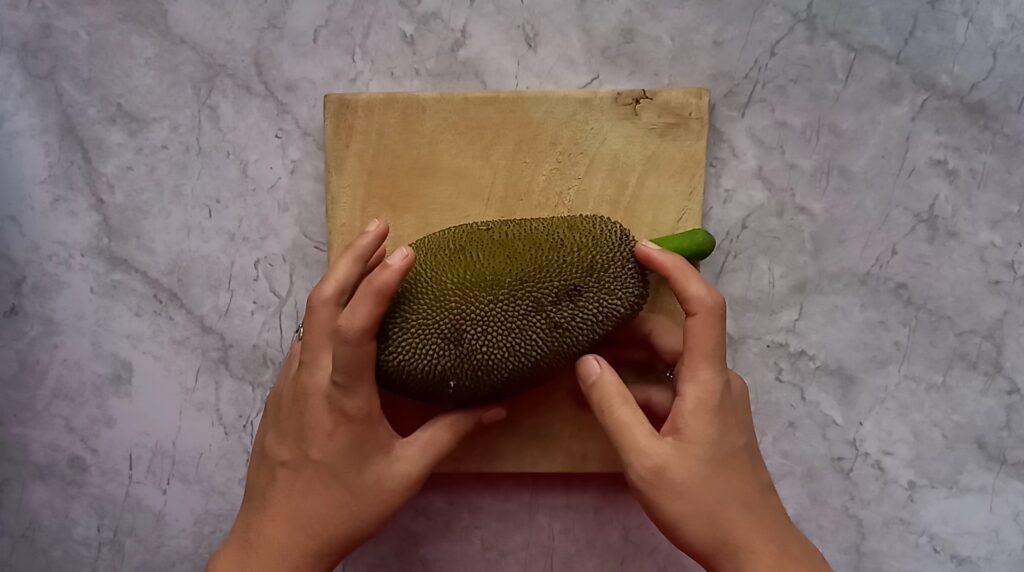 Then cut them into medium pieces. And keep it in water. Wash them well.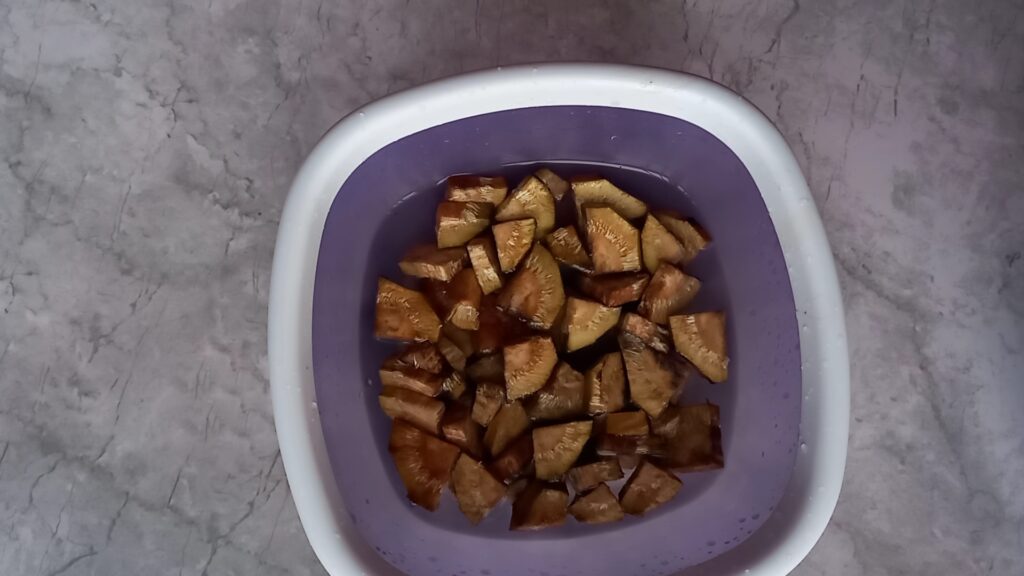 Now take a pressure cooker, add jackfruit pieces. Add a pinch of turmeric powder and ½ teaspoon salt.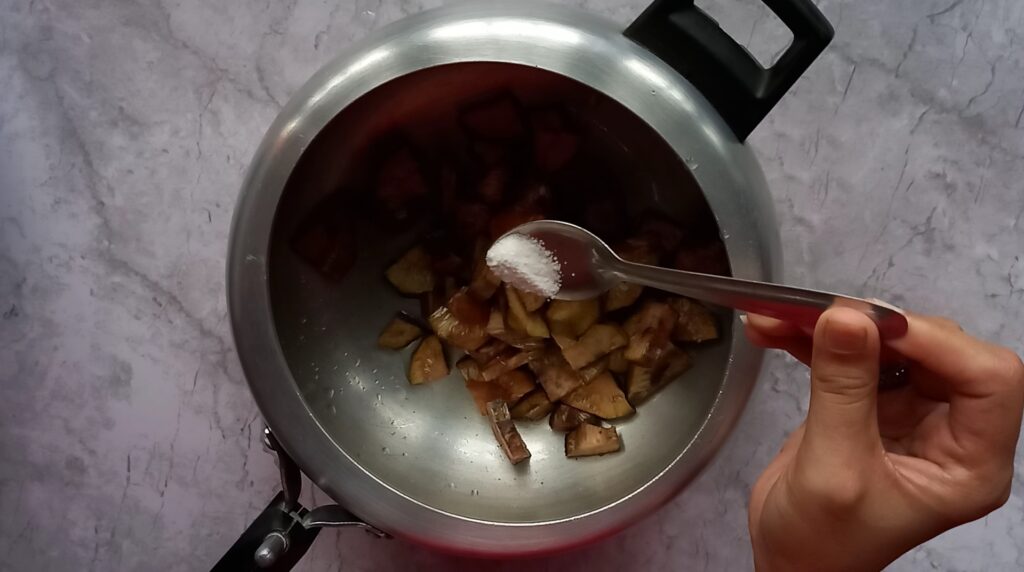 Add 500 to 600 ml water.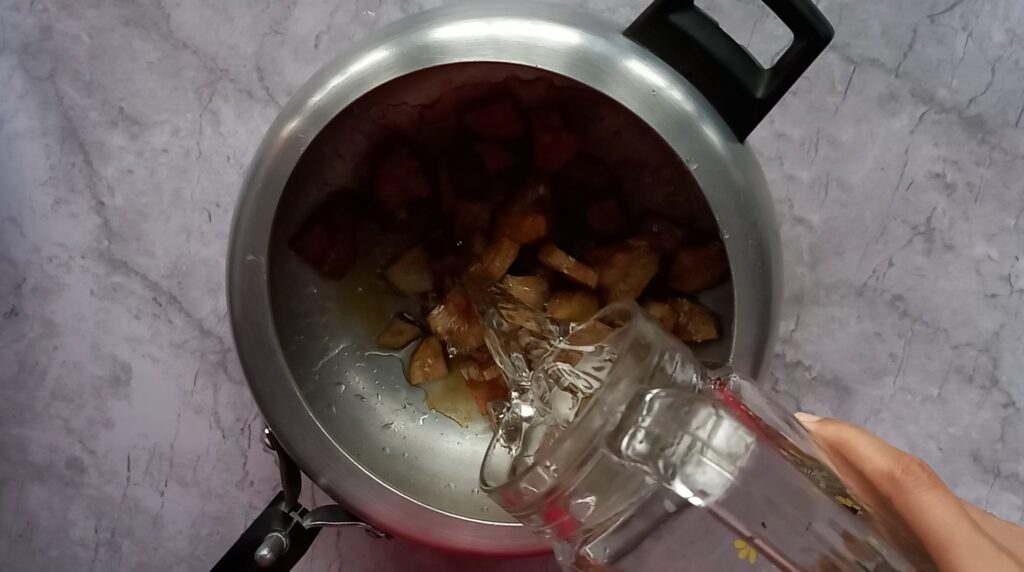 Close the lead and cook it for 3 to 4 whistles on high flame. After that turn of the heat and leave it to release the pressure. Remove the jackfruit pieces from the cooker and keep them aside.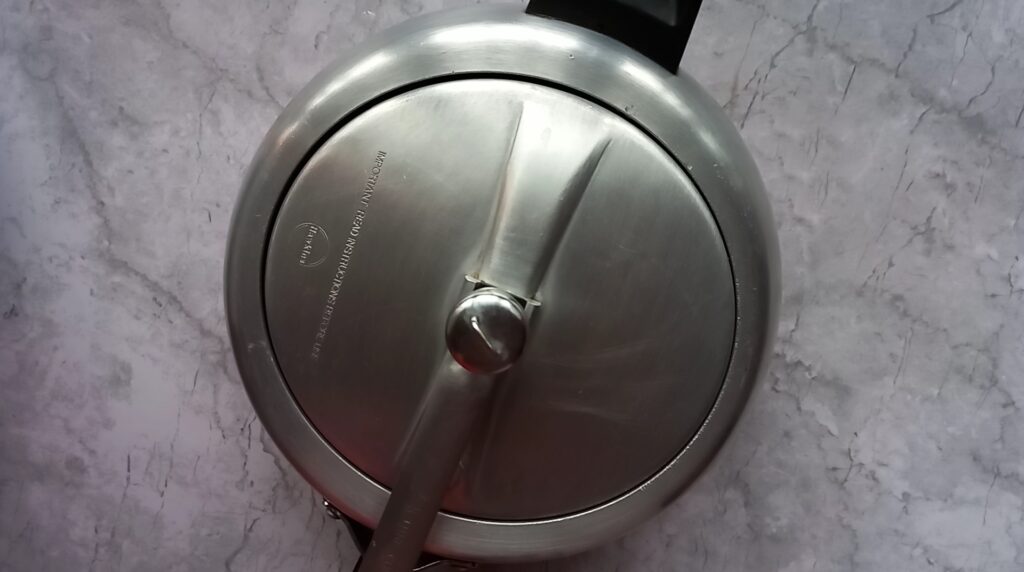 How to make masala for kathal?
Meanwhile, take a pan or kadhai. Add oil and heat it for 2 minutes on a high flame. Then add bay leaf and red chili.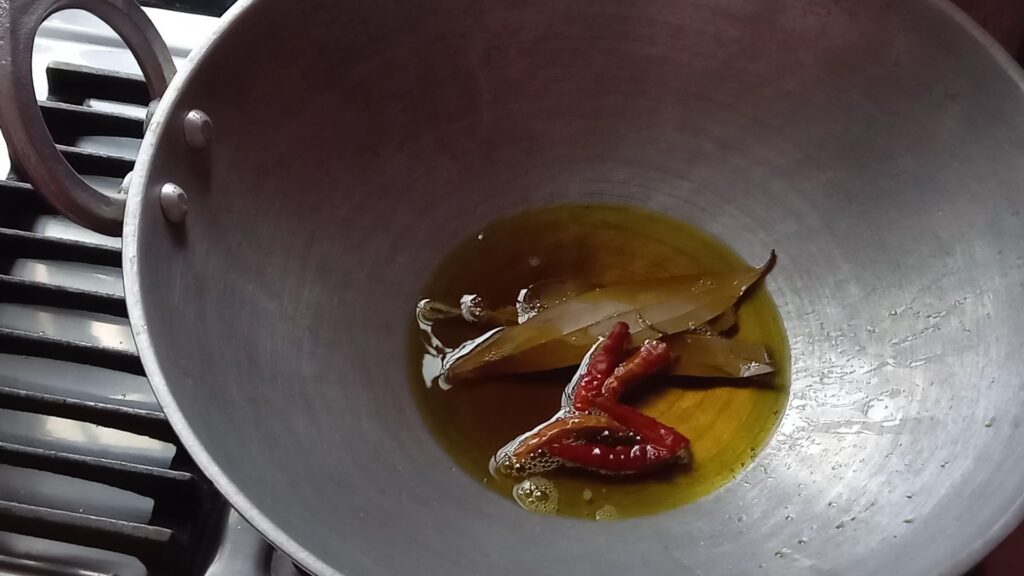 After that, add chopped onions, crushed ginger garlic. Mix well and cook for 3 minutes on high flame.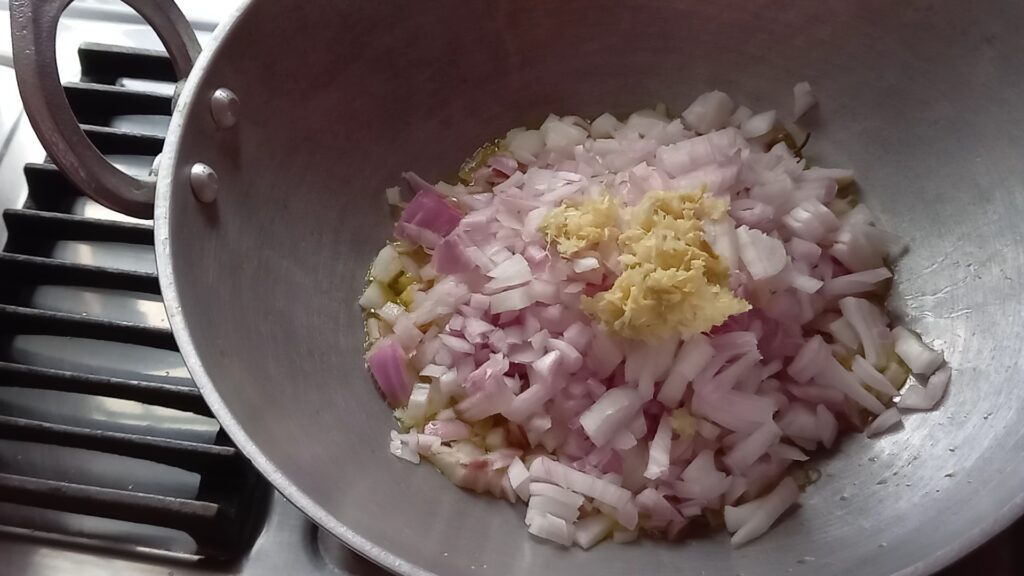 Add salt and turmeric powder. Adjust the salt as per your taste. Turn the flame on medium and cook it for 10 minutes.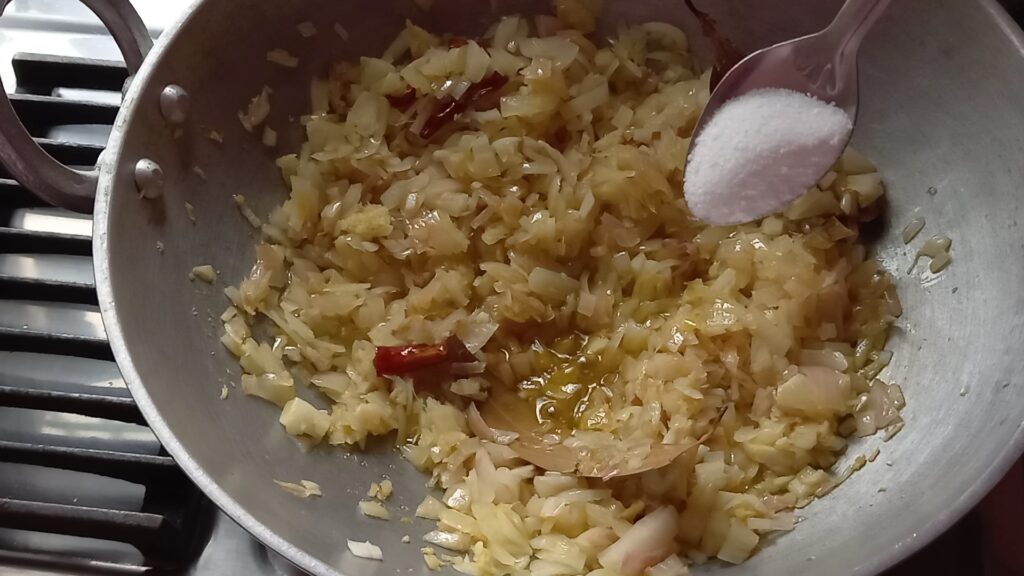 Then add chopped tomato. Mix well. Cook for 3 minutes on high flame.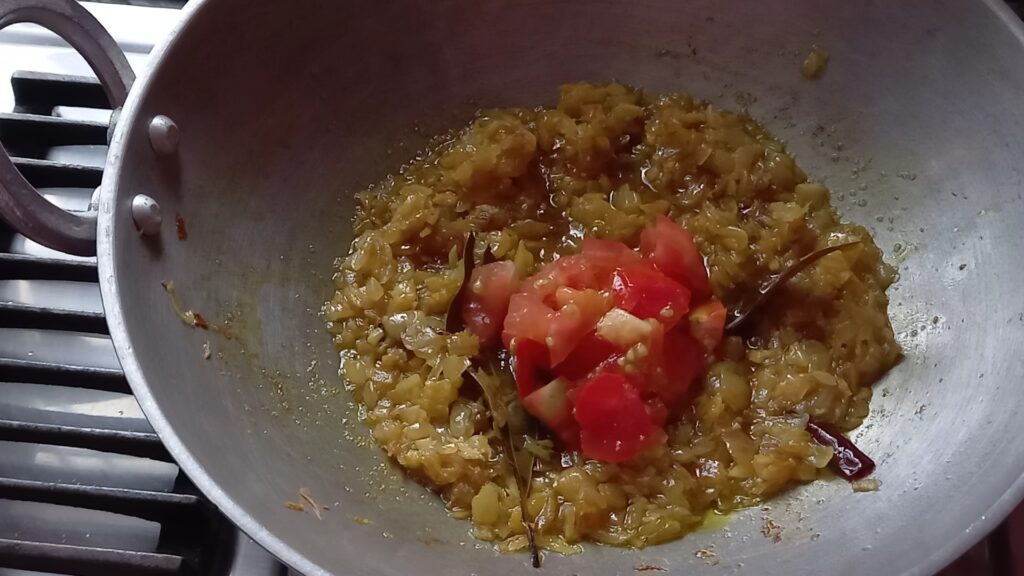 Now, turn the flame on medium add all powdered spices. Mix well and cook for 15 minutes on low flame.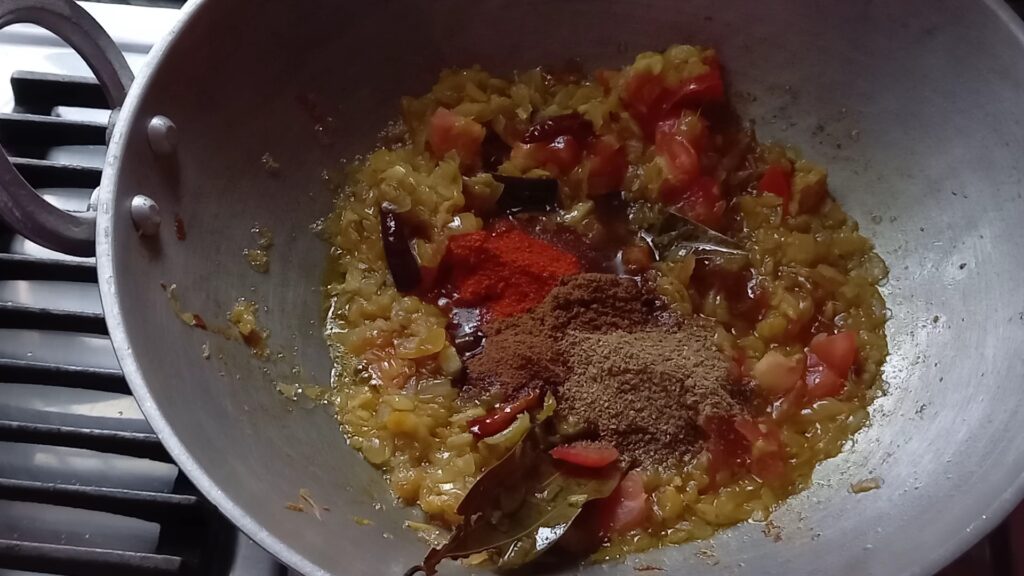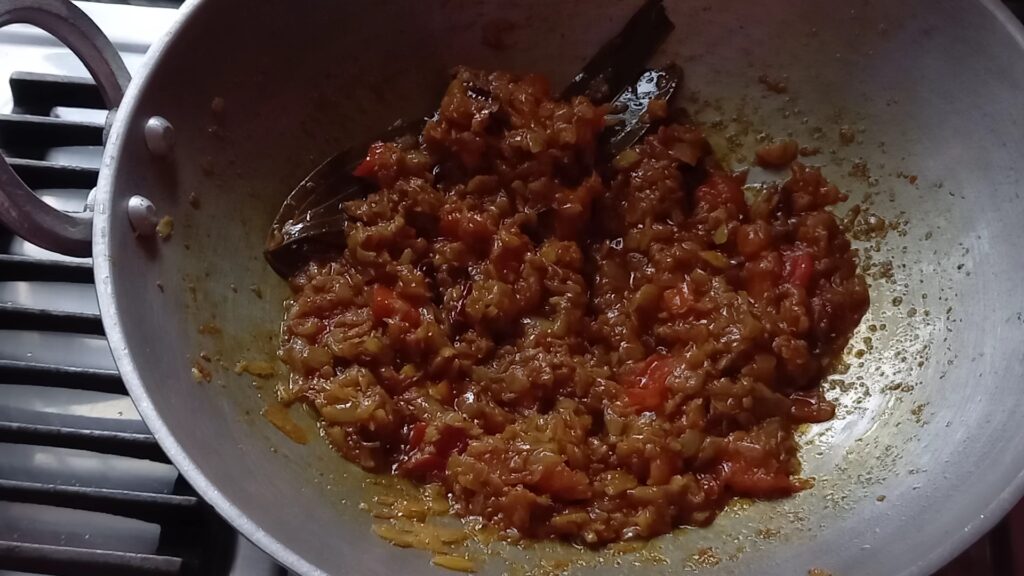 Then, add boiled jackfruit/kathal. Mix it and cook for 3 minutes on high flame.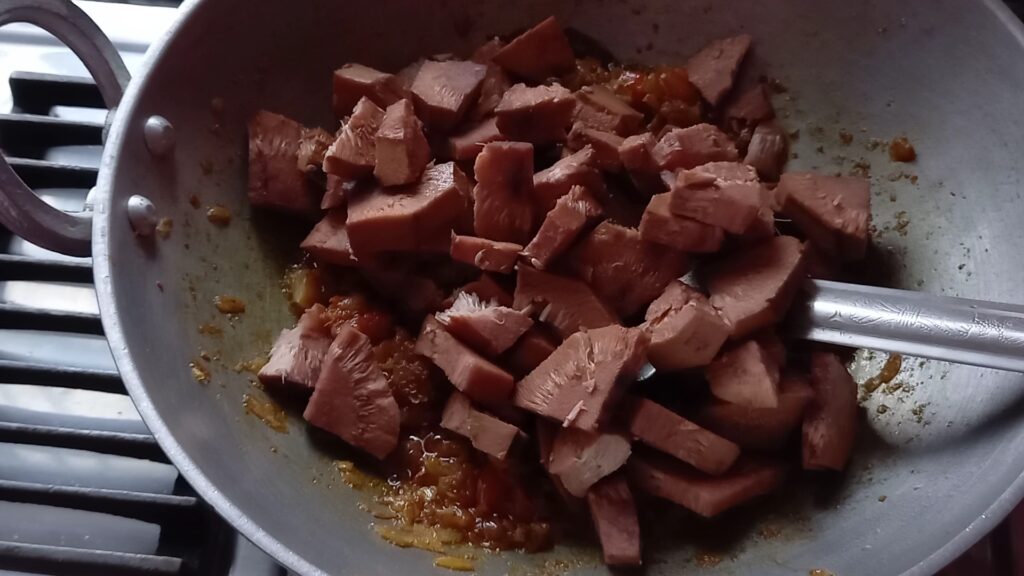 Turn the flame on medium and cover it and cook for 10 to 15 minutes. After that add water and again cover it and cook for more than 10 to 15 minutes.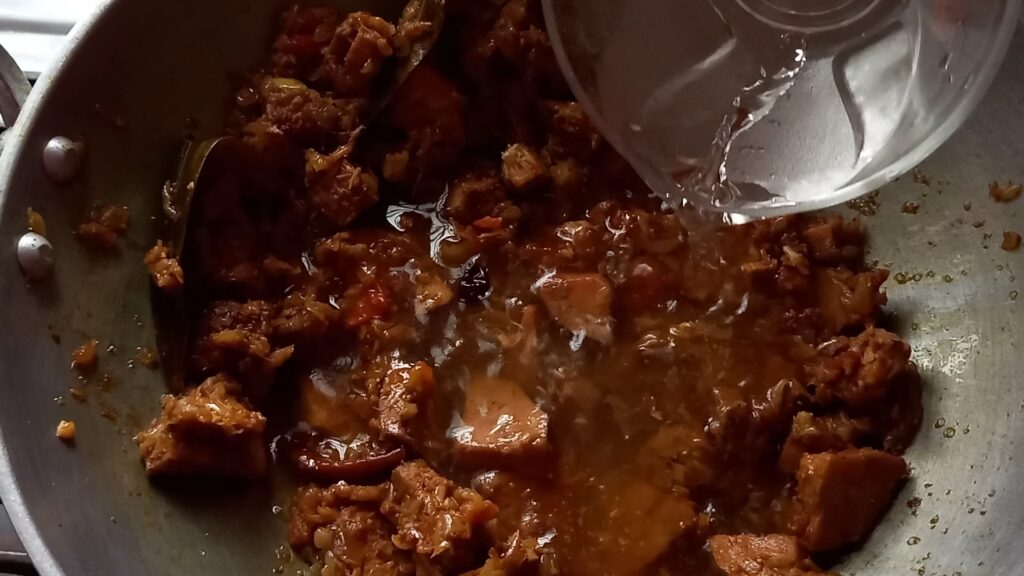 Now, turn the flame on high and cook for 5 minutes or until it is dry. If you like some gravy, do not reduce the gravy. And turn off the heat. But if you want dry curry then cook it for more.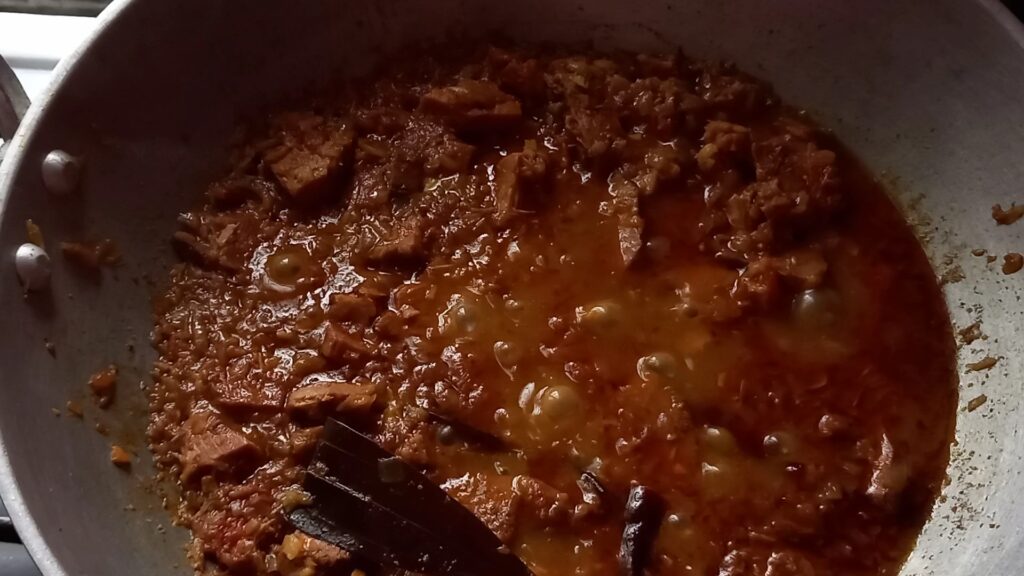 When it is dry, turn off the heat and garnish it with some chopped coriander leaves.