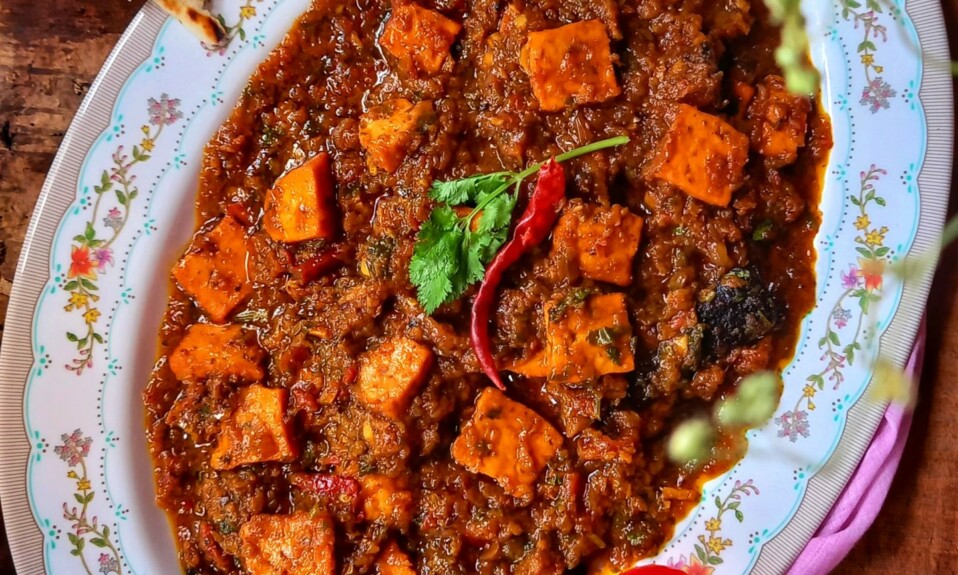 Dhaba style paneer masala | Paneer masala | Learn how to make super scrumptious and spicy paneer masala with step-by-step photos and video. Paneer masala is a spicy Indian curry that is made with paneer. Paneer is the Hindi name of cottage cheese. You mostly found these types of curries in roadside restaurants in India. In Indian dhabas you can find many delicious recipes like paneer masala, butter paneer, chicken masala, tandoori chicken, tandoori naan, mutton curry, etc. And you can also make this paneer masala for lunch or dinner, even for house parties. Serve this paneer masala with butter naan, naan, roti.
What is Dhaba-style paneer masala?
Paneer masala is a spicy curry. The gravy of this curry is based on onions and tomatoes. Then add some fried paneer cubes to the gravy. And it is done. It requires some basic ingredients which are easily available. The making process of this gravy is so easy that anyone can cook this curry. I always prefer my homemade paneer/cottage cheese for any paneer recipe. And trust me, making paneer at home is very easy. The homemade paneer is way better than the market one. So, you have to try this at home once. Here is my paneer recipe link, HOMEMADE PANEER/COTTAGE CHEESE.
Finally, do check my other paneer recipes that you can make easily at home.
Ingredients
250 grams of paneer
2 tablespoon ginger, garlic
3 to 4 grated onions
3 tomato puree
1 tbsp cumin seeds
4 to 5 tbsp mustard oil
1 and ½ tbsp salt
½ tbsp turmeric powder
4 to 5 dry red chilies
2 tbsp coriander powder
1 tbsp cumin powder
1 tbsp garam masala powder
1 tbsp dry fenugreek leaves/Kasuri methi
1 tbsp sugar
1 tbsp red chili powder
50 to 60 ml water
Some freshly chopped coriander leaves
| | |
| --- | --- |
| Total time | 40 minutes |
| Servings | 4 to 5 |
How to make paneer masala?
Take 250 grams of Paneer cubes. Crush the ginger-garlic. you can also use ginger garlic paste. take some grated onions and tomato puree.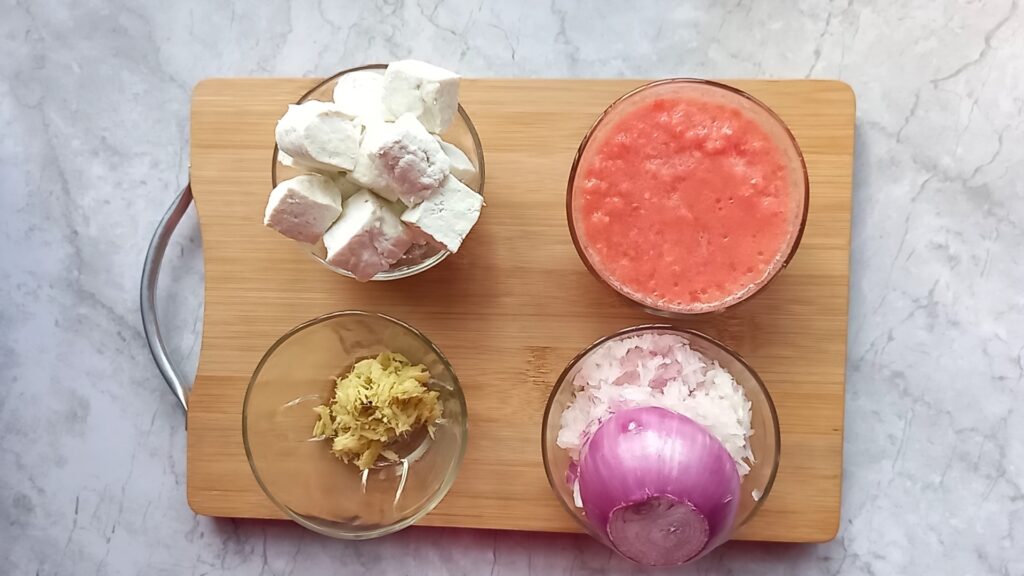 Take a pan, add oil, and heat it for 2 minutes on medium flame. Then fry the paneer cubes from both sides for 2 to 3 minutes.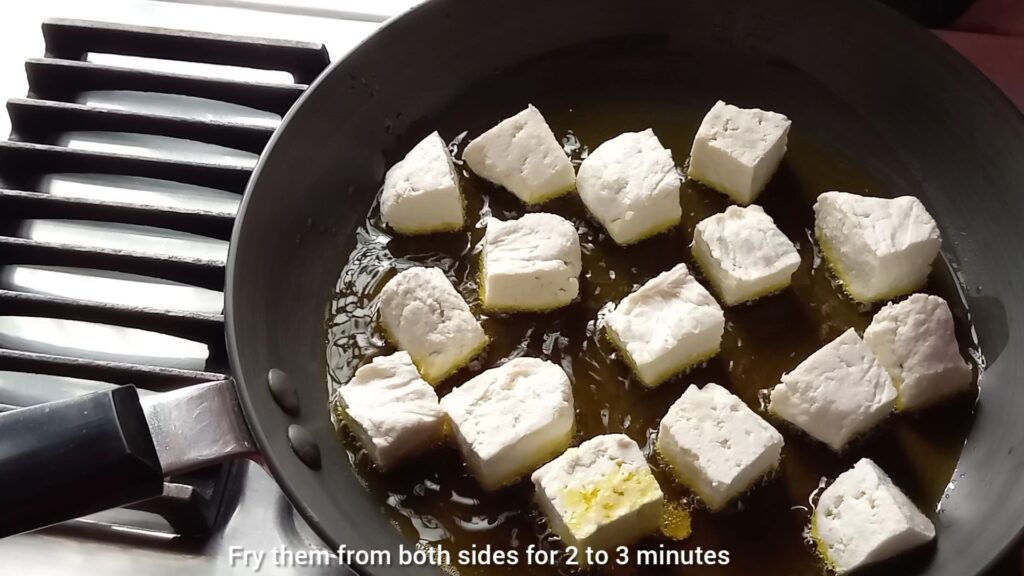 Until it is light golden in color. Do not deep fry the paneer cubes. When it is ready, remove it from the oil.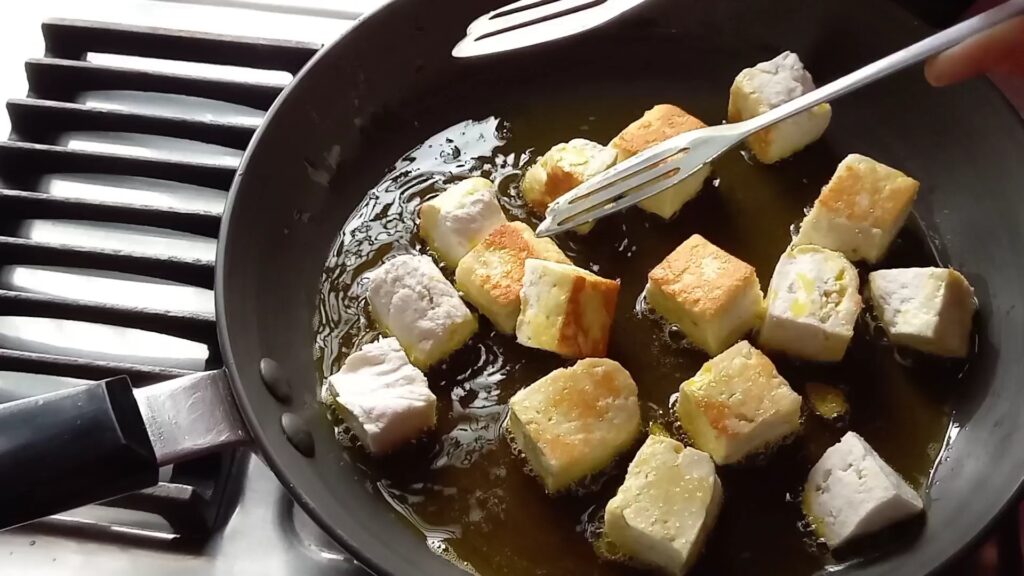 In the same pan, add cumin seeds, and onions. Sauté it for 4 to 5 minutes on high flame.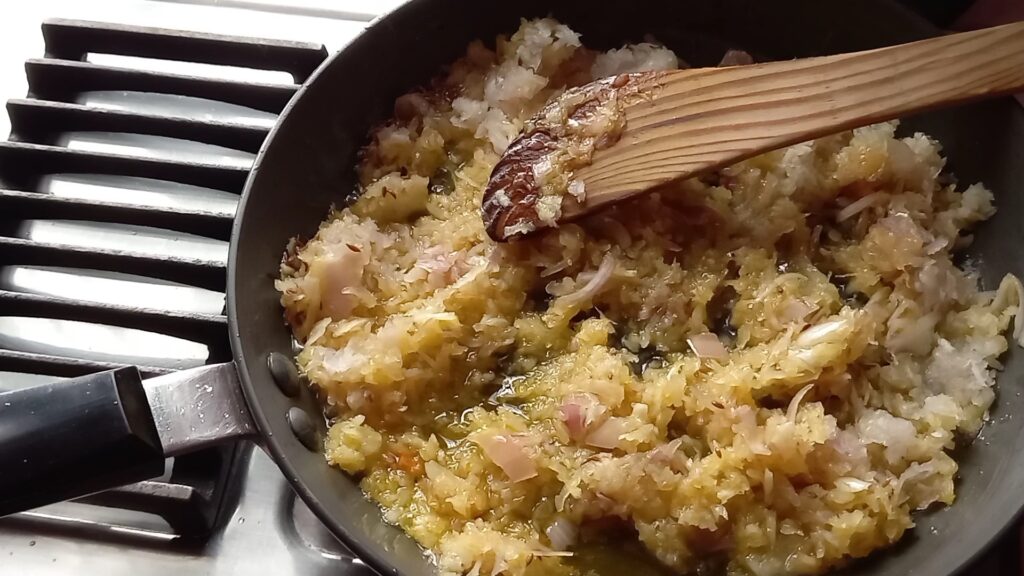 Then add salt and turmeric powder. Add dry red chilies. Turn the flame on medium and cook for 5 to 10 minutes. Cover it and cook the onions until it is golden in color. Occasionally, stir them.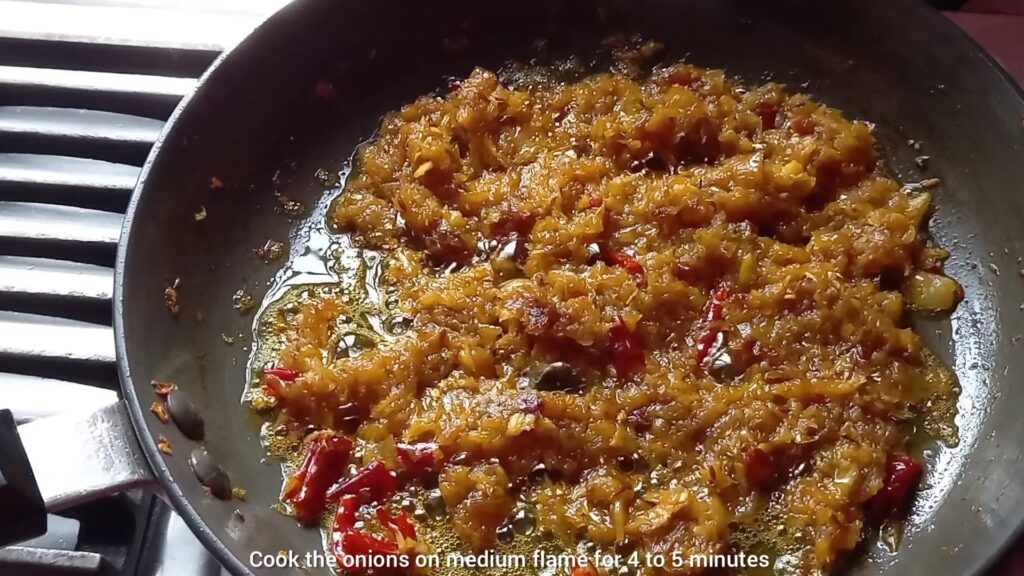 Then add tomato puree. Mix well and cook for 3 to 4 minutes on high flame.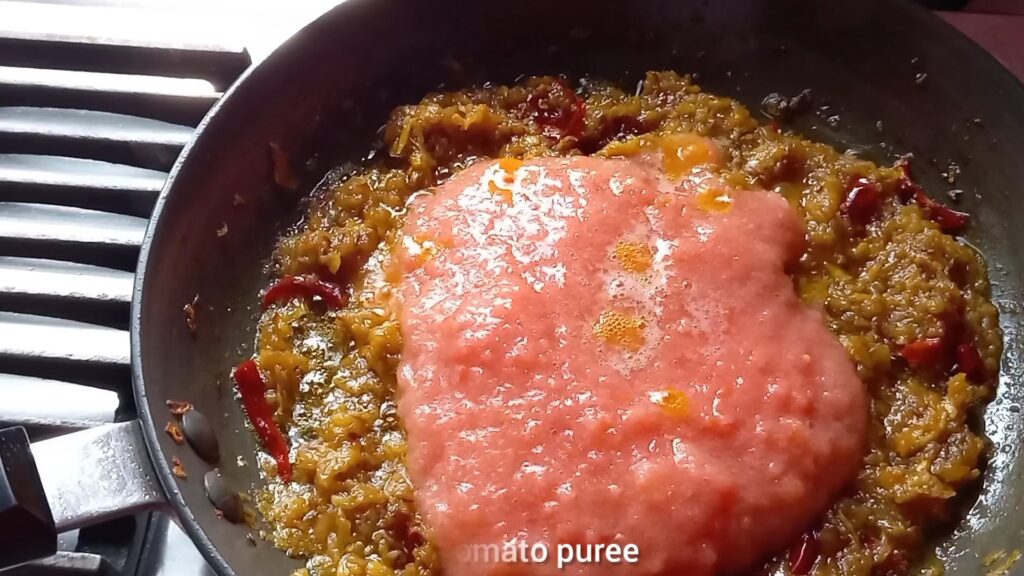 Then add all powdered spices. Mix well.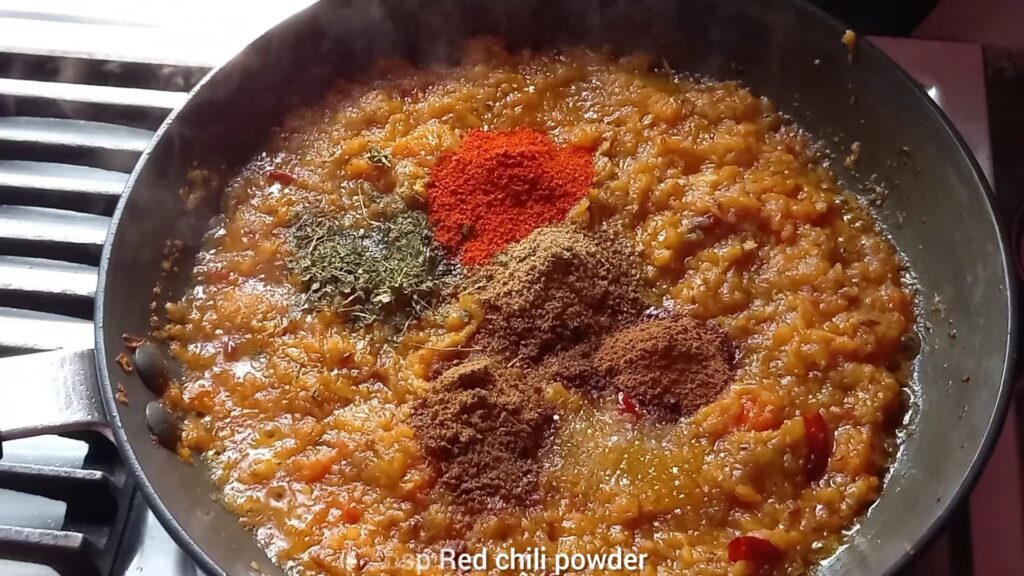 Cook on medium flame for 5 to 10 minutes.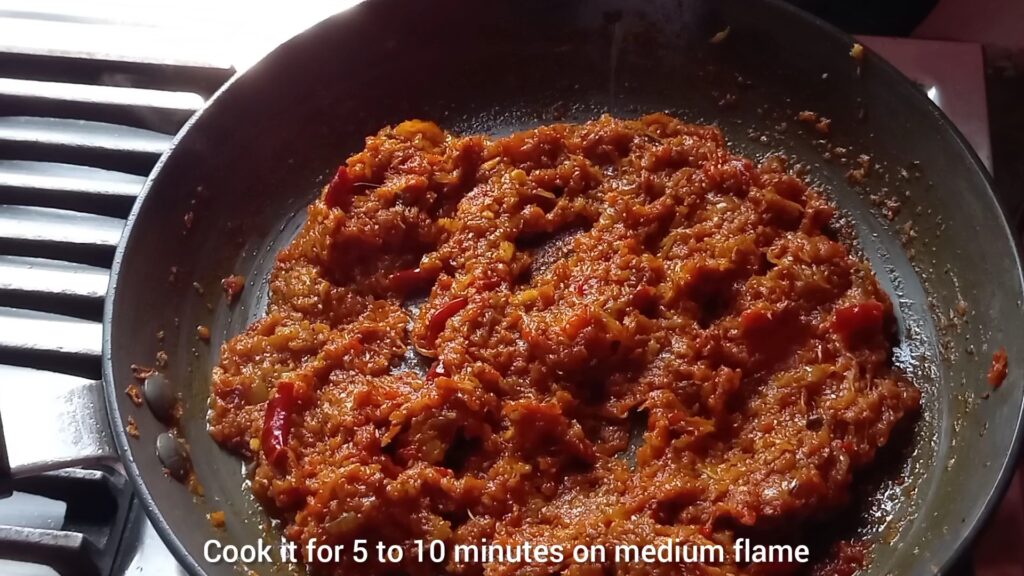 Now, add water.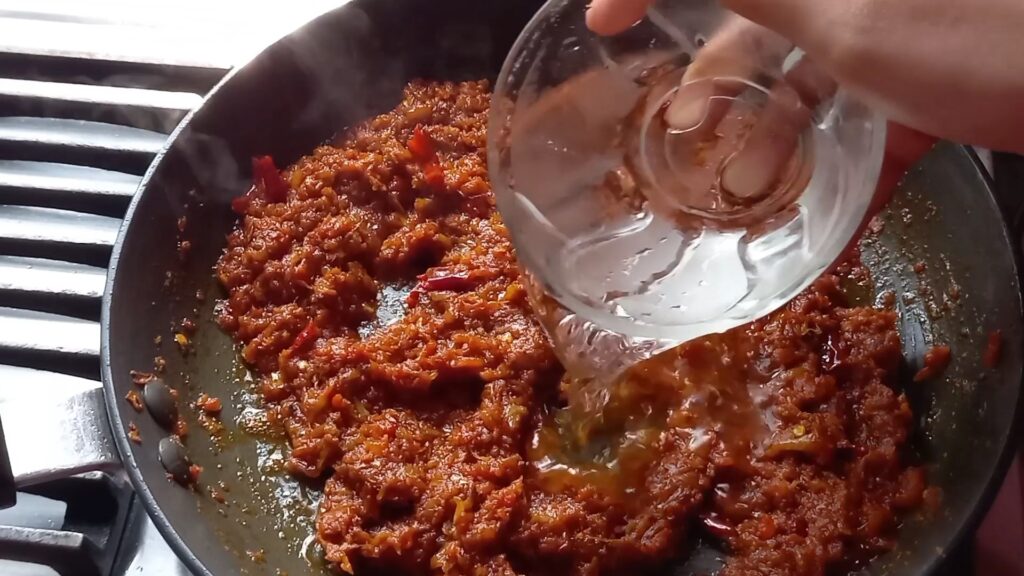 Cover it and cook for 10 to 15 minutes on medium flame.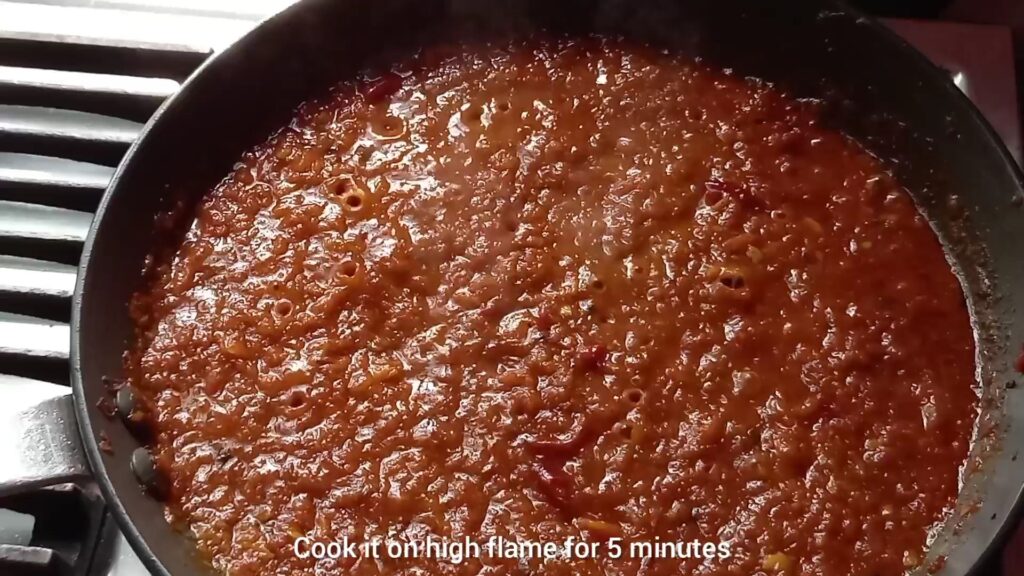 After that, add fried paneer cubes in the gravy. Mix well. And stir it for 2 to 3 minutes on high flame.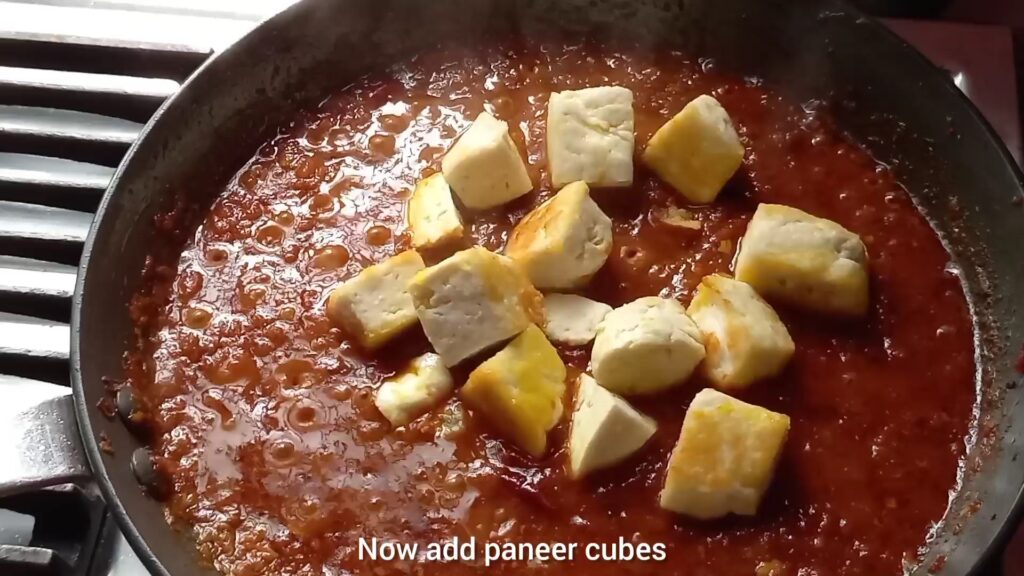 Now it is ready. Garnish it with some coriander leaves and turn off the heat.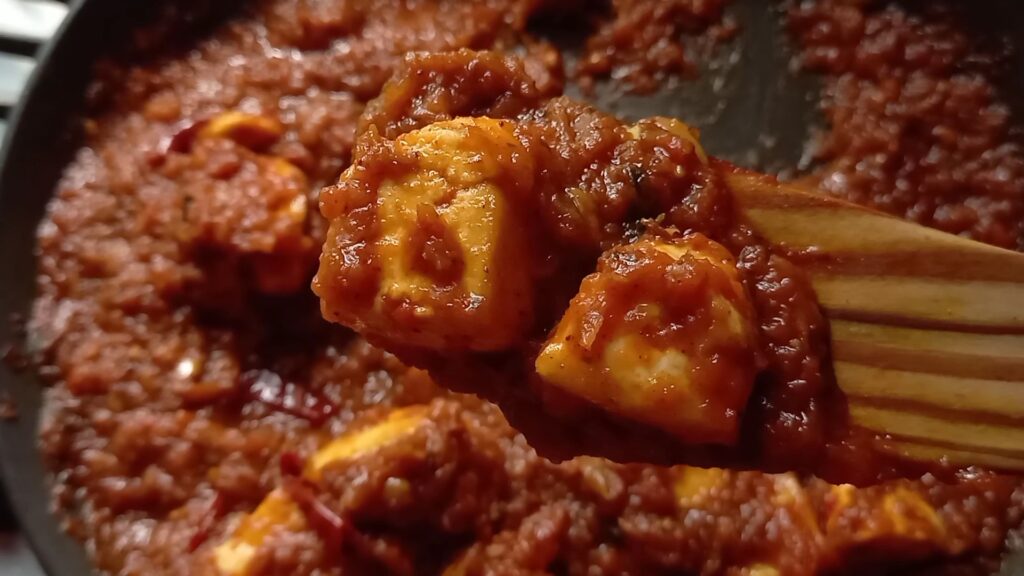 Dhaba style paneer masala is ready to serve. Serve it hot with roti, naan, butter naan.