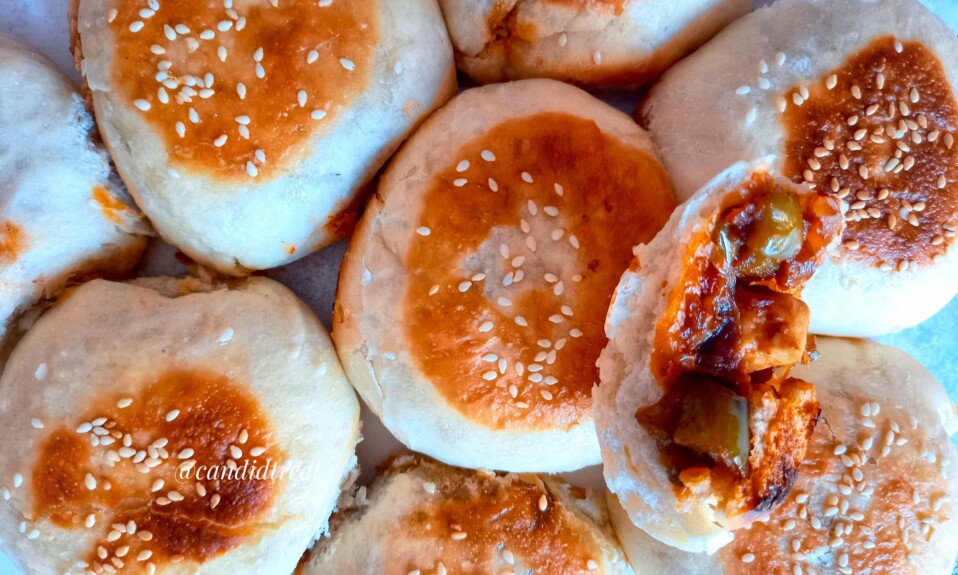 Paneer stuffed buns- Looking for something vegetarian recipes. Try this paneer stuffed buns. watch out for the video for a better understanding. These eggless buns are stuffed with simple paneer stuffing, but the stuffing is super delicious. These buns are eggless and super moist and soft. You can use your favorite vegetables for stuffing. And this one is also going to be a favorite of your kids. You can make these stuffed buns in breakfast, snacks, or even for your kid's lunch box. Fill these small bombs with a package of delicious and healthy flavors.
Ingredients of stuffed buns
Paneer/cottage cheese- paneer is an Indian cheese that is made with cluttered milk. You can use homemade paneer for an extra soft texture. It is very healthy.
Capsicum- here I use small cubes of capsicum. You can also use other vegetables like chopped carrots, corns, mushrooms. You can also use chicken or other proteins too.
Onions, ginger and chilies- it is the base of this stuffing.
Sauces- I use vinegar, soya sauce, chili sauce, tomato sauce. This gives a nice punch of sweet and savory flavors. Use some chili flacks. You can also use other Italian herbs.
You may also like these recipes too…
Ingredients for the buns and their filling
250 grams of refined flour
30 ml luke warm water
1 tsp sugar
2 tbsp dry activated yeast
1 tbsp salt
1 tbsp powdered sugar
3 tbsp oil
Some sesame seeds
Some extra water for kneading
For filling
1 chopped onion
4 green chilies chopped
2 to 3 piece of ginger chopped
1 capsicum chopped
1 tomato chopped
1 tbsp salt
1 tbsp vinegar
1 tbsp soy sauce
3 tbsp red chili sauce
4 to 5 tbsp tomato sauce
1 cup paneer/cottage cheese
4 tbsp oil
2 tsp red chili flacks
some milk and sugar mixture for dough
| | |
| --- | --- |
| Total Time | 2 hours |
| Baking time | 30 to 35 minutes |
| servings | 8 to 9 buns |
How to make buns?
Take a bowl, add luke warm water. Make sure the water is not hot or boiling. When you put your finger in, stay for 3 seconds. Then, add sugar. Mix well.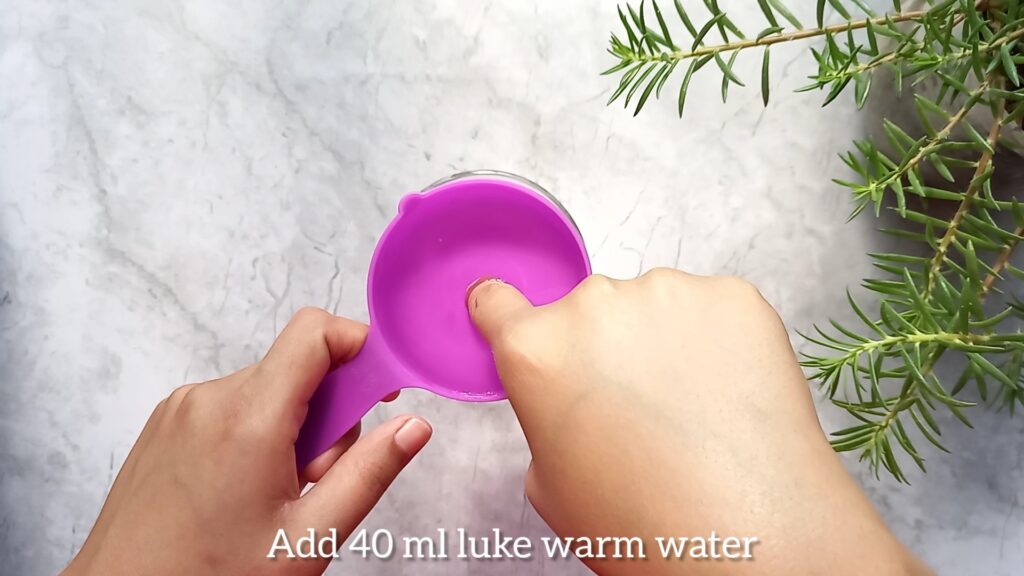 Add yeast. Mix well. Here, i am using dry activated yeast.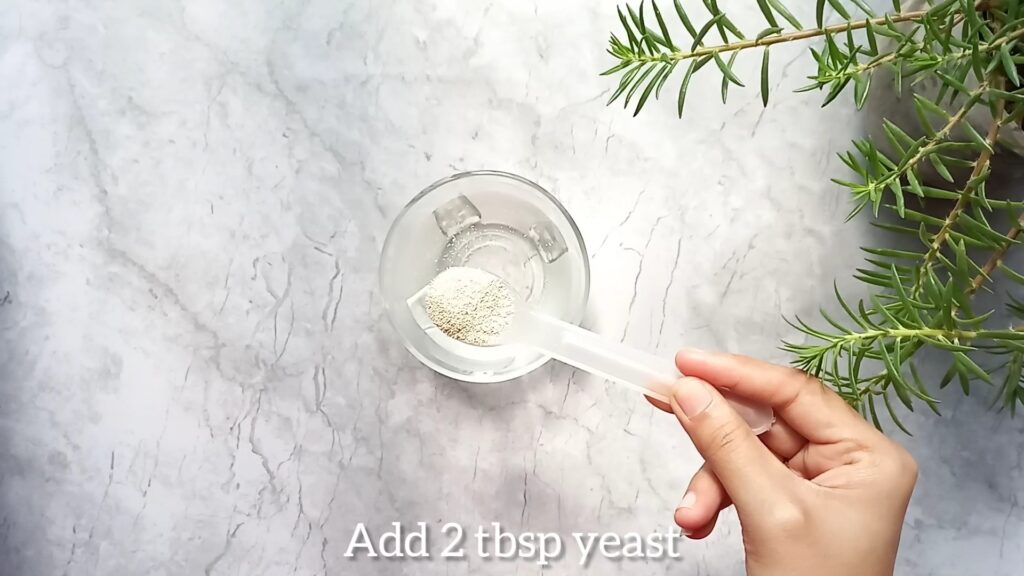 Leave it for 10 minues to activate the yeast.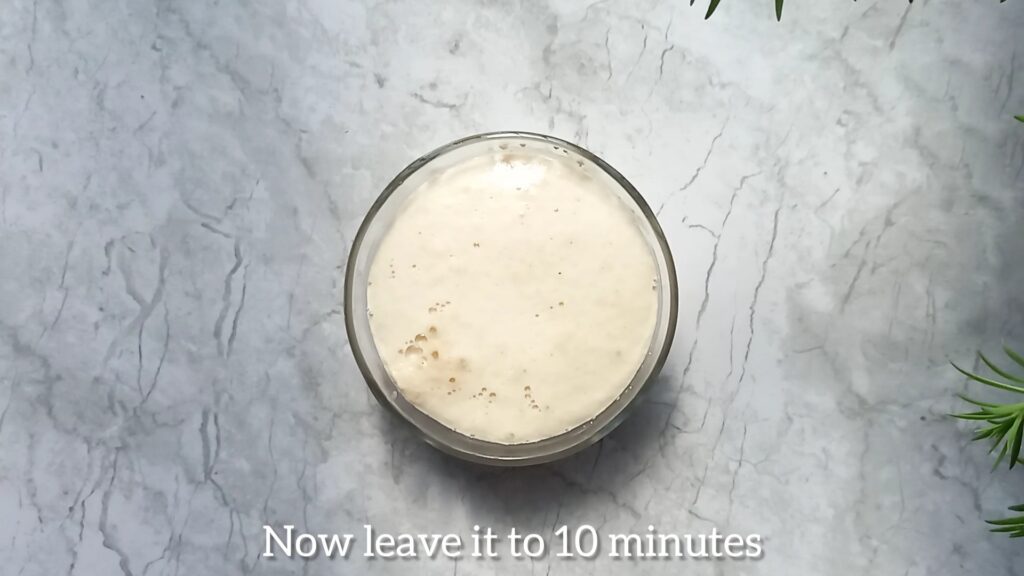 Then take a bowl, add flour, salt and sugar. Mix it.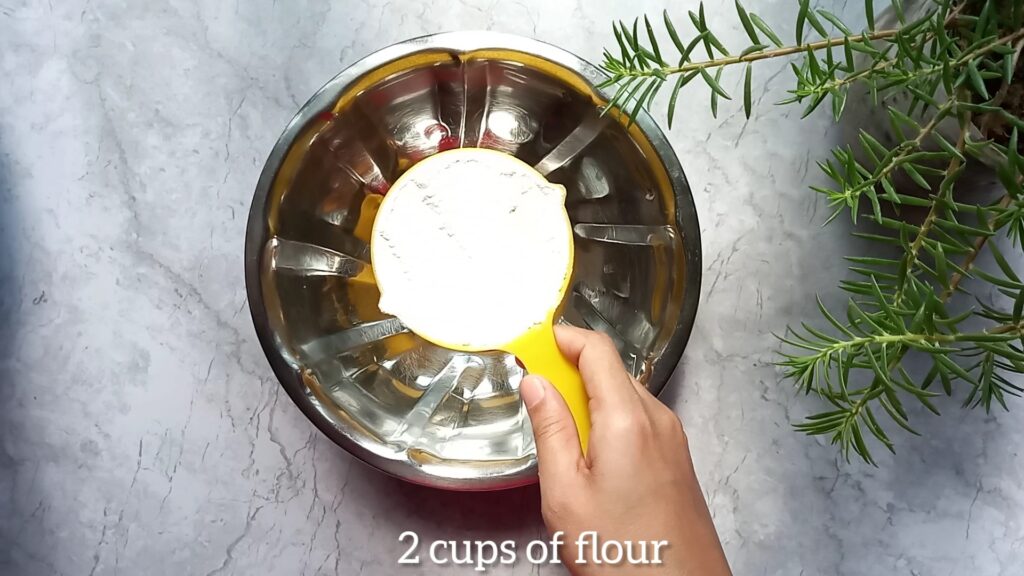 Pour the activated yeast and knead it.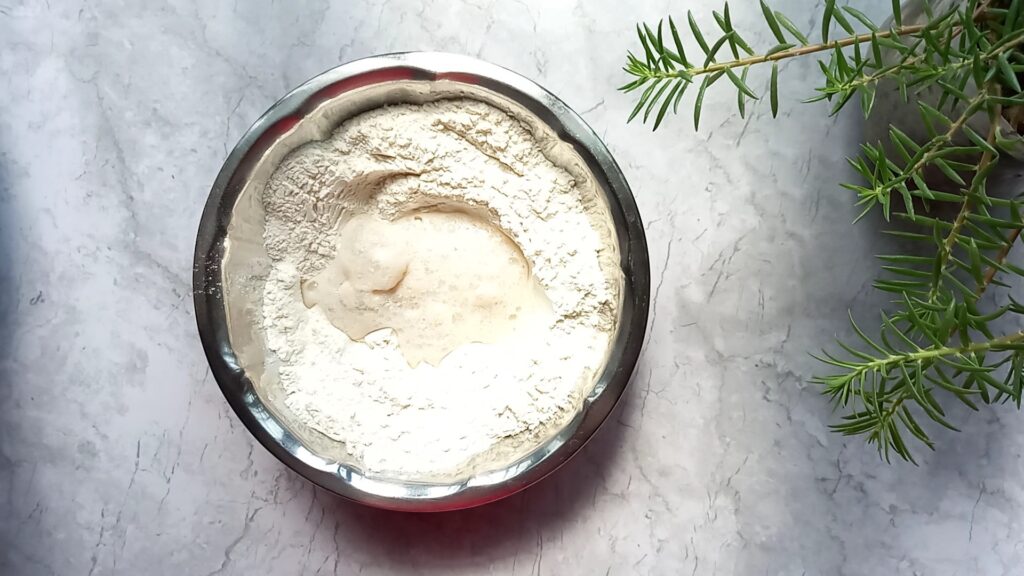 Use more wter to make a soft dough. It takes 2 to 3 minutes.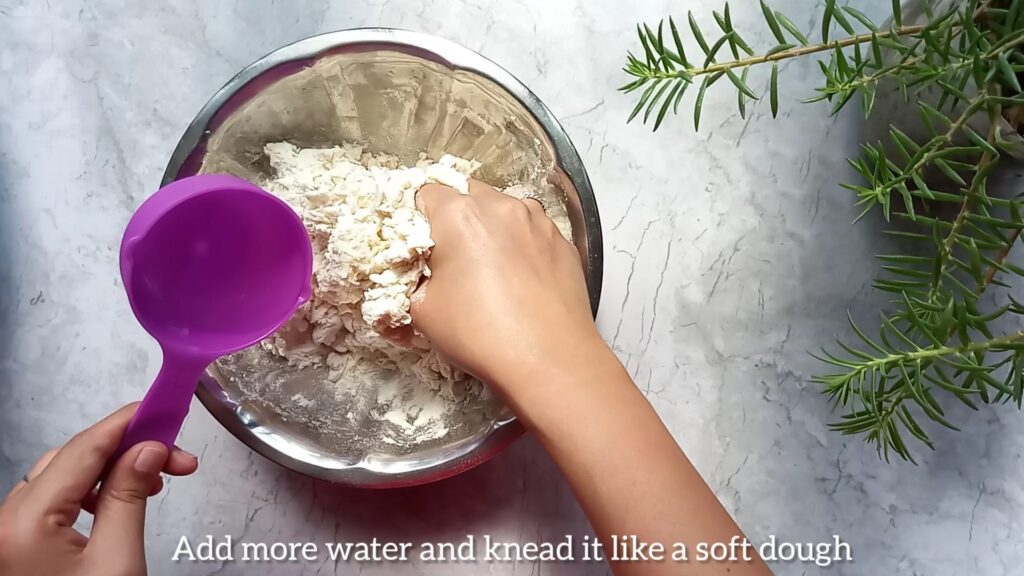 Then add oil and knead it again.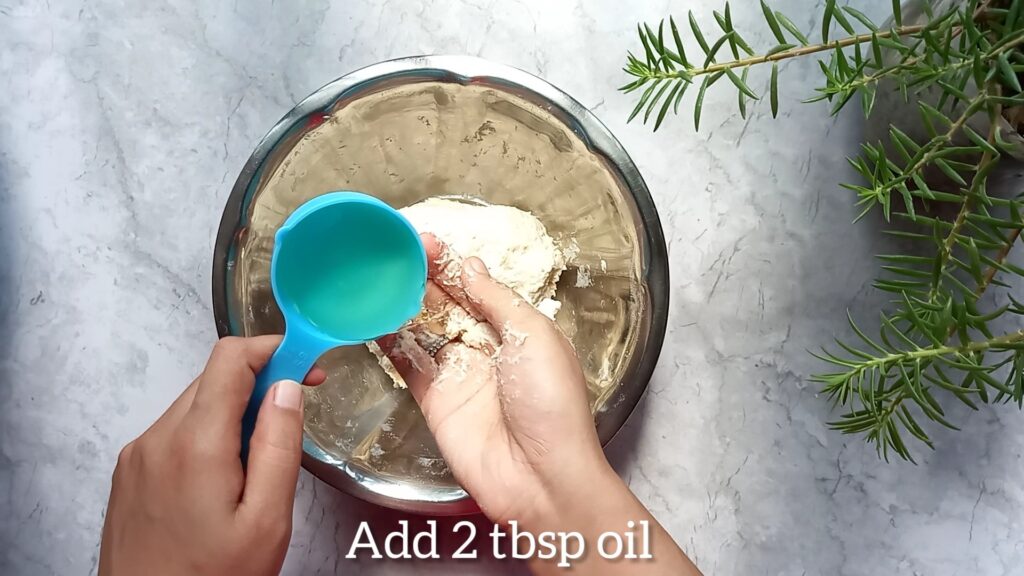 Now, grease it with some oil and cover it. Leave it for an hour. Until it doubles in size.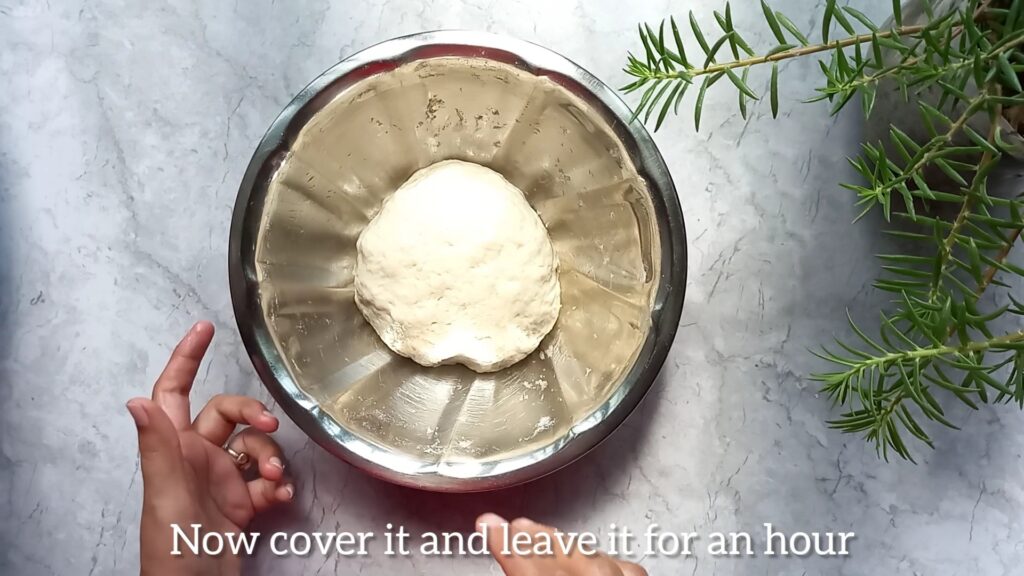 Meanwhile, prepare the stuffing for buns
Take a pan add oil. Heat it for 2 minutes on high. Then add green chilies, ginger. Regulate the flame on medium.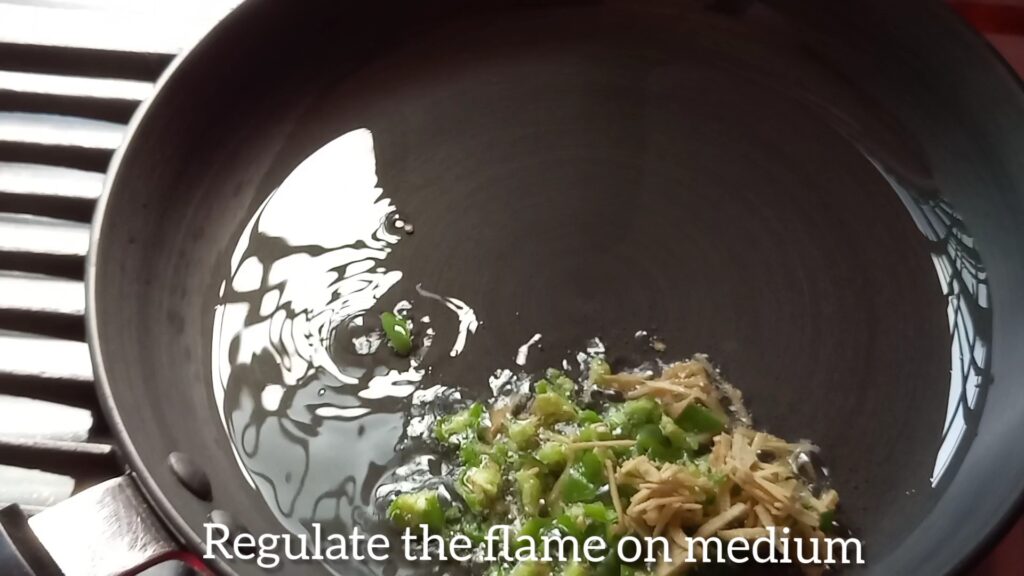 Add onions. Cook it for 4 minutes.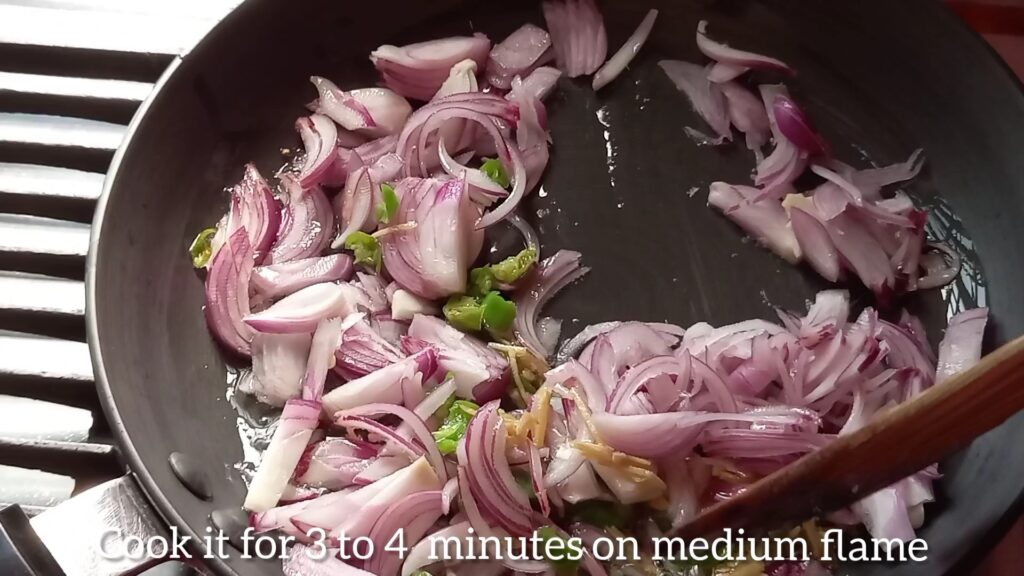 Then add salt. Add tomato. Again cook for 3 to 4 minutes.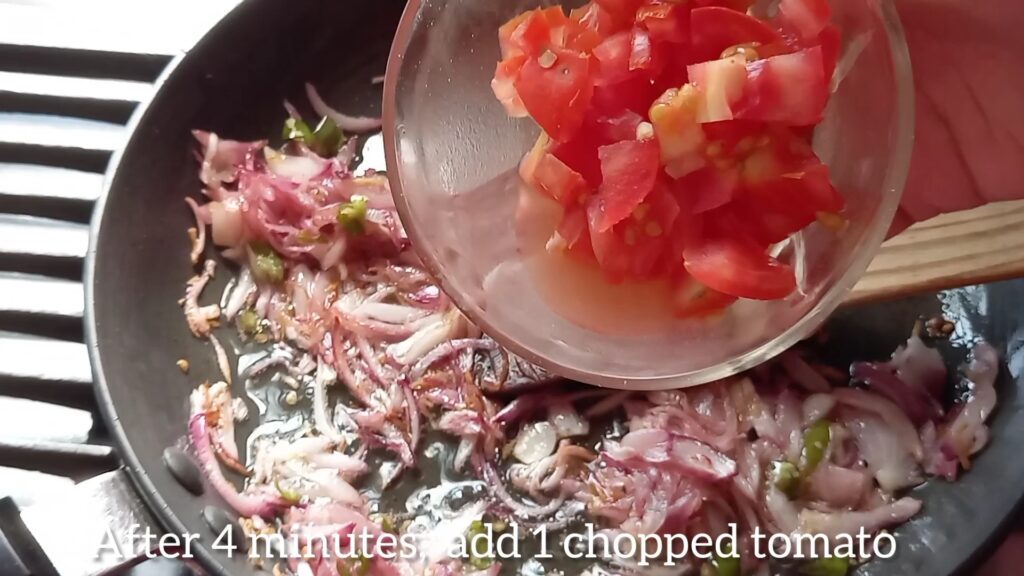 Add capsicum. Cook it for 8 to 10 minutes.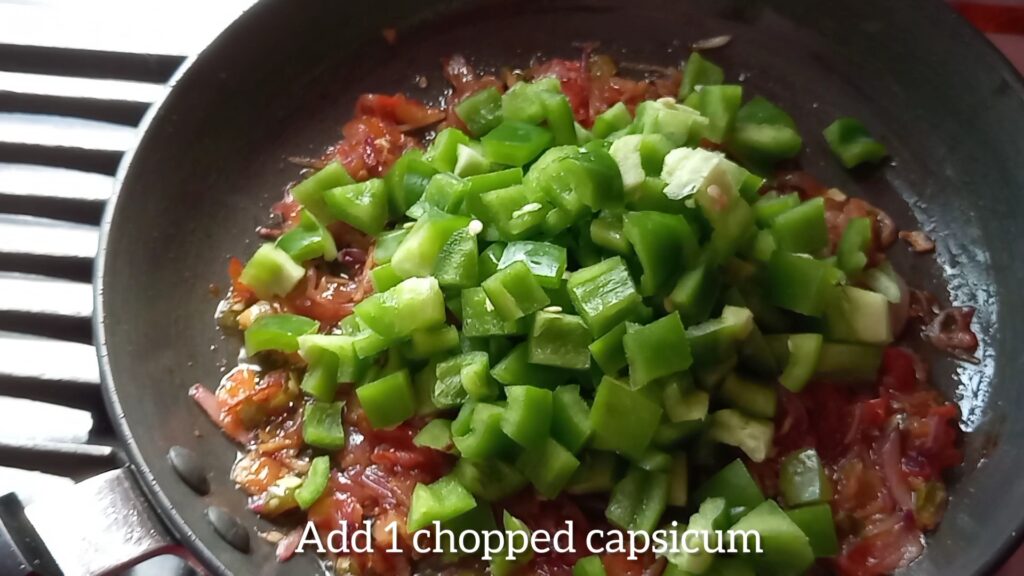 Now add vinegar, soy sauce, red chili sauce, tomato sauce. Mix well.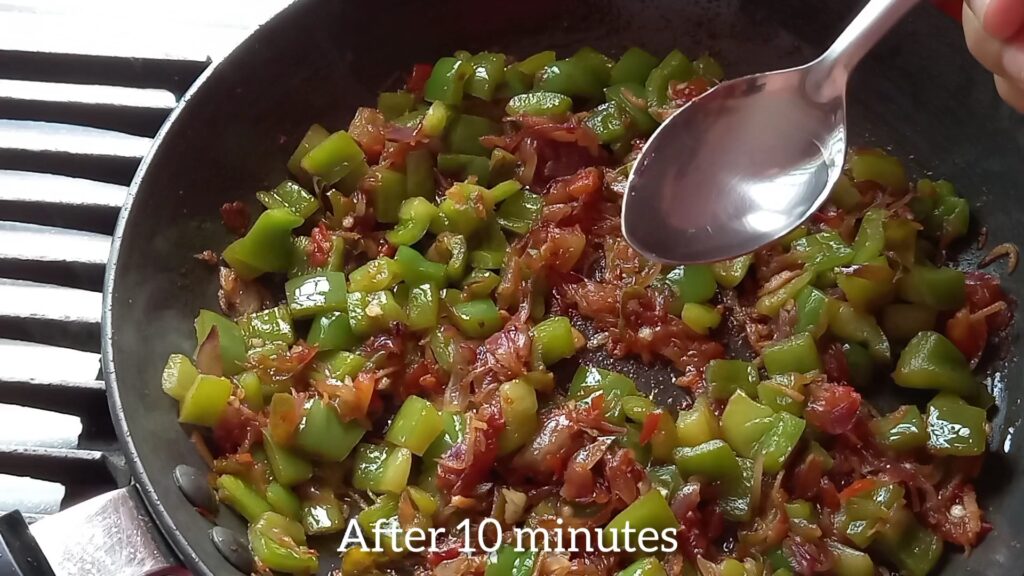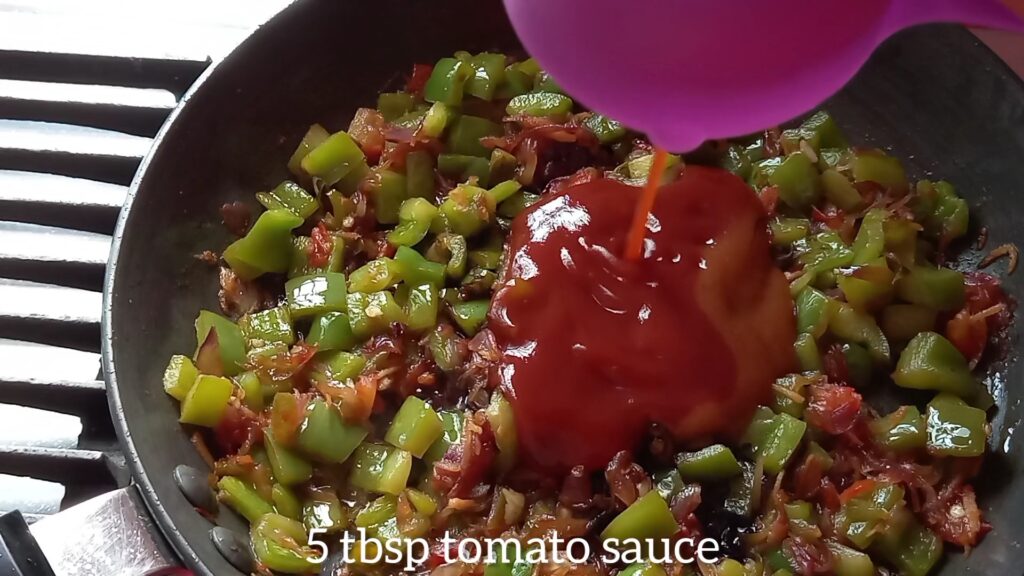 Then add paneer cubes. Add red chili flacks.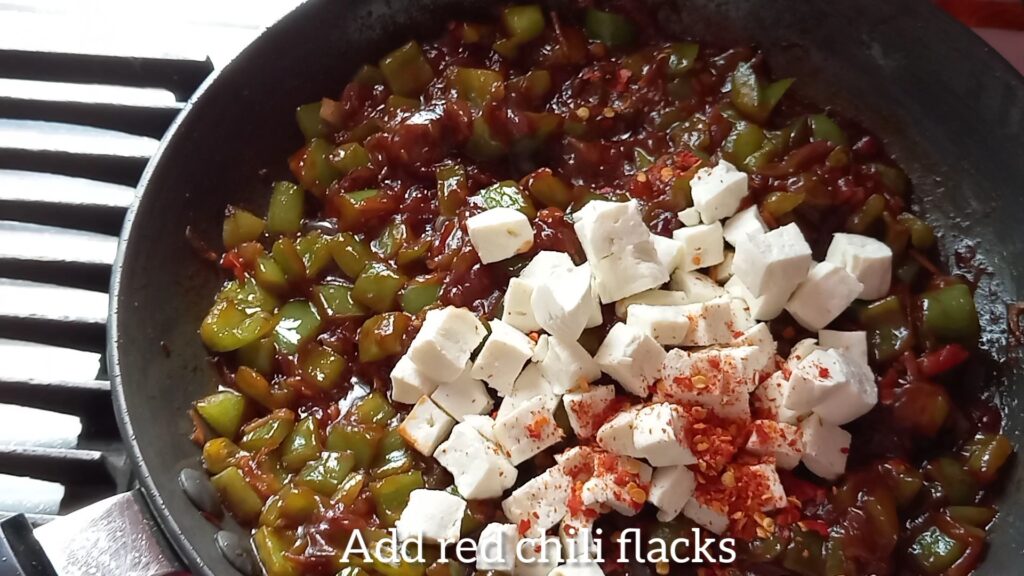 Cook for a minute. After that turn off the heat. Leave it to cool down the mixture.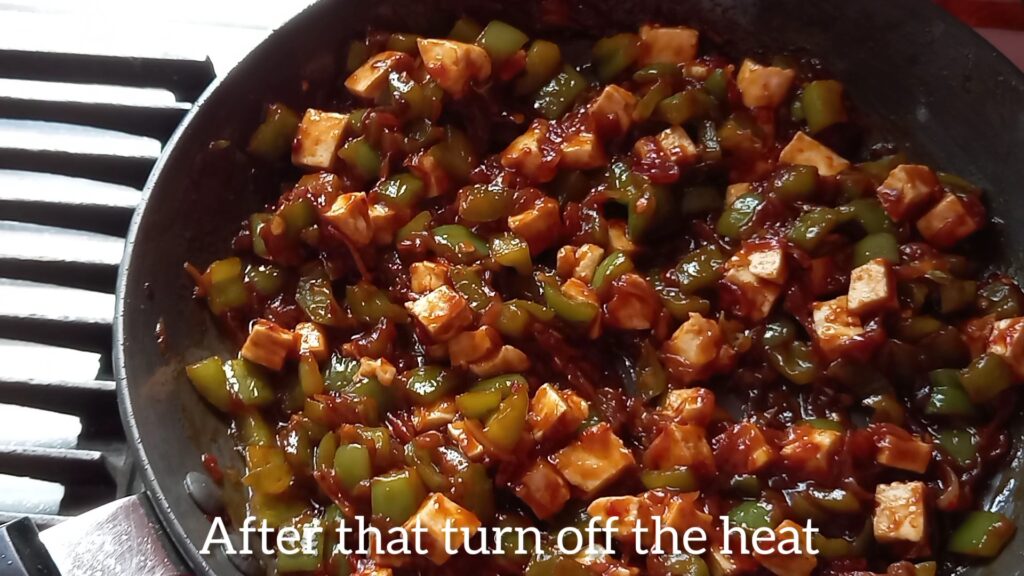 How to stuff the buns?
After an hour, the dough doubled in size. Knead it for a minute and divide it into lemon size balls.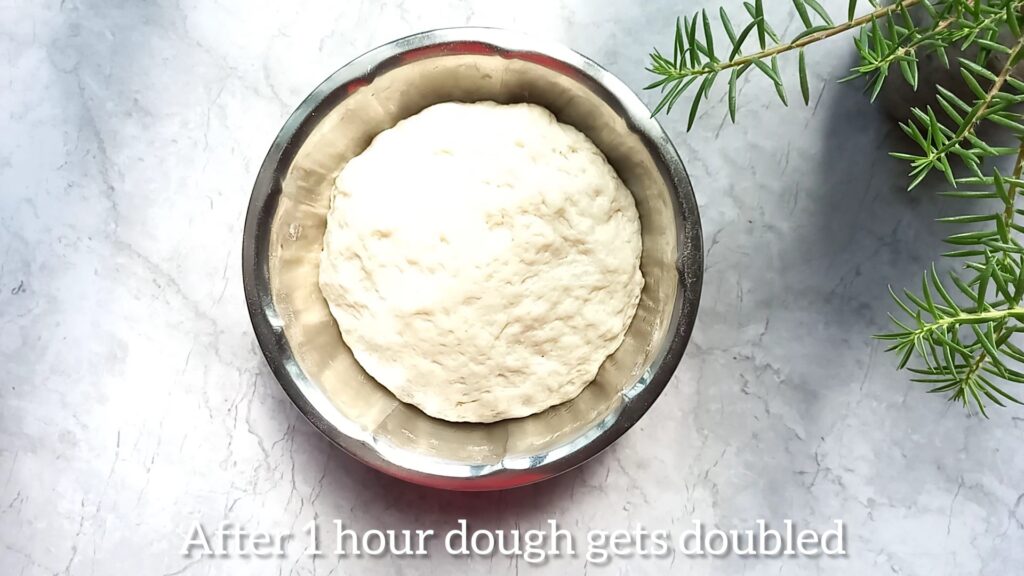 Now take a tray, line it with butter paper or grase it with oil.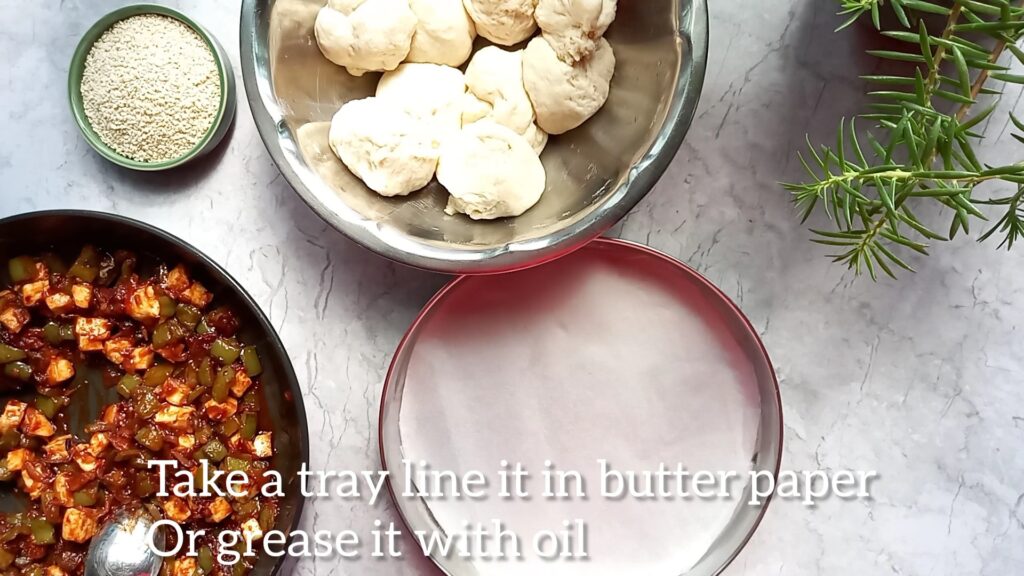 Take a piece of dough. And spread it like this.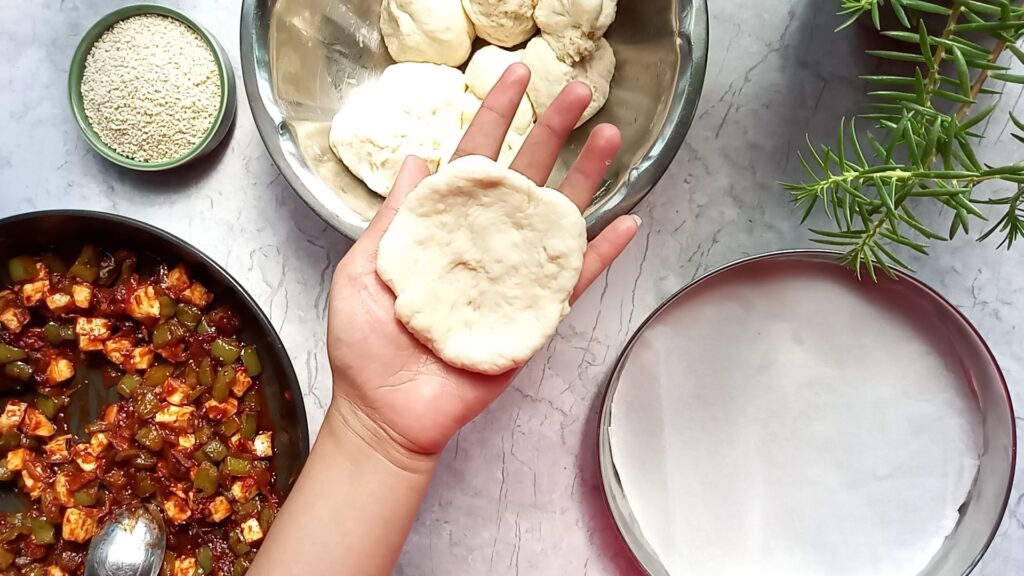 Place some filling in the center of the dough.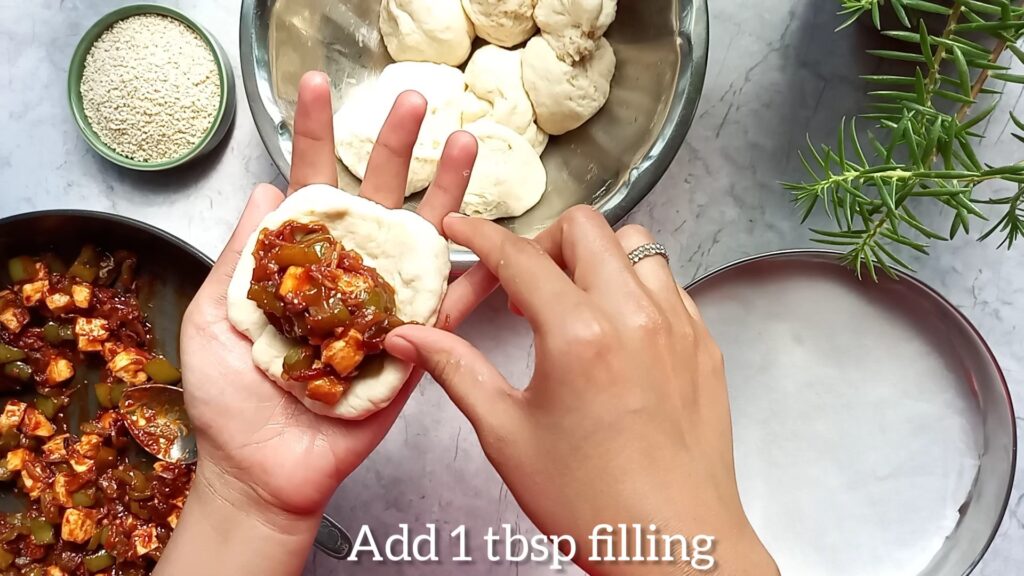 And cover it with the edges of the dough. Streatch the dough then collect it in the middle and pinch it. Make all of them like this.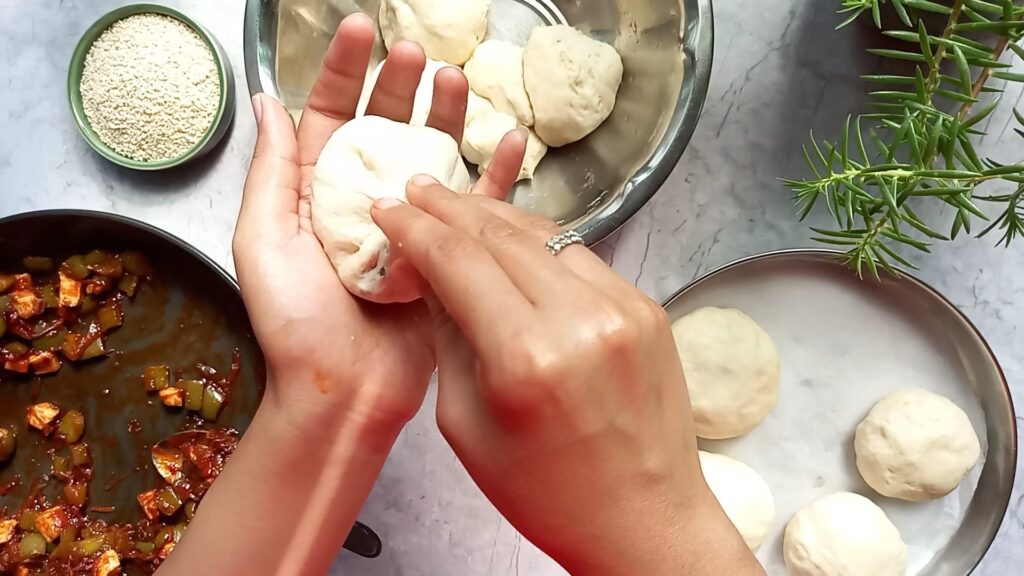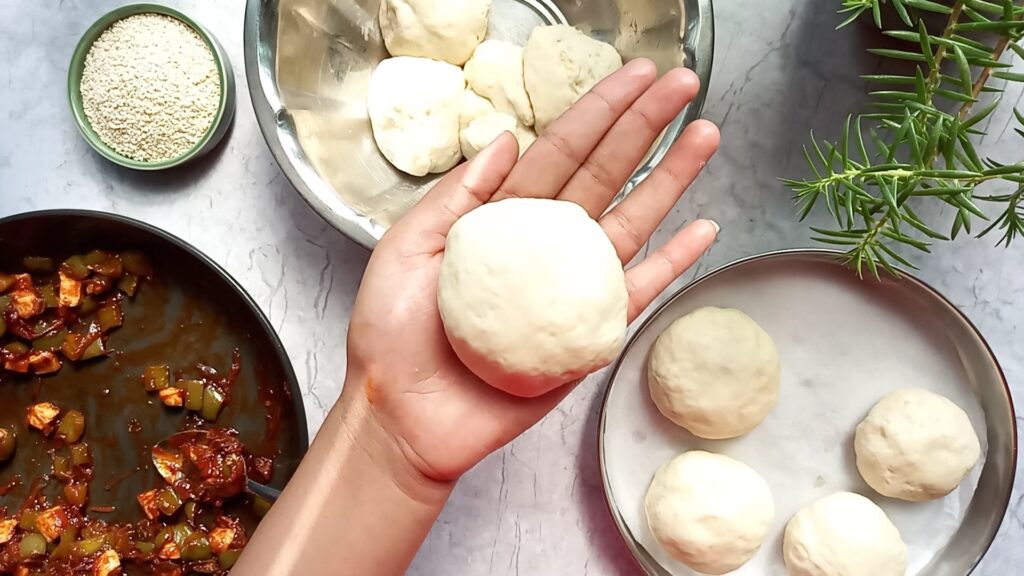 Now, grease the buns with milk and sprinkle some sesame seeds. For the milk mixture add some milk and sugar. mix it then apply it to the buns. Now leave it for 30 minutes to prove it again.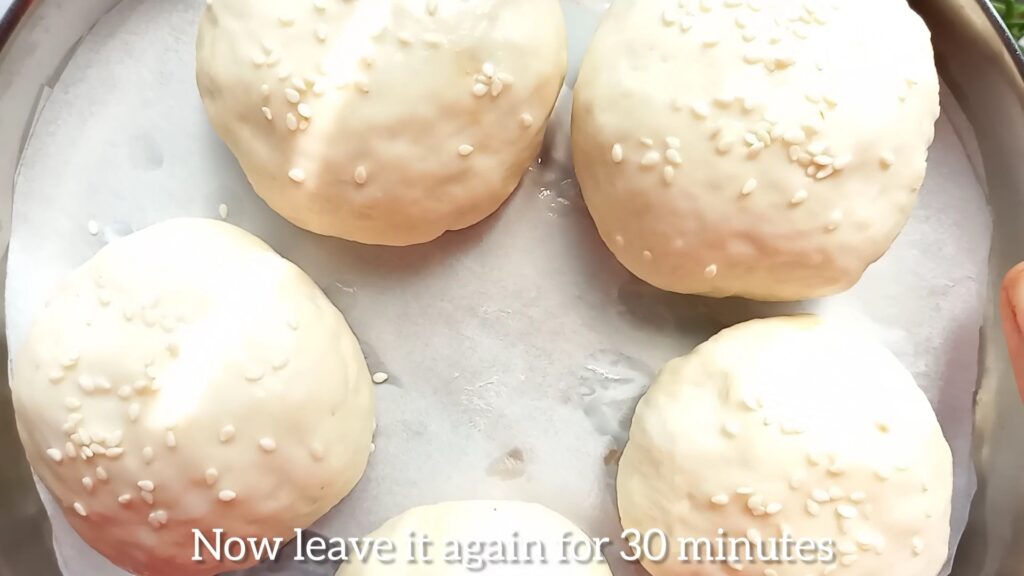 After 30 minutes, take a vessel, add sand and place a wire wrack. Preheat it for 10 minutes on medium.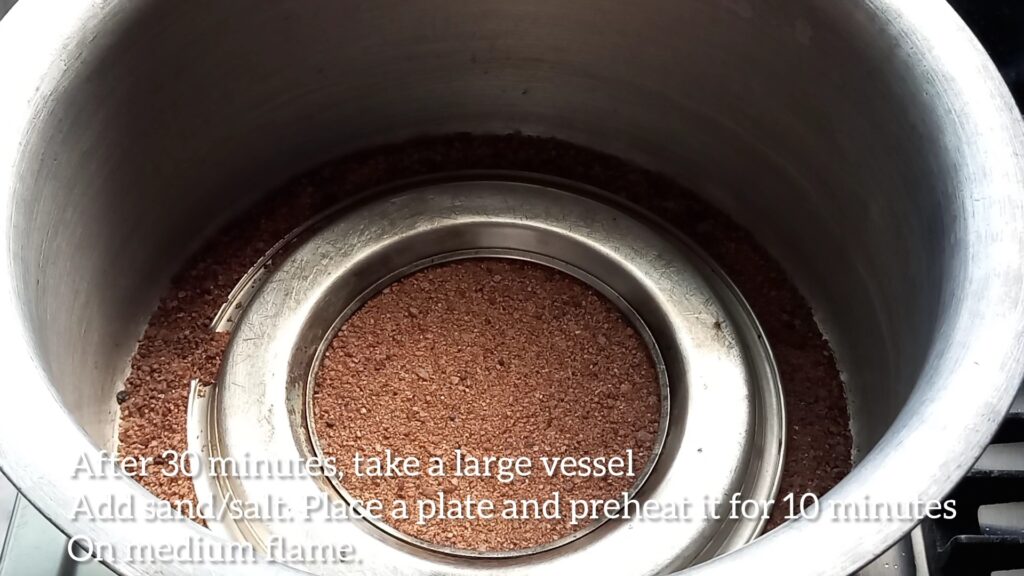 Then place the buns. And cook it for 30 to 35 minutes on low flame. You can also use the oven. Preheat the oven to 180 degrees and bake it for 15 to 20 minutes. When it is golden in color, it is ready to remove.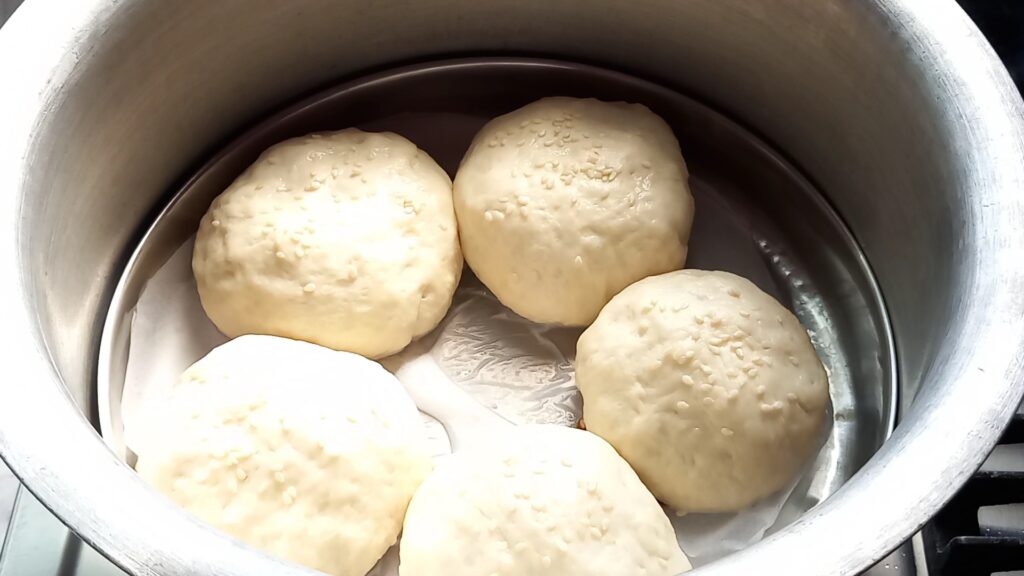 But on gas stove the color of the bun is same after baking. So do not worry for that. It is also baked very well on gas stove.
After 30 minutes, turn off the gas. Leave it to cool down. then remove the buns from butter paper.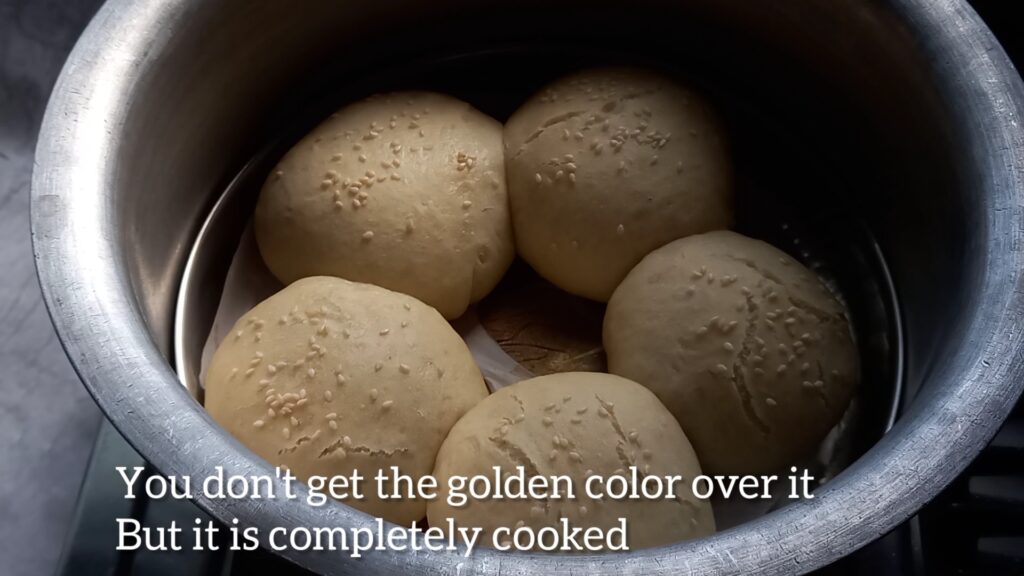 Now it's time to toast the buns on the griddle with some butter for 30 to 40 seconds. After toasting the buns you can get the exact golden color on your without oven buns.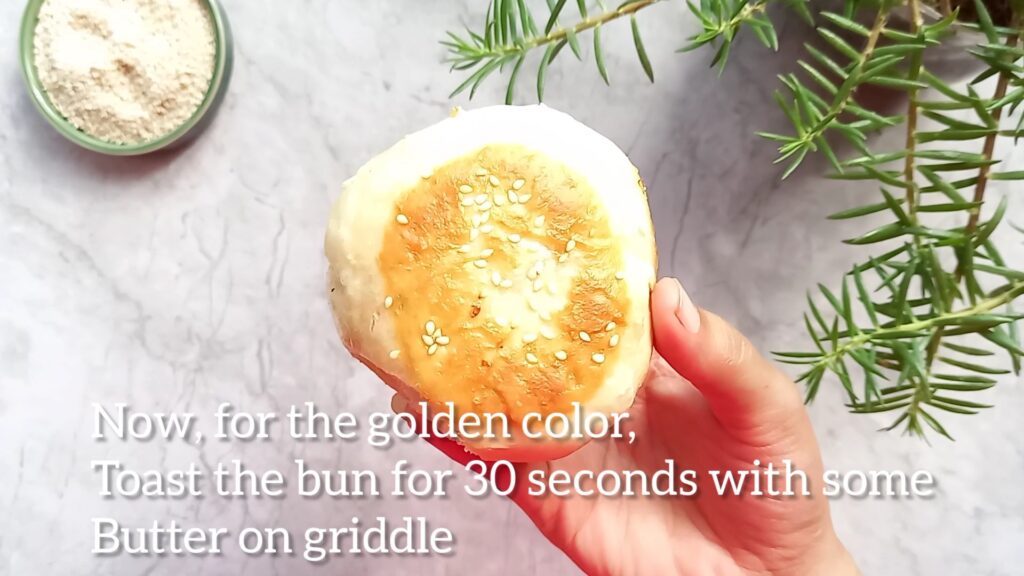 Our paneer stuffed buns is ready to serve.