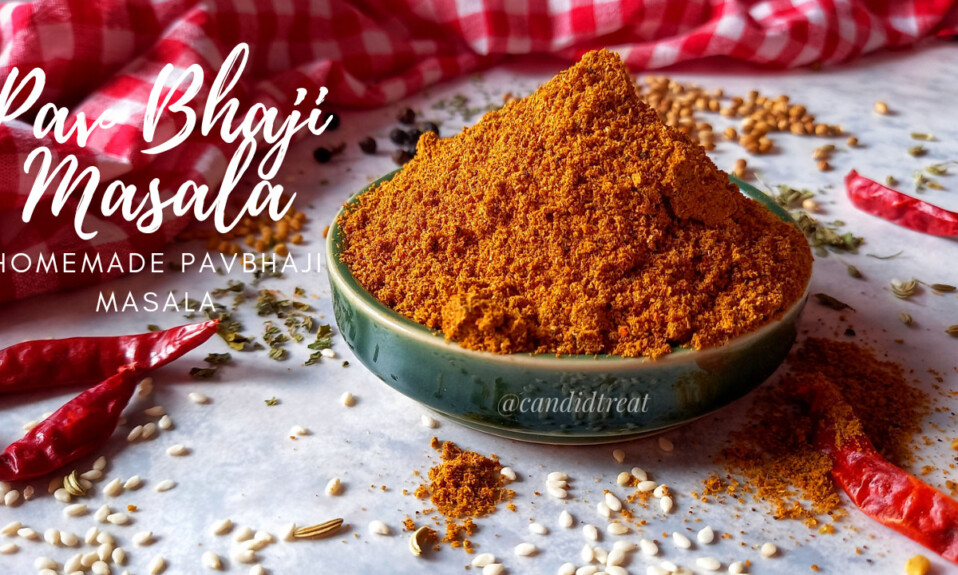 Pav bhaji masala recipe-It is a very easy and quick method to make your own pav bhaji masala powder at home. This spice powder is the key ingredient to make a tasty street-style pav bhaji. Pav bhaji is the most popular street food from Mumbai. Bhaji is made with some boiled potatoes, and cook with some spices. Bhaji is served with a toasted bun. For making the best bhaji, you need its special masala which is pav bhaji masala. But do not worry, it is very simple to make at home. Everyone loves street food and when we talk about this Mumbai special street food it draws everyone's attention with its aroma and flavor.
If you have not tried this yet, then you can find the pav bhaji recipe here. You should try this once. And I am sure you loved it because it is very easy and tasty.
Pav bhaji masala
For this masala, you need some basic spices, that are easily available in the market. The color of the masala may differ from mine. It depends on the quality of red chili and roasting time. For this you need, coriander seeds, cumin seeds, fennel seeds, fenugreek seeds, cinnamon, green cardamom, black cardamom, cloves, red chilies, dry mango powder, dry fenugreek leaves, curry leaves, black pepper, bay leaf, etc…I know the list is very long, but the recipe is very short and simple. Here I'll show you the masala steps, you can also check out the video of this recipe below…
Some other recipes…
Ingredients
3 to 4 tablespoon coriander seeds
2 to 3 tablespoon cumin seeds
1 tablespoon fennel seeds
2 green cardamom
2 black cardamom
4 to 5 cloves
2 to 3cinnamon sticks
6 to 7 curry leaves
1 bay leaf
½ tablespoon fenugreek seeds
1 tablespoon dry fenugreek leaves
1 tablespoon white sesame seeds
5 to 6 black pepper
6 to 7 dry red chili/Kashmiri red chili
1 tablespoon fennel seeds
½ tablespoon salt
½ tablespoon sugar
1 tablespoon dry mango powder/dry mango
½ tablespoon turmeric powder
How to make pav bhaji masala?
Take all the spices. If you have the mango powder then do not use dry mango. Or you can also use Kashmiri red chili for color. So the masala's color may differ from mine because of the chilies color. So do not worry.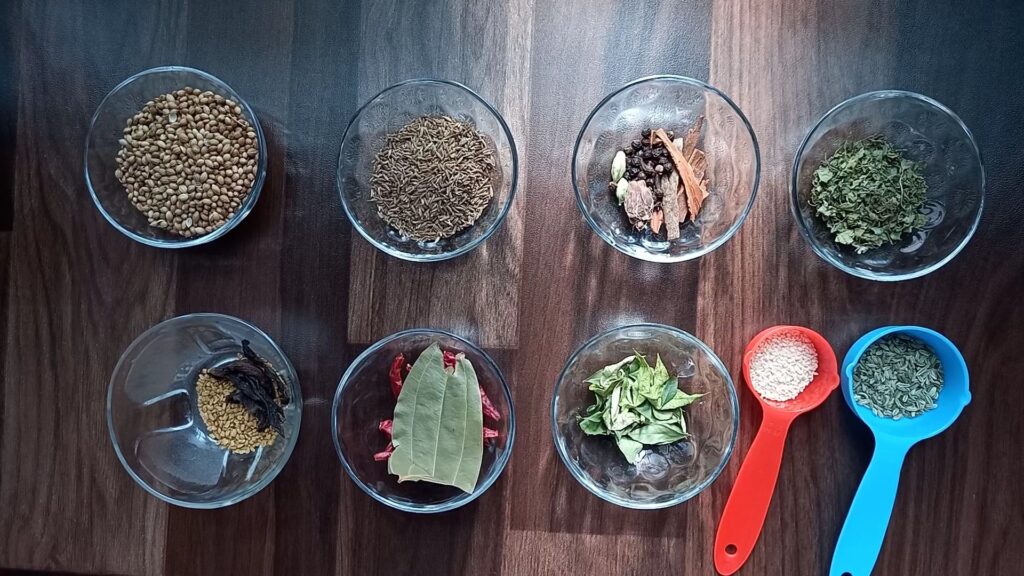 Now take a pan and heat it for a minute then regulate the flame on medium. And dry roast them for 2 to 3 minutes. First, roast coriander seeds, cumin seeds, fennel seeds, fenugreek seeds, dry mango. Dry roast them on medium. when the spices release their aroma then it is done. Remove it from heat. And leave it to cool down.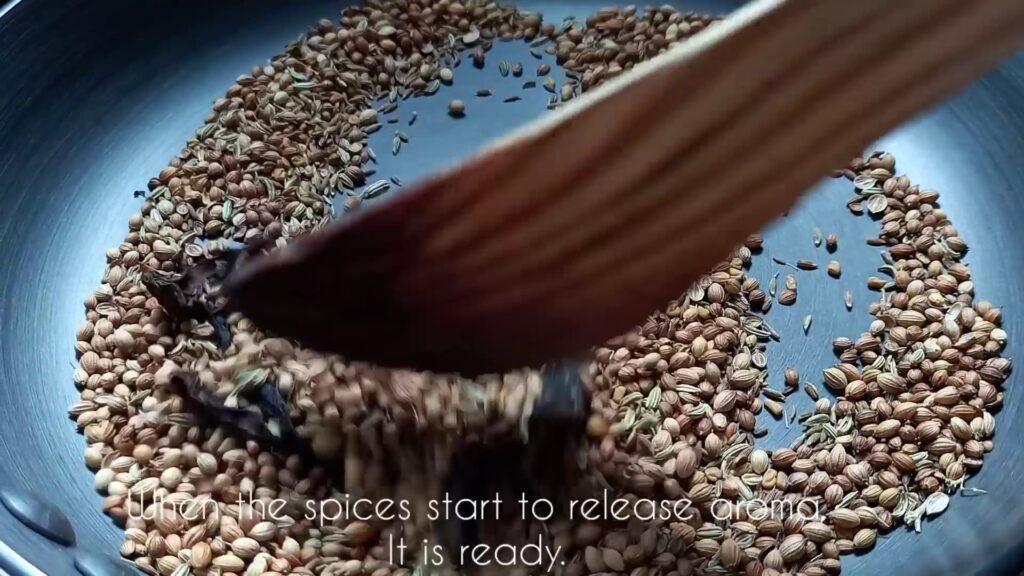 After that, dry roast the cinnamon, green cardamom, black cardamom, cloves, black pepper, red chilies, bay leaf. Again, repeat the same process.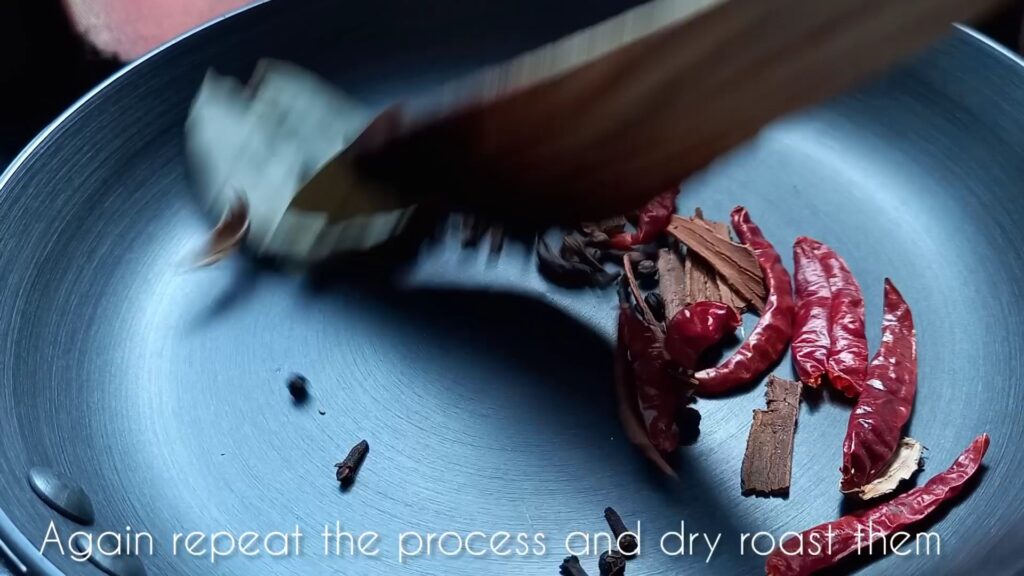 Now roast the sesame seeds, fenugreek leaves, and curry leaves. It takes only 30 to 40 seconds.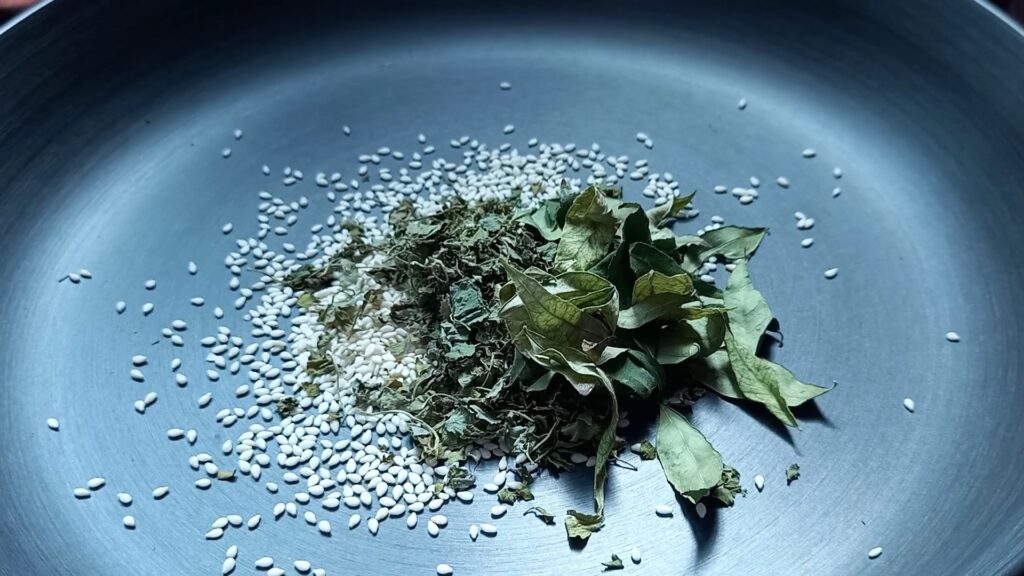 Leave it to cool down. Then take a grinder and add it into them.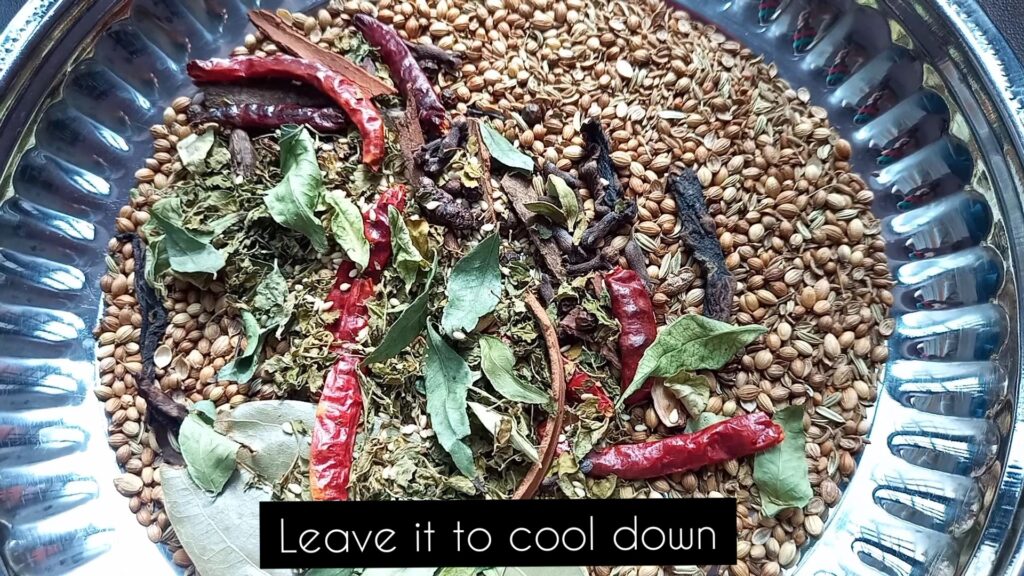 Add salt, sugar, turmeric powder. If you are using dry mango powder. Add it here.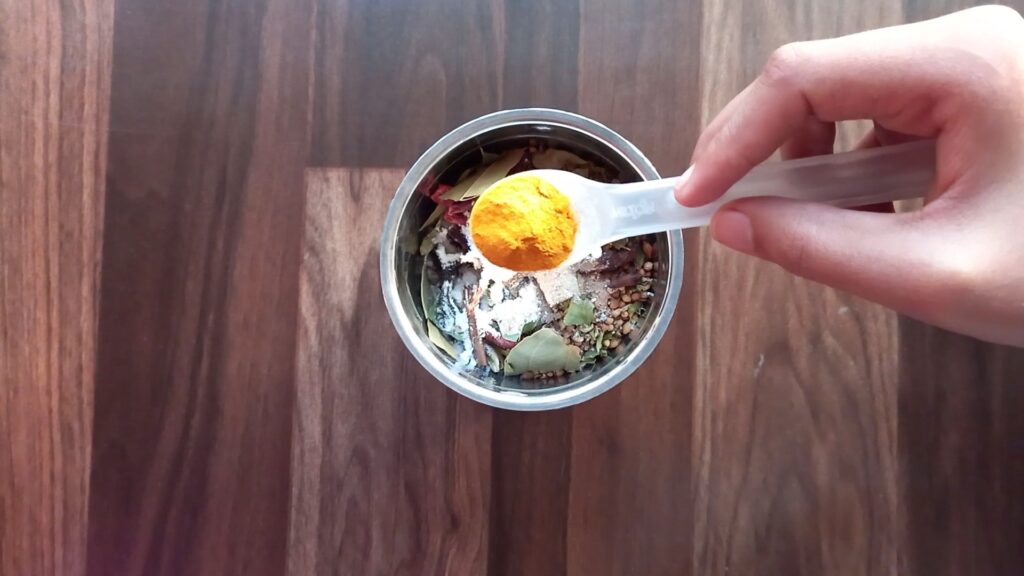 Grind it for 2 to 3 minutes at high speed. Grind them into a fine powder. Pav bhaji masala powder is ready.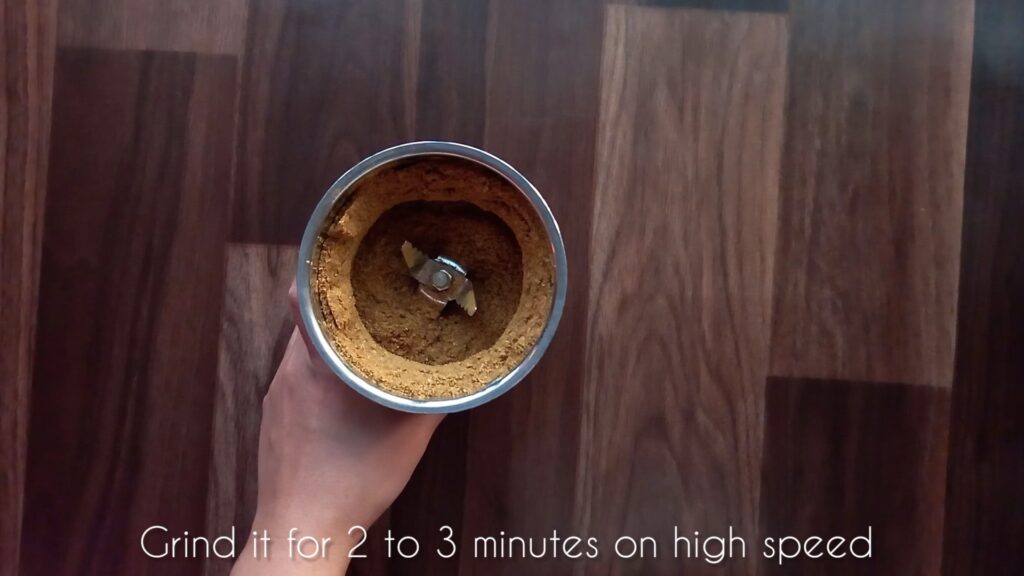 You can store it in an airtight container for 1 to 2 months. You can also make a batch of it as per your requirement.