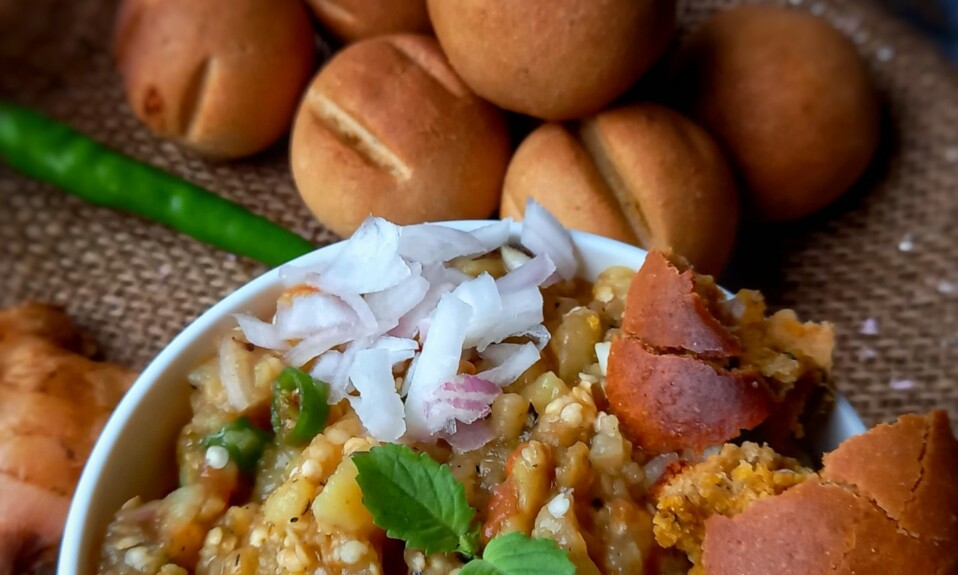 Litti chokha | How to make litti chokha | Learn how to make this super delicious snack with step-by-step photos and video. In this post, I will show you how to make litti in the oven or without an oven and the super-easy recipe of chokha. You can make this recipe for snacks or for lunch. If you are on traveling for 1 or 2 days, you can also take these littis with some pickles as survival food. It is the best fulfilling food option while traveling. The most interesting story behind this recipe is that it is widely made during rani laxmibai's reign. Whenever she goes to war, she brings these littis for her warriors as survival food. It is also very easy to make and tastes delicious.
Litti Chokha
Litti chokha is the most popular recipe in Bihar. Traditionally litti is made on coal or wood fire, but now it is not possible for everyone. So you can also make these littis on a gas stove, in the oven or you can also fry them. Litti is a roasted small round stuffed ball that is made with wheat flour dough and the stuffing is made with sattu(roasted and grounded horse gram(Chana). And litti is served with chokha. Chokha is made with roasted eggplants, tomatoes, boiled potatoes, and some seasonings. Some other recipes from this blog…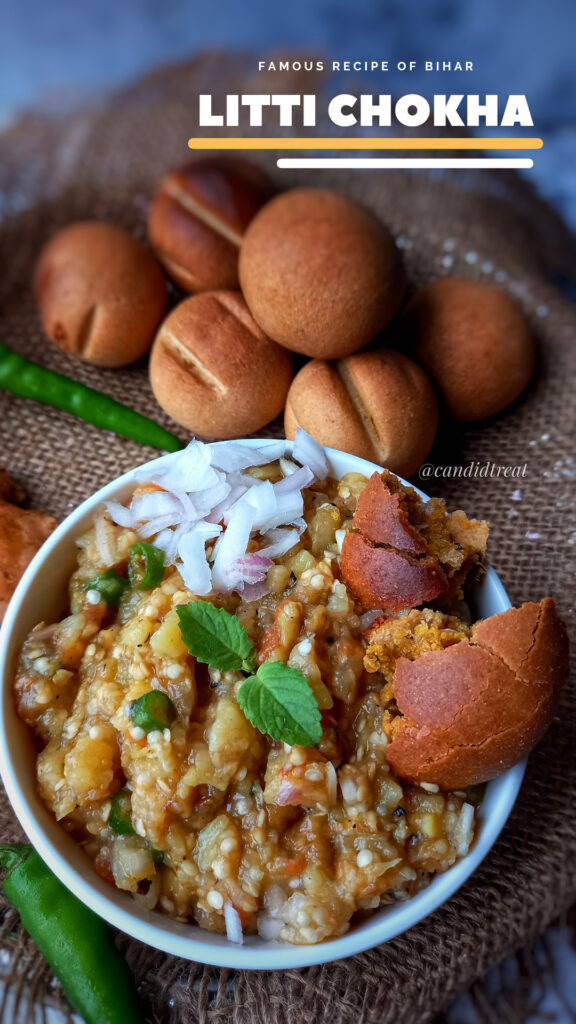 Different options of cooking littis
Baking: you can bake them in the oven for 25 to 27 minutes at 200 degrees Celcius. But every oven has its own functions, so keep your eyes on baking time. It may differ.
Frying: you can also deep fry them on medium to high flame until it is cooked well. First, fry them on a medium flame for 4 to 5 minutes then fry them on high flame for 1 to 2 minutes or until it turns golden. But do not burn them.
On the gas stove: You can also toast them on the gas stove. First place a wire stand on the burner. Place 3 to 4 littis and cook them on low to medium flame. It may take 15 to 20 minutes. Or if you have the wood fire or coal fire stove then toast them on that.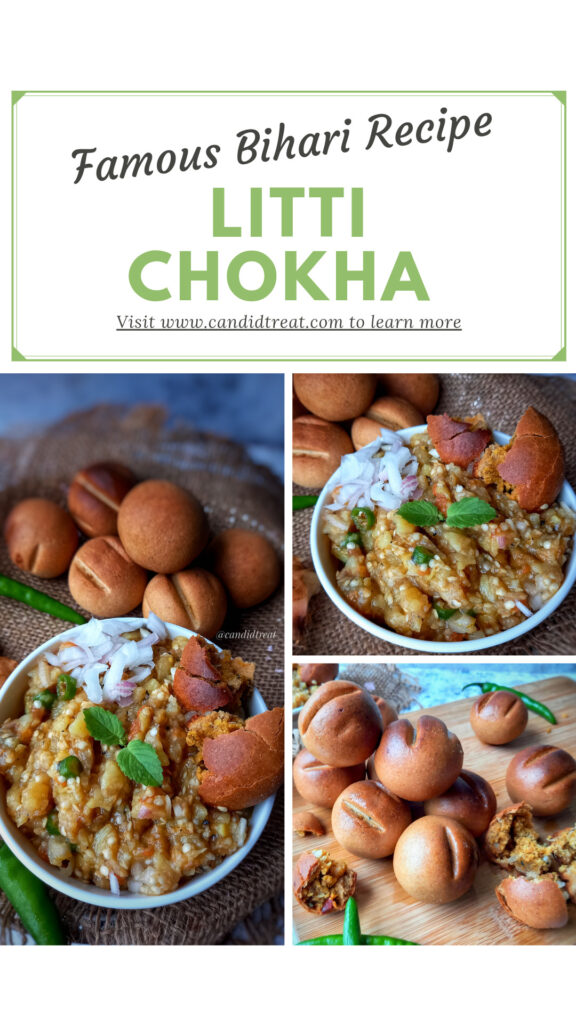 INGREDIENTS
For chokha
5 eggplants
2 tomatoes
5 to 6 boiled potatoes
5 to 6 garlic cloves
Half onion chopped
4 to5 green chilies
1 tbsp salt
1 to 2 tbsp mustard oil
For litti stuffing
200 grams of sattu(roasted and grounded horse gram(chana)
1 onion chopped
7 to 8 green chilies chopped
2 tbsp ginger garlic crushed
1 tbsp salt
1 tbsp carom seeds
½ tbsp nigella seeds
2 to 3 tbsp lemon juice and some mango pickle for tangy flavor
2 tbsp mustard oil
7 to 8 tbsp water
For litti dough
3 cups of whole wheat flour(400 to 500 grams)
½ tsp baking soda
1 tsp salt
3 to 4 tbsp oil
Water as required
How to make chokha?
Take some eggplants, tomatoes. Wash them and cut the eggplants into 2 parts. Now, tuck the garlic clove inside the eggplants.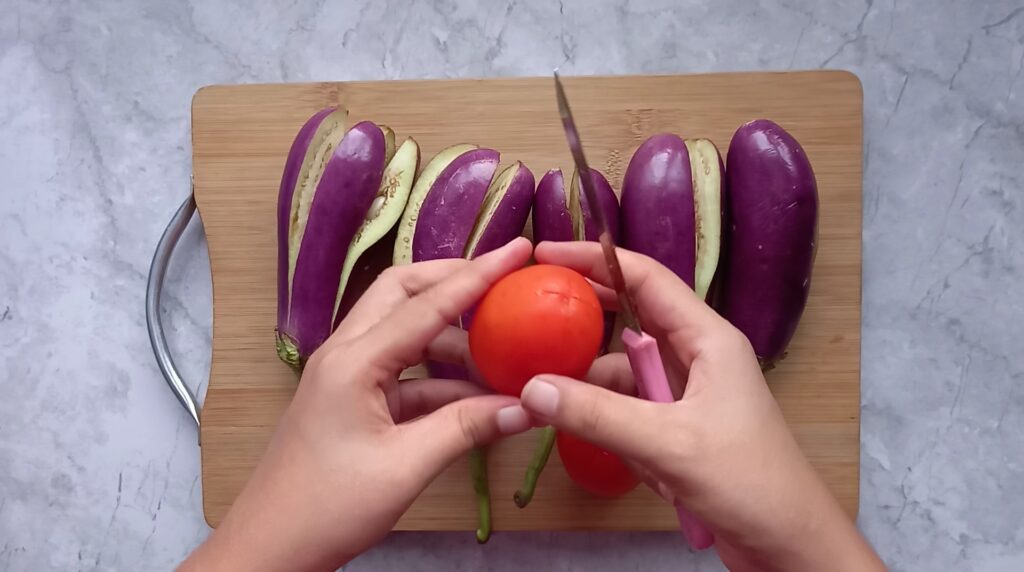 Then turn on the flame, place the wire stand. Roast the eggplants on high flame until it turns chared from outside.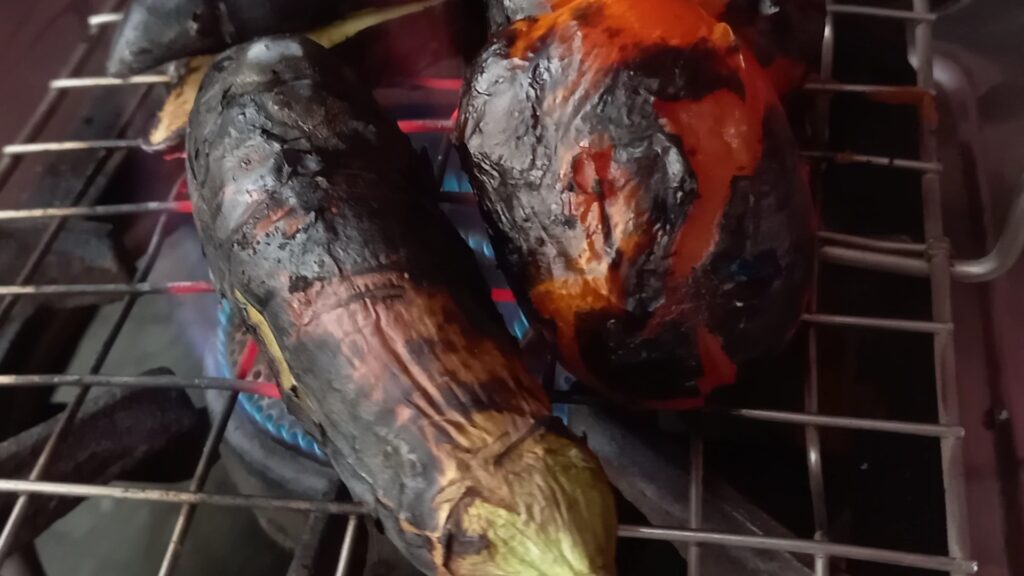 After that remove it from the flame and leave it for 4 to 5 minutes. Peel out the skin.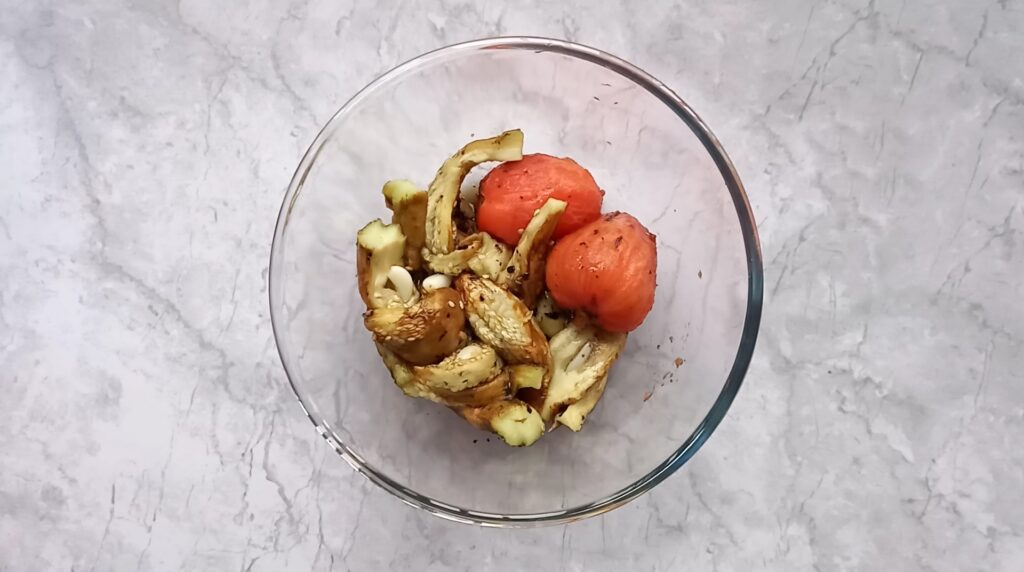 Add boiled potatoes.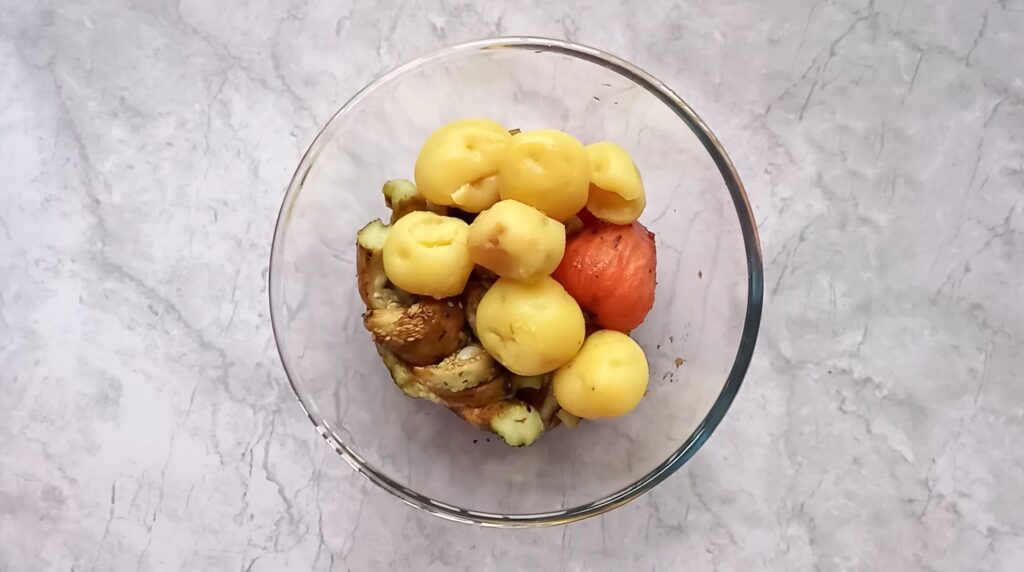 Mash them well.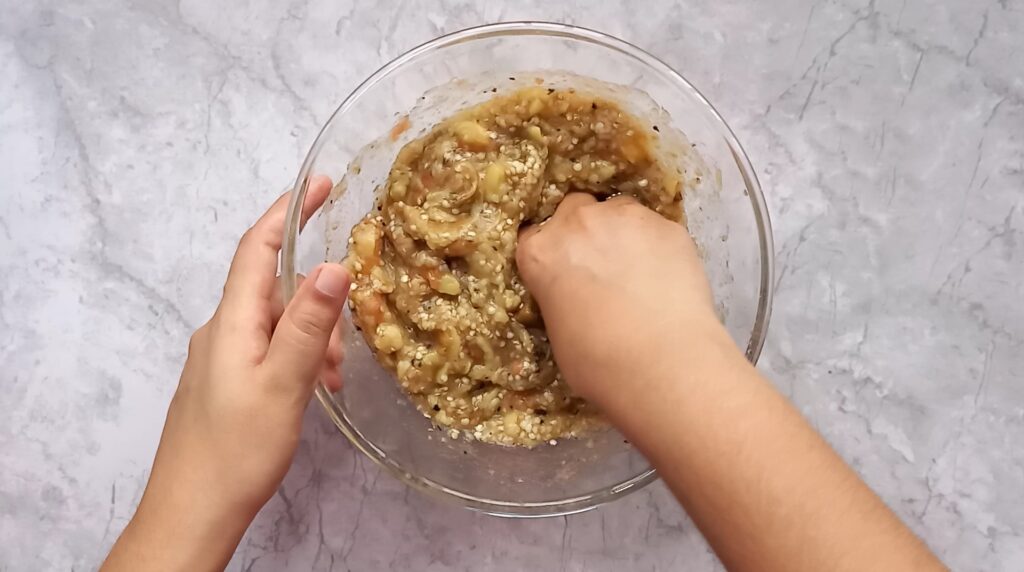 After that add salt. Add onions, chilies. Add mustard oil.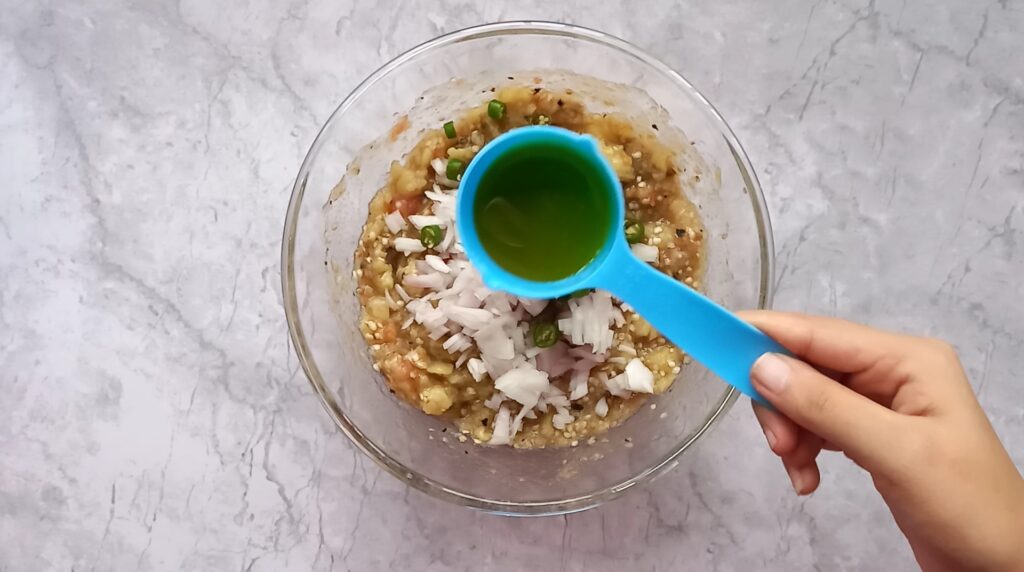 Mix them well. Chokha is ready. Set it aside.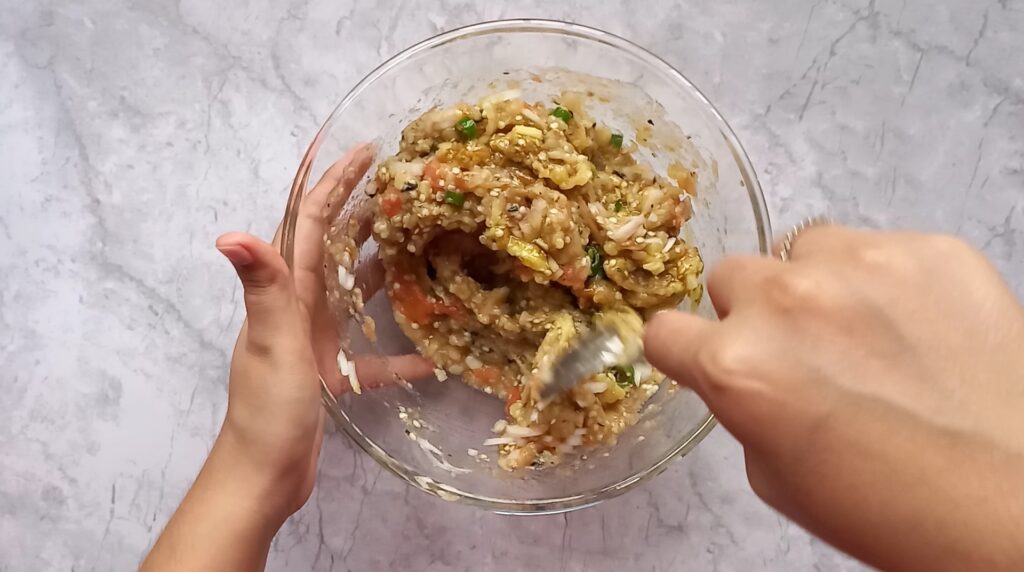 How to make stuffing?
For stuffing, take some sattu in a bowl.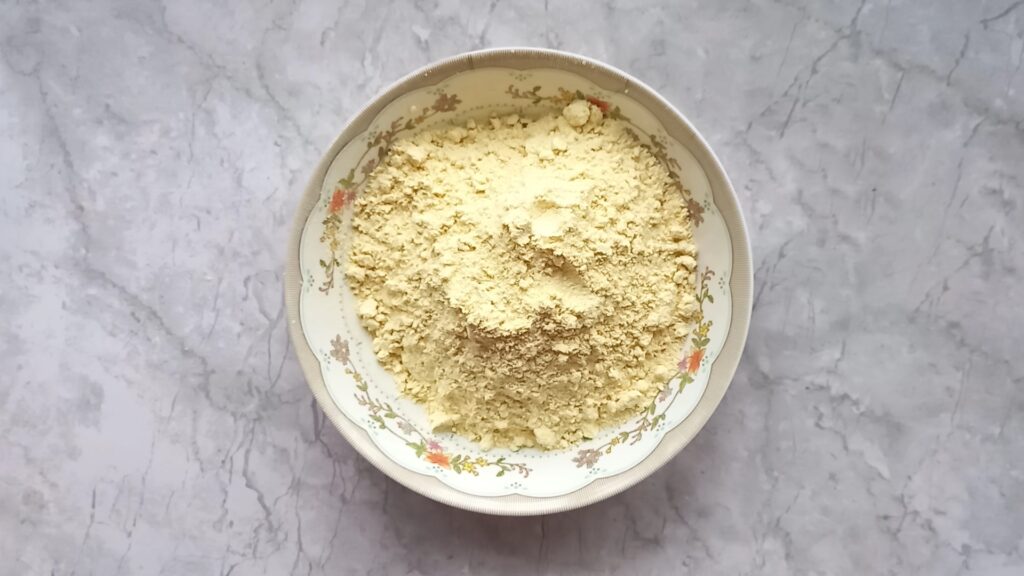 Add salt. Add onions, green chilies, ginger-garlic.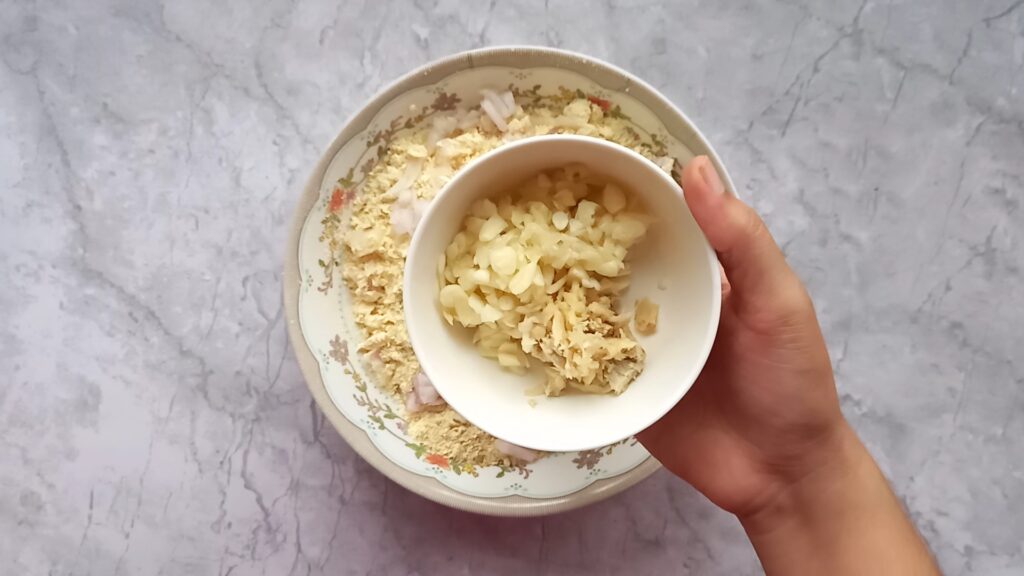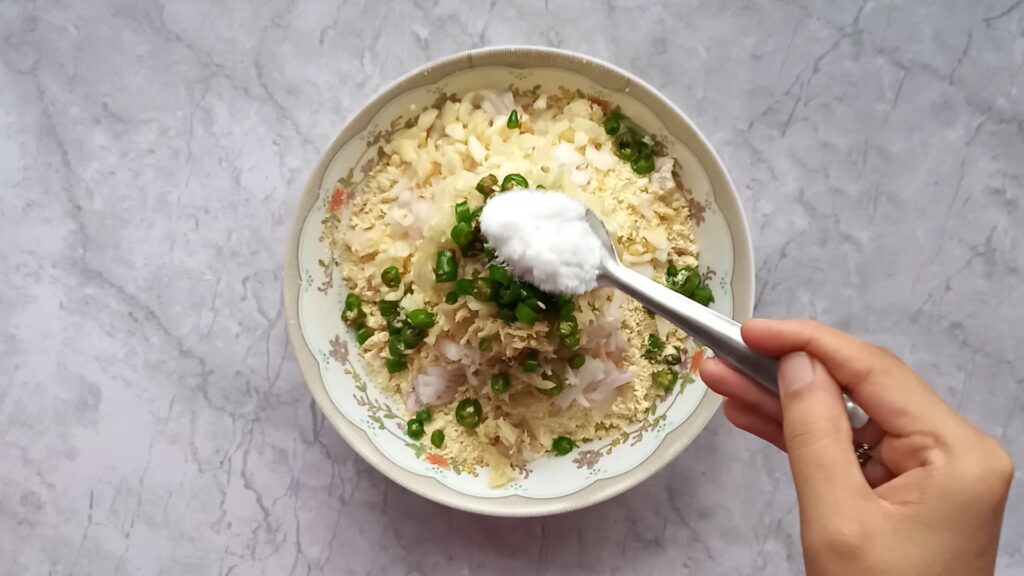 Add ajwain(carom seeds0), add nigella seeds.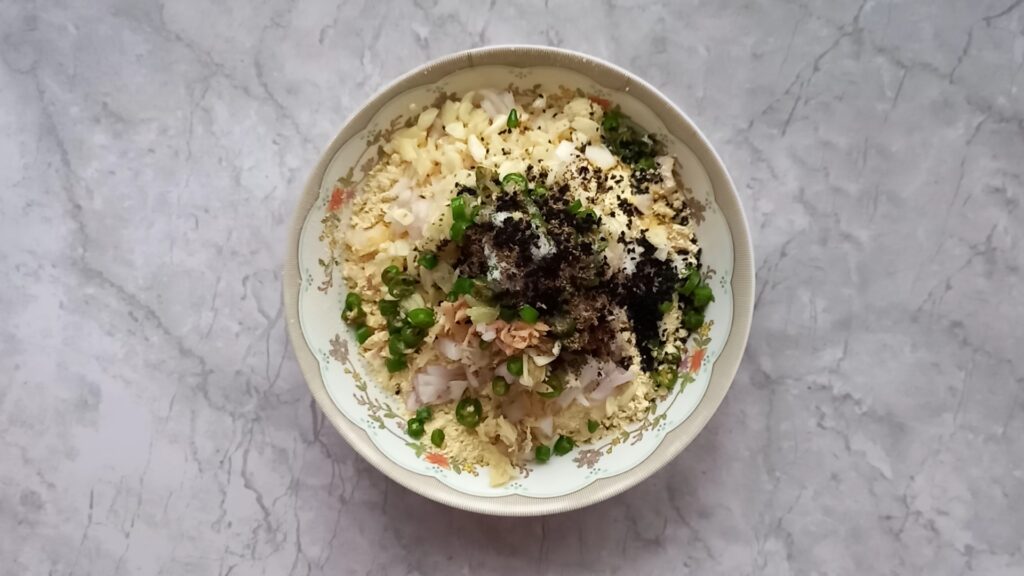 Add lemon juice and some mango pickle.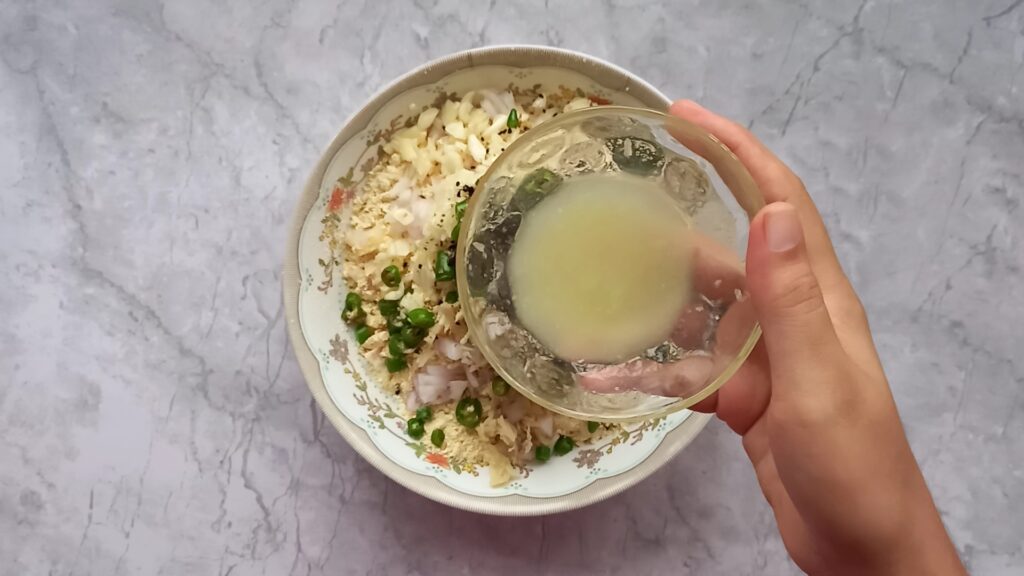 Add mustard oil.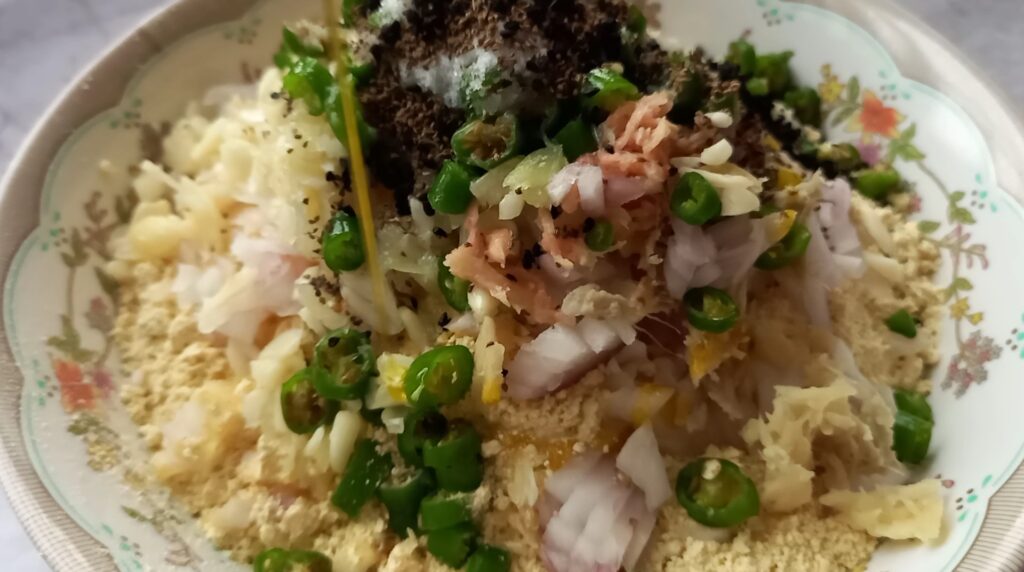 And mix well. After that add some water in batches and make a semi-wet mixture.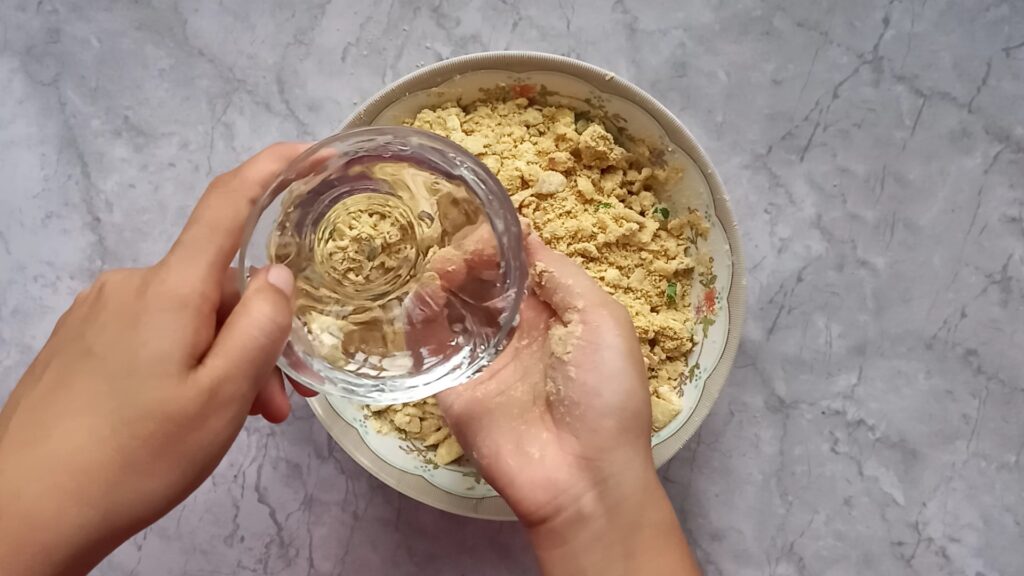 It is ready.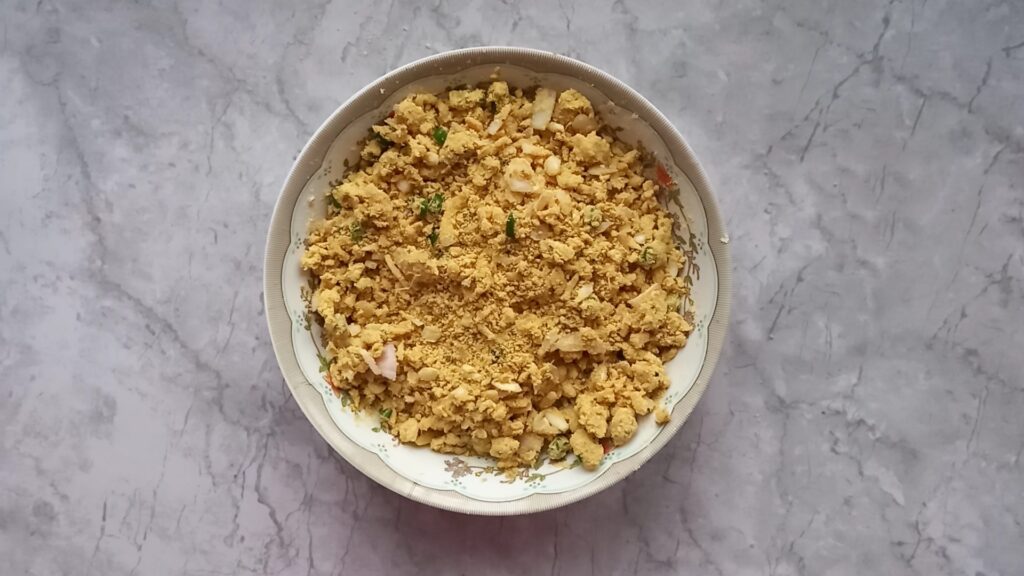 How to make litti?
Take a bowl, add some flour.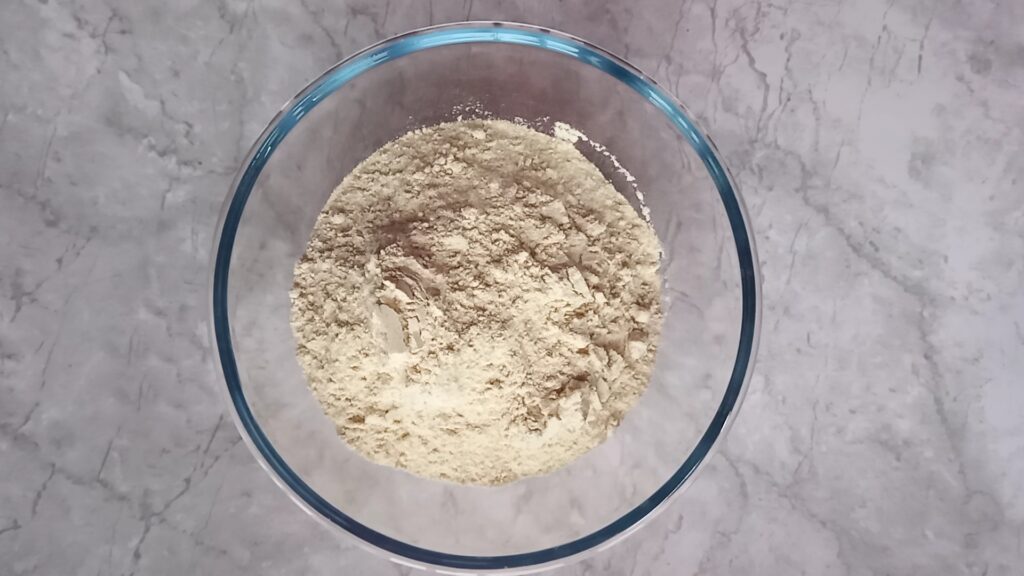 Add baking soda and salt.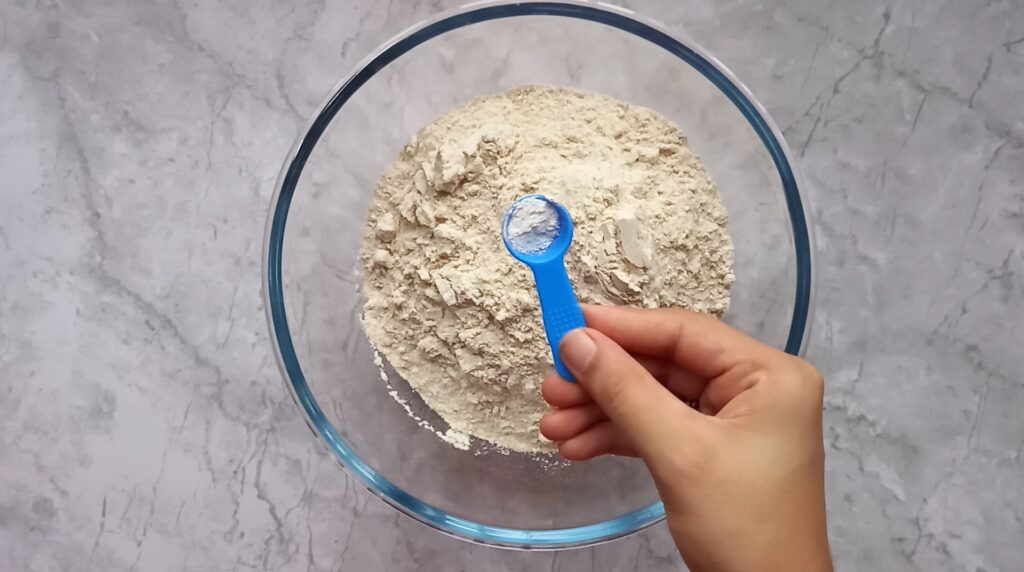 Add oil.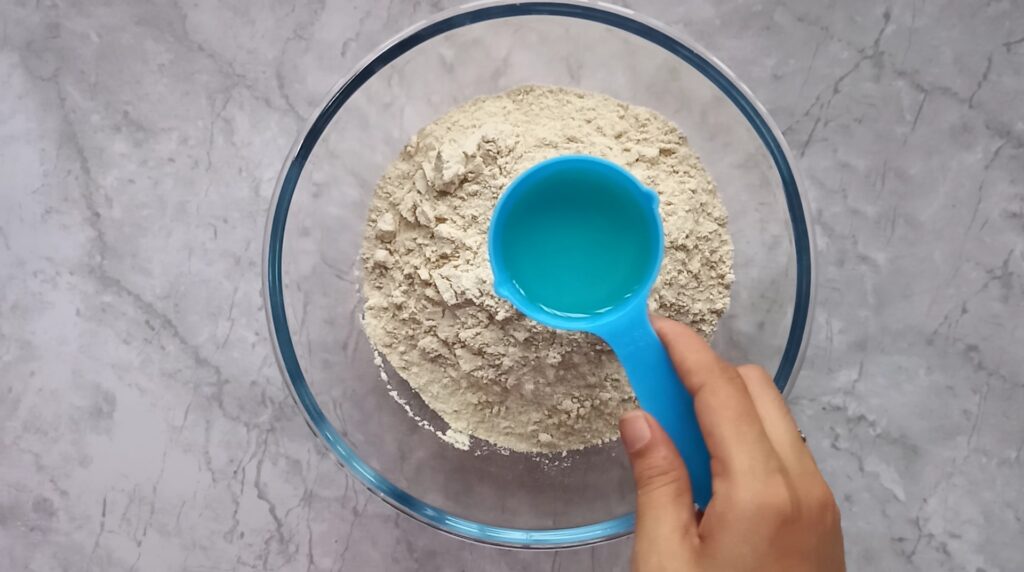 Mix well. Then add water in batches and knead a soft dough.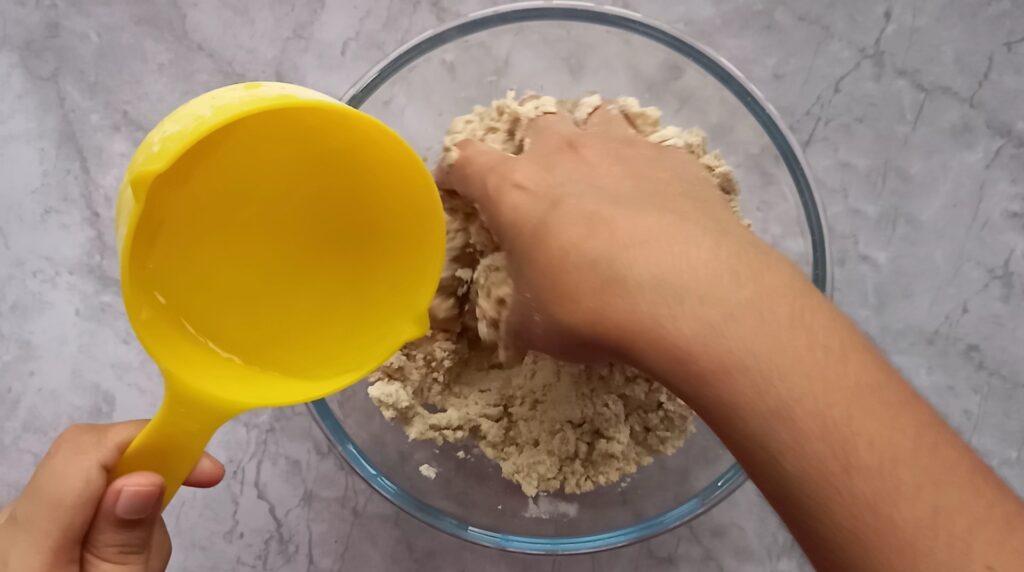 Divide the dough into medium size balls.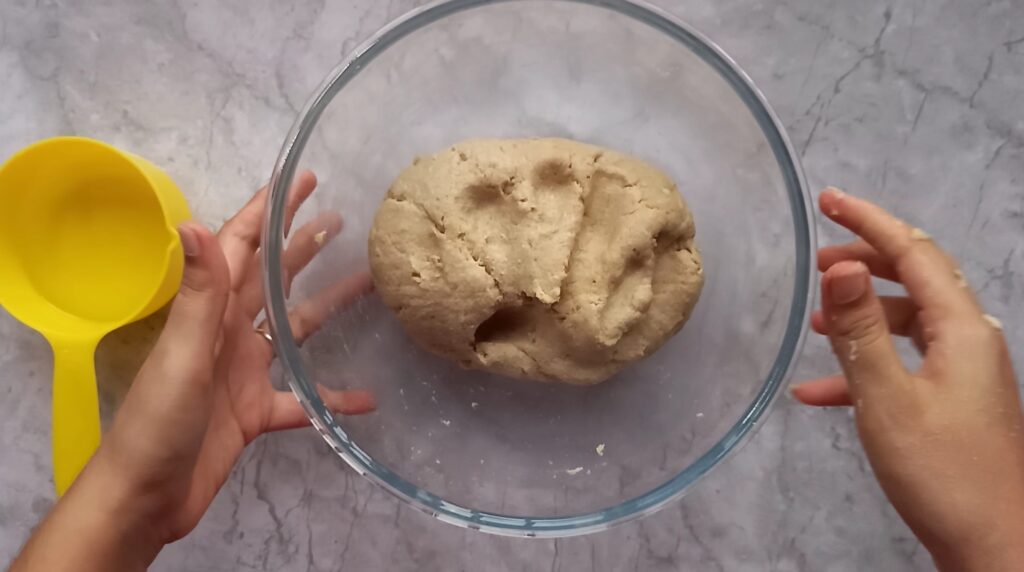 Now take a ball. Dust it with some flour.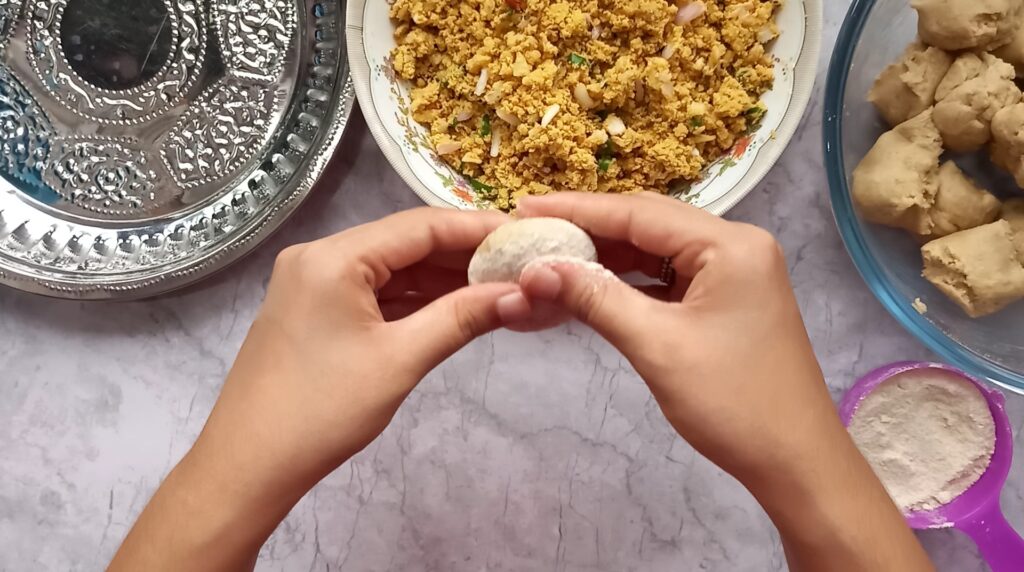 Flatten the dough ball with your fingers and make a 5 to6 inches round circle.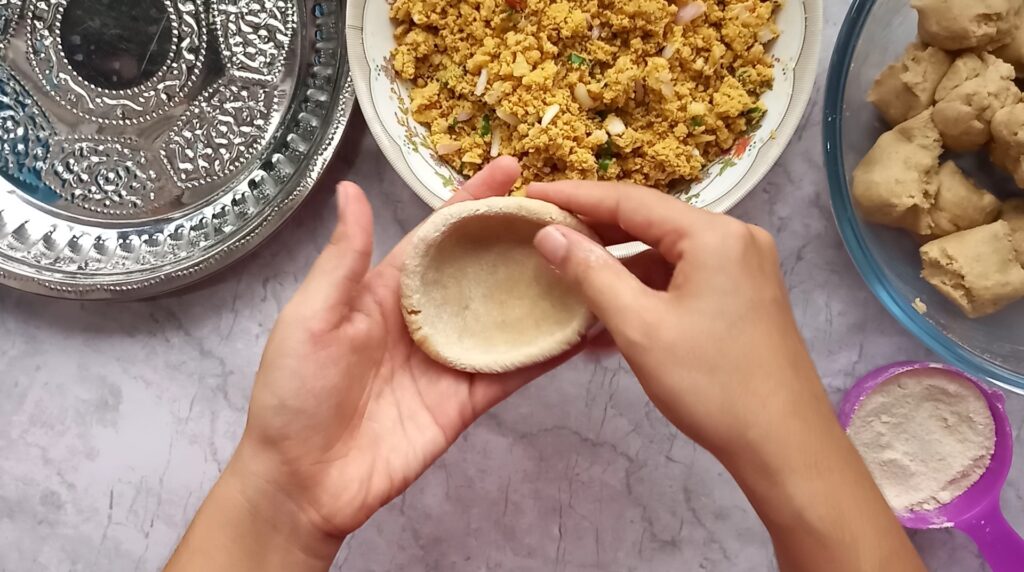 Add 2 tbsp stuffing.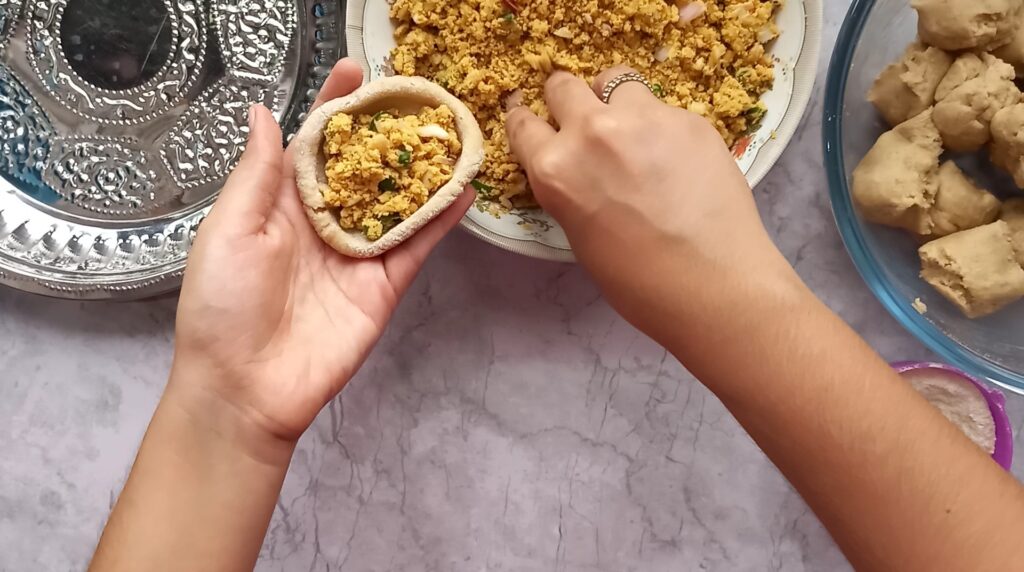 Now, bring the outer edge to the center and seal them carefully. After that remove the excess dough and make a smooth round ball.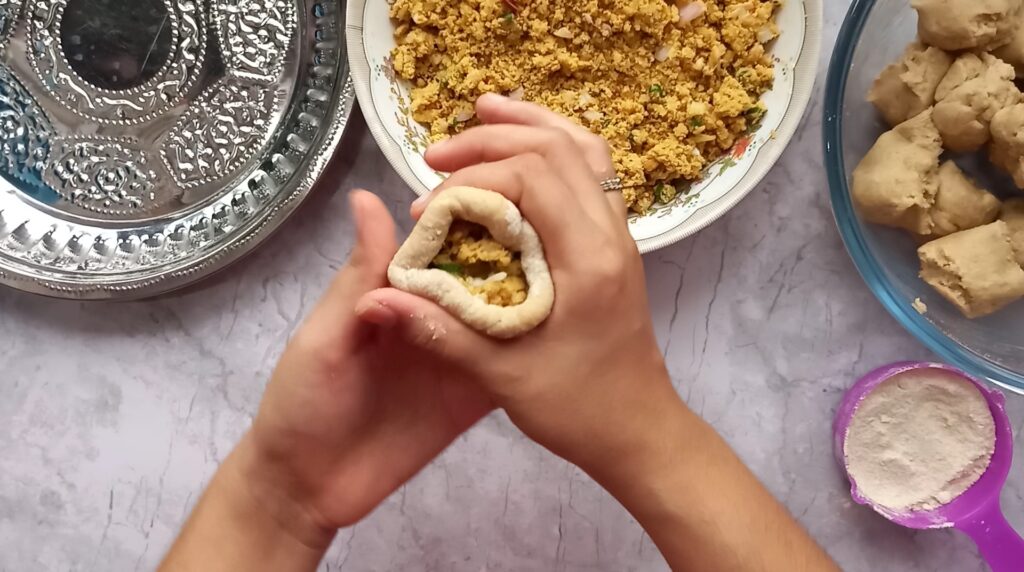 For more demo, you can check my recipe video here.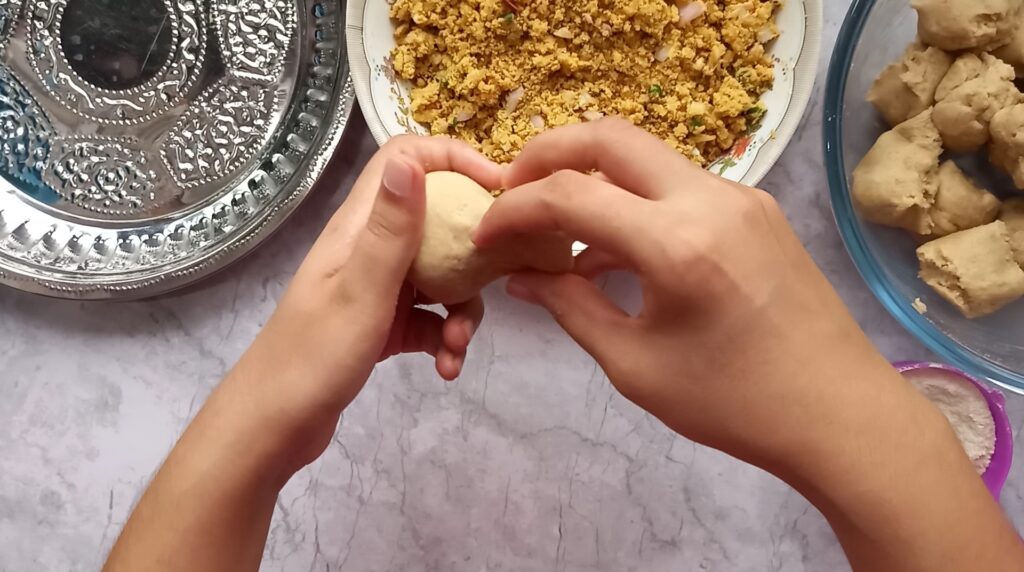 Make all of them like this.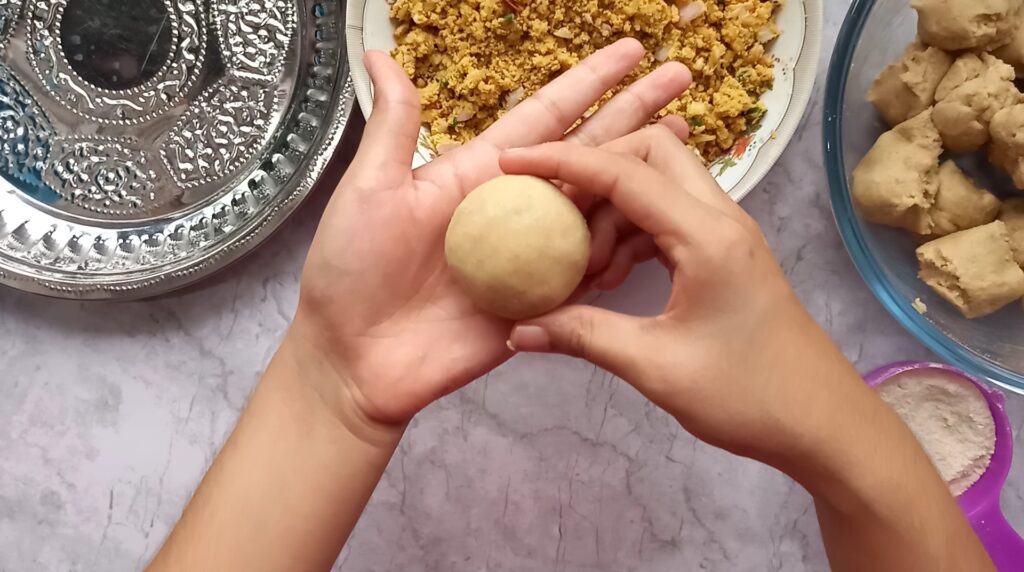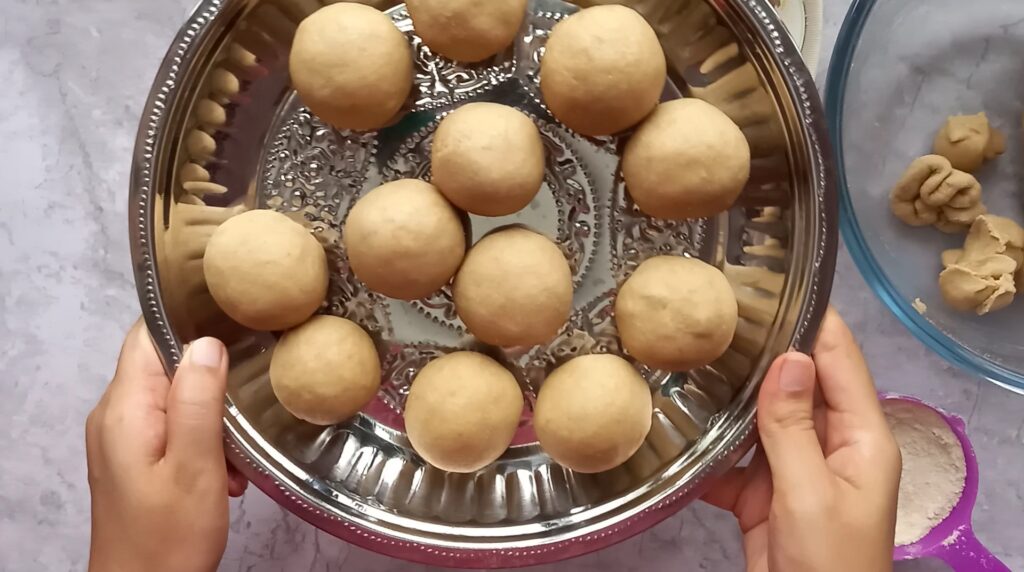 Now preheat the oven for 10 minutes at 200 degrees Celcius. After that place the littis on a tray or on a wire rack. Bake them for 25 to 27 minutes at 200 degrees Celcius.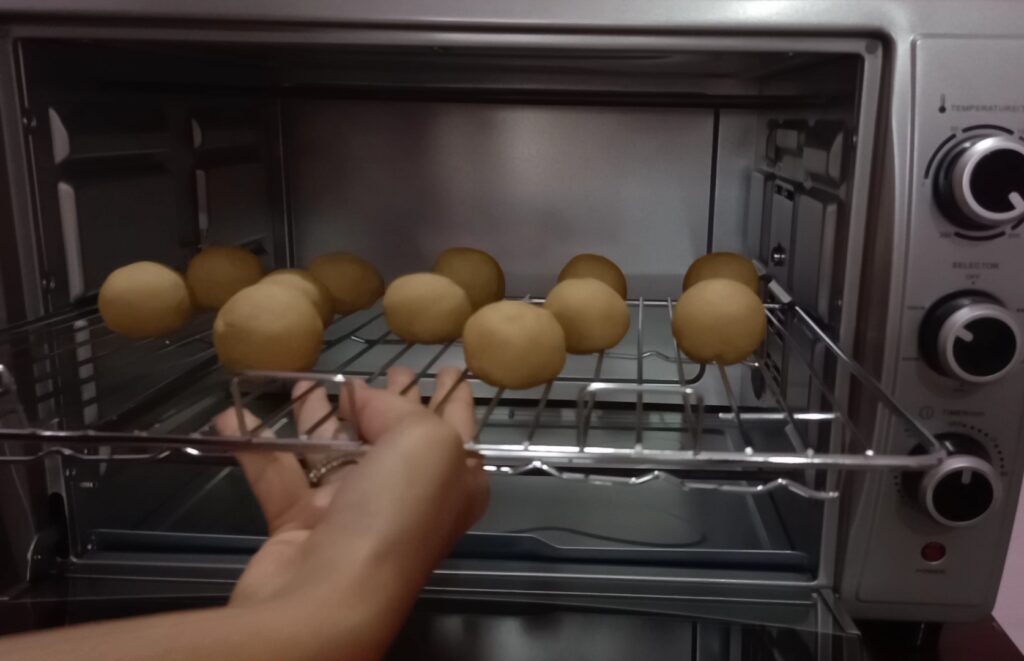 Bake all of them like this. It is ready.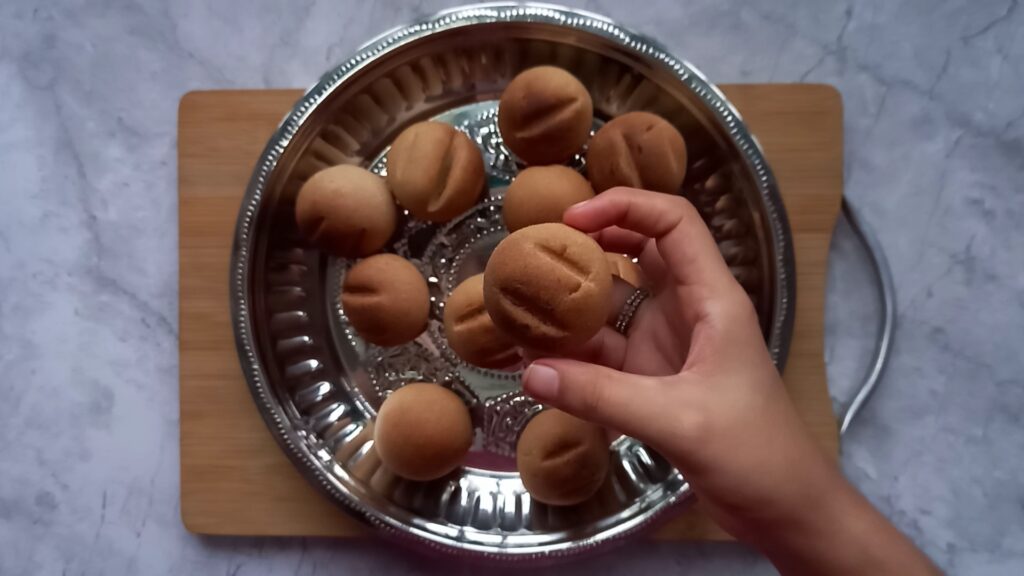 Take some melted ghee in a bowl.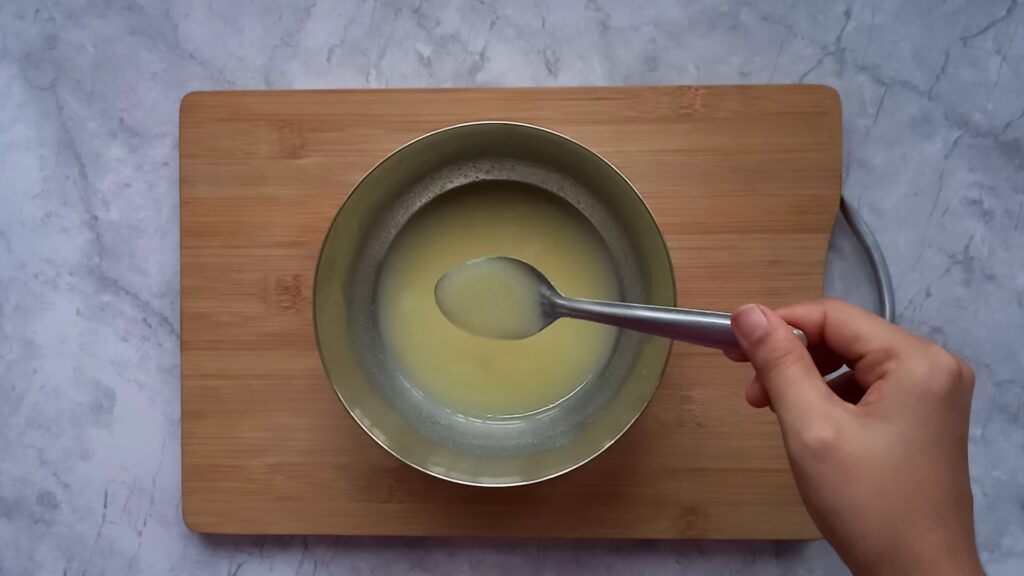 And coat the littis with ghee. It is ready to serve. Serve the warm litti with some chokha.