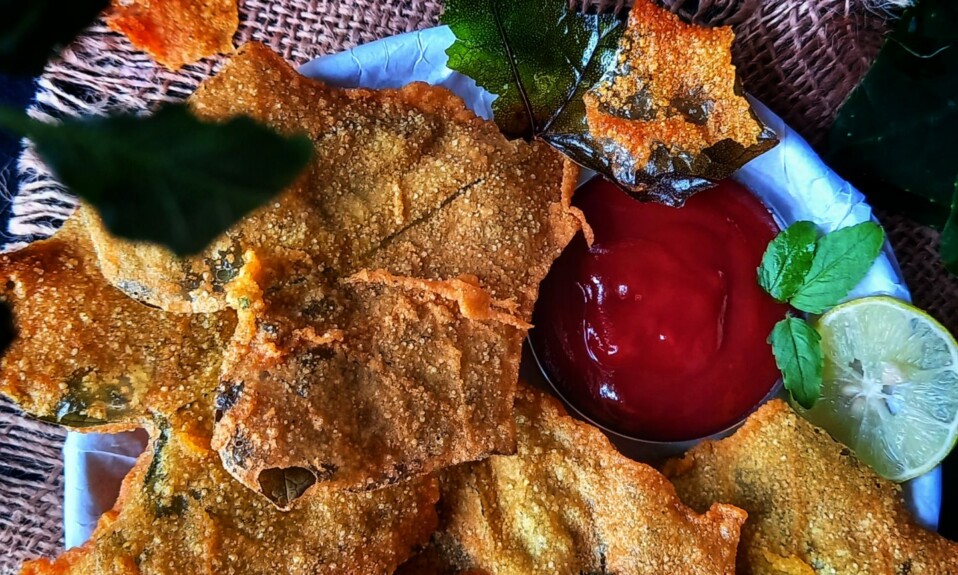 Tilkor ka tarua | Mithilanchal famous tilkor ka tarua | Learn how to make tilkor ka tarua with step-by-step photos and video. Tarua is the most popular recipe from north India. For this recipe, you need two things, first rice or gram flour batter, and second any sliced vegetable. Mostly it is eaten along with chawal dal. In today's post, we are going to be making tilkor ka tarua. You can eat them as a snack or with your lunch meal.
What is tilkor ka tarua?
Tarua is made with thinly sliced vegetables and coated with rice batter. It is a deep-fried recipe popular among mithilas of India. Tilkor ka tarua is one of the special dishes of the Mithila region(Madhubani). And it is impossible to welcome the gust without serving this tilkor ka tarua. It was just to serve this tarua in a gusts plate. Tilkor is a leaf that is found around small bushes or in forests. And it is very similar to ivy gourd. The main and only one difference between ivy gourd and tilkor, that ivy gourd fruit is not bitter in taste, and tilkor's fruit is bitter in taste. You have to check them if you do not eat this before. And you cant buy these leaves from the market. You have to find them around the small bushes.
Variations
Tarua is made from any vegetables or vegetable leaves. You can find a lot of variations like aloo tarua (made from potatoes), bhindi tarua(made from okra), baigan tarua(made from brinjal), Kadima ka tarua(made from pumpkin), kaddu ka tarua(made with bottle gourd ), paraval ka tarua(made from a pointed gourd), etc. Tilkor ka tarua is the most popular one (made from tilkor leaves).
SOME OTHER RECIPES FROM THIS BLOG…
INGREDIENTS
Some fresh tilkor leaves
4 to 5 spoons of rice (idli or kheer rice)
5 to 6 tbsp water
2 tbsp salt
1 tbsp turmeric powder
4 to 5 green chilies
Some mustard oil for frying
How to make tilkor ka tarua?
First, take some idli/kheer rice and soak it for 4 to 5 hours. You can take idli rice or kheer rice for making this batter. After soaking, wash them 2 to 3 times with water.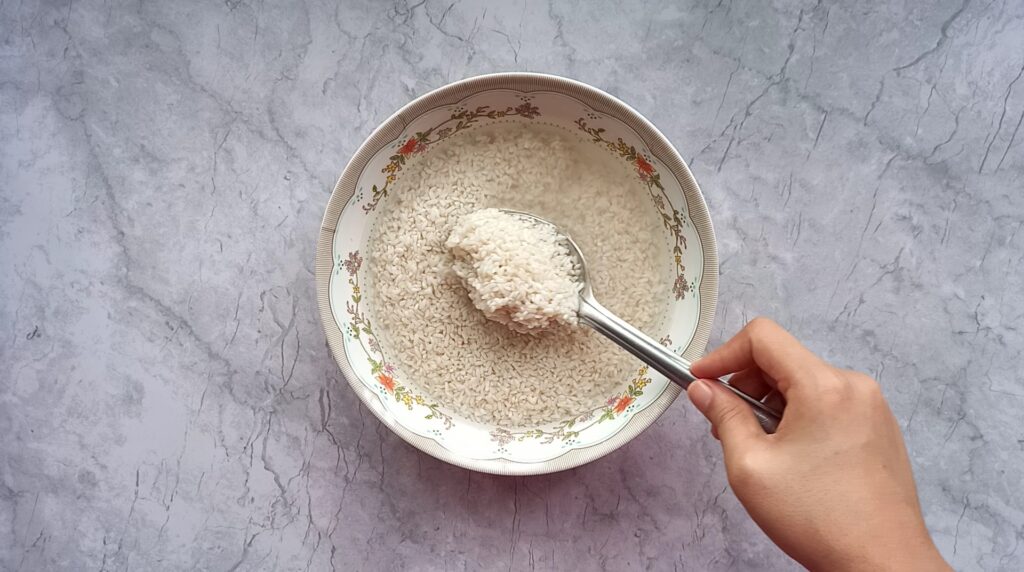 Take a jar, add soaked rice, and 3 to 4 tbsp water. Here, do not add too much water.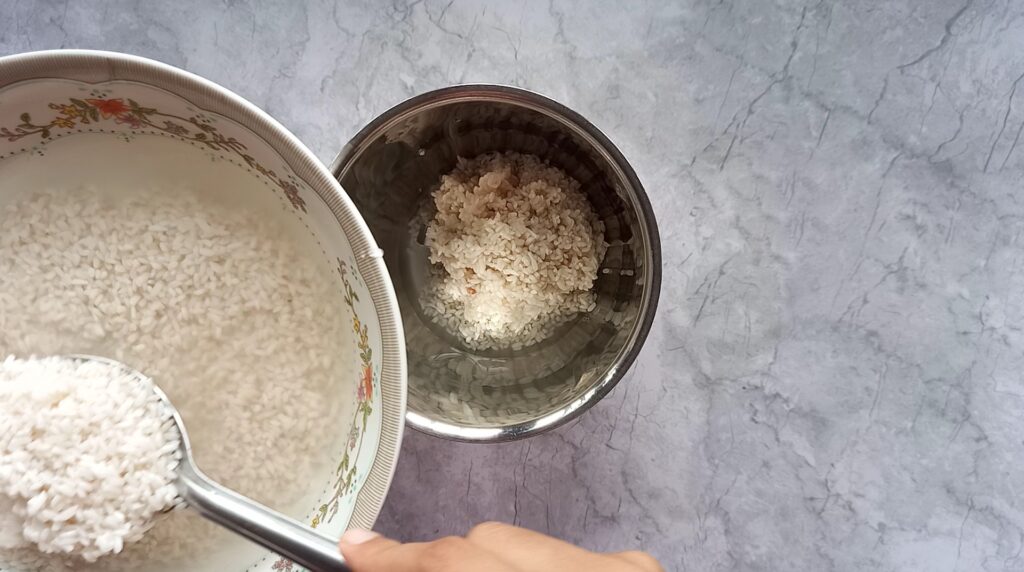 Add green chilies.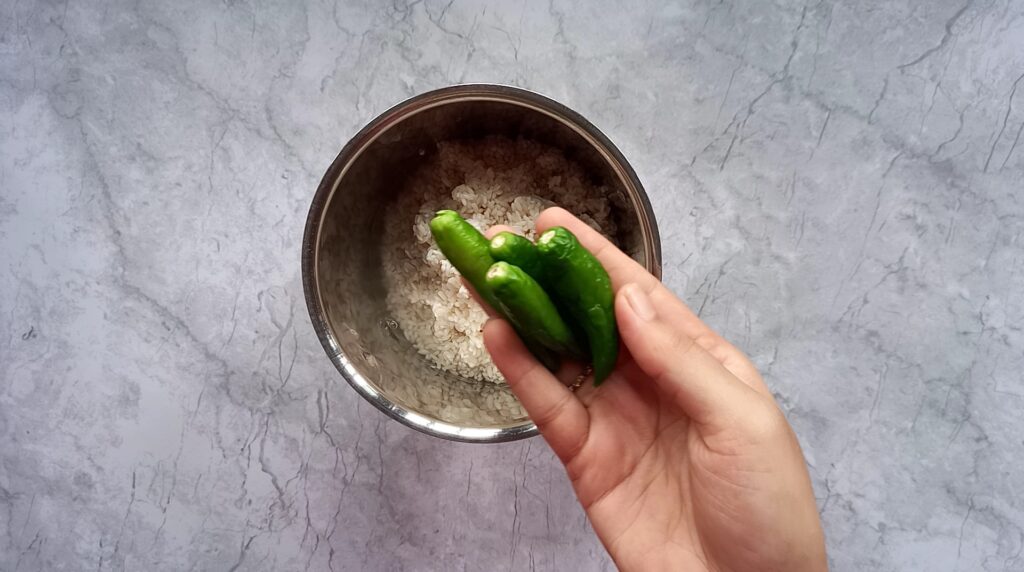 And grind them into a smooth batter. Here, the rice batter has to be perfect. We do not want too thick batter or too thin.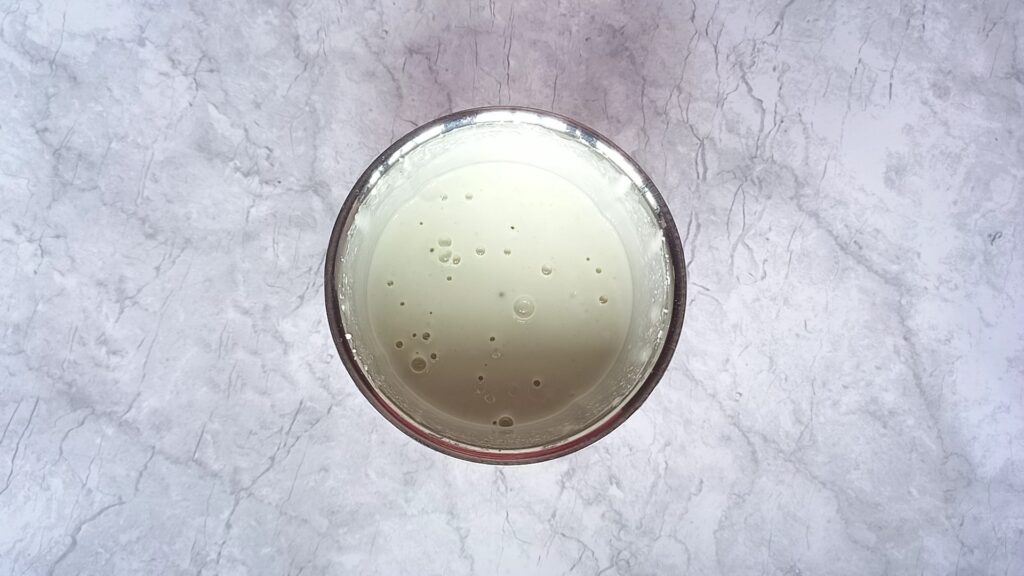 Add salt.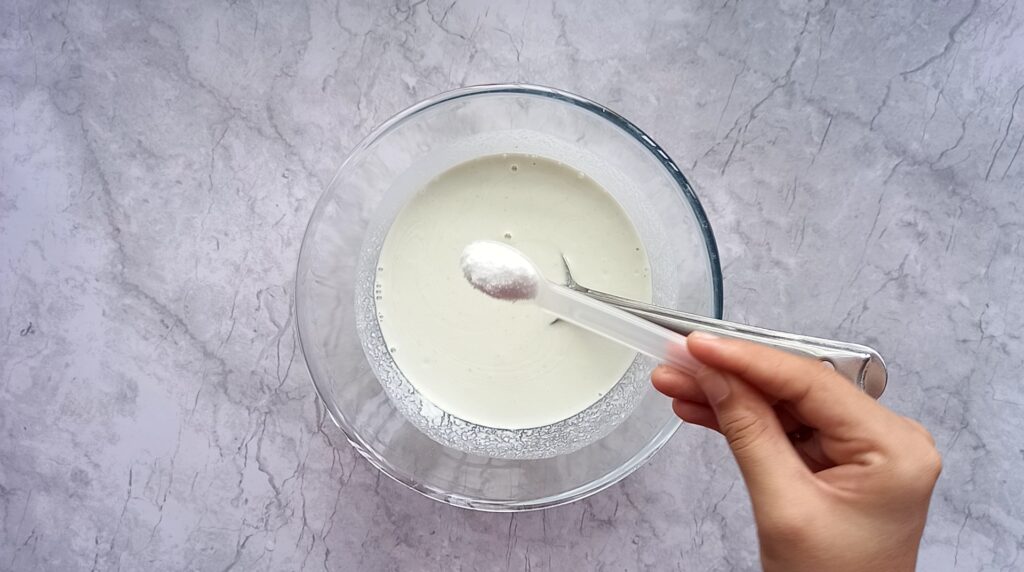 Add turmeric powder.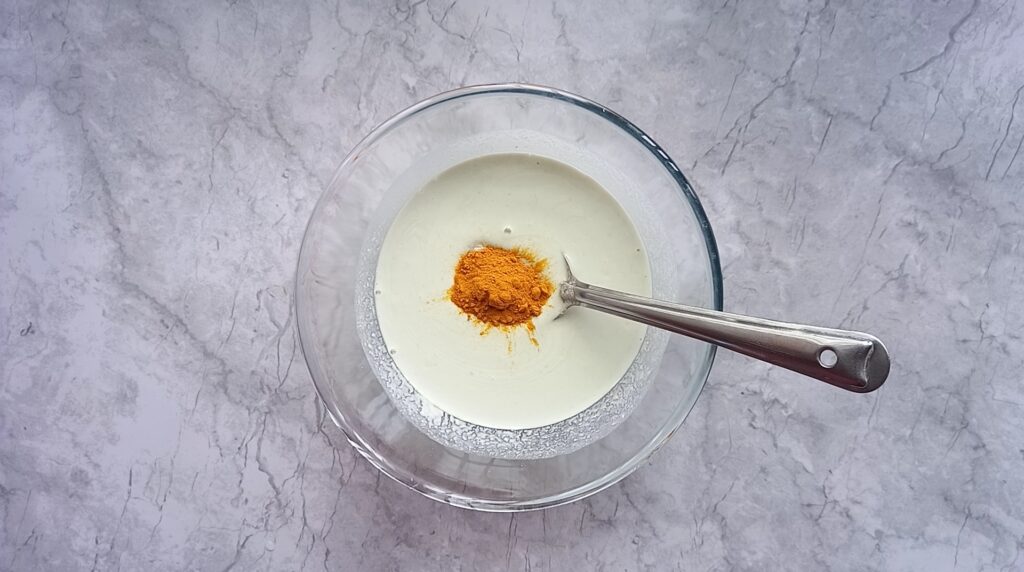 Mix well. You can also store this batter for 4 to 6 days in the fridge.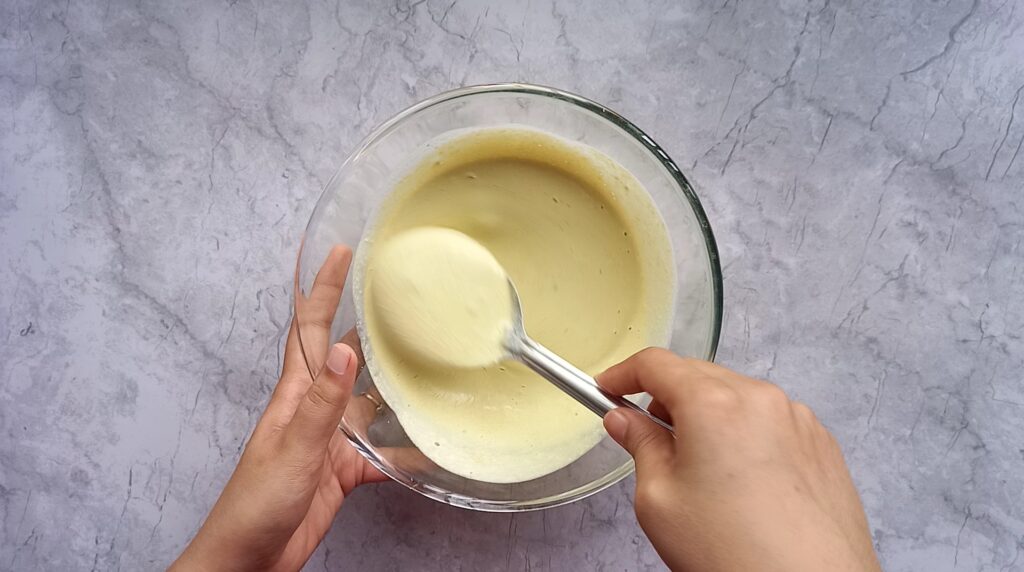 Then take some tilkor leaves.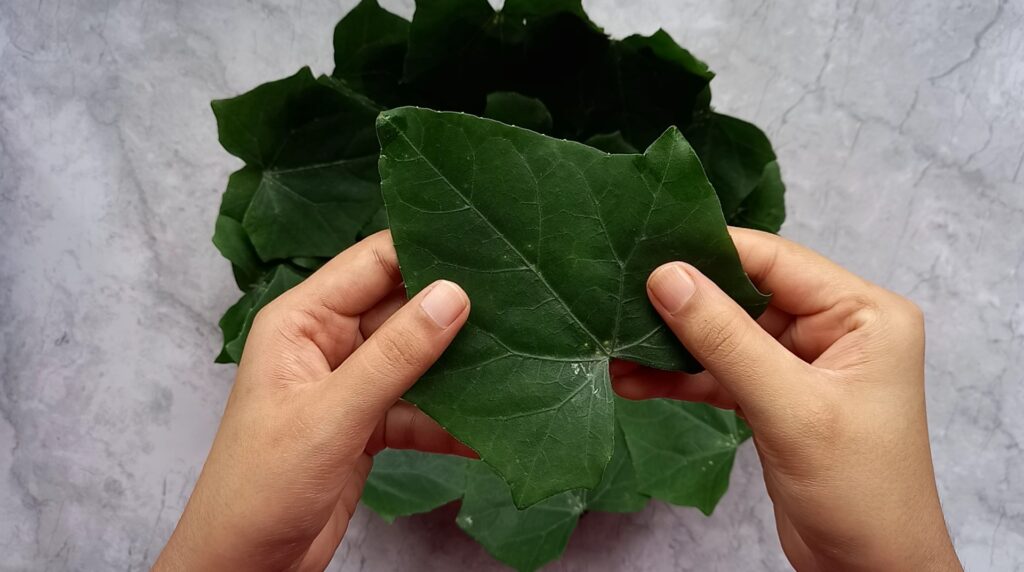 Wash them well and wipe out the extra water with the help of a cloth.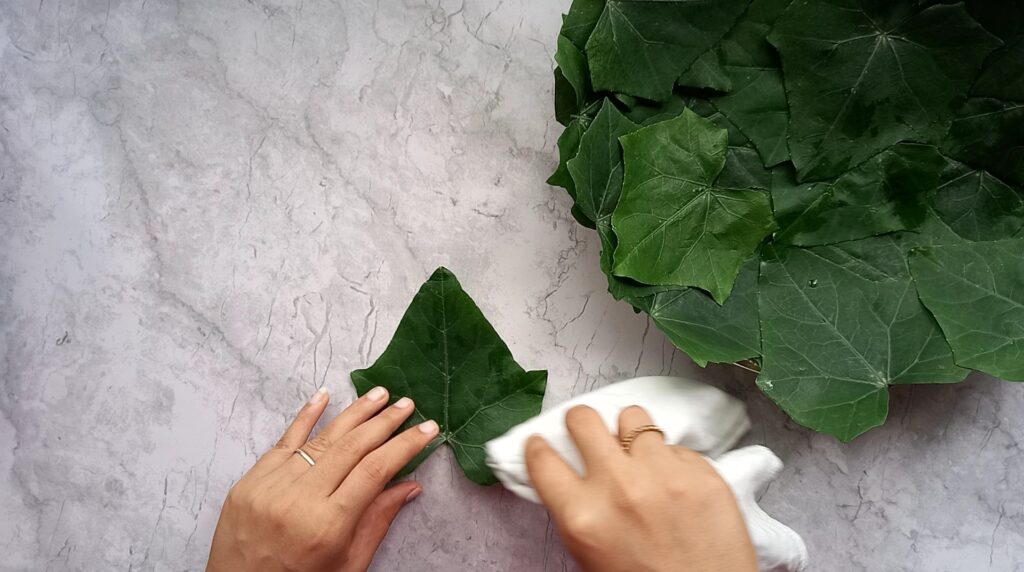 Now, take a kadhai, add mustard oil. Heat it for 1 to 2 minutes on a high flame.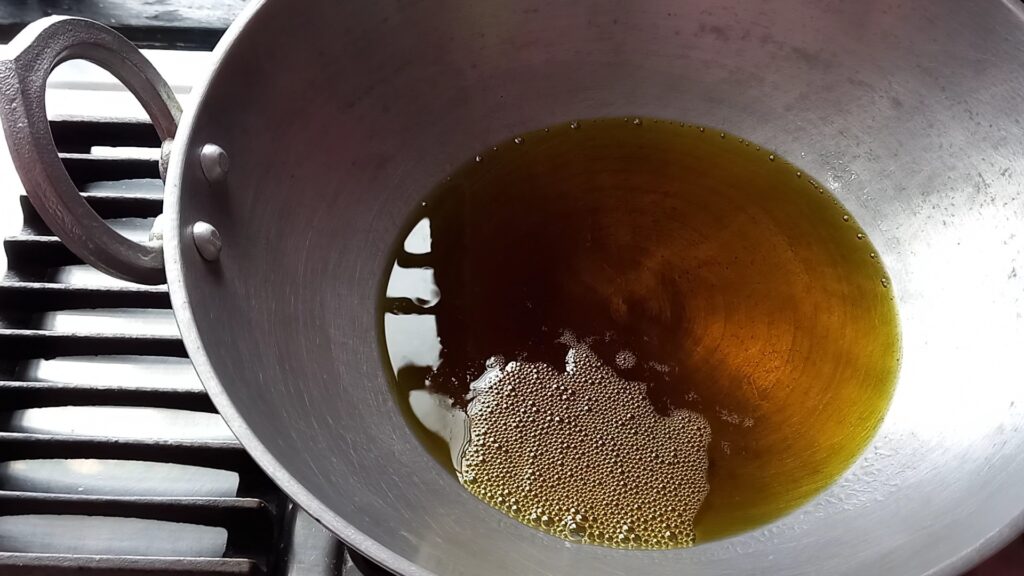 After that take a tilkor leaf, dip it in a batter. Coat them well, but do not cover this with a thick layer of batter.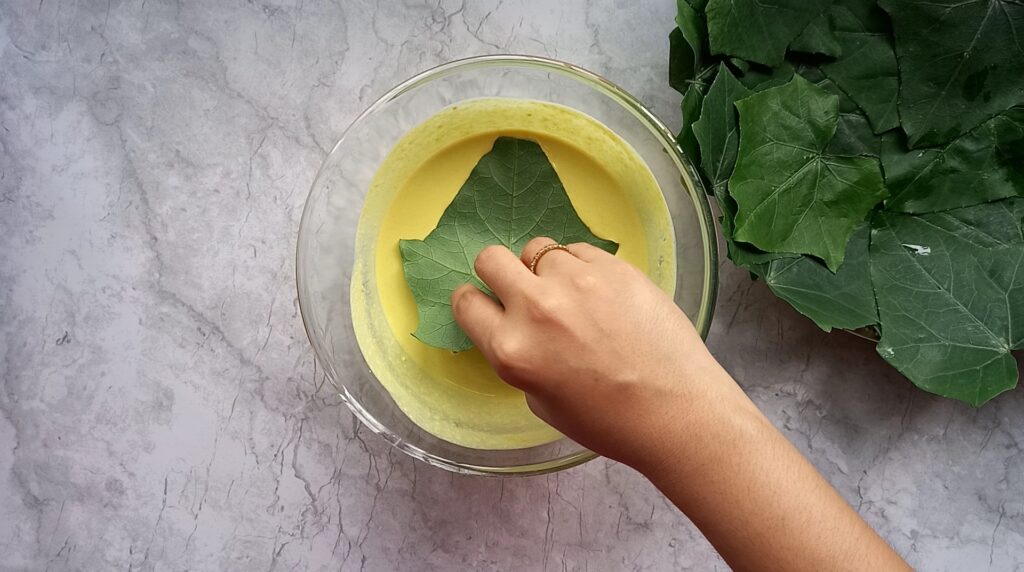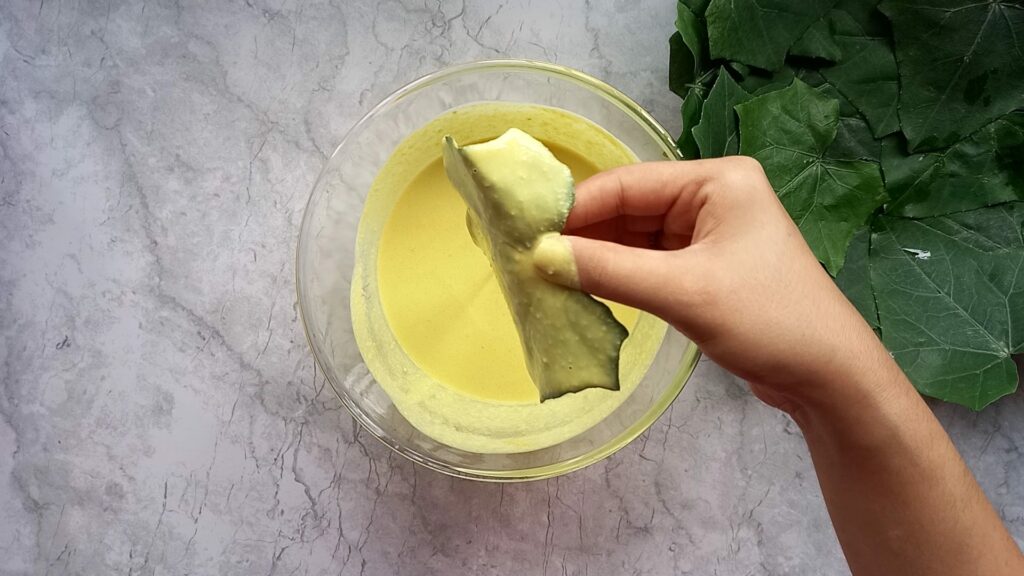 After that pour this into the hot oil. And fry them on high flame.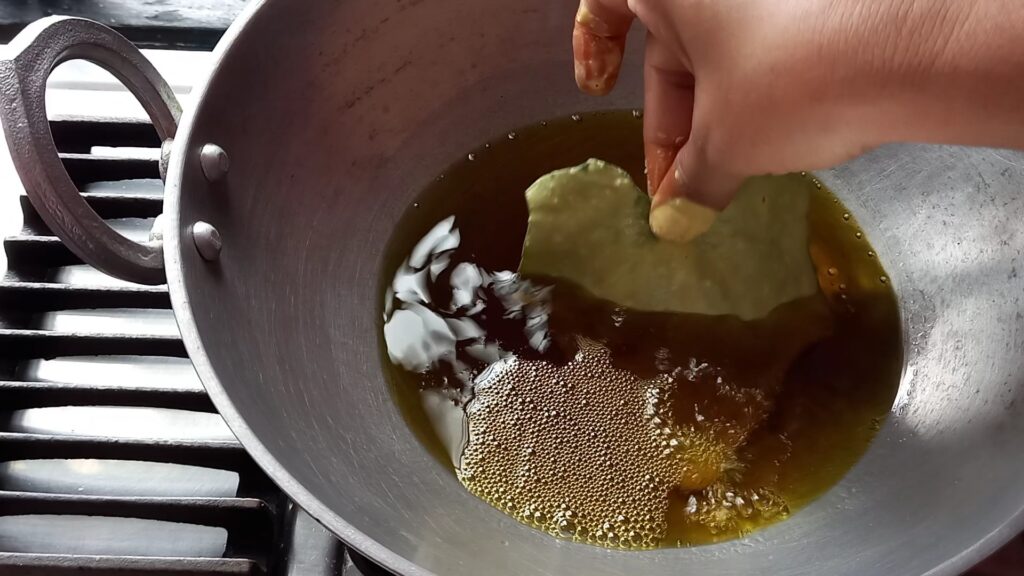 It takes 40 to 50 seconds from both sides.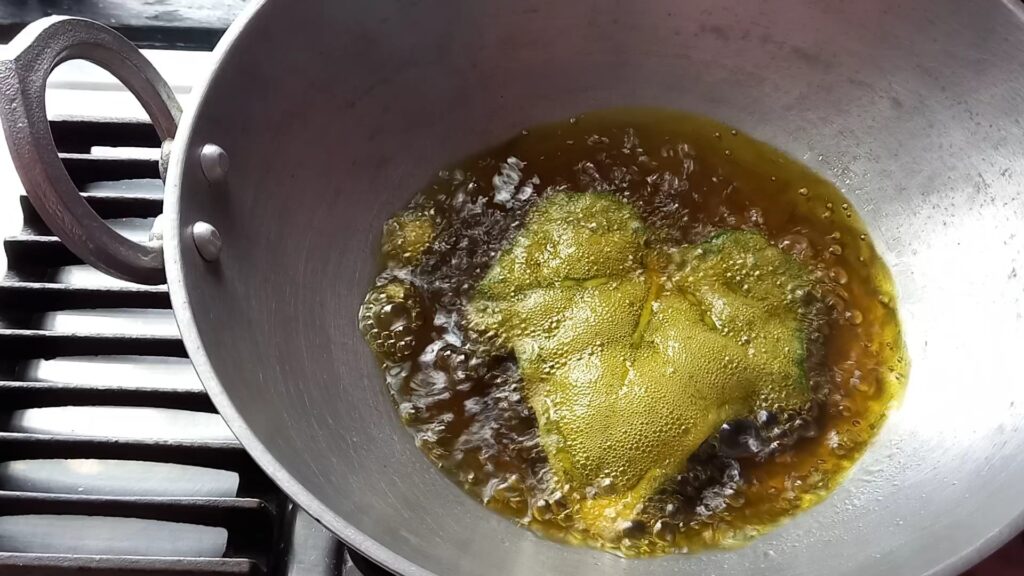 When it is golden in color remove it from the oil.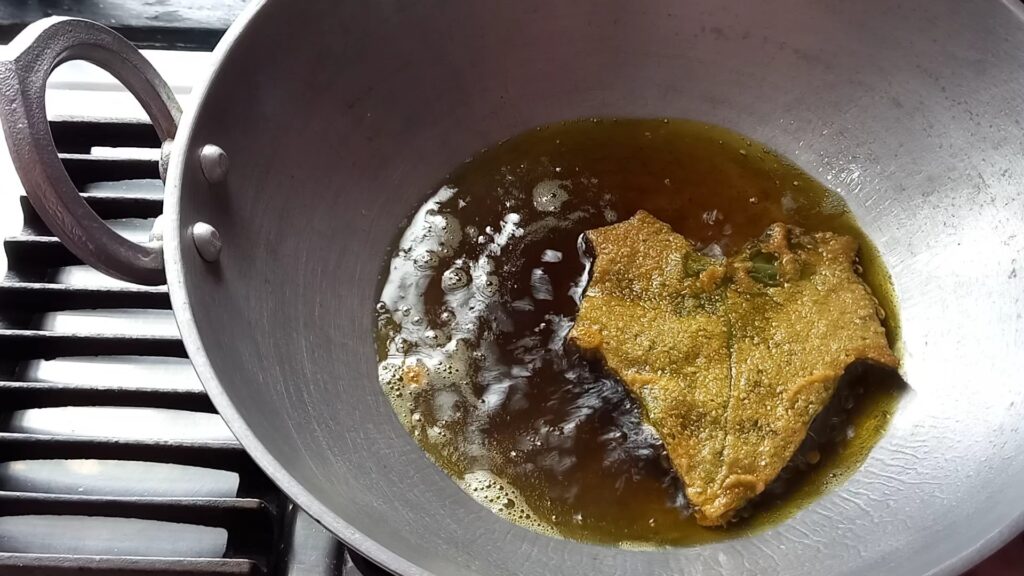 And fry all of them like this.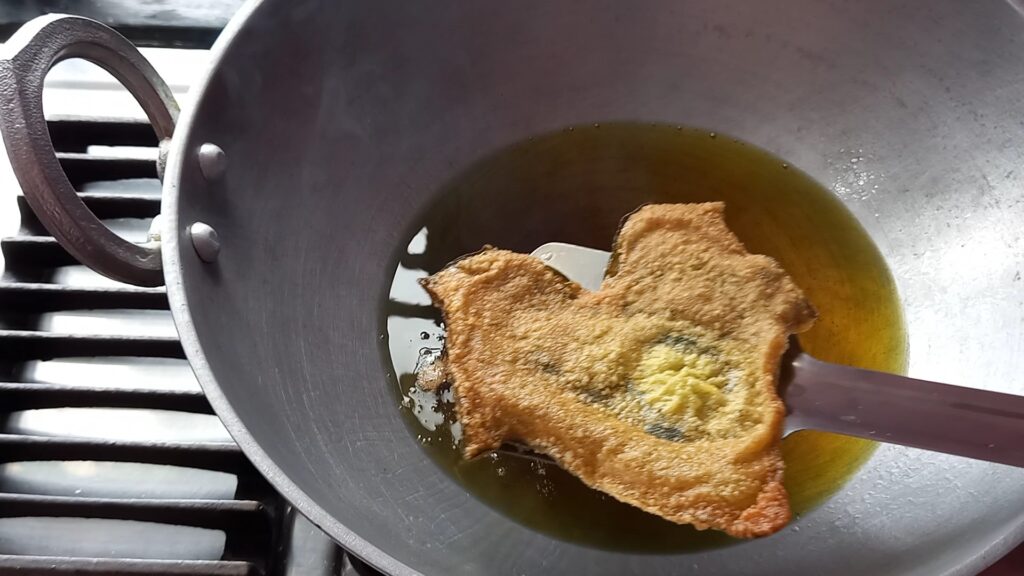 Our tilkor ka tarua is ready to serve. Here, you can see that the batter is very thin, because of that we get an extra crisp layer. So make sure to coat them with a thin layer of batter. And consistency is also matters, so be careful while making the rice batter.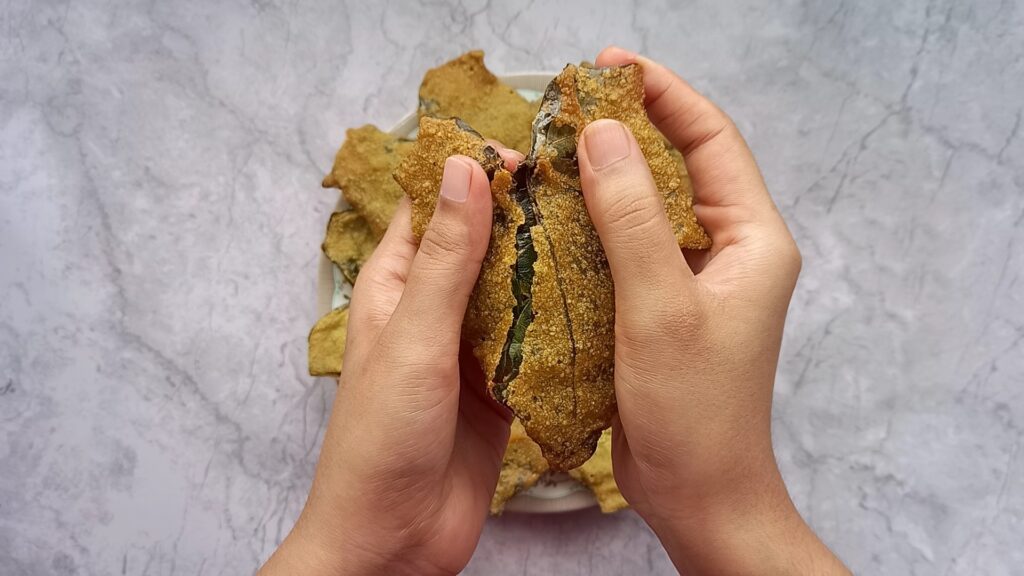 Recipe Video