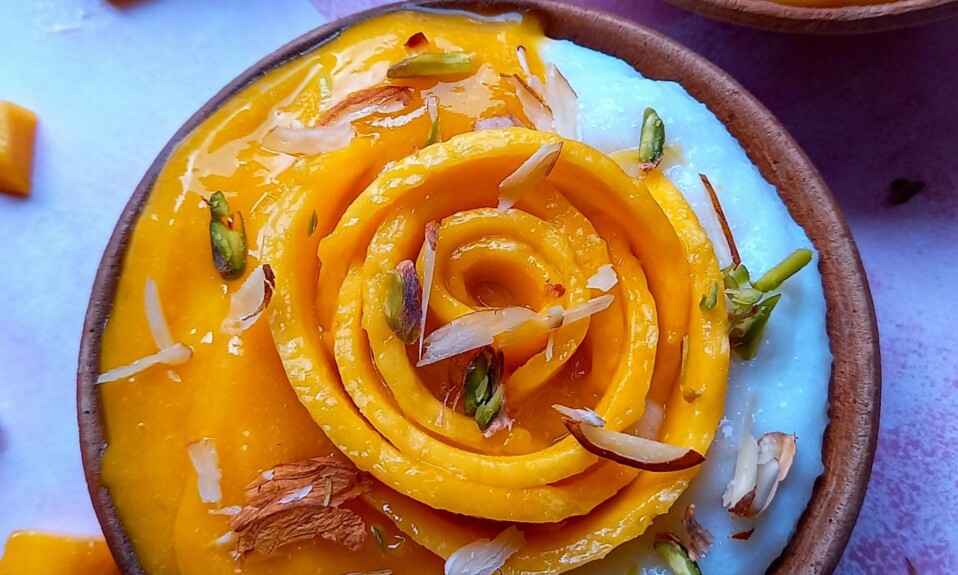 Mango phirni | Mango rice pudding | Aam ki phirni | Learn how to make this delicious and super quick dessert recipe with step-by-step photos and video. Hey guys, hope you are doing well, and welcome to Candid Treat. For interesting recipe videos, check out my youtube channel. Or if you like my recipes, do not forget to subscribe. Give a fruity twist to your classic phirni. Phirni is a traditional north Indian rice pudding. You can serve this as a dessert after your meal.
Here, starts the season of mangoes. I love to use mangoes in different recipes. Here, another recipe with mango. MANGO PHIRANI, you can say that it is a stylish way of MANGO PUDDING. Again this is a quite simple recipe to make. It really tastes amazing. If I tell you about the texture, it is smooth, creamy in texture.
Mango Phirni
Mango phirni is a popular north Indian dessert that is made with rice, milk, sugar, and some flavoring. You can find a lot of different varities of phirni like, plain phirni, kesar phirni, badam phirni, pista phirni etc. And this is one of them. For making phirni, you need some soaked rice puree. After that cook this rice puree with some milk. When it starts to thick, add sugar and other flavorings like cardamom. Then leave it to cool down. Serve this phirni chilled. Here, we are going to make mango phirni. So let's start the recipe…
Some other recipes from this blog…
Ingredients
700 to 800 ml full cream milk
7 to 8 tablespoon(1/2 cup)soaked basmati rice puree
3 to 4 tablespoon sugar
3 to 4 ripe mango paste
1 to 2 ripe mango cubed
For garnish: 4 to 5 almond fine chopped, 4 to 5 cashew chopped
Method
Take 1/2 cup(7 to 8 tbsp) of rice. Soak them for 1 to 2 hours. Here, you can use basmati rice or any other kheer rice.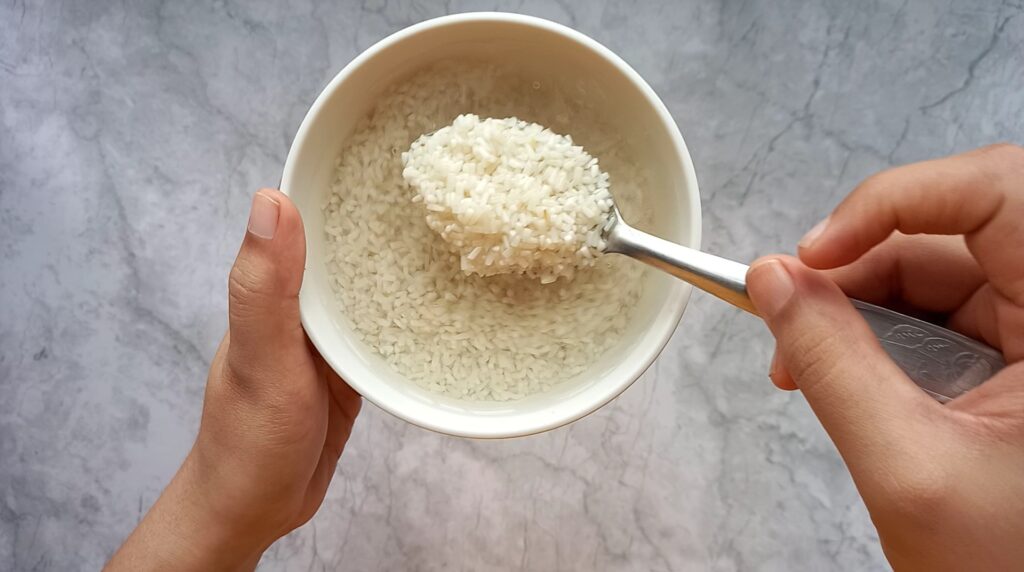 Now, take a grinder, add soaked rice, and 1 to 2 tbsp water.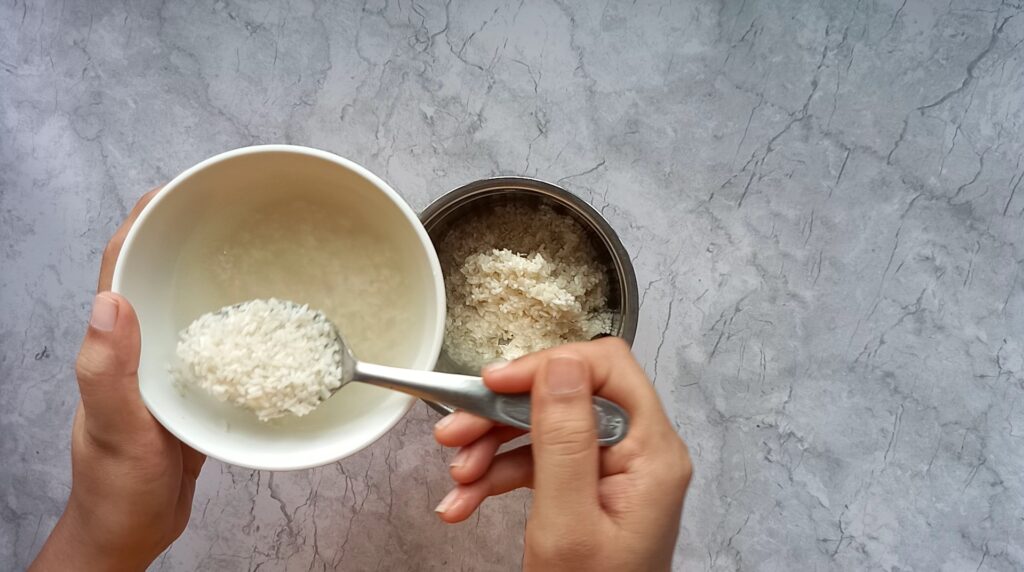 Then grind it into a paste. but we do not want a smooth paste. Its texture is not fine but salt-like texture medium fine.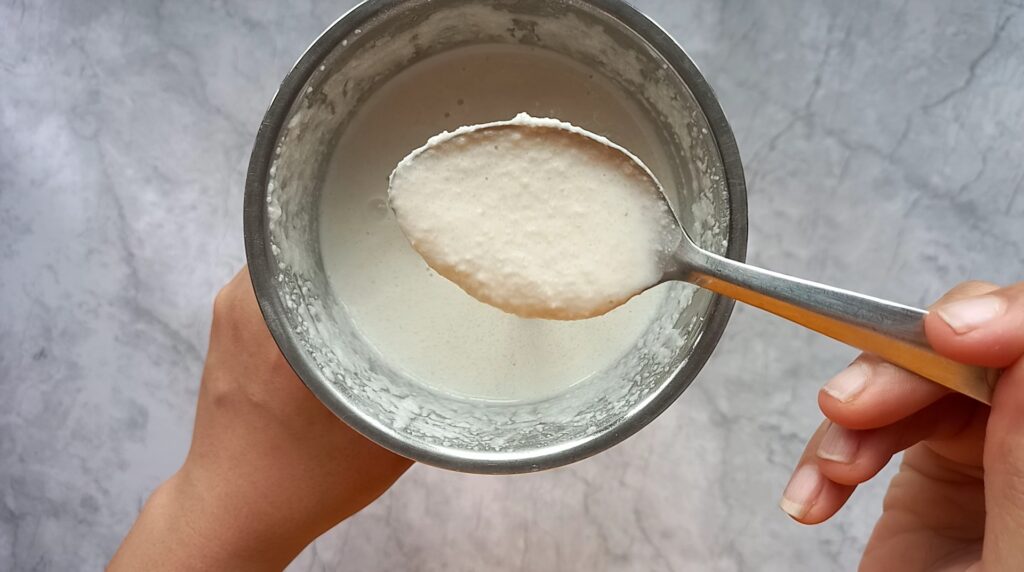 Take a pan boil 700 to 800 ml milk. boil the milk on a high flame.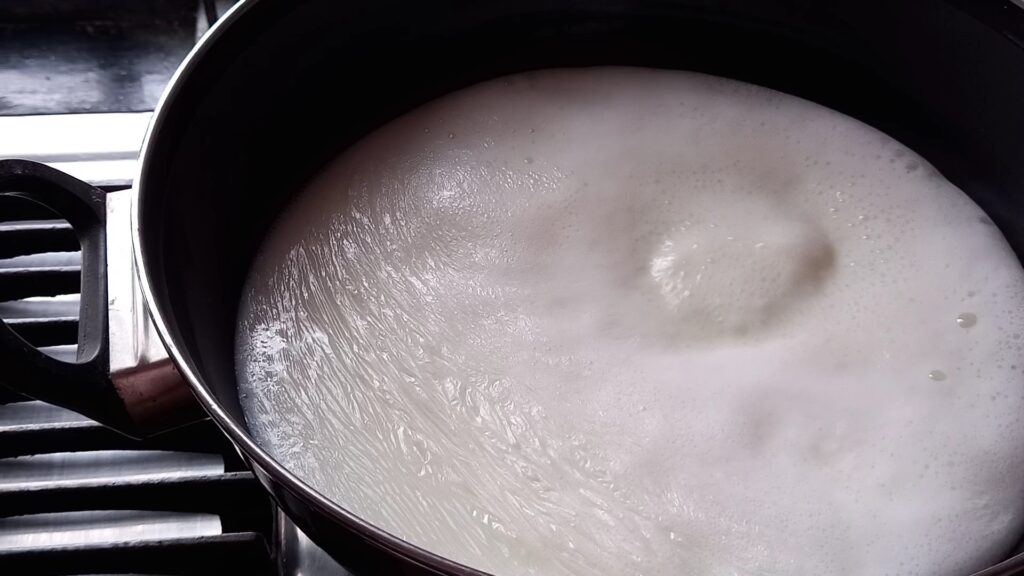 when it starts to boil, turn the flame on low and pour rice paste in milk, and keep stirring because when you just mix rice and leave it for 4 to 5 seconds it starts to form lumps, so keep stirring.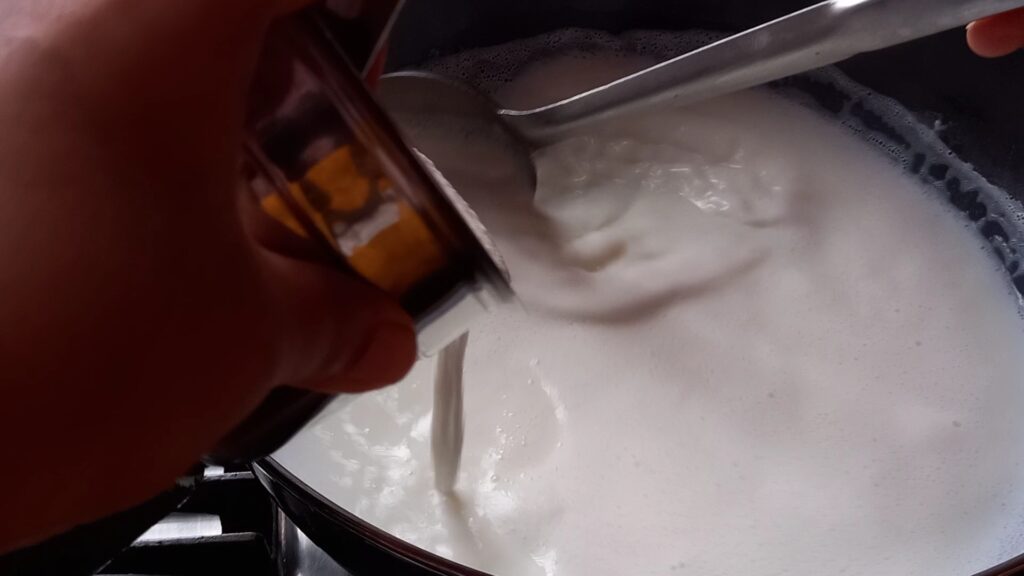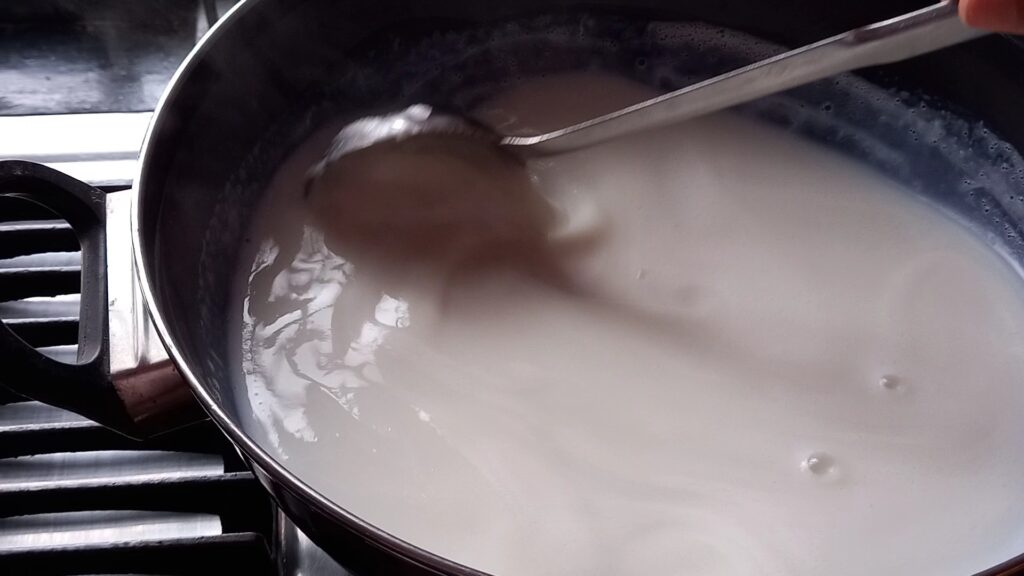 Add sugar.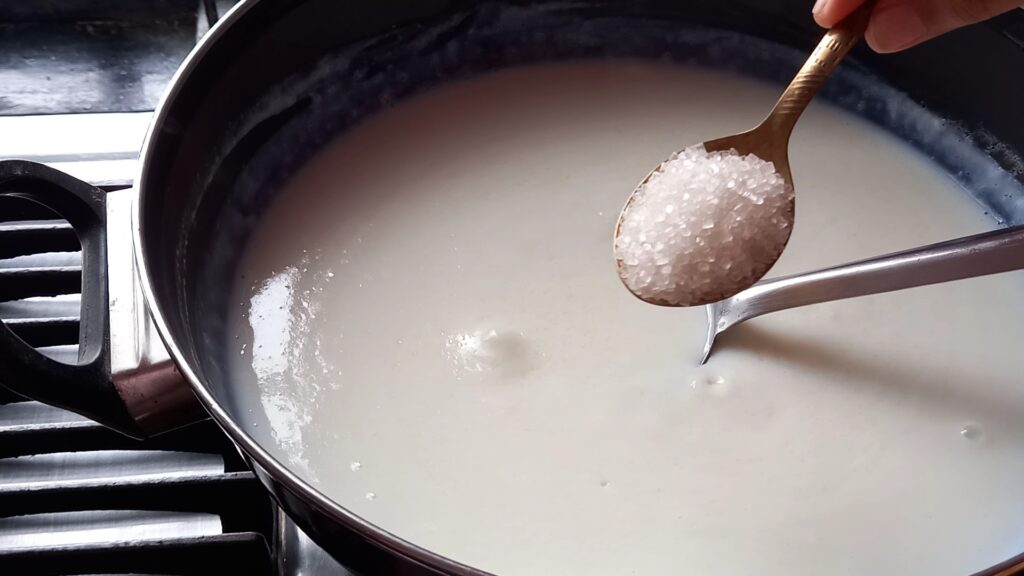 Cook it for 5 minutes on low flame or cook it until it starts to thick. After 5 minutes cook them on high flame for 2 minutes. It takes almost 7 to 8 minutes. Then keep aside at room temperature to cool down the mixture then put it in the fridge.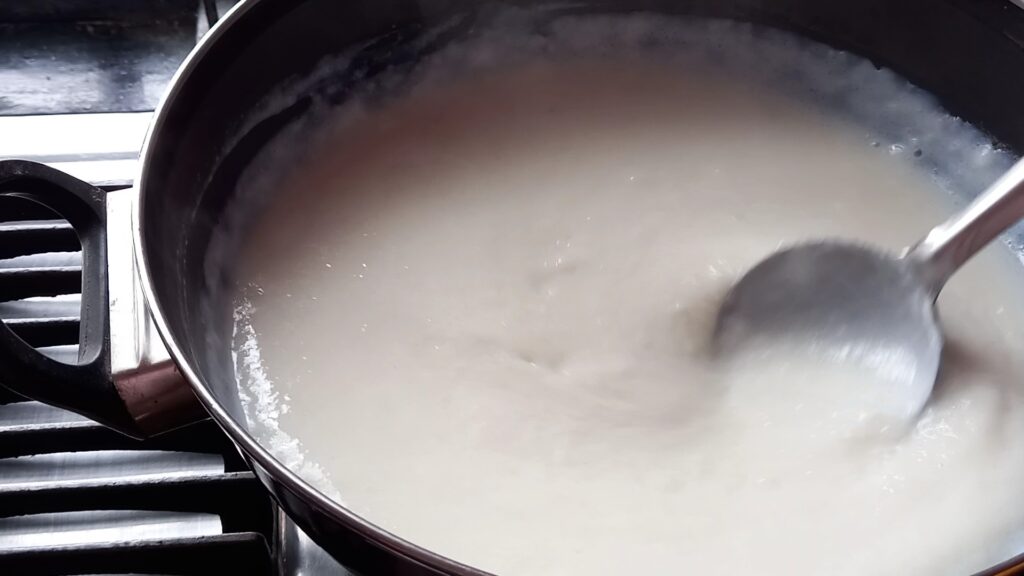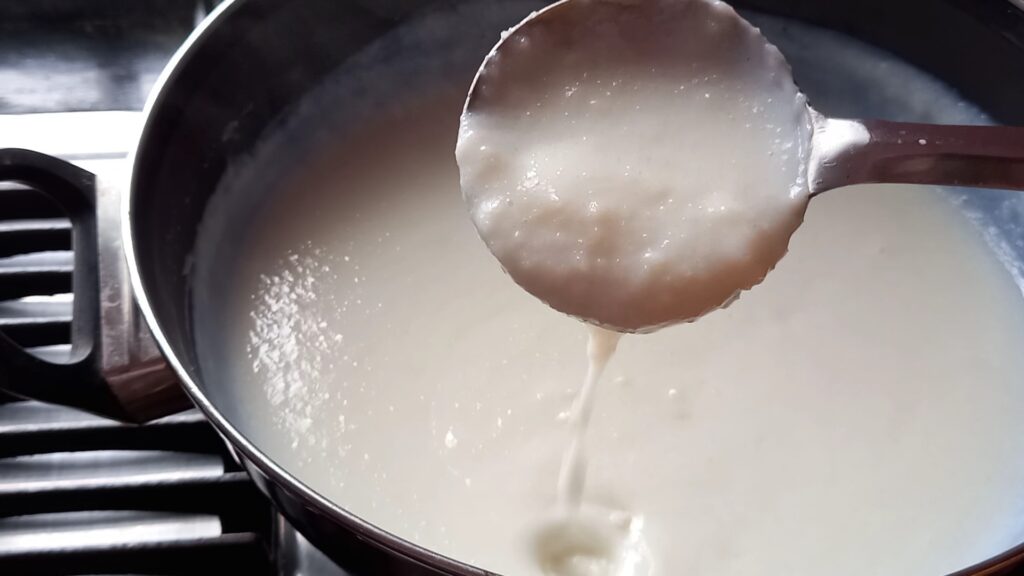 Now take 2 to 3 mangoes pulp. grind them into a smooth puree.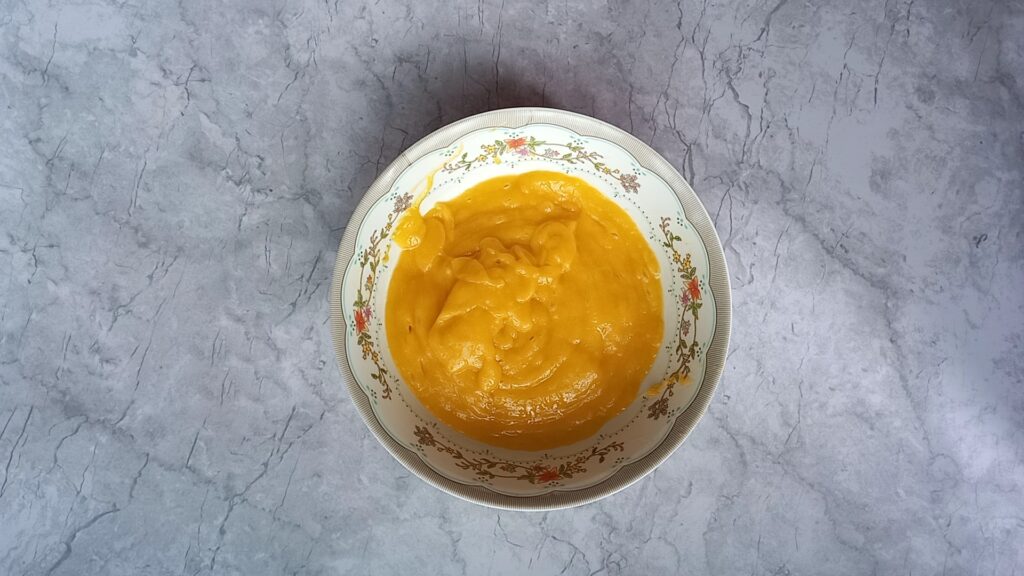 Now take a serving bowl, add chilled phirni.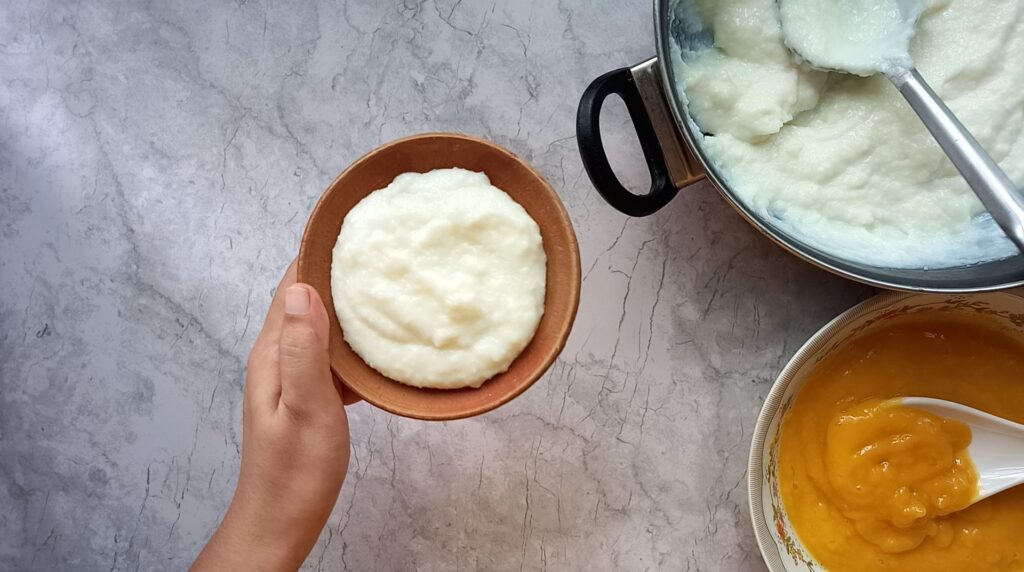 then add mango puree. you can also mix them together or go with this.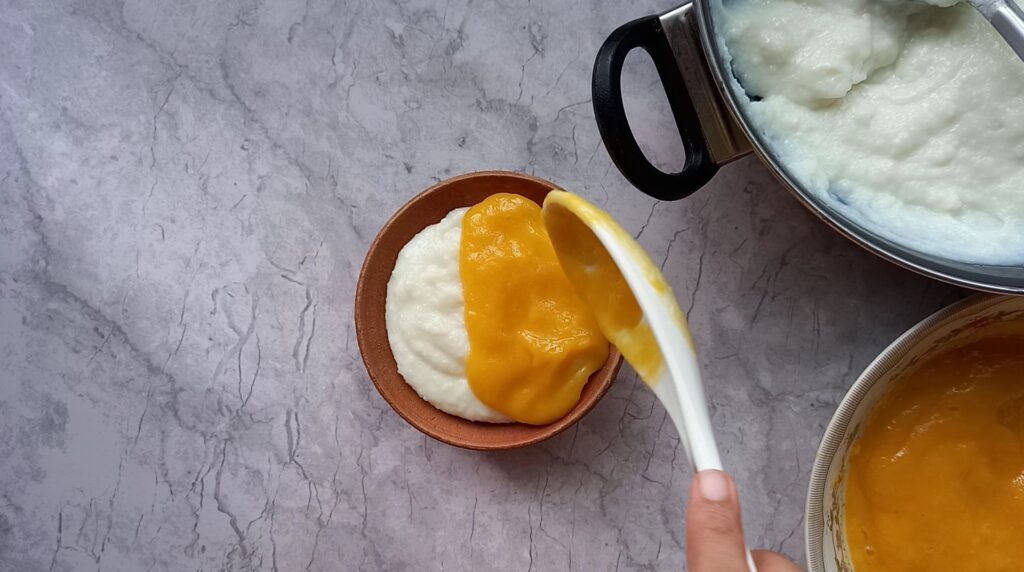 Garnish it with some mango slices or cubes.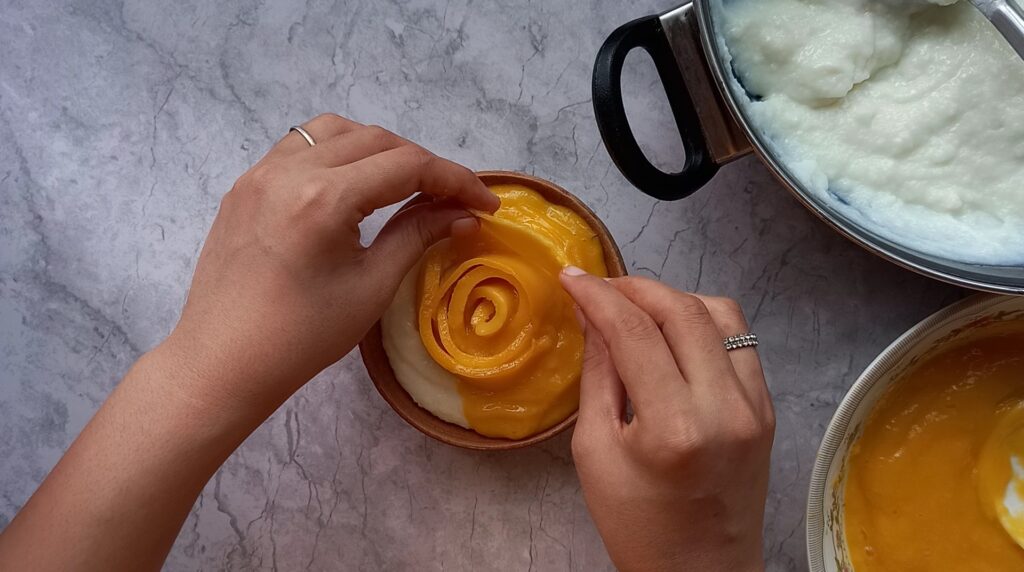 Top it with some almonds. It is ready to serve. Store this in the fridge for 2 to 3 days.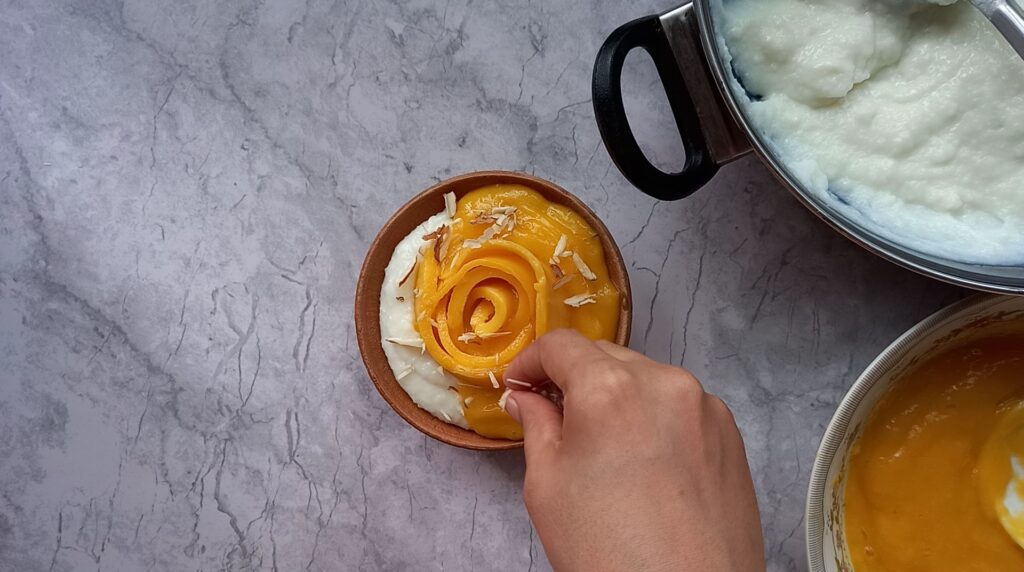 Check out the recipe video