Mango frooti | Frooti recipe | Hey, do you and your kids love mango frooti. If yes, then why not we make this at home. Learn how to make mango frooti at home with step-by-step photos and videos. Mango frooti is the most popular beverage in India, or almost everywhere. And we all love this beverage so much. Now, you can make this frooti very easily. You can also store this for 1 to 2 weeks in the fridge.
I saw this recipe and I thought that it will good but not as good as market frooti. So I decided to try this once. I tried it and the outcome is amazing. Today I am forcing you that you have to try this because after that I made it so many times, all members of my family just loved it. This is especially for your kids who love to drink market beverages. So this will be a good alternative to market drink. This is so easy to make. And whoever invent this recipe first, I am a huge fan of him/her.
Mango Frooti
This is a homemade version of frooti and perfect for this mango season. For this frooti recipe, you need some ripe mangoes, raw mangoes, and some water, sugar. Yes, with only 3 to4 normal ingredients, you can make this delicious drink. The texture of this frooti is pulpy and full of fresh mango flavor. It tastes sweet and tangy. And this is also a perfect drink for your house party, or you can also serve this drink at your kid's birthday party. If you try this recipe once, I am sure you will love it. And make this again and again. So, let's start the recipe…
You may like my other drink recipes too...
Ingredients
3 medium-sized ripe mangoes
2 large size raw mangoes
1500 ml water
1 cup sugar(9 to 10 tbsp)
Video Recipe
How to make mango frooti?
First, take 3 ripe and 2 raw mangoes. Rinse them well under running water. So, the ratio is 3:2. You can adjust the ratio as per your need.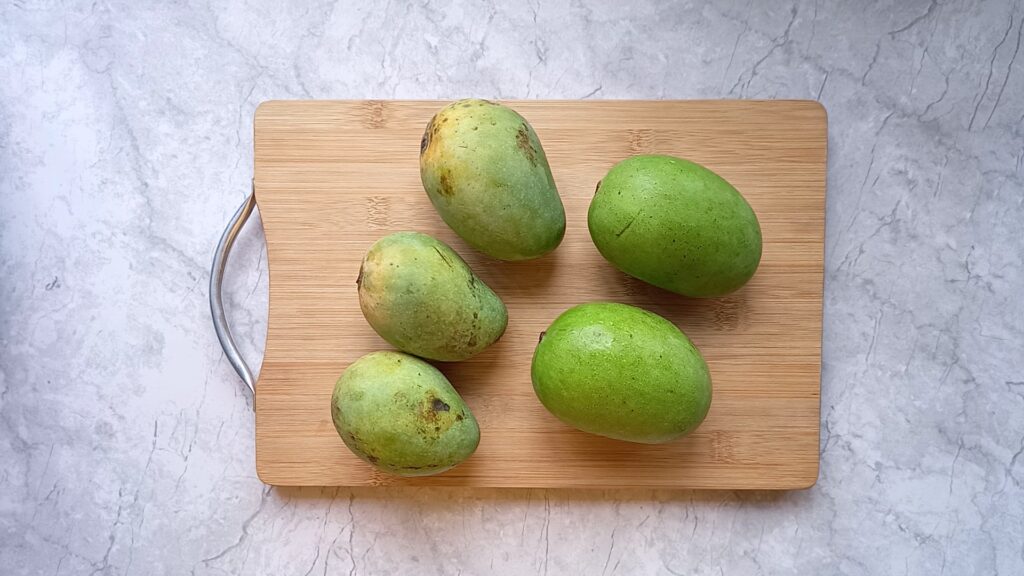 Peel the skin of raw mangoes. And cut it into pieces.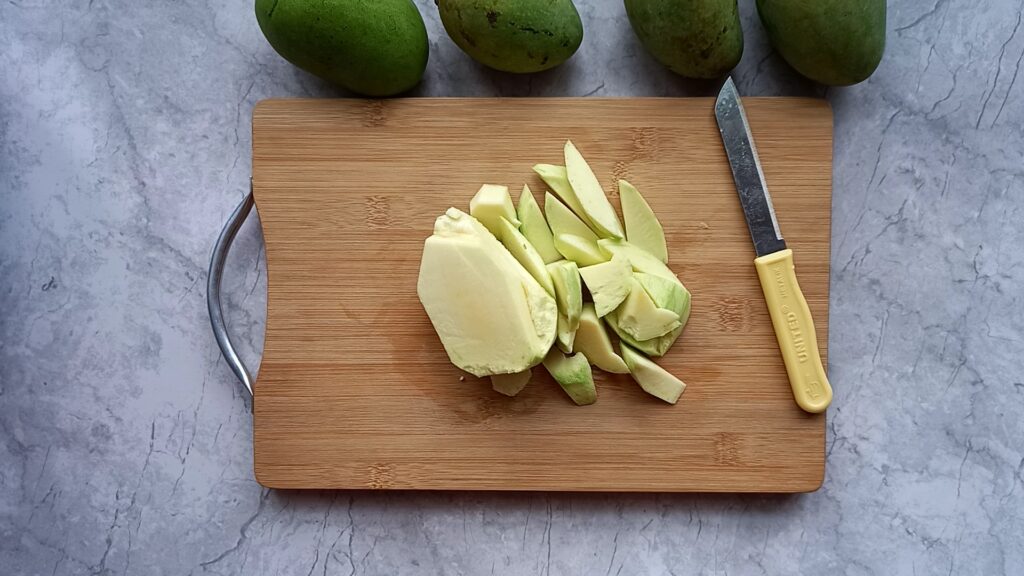 Peel the skin of ripe mangoes. Do not chop them.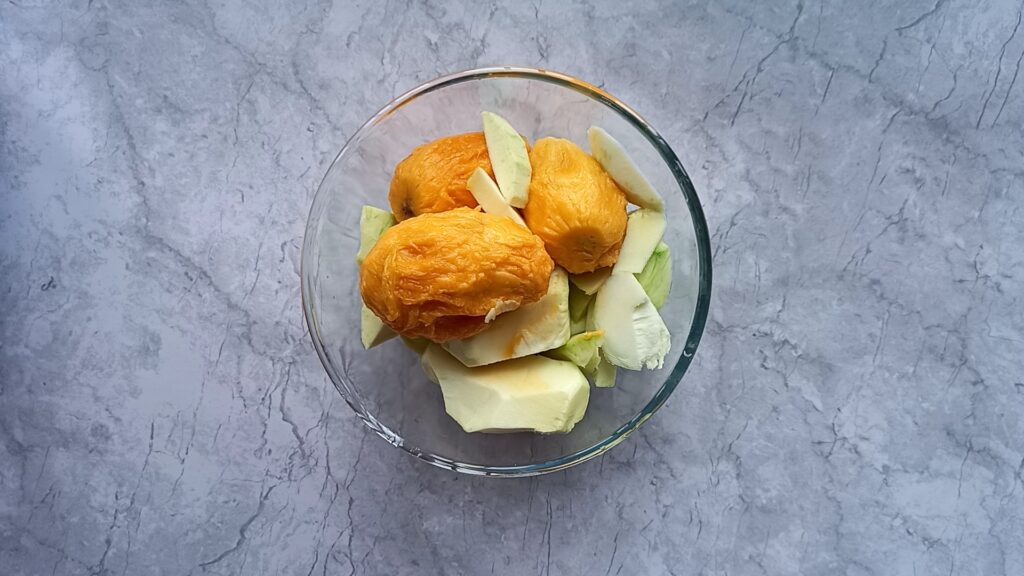 Now take a pressure cooker, add peeled and chopped mangoes. Add 400 to 500 ml water. Close the lead and pressure cook it for 3 to 4 whistles on high flame.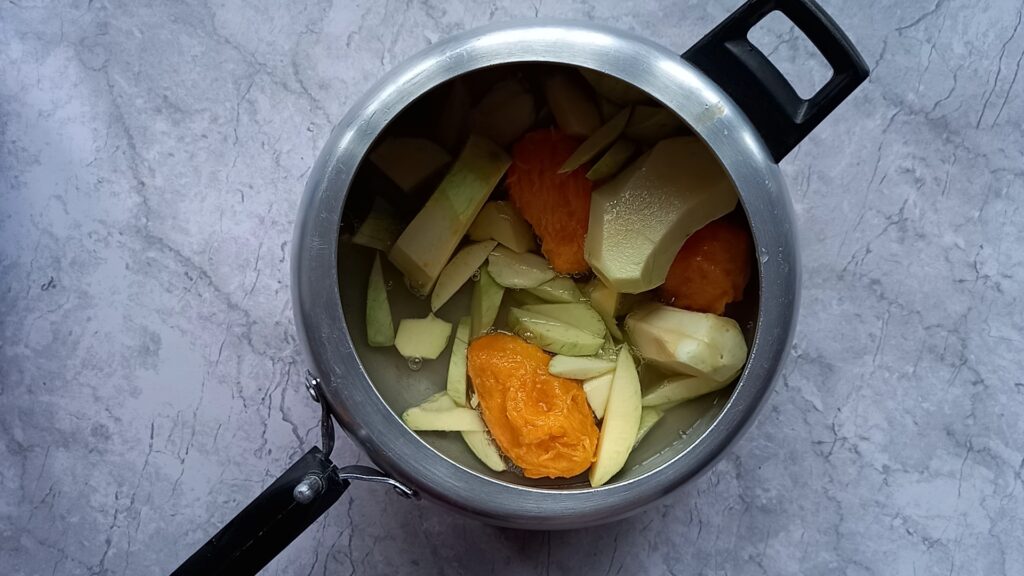 After that turn off the heat and leave it to release the pressure. Then open the lead. And leave it to cool down.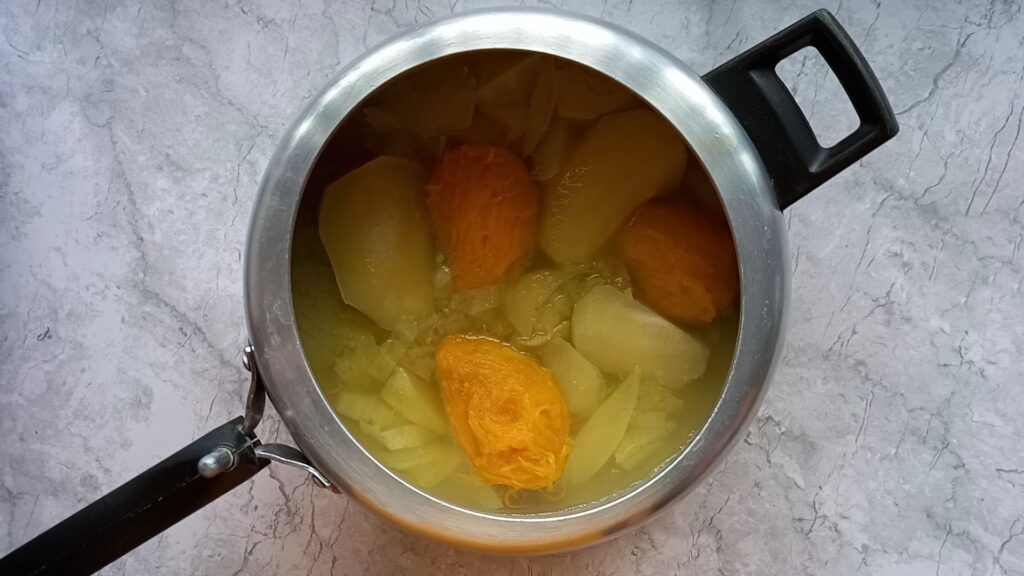 When it is cooled completely. Take a bowl. Take a sieve. Add mango puree with seeds and water.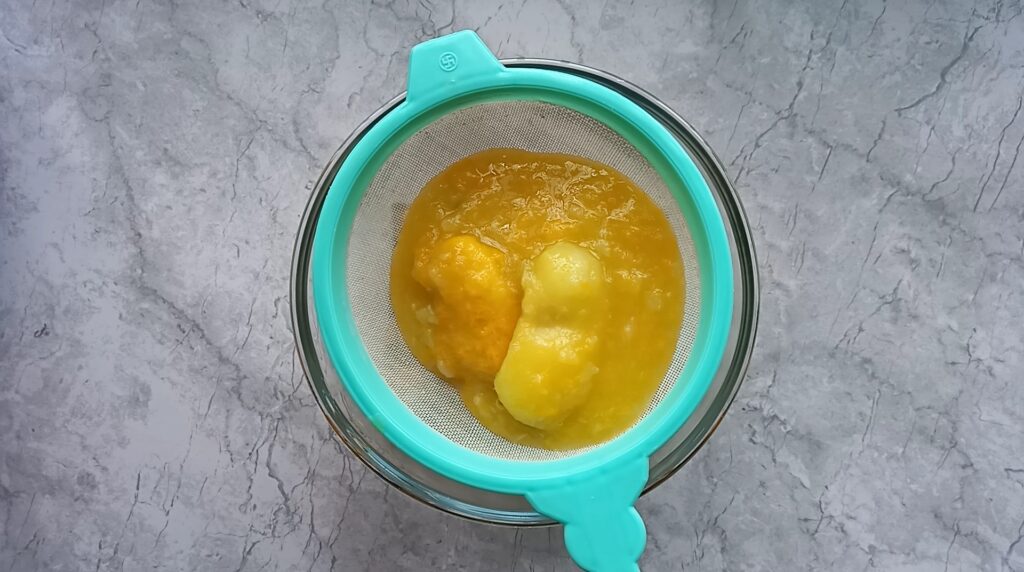 Sieve them and squeeze the seeds to get extra pulp.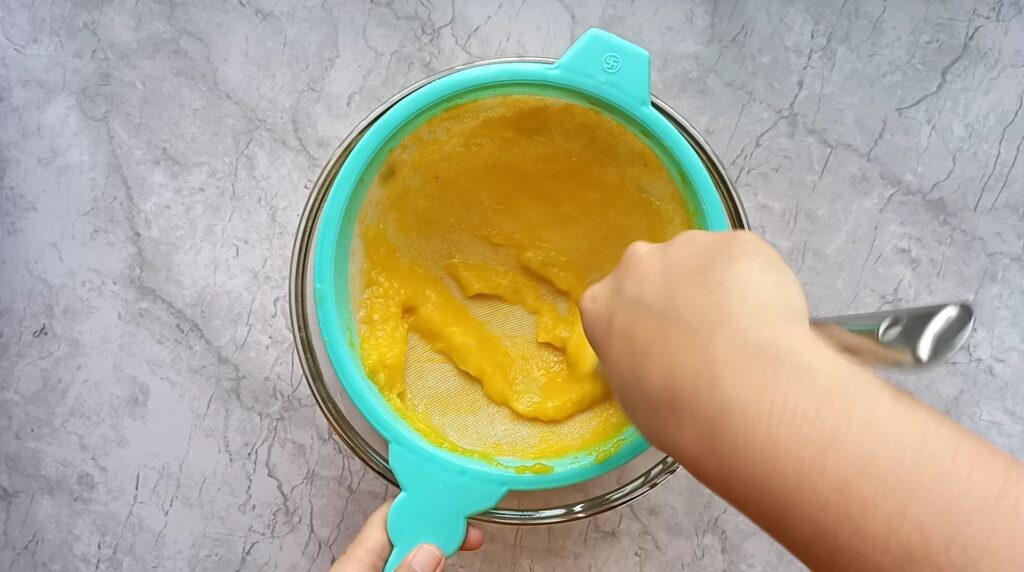 Mango puree is reay. Set aside.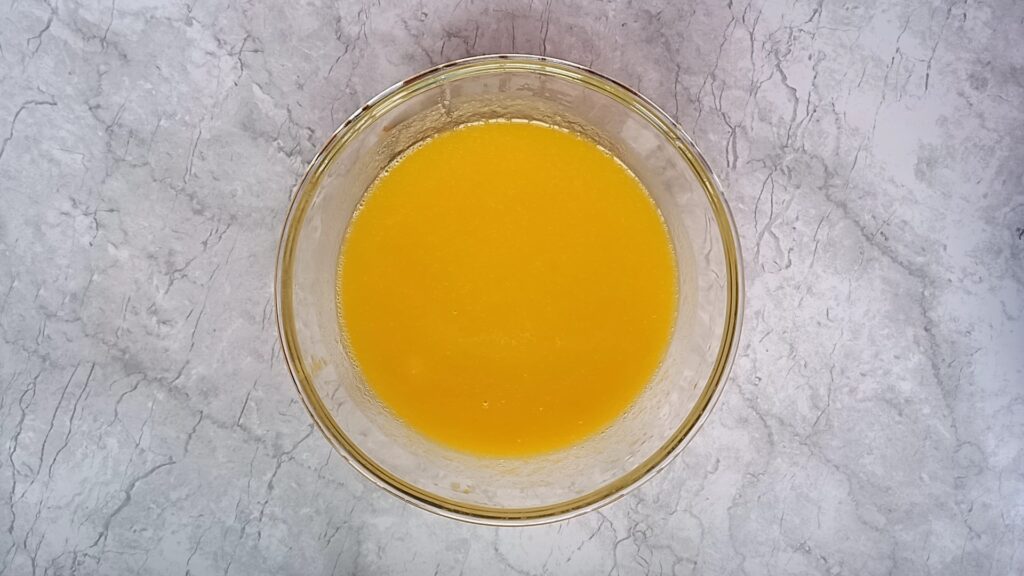 Now, take a pot, add 1 liter of water.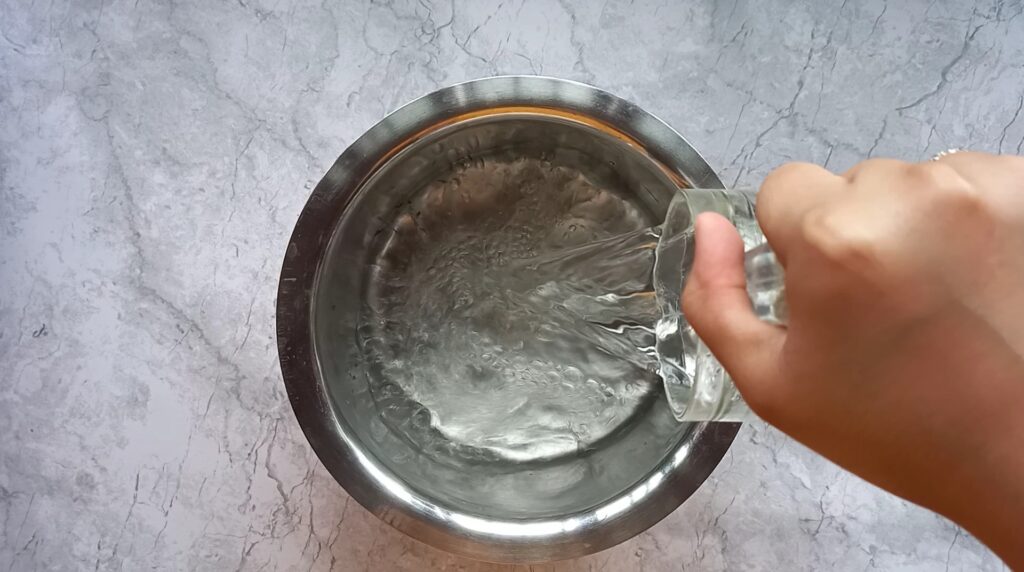 Add sugar.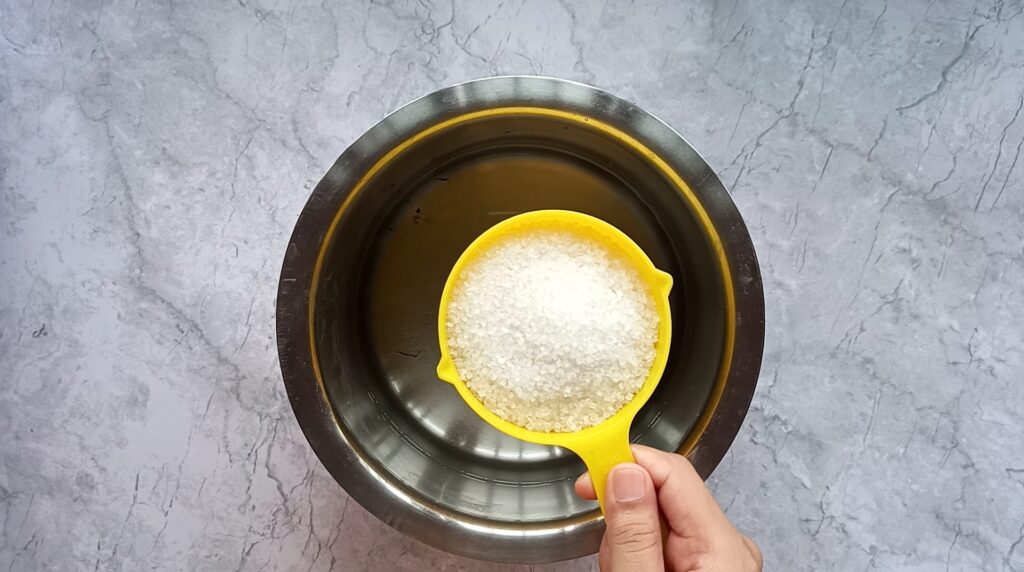 And boil it for 10 to 15 minutes on high flame. After that turn off the heat and leave it to cool down.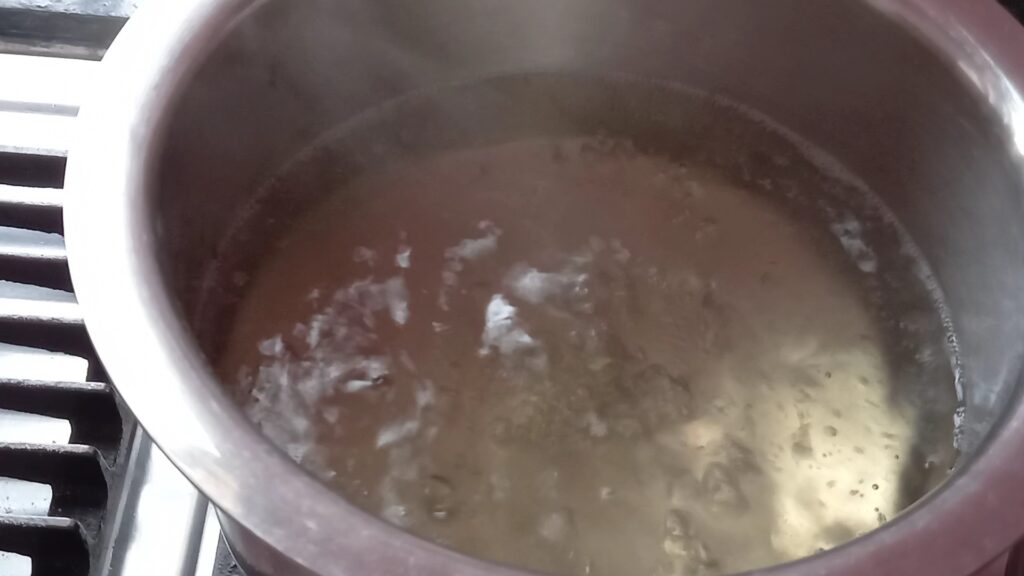 Then add boiled water and sugar mix to the mango puree.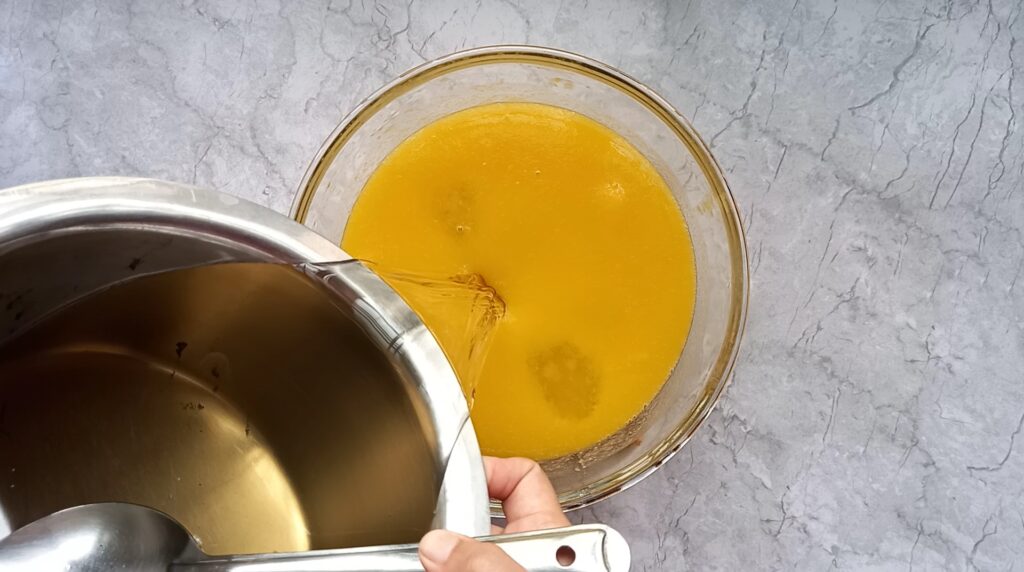 Mix it well.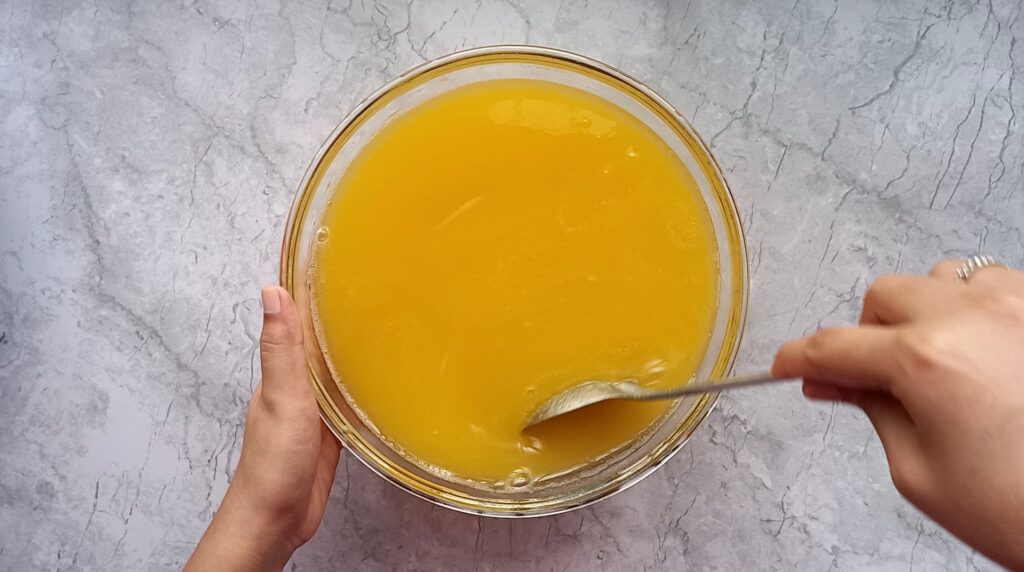 And store it in any clean and dry bottle. Store it in the fridge for 1 to 2 weeks. Mango frooti is ready. serve it chilled and enjoy your fresh and homemade mango frooti. It is healthy because it is free from chemical preservatives.