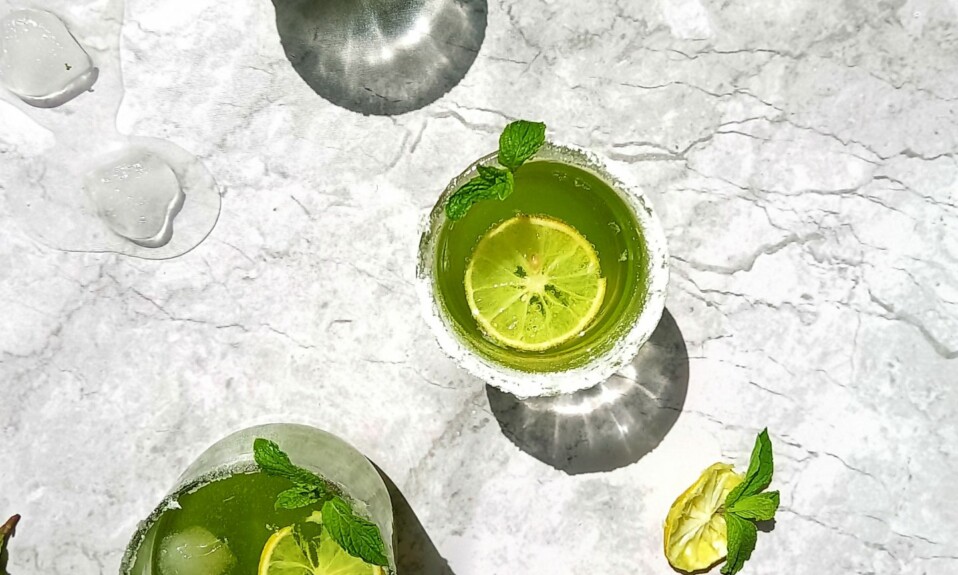 Mint mojito- If you are looking for a fun and refreshing summer drink, this mint mojito is just for you. It is easy and refreshing. You can make this mojito easily at home. This mojito recipe is free from alcohol. It is perfect for these hot summer days.
The combination of fresh mint, lime, and fizzy soda is so refreshing that you make this again and again. Now, you do not need to go to the restaurants for this type of mocktails, you can make this easily at home. For mint mojito, we need some mint leaves, lemon juice, soda, etc.
First method: You can go with this recipe or go with the second one. Take a glass, add 3 to 4 mint leaves, 2 pieces of lemon and crush them a bit with the pestle. Then add some ice cubes. Add soda water or sprite. That's it your mint mojito is ready. Now let's go to the second and my favorite method for this mojito.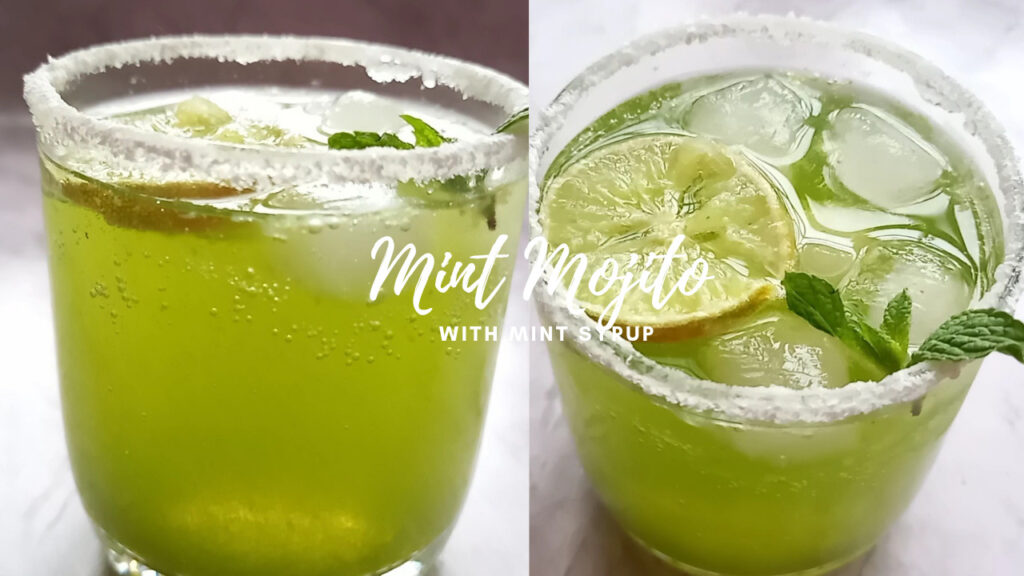 Some other recipes from this blog…
Ingredients
For mint syrup
1 to 2 cups of mint leaves
3 to 4 tablespoon sugar
2 to 3 tablespoon water
2 tablespoon lemon juice
A pinch of green food color
For mojito
Some ice cubes
A piece of lemon juice
2 tablespoon mint syrup
Soda water/sprite
Some mint leaves
| | |
| --- | --- |
| Total time | 10 minutes |
| Servings | 3 |
How to make mint mojito?
First, you need to make mint syrup. For the mint syrup, take a blender. Add some mint leaves. Add water and blend it.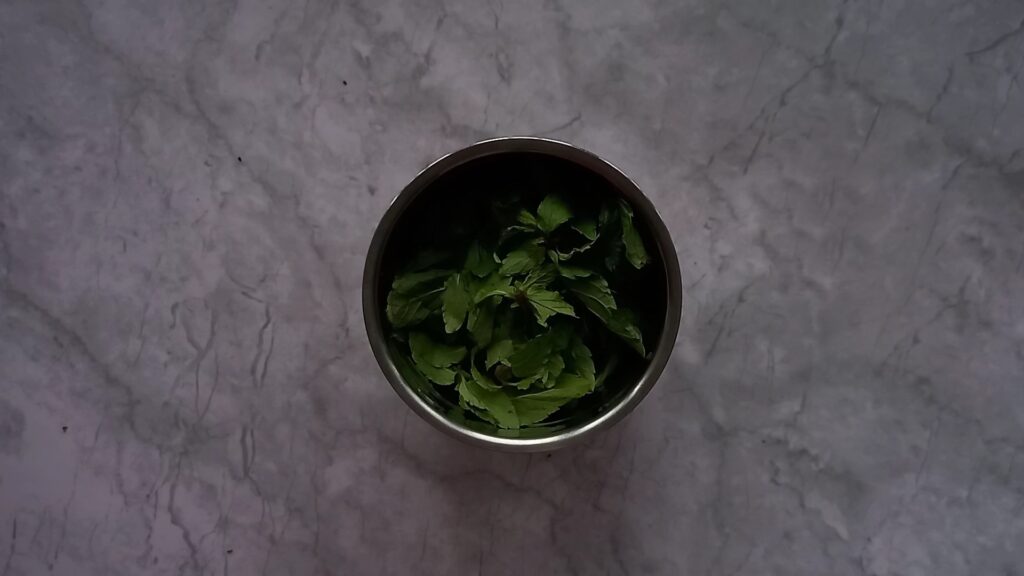 Now, strain the mint juice with the help of a strainer. You can also make a large batch of this syrup.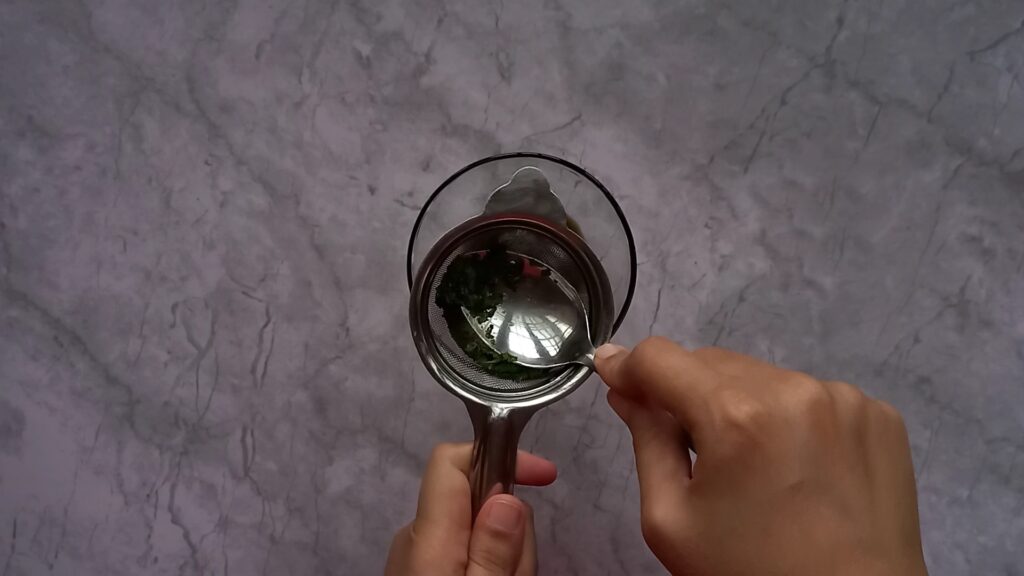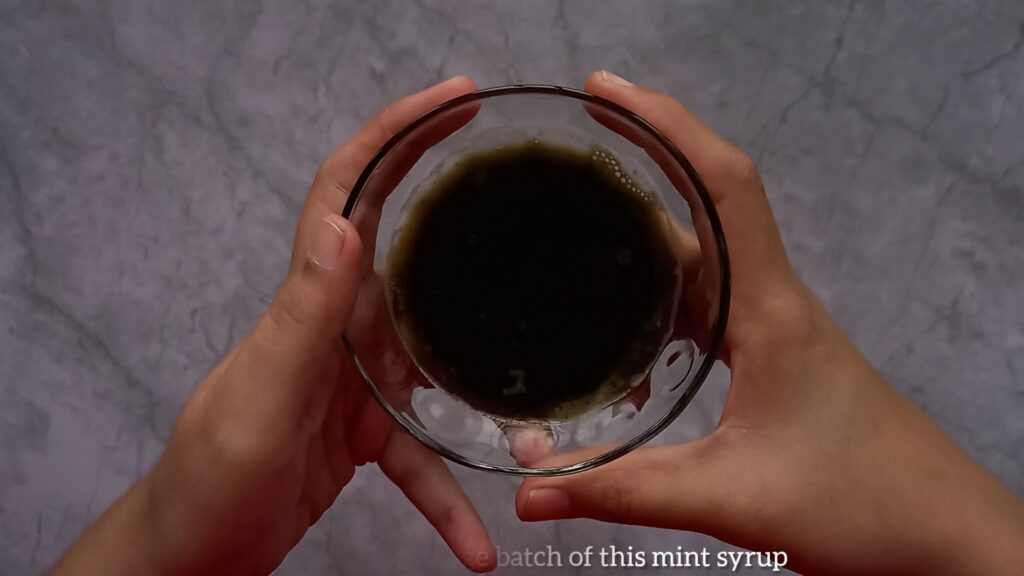 Take a pan, add sugar and water.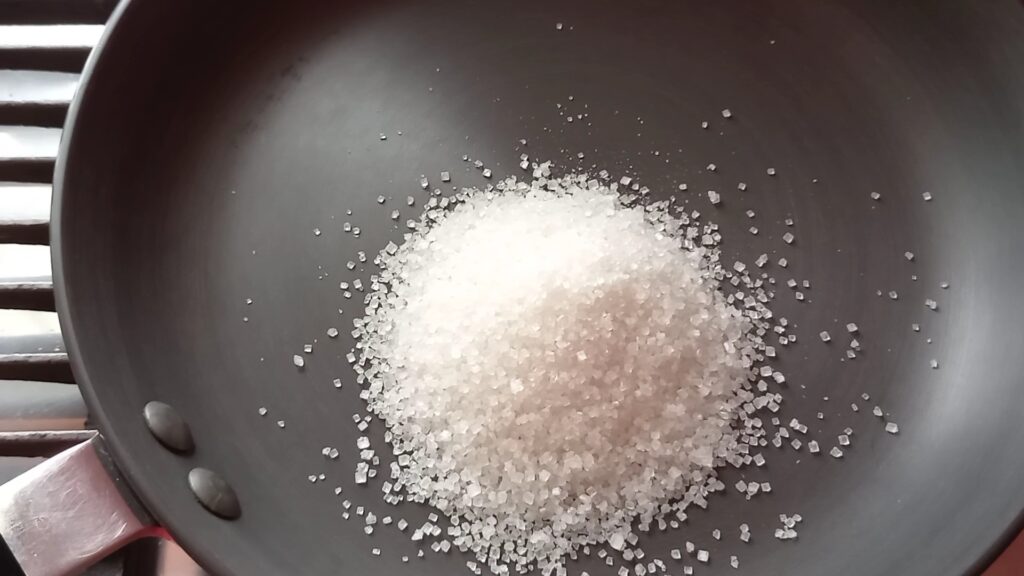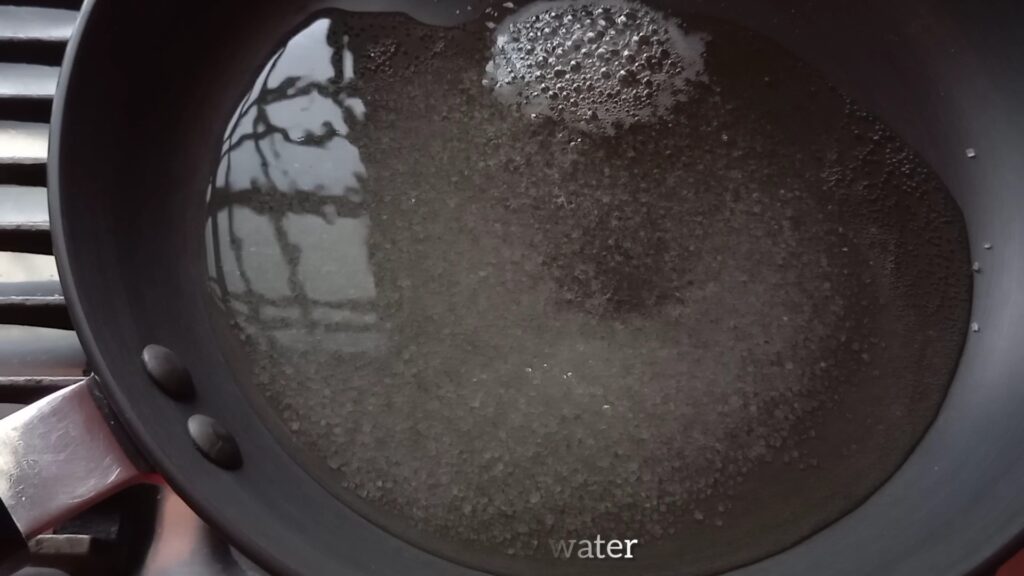 Cook it for 3 minutes on medium to high flame. When it is a little bit thick in consistency then add mint juice. And a pinch of green color.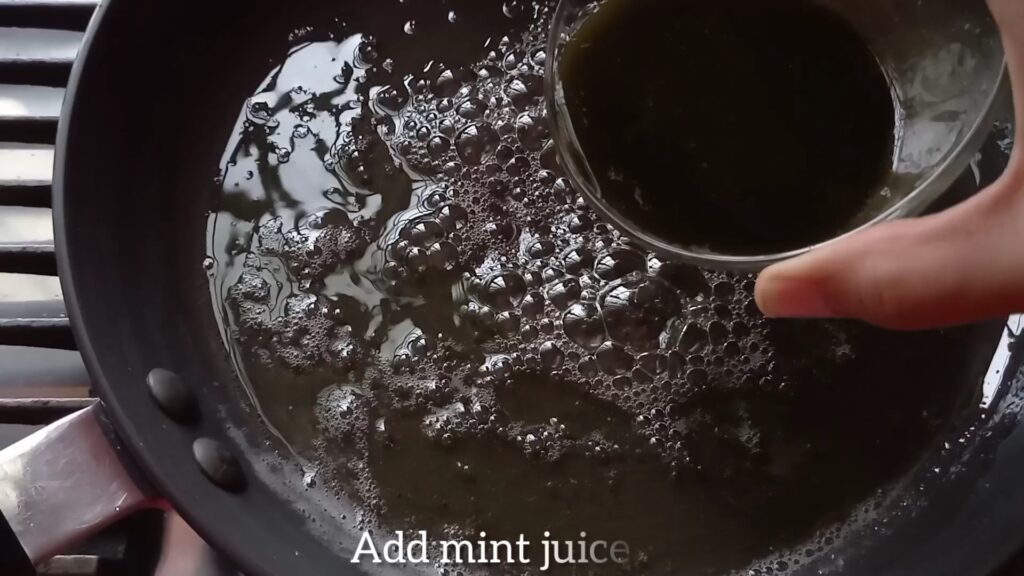 Add lemon juice and mix well.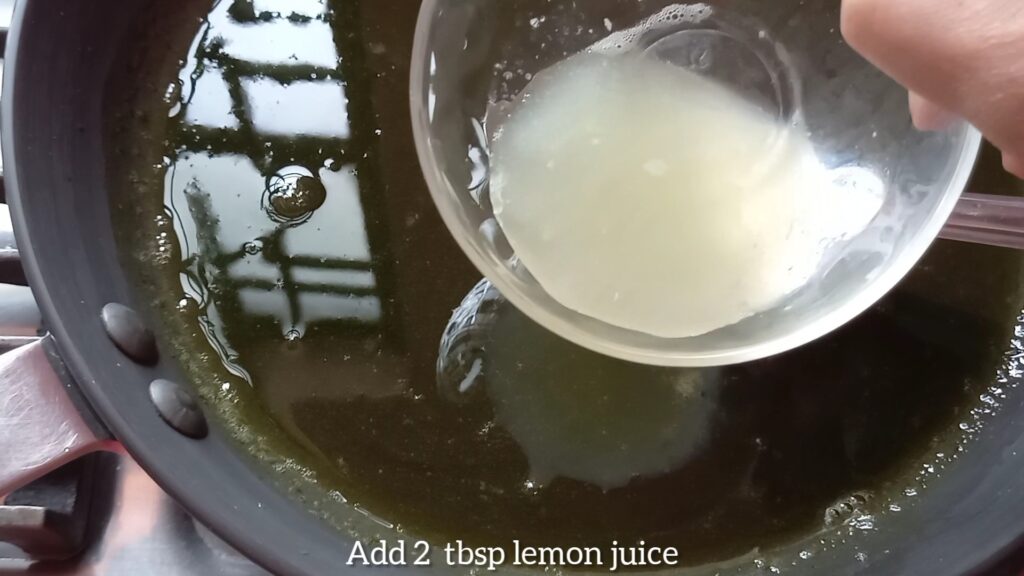 Turn off the heat and leave it to cool down. You can store this mint syrup in the refrigerator for 1 to 2 weeks. That is why I love this method. Because just make this syrup once and store it for weeks. You can also make mint lemonade with this mint syrup. Just add some chilled water, ice, and syrup. Your mint lemonade is ready.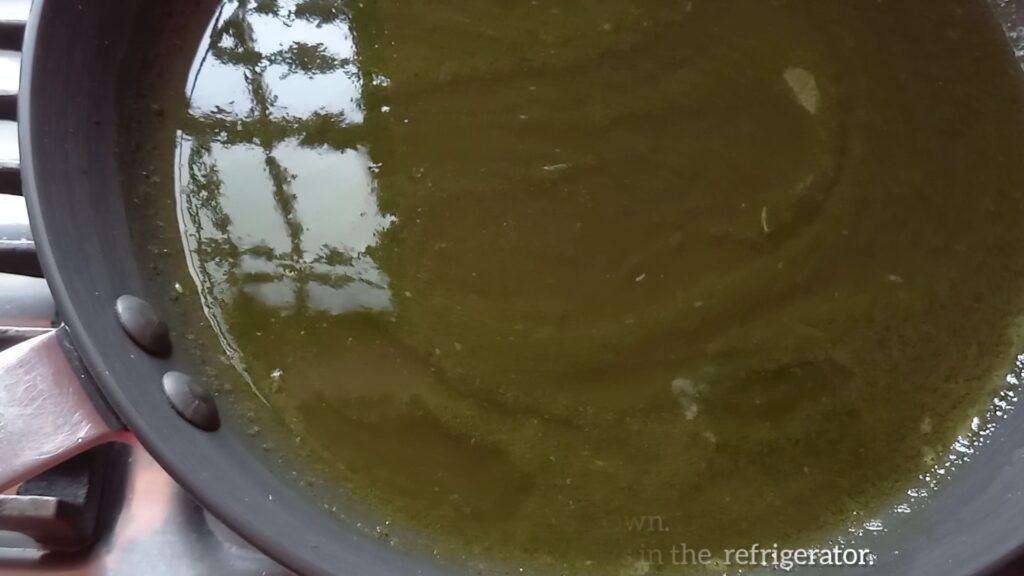 Now take a glass, add some ice cubes and lemon slice. Pour the mint syrup.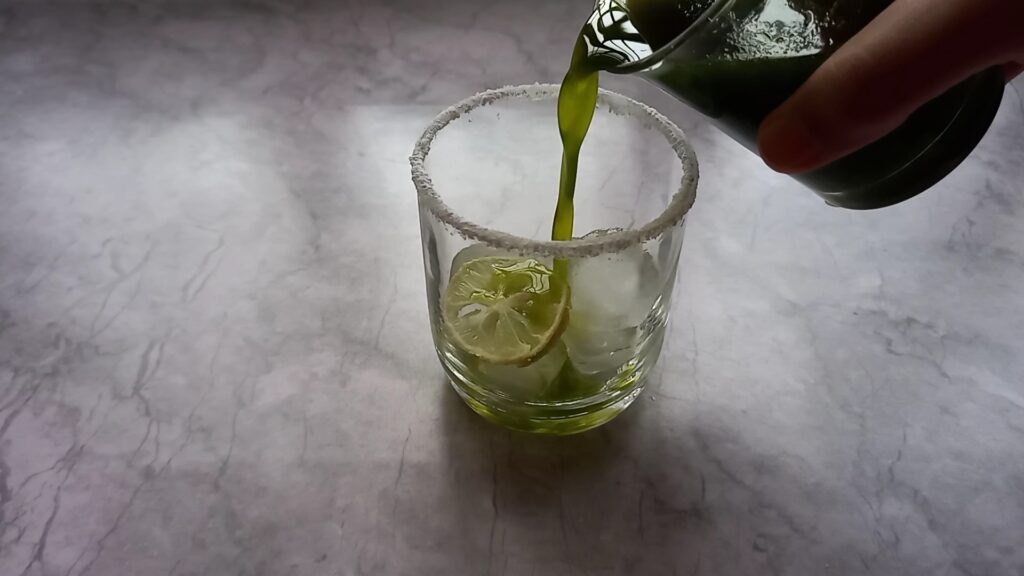 Add soda.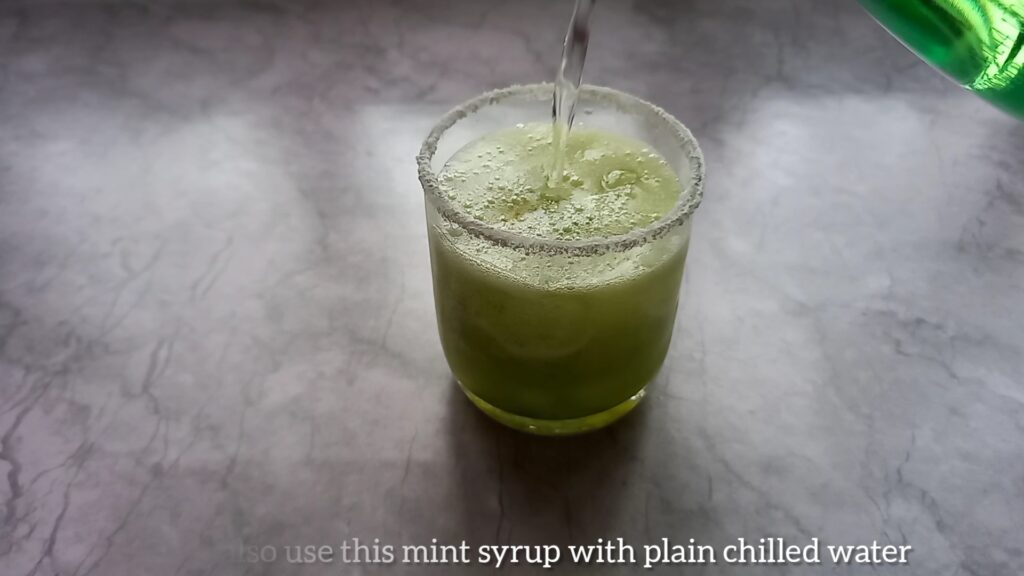 Garnish it with some mint leaves. Mint mojito is ready to serve.