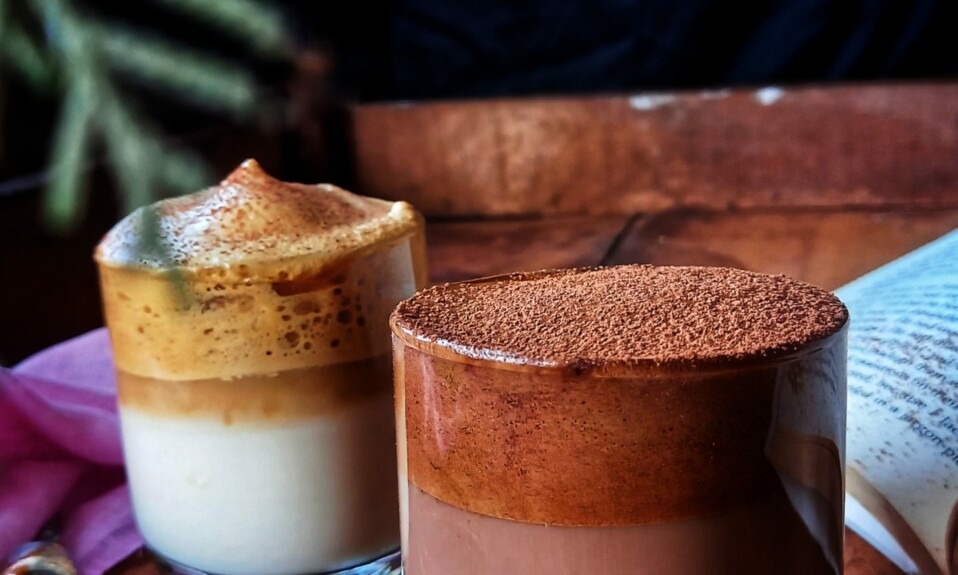 Dalgona Mocha Coffee- Learn how to make dalgona mocha with step-by-step photos and video. This mocha coffee is a version of classic dalgona coffee. The only difference is cocoa powder. If you like cafe-style frothy mocha coffee then you have to try this recipe. It tastes delicious. You can drink this mocha coffee either hot or chilled. You can also check my classic dalgona recipe here. Dalgona Coffee. some of my coffee recipes, affogato, cold coffee, mocha coffee, hot coffee.
For perfect Dalgona mocha
For creamy coffee foam- Do not reduce the sugar quantity because it helps in getting silky and creamy foam. if you want an extra creamy texture then use a good amount of sugar.
Vegan- If you want to make your coffee vegan then use almond milk, coconut milk, in place of regular milk.
Hot water- Always use hot water for this recipe.
Sugar- Use any granulated sugar for this.
Coffee- Use instant coffee for this dalgona recipe.
Cocoa powder- You can use your favorite cocoa powder. It gives a nice chocolate flavor to the coffee. you can also top your coffee with some cocoa powder.
Hot or cold dalgona- You can drink either hot or cold coffee. In both ways, it tastes amazing.
Ingredients
3 small tbsp coffee powder
4 large tbsp sugar
3 to 4 tbsp hot water
Chilled Milk as required
2 tbsp cocoa powder
How to make dalgona mocha coffee?
First take any bowl or jar. Add coffee powder.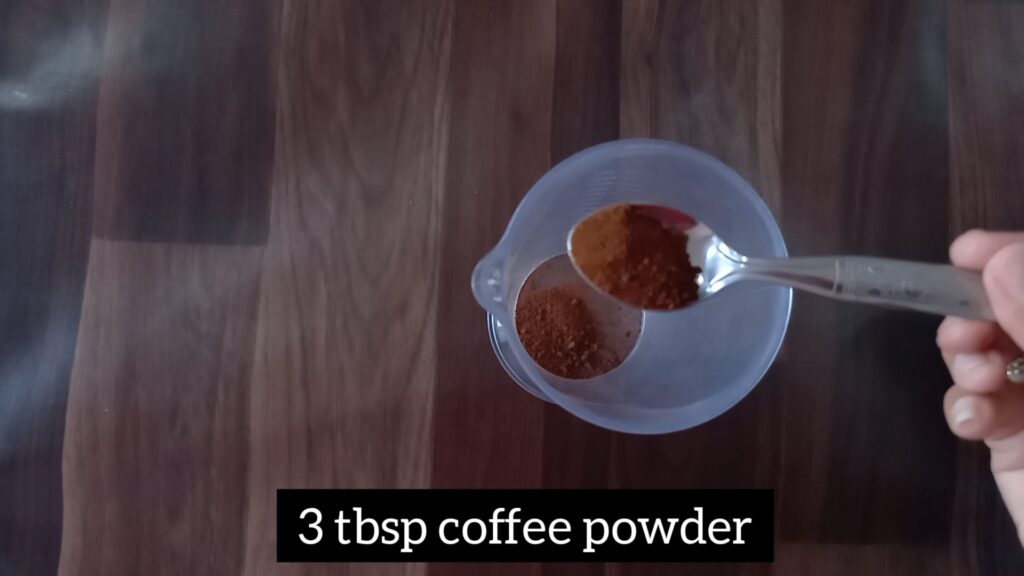 Add sugar.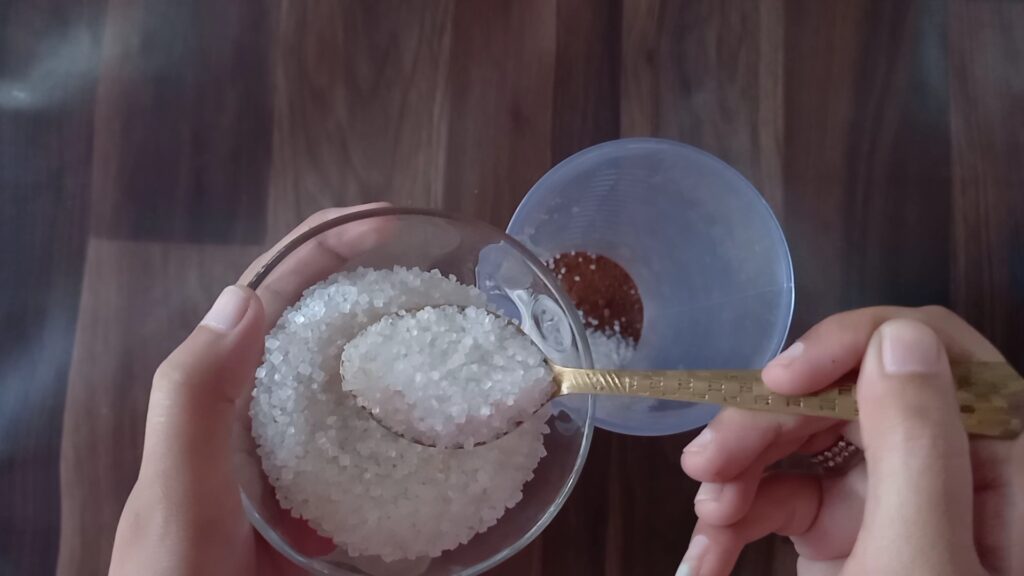 Add hot water.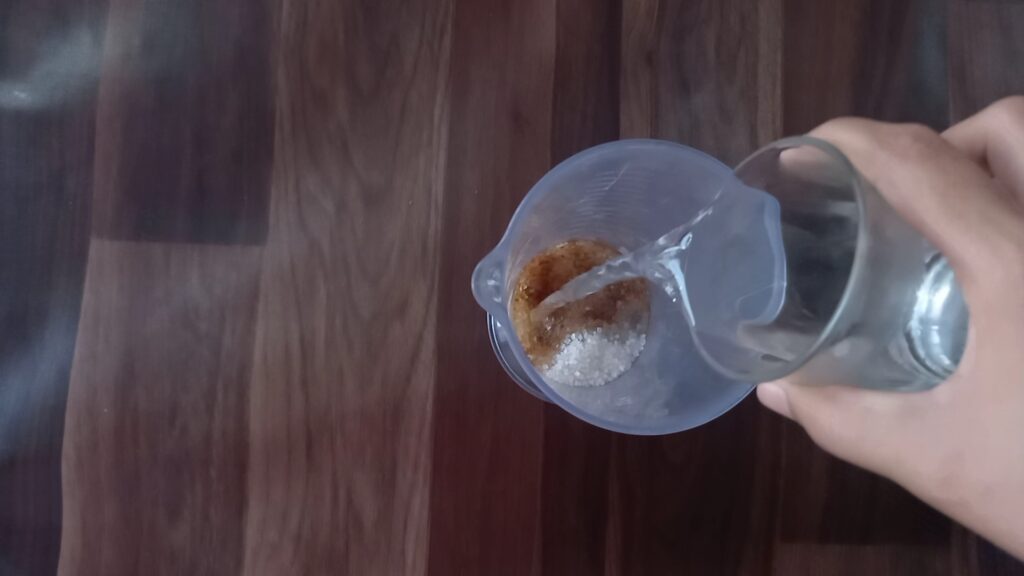 Then with the help of an electric whisk, whisk it for 3 minutes on medium flame. You can also use a hand whisk. If you are using a hand whisk then it takes 10 to 12 minutes. When it holds its shape then it is ready.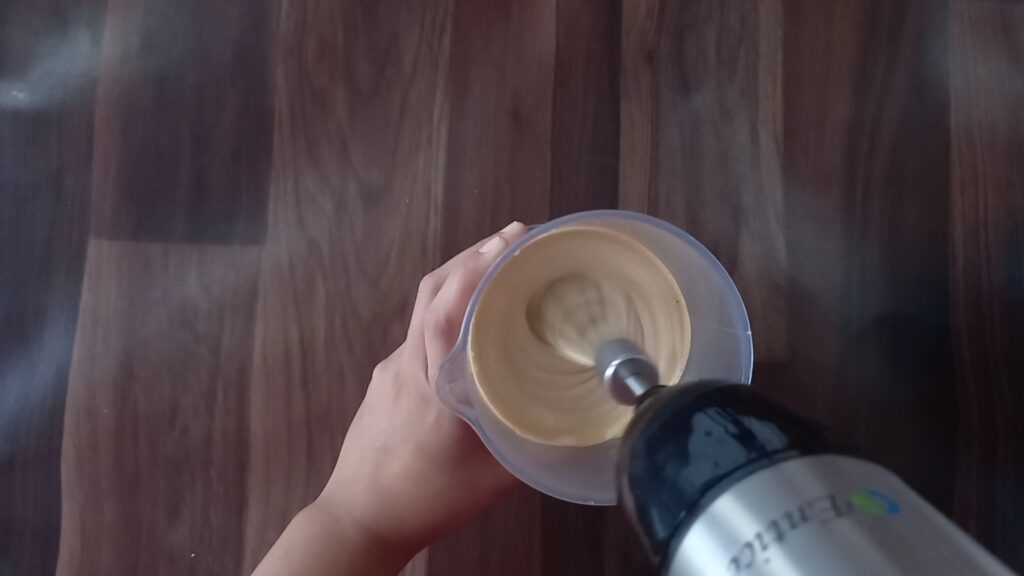 Add some cocoa powder.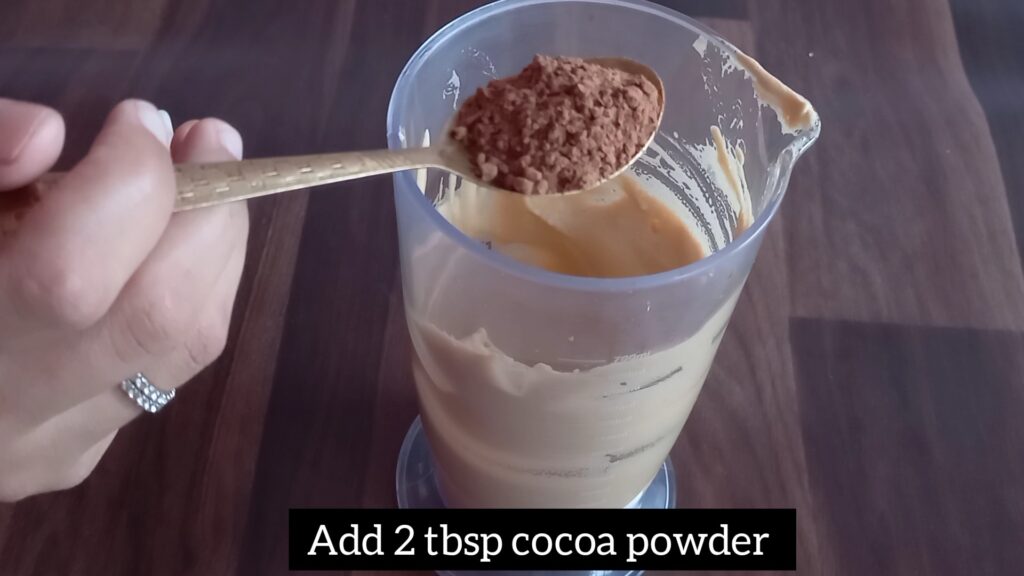 And mix well. you can mix it with spoon.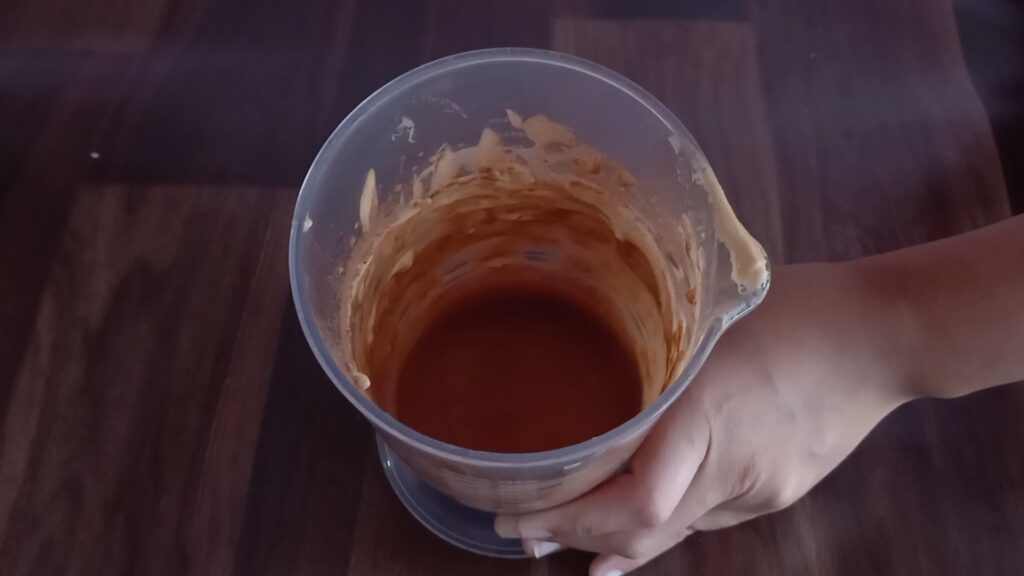 Now take a glass. Add some ice cubes.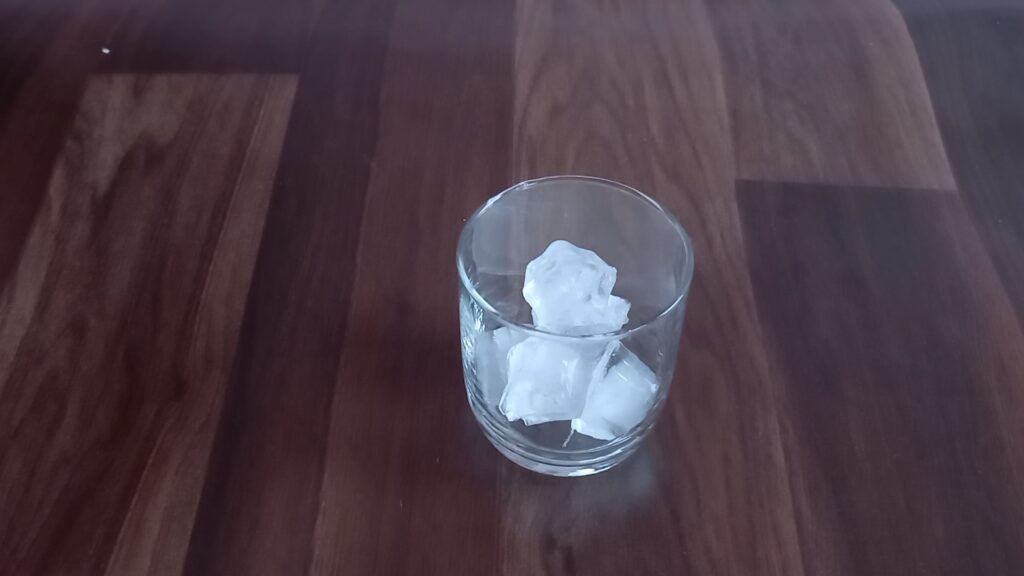 Add chilled milk.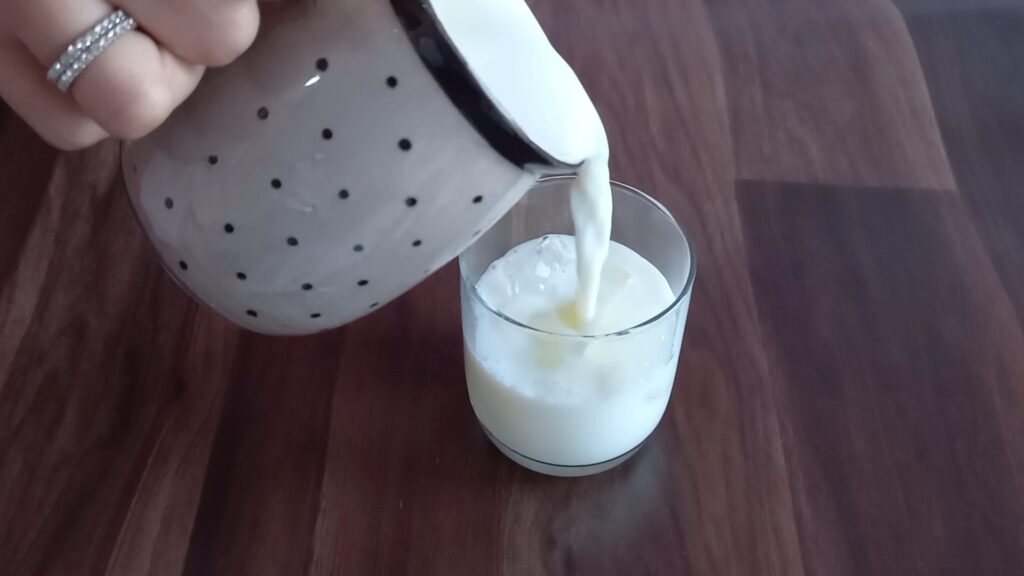 Pour the whipped mocha coffee and mix it a bit.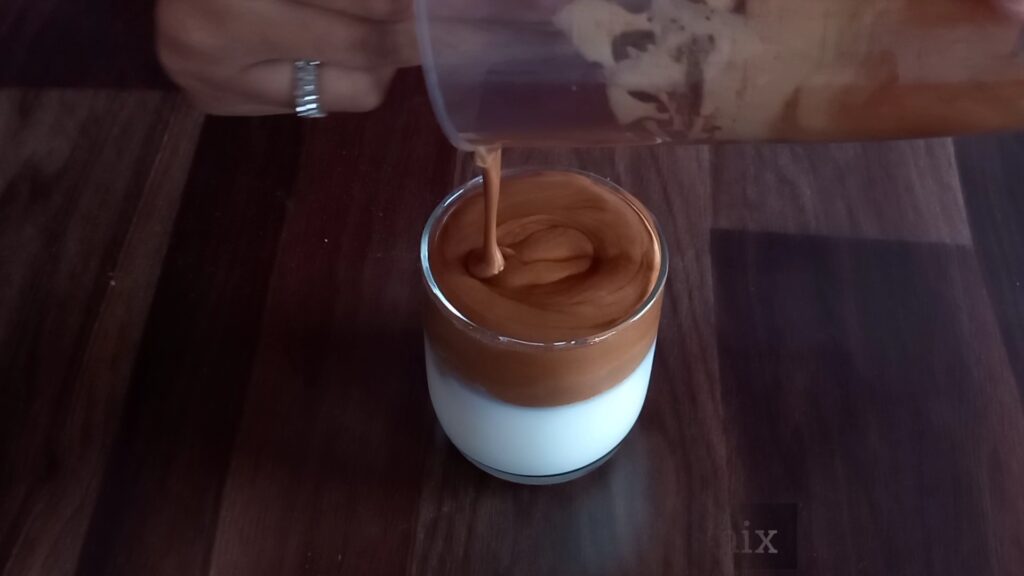 Your dalgona mocha coffee is ready to serve. Adjust the quantity as per your servings.