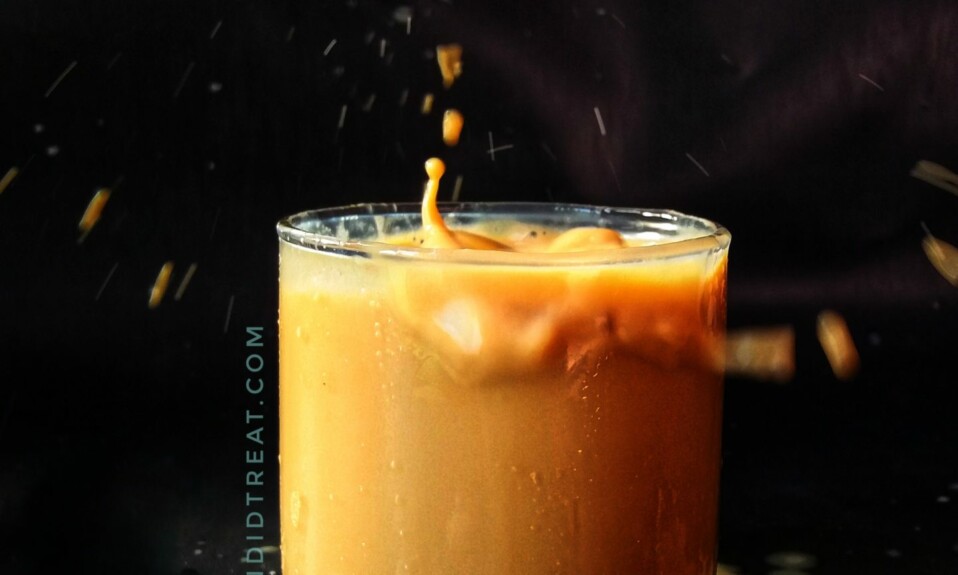 A hot cup of coffee is always perfect during winters. This hot coffee recipe is so easy to make. You just need whipped hard espresso with some sugar, milk, and milk foam on top. Serve it along with some snacks like a bread sandwich, poha, onion fritters, Raw banana cutlet, Mixed poha. Now, it is very easy to make restaurant-style hot coffee at home.
Hot coffee latte
Hot coffee latte is a combination of hard brewed coffee, milk, sugar, and some milk foam. But, this recipe is my favorite one and I changed some steps in this recipe. My version of hot coffee latte is a little bit similar to a cappuccino but less creamy than a cappuccino. For this recipe, you do not need any coffee machine or cream. Coffee latte or cappuccino is similar but the main difference in its recipe is that in latte we use espresso powder and milk. Or in cappuccino, we use cream or foamy milk which is very important for cappuccino art. Latte is lighter than a cappuccino.
Ingredients
2 to 3 tablespoon espresso powder
2 to 3 tablespoon powdered sugar
1 tablespoon water
Full fat Milk as required
| | |
| --- | --- |
| Total time | 15 minutes |
| Servings | 2 |
How to make hot coffee?
First, take a cup and add espresso powder. You can adjust the quantity as per your taste. If you like hard coffee then add more coffee powder into it.
Now add sugar. Here, you can also adjust the sugar. Use powdered sugar for this recipe.
Then add water into it and mix well with the help of a hand mixer or you can also use an electric beater. It just saves your time, otherwise goes with a hand whisk.
It takes 5 to 8 minutes. The coffee mixture looks frothy.
Now, take a saucepan add milk, and bring it to simmer on medium flame. You can also beat the milk with a hand whisker for more foam.
When the milk starts to boil then turn off the heat add pour it over the coffee mixture. Mix well with the help of a spoon.
It is ready to serve. How simple is that? And it also tastes awesome.