Affogato- Learn how to make affogato with step-by-step photos and video. Affogato is a hot coffee with vanilla ice cream dessert. It is a classic Italian dessert and perfect for this upcoming summer. And it literally has only two main ingredients coffee and ice cream. You can top this dessert with your favorite toppings.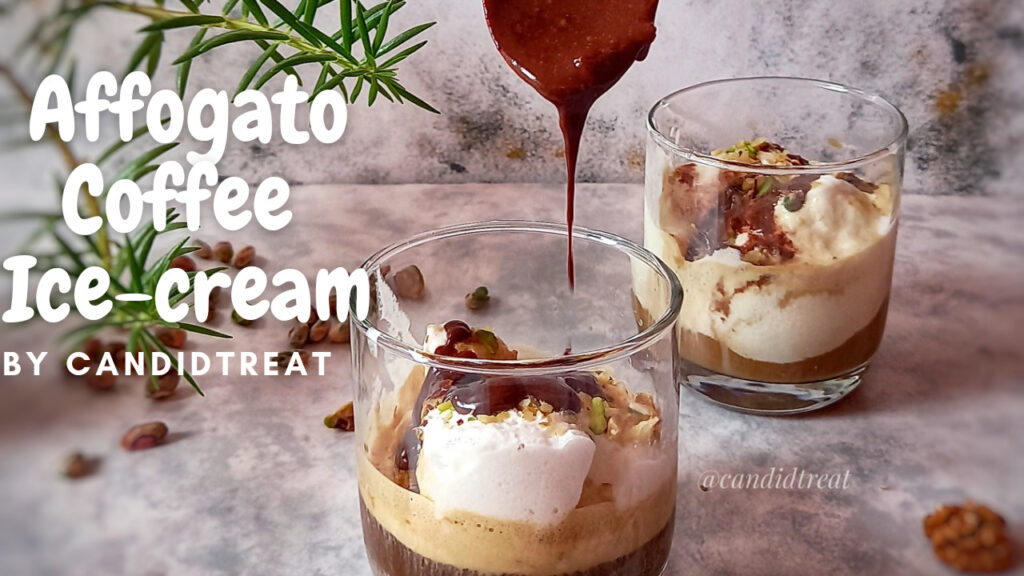 What is affogato?
Affogato is an Italian coffee ice-cream-based dessert. It is made with a scoop of ice cream or gelato and topped with a shot of hot espresso. But do not use excess coffee shots. Some other shots of amaretto, bicerin, Kahlua, or other liquor are also included in place of coffee. Some restaurant and café in Italy serve it as a dessert or outside of Italy served as a beverage. It is very easy to make. You can make this in 1 to 2 minutes.
Some other recipes…
Ingredients
2 to 3 scoops of vanilla ice cream or gelato
2 teaspoon coffee powder
10 to 15 ml hot water
For toppings(take some chopped nuts, melted chocolate)
How to make affogato/ hot coffee with ice cream?
First, take a glass, add coffee powder.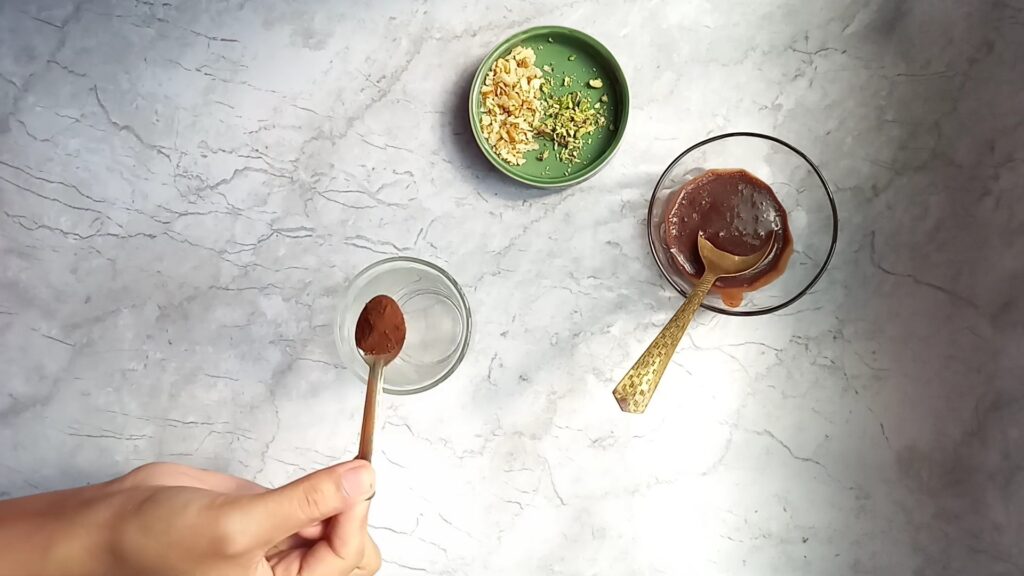 Then add hot water. Do not use excess water. It depends on the quantity of ice cream. Hot espresso is ready.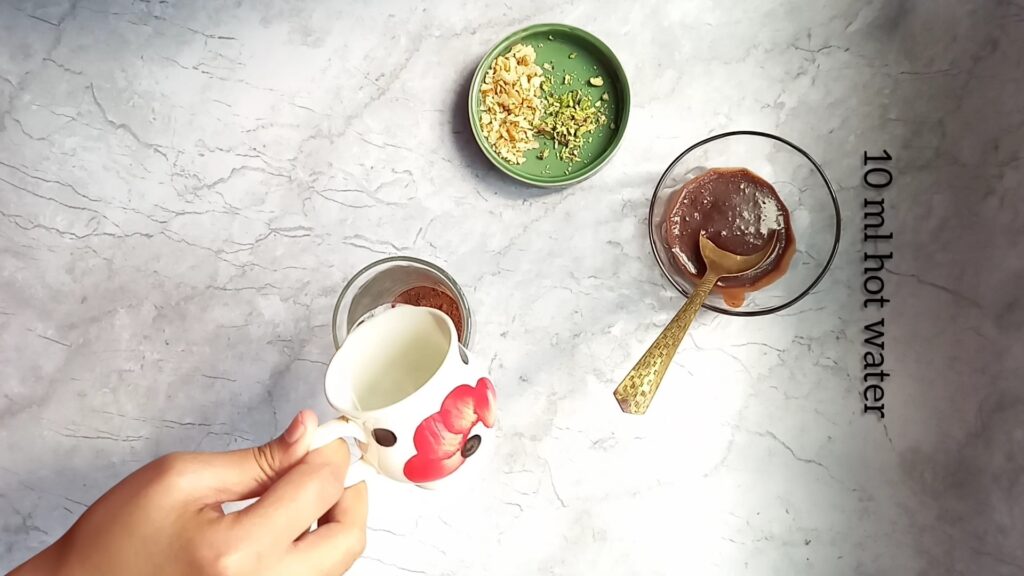 Now, take a glass or bowl. For each single servings add 2 to 3 scoops of vanilla ice cream.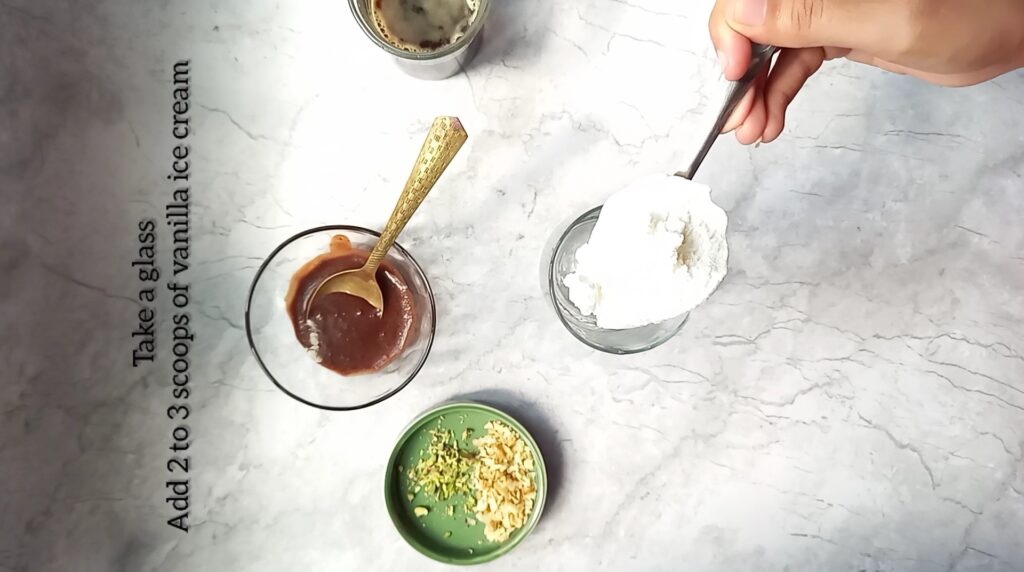 Pour the hot espresso over it. Do not pour excess espresso, it unbalances the taste of this dessert. So just add a little. If It requires more then add.
Top it with some chopped nuts and melted chocolate.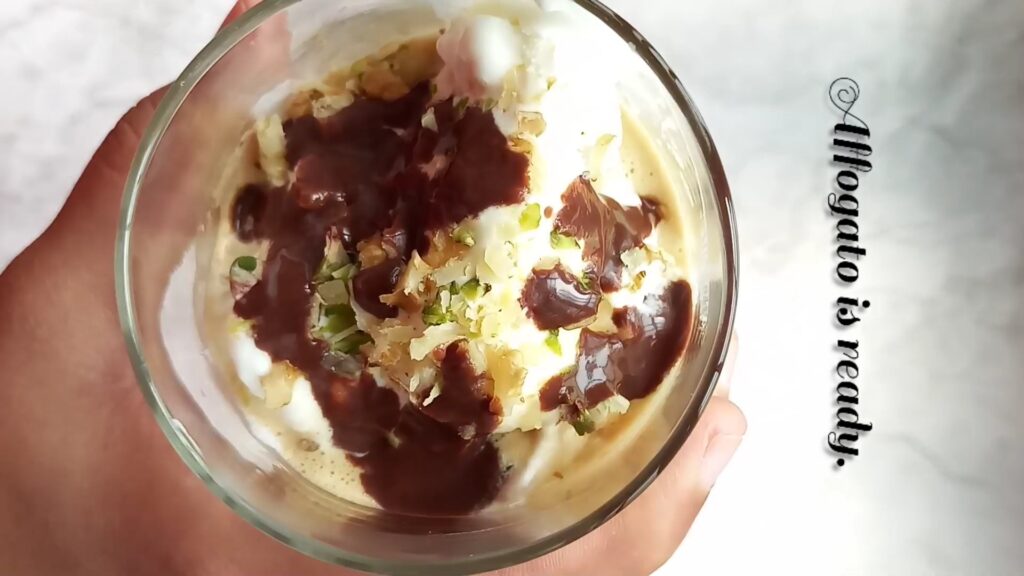 And your affogato is ready to serve. Serve it immediately. Enjoy this quick and easy dessert and serve it to your friends and family.