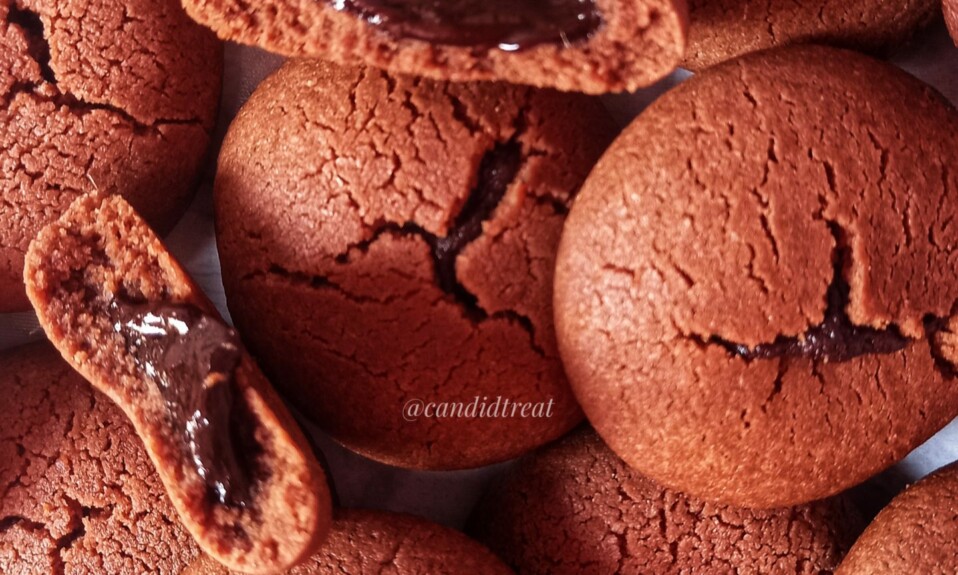 Chocolate-filled cookies– Learn how to make eggless and without oven chocolate-filled cookies with step-by-step photos and video. Want to make the best chocolate stuffed cookies at home. Here, I am with this easy-to-make cookie recipe. You can make this without the oven or in the oven at 180 degrees Celcius for 35 to 40 minutes. Chocolate cookies are everyone's favorite and they can be eaten warm, cold, dunked in milk. Once you try this, you'll fall in love with this recipe. It is crisp from the outside and gooey from the inside. You can also check my coconut cookies and shortbread cookies.
What are chocolate-filled cookies?
Chocolate-filled cookies are made with simple cookie dough and stuffed with dark and luscious chocolate ganache. And it is very easy to make. For this you need, some butter, sugar, cocoa powder, flour. For stuffing, you need some melted chocolate with cocoa powder. You can bake this on the gas stove for 35 minutes or in the oven at 180 degrees for 35 to 40 minutes. Here, I'll give you the spoon measurement because for beginners some time it is very difficult to understand the exact quantity of ingredients. So with this method, I hope you get a better understanding. And you can also maintain the quantity as per your preference.
Tips for making perfect cookies
Do not use excess flour at a time. Use them in batches.
Always use unsalted and room-temperature butter. If you are using salted butter then avoid the use of salt.
If your dough looks crumbly then you can add 1 to 2 tablespoons of milk to combine them.
For the ganache- do not overheat the chocolate. Use some cocoa powder to get extra flavor.
Do not over-bake them. Check the cookies after 30 minutes then bake more.
Some other recipes…
Ingredients
For chocolate ganache
50 grams of chocolate
1 to 2 tablespoon cocoa powder
1 to 2 tablespoon milk
For cookie dough
7 tablespoon unsalted butter(90 to 100 grams)
6 to 7 tablespoon powdered sugar(40 to 45 grams)
1 teaspoon baking powder
½ teaspoon salt
3 to 4 tablespoon milk powder
½ teaspoon vanilla extract
15 to 16 tablespoon refined flour/maida(130 to 135 grams)
How to make chocolate ganache?
Take some chopped chocolate. Use room temperature chocolate. You can use dark, milk or white chocolates.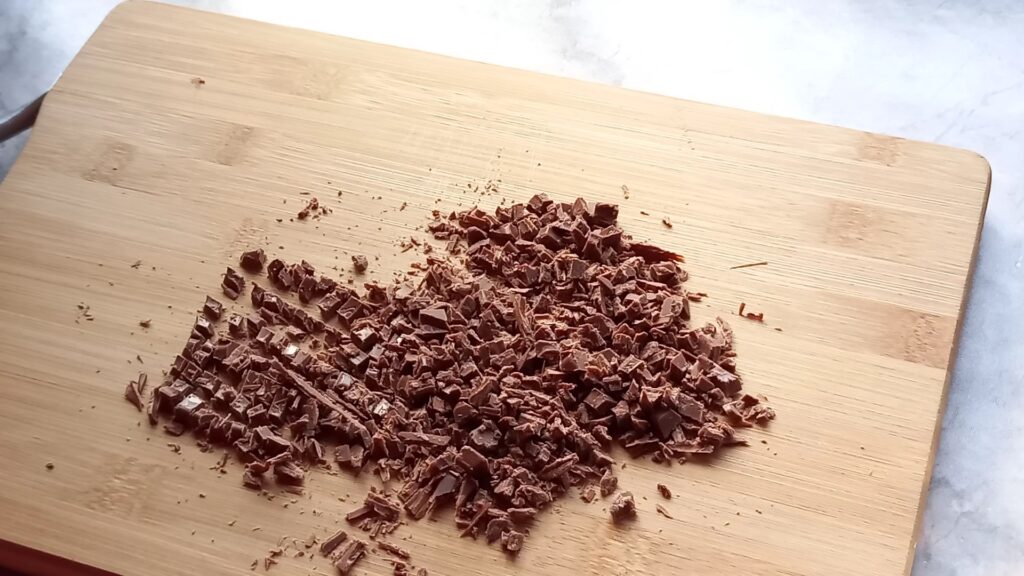 Then, take lukewarm water. For that, take some water and heat it for a minute. You can also microwave it for 30 seconds.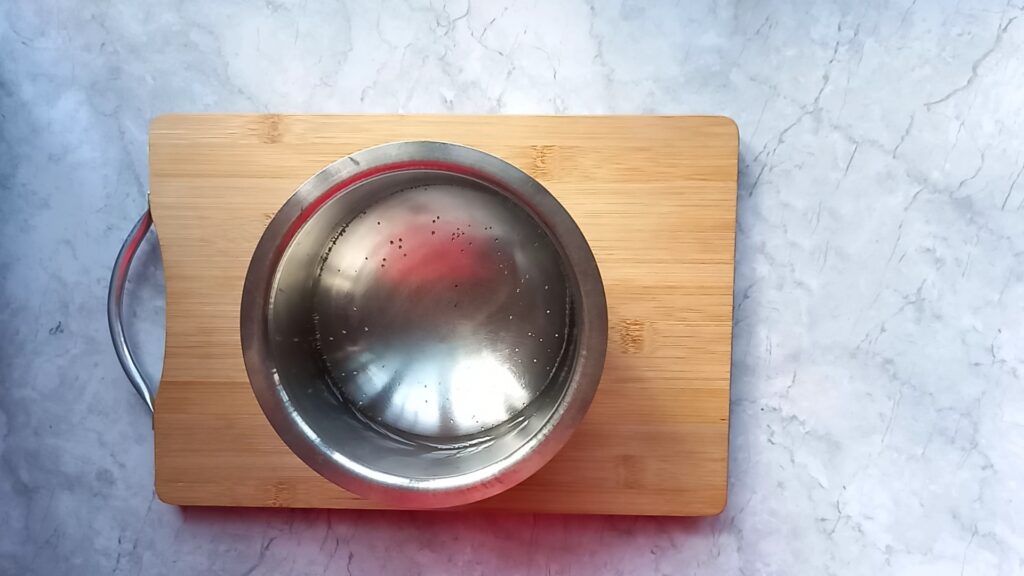 Place the chocolate bowl over the water. And add milk. Wait for 25 to 30 seconds.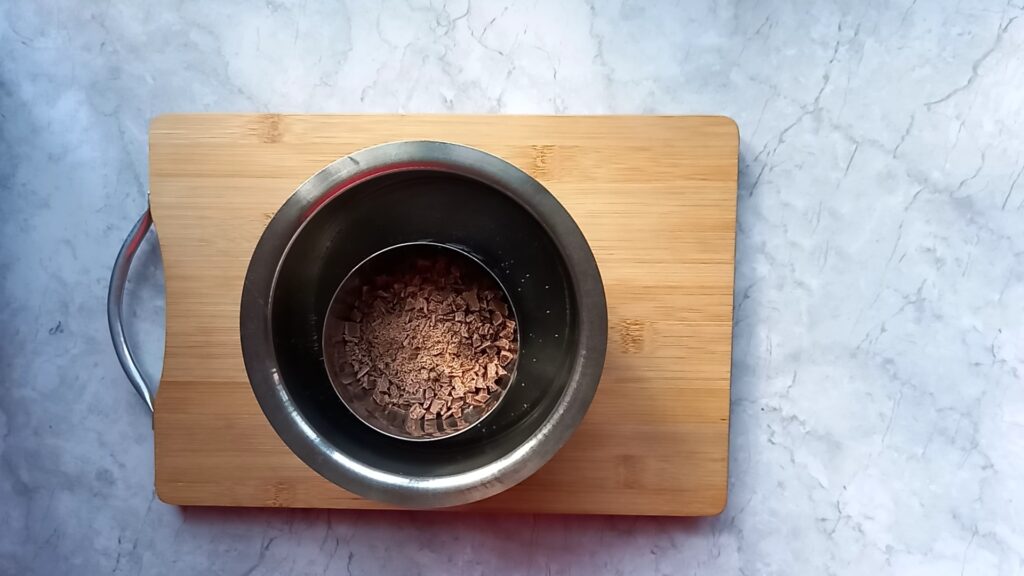 Then mix it well. If it not melts completely then take few more seconds and melt it.
Add cocoa powder. And mix well.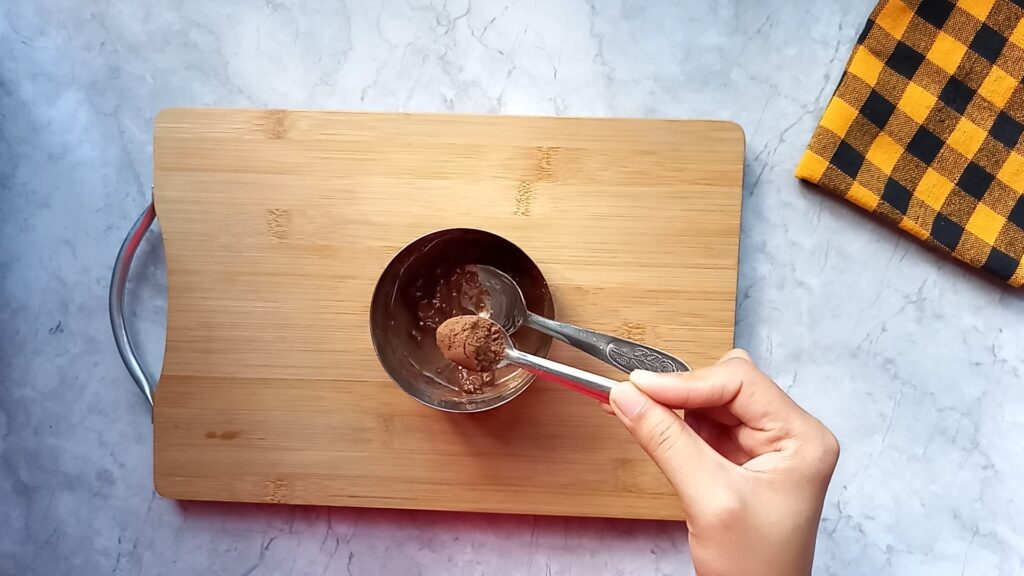 Our ganache is ready. Keep it in the refrigerator for 20 to 25 minutes.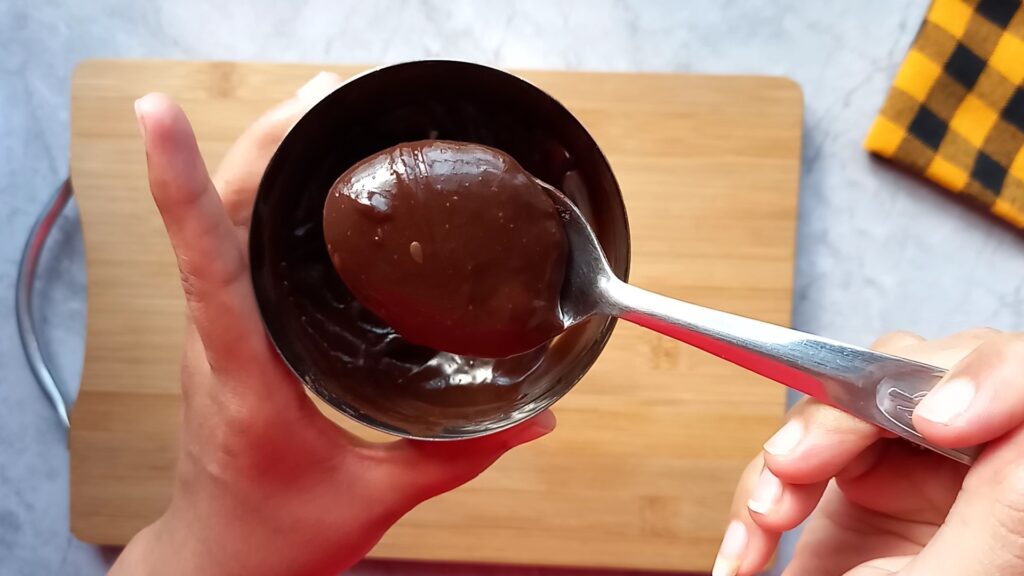 Then, take some ganache and make a small ball of it. And again leave it in the fridge.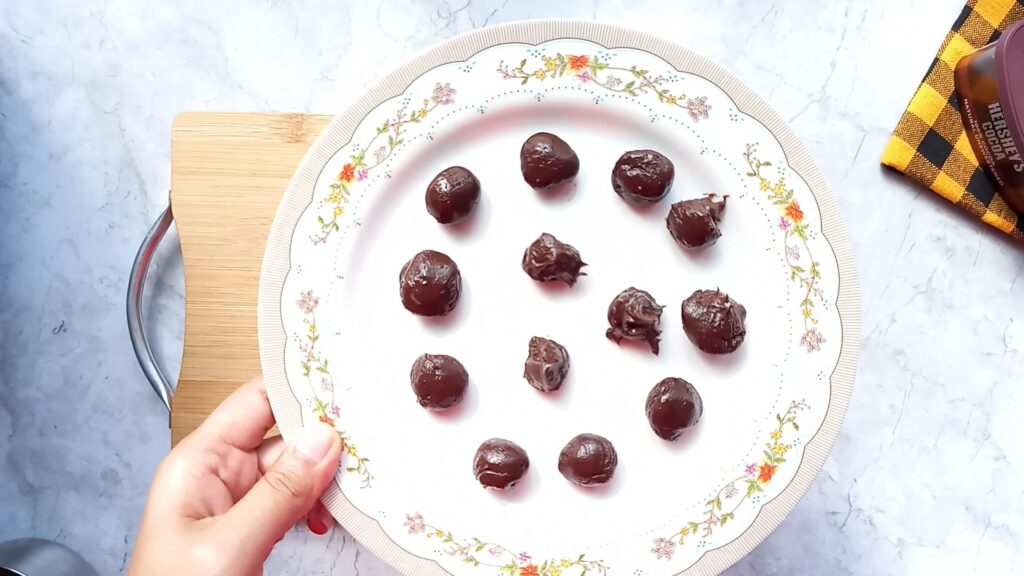 How to make cookies?
Take a bowl, add butter nd beat it for 1 minute.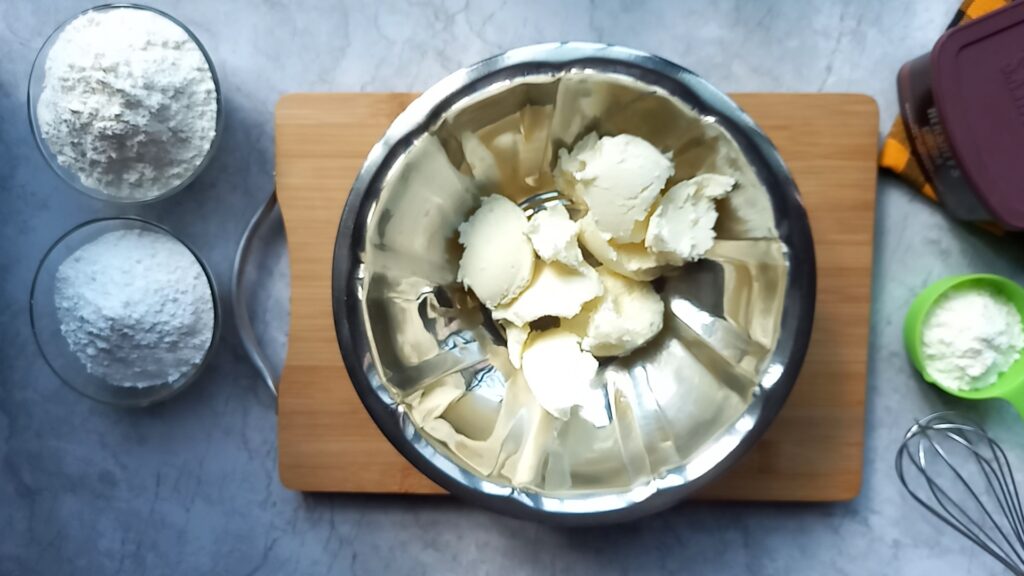 Then add sugar, again beat it for 3 to 4 minutes.
Now, add baking powder, salt and milk powder. Mix well.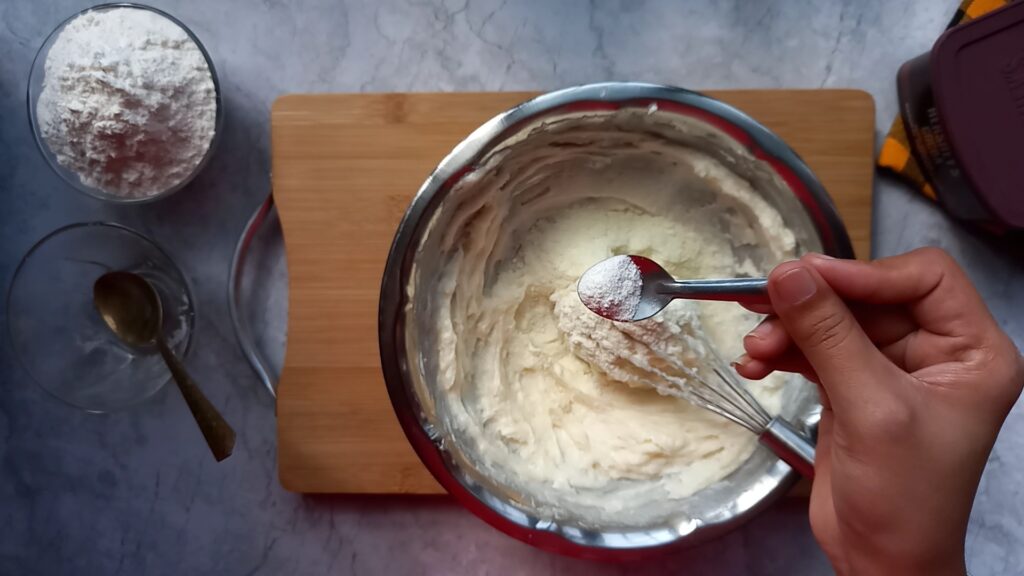 Add flour. Do not add at a time. Add the flour in batches. If you need more then add it later. Mix well.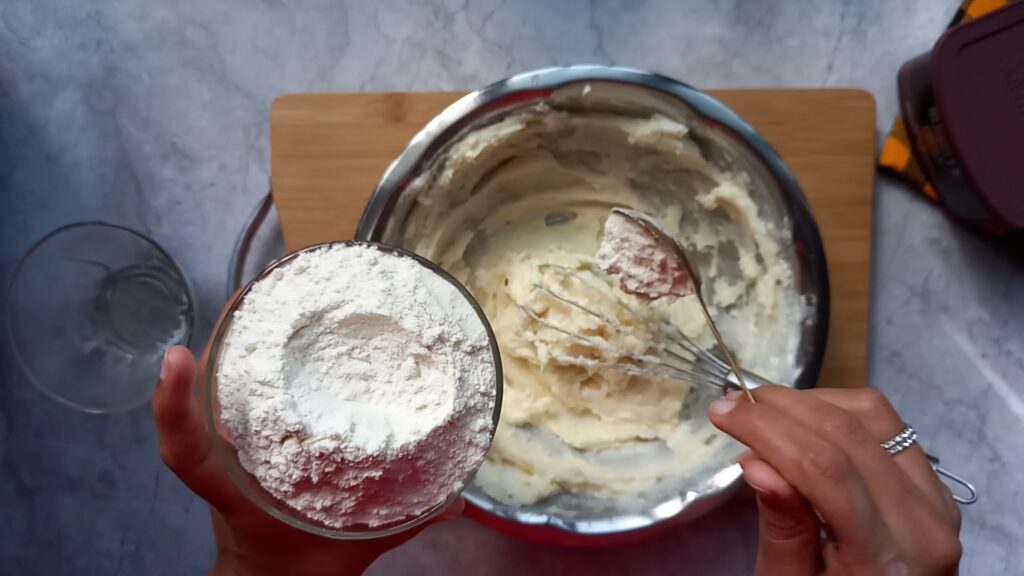 Add cocoa powder.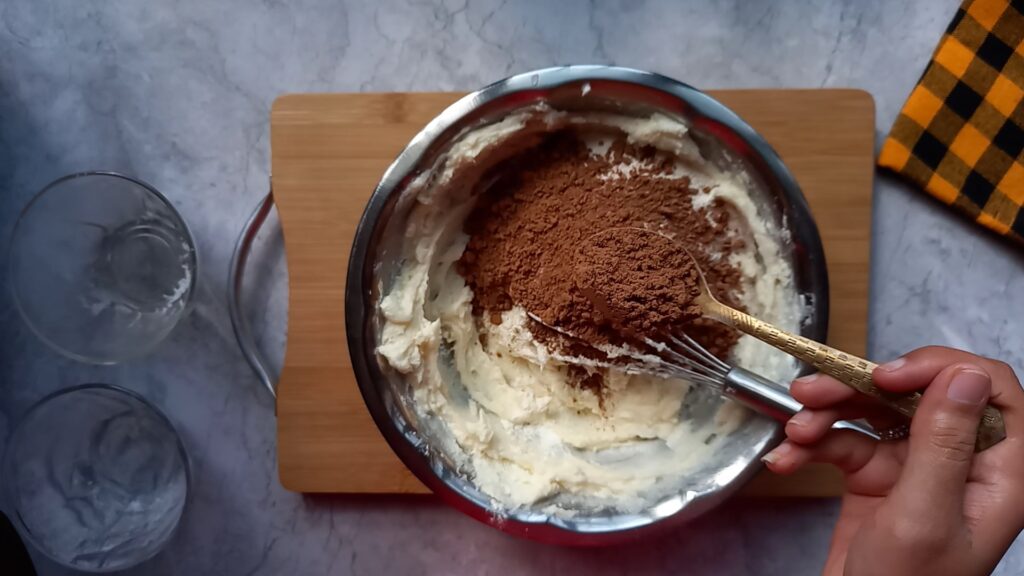 Knead it for a minute and make a smooth dough. Do not over knead the dough.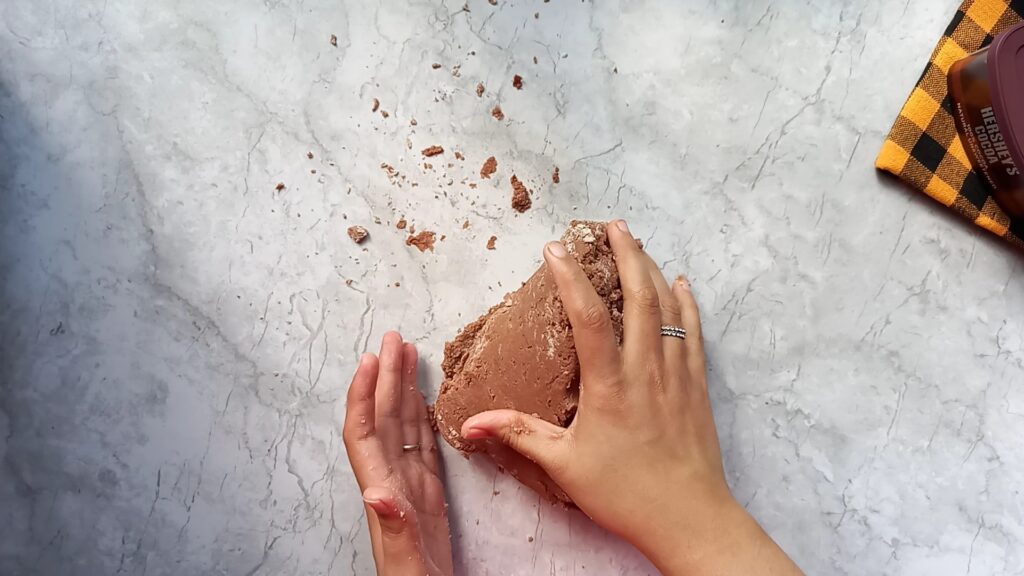 Meanwhile take a pan or large pot, add salt or sand in the bottom of the pan. Place a track or plate. Pre heat for 5 to 10 minutes on medium flame.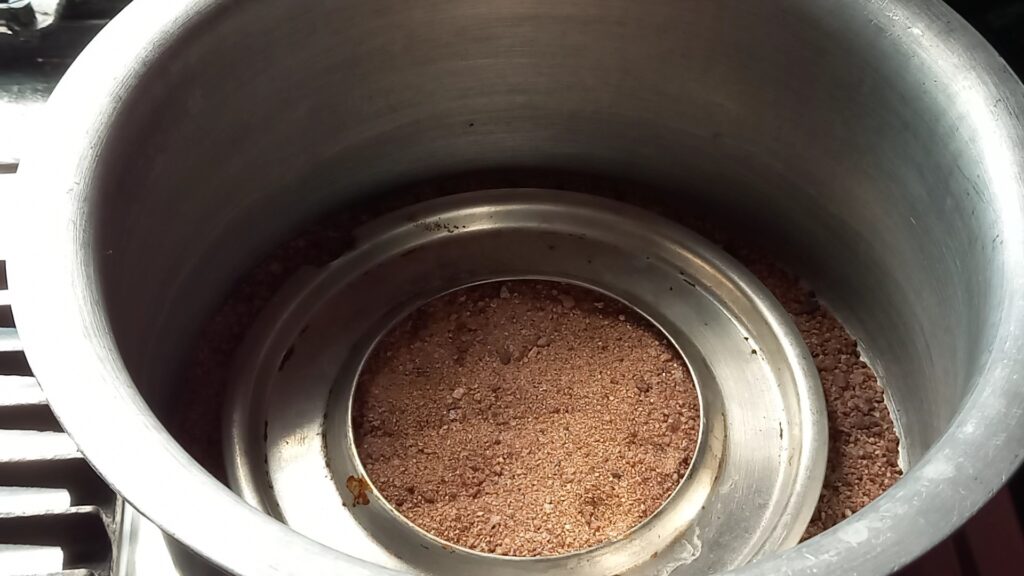 Now take a piece of cookie dough.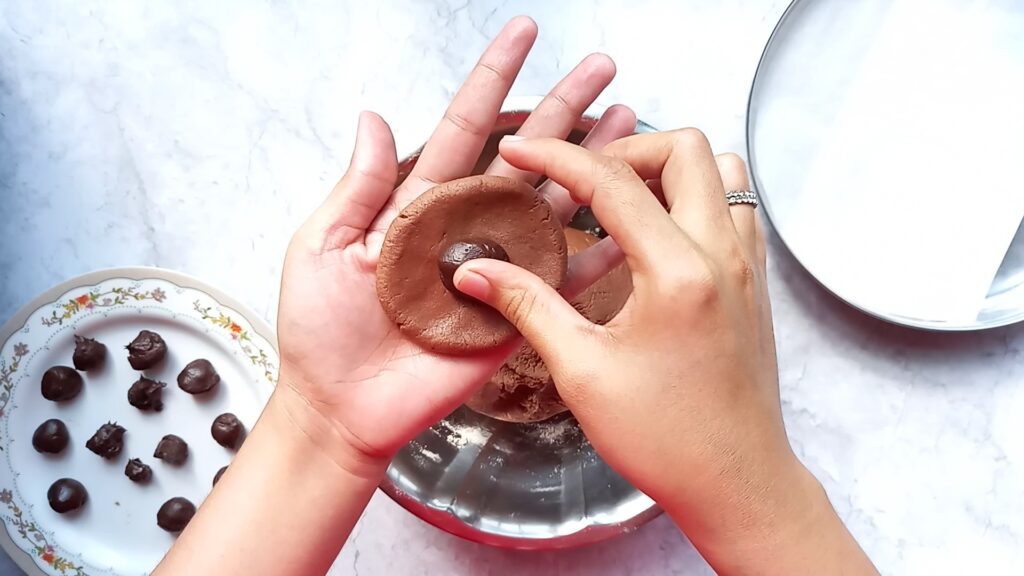 Add ganache in the center of the dough.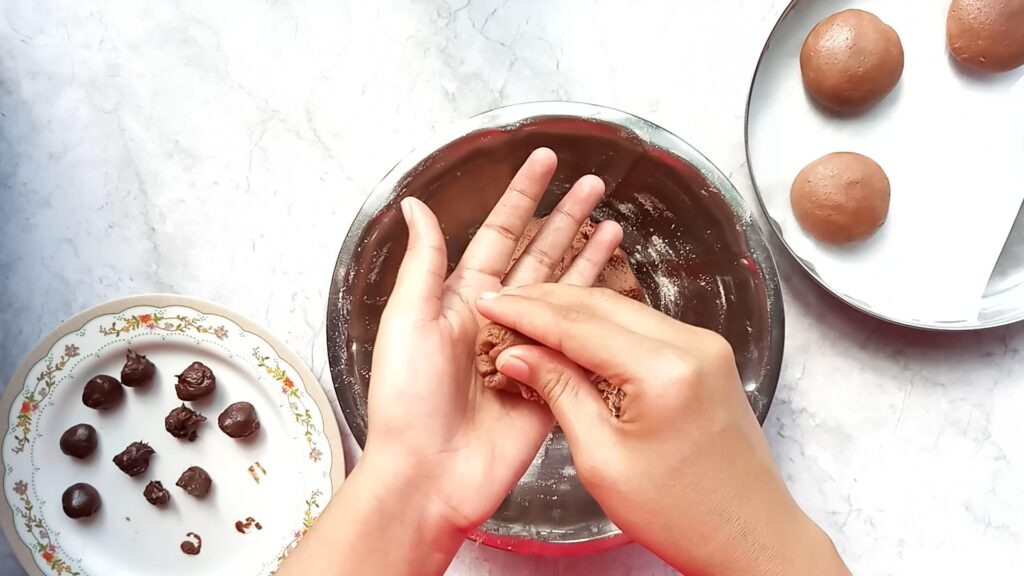 And shape it into a round. Take a tray and place a butter paper. And place the cookie over it. Make all of them like this.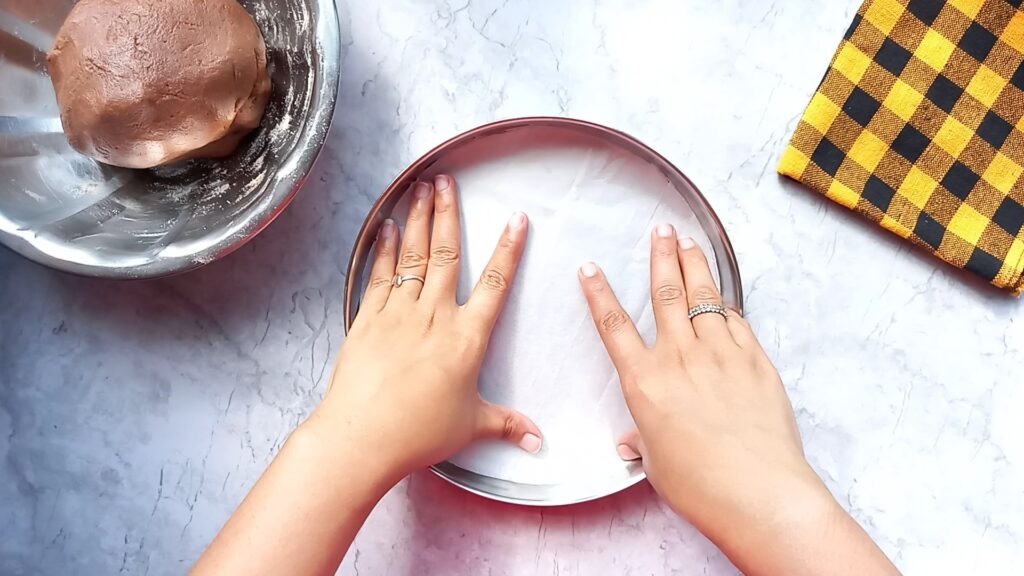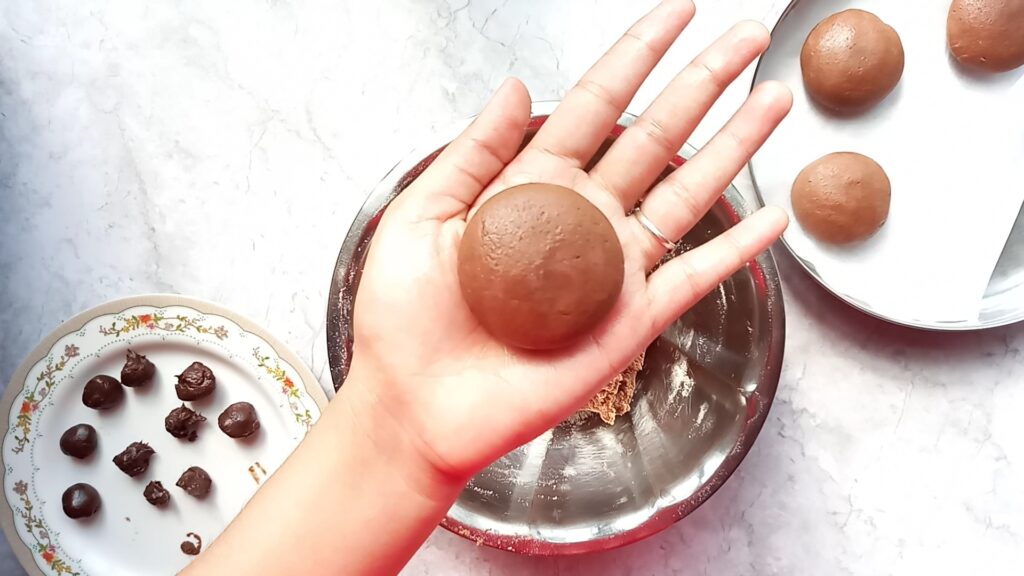 And bake it for 35 minutes on low flame.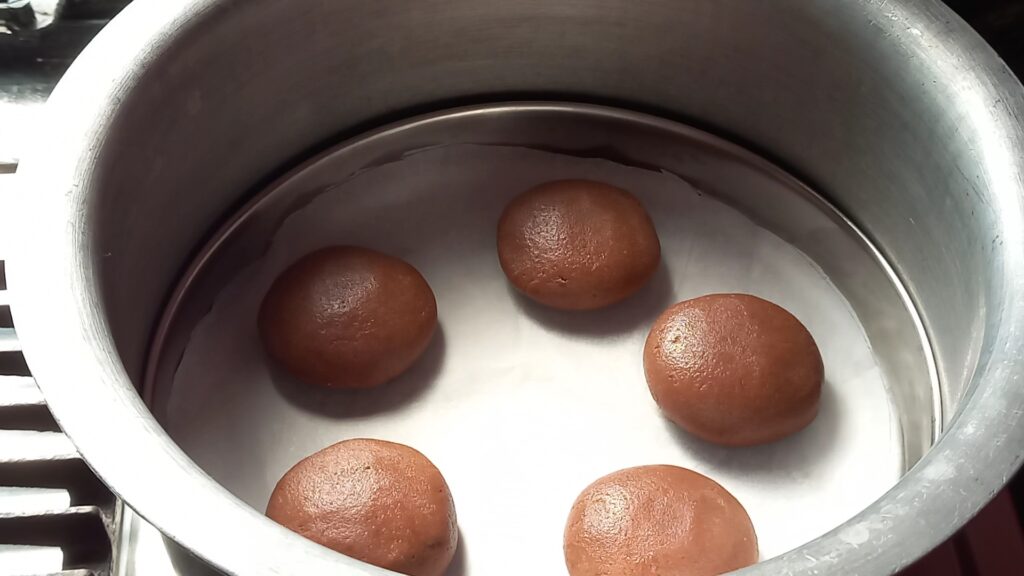 When it is done. If it is firm from the outside and sees the little cracks, it is time to remove it from the heat. leave it to cool down completely.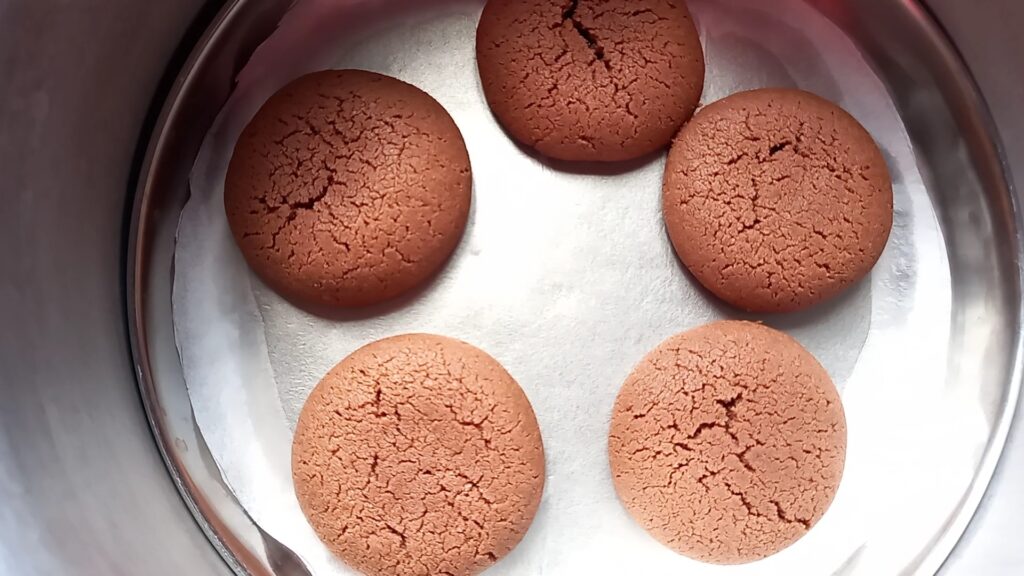 Bake all of them like this. Chocolate-filled cookies are ready to grab. You can store it in an airtight container for 2 to 3 weeks.