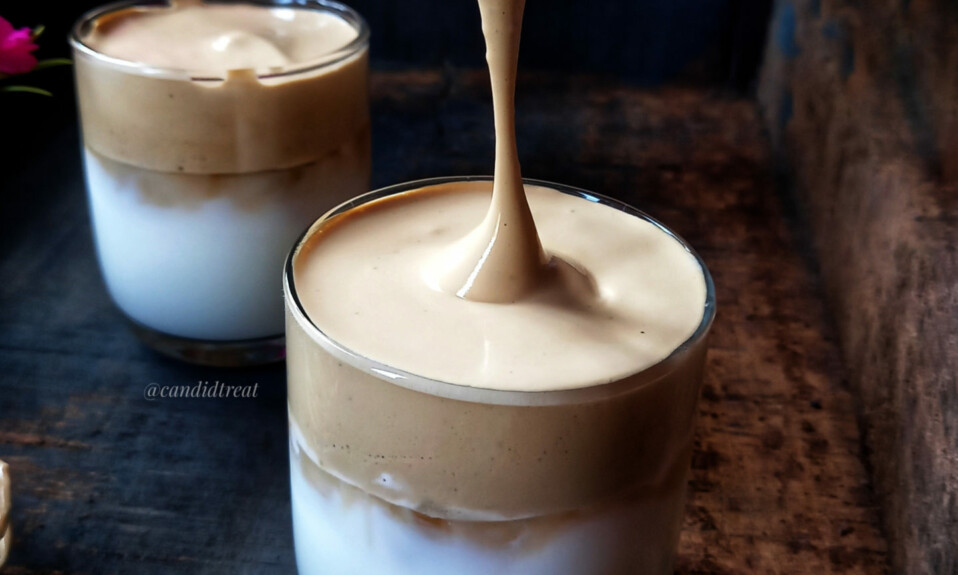 Dalgona coffee – Learn how to make this super easy dalgona coffee recipe with step-by-step photos and videos. Dalgona coffee is the most trending recipe of 2020. This recipe is from South Korea and comes in trend with tik tok videos. It is as same as Indian beaten coffee. But in this recipe, we just need to whip the coffee more. Dalgona coffee is the whipped, creamy, smooth coffee served with either chilled or hot milk. And do not worry about this whisking method. Because you can use electric whisk or hand whisk. This chilled dalgona coffee is perfect for summers.
The proportion for this dalgona coffee
Choose the quantity that works best for you. Here I used 3 small tbsp coffee powder, 4 large tbsp of sugar, 3 to 4 tbsp hot water. If you want strong coffee then use more, otherwise, go with this ratio. Here I used this ratio for 2 to 3 servings.
For creamy and silky coffee foam- do not reduce the sugar quantity because it helps in getting silky and creamy foam.
Hot water- always use hot water for this recipe.
Sugar- use any granulated sugar for this.
Coffee- use instant coffee for this dalgona recipe.
Hot or cold dalgona- you can drink either hot or cold coffee. In both ways, it tastes amazing.
Ingredients
3 small tbsp coffee powder
4 large tbsp sugar
3 to 4 tbsp hot water
Chilled Milk as required
How to make dalgona coffee?
First take any bowl or jar. Add coffee powder.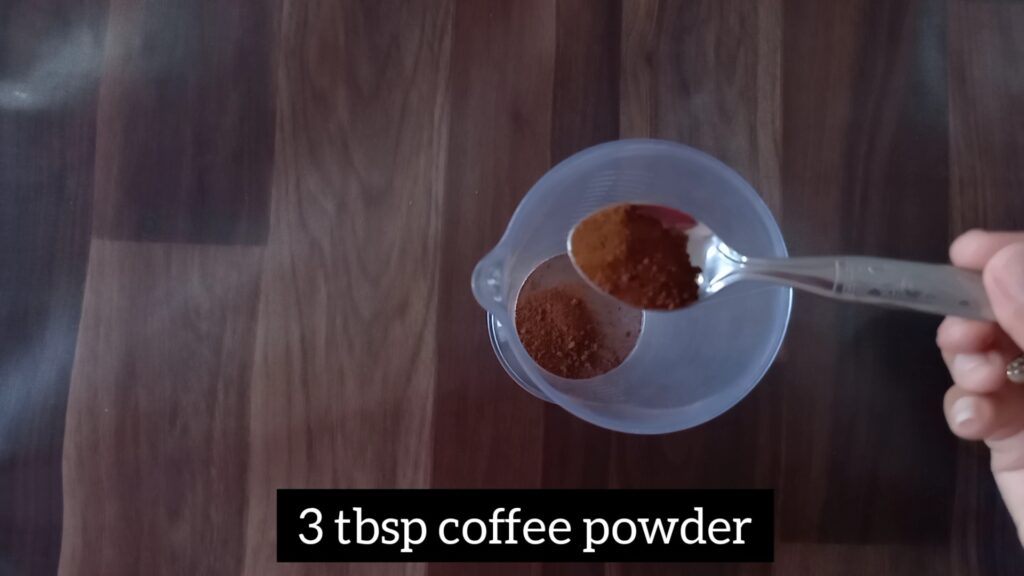 Add sugar.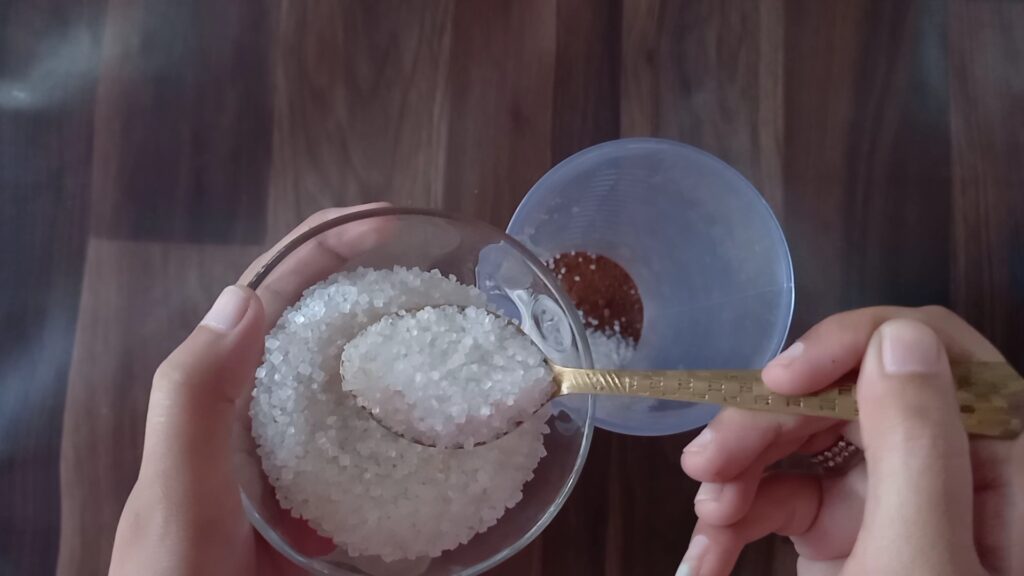 Add hot water.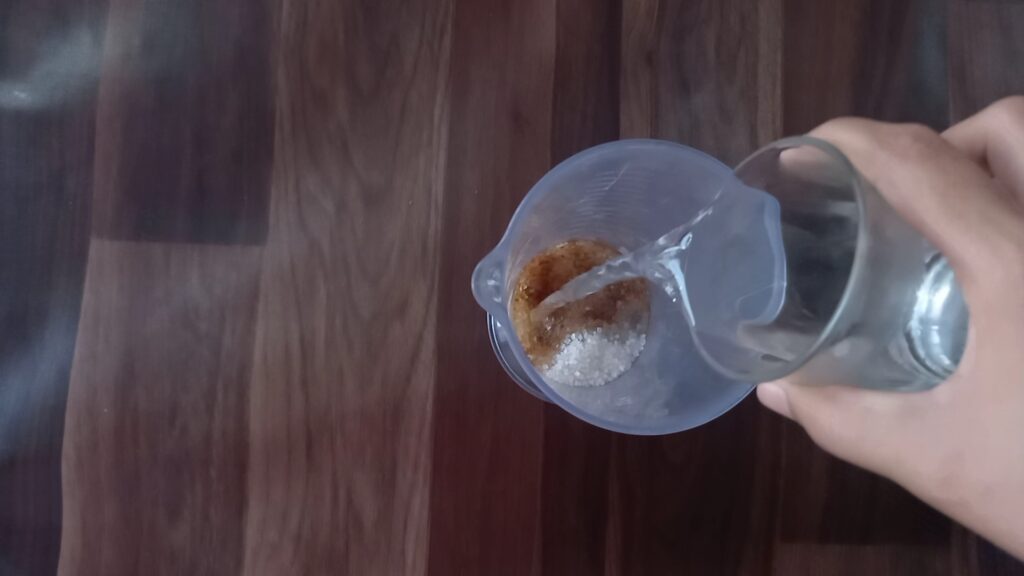 Then with the help of an electric whisk, whisk it for 3 minutes on medium flame. You can also use a hand whisk. If you are using a hand whisk then it takes 10 to 12 minutes. When it holds its shape then it is ready.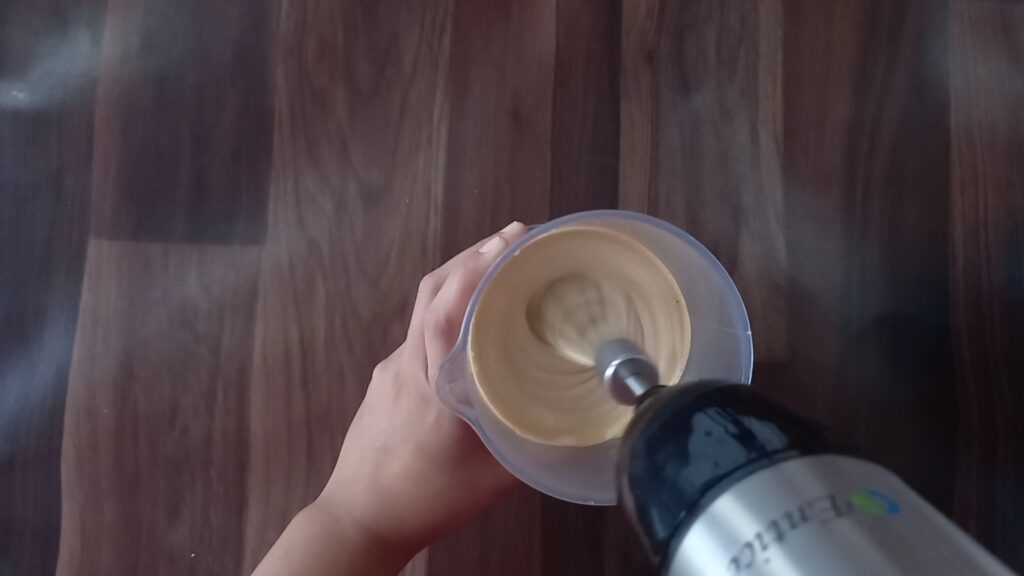 Now take a glass. Add some ice cubes.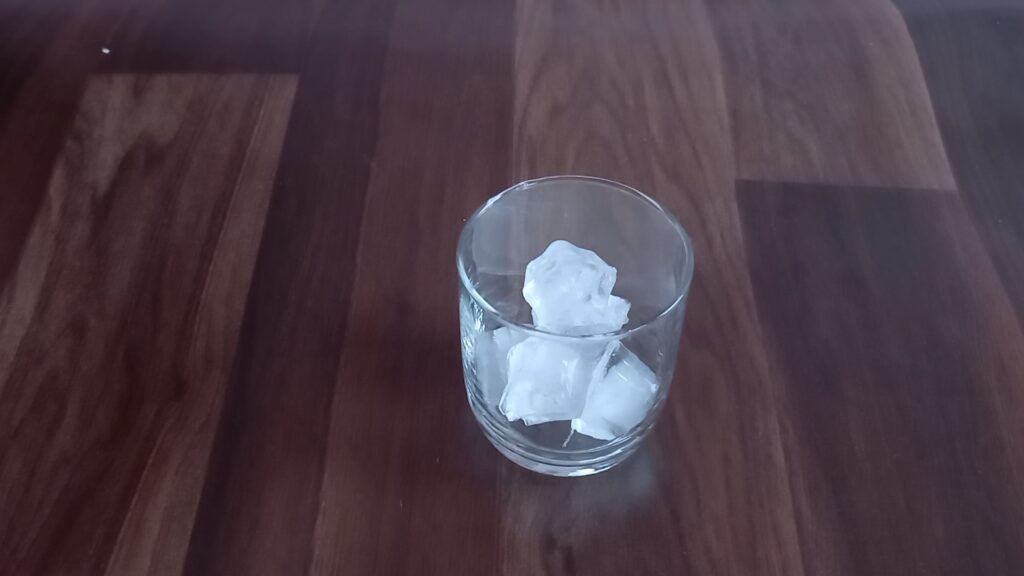 Add chilled milk. Here, you can also use hot milk for hot coffee.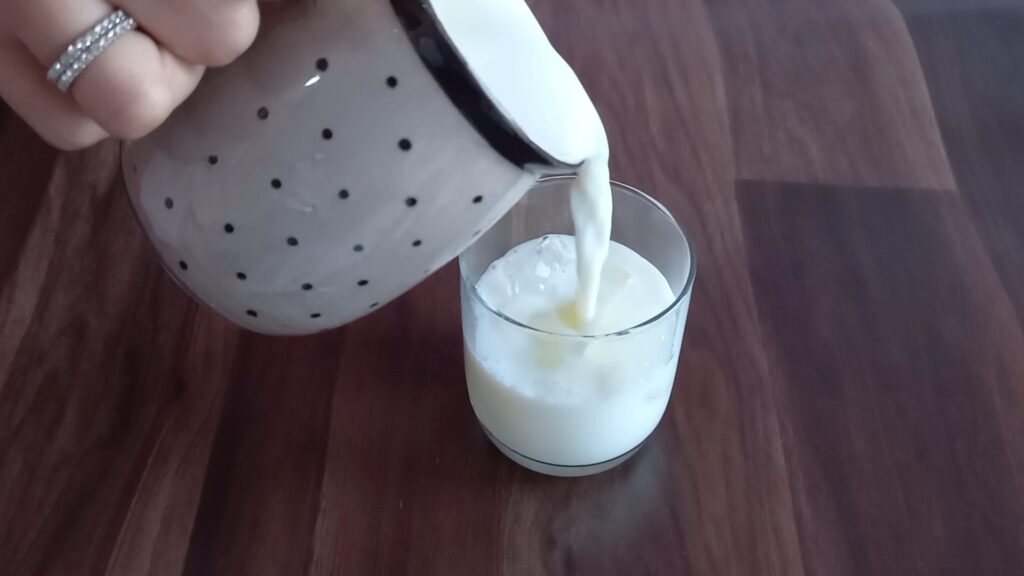 Pour the whipped coffee and mix it a bit.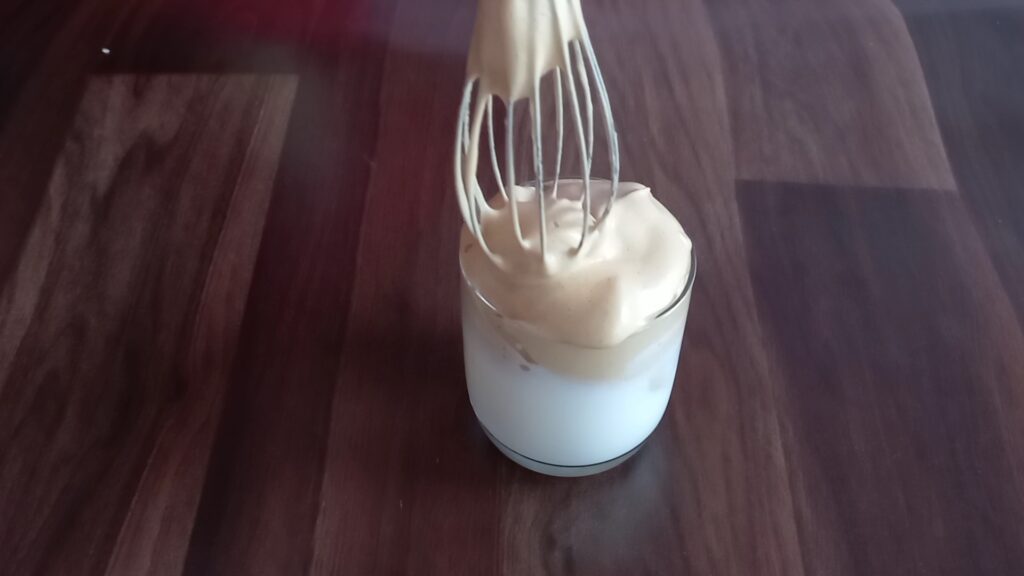 Your dalgona coffee is ready to serve. Adjust the quantity as per your servings. ENJOY!!! Check out my dalgona mocha-written recipe.
Some other must try recipes from this blog…