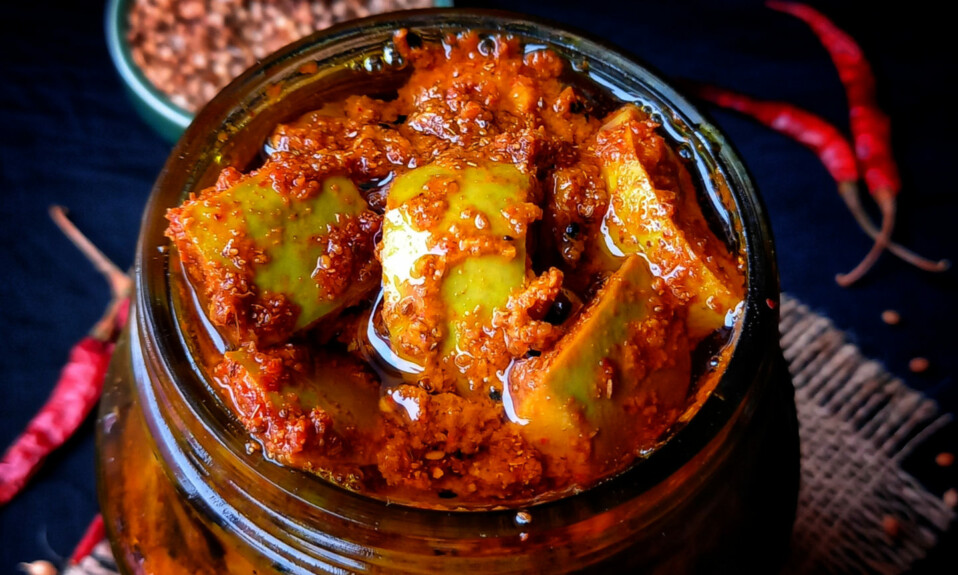 Aam ka achaar | Raw mango pickle recipe | Aam ka achaar is the most popular condiment in Indian cuisine. it is made with raw mangoes. In Indian, you get a lot of other pickles, but the mango pickle is the most popular one. And we all love aam ka achaar. All of them have their own style to make this achaar, and this recipe is my family recipe. You can eat this pickle with chawal dal or with roti, paratha. Or you can also use their masala for making other dishes like achari panner, achari chicken, etc.
Aam ka achar/ mango pickle
Aam is the Hindi name of mango. Aam ka achaar is also known as raw mango pickle. It is made with raw mangoes spiced with some dry roasted Indian spices and preserved in mustard oil. It is a spicy and delicious condiment that can be served with your light meals. Mostly we eat this pickle with our simple meals like chawal dal or with roti sabzi. This pickle is made without any preservatives. Still, you can store this for a year or more.
Spices used for this mango pickle
Here we use coriander seeds. It gives texture, favor, and body to the masala. cumin seeds give a nice aroma. Fennel seeds also give an aroma and fruity taste. Yellow mustard seed gives texture and a bit of heat. Fenugreek seeds are also giving a bit of heat. Carom seeds are used for digestion. Dry red chilies give a spicy flavor. And nigella seeds give the aroma. The blend of these spices gives a perfect mango pickle. Here is my best pickle recipe…
TRENDING RECIPE
Recipes you may like from this blog…
Ingredients
5 to 6 medium-sized raw mangoes(1 and ½ kg)
4 to 5 tbsp salt
3 tbsp turmeric powder
2 to 3 tbsp nigella seeds
3 to 4 tbsp cumin seeds
4 tbsp fennel seeds
3 to 4 tbsp yellow mustard seeds
3 tbsp carom seeds
5 to6 tbsp fenugreek seeds
6 to7 tbsp coriander seeds
15 to 20 dry red chilies
400 to 450 ml mustard oil
| | |
| --- | --- |
| TOTAL TIME | 10 to 12 days |
| SERVINGS | 1 to 2 jar |
How to make aam ka achar?
First take some raw mangoes.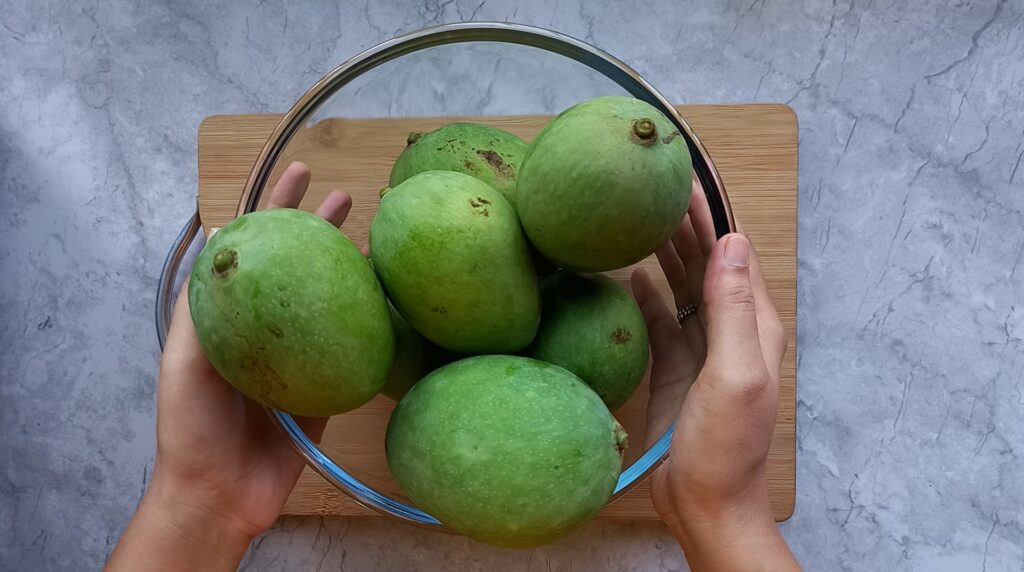 Cut them into medium pieces and keep them in water. Wash it 3 to 4 times. Then remove it from the water and place it on a large plate or tray. And sundry the mangoes for at least 3 hours until it Is completely free from moister. If you do not have enough sunlight then keep it in the ceiling fan for 5 to 6 hours.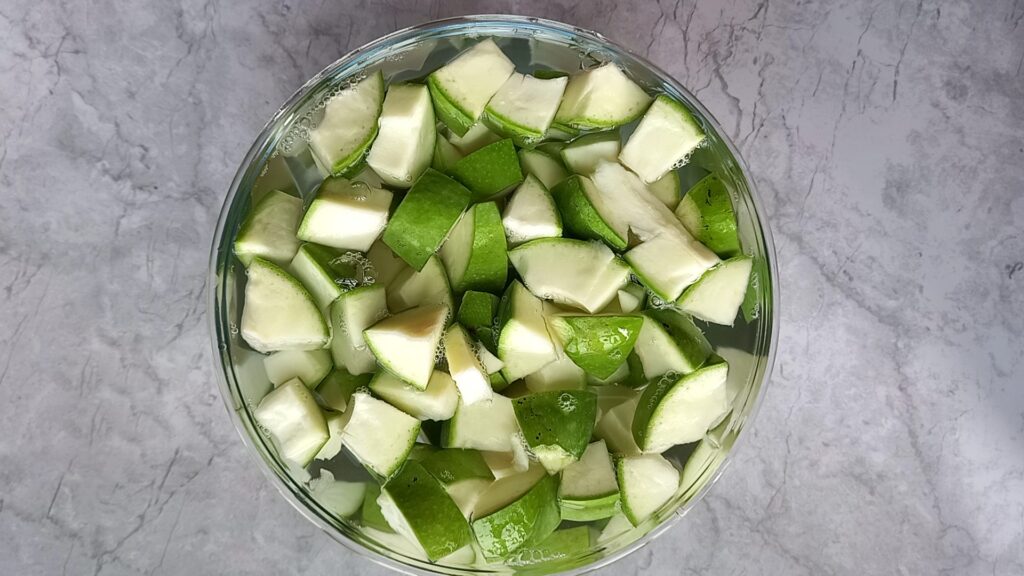 After 3 hours, it looks like this. the water is evaporated and it is completely dry.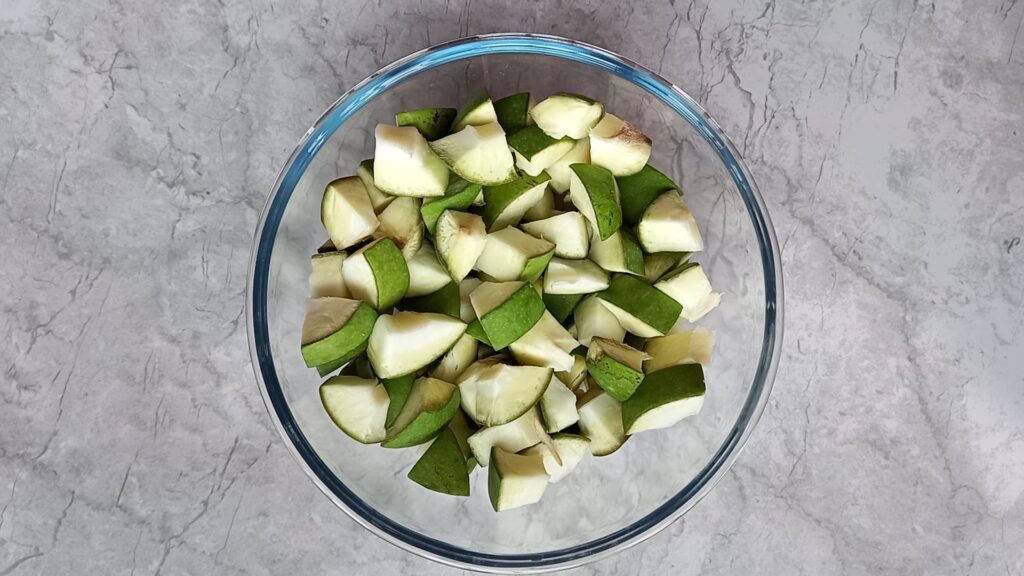 After that add salt. And turmeric powder. And sundry them for 1to 2 days. So that it release the moister.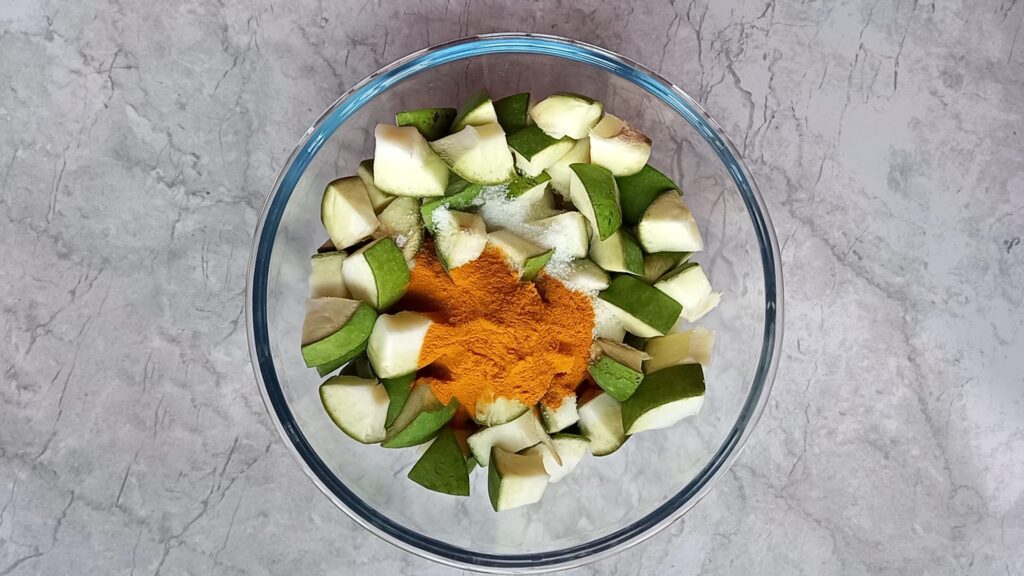 After 2 days, it looks like this.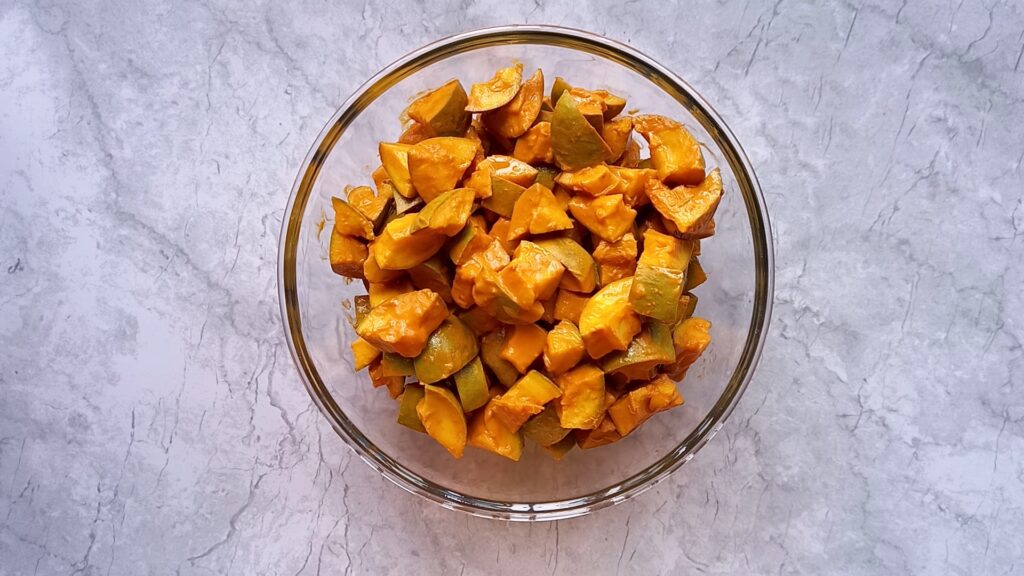 Now, take all of the spices.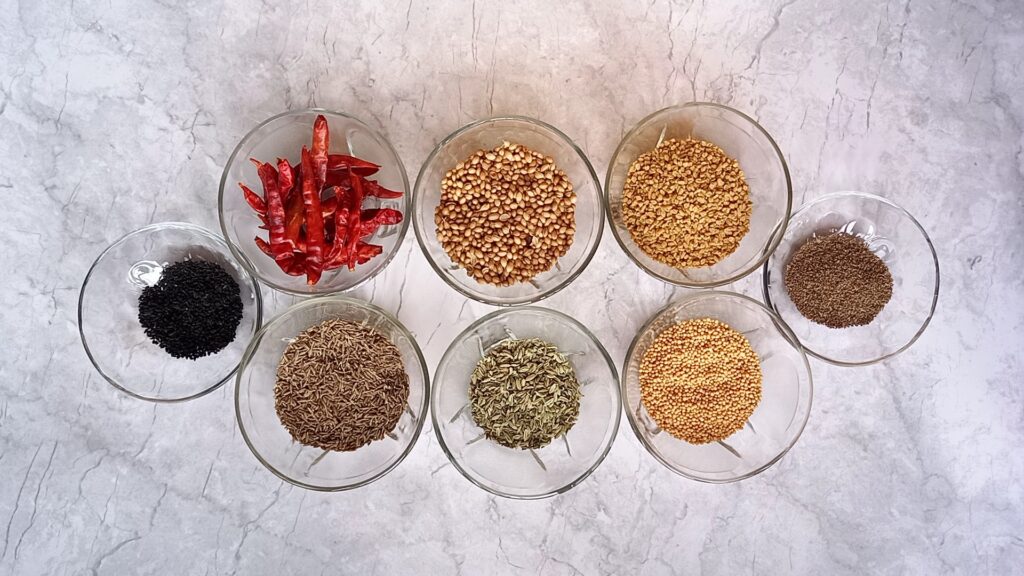 And dry roast them for 3 to 4 minutes on medium to high flame. When the aroma comes from the spices, remove it from the heat and leave it to cool down. Do not dry roast the nigella and carom seeds.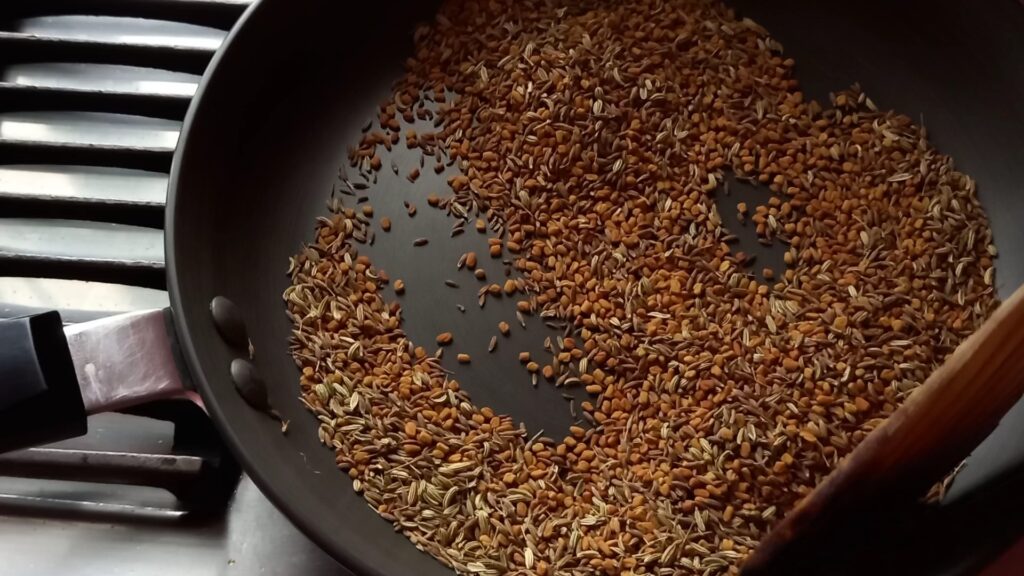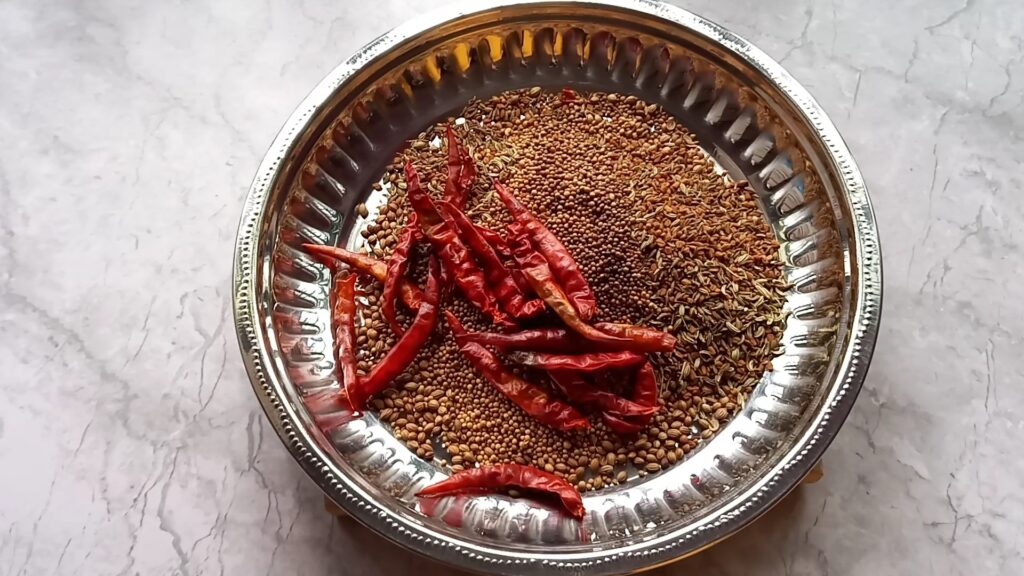 After that make a fine powder.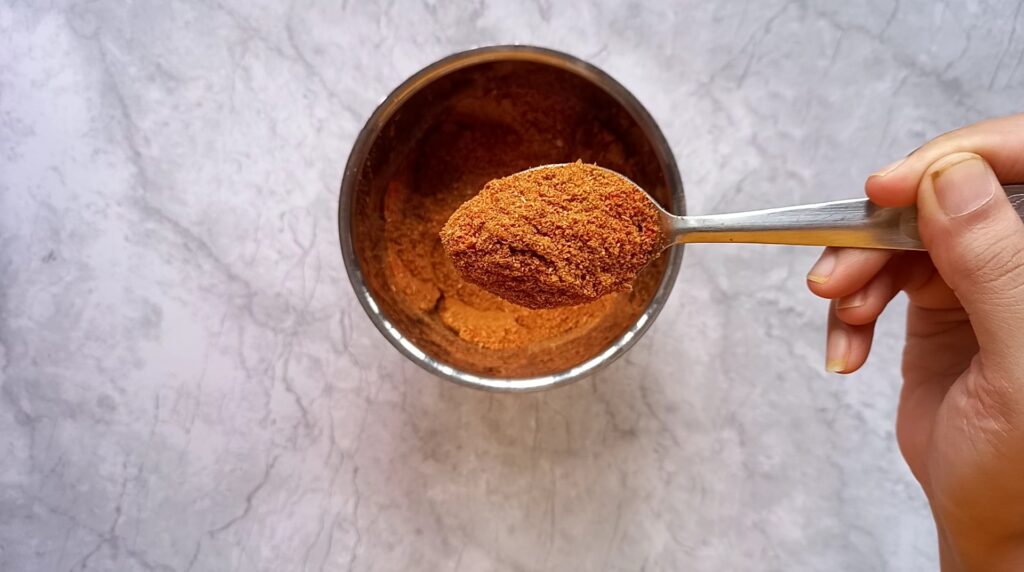 And mix this powder in the mangoes. Use always dry spoon for mixing.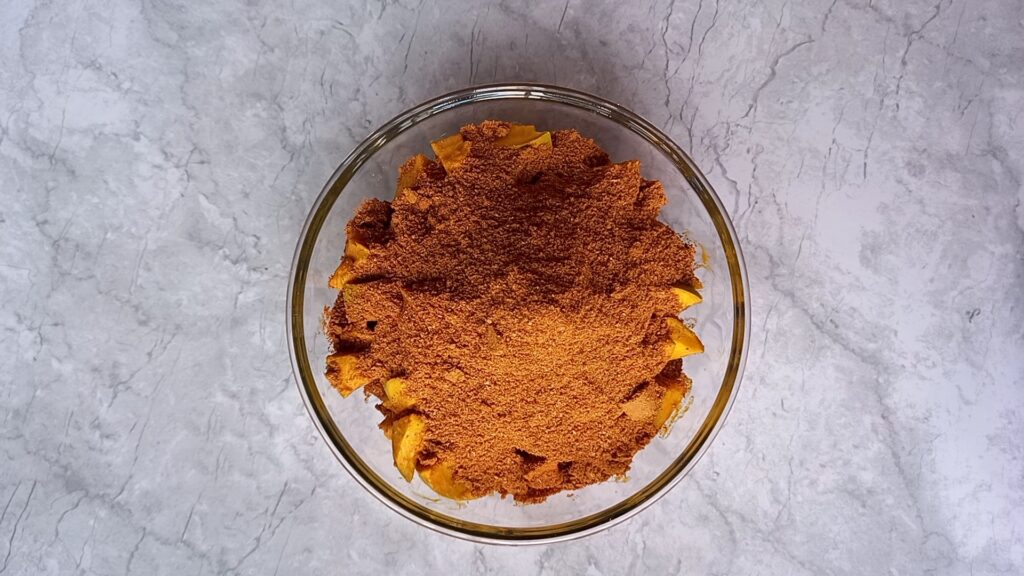 NOW, add nigella and carom seeds.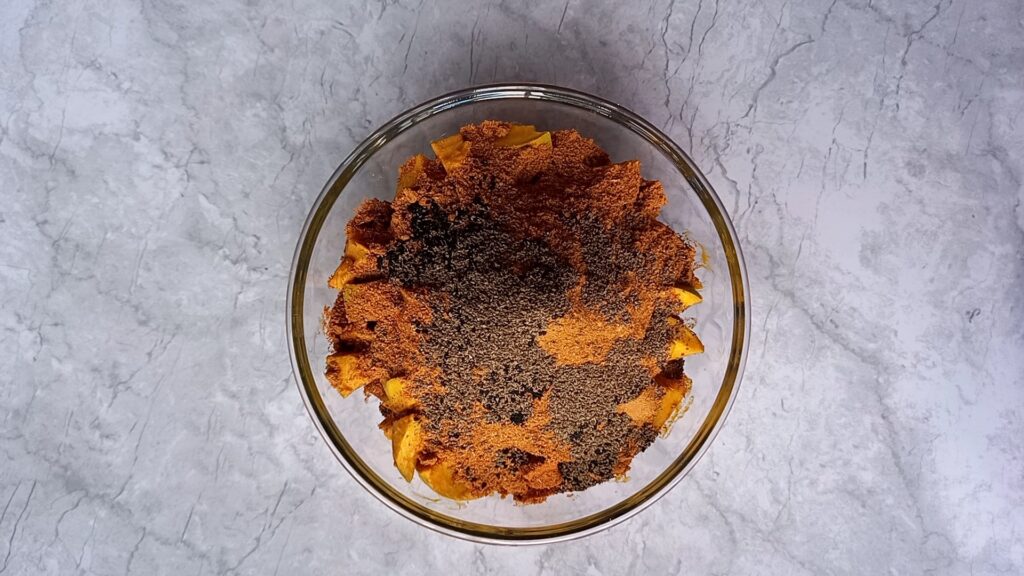 Add 150 ml mustard oil.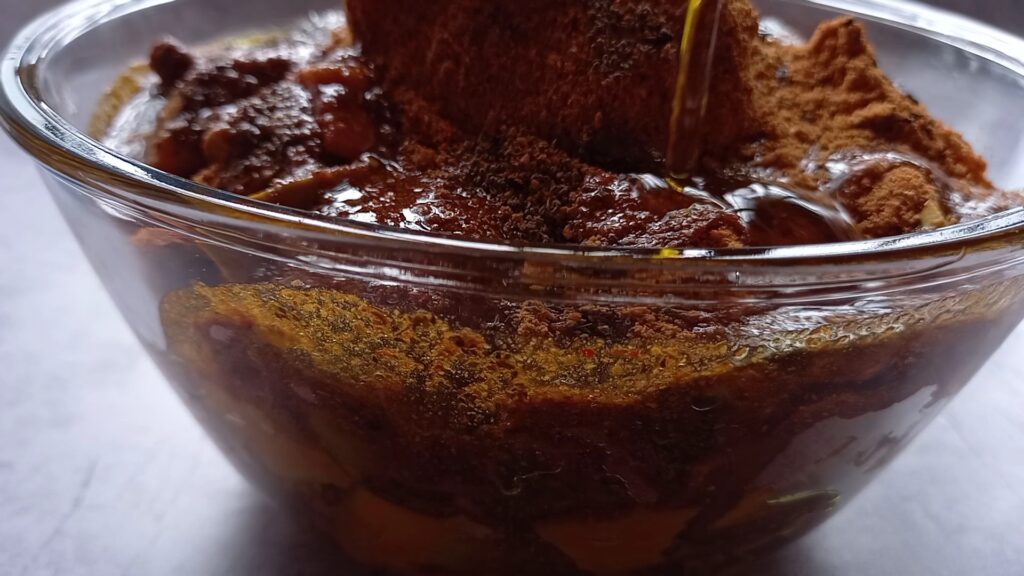 Mix well.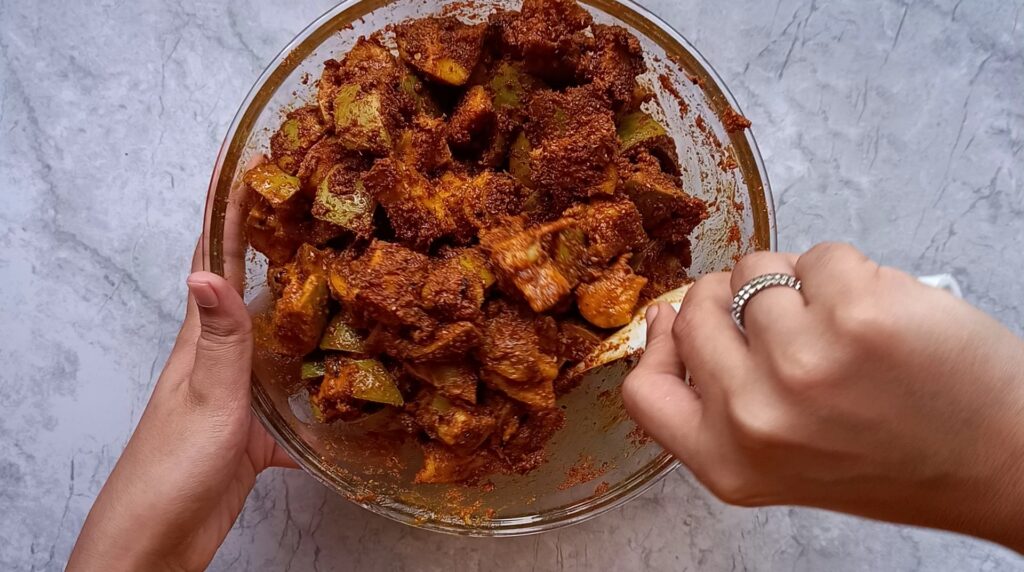 Now store this in any glass jar or ceramic jar. Do not use a plastic jar for this. Add more oil. Now, keep the jar in the place where you get more sunlight for 8 to 10 days. So that the masala and oil are cooked well and you get the soft pickle. After that, it is ready to eat.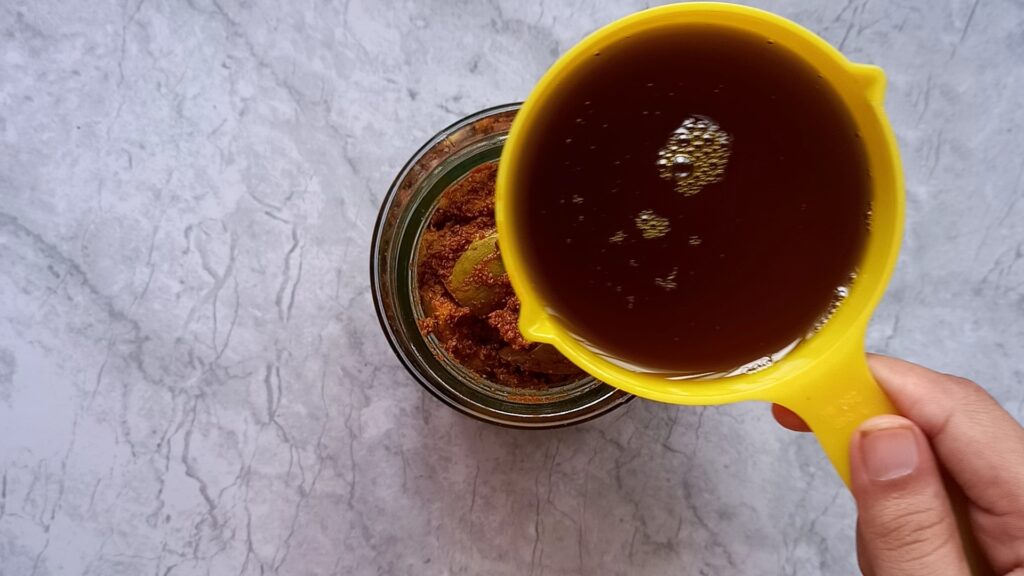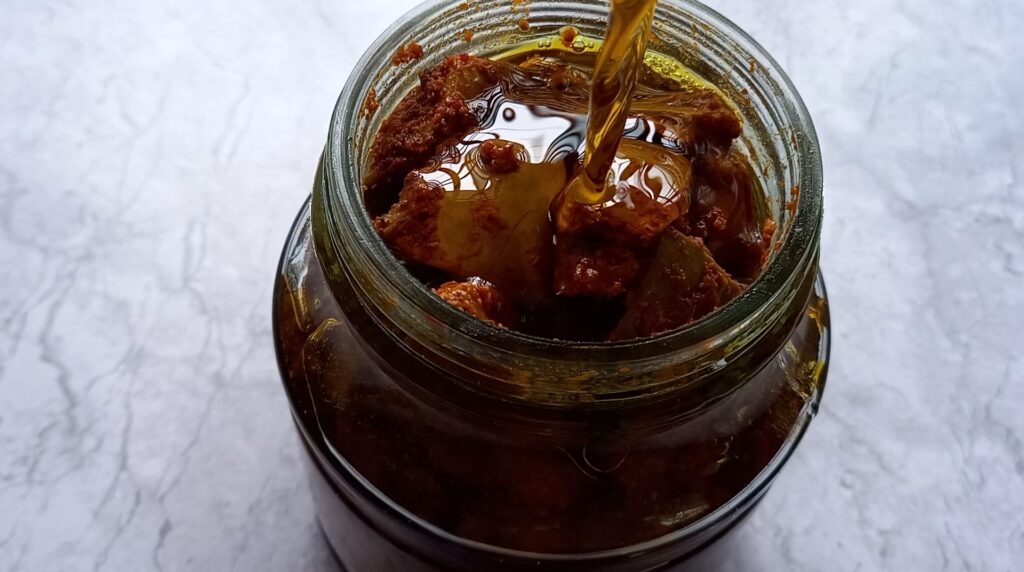 If you light less masala is your pickle then use half of it. Your aam ka achaar is ready. Serve this with plain white rice dal, roti, or paratha.