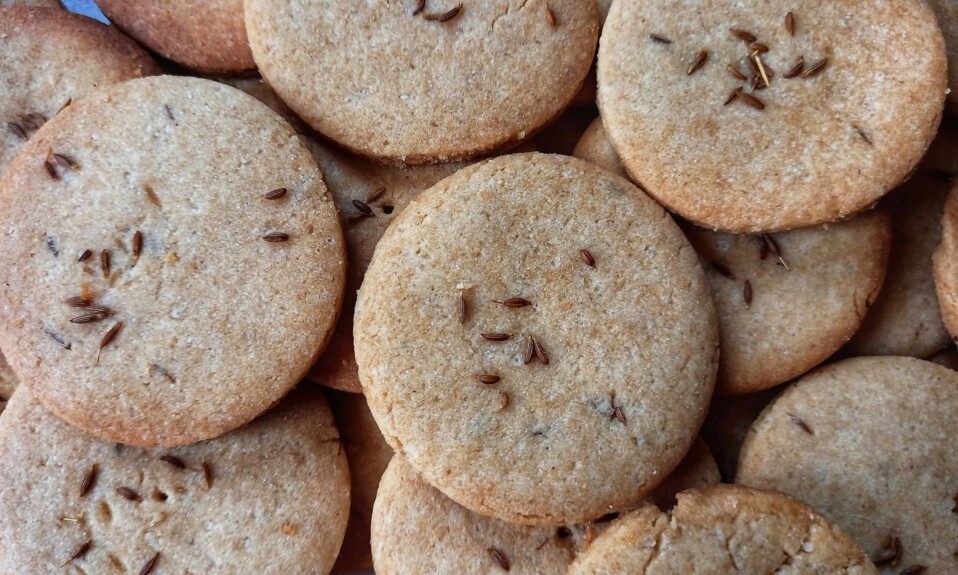 Jeera biscuits | cumin cookies | zeera biscuits | Learn to make these simple and delicious biscuits at home with step-by-step photos and video. Jeera biscuits are sweet and salty in taste. And you can make these biscuits without an oven. Jeera is the Hindi name of cumin seed. It is made with wheat flour, sugar, salt, cumin, and butter. Here, I made this biscuit crispy and crunchy. This jeera biscuit is a perfect match for your tea-time snack and it is also healthy for you. Because this is made with whole wheat flour. We all love biscuits with our tea. So make these delicious biscuits at home and I am sure you will love this recipe. And make this again and again.
What is jeera biscuits?
Jeera biscuits are the popular biscuit in India. Here the biscuits are crispy and crunchy in texture. But in the USA the texture of the biscuits is flaky and soft. It tastes sweet and salty. It is made with 4 to 5 simple ingredients like wheat flour, sugar, salt, cumin seeds, and unsalted butter. In this recipe, we are not using refined flour. Because of that, it is also very healthy. You can bake this in the oven for 6 to 9 minutes or without the oven it takes 25 to 30 minutes.
If you do not have an oven, it is the perfect recipe that you can make at home without using an oven. You can get a nice aroma and flavor of cumin in these biscuits. Because of cumin, it is a little bit different from other biscuits/cookies. You can also store it for 3 to 4 weeks in an airtight container.
YOU MAY LIKE THESE RECIPES TOO…
TRENDING RECIPE
Ingredients
8 to 9 tbsp unsalted butter
17 to 18 tbsp wheat flour
7 to 8 tbsp powdered sugar
½ tbsp salt
1/3 tbsp baking powder
½ tsp baking soda
1 tbsp cumin seeds
| | |
| --- | --- |
| Total time(without oven) | 25 to 30 minutes |
| Servings | 20 to 26 biscuits |
How to make jeera biscuits?
Take a bowl. Add unsalted butter. Use butter at room temperature and whisk it for 15 seconds.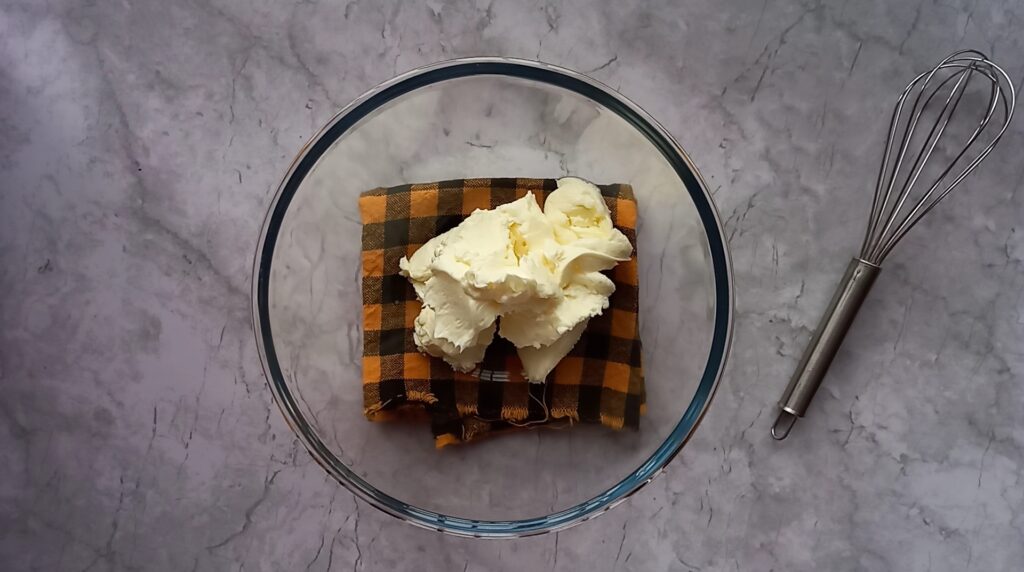 Then add powdered sugar. Mix it for 40 to 50 seconds.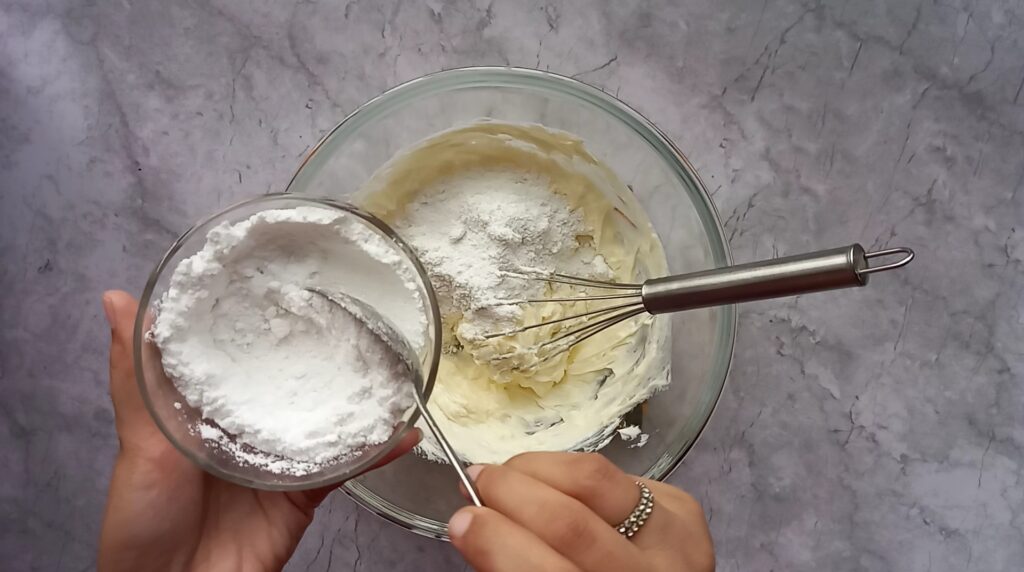 Add salt. Again mix it. You can adjust the flavor as per your taste.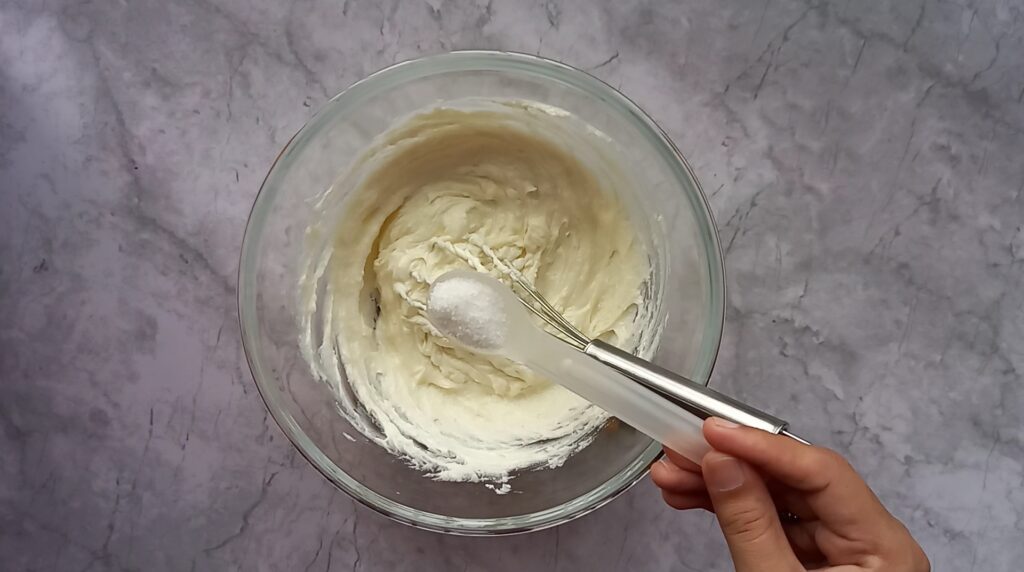 Now add wheat flour. First, sieve the flour then use it. Add flour in 2 to 3 batches.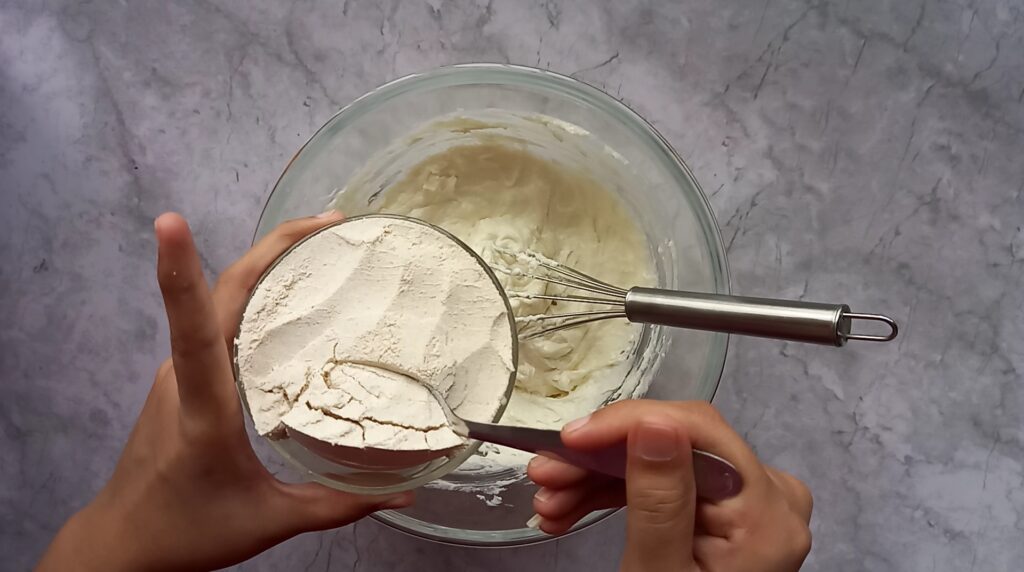 Add baking powder.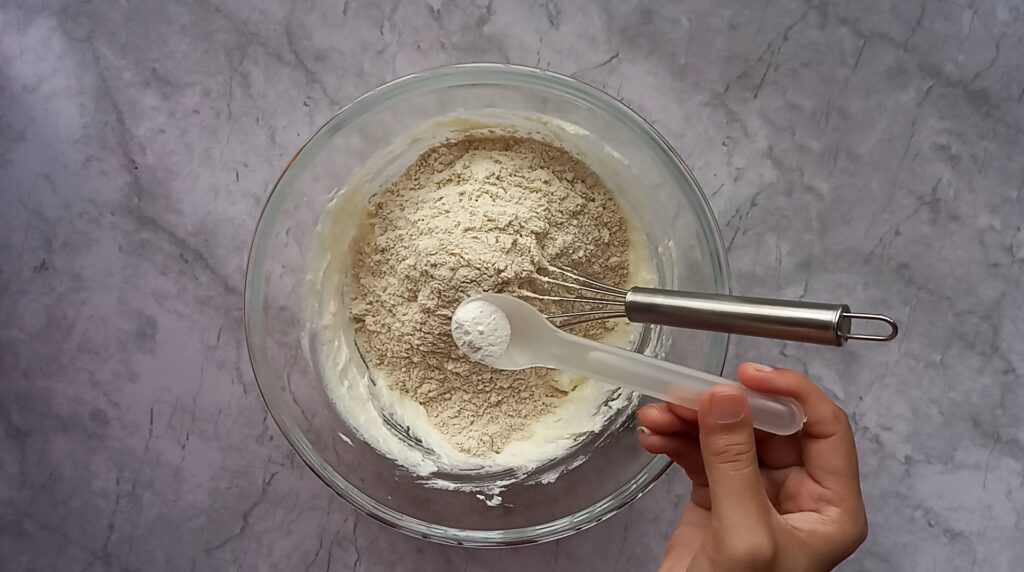 Add baking soda.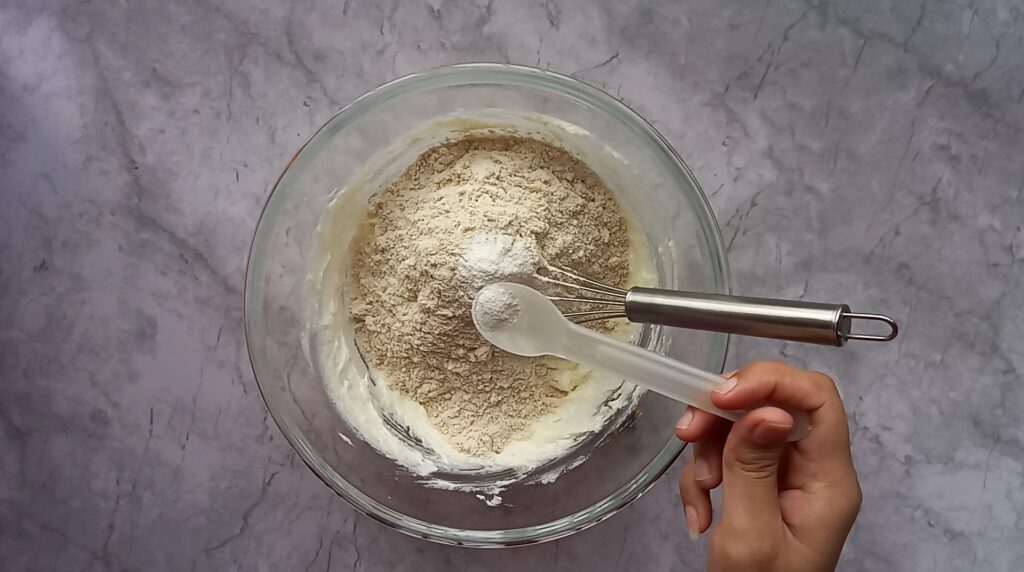 Add cumin seeds. Crush them a bit and mix it.
Collect the dough together by using your hands.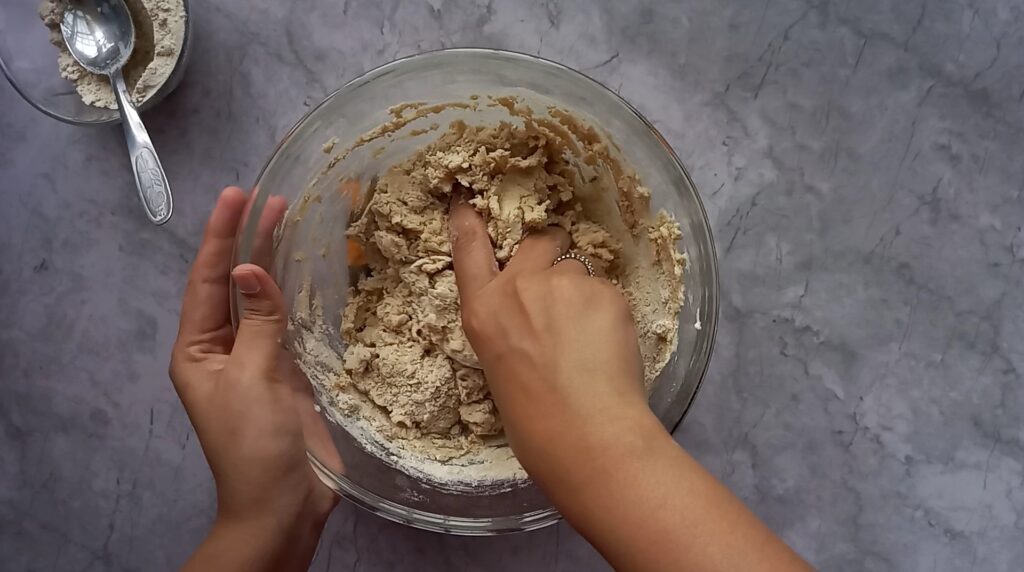 Then assamble it and knead it lightly.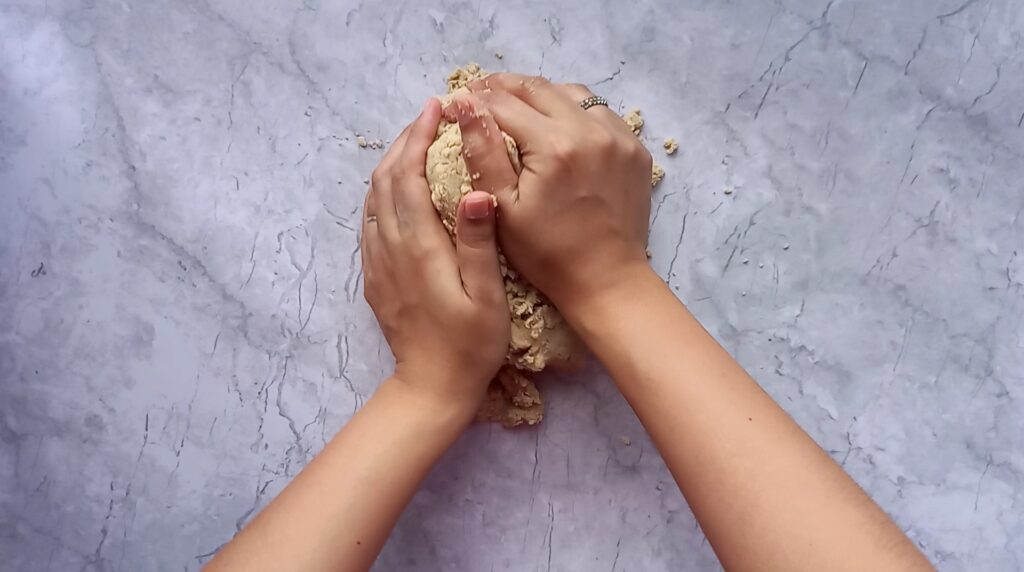 The dough has to be smooth and crack-free. If your dough is not crack-free, use 2 to 3 tbsp milk and knead it.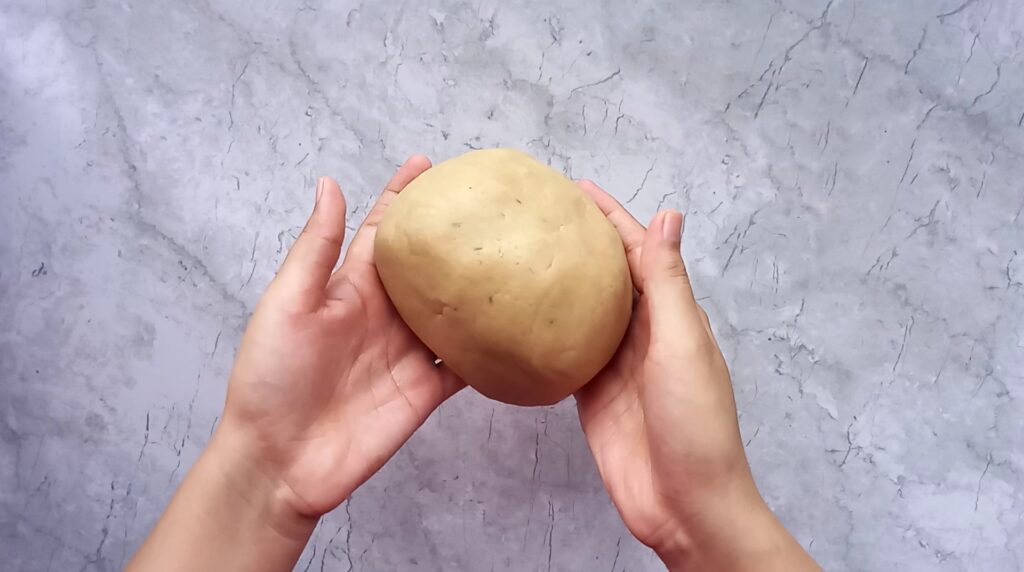 Now take a plastic wrap or butter paper. Take half biscuit dough.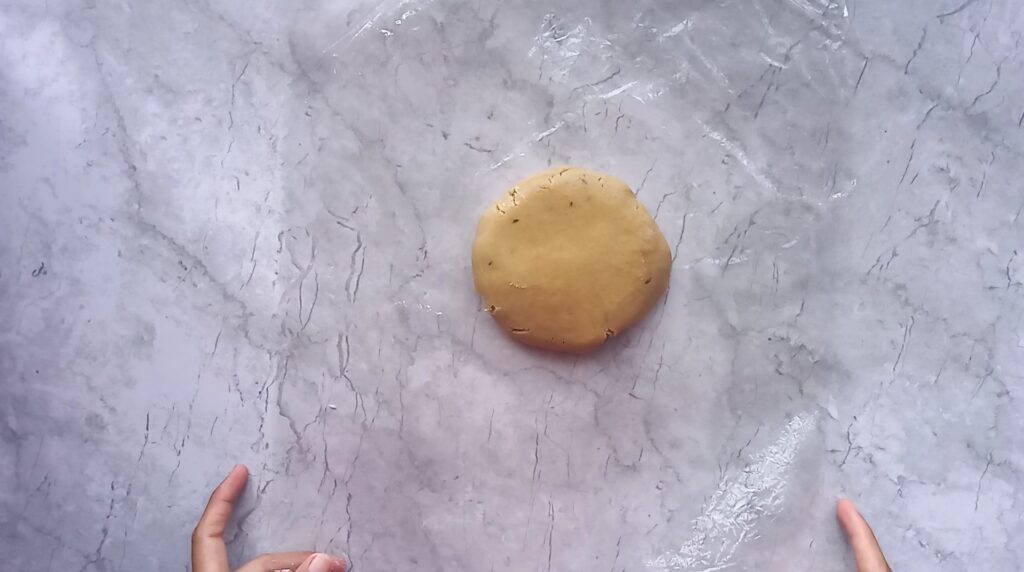 Roll it into semi thick circles.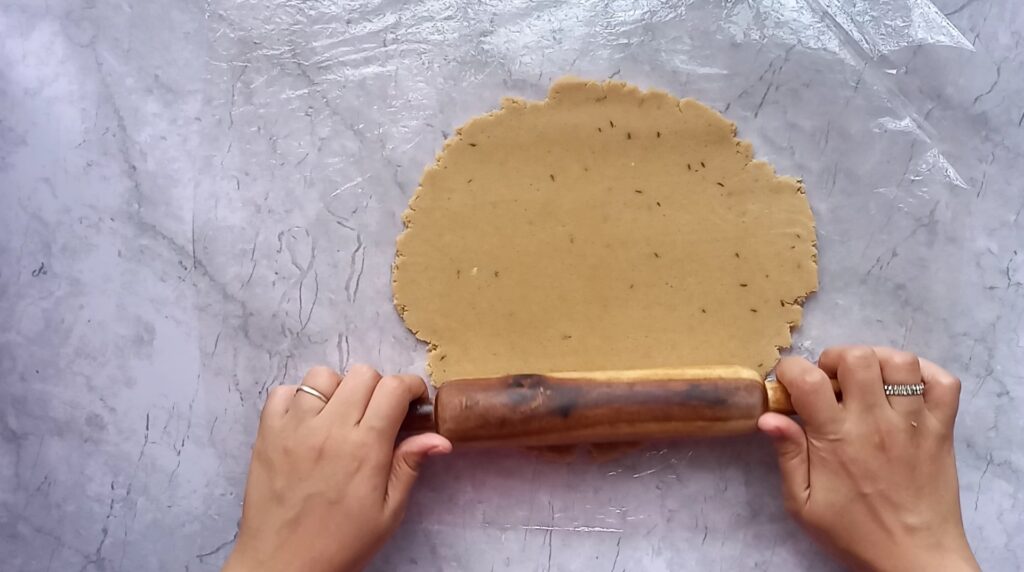 Cut them in small circles. Or you can make any shape for your biscuits.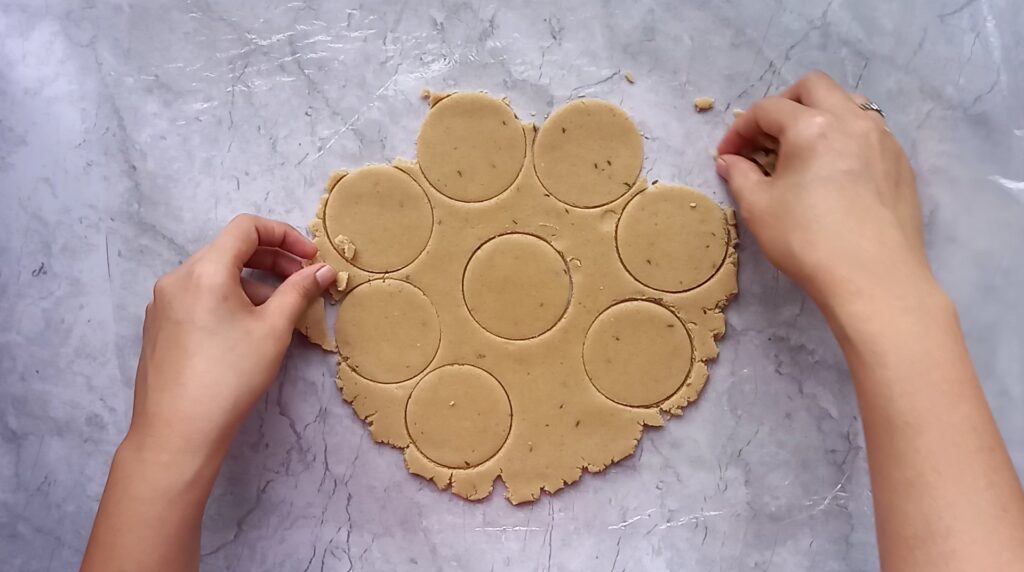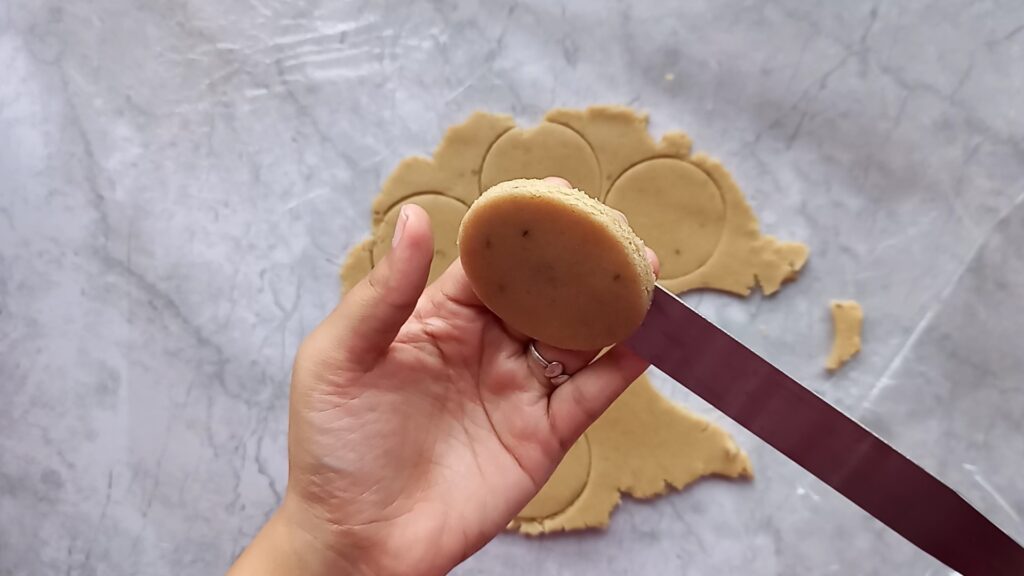 Now, take a sheet or plate. Place the biscuits over baking paper. And top it with some cumin seeds.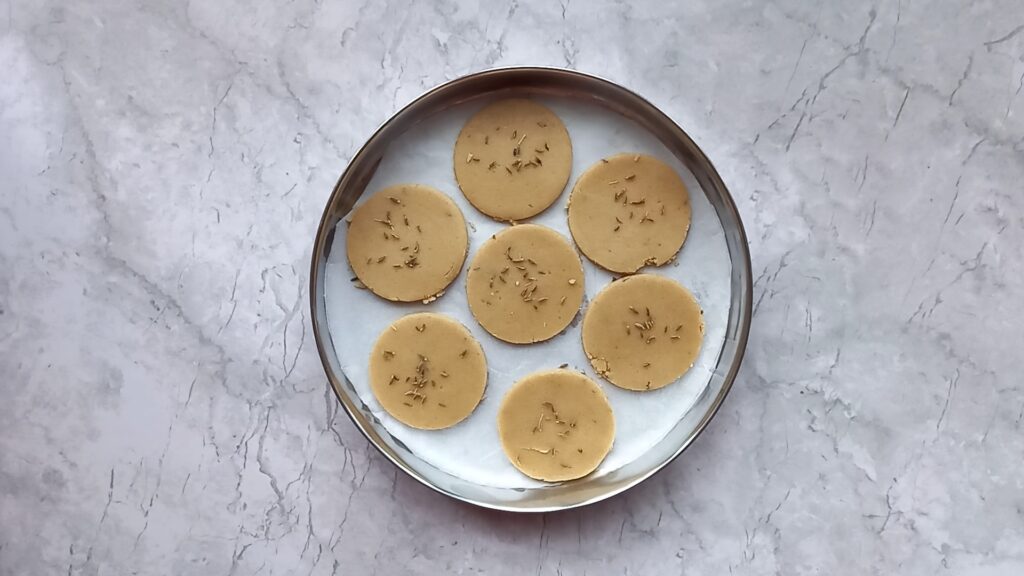 Place it in the oven at 350F(180 degrees Celsius) for 6 to 9 minutes. Baking time may differ because of the oven brand and its functioning. SO, use your eyes and check it after 7 minutes, if it is not done, bake it for more 2 to 3 minutes. Or, on a gas stove, take a large heavy bottom pan. Add salt or sand to the bottom. Place a wire rack or any plate. Preheat for 10 minutes on medium flame.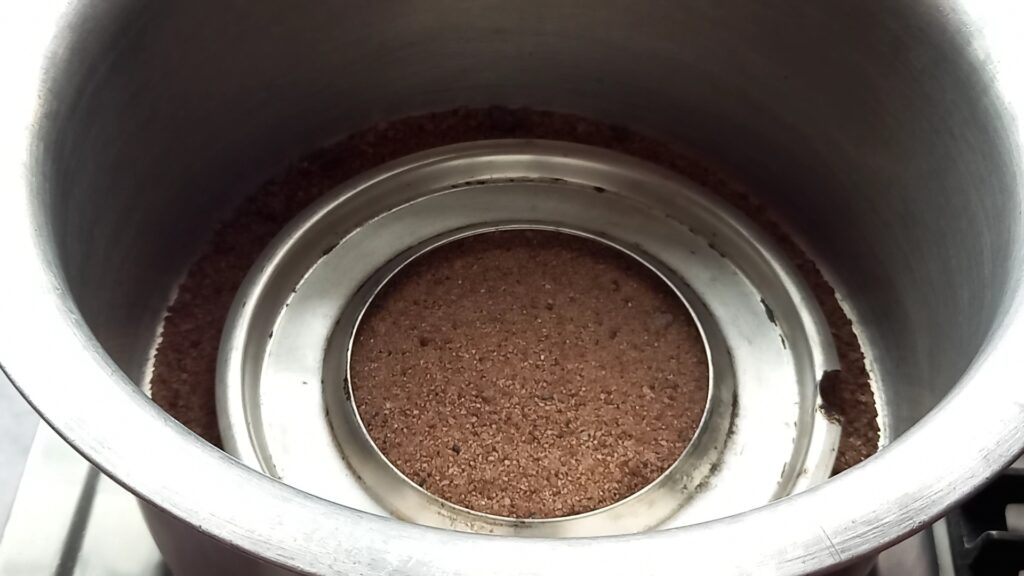 Then place the biscuit plate in it and cover it with the lead.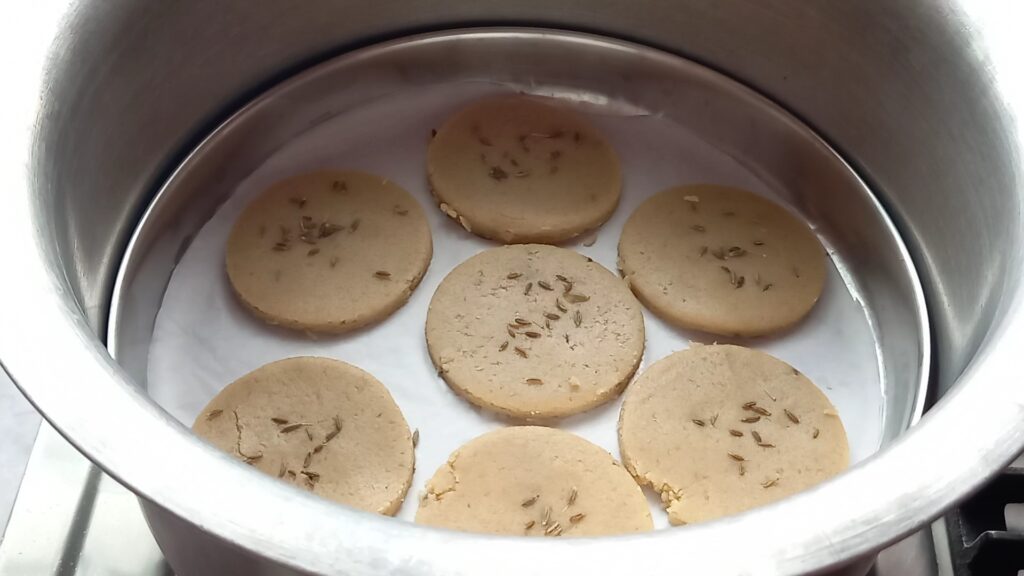 Bake it for 25 to 30 minutes on low flame.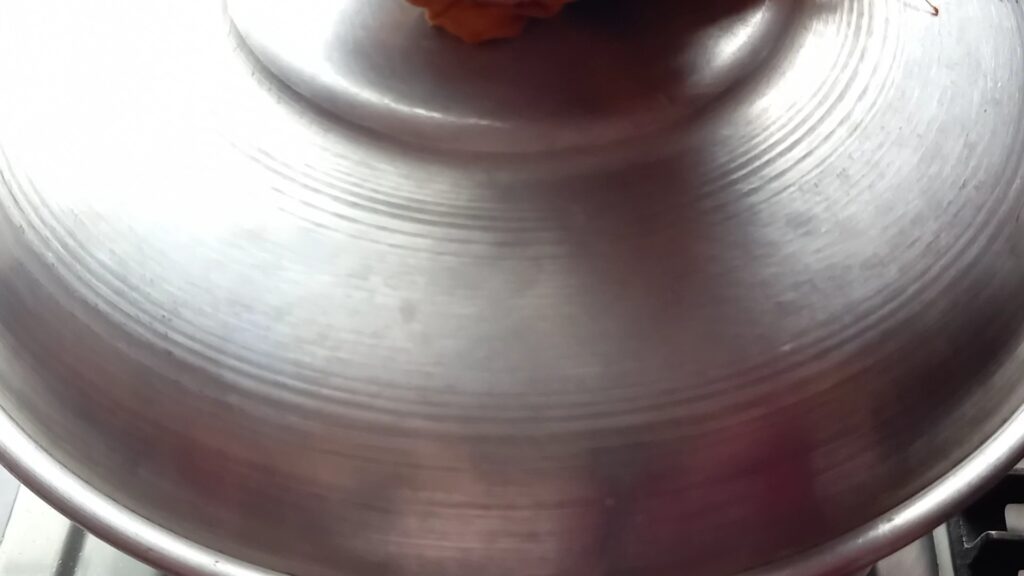 When biscuits turn light golden in color. Remove it from heat and bake all of them like this.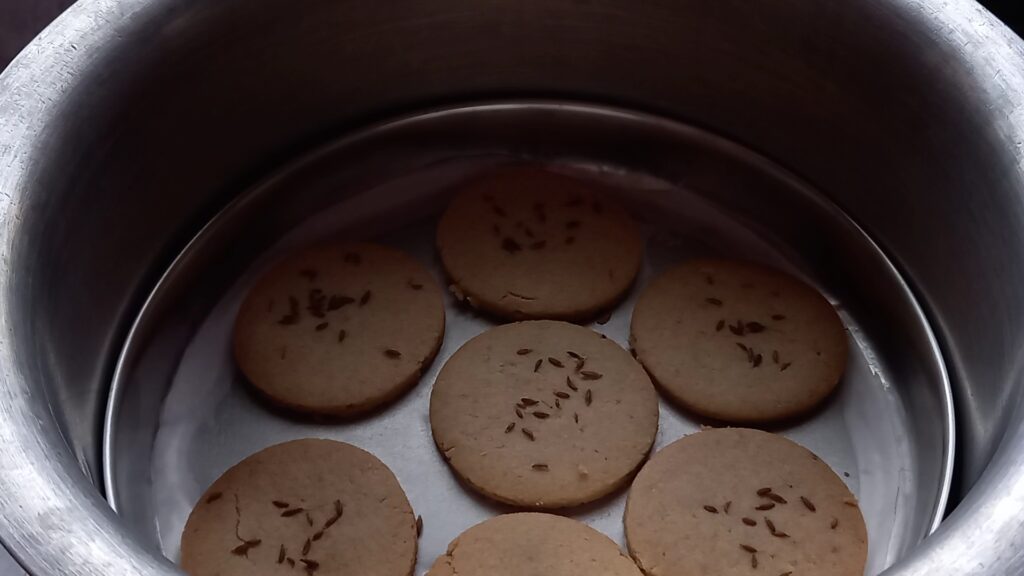 Leave it to cool down and store it in any airtight container for 3 to 4 weeks.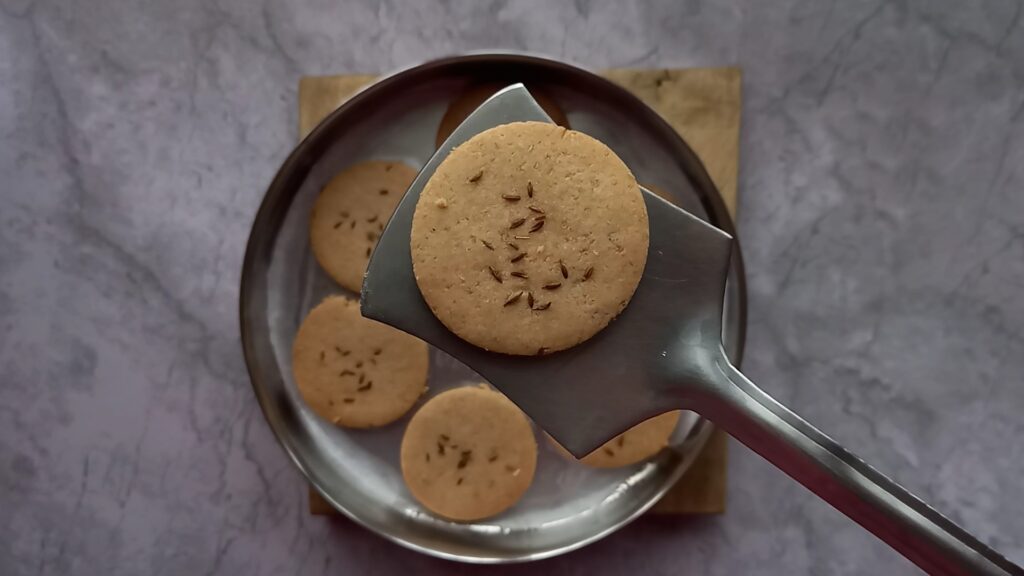 Enjoy your Jeera biscuits with a cup of tea or coffee.