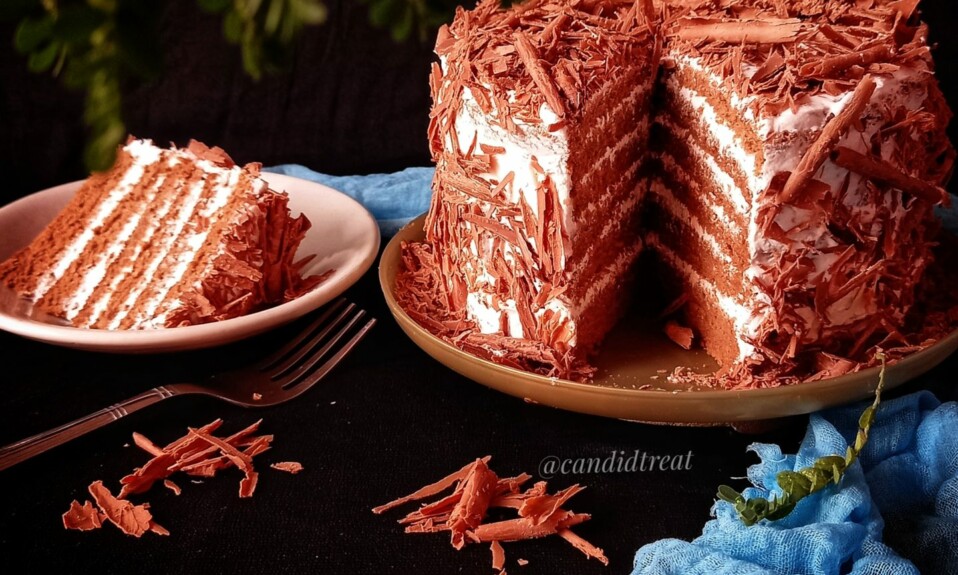 No oven chocolate sponge cake | Chocolate cake recipe | Cotton sponge chocolate cake | Learn how to make this super moist and spongy chocolate sponge cake. I made this sponge cake without an oven. This cake recipe is one of my favorite cake recipes and tried this at least 20 to 30 times. Basically, this cake is inspired by a Japanese cotton sponge cake recipe and the texture is super moist and spongy. You can make this cake for your birthday, anniversary or for any special occasion. So guaranteed NO FAIL CHOCOLATE CAKE RECIPE!!!
What is a Japanese cotton cake?
Japanese cotton sponge cake is a super light, airy, and fluffy cake that is made with whipped egg whites. And this chocolate sponge cake is fully inspired by this recipe. In this recipe, you need to separate the egg yolks and whites. And then combine all ingredients together. Egg whites give an airy and fluffy texture to your cake. Because of this, I love the texture of this cake. It is super delicious, moist, fluffy, and melts in your mouth. If you try this once, you loved this recipe. I think it is one of the easiest cake recipes ever. but for this, you need to use an electric whisk. And that's it, whisk does your work.
WANT SOME MORE EXITING RECIPES FOR YOUR HOUSE PARTY….CHECK THEM OUT…
INGREDIENTS
Do not make any changes with the ingredients for this particular size cake
4 eggs(separated  yolks and whites)
6 to 7 tbsp powdered sugar
50 ml refined oil
5 to6 tbsp milk
2 to 3 drops of vanilla
1 teaspoon lemon juice
7 to 9 tbsp refined flour/maida/OO flour
3 to 4 tbsp cocoa powder
A pinch of salt
2 to 3 tbsp coffee, water mix
Whipped cream(for decoration)
Some chocolate shavings(optional)
How to make chocolate cake?
First, separate the yolks and whites. Be careful while doing this. Do not make any mistakes while separating the eggs.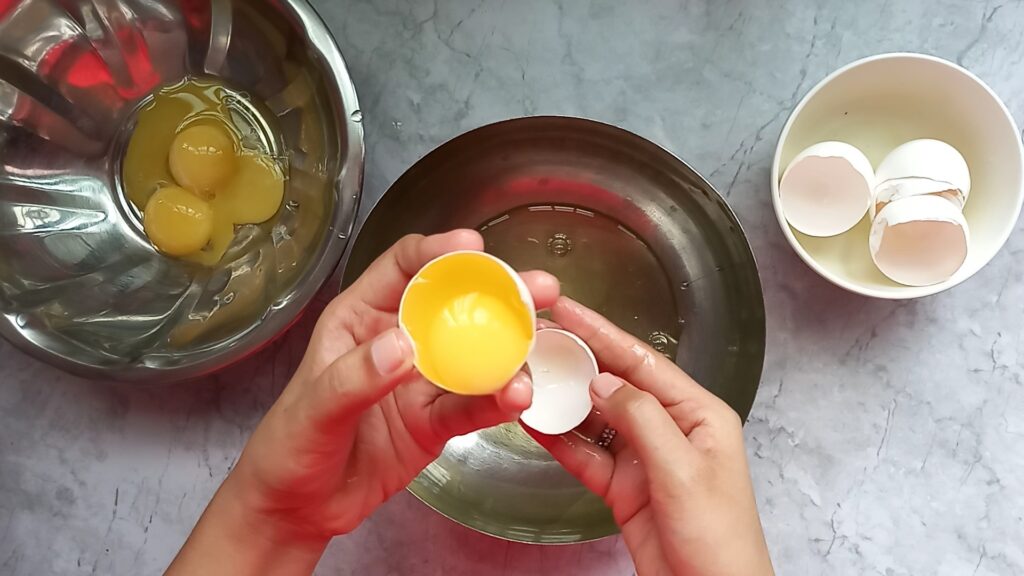 Add 2 to 3 tbsp powdered sugar, salt and 2 to 3 drops of vanilla. And mix well.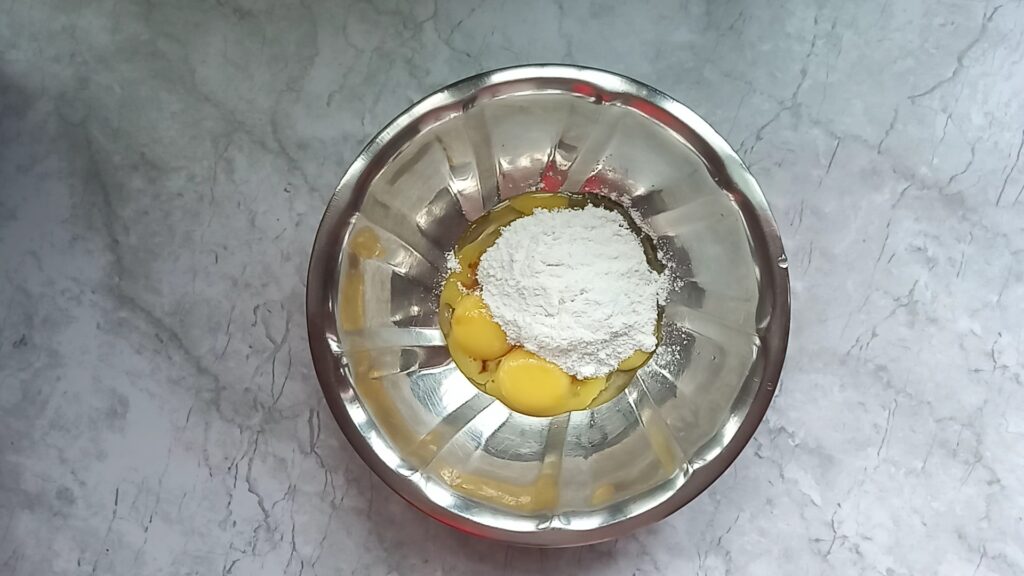 Then add oil.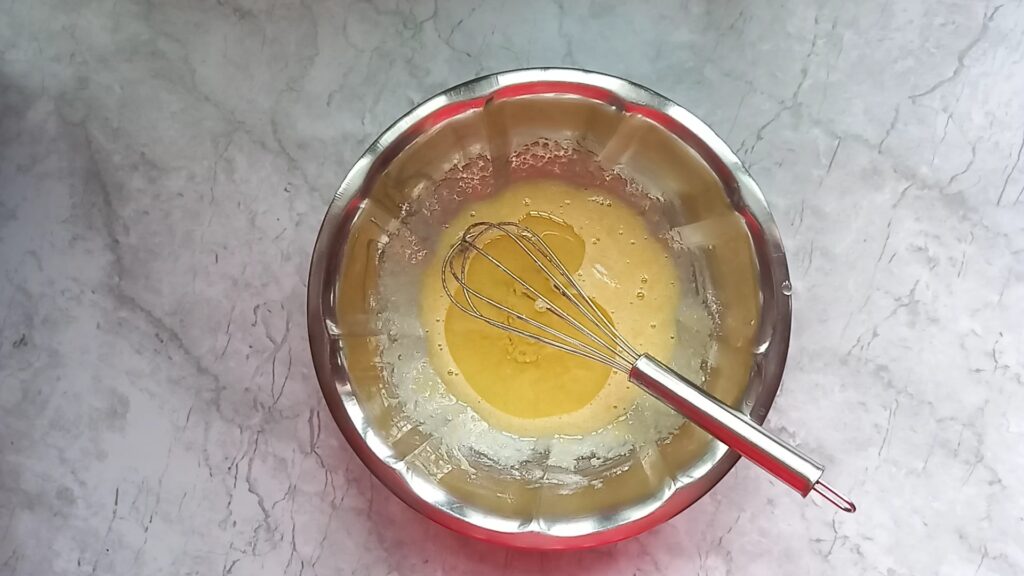 Add coffee and hot water mix(2 to 3 tbsp). mix well.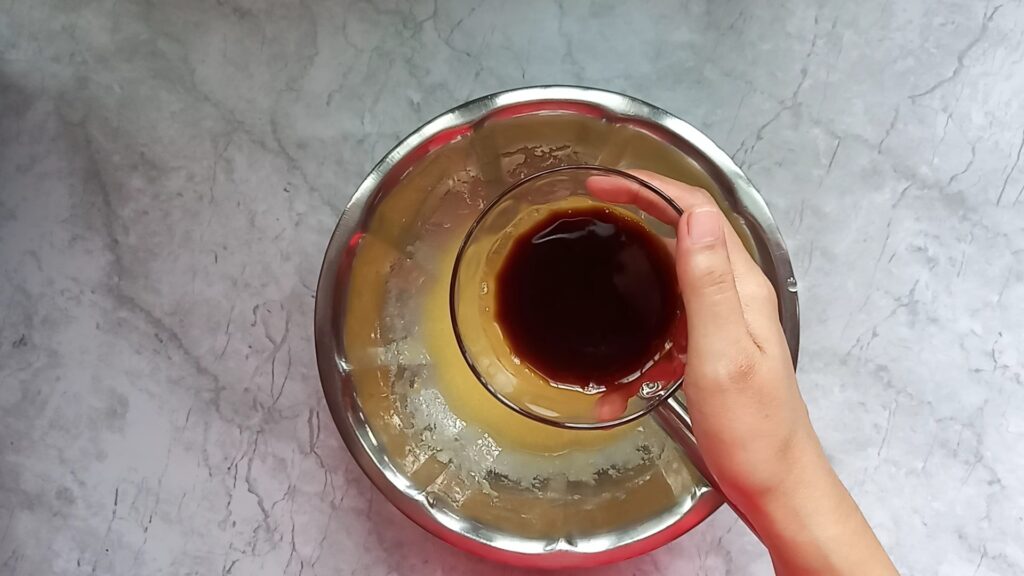 Now add flour. First shift the flour then use it.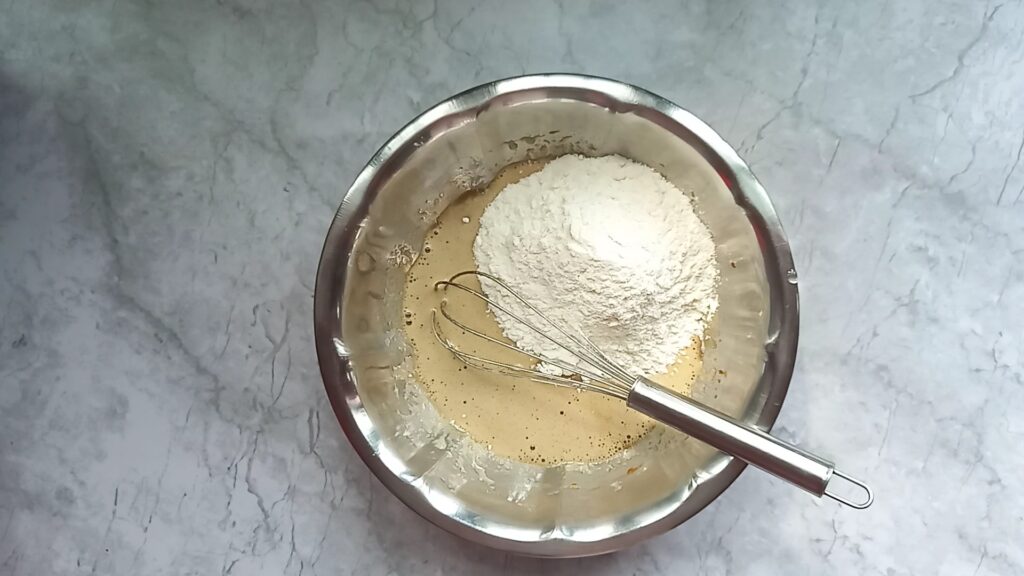 Add cocoa powder. Mix well. If the batter is too thick, add 4 to5 tbsp milk and mix it. Set aside.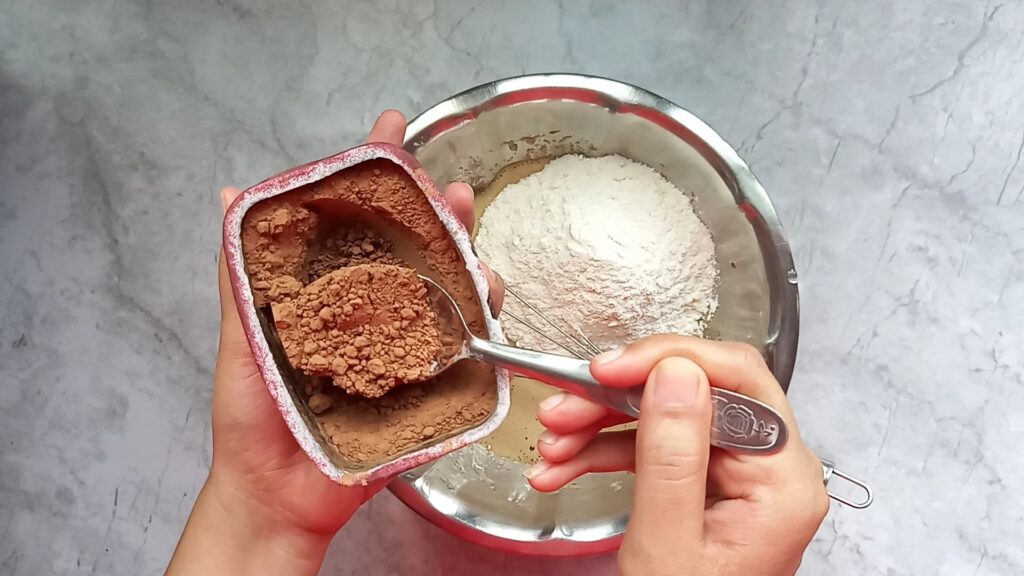 If the batter is too thick, use some milk and mix it again. Cake batter has to be in flowing consistency.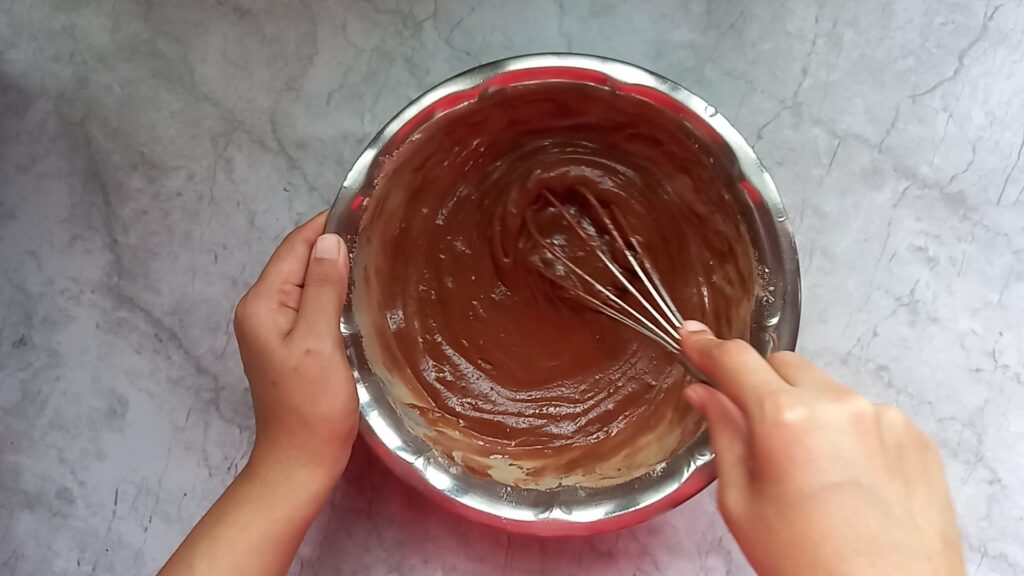 Now, take a large pot, add sand/salt to the bottom of the pan. Place any plate or wire rack. Preheat the pot for 10 minutes on low to medium flame. You can also use a pressure cooker but remove the whistle of the cooker.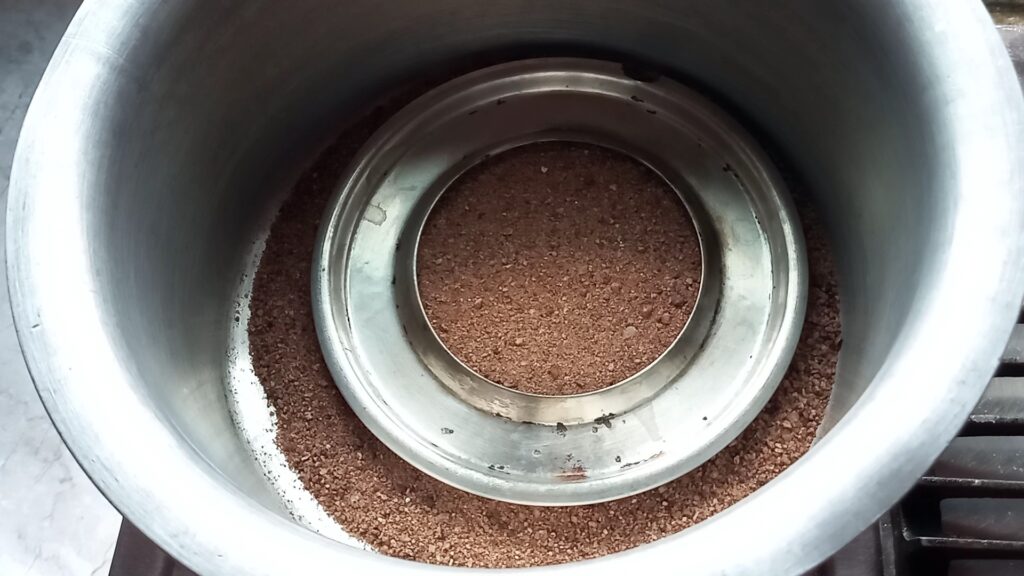 Meanwhile, take egg whites, add2 to 3 drops of lemon juice.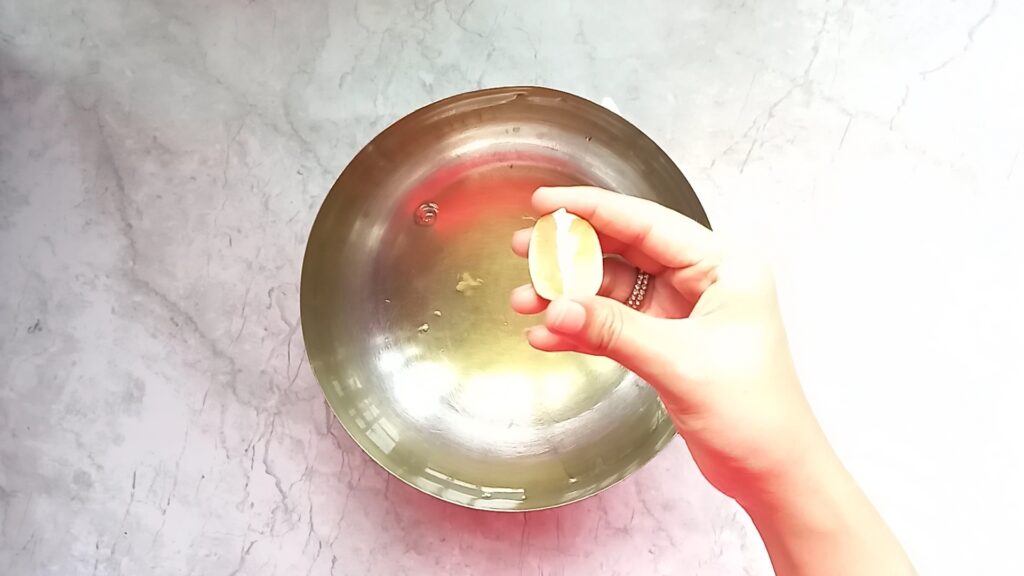 And, whisk it.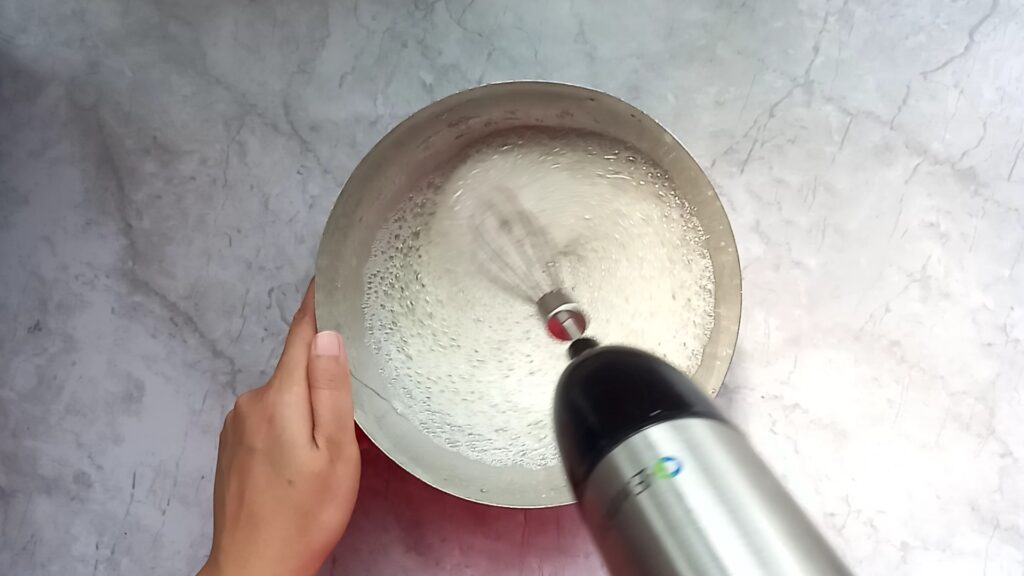 Then add suger in batches and whisk.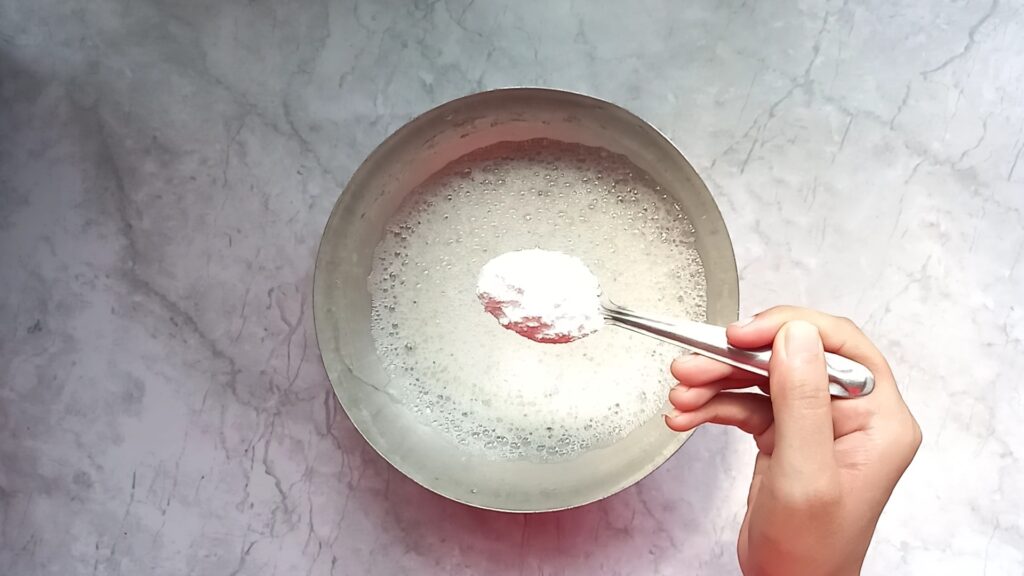 Whisk the whites until it hold the shape. It takes 10 to 12 minutes.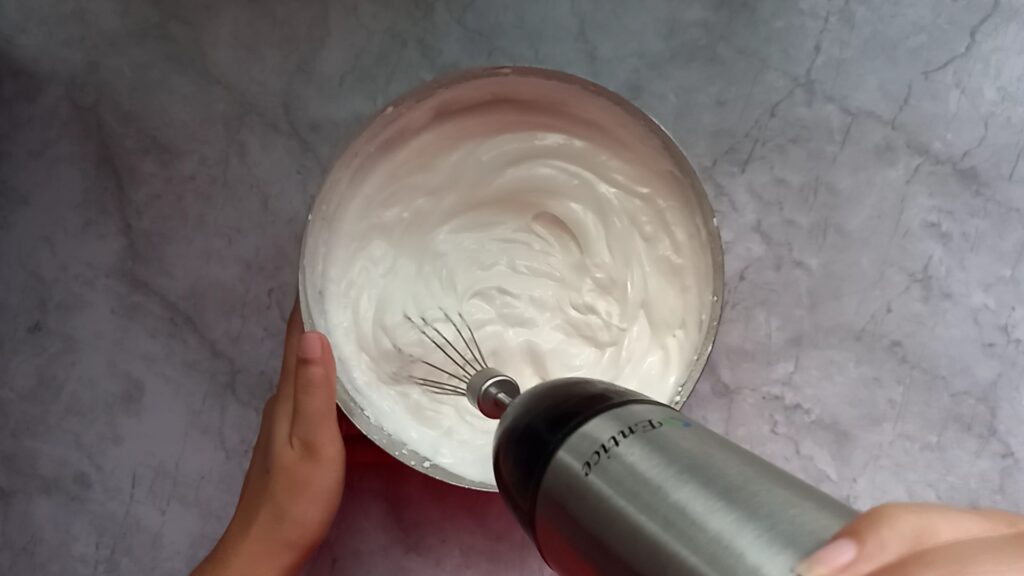 Now, fold the egg whites in the cake batter. Use it in batches.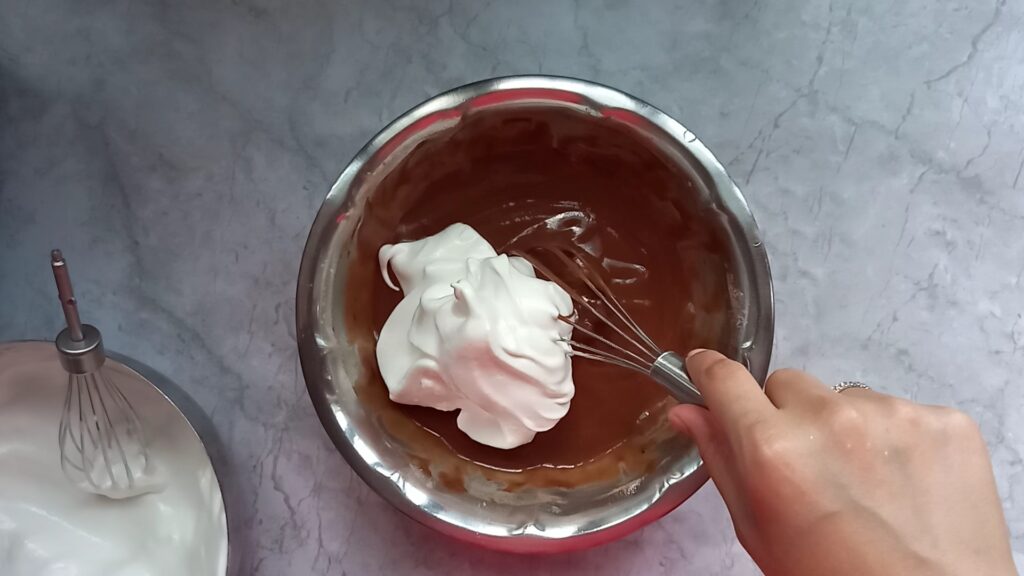 Do not over mix them. Mix with light hands.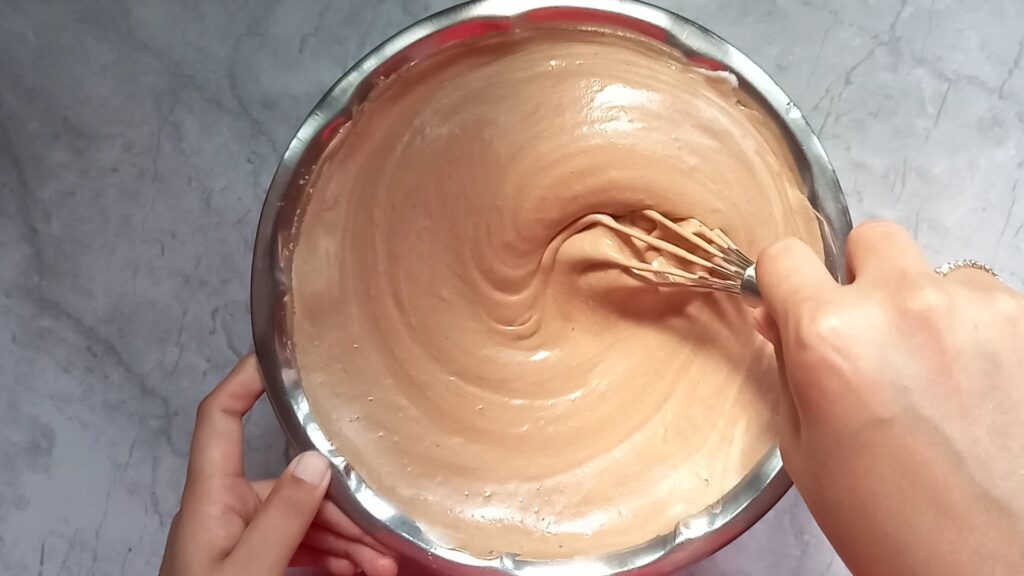 Now take a greased cake tin. You can use butter paper or grease it with some butter/oil and dust it with some flour.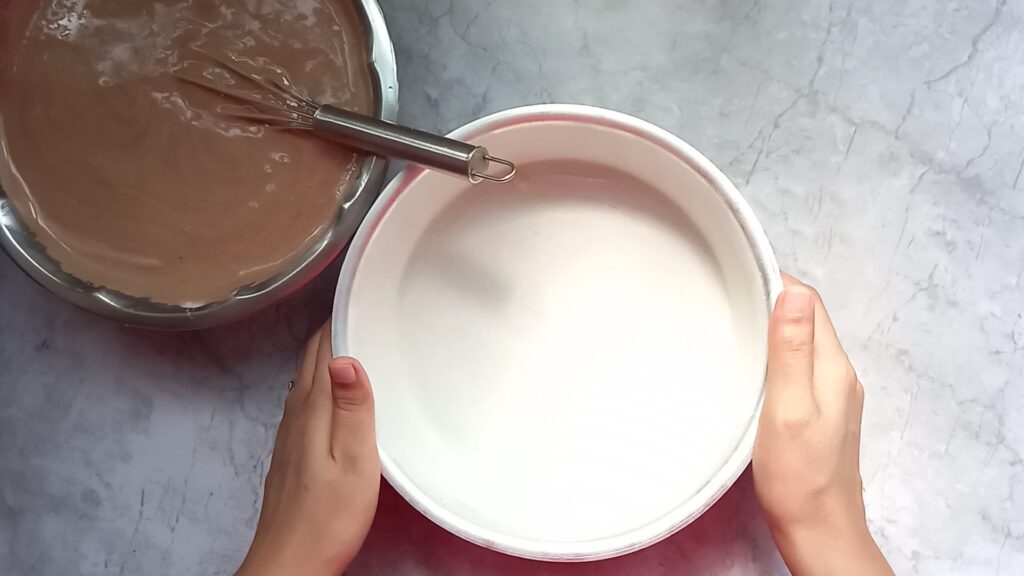 Pour the cake batter.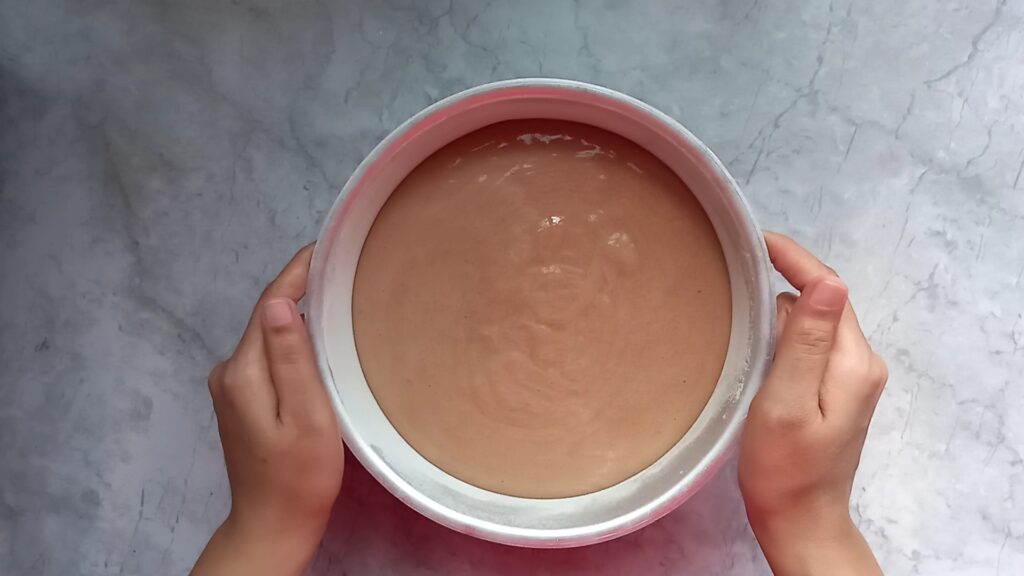 Now, it is ready to bake. Place the cake tin in the pot and cover it. Bake it for 30 to 35 minutes on low flame. You can bake this in the oven for 25 to 30 minutes at 180 degrees Celcius.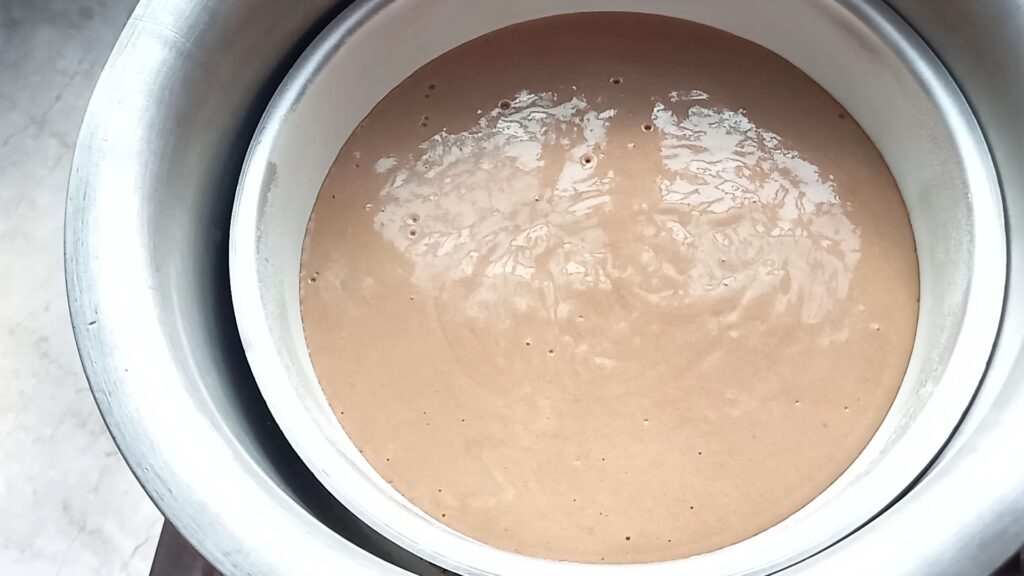 After 30 minutes, check them out. Insert a toothpick, if it comes out clean, it is ready to remove.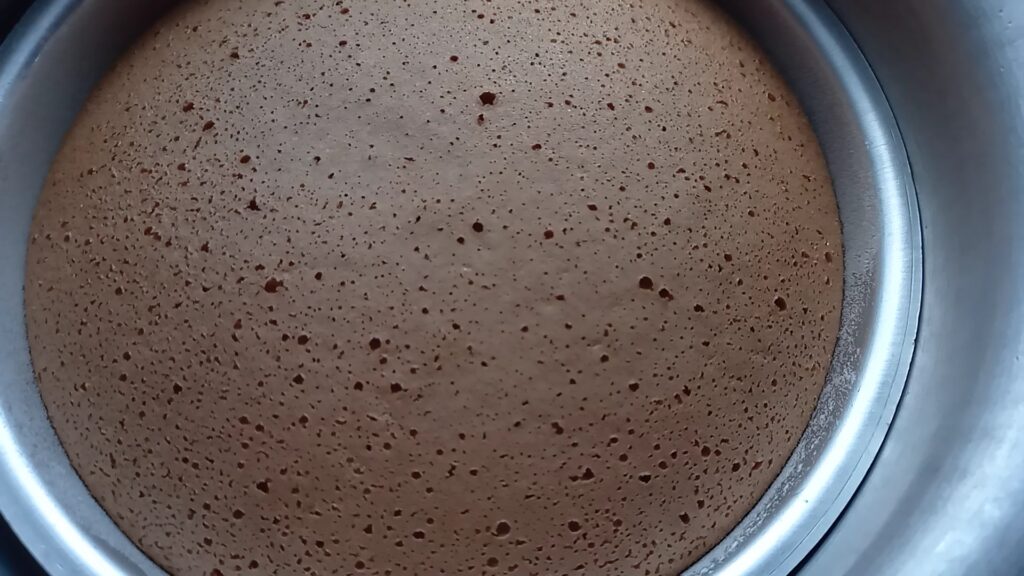 Remove it and leave it to cool down.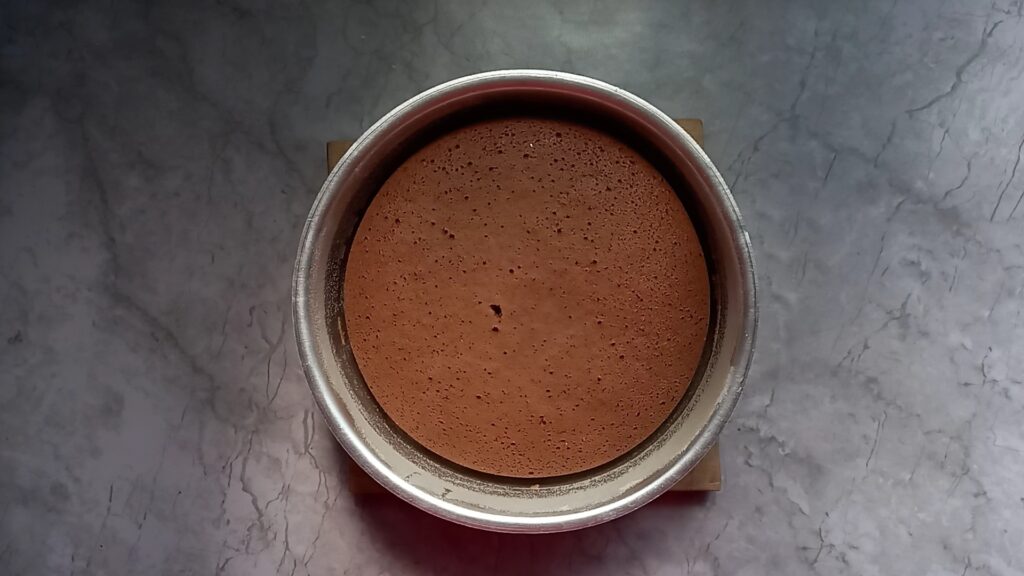 Cut them into 2 to 3 layers. Sprinkle some coffee, sugar, and water mix. For this, take 4 to 5 tbsp hot water, add 2 tbsp sugar. Add 1 teaspoon coffee and mix well. It is ready to use. Leave it to cool down then use this syrup.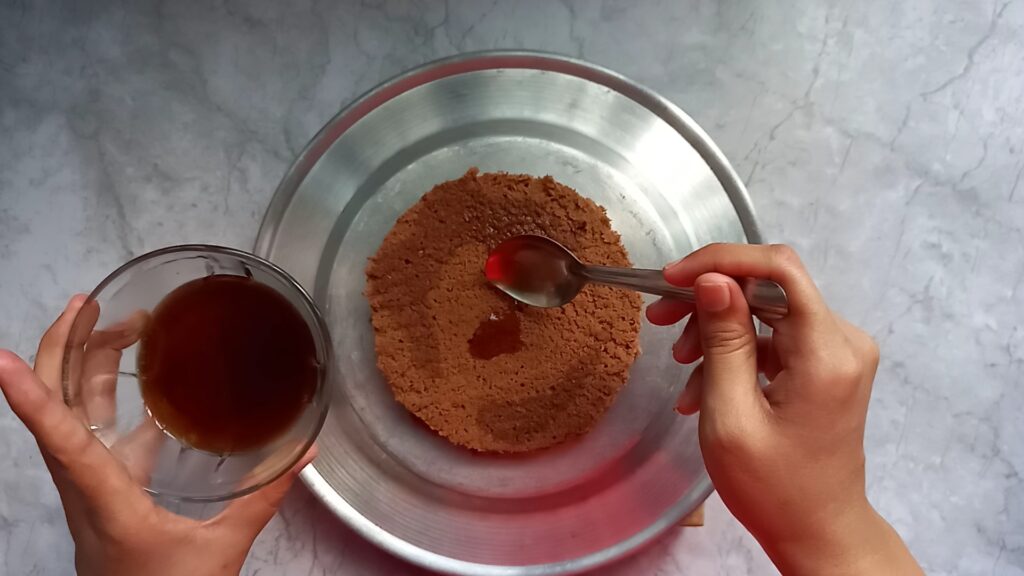 You can frost it with whipped cream, buttercream, or chocolate ganache. For the chocolate ganache, check this recipe CHOCOLATE GANACHE.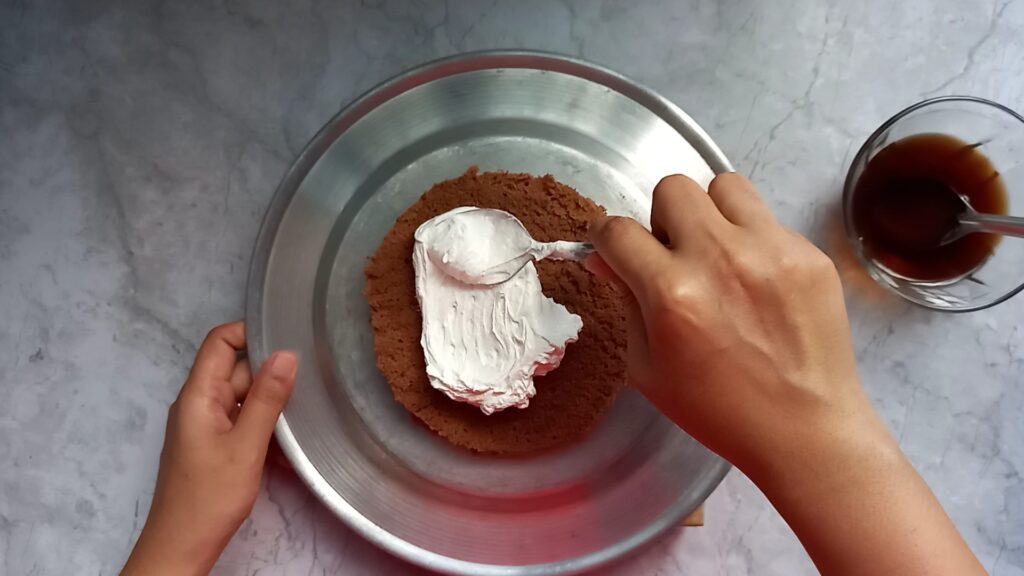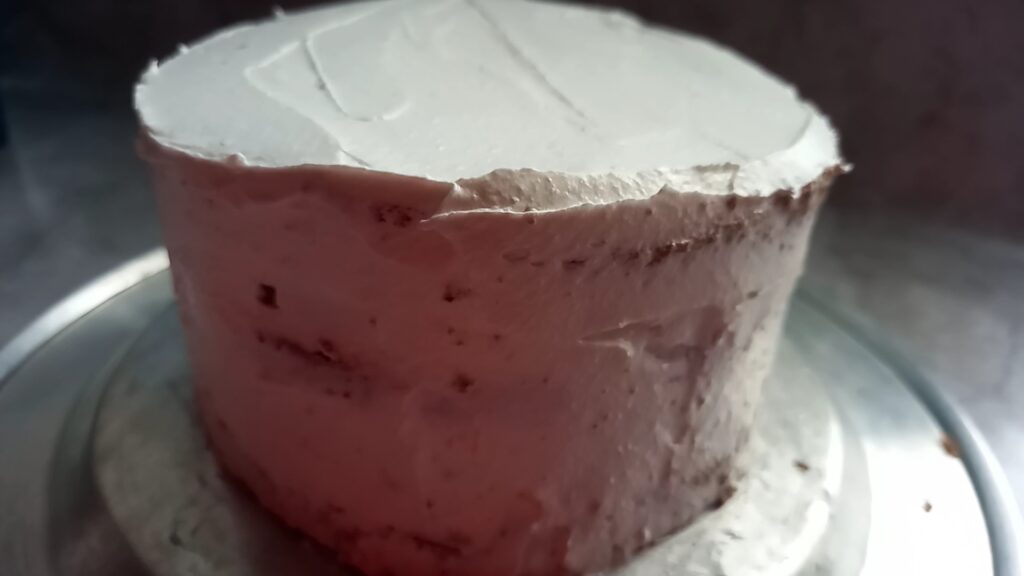 Frost the cake with your favorite frosting and decorate it with some chocolate shavings.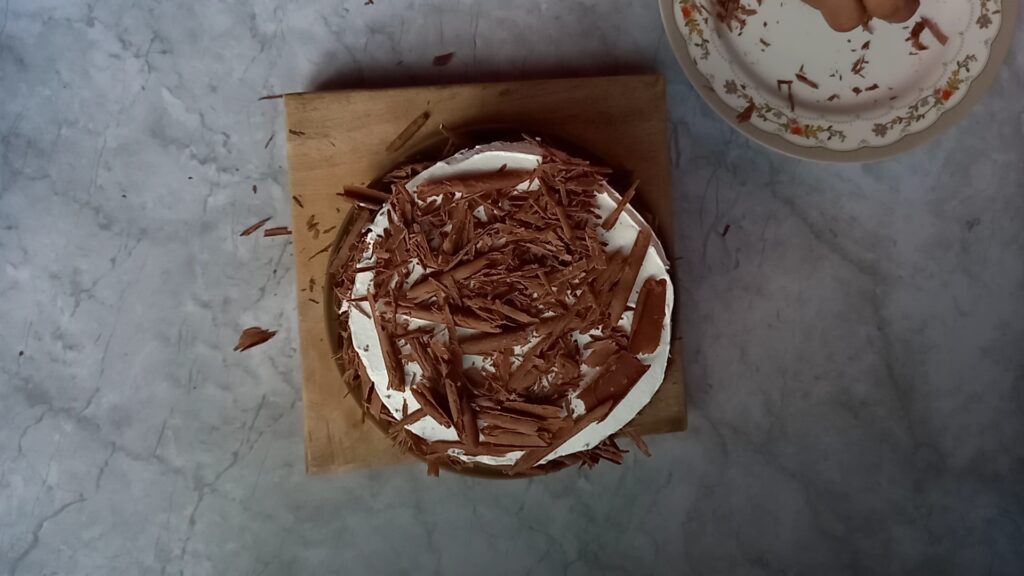 Keep it in the fridge for an hour then it is ready to serve. Take a slice with your coffee or tea. And ENJOY!!!