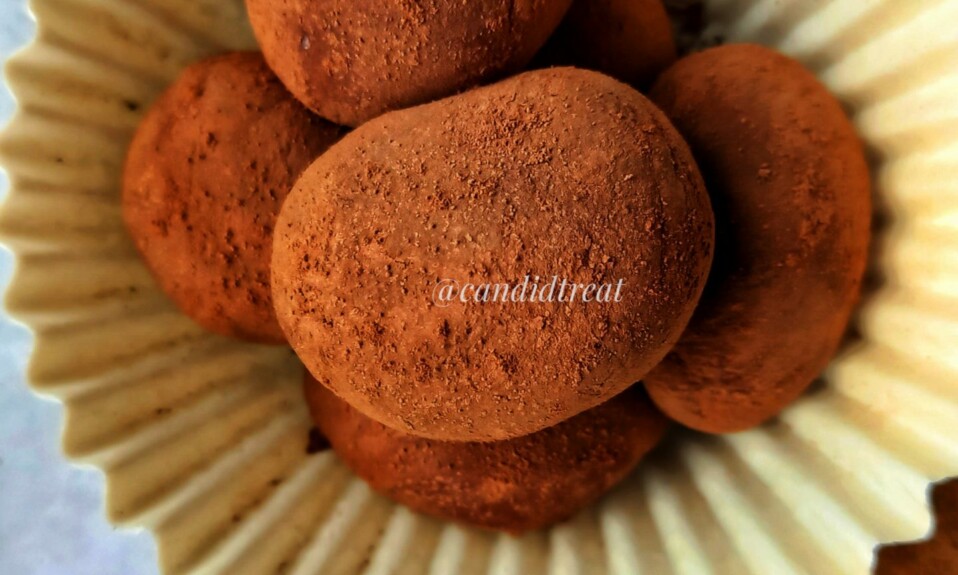 Chocolate truffles- Learn how to make the easy chocolate truffles with step-by-step photos and videos. Chocolate truffles are the easiest sweet treat that is made with chocolate, cream. Yes, it requires only 2 ingredients. You can use dark chocolate, milk chocolate, and white chocolate for this recipe. We know that chocolate is the symbol of love and we are celebrating the entire 2 weeks of February as valentines week. So how we can forget to use these beautiful chocolates. And this chocolate truffle is the easiest recipe. You can make a batch of this and gift it to your loved ones.
Chocolate truffles are made with chocolate ganache and the texture is so smooth that it melts in your mouth. You can also make different types of truffles using dark chocolate, white chocolate, brownies, caramel, nuts, etc. It is made with only 2 ingredients. And it is the perfect sweet treat for everyone.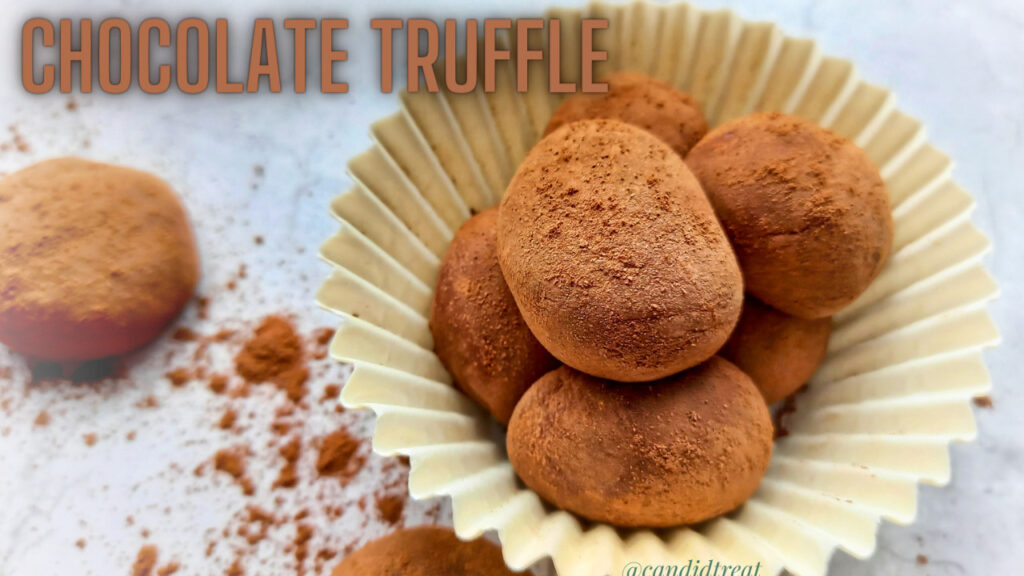 Ingredients
75 grams of chocolate
40 grams of cream
Some cocoa powder(for coating)
How to make chocolate truffles?
First, we need some chocolate. Chop them into fine pieces. Do not use refrigerated chocolate, use room temperature chocolate. It melts easily. You can use any chocolate-like, dark chocolate, milk chocolate, and white chocolate.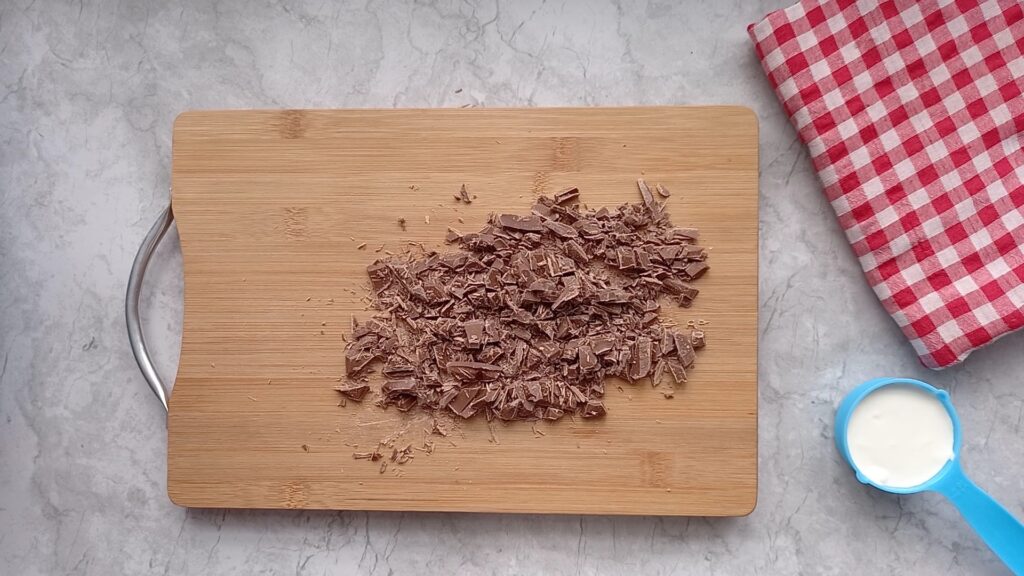 Then warm some cream. It takes 30 to 40 seconds. You can also microwave the cream for 30 seconds.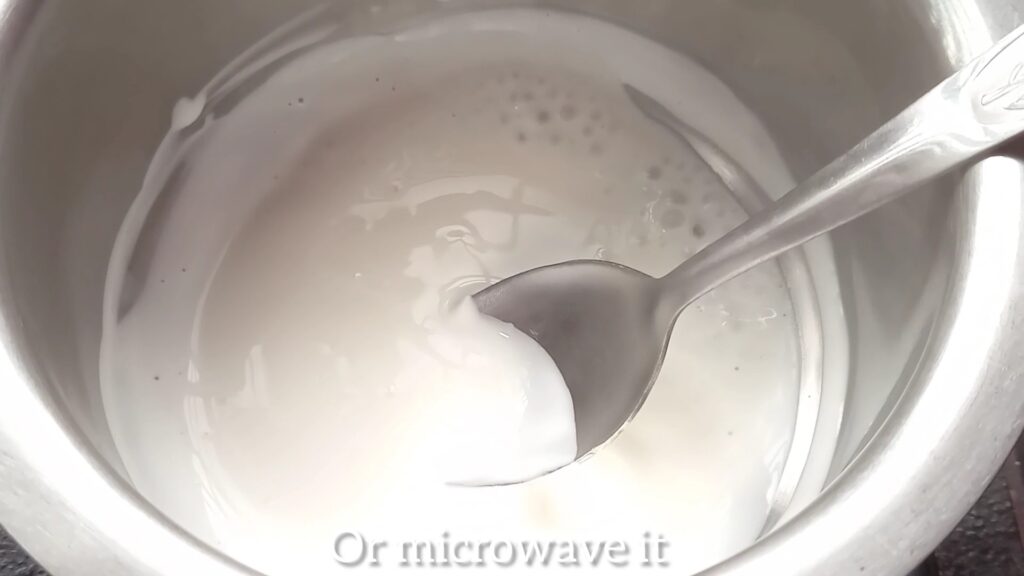 Now mix it with chocolate. And leave it for 1 minute.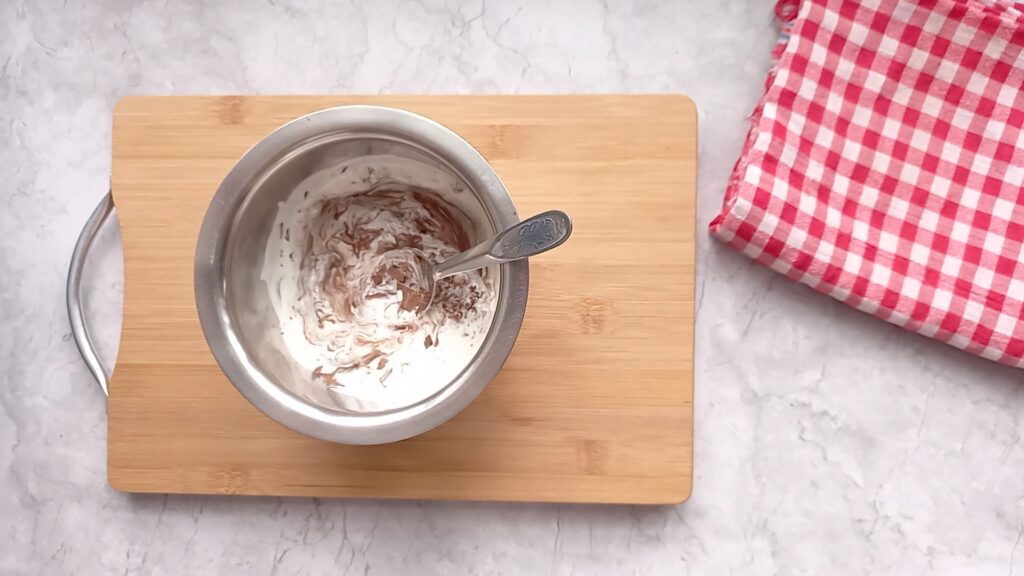 Chocolate melts completely. Then mix well. We want a luscious ganache. So mix well. Then keep it in the refrigerator for 35 minutes.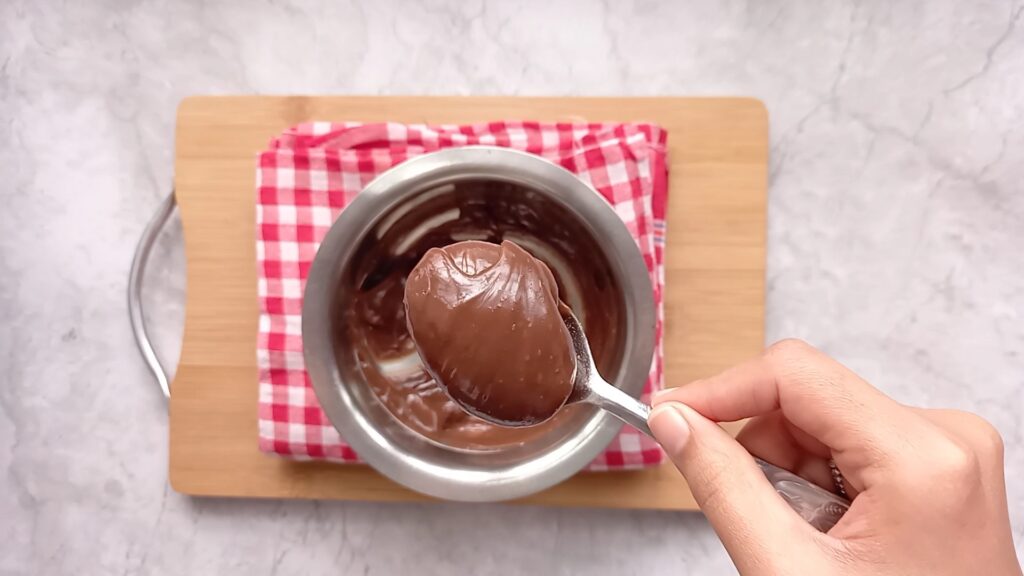 Now divide the truffles with the help of a spoon. Again keep it in the refrigerator for 30 minutes.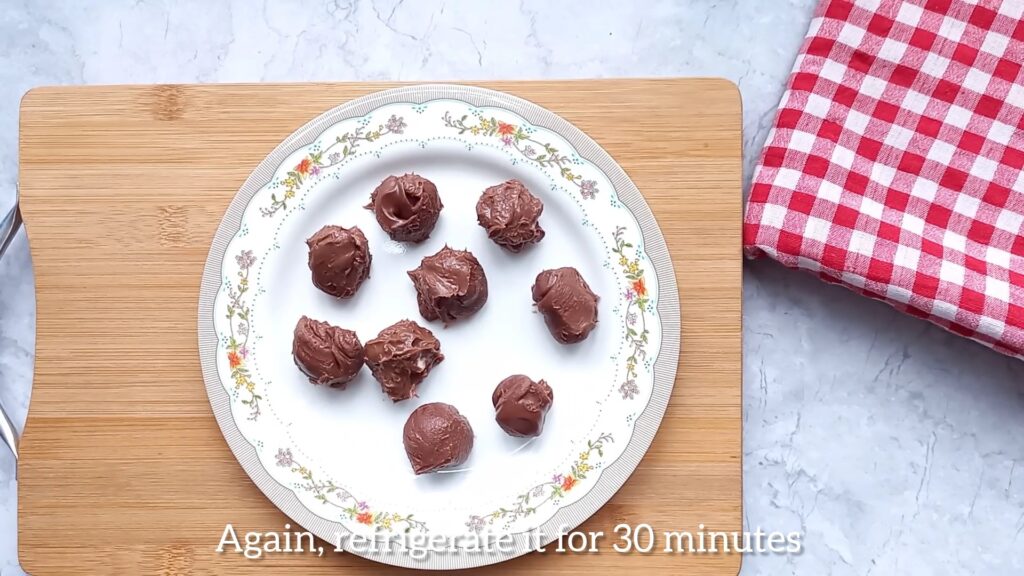 Again, smooth out the truffles shape.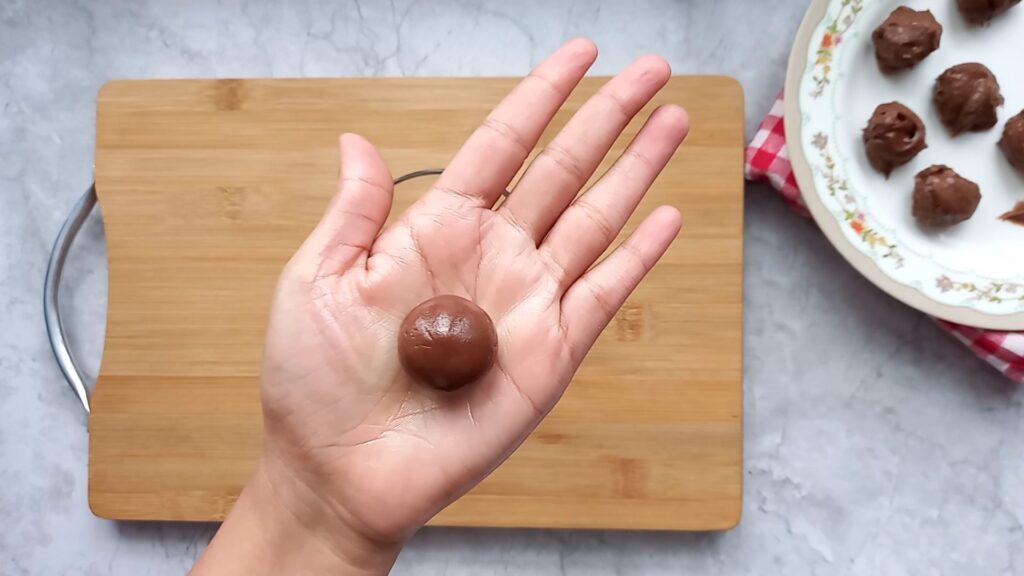 And take some cocoa powder in a bowl and coat all the truffles in cocoa powder.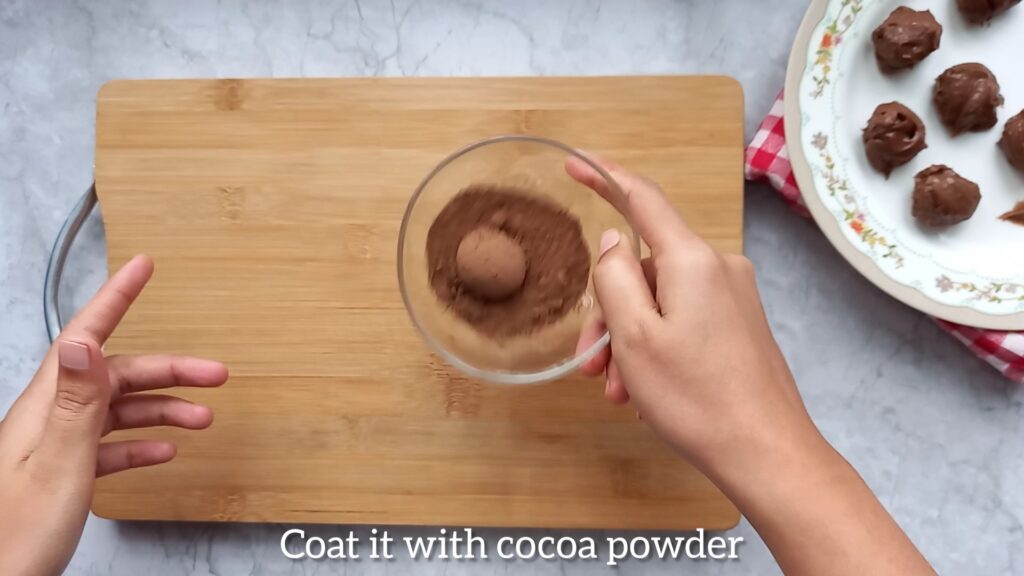 Chocolate truffles are ready. You can store it in an airtight container and keep it in the fridge.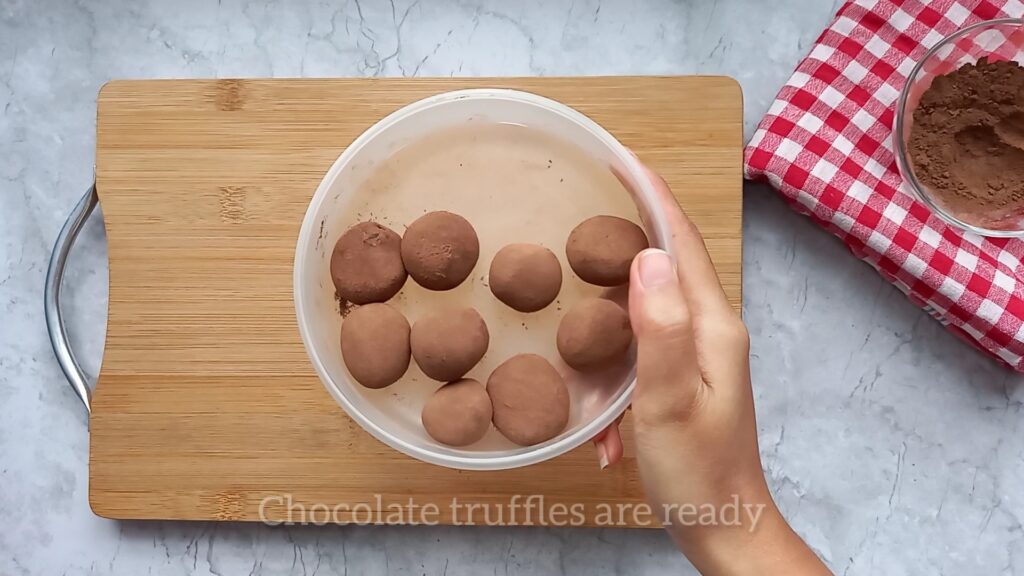 Some other recipe you may like…