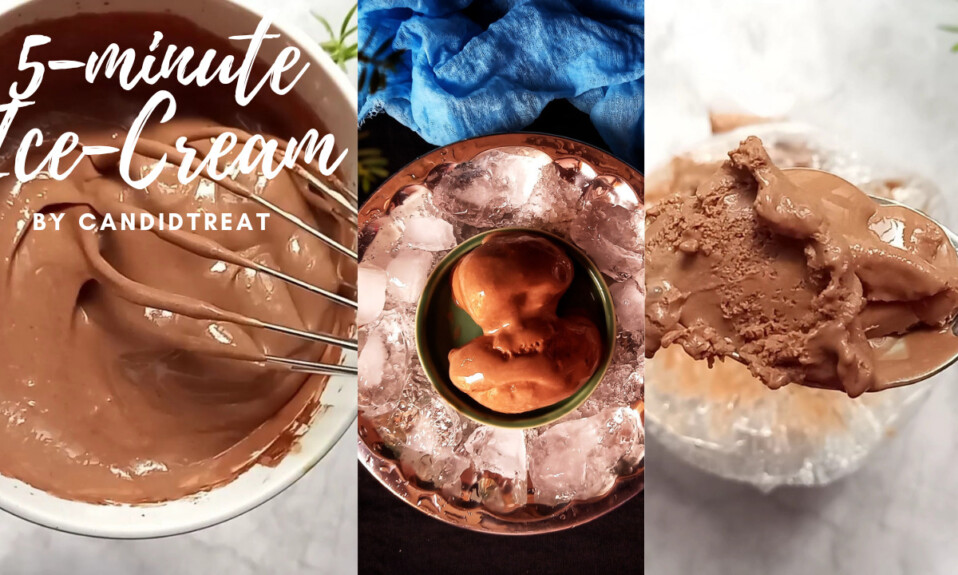 5-minute ice cream- learn how to make this 5-minute ice cream with step-by-step photos and video. Seriously, ice cream in 5 minutes. If you think that it is possible then the answer is yes. Yes, it is possible. You can make this treat in 5 minutes.
This 5-minute ice cream is a tasty treat for your whole family because it is super easy to make. In this recipe, you can also involve your kids and other family members. In summers, this quick and easy ice cream treat is perfect to beat the heat. For this ice cream, you do not need to wait overnight. if you like ice creams and a big ice cream lover just like me. Yes, I love ice cream, even in winters. So for me, this works awesome. And you have to try this once. Here I make chocolate flavor ice cream, you can add your favorite flavor and make your own cold treat. This recipe is for a single serving. You can increase or decrease the quantity as per your servings. Let's start the recipe…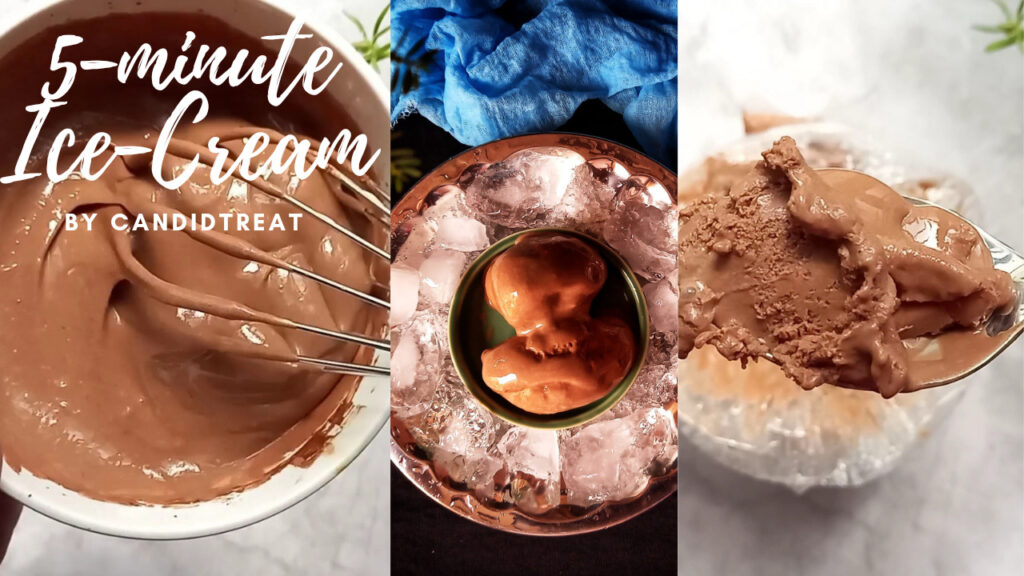 Some other recipes…
Ingredients
150 ml fresh cream/heavy cream
3 to 4 tbsp powdered sugar
3 tbsp cocoa powder
1 teaspoon coffee mix
How to make 5-minute ice cream in a bag?
Take some fresh cream. Here I used amul fresh cream. You can also use heavy cream.
Then add powdered sugar. Adjust the sweetness as per your taste.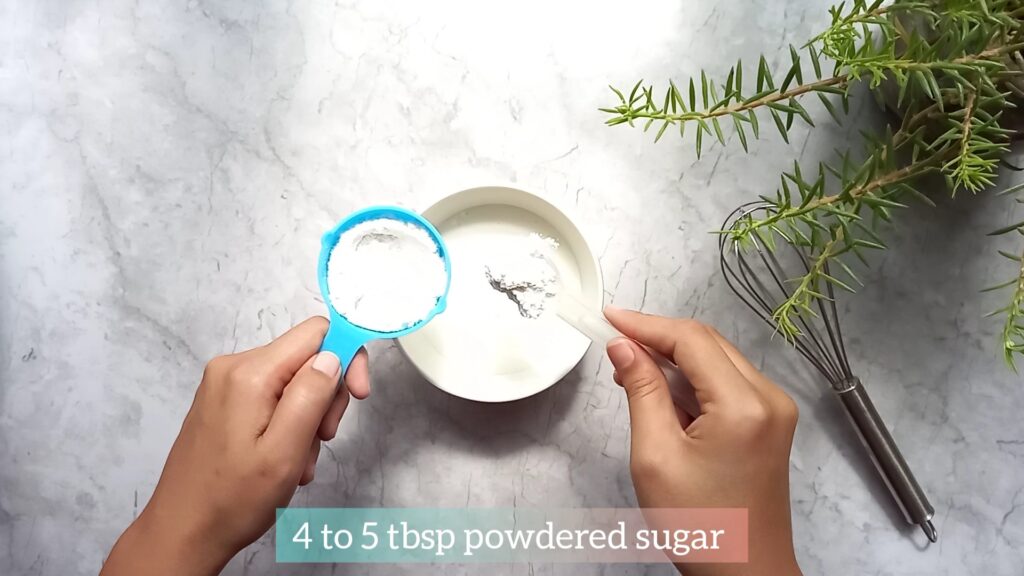 Add cocoa powder. You can use your favorite flavor. Add coffee. For this take 1 tbsp hot water, add coffee. Mix well. Leave it to cool down then add in the ice cream mix.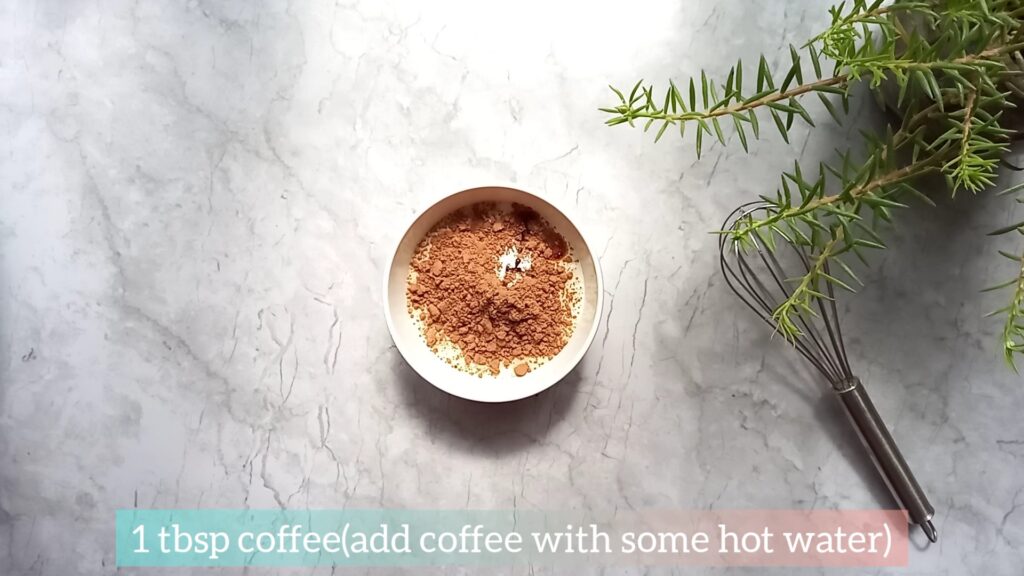 Mix it well. Our ice cream mix is ready.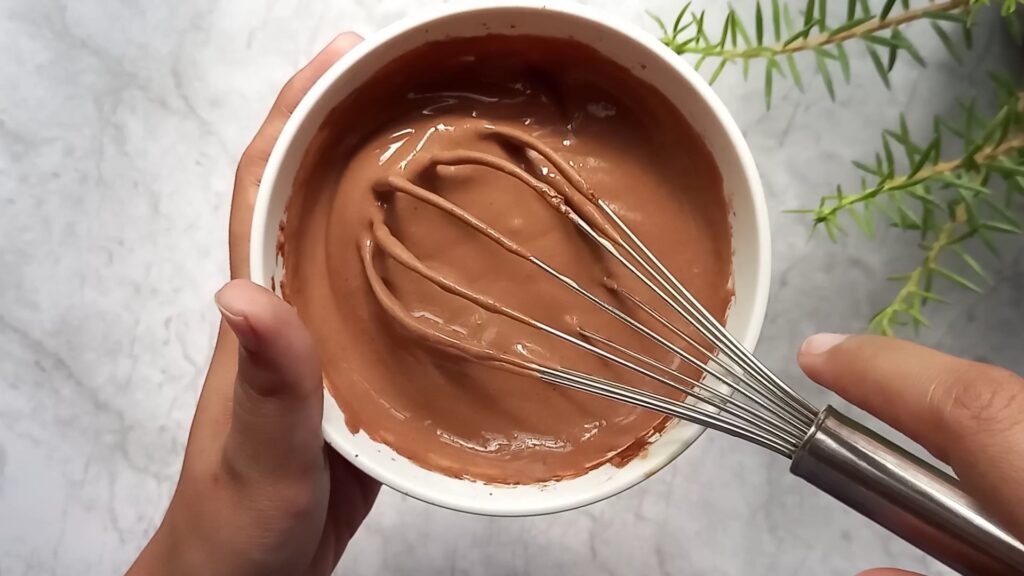 Now take a plastic bag. You can also use any zip lock bag.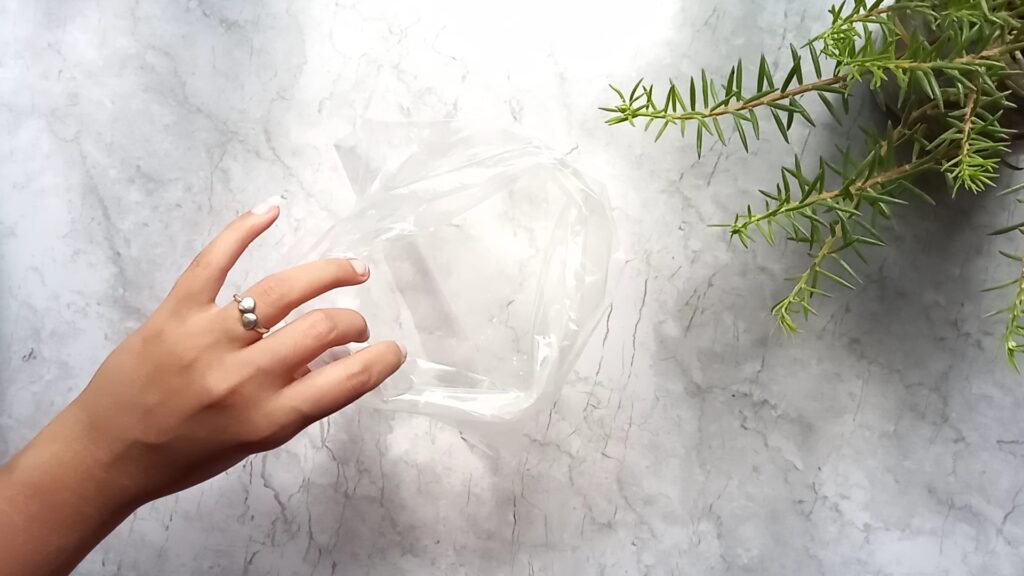 Add ice cream mix.
And close the bag tighly. Do not over fill the bag. Leave some space then tightly close it.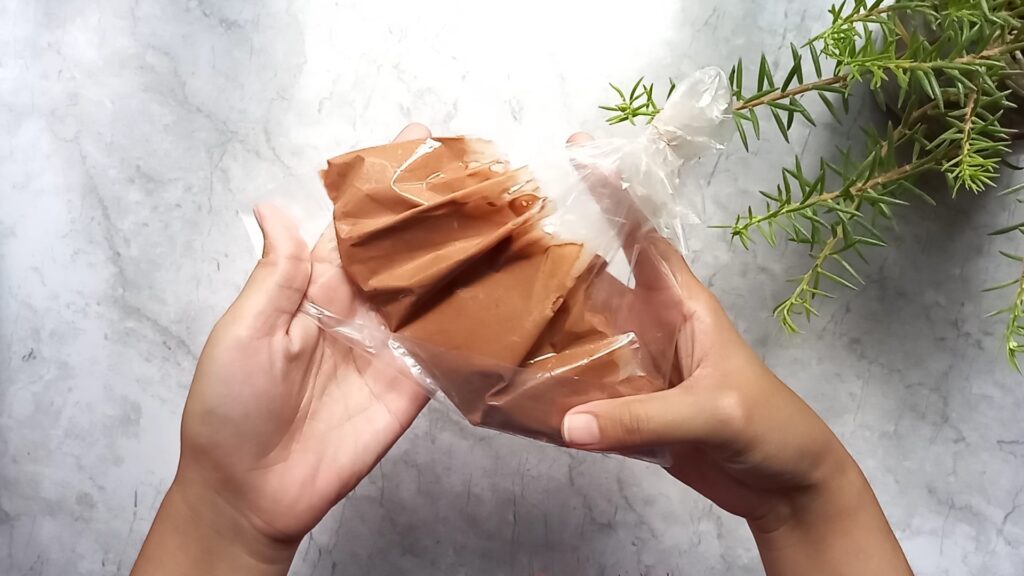 Now take another large zip lock bag. You can use any bag which is available in your house. Then add some ice cubes.
Add 3 tbsp salt.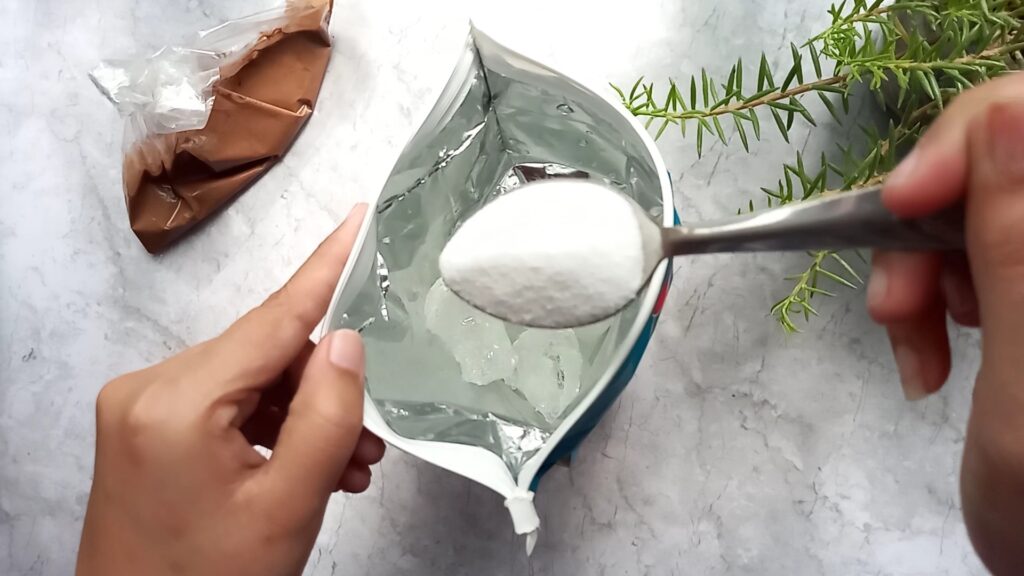 Then place the ice cream bag inside the large bag.
Add some more ice cubes. And 3 tbsp salt. Salt helps in freezing the ice cream. So do not forget to use salt. It plays an important role like a freezing machine.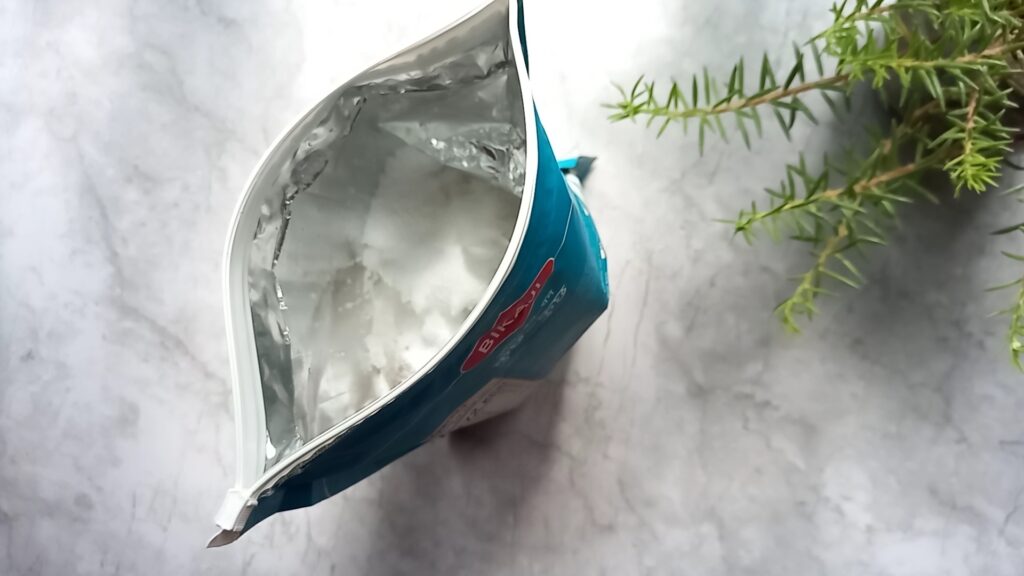 Now close the zip and cover it with any towel.
Shake it for 5 to 8 minutes. But if the temperature is too hot then shake it for 10 minutes. That's it, after shaking your ice cream is ready. If it looks a little bit runny, then shake it for more than 3 to 4 minutes.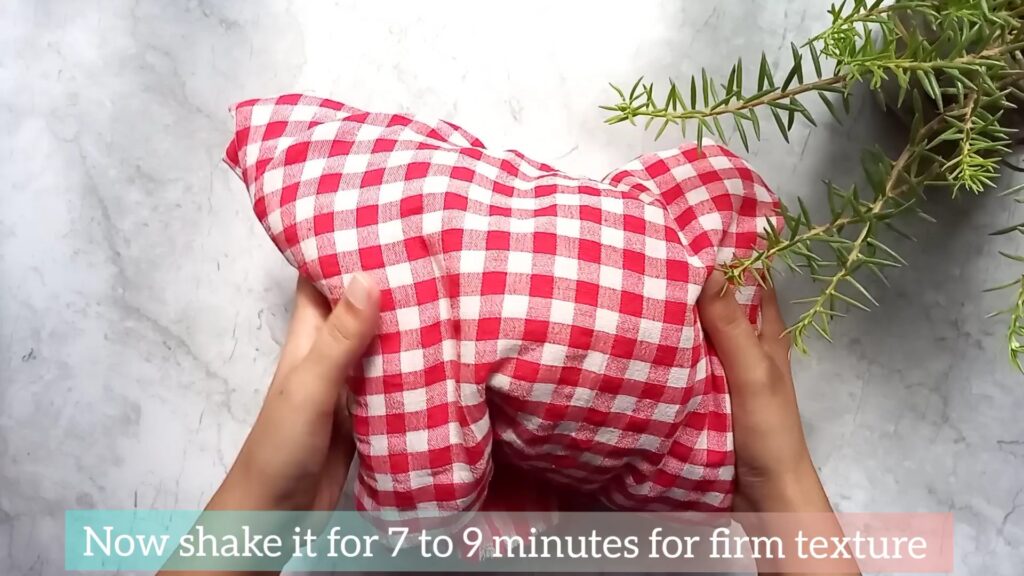 Remove it from bag and wash it with chilled water to remove the salt.
Now, look at the consistency of the ice cream. It looks creamy, free from ice crystals. And the recipe is awesome. You can also store this ice cream in the refrigerator.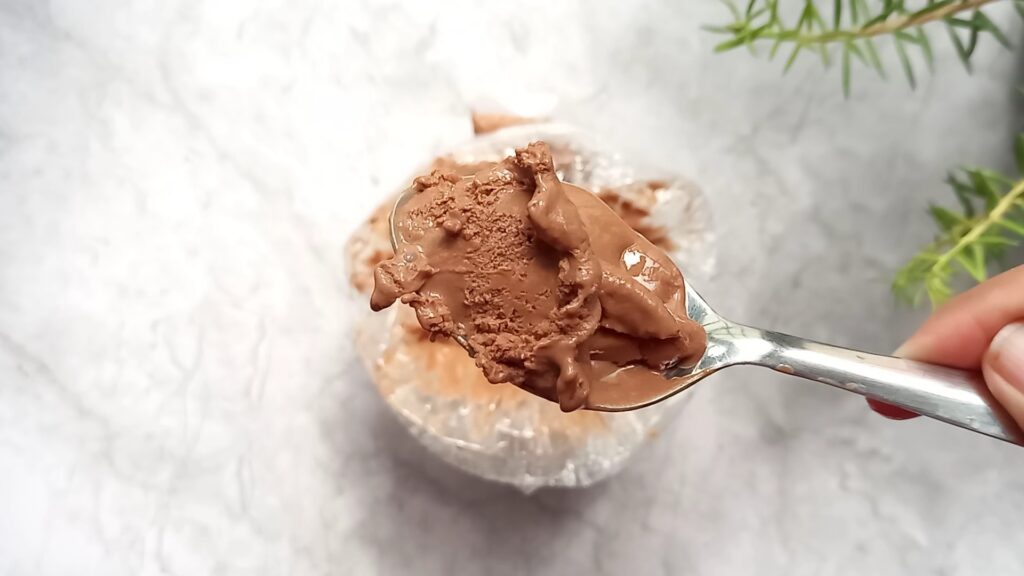 Hope that you like this recipe, and do not forget to check my youtube channel for more interesting recipe videos. And if you have any queries, leave a comment, I love to answer your comments.