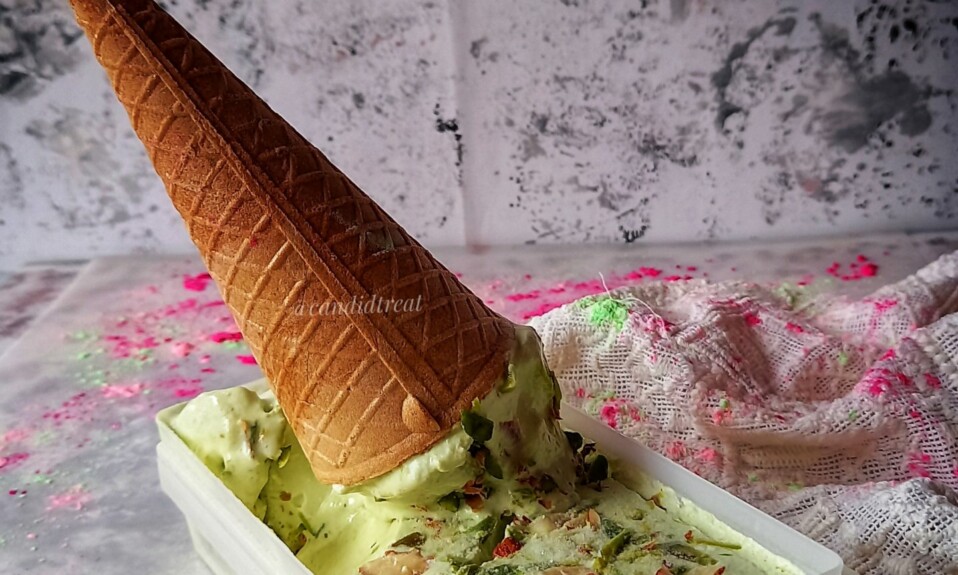 Thandai ice cream- To kick start the holi vibes this year, try this super easy thandai ice cream. Trust me it tastes so amazing and creamy that you loved it. And for this thandai ice cream, you do not need eggs, an ice cream maker, condensed milk. It is super easy to make at home. This thandai ice cream goes well to celebrate the holi festival or even for the hot summer days.
If you think that it was hard to make thandai ice cream at home, because we want thandai masala or this recipe, then do not worry about this. I'll give you the details that you can easily make this masala powder at home. I never you store-bough thandai syrup because homemade powder gives you an extra flavor or creamy, velvety texture. So make this at home by following the recipe. The ingredients are not very hard to find and you can adjust the quantity as per your preference. Here I give you the thandai masala quantity for this recipe. And you can find the method in this thandai post. So check out this too…Thandai
you can also check my other Holi recipes like crispy pua, banana malpua, besan ladoo, thandai, aata barfi, almond shake.
Ingredients
For thandai masala powder
5 almonds
5 cashews
10 to 14 pistachio
1 tbsp melon seed/magaz
½ tbsp poppy seed
7 to 10 black pepper
1/3 tbsp fennel seed
2 to 3 green cardamom
6 to 8 rose petals(optional)
A pinch of saffron
For Thandai ice-cream
200 to 250 ml fresh cream/heavy cream
2 to 3 tbsp thandai paste
4 to5 tbsp powdered sugar
10 to 15 ml milk
A pinch of green food color
How to make thandai ice-cream?
First, soak all the thandai masala ingredients overnight or 5 to 6 hours. Then blend it into a smooth paste. Like this.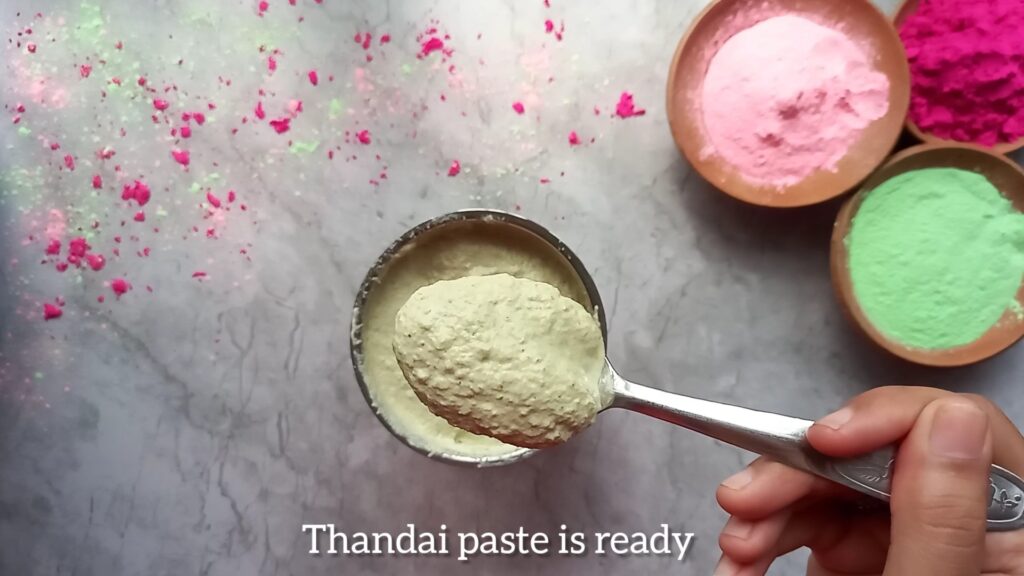 Now, take some milk. Heat it for 2 minutes on medium flame.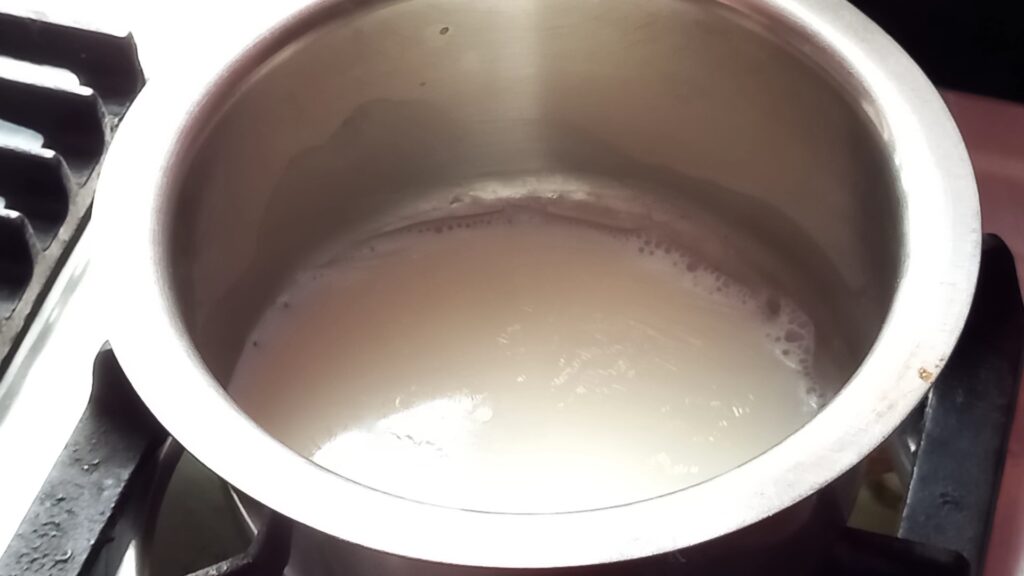 Add thandai paste. Mix well.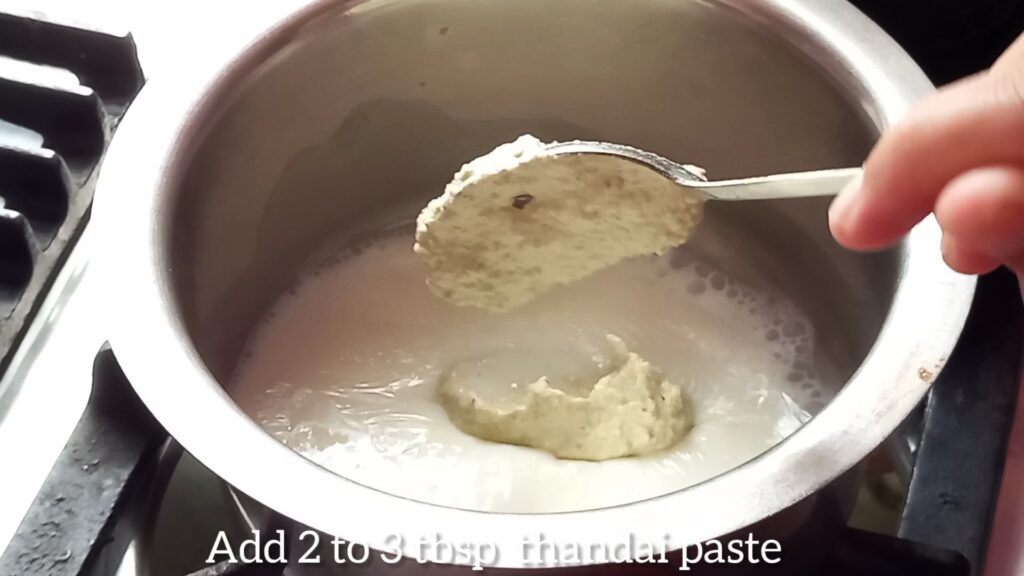 Cook it for 3 to 4 minutes on medium flame. Then turn off the heat and leave it to cool down completely.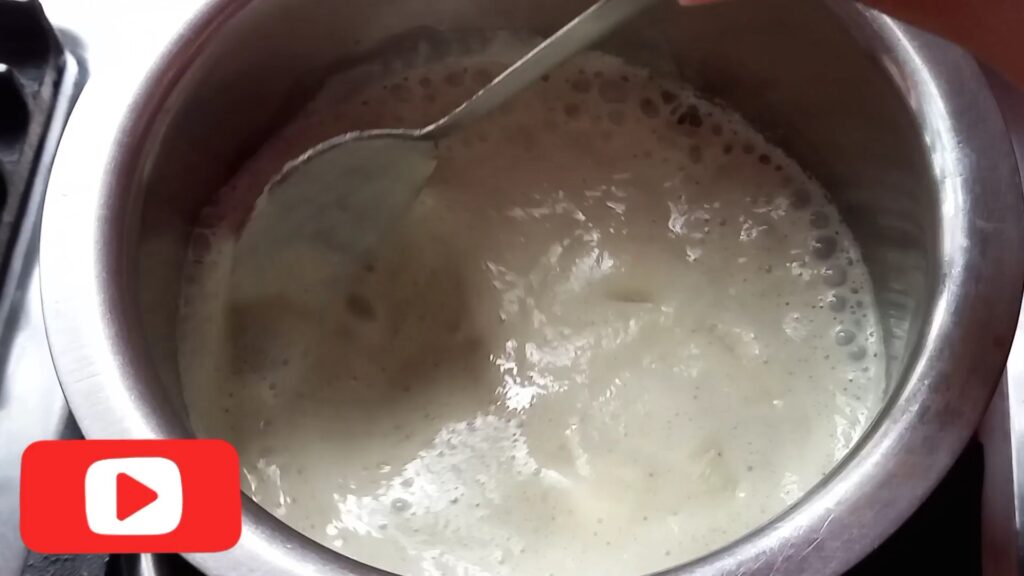 Now, take some fresh cream in a bowl.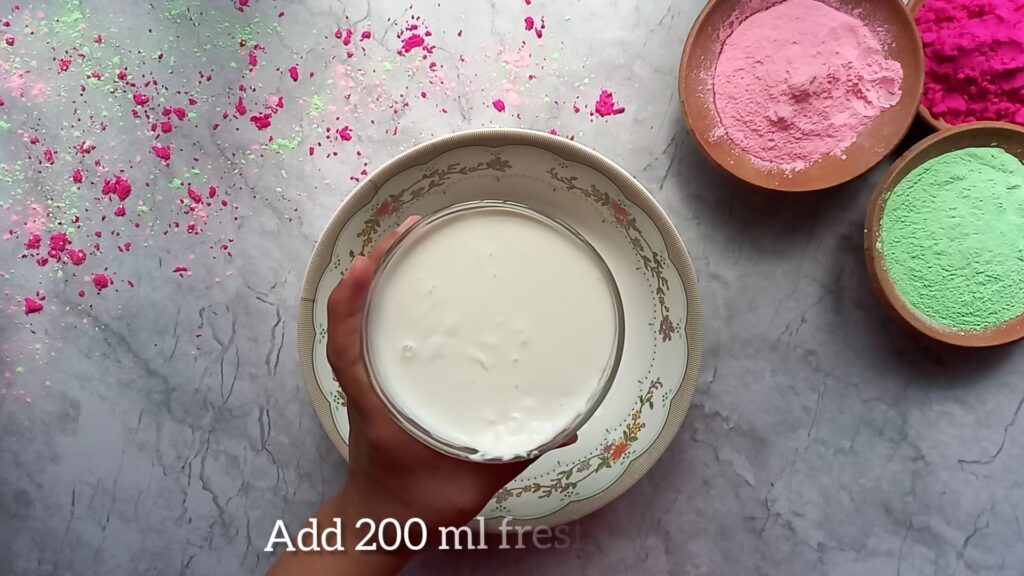 Add sugar. You can adjust the sweetness as per your taste.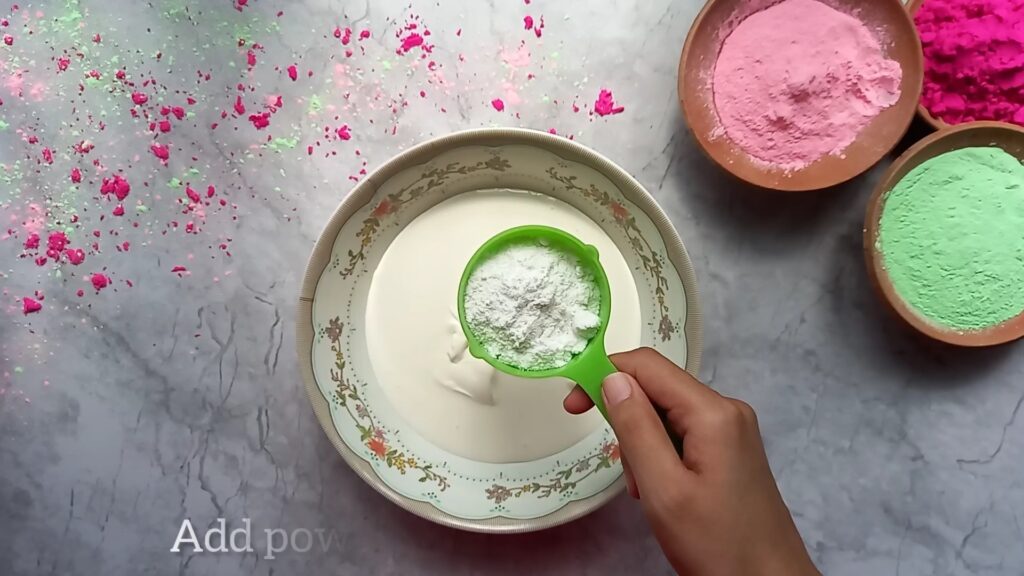 Then add thandai paste.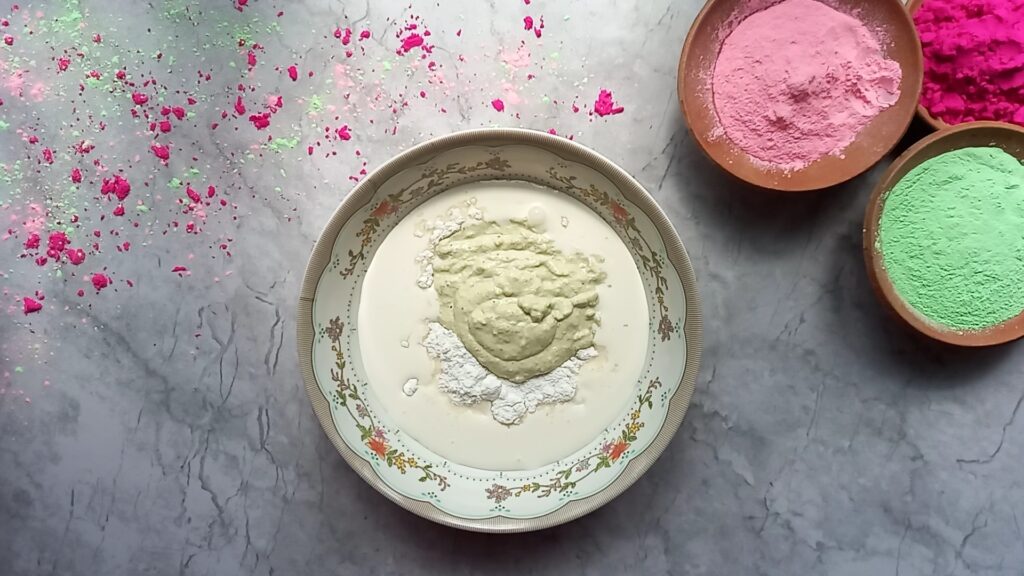 Add a pinch of green food color.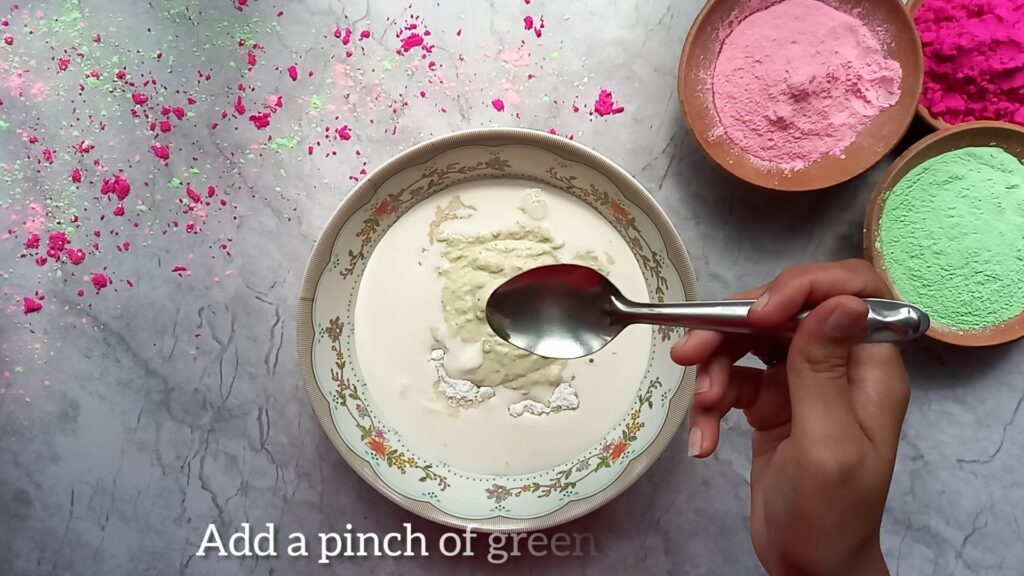 Mix well.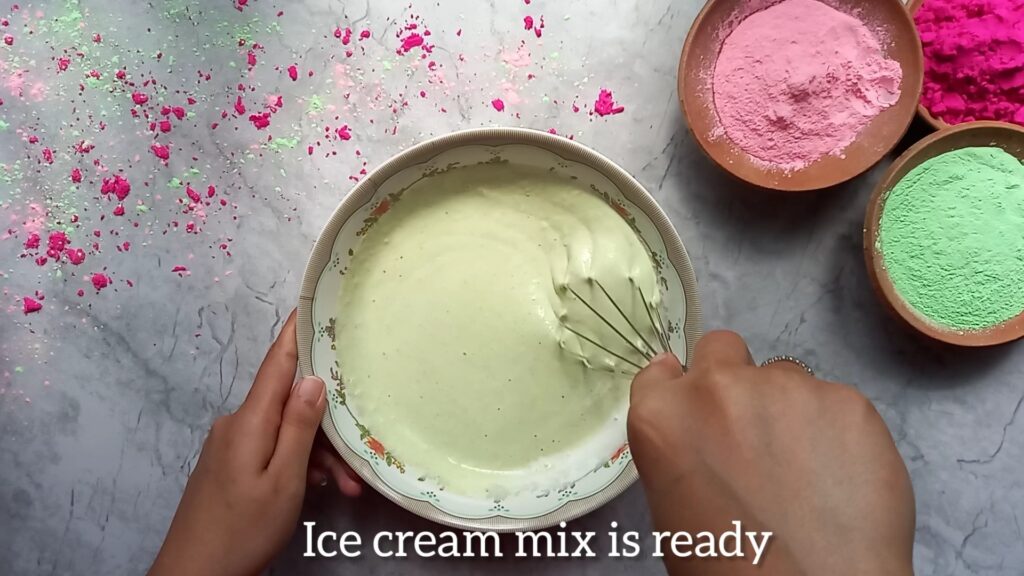 And take an air-tight container, pour the ice cream mix.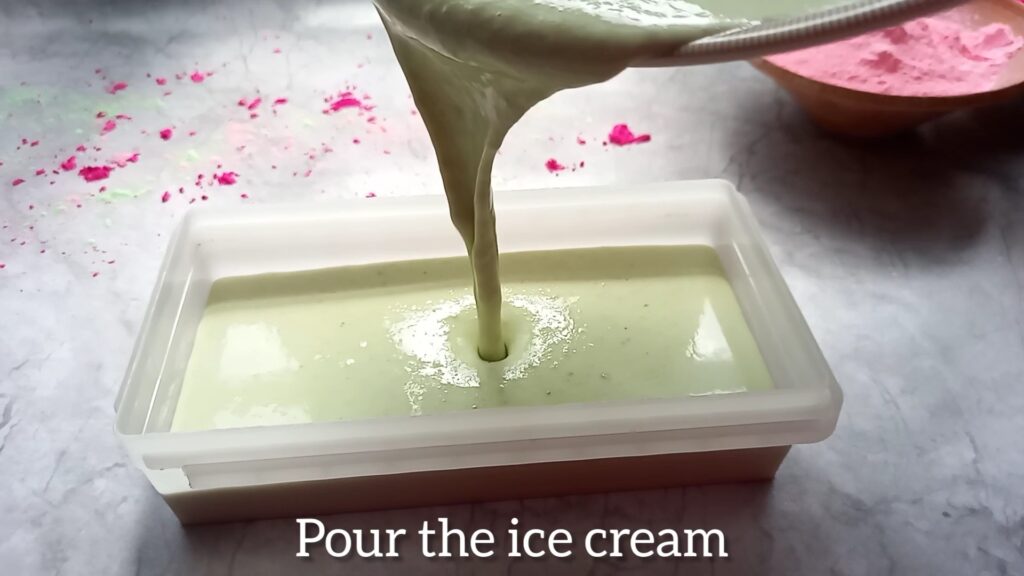 Close the lead, top it with some chopped almonds, pistachios and refrigerate it overnight. or until it is set completely.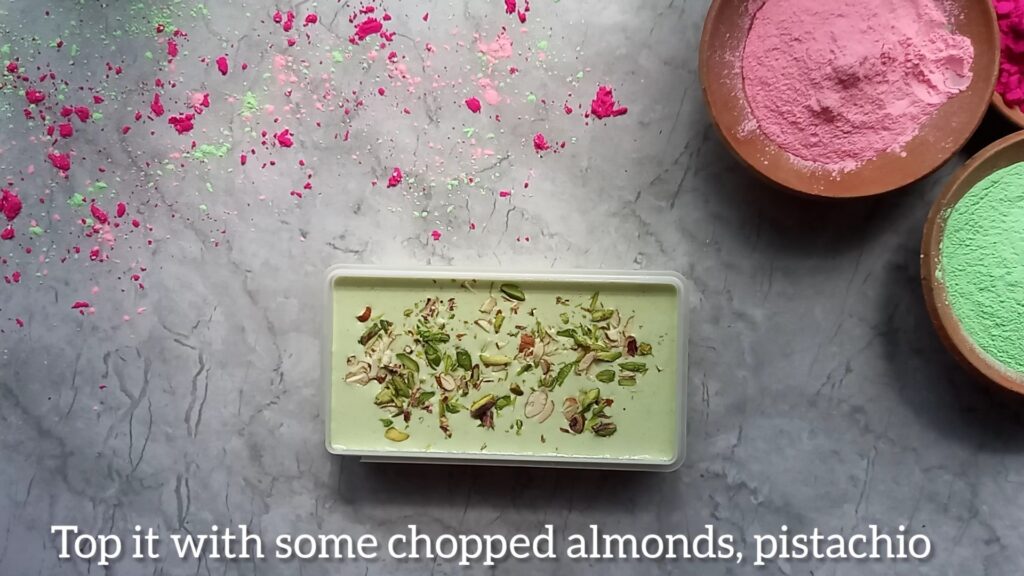 Our thandai ice cream is ready to serve. Hope you love this recipe.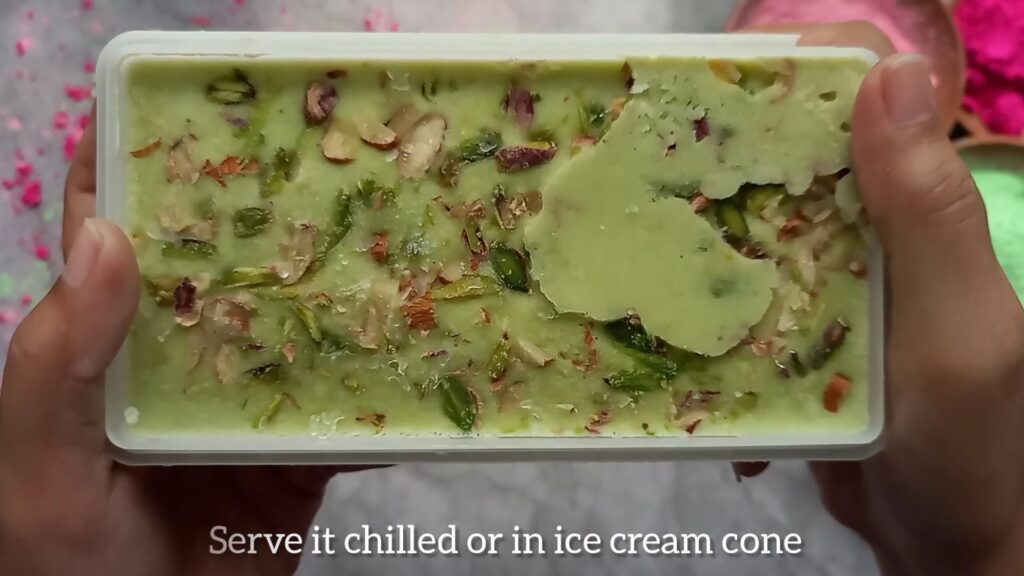 Now a request, if you are watching my video and you like this then please go to youtube and do subscribe to my channel, and give me your support. It just takes a few seconds. Leave a comment there, so I will know you more and you can also me your feedback. I love to see you there.