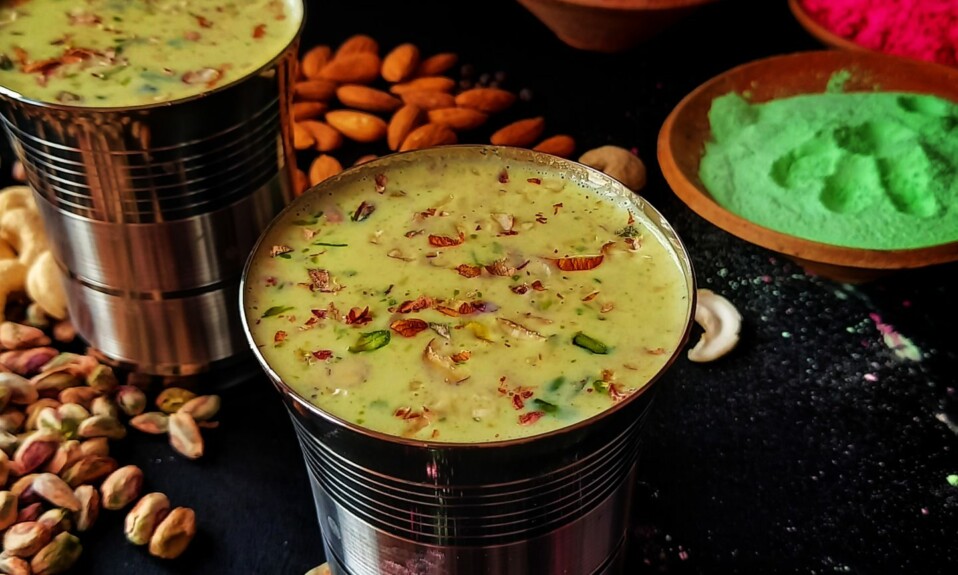 Thandai- Learn how to make thandai at home with step-by-step photos. You can also watch the video of this thandai recipe. Thandai is a refreshing drink and popular in India. Thandai is flavored milk. It is flavored with a lot of nuts and spices. It is also very healthy and refreshes you in summers. Make this homemade thandai because it is way better than the store-bought thandai.
This is the popular drink made during Holi. Holi is the festival of colors and we make a lot of dishes on this single day. So we have to prepare some dishes before and this is perfect to prepare before 2 to 3 days.
What is thandai?
Thandai is a Hindi word that means 'cool'. Thandai is a refreshing festive drink popular in Indian cuisine and it is served as a bhog on mahasivratri. It is also known as shardai. This is one of the famous drinks made during Holi. On Holi, most of them mix the bhag (the leaves of cannabis) in thandai mixes. But this version is totally free from bhag and anyone can drink this. It is best to serve during summers in India.
some other recipes…
Ingredients
10 to 15 almonds
10 cashews
½ cup pistachio
3 to 4 tbsp melon seed/magaj
1 to 2 tbsp poppy seeds
10 to 15 black pepper
1 tbsp fennel seed
4 to 5 green cardamom
1-liter full-fat milk
5 to 6 tbsp sugar
a pinch of saffron
How to make thandai paste?
First soak all the nuts and spices with some water. Soak them overnight or for 5 to 6 hours.
Then, remove the water and wash them properly. Take a blender. Add almonds, cashews, pistachio, melon seeds.
Add green cardamom, black pepper, poppy seeds, fennel seeds. Black pepper gives a hint of heat and fennel gives a refreshing flavor to the thandai.
Add some water to grind it into fine paste.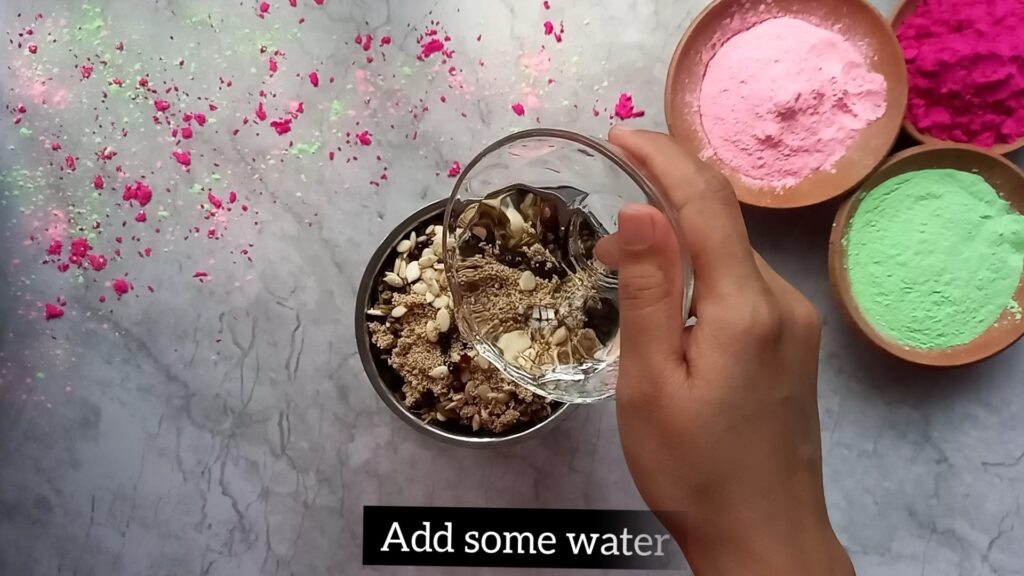 It take 3 to 4 minutes. Grind it into smooth puree. Like this.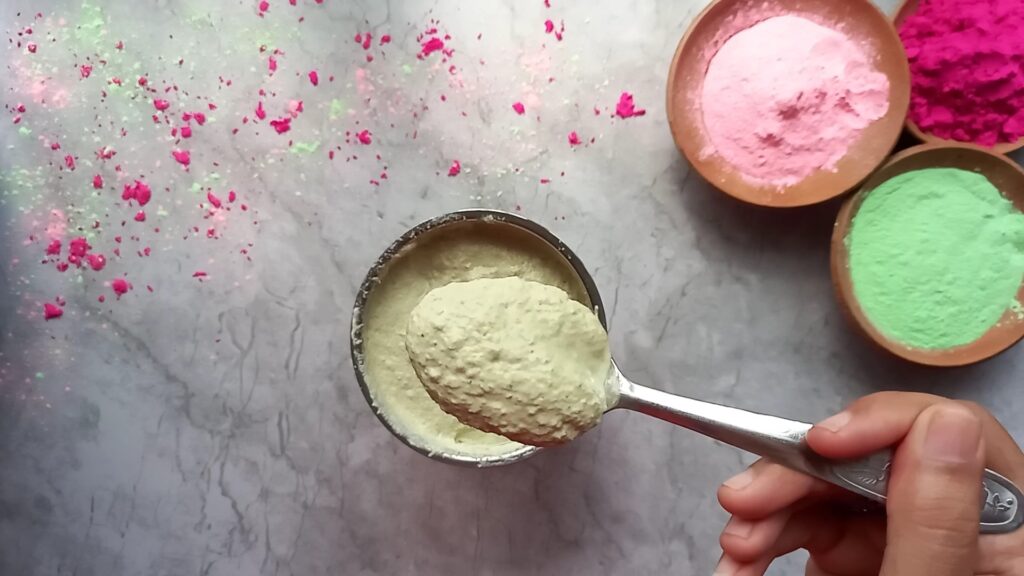 Now, boil the milk on high flame. Keep stiring.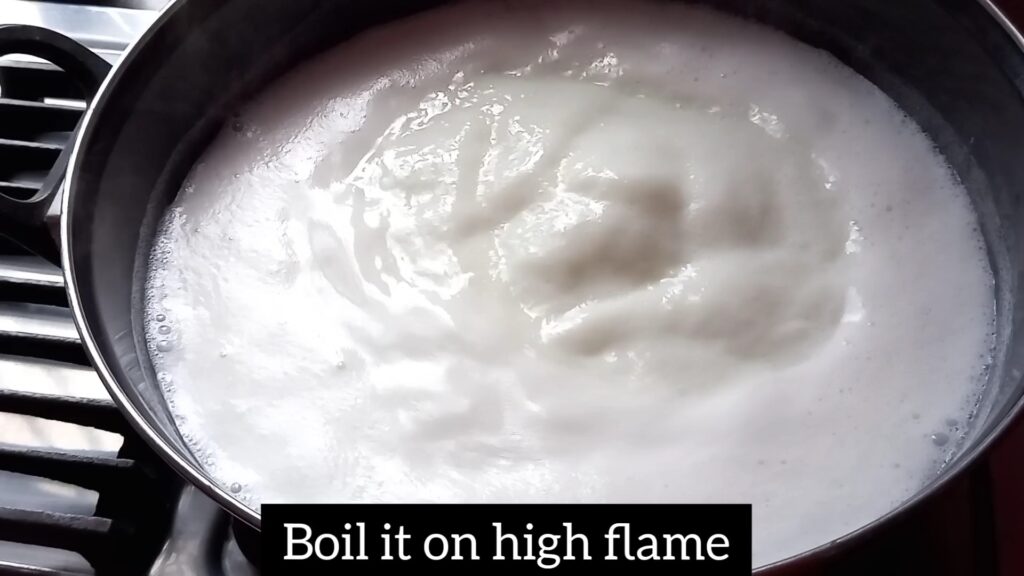 When the milk is boiled. Add sugar. Mix well.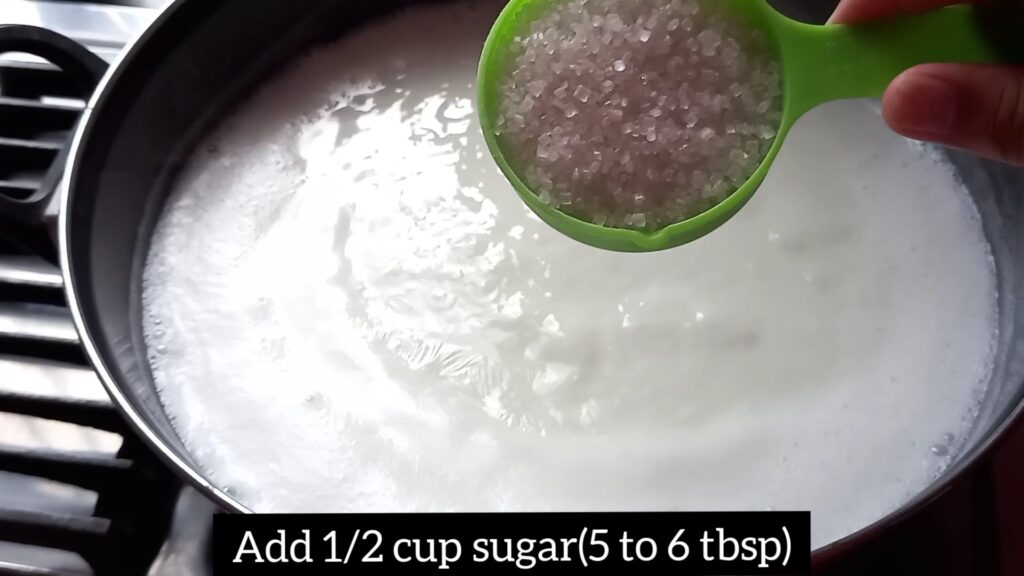 Then add 4 to 5 tbsp thandai paste. Mix well.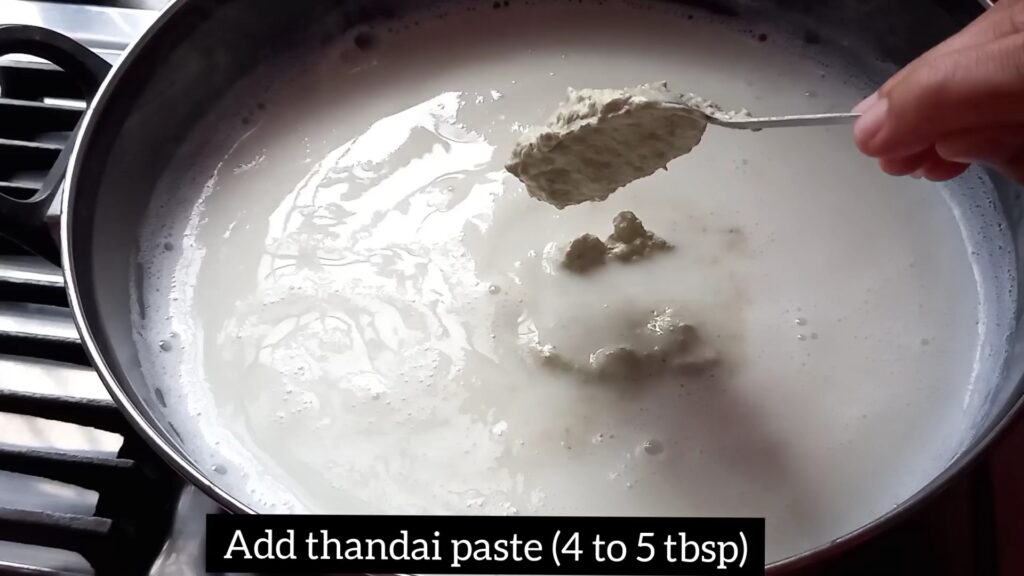 Add kesar/saffron.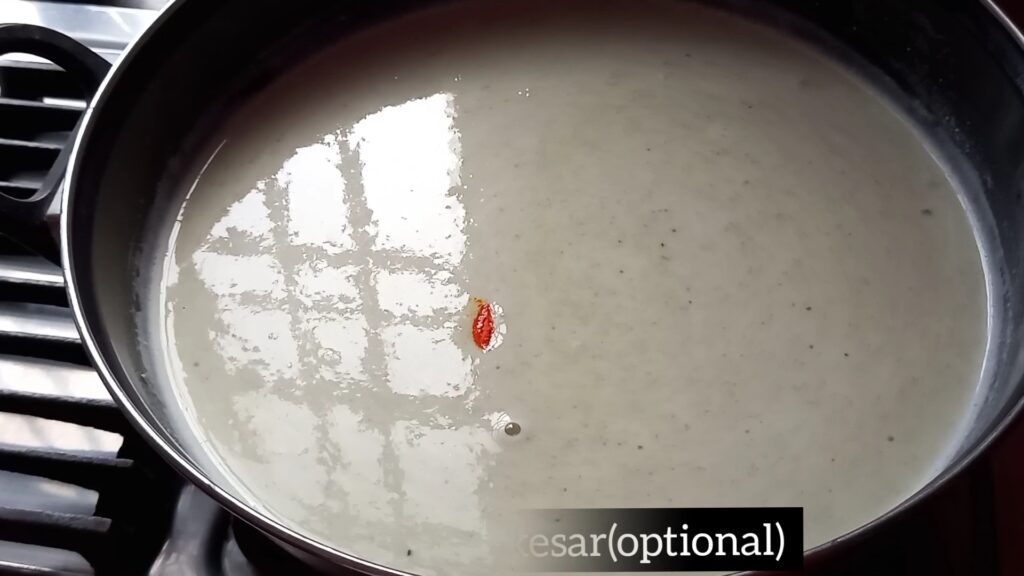 Cook it for 6 to 8 minutes on medium to high flame. Occasionally, stir the milk.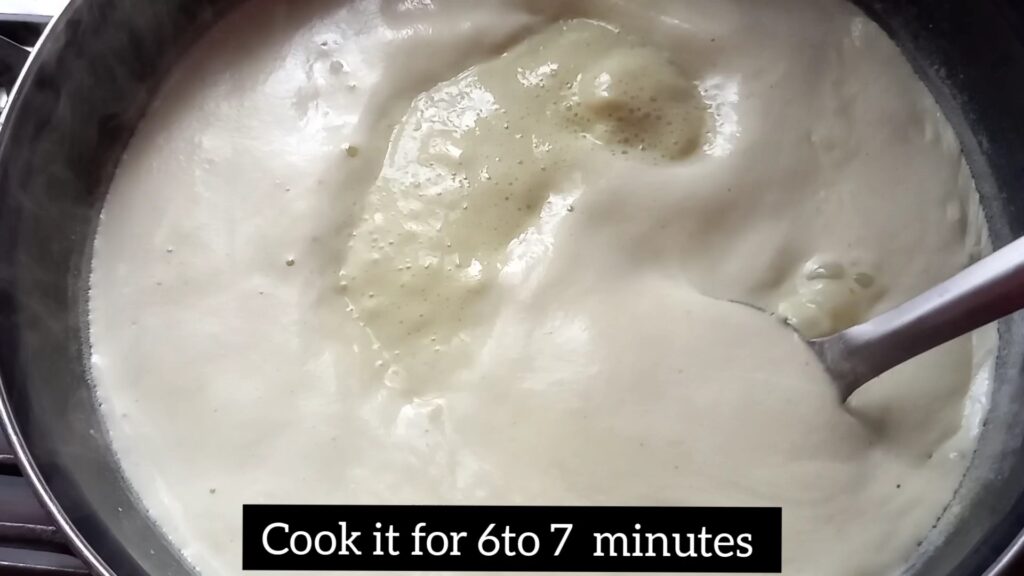 After 8 to 10 minutes, turn off the heat. And leave it to cool down. When it comes to room temperature the keep it in the refrigerator. Keep the thandai in the fridge for 6 to 7 hours. Then serve it.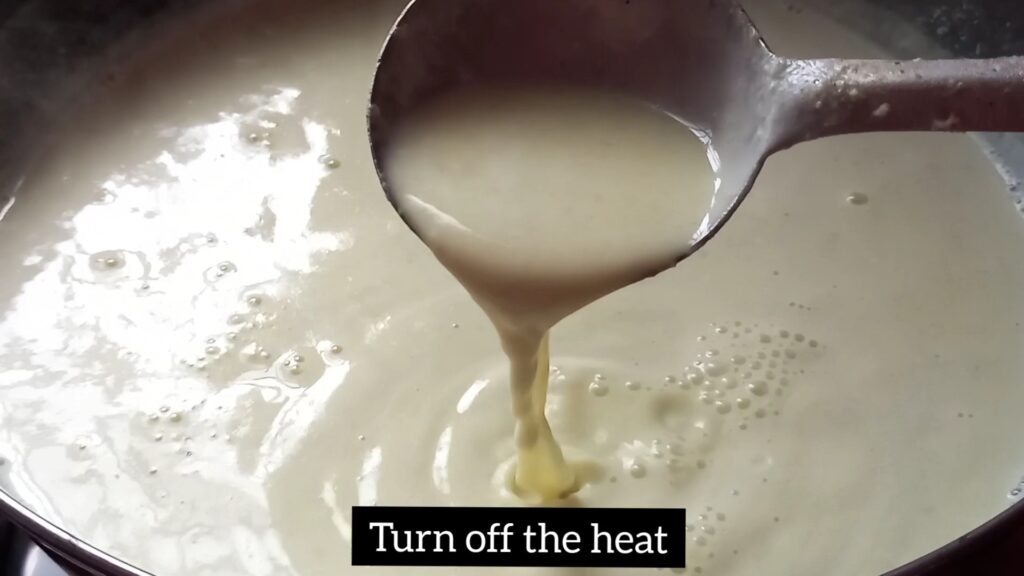 Storage suggestions
You can store this for 4 to 5 days in the refrigerator. Or you can also store the thandai paste in the fridge for 2 to 3 days.