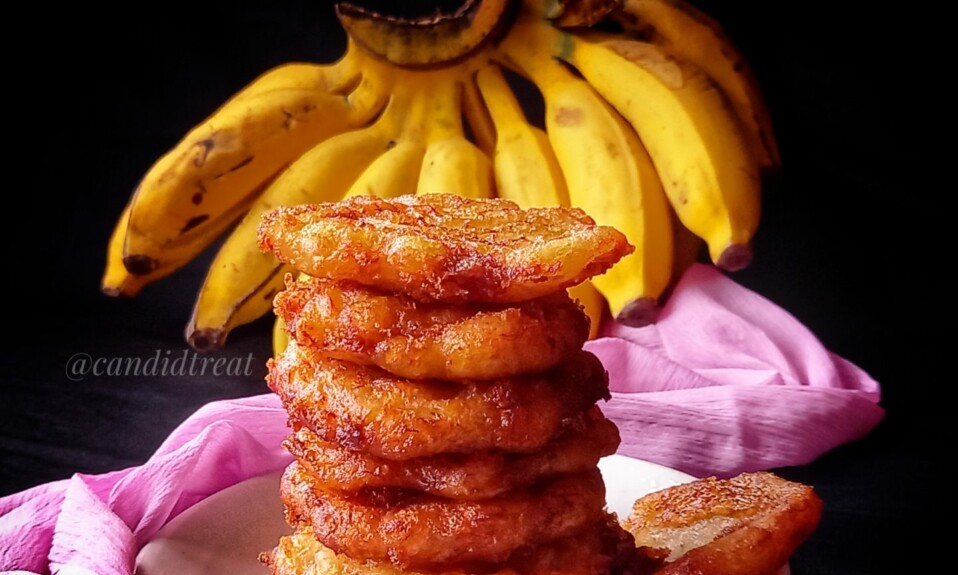 Banana malpua | Kele ka pua recipe- Learn how to make banana malpua with step-by-step photos and video. Malpua is the most popular and traditional sweet dish of Uttar Pradesh, Bihar, Rajasthan, West Bengal, Orissa. malpua is a sweet fried pancake and flavored with banana, cardamom. And it is widely made during festivals. However, there are many different pua recipes like malpua, Dudh pua, Kelapua(banana pua). Basically, malpua is coated with sugar syrup but this banana malpua is a little bit different. You do not make any sugar syrup for this malpua.
What is malpua/ fried pancake?
Malpua is a traditional and simple sweet dish that is traditionally made during festivals like Holi, Durga puja, Navratri. Malpua is a fried pancake and there are a lot of variations of this pua. This malpua is made with flour, ghee/clarified butter, sugar, and bananas. This recipe is very fast and simple. You can make this for your friends and family, serve this warm. You can also top it with some fresh cream, nuts. But like my crispy pua, you can not store it for more than a day. So make it and eat it. Yes, you can store the batter of this banana malpua for 2 to 3 days in the refrigerator.
you may like this recipes too…
Ingredients
140 to1 60 grams of refined flour/maida
½ cup sugar(approx. 55 to 65 grams)
A pinch of cardamom powder
6 to 7 tablespoon ghee/clarified butter
300 to 350 ml water
150 to 200 ml ghee for frying
2 to 3 ripe bananas
How to make malpua batter?
Take a bowl, add flour.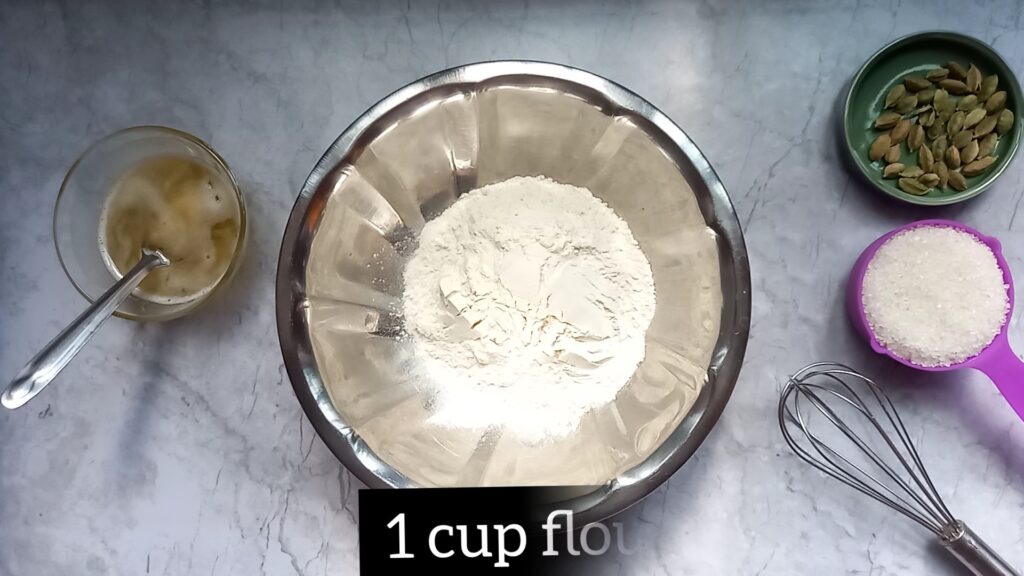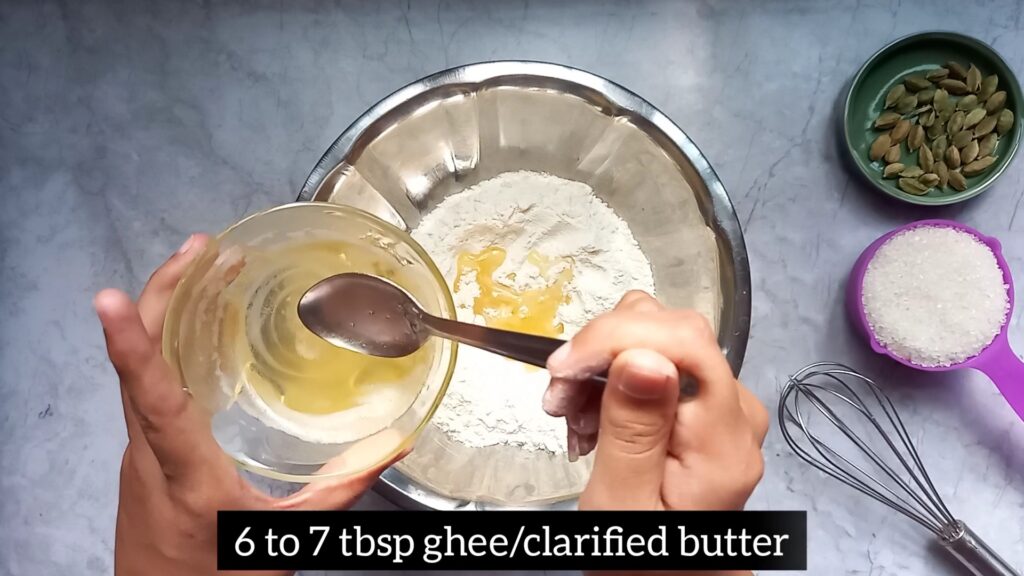 And mix it with your hands for 3 to 4 minutes. Do not knead it, just mix with light hands. We are looking for a nice crumbly texture.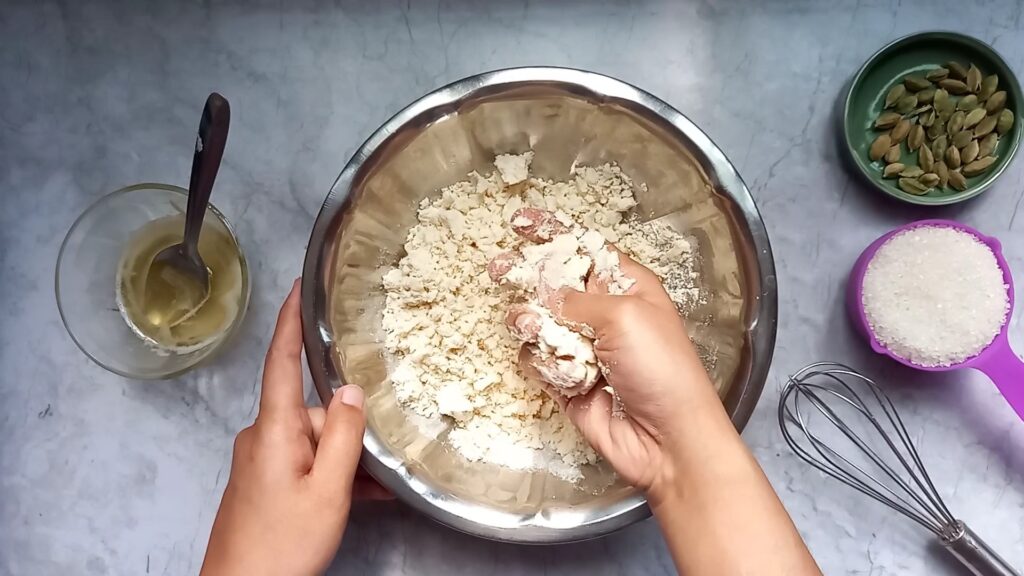 When you tightly close your hands and the flour holds its shape like this then it is perfect.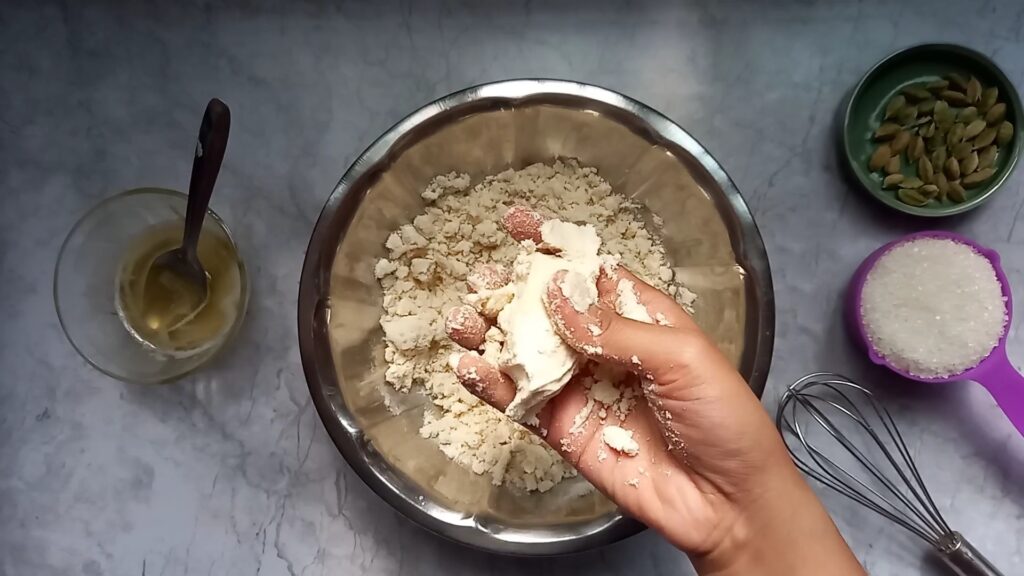 After that add water. But add it in batches and mix well. The batter has to be lumps-free. The batter has to be in pouring consistency. Neither too thick nor thin.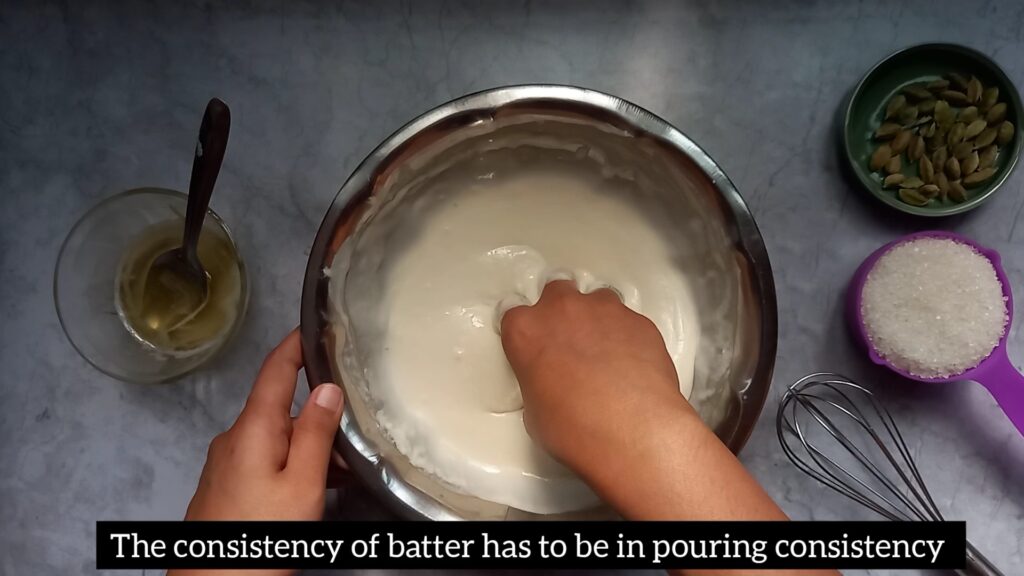 Then add sugar,cardamom powder.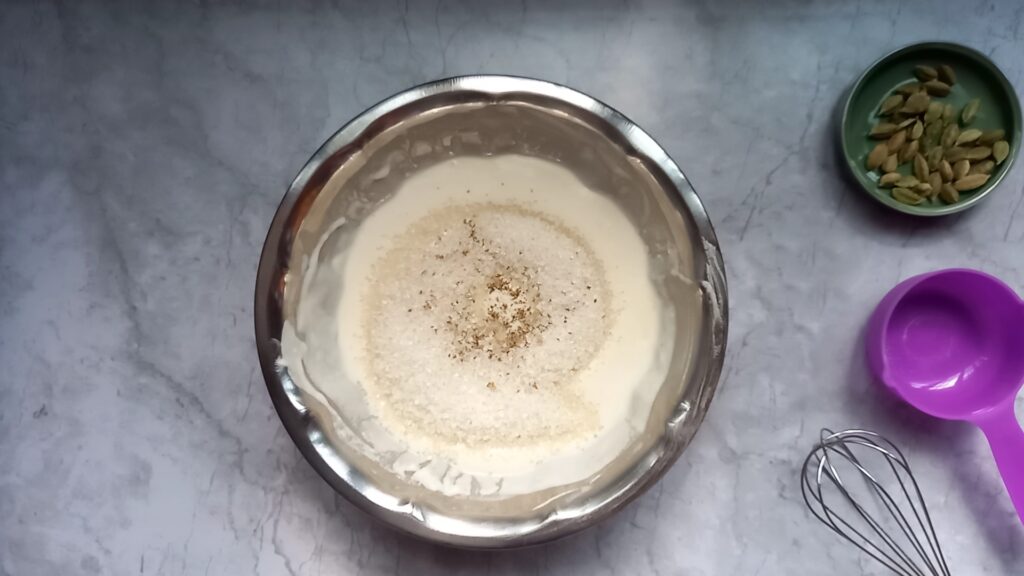 Mix well. Leave it for 15 minutes. It allows to the dissolution of the sugar. If your batter is thick then add water. Otherwise, leave it.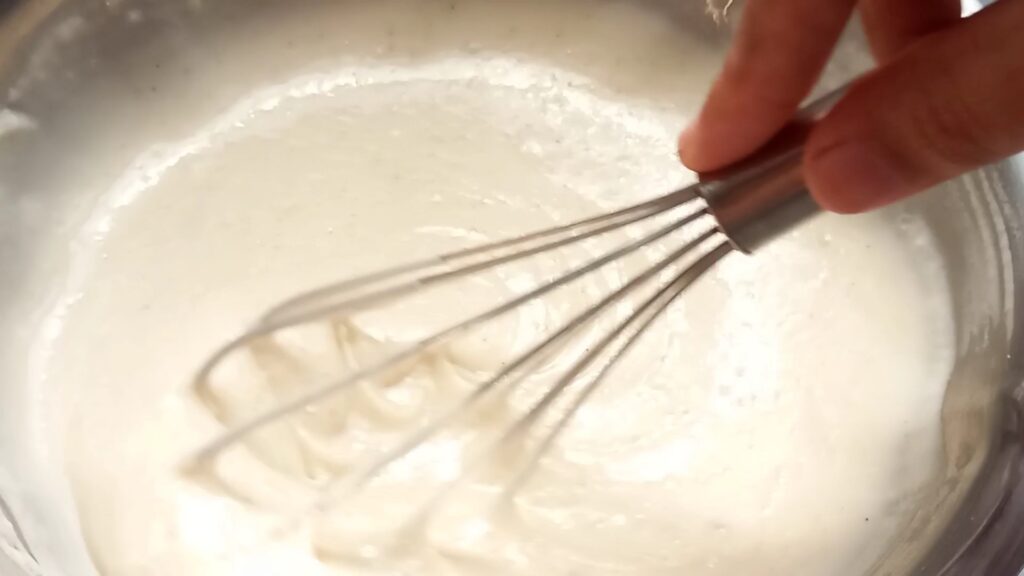 Now, mash the bananas. Use ripe banana for this. Add mashed banana into the batter and mix well. Malpua batter is ready to fry.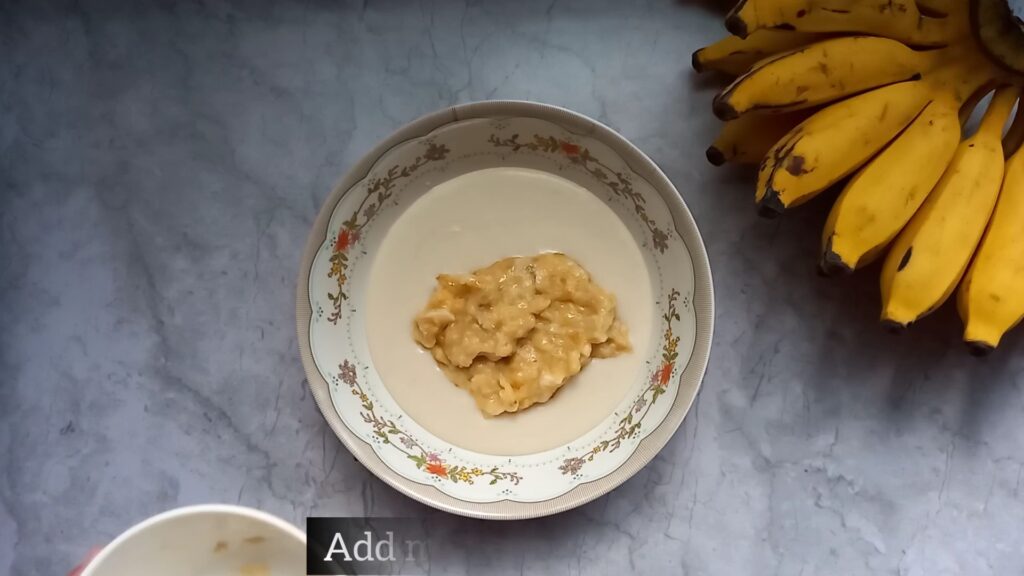 Then take a pan, add ghee/clarified butter. Heat it for 4 minutes on high flame. Always keep your flame on high. Then pour a ladle full of batter. Do not spread the batter, it spreads on its own.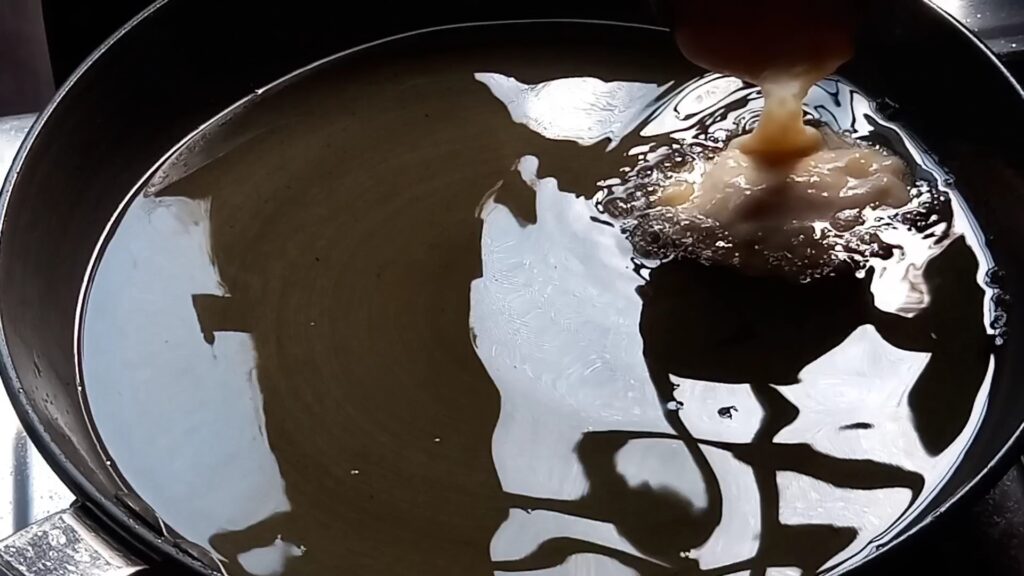 Then, cook it from both sides for 4 to 5 minutes on a high flame. Flip it occasionally.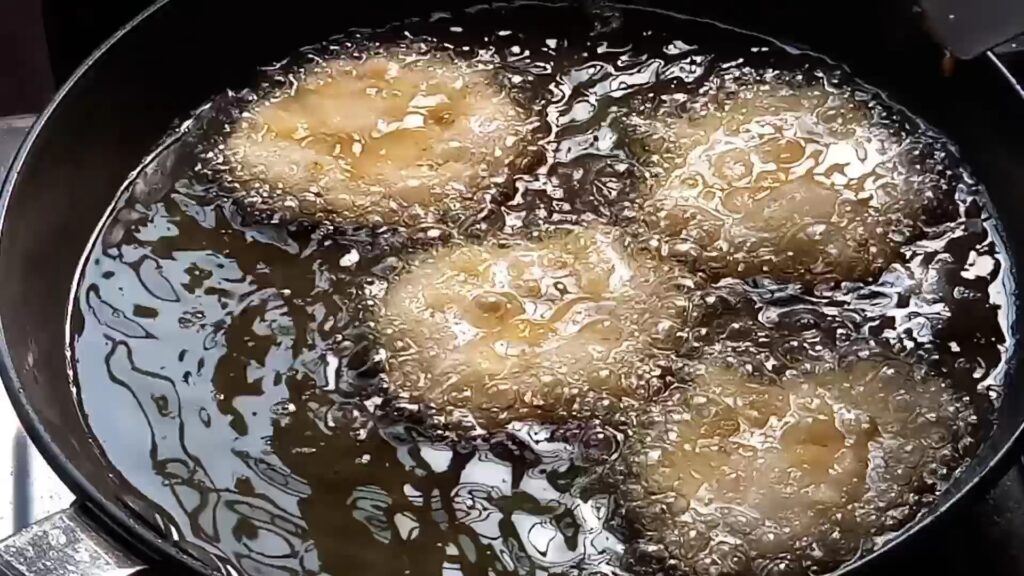 When it turns golden, removes it from ghee and drain all the excess oil. Make all of them like this.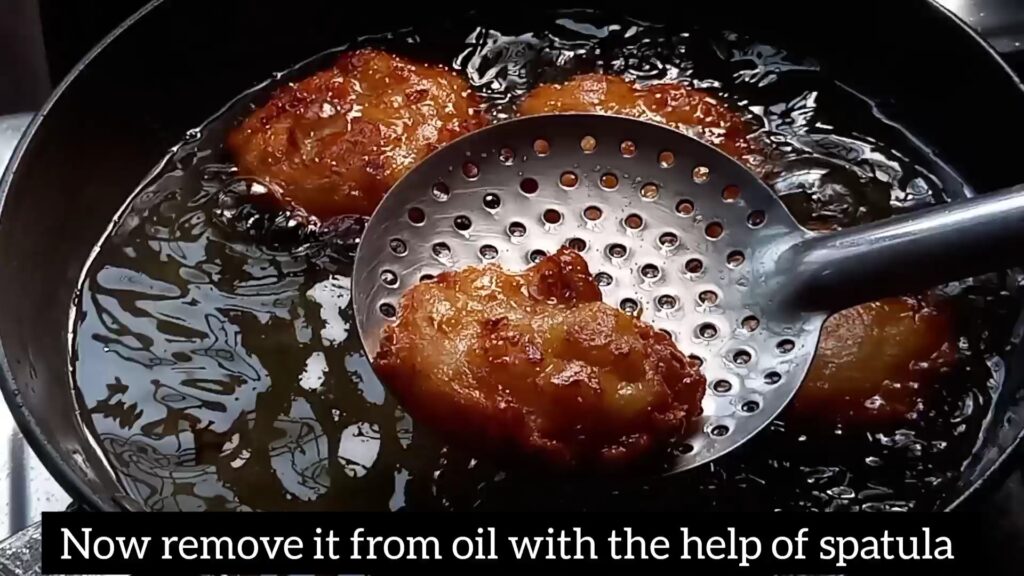 Banana malpua is ready. Serve it warm.
Storage suggestions
You can not store this malpua for more than a day. But if you want to store it then you can store the batter in the refrigerator. When you store the batter, do not add mashed banana into your full batter. So you can easily store it for 3 to 4 days. When you want to make malpua, on that time mash the bananas and add them. If you have any queries related to the recipe you can leave a comment.