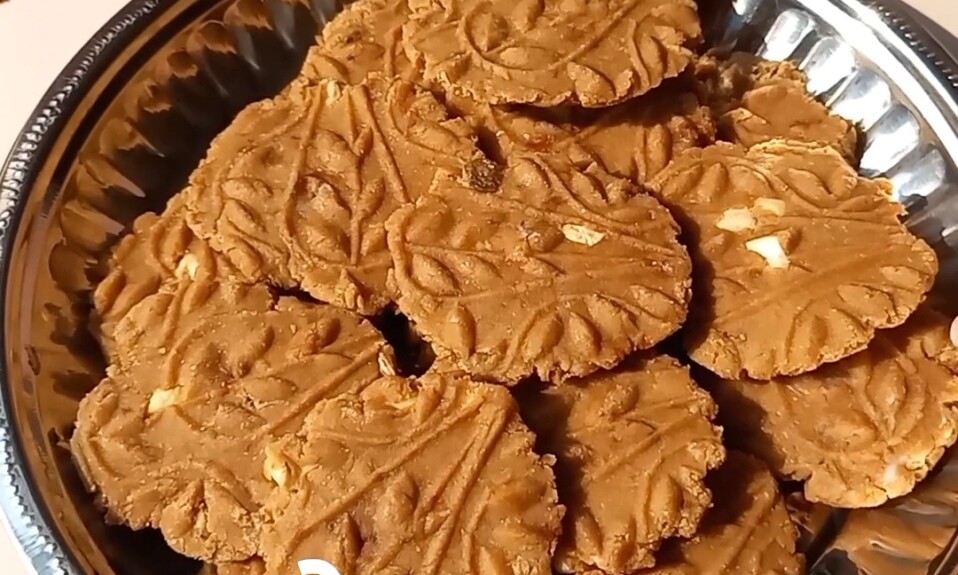 Thekua Recipe | Bihar Special | Chaath Puja Prasad | Let's make this Chaath Puja Special Recipe Thekua. Thekua are crunchy and crispy cookies flavored with cardamom and fennel. These delicious scented cookies are deep-fried. Because, traditionally, it is made during the festival, and whenever we can, any recipe for offering as a prasad to God. We always use ghee in place of oil. These cookies are also deep-fried in ghee.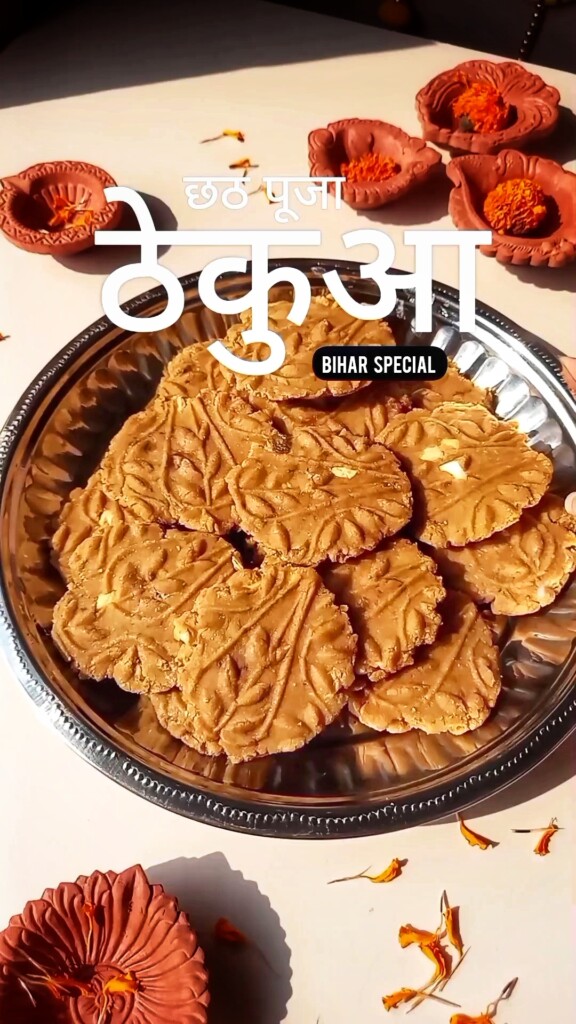 Thekua
Thekua is a traditional recipe from the Eastern Indian states of Bihar and jharkhand. It is made during chaath Puja as a prasad. Chaath Puja is a festival celebrated after Diwali, and this puja is dedicated to the Sun God. These cookies are made with wheat flour and jaggery. Then we have to fry them in the ghee. This recipe will give the crispy and crunchy exterior a soft interior. The surface of these cookies are uneven, and the edges are also cracked, which gives them both rustic and crunchy texture.
Traditionally, wooden molds with leaf or round patterns are used to give them shapes. But if you do not have this kind of mold, just make them as you make cookies(with the help of your hands or any surface).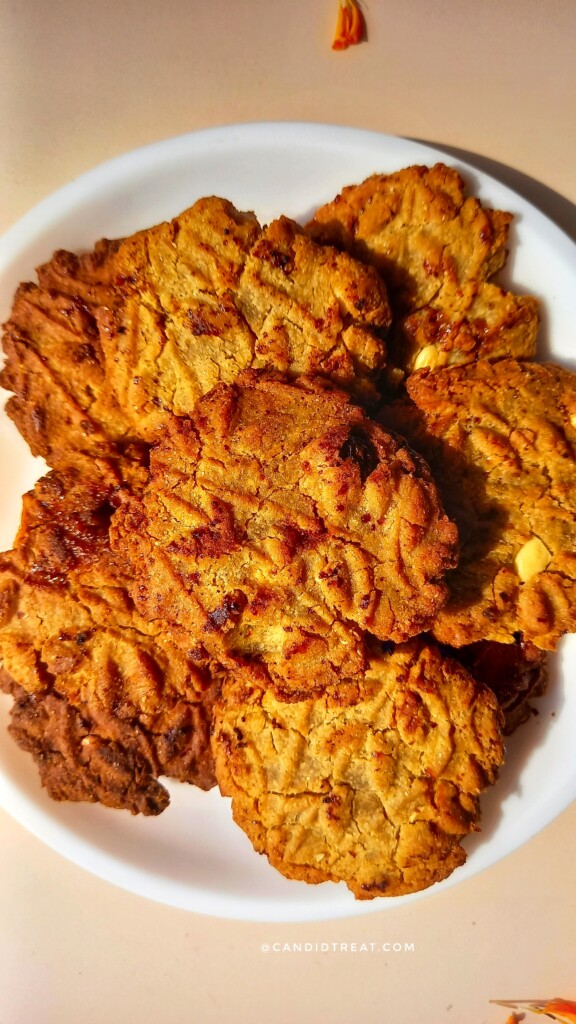 Festive Recipes
INGREDIENTS
1 bowl jaggery (4 to 5 large tbsp)
20 to 30 ml water
2 bowl whole wheat flour (medium size bowl)
4 to 5 tbsp melted ghee
a pinch of cardamom powder
1/2 tsp fennel seeds
some dry nuts
water as required
Ghee for frying
Method
Take a bowl. Add jaggery and some water. Mix well and leave it for 10 minutes.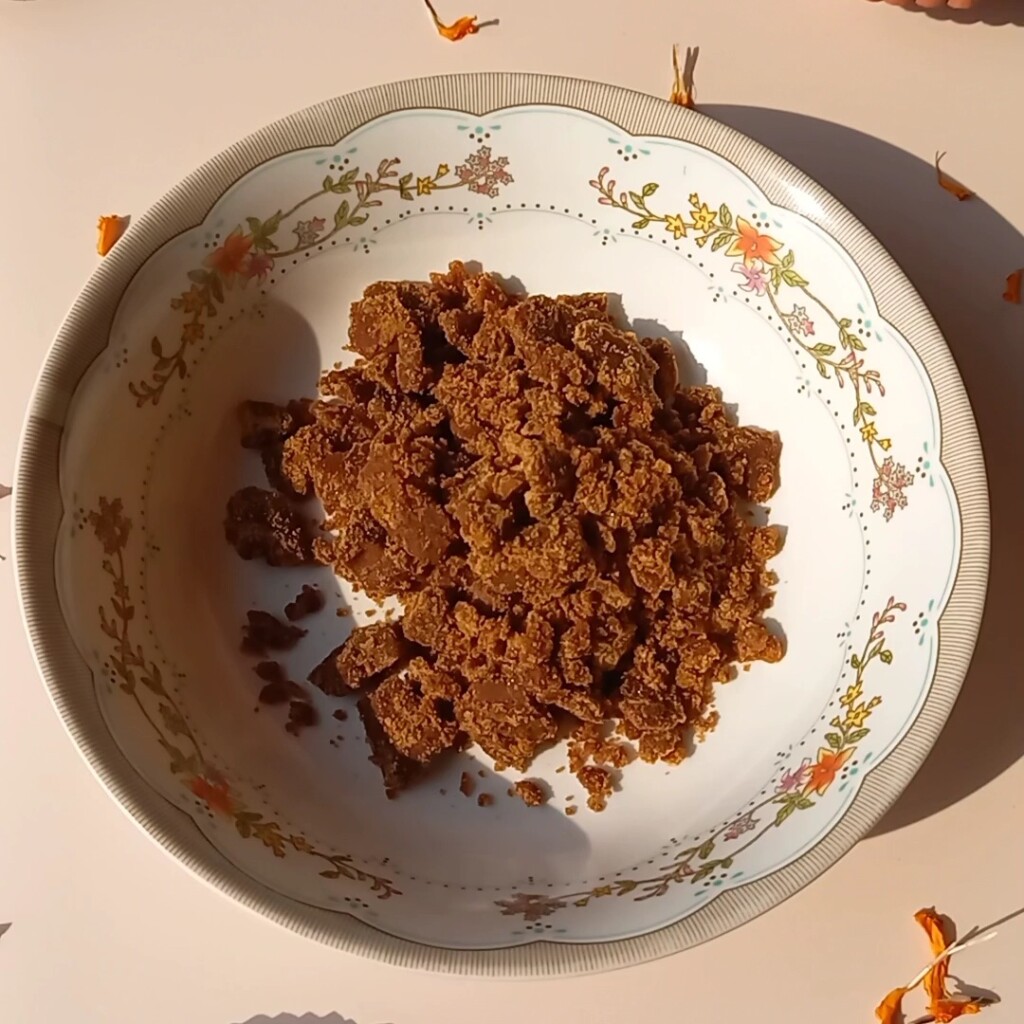 Then, take another bowl. Add whole wheat flour and some melted ghee. Mix it well. When you press the mixture, it should form a lump and not fall apart. So, the consistency of the Mix is just like breadcrumbs. Then, add fennel seeds, cardamom, and nuts.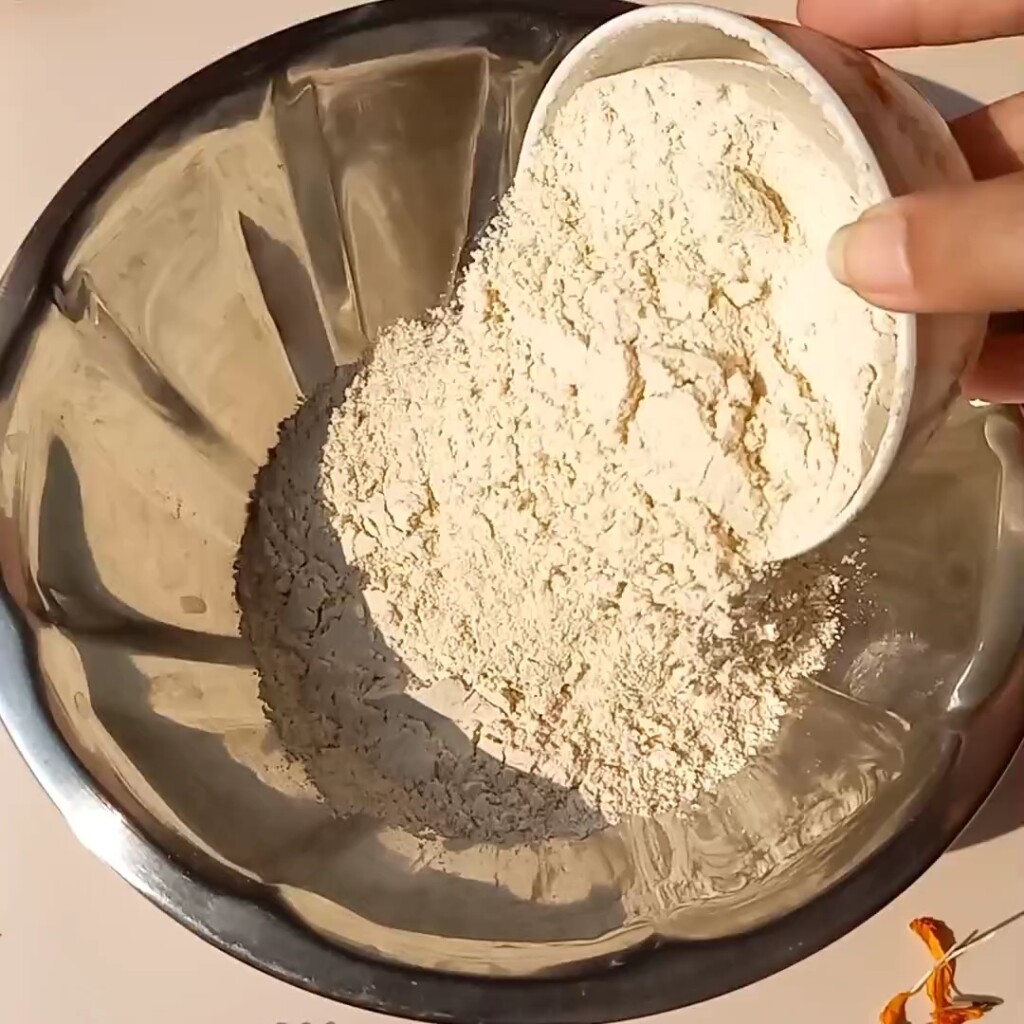 Add jaggery. Mix it well, then add some more water. And knead a semi hard dough. Do not use too much water at a time.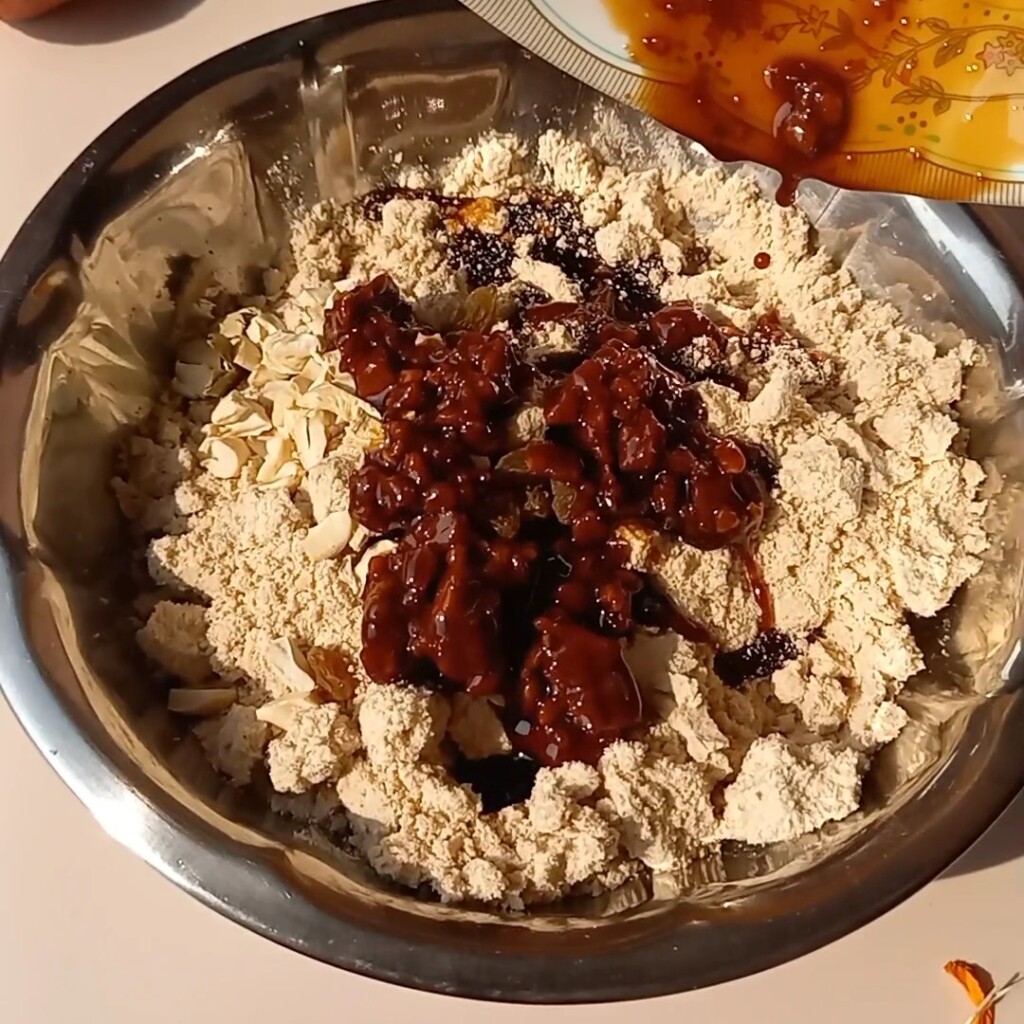 Now, grease the mold with some ghee. Take a lemon size dough and press it. Thekua is ready to fry. Make all of them like the same.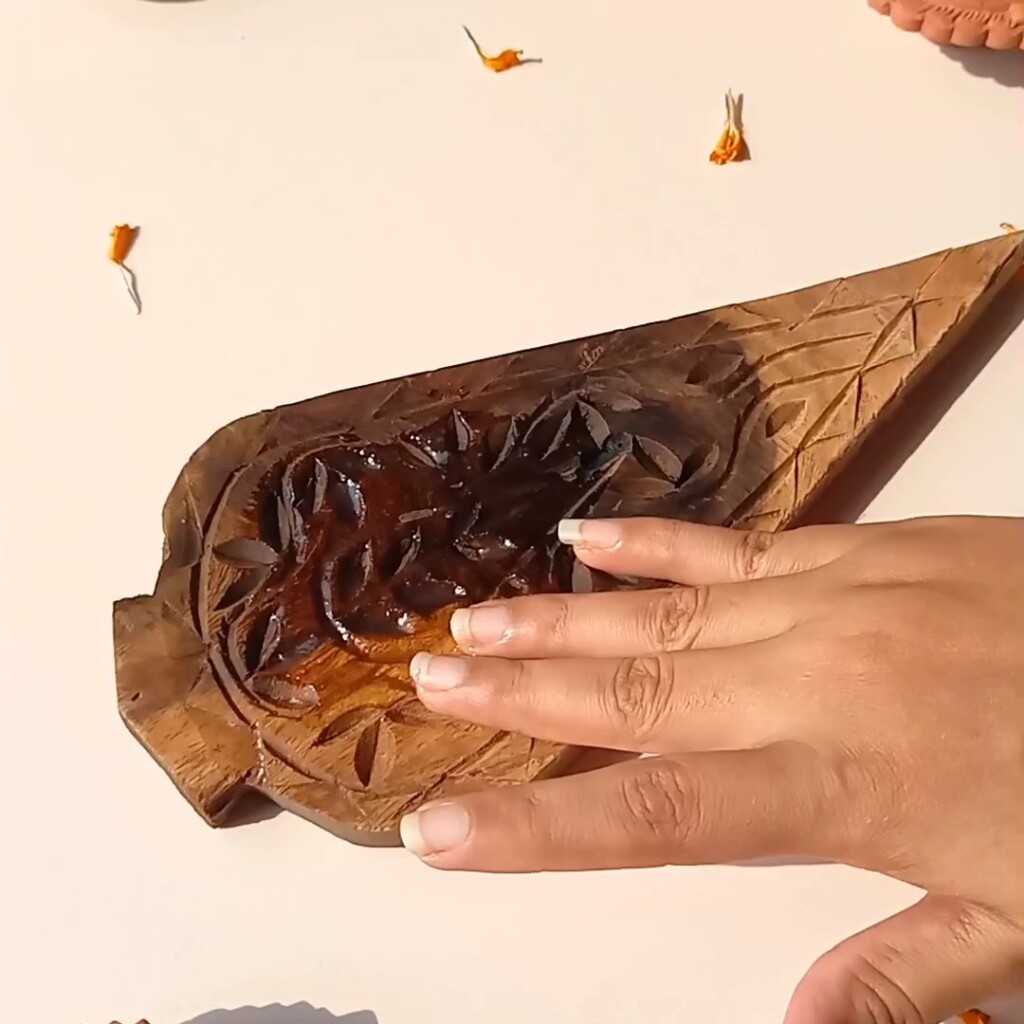 Heat some ghee for frying. Then, fry them on high flame for 2 to 3 minutes. After that, turn the flame on low and cook them for 2 to 4 minutes. Again, fry them on high flame until it turns golden in color. Remove it from the ghee. Thekua is ready.