Eggless Tres leches cake | Tres leches cake recipe easy | Oat milk tres leches | Learn how to make eggless tres leches cake with step-by-step photos and video. Today I am using oat milk for this recipe. this tres leches cake will be the easiest one. You can make this easily at home. This version is the eggless version and still, it tastes light and delicious.
So, the tres leches cake is a sponge cake soaked in three different types of milk and topped with some freshly whipped cream. And you can top this cake with any toppings like fruits, chocolates, caramel, etc.
What is Tres Leches Cake?
Tres leches cake is a light and airy sponge cake soaked with three types of milk(evaporated milk, condensed milk, and heavy cream). Tres leches mean three kinds of milk and that's why this dessert is called tres leches cake because we used three types of milk in this recipe. this cake is very light in texture and you do not feel the soggy consistency, despite being soaked in the milk.
SOME OTHER DELICIOUS AND EASY CAKE RECIPES…
INGREDIENTS
For cake
4 tbsp unsalted/salted butter
5 to6 tbsp powdered sugar
3 tbsp oil
1 tbsp salt
4 to5 drops of vanilla essence
3 tbsp curd
1 and a half bowl all purpose flour(14 to 15 tbsp)
3 to4 tbsp cocoa powder
2 tsp baking powder
1 tsp baking soda
50 to 60 ml oat milk/regular milk
For tres leches(as I said before, it is the simplest one, so you do not need condensed milk, heavy cream, or evaporated milk)
200 ml oat milk/ regular full fat milk(as per your choice)
3 tbsp sugar
½ tbsp coffee powder
For the topping, whipped cream, some chocolate shavings
How to make eggless chocolate cake?
First, take a bowl. Add butter and sugar. Mix well.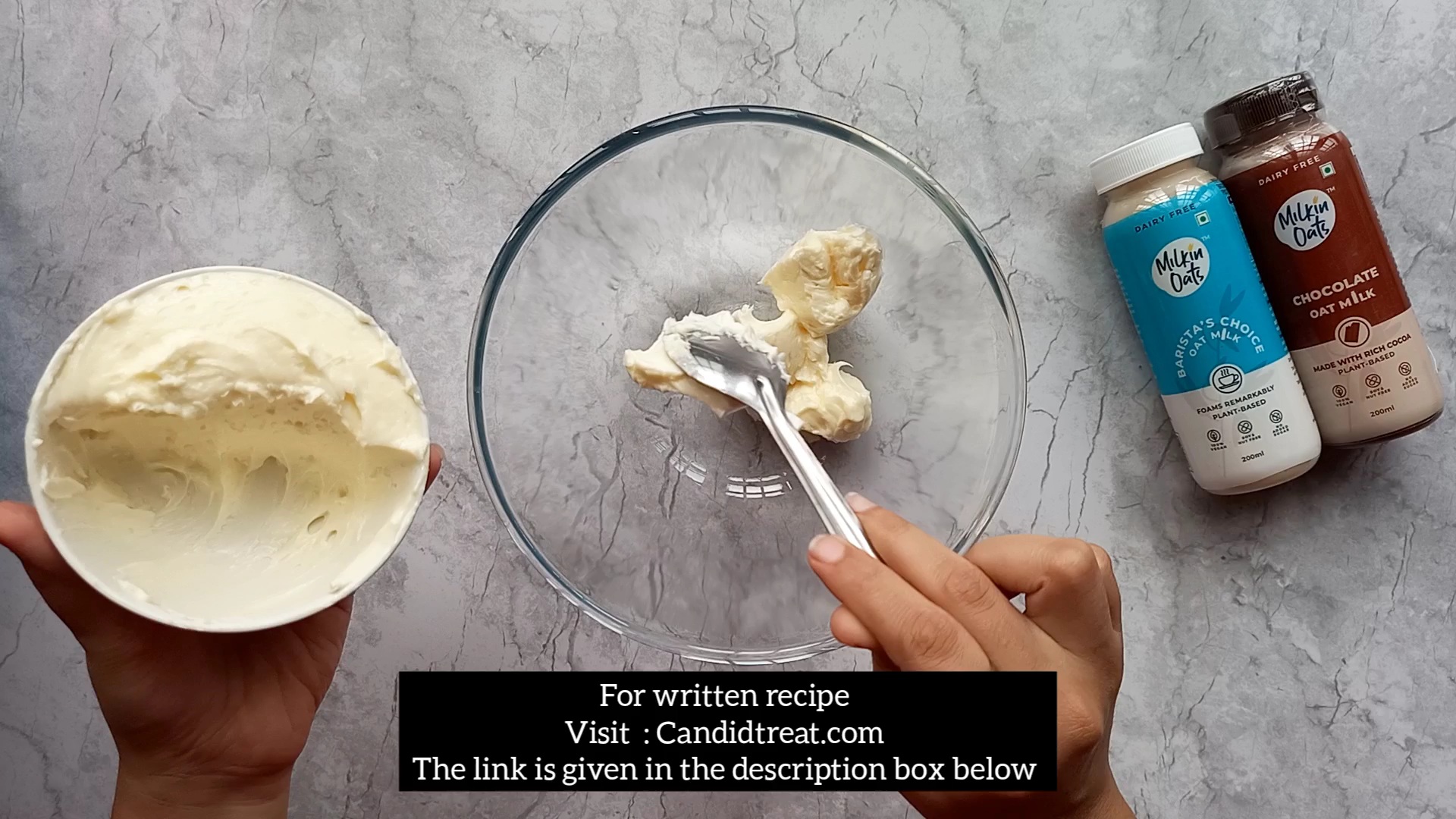 Then add oil, vanilla, curd, and salt. If you are using salted butter, skip the salt. Mix well.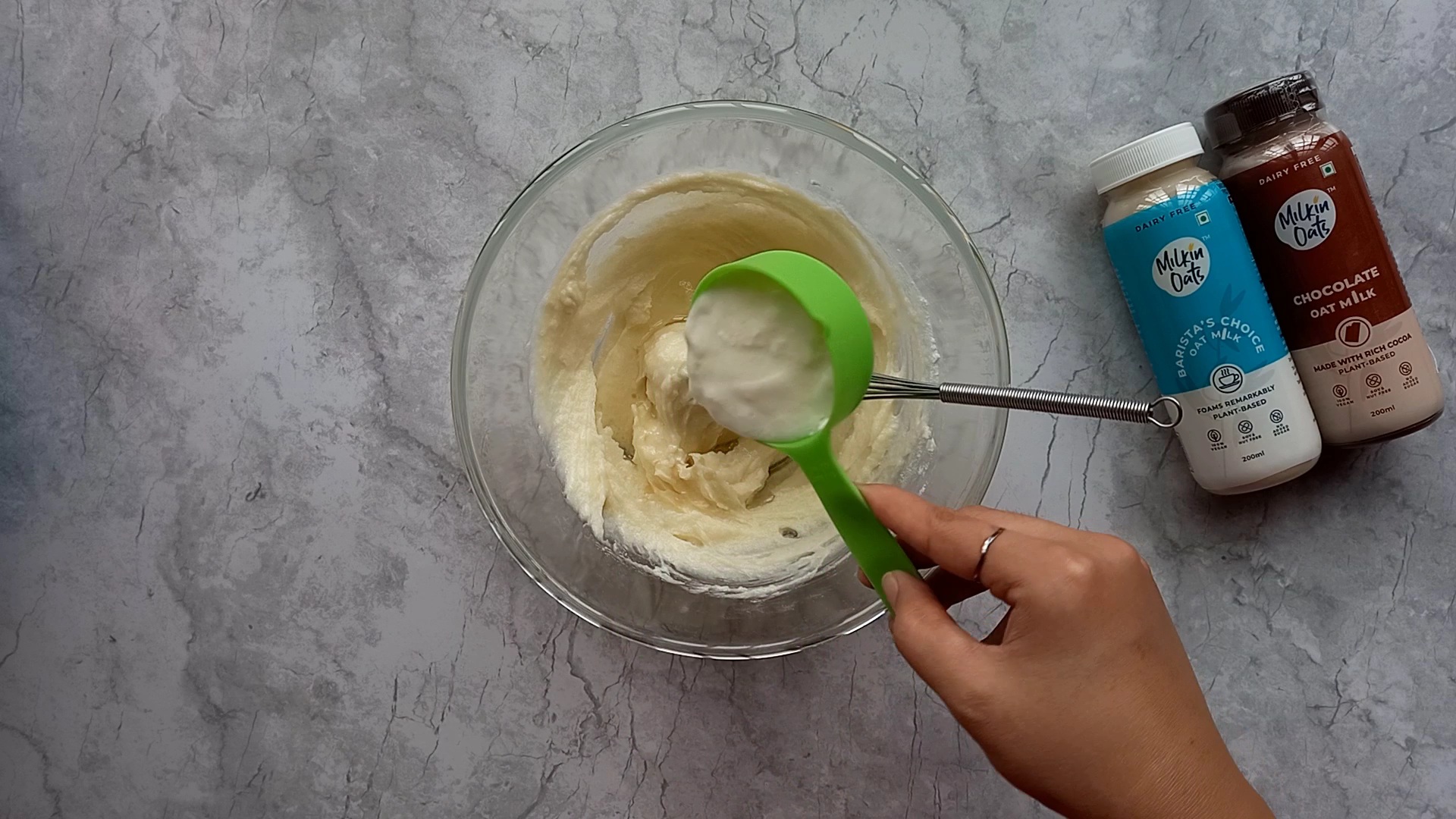 Now add flour in 2 to 3 batches. Add cocoa. Add baking powder and soda. Mix well.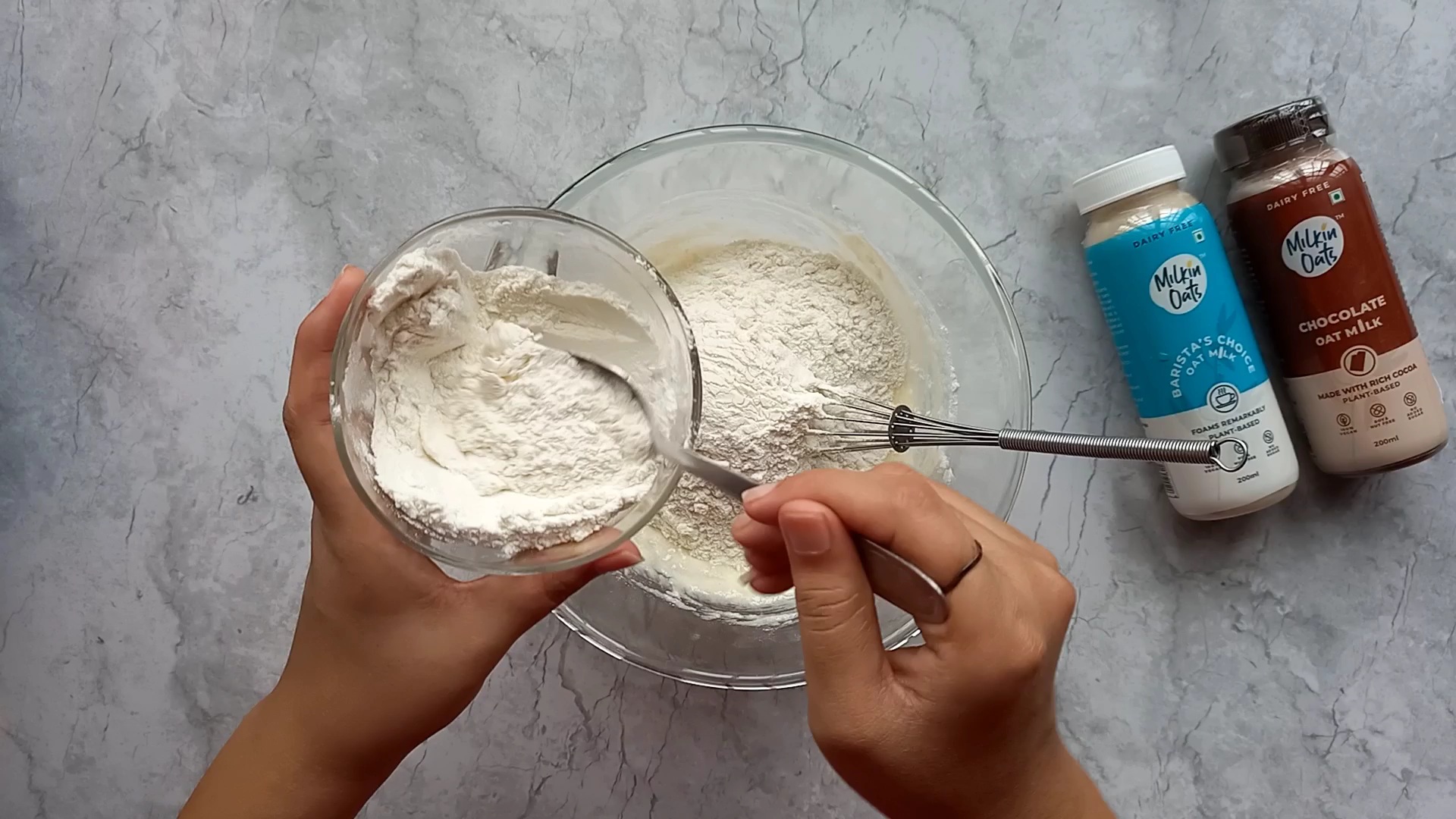 Here the consistency of the batter should be doughy.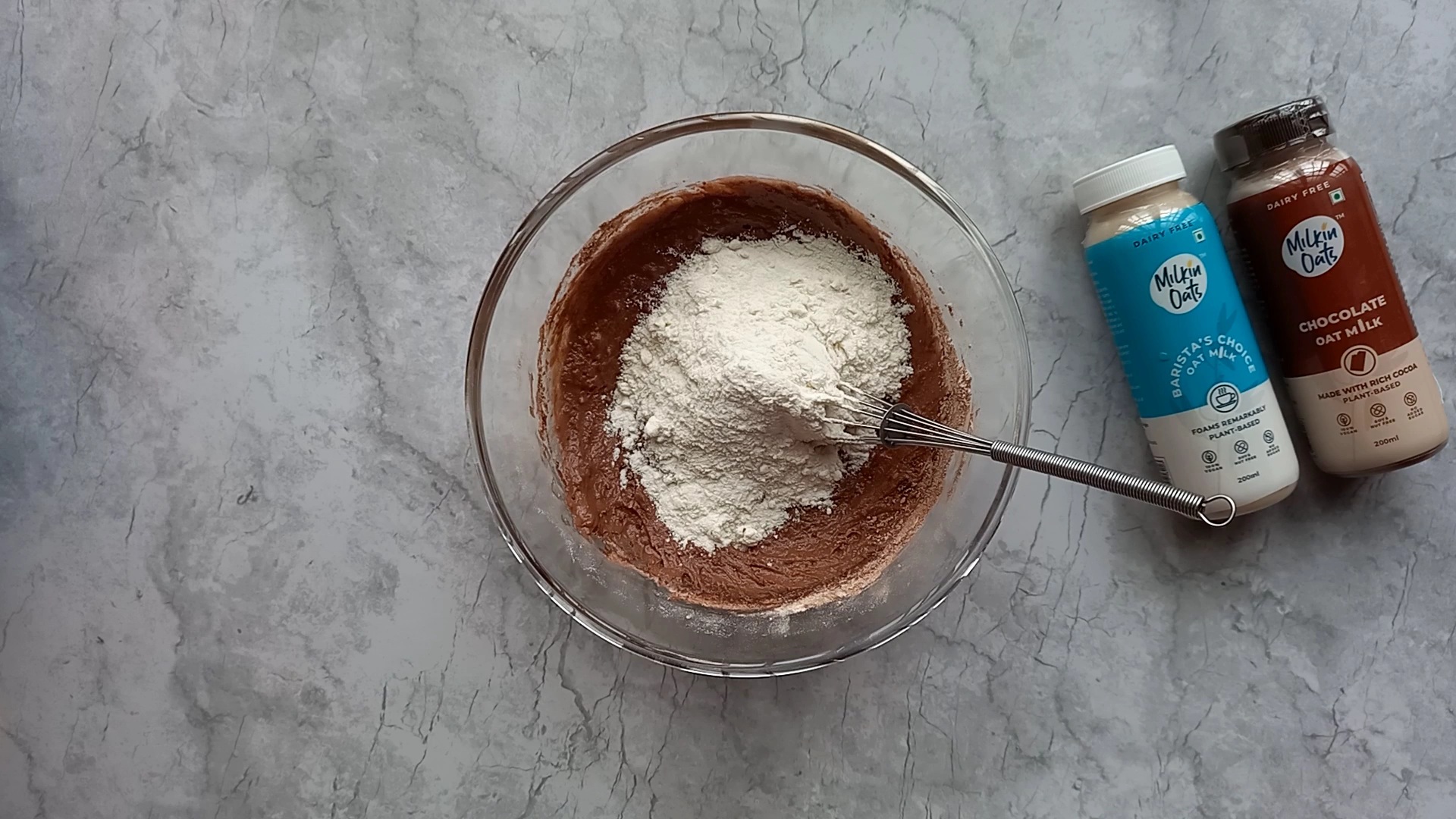 Then add oat milk in batches and mix well. Here you can also use regular milk. After mixing the milk, the batter should be thick but not too thick.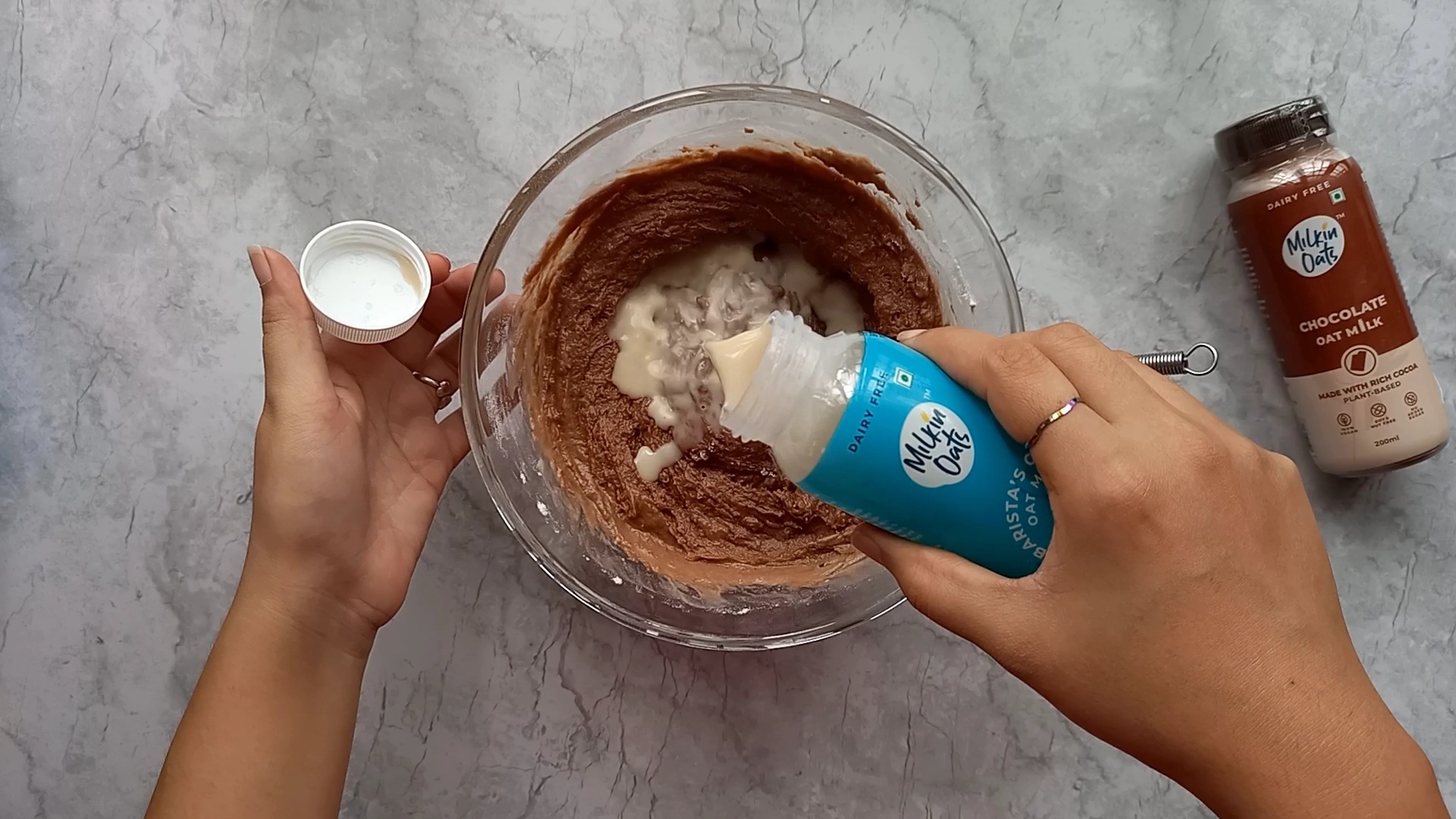 Now pour this into a lined cake tin. Bake the cake for 40 to 45 minutes at 80 degress Celcius in preheated oven. After that leave it to cool down.
And with the help of a fork, make some holes in the cake.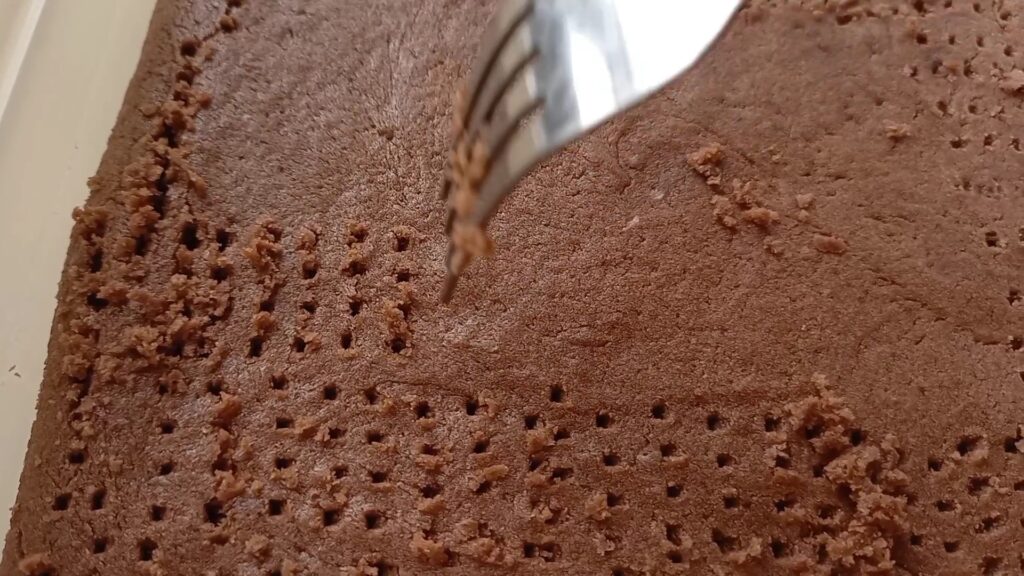 For tres leches, take a pan. Add oat milk and cocoa powder. or go with the regular full-fat milk. Now add sugar. Add coffee. Mix well. Now you just need to cook this for 4 to 5 minutes on medium to high flame. That's it, you just need to do this. Leave it for some time to cool down.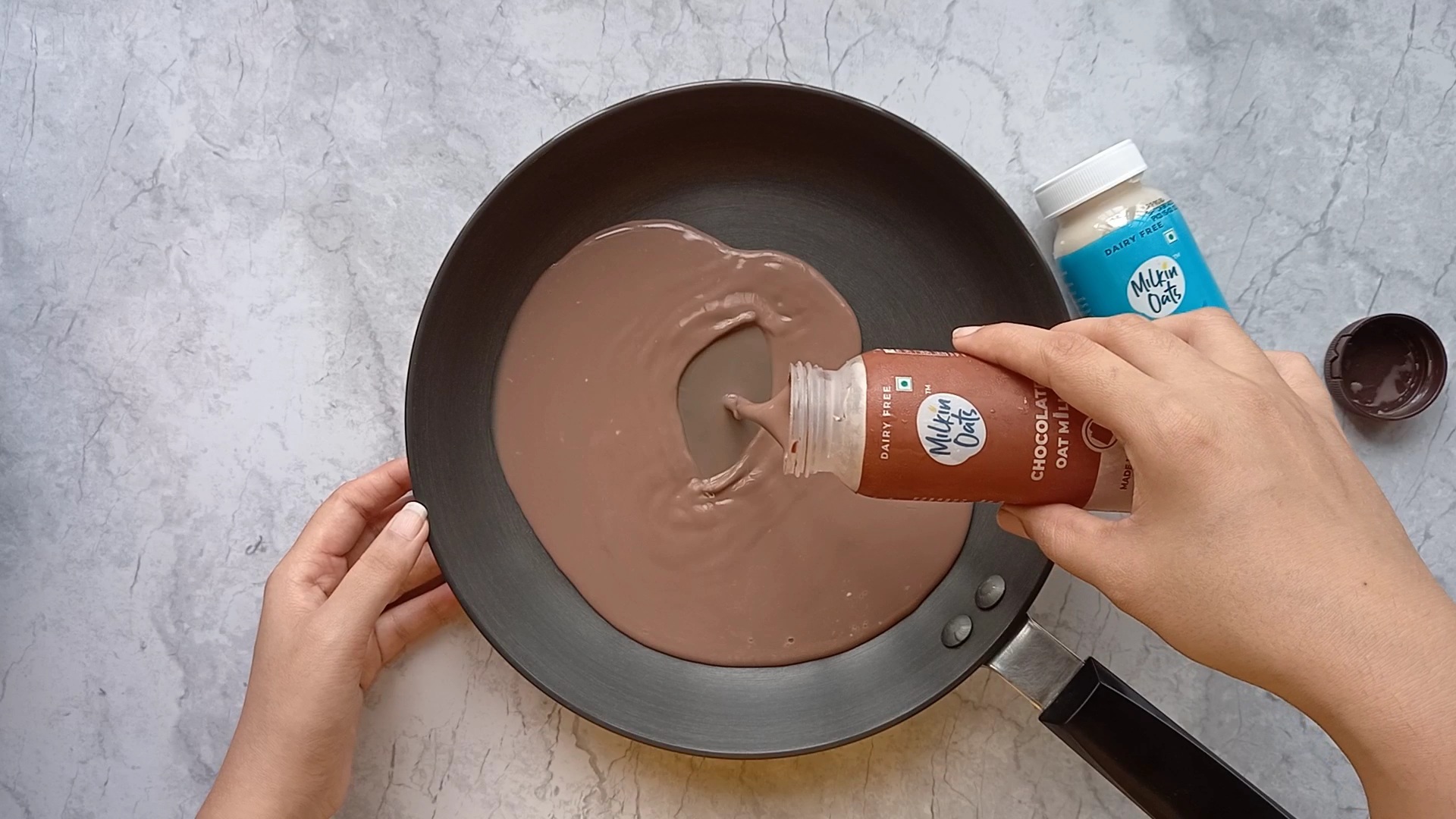 Then pour the milk over the cake.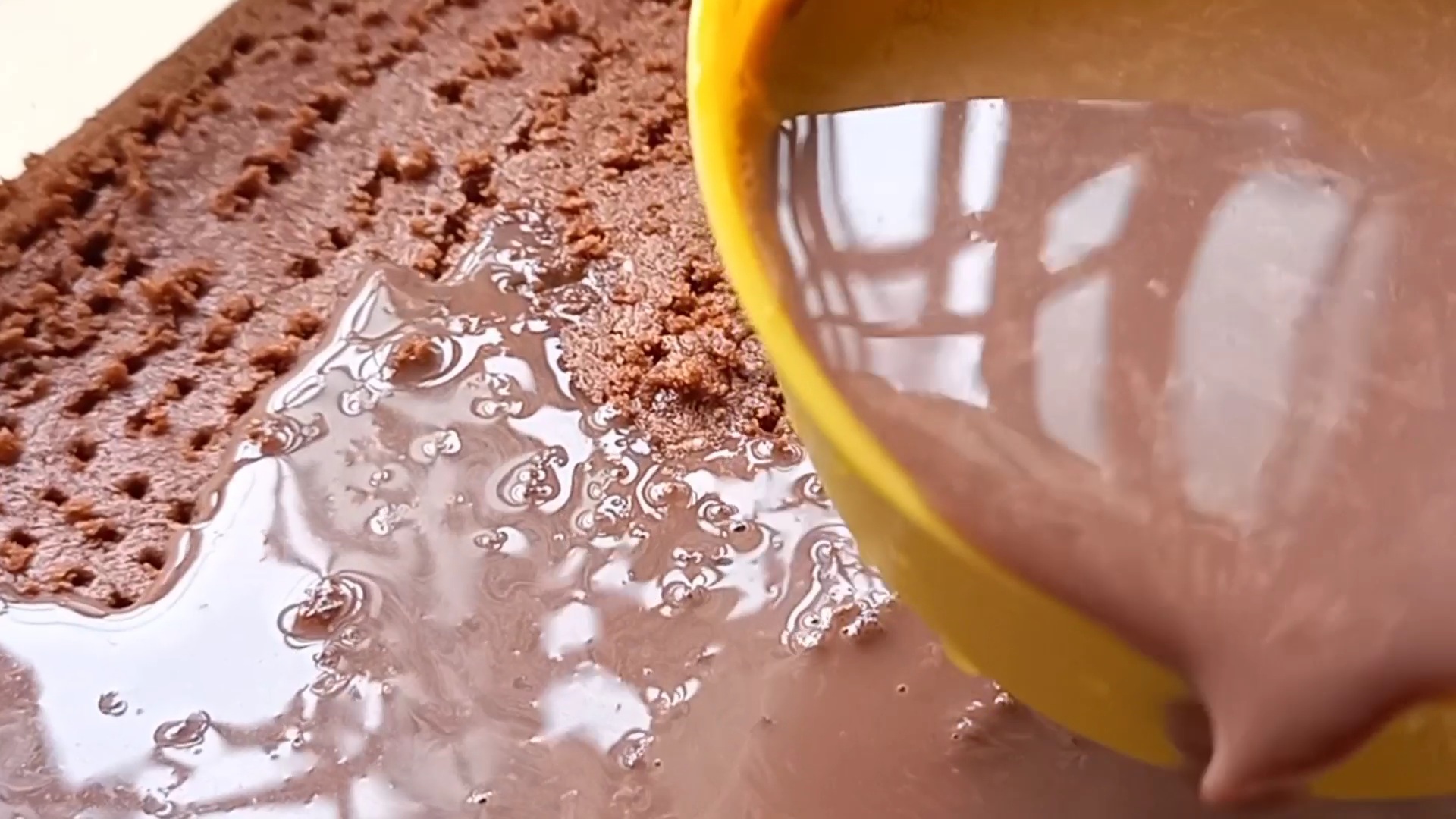 Now, keep the cake in the fridge and leave it for 1 hour.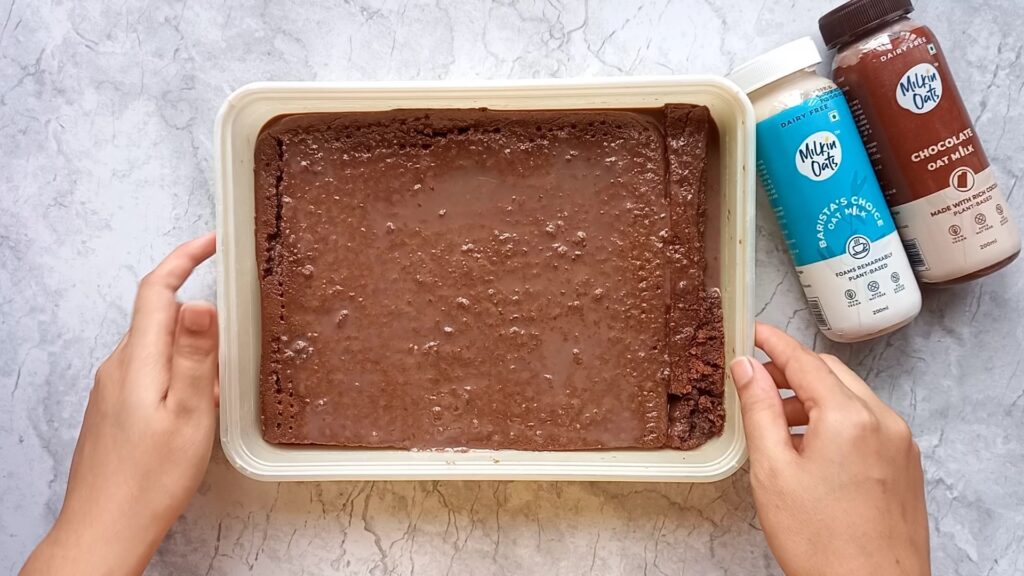 After that top it with some whipped cream. Again, keep this in the fridge.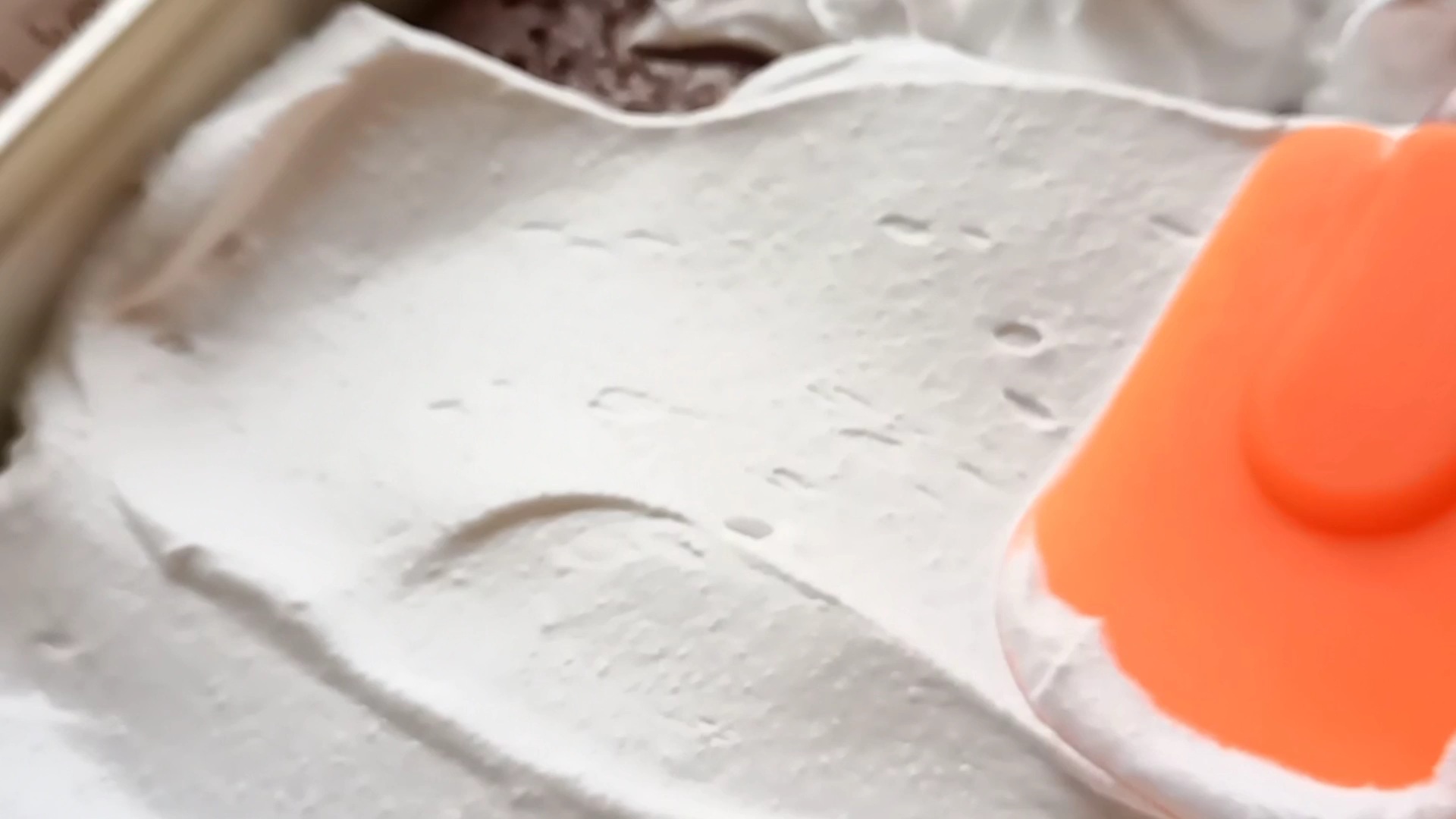 Eggless chocolate flavor oat milk tres leches cake is ready.