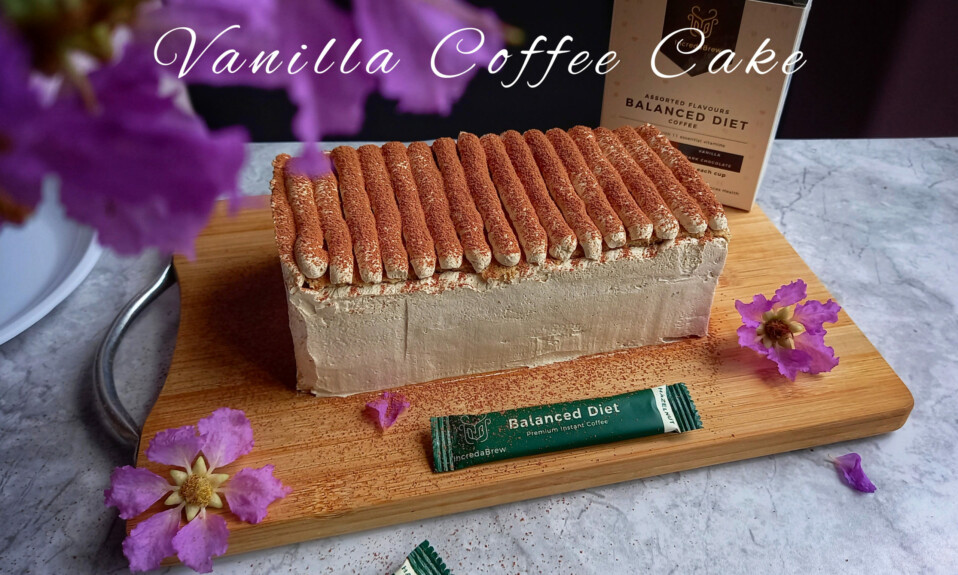 Vanilla coffee cake | Coffee sponge cake recipe | Learn how to make a vanilla coffee cake with step-by-step photos and video. This vanilla coffee cake is super moist and the cream is made with hazelnut coffee flavor by INCREDABREW. You can check the website for amazing coffee flavors. So the base of the cake is Japanese cotton cake as you know that this is my favorite. Then layer the cake with some delicious hazelnut coffee cream.
What is a Japanese cotton cake?
Japanese cotton sponge cake is a super light, airy, and fluffy cake that is made with whipped egg whites. In this recipe, you need to separate the egg yolks and whites. And then combine all ingredients together. Egg whites give an airy and fluffy texture to your cake. Because of this, I love the texture of this cake. It is super delicious, moist, fluffy, and melts in your mouth. If you try this once, you loved this recipe. I think it is one of the easiest cake recipes ever. but for this, you need to use an electric whisk. And that's it, whisk does your work.
some other delicious cake recipes from this blog…
INGREDIENTS for cake
3 eggs
5 to 7 tbsp powdered sugar
½ tsp salt
3 tbsp refined oil
3 to 4 drops of vanilla
2 to 3 tsp coffee
5 to 6 tbsp lukewarm milk
6 to 7 tbsp refined flour
5 to 6 drops of lemon juice
For cream
Some whipped cream
Hazelnut coffee flavor/instant coffee
1 tbsp lukewarm water
How to make a coffee cake?
First, take the egg to room temperature. Separate the egg whites and yolks.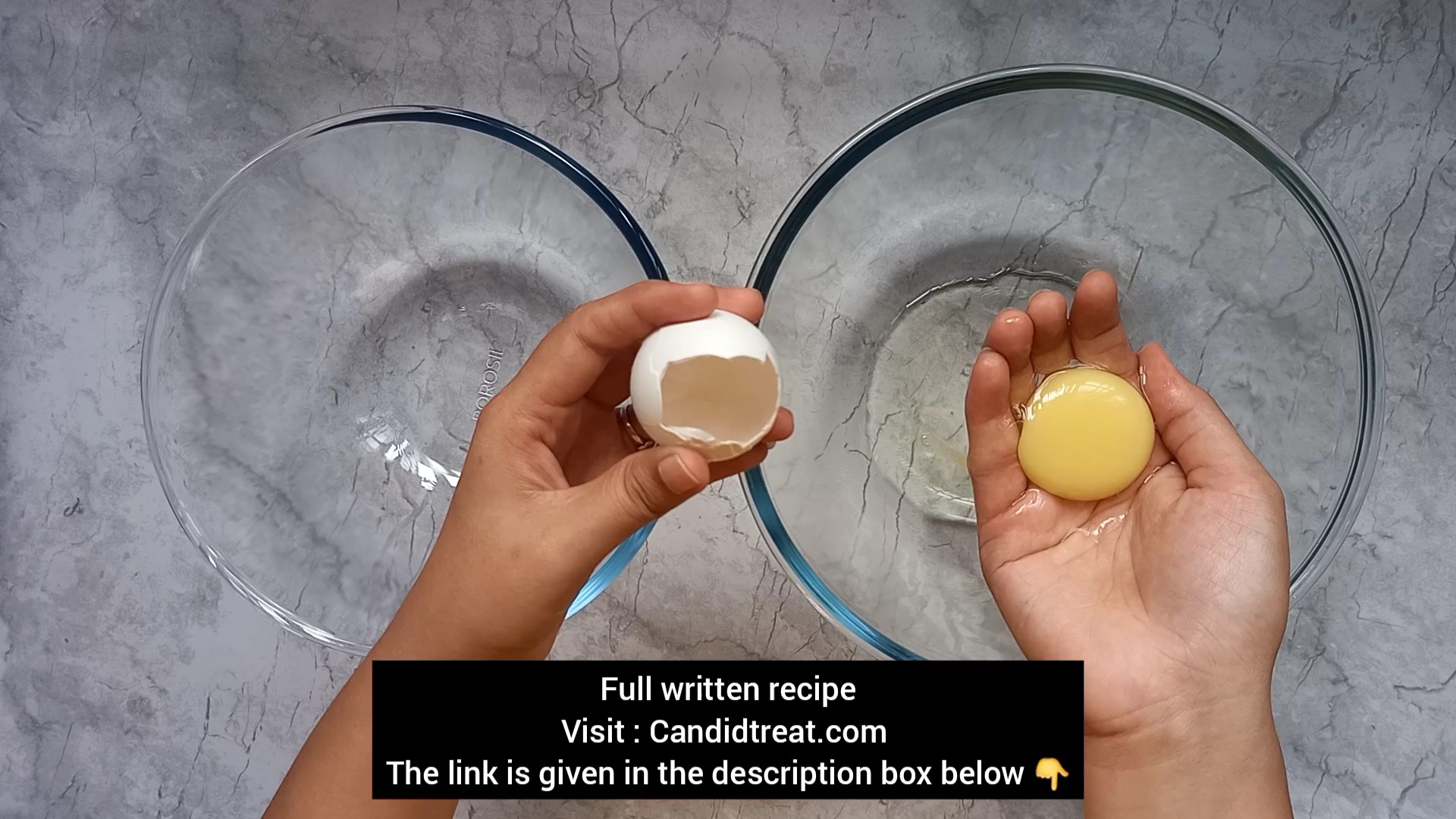 Add 2 to 3 tbsp powdered sugar in yolks. Add vanilla and salt. Add oil. Mix well.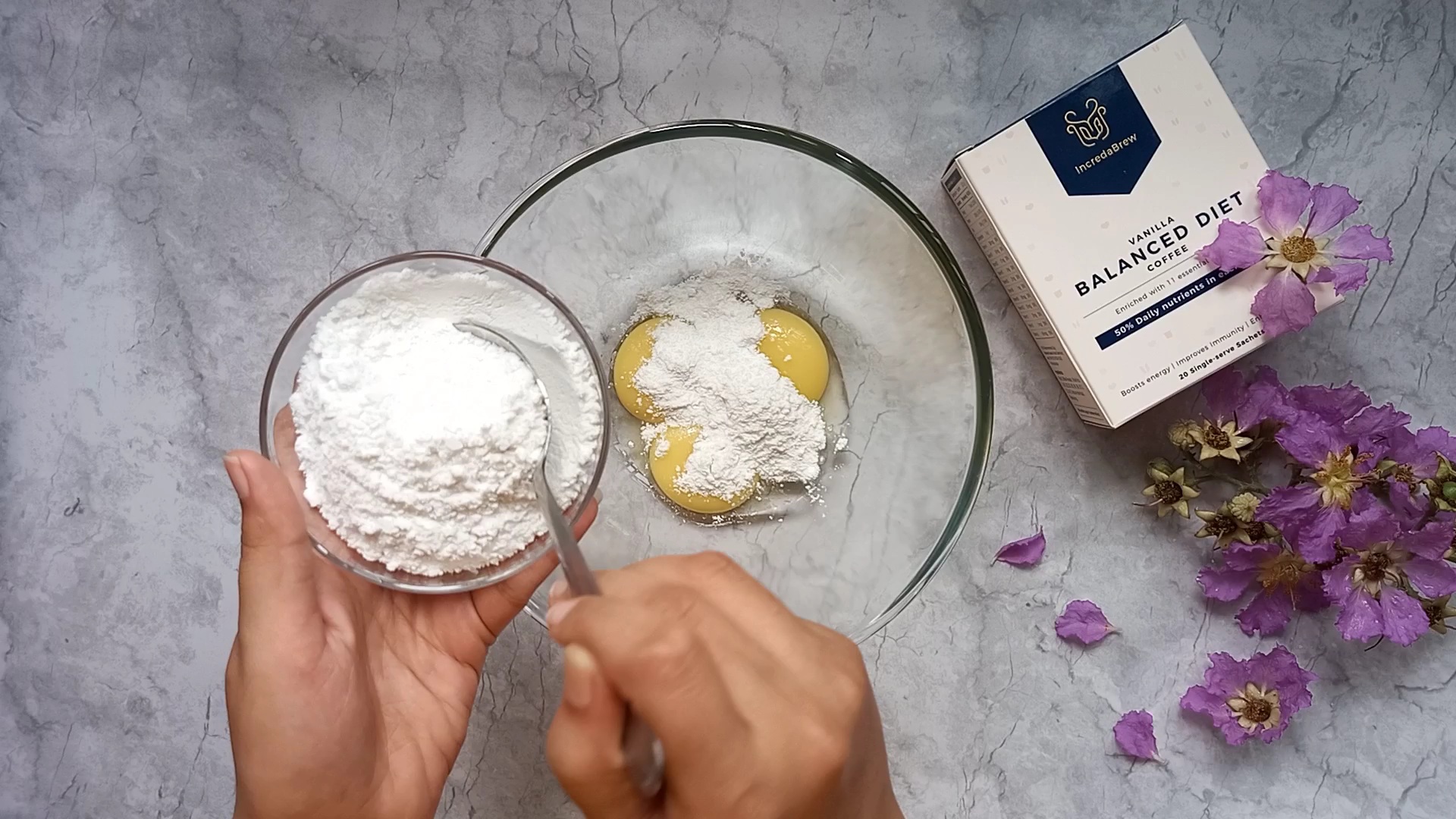 Take a bowl. Add coffee and warm milk. Mix well.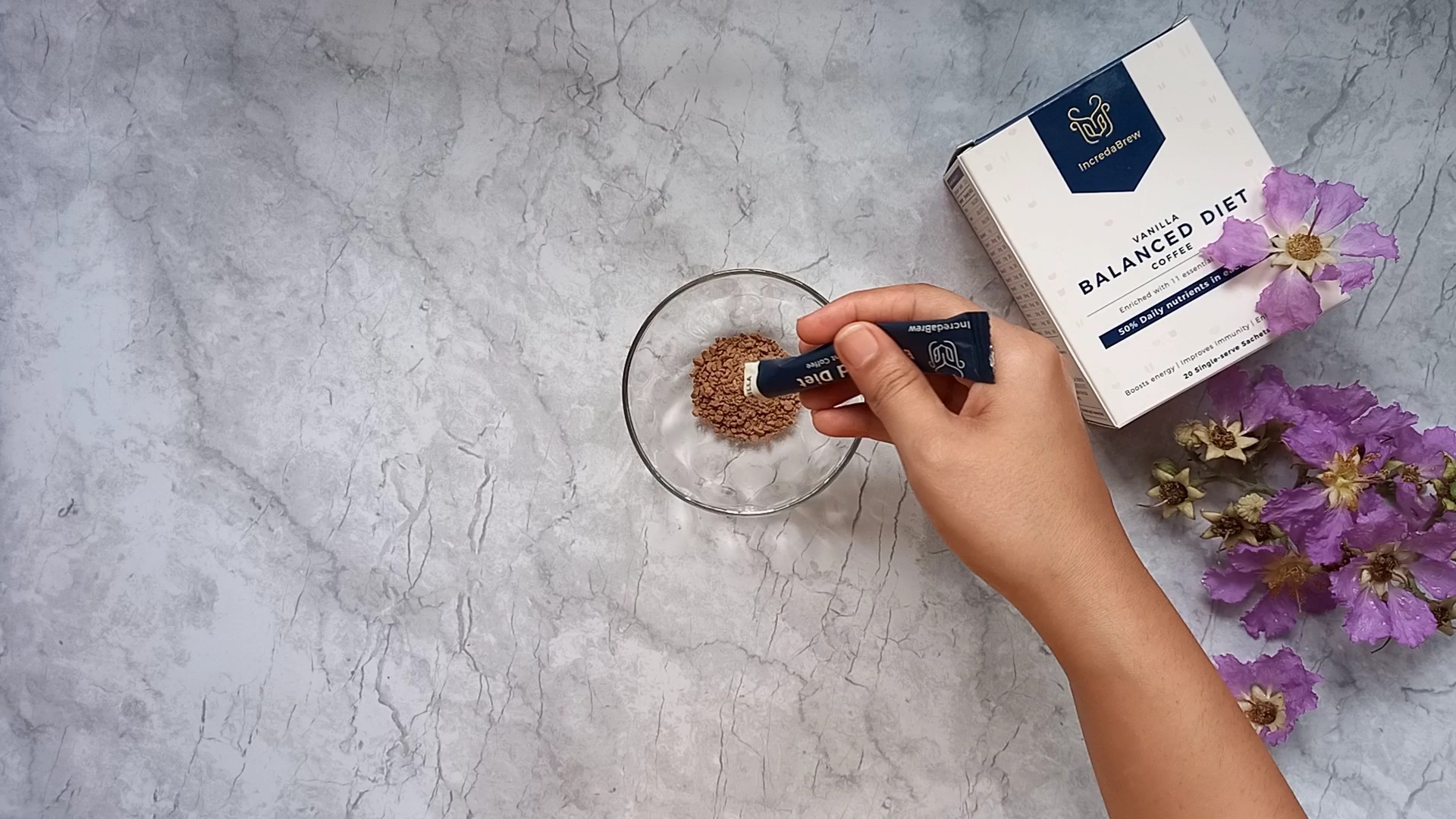 Then add the coffee in yolks. Mix well.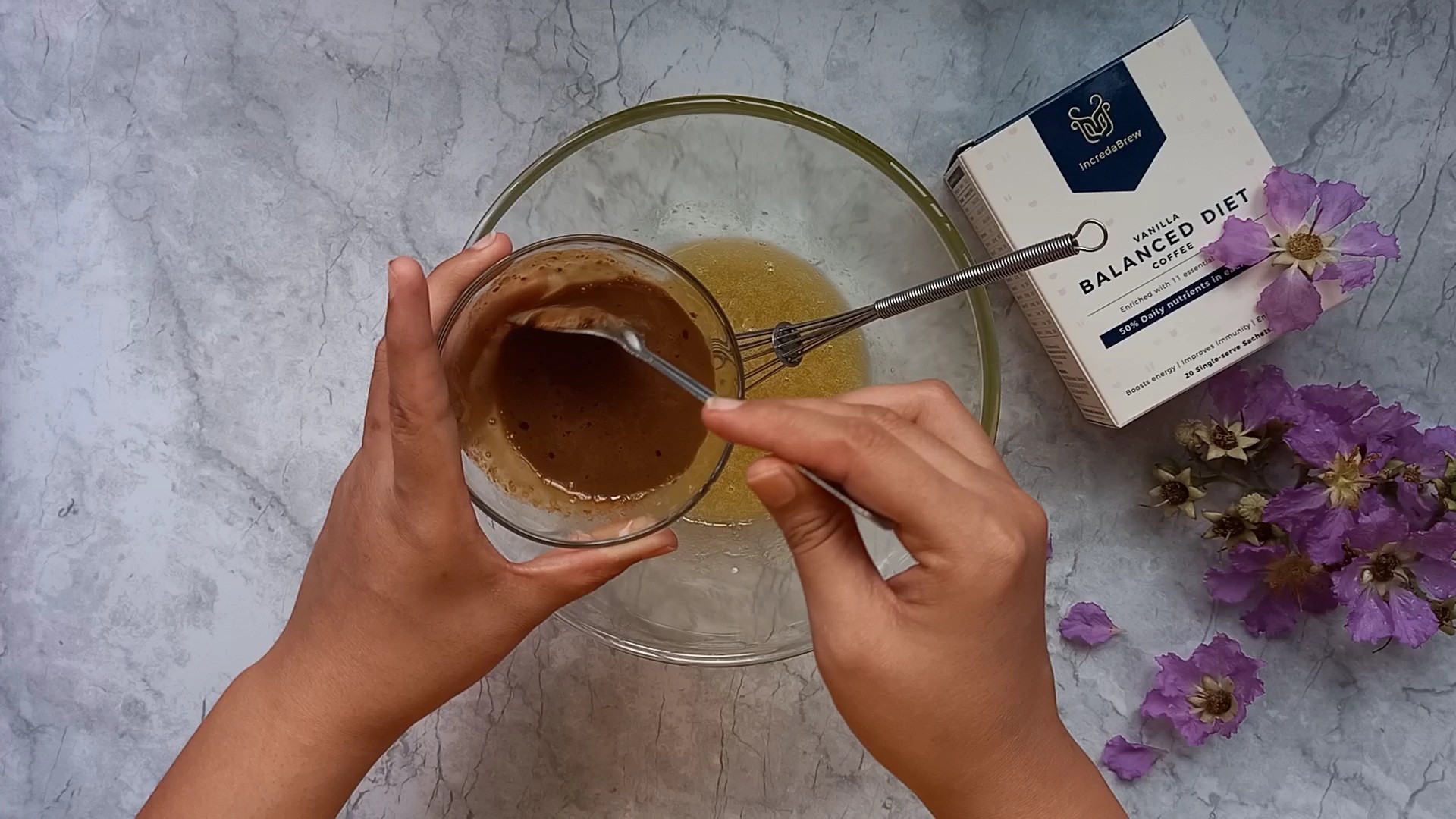 Add flour in batches. Mix well. set it aside.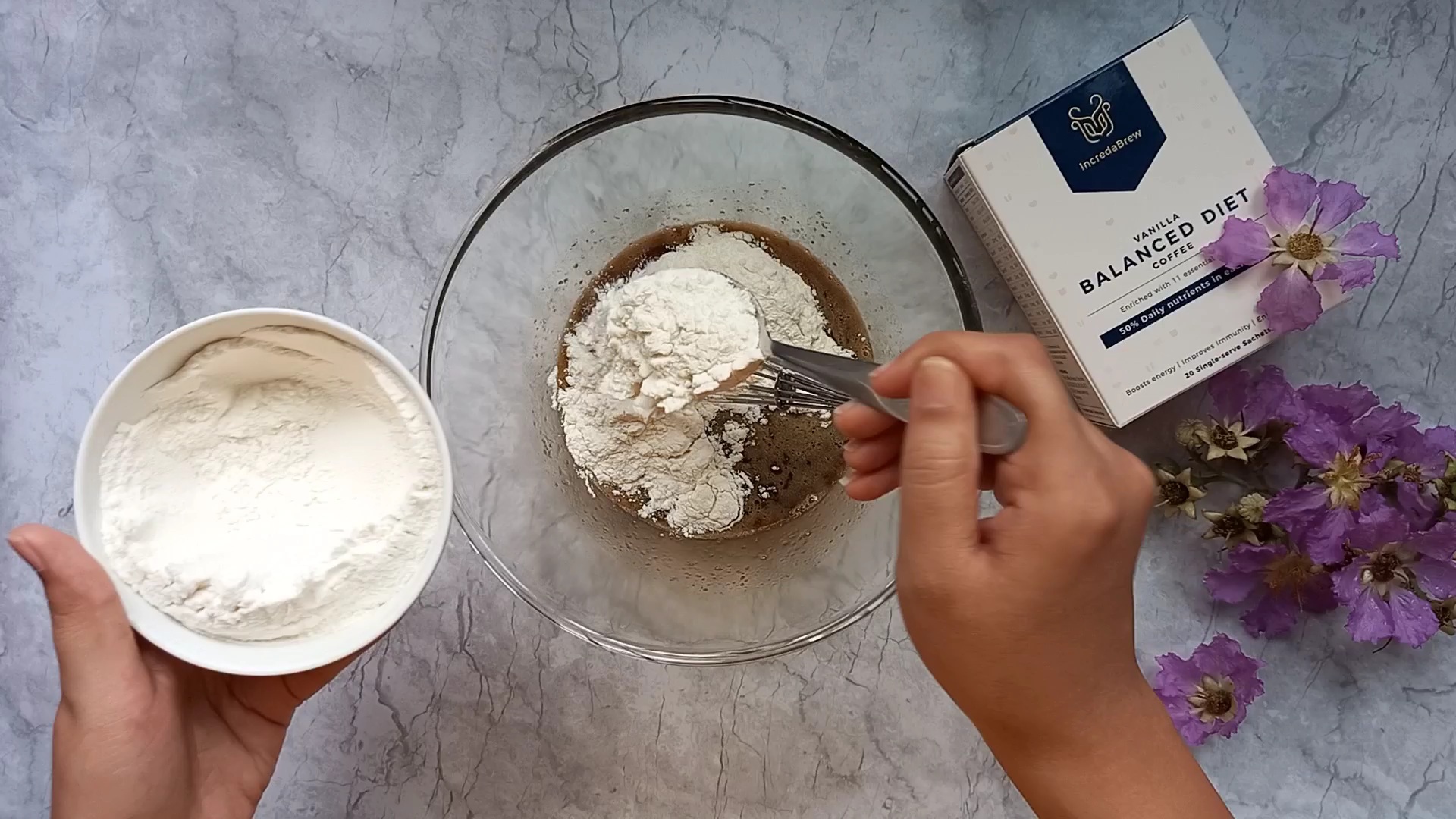 Now take egg whites. Add lemon juice. Whisk them well. Then add 2 to 3 tbsp sugar and whisk. When it reaches soft peaks, it is done.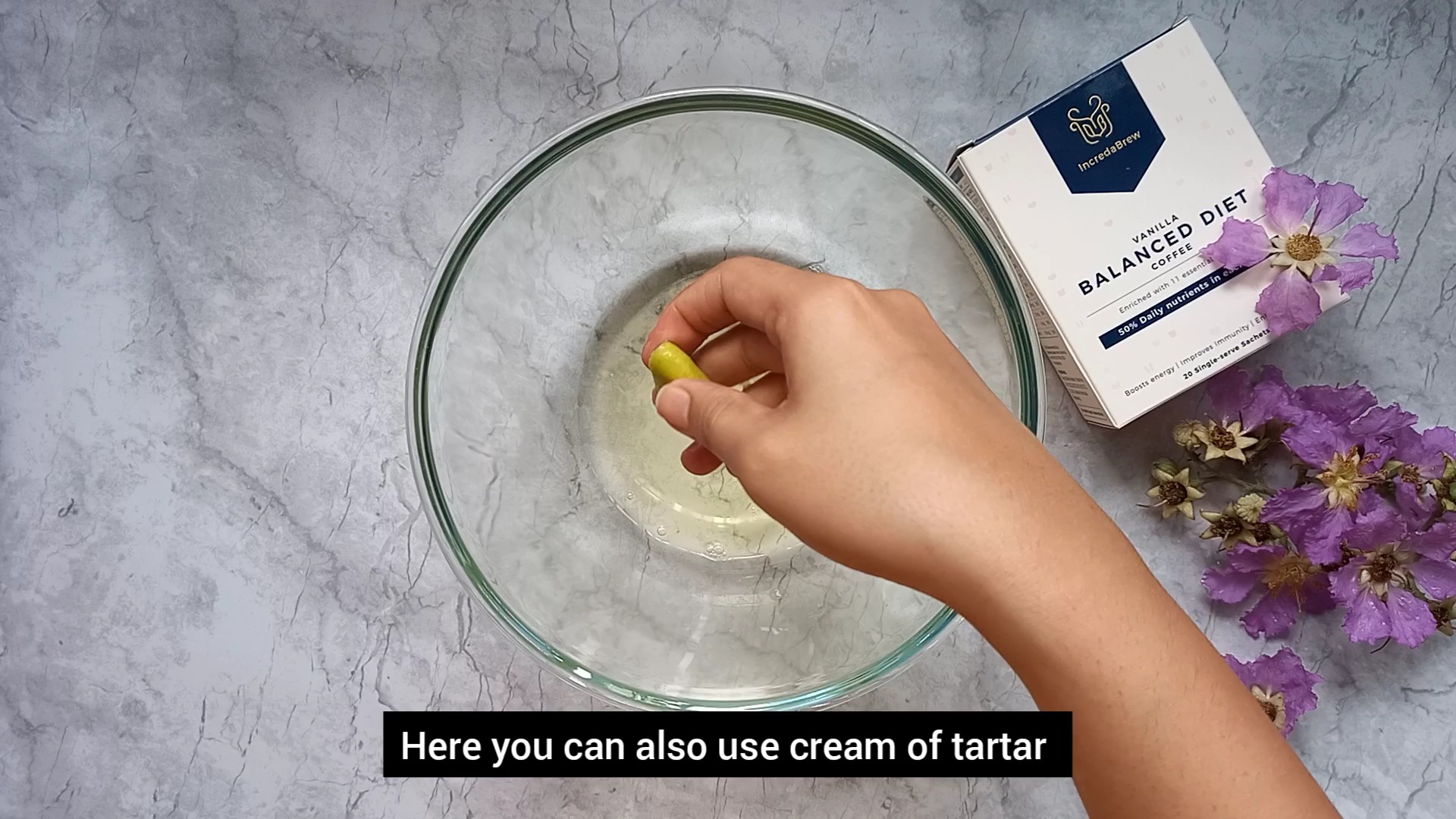 Now fold the whites with the yolk batter. And mix well. The coffee cake batter is ready.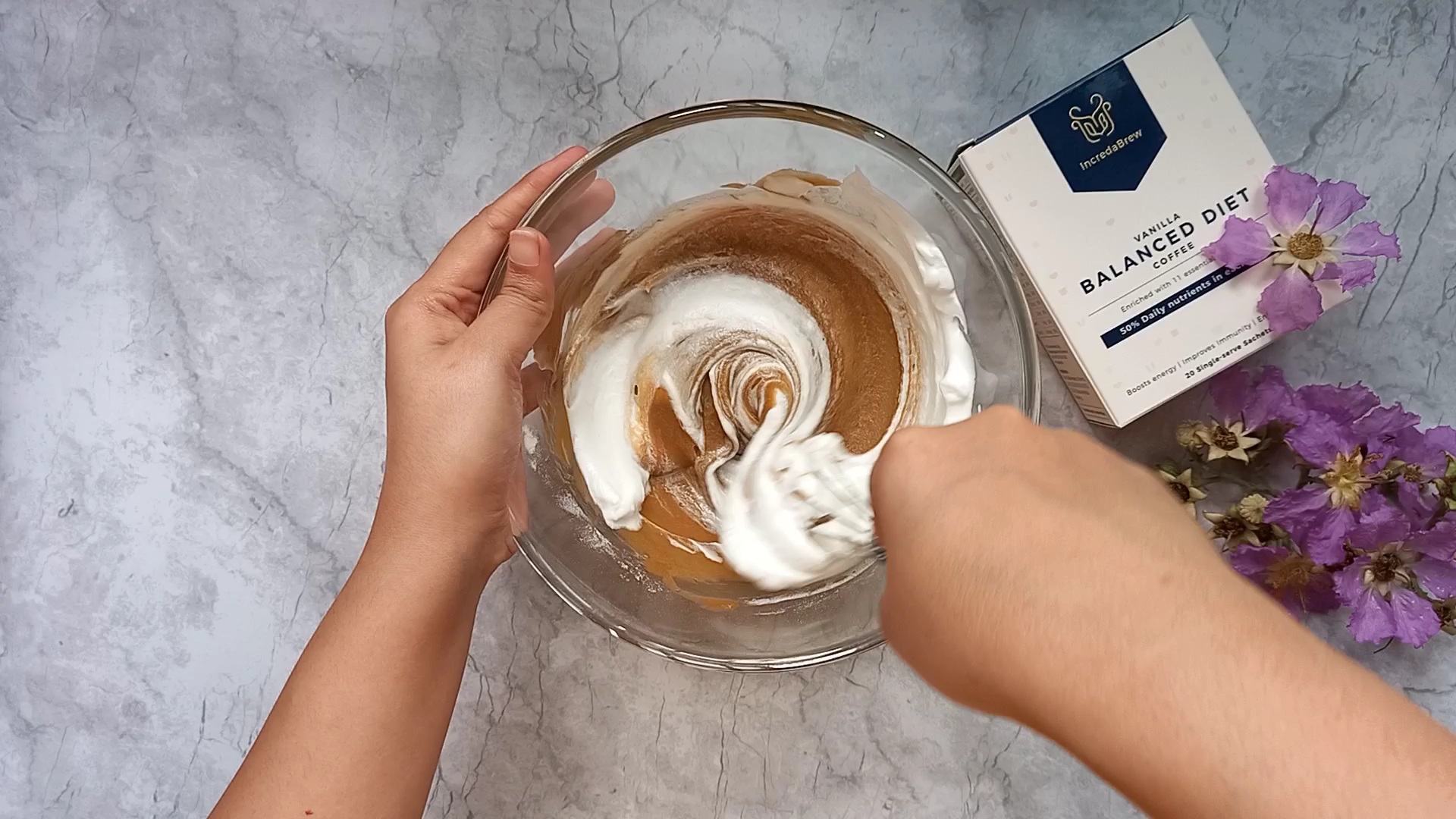 Pour the batter in a greased tin. Bake the cake for 15 to 20 minutes at 180 degress Celcius.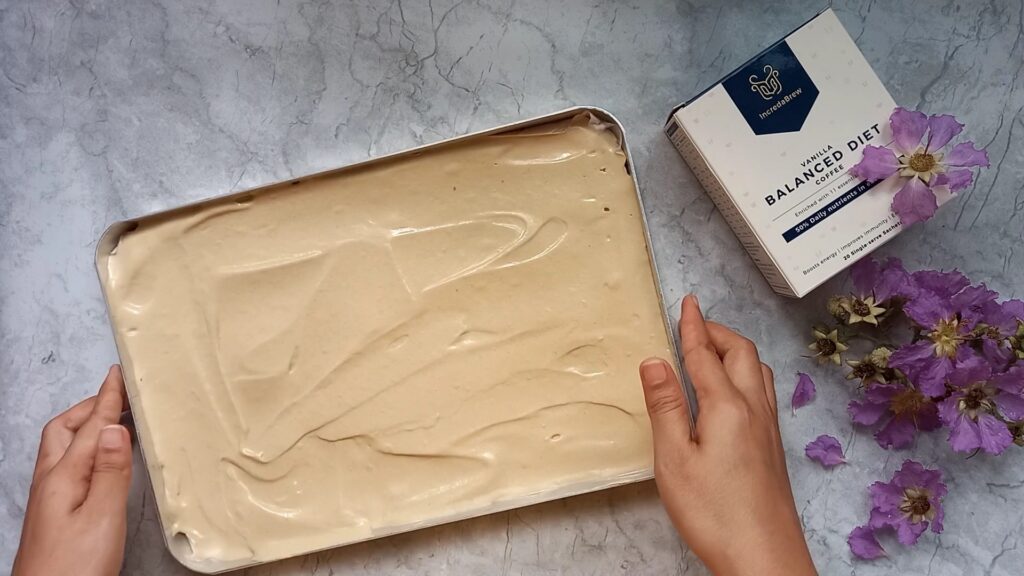 After that leave it to cool down.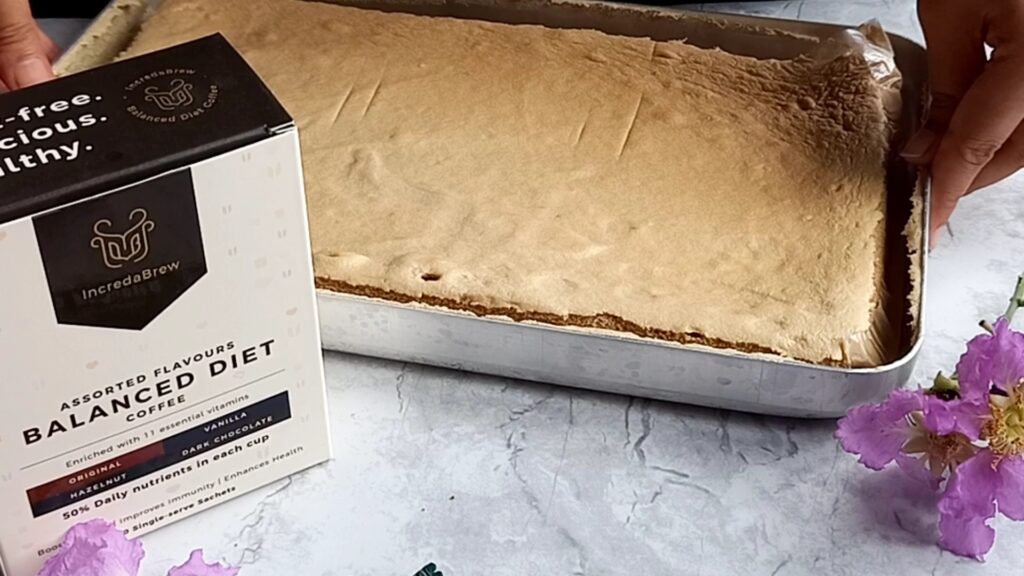 Now whip some nondairy cream or heavy cream. Then add coffee into it. Here I use hazelnut coffee flavor (by INCREDABREW). Mix well.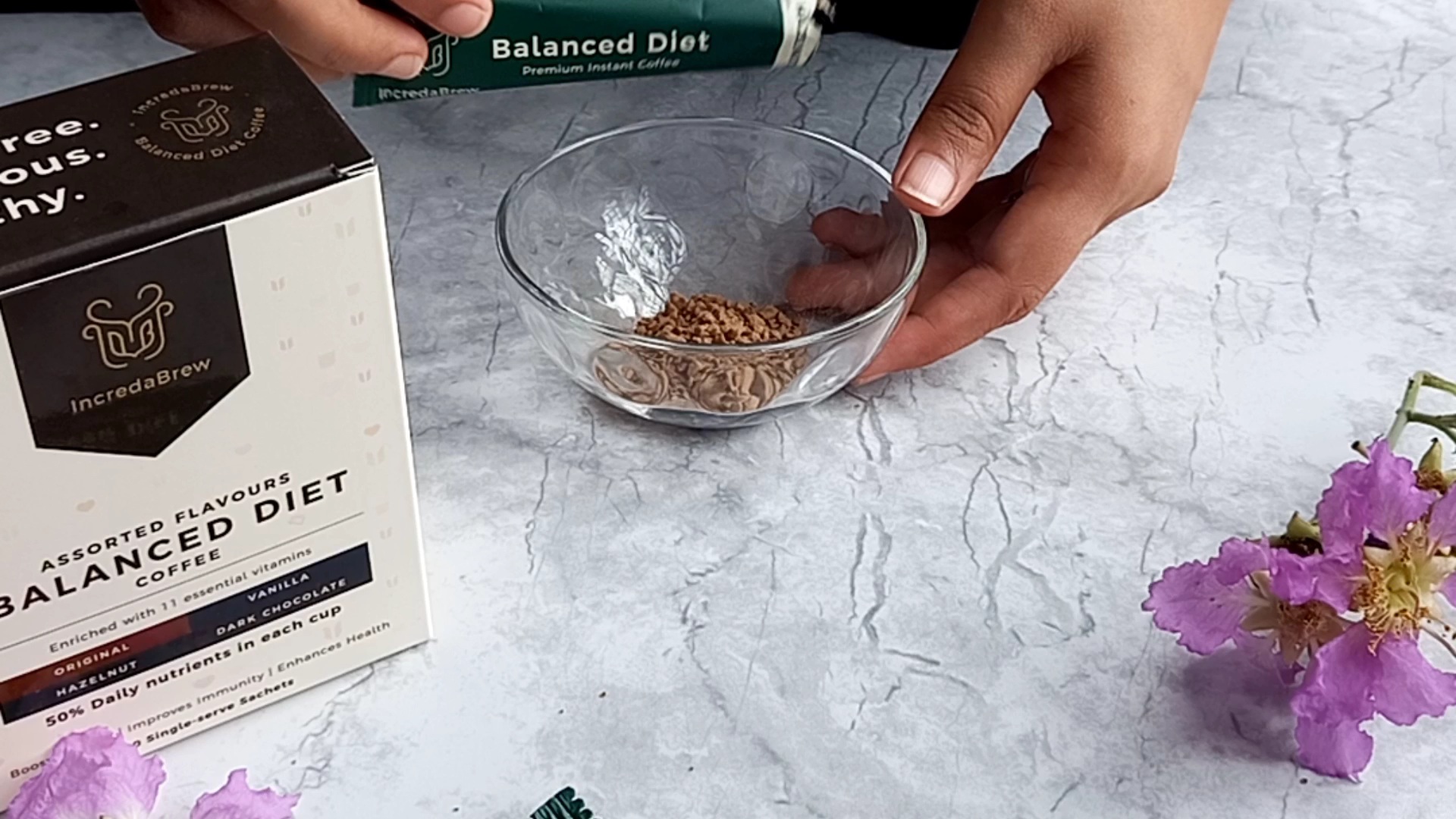 After that layer the cake and cream. Decorate it as you like.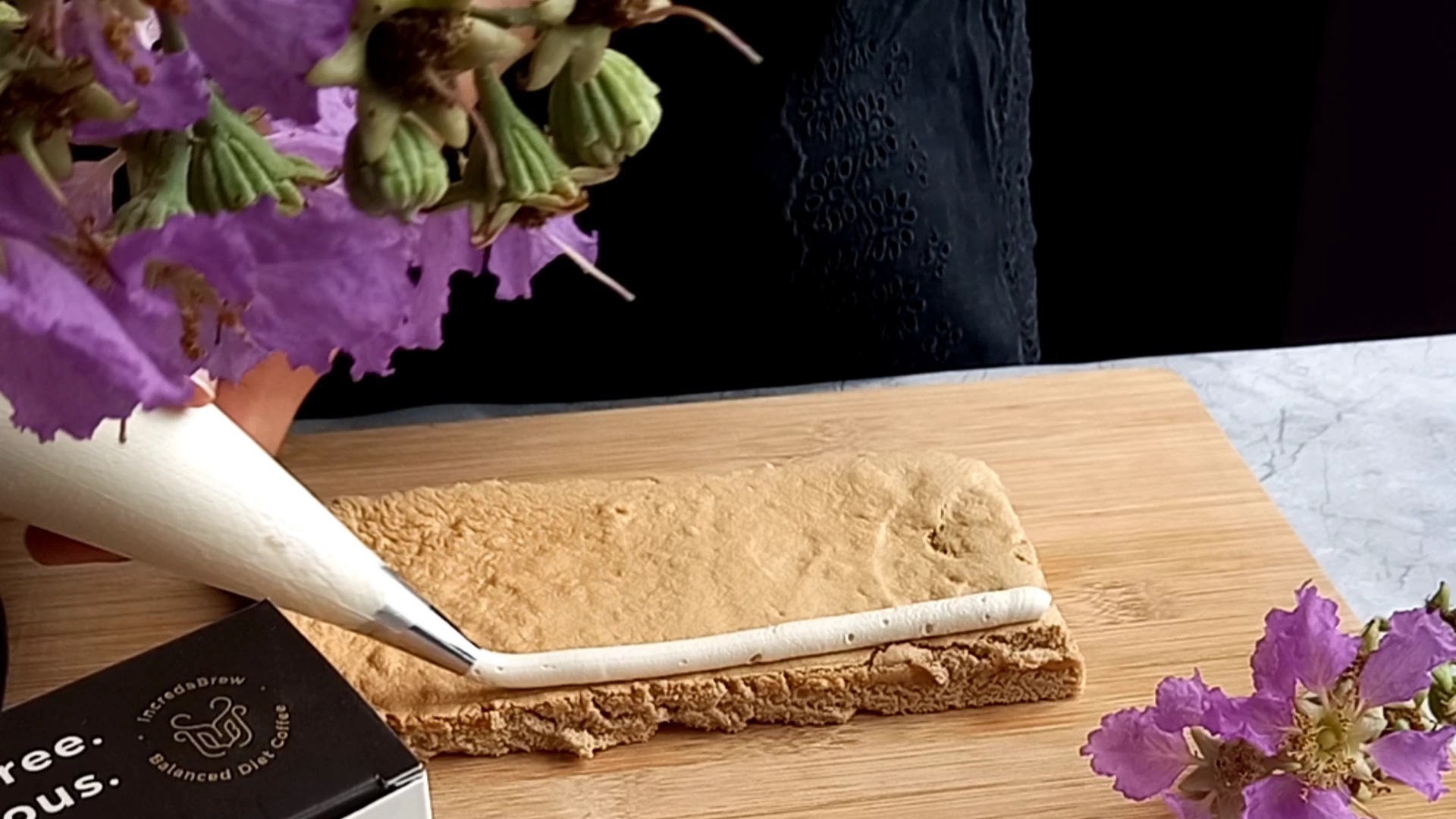 Dust some cocoa powder. vanilla coffee cake with hazelnut cream is ready to eat. Enjoy it with a cup of coffee or make this delicious cake on any type of occasion.