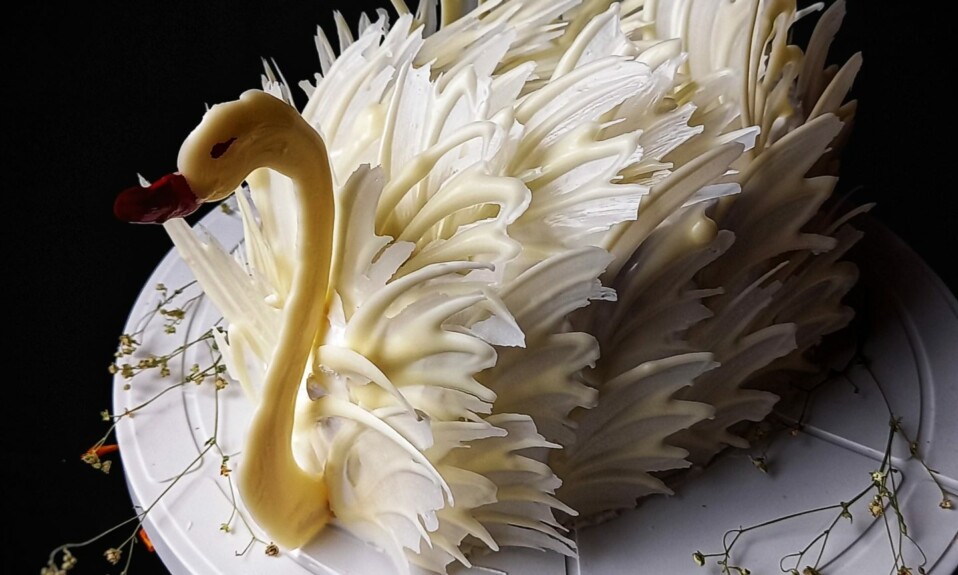 Swan cake design | Eggless chocolate cake | The best chocolate cake recipe | Learn how to make this beautiful eggless chocolate swan cake with step-by-step photos and video. I am very excited to share this awesome swan cake recipe. if you think that it is very difficult to make, it's wrong. This cake design is so simple and easy to make that anyone can make this very easily at home. For this design, you only need 30 to 50 grams of white compound chocolate. Yes, with only one ingredient you can also make this design at home.
Along with this design, I am also sharing the best eggless chocolate cake recipe with you. And I am 100% sure that you loved it. And once you try this cake recipe, you can't switch to any other eggless recipe. for this chocolate cake, we need very simple and easy-to-go ingredients. The texture of this cake is super moist and fluffy just like bakery-style cake. Let's jump into the recipe…
Some other recipes from this blog…
Ingredients for eggless chocolate cake
14 to 16 tbsp all purpose flour
A pinch of salt
½ tbsp baking powder
1/3rd tbsp baking soda
5 to 6 tbsp cocoa powder
250 to 300 grams of condensed milk
4 to 6tbsp powdered sugar
2 to 3 tbsp flavorless oil
3 to 4 tbsp butter at room temperature
50 ml milk
250 to 270 ml plain soda water
Ingredients for swan design
Some whipped cream for frosting
Some chopped kiwi or other fruit for stuffing
50 to 60 grams of white compound chocolate
How to make eggless chocolate cake?
First, grease the cake tin with some butter and flour.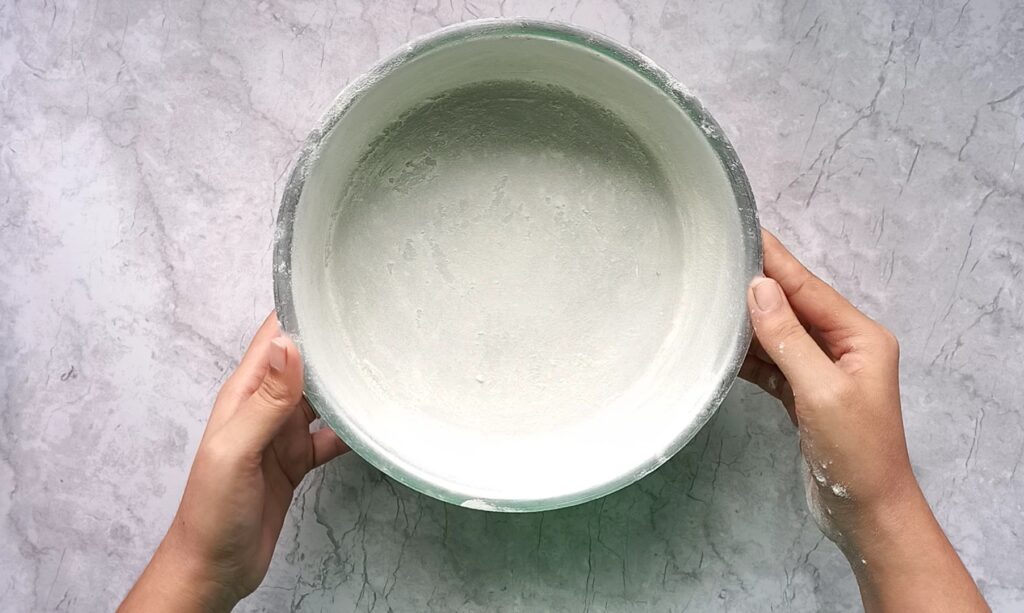 Now take a bowl. Add flour, first sieve the flour well. Then add salt. Add baking powder.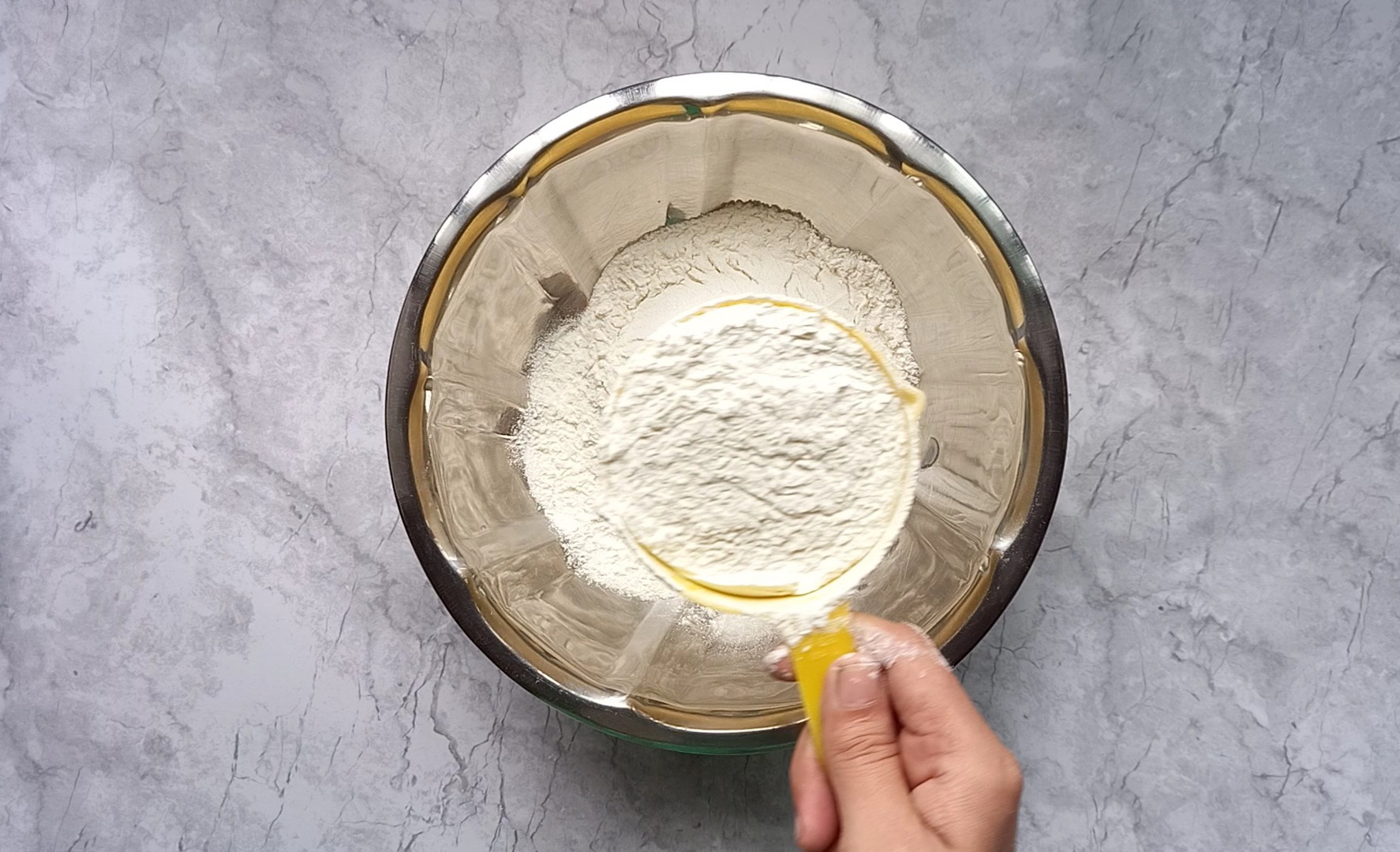 Add baking soda. Add cocoa powder. Mix them well.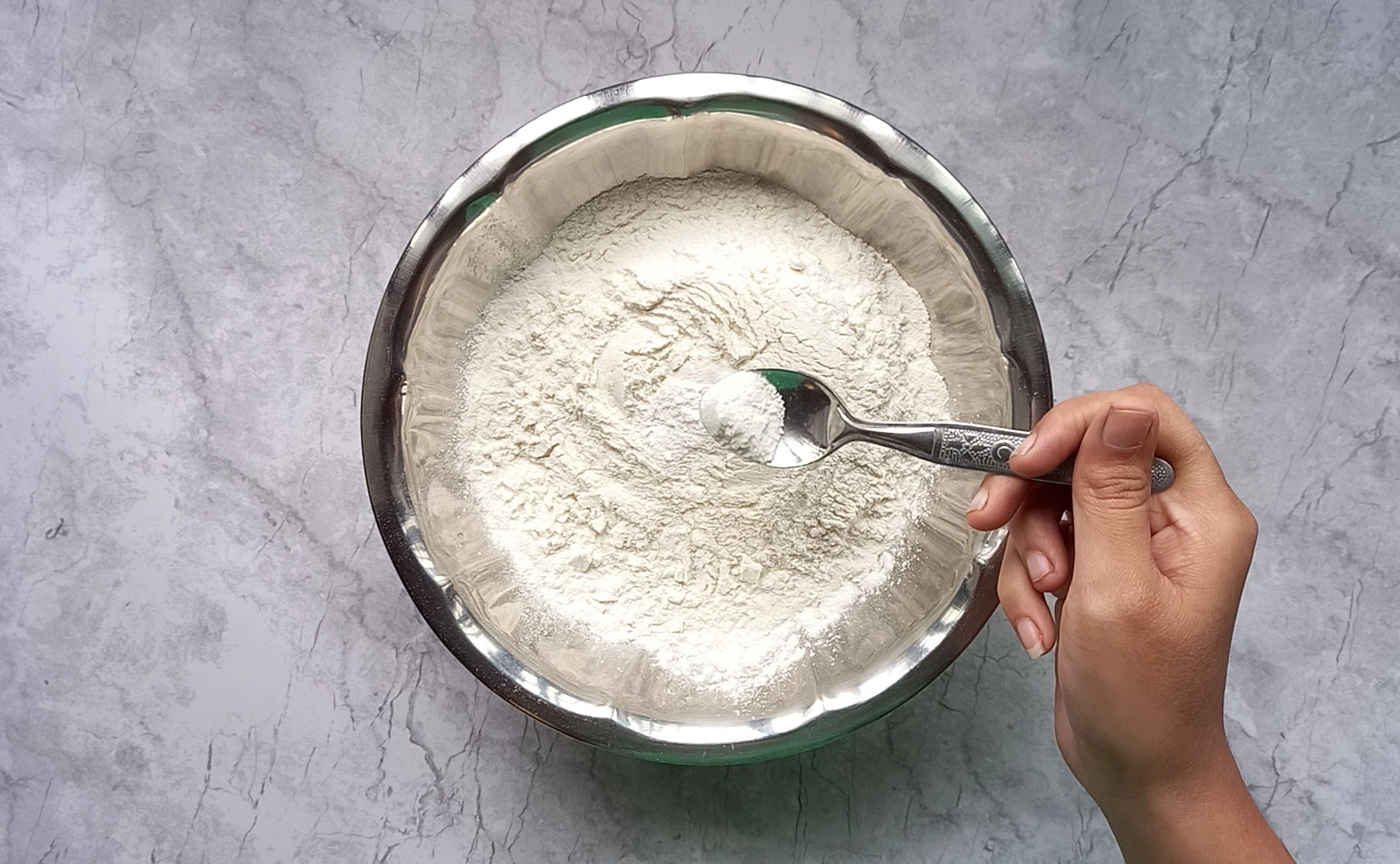 Now take another bowl, add condensed milk. Add sugar.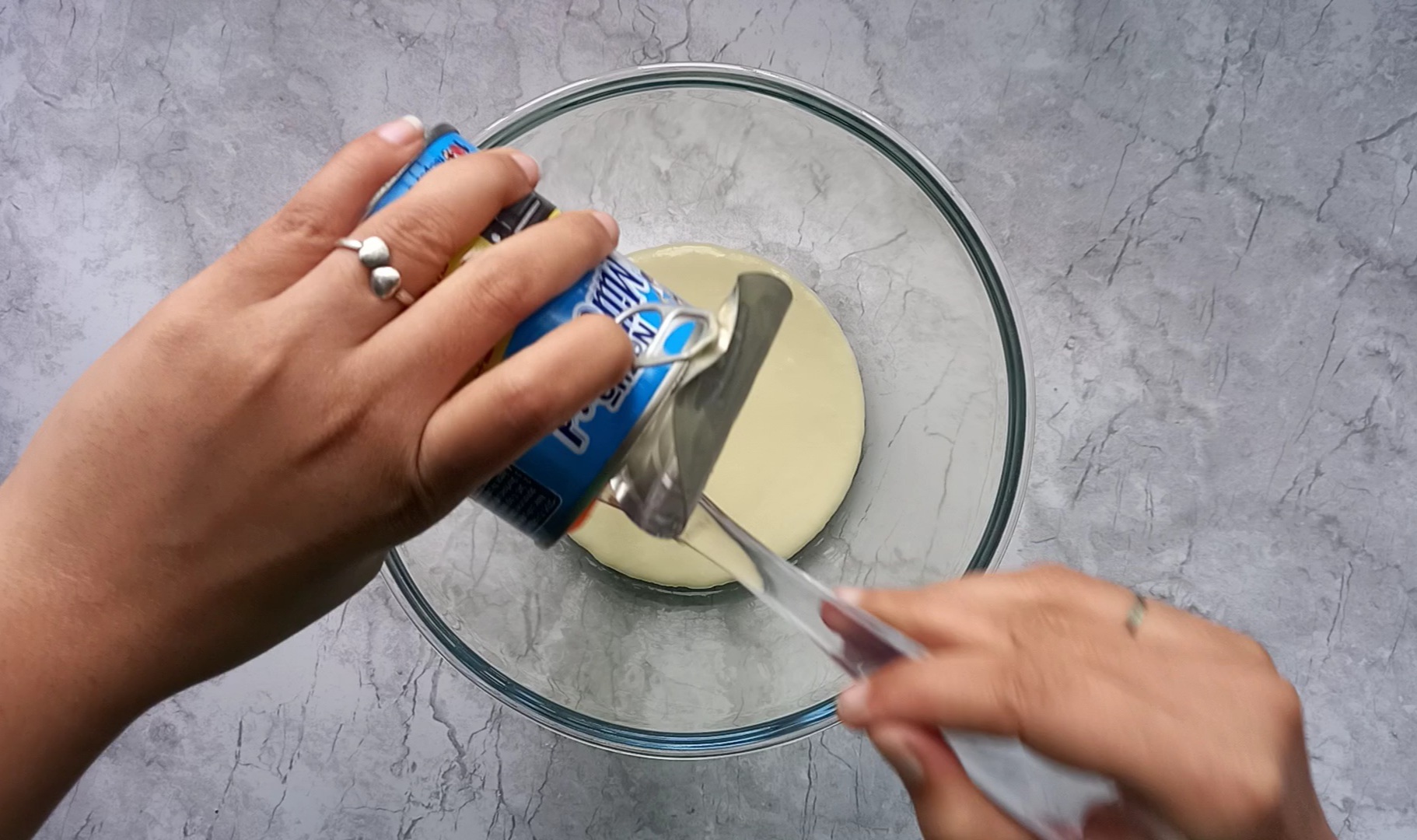 Add butter. Then add oil. Mix well. After that, add milk. Mix well.
Now add dry ingredients. first, add half of them. Mix well.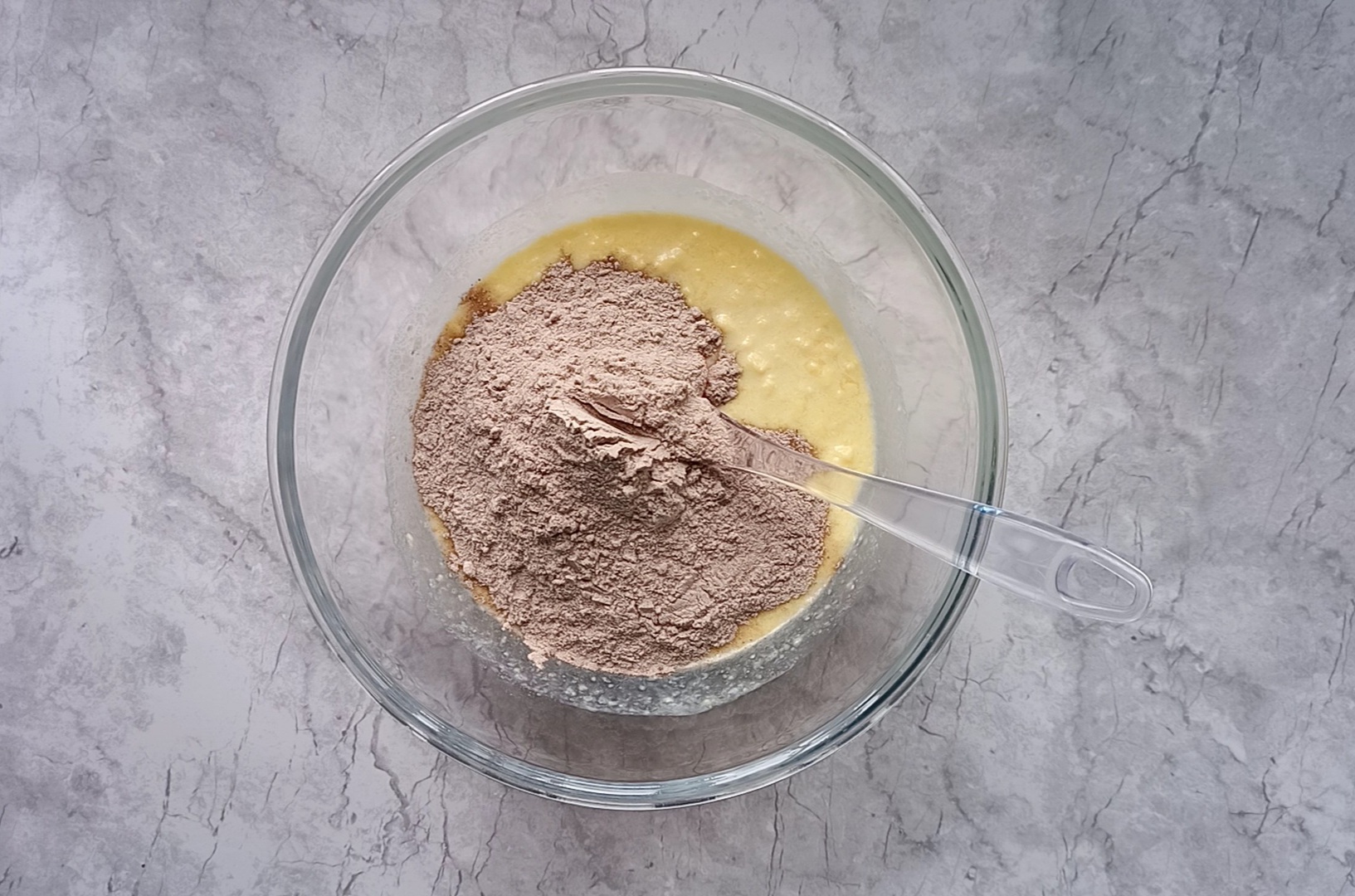 Then add another half. Here, make sure that the batter of your cake has to be thick like doughy thick. You can see the thickness, it is almost like cookie dough.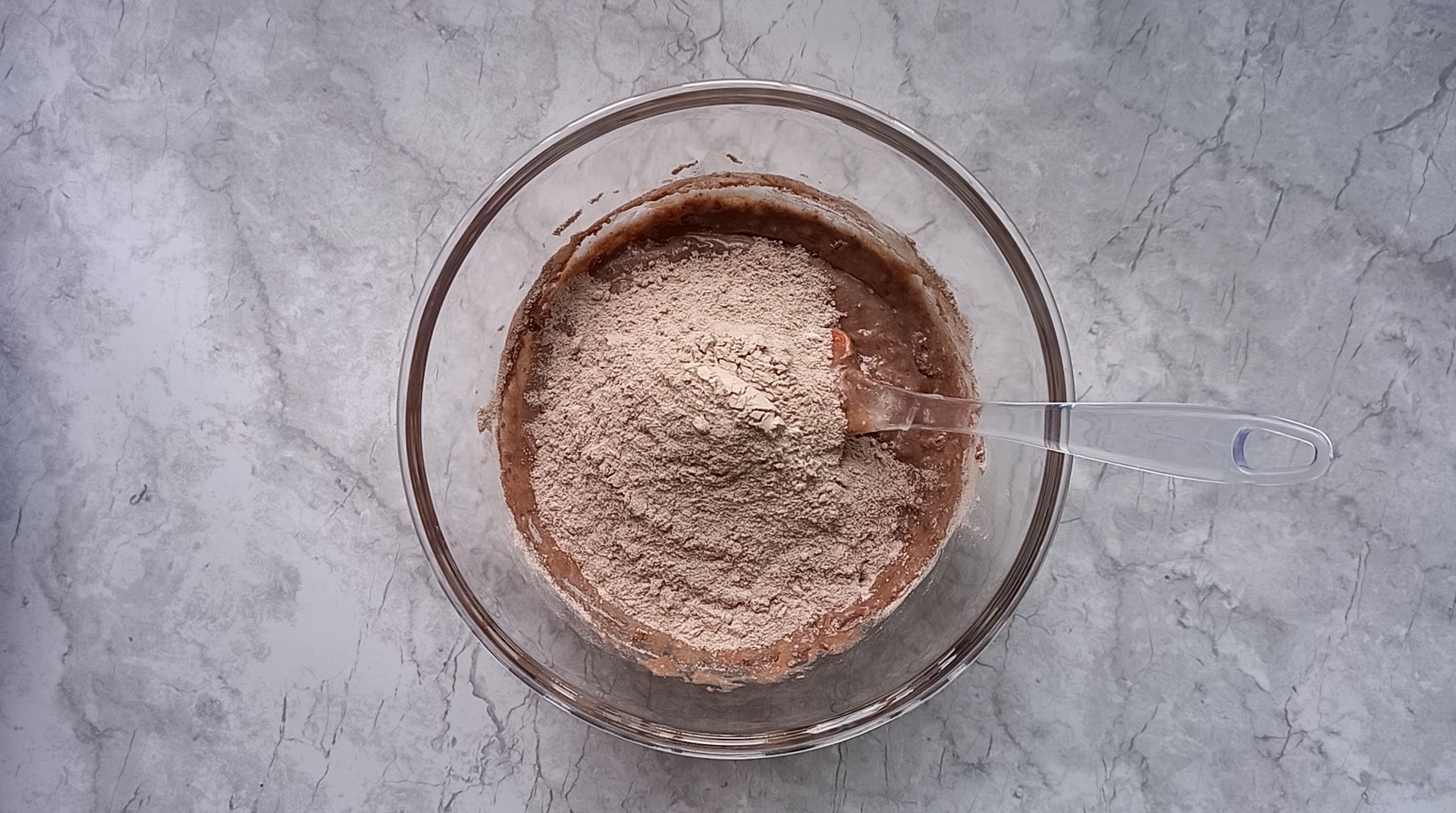 Then add soda water. Do not worry about the taste of the cake. Because soda water is perfectly fine with this batter and it does not affect the taste of the cake. Now mix well.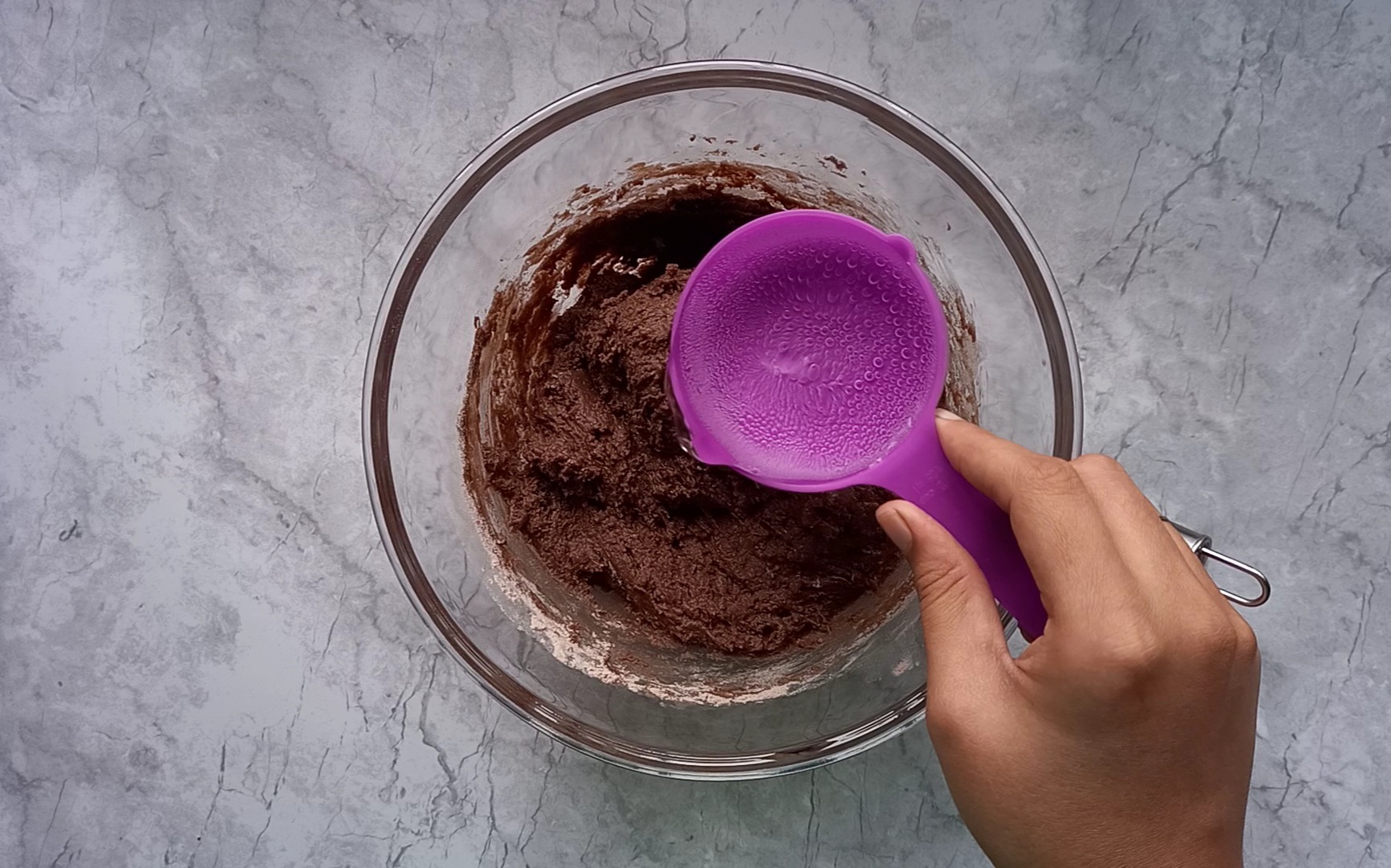 After that pour the batter into a cake tin.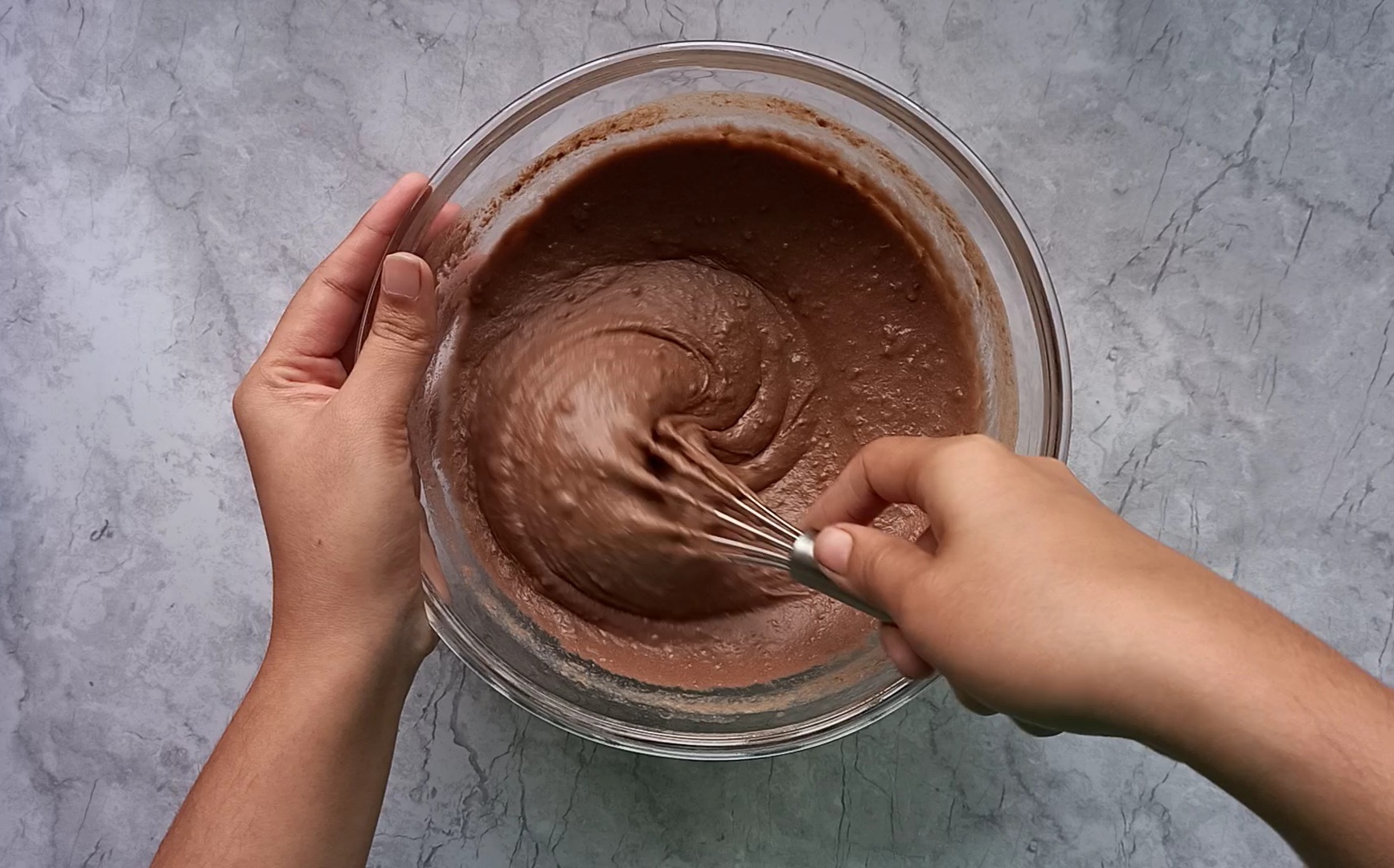 Bake it for 50 to 60 minutes at 180 degrees Celcius. Or until it is completely baked.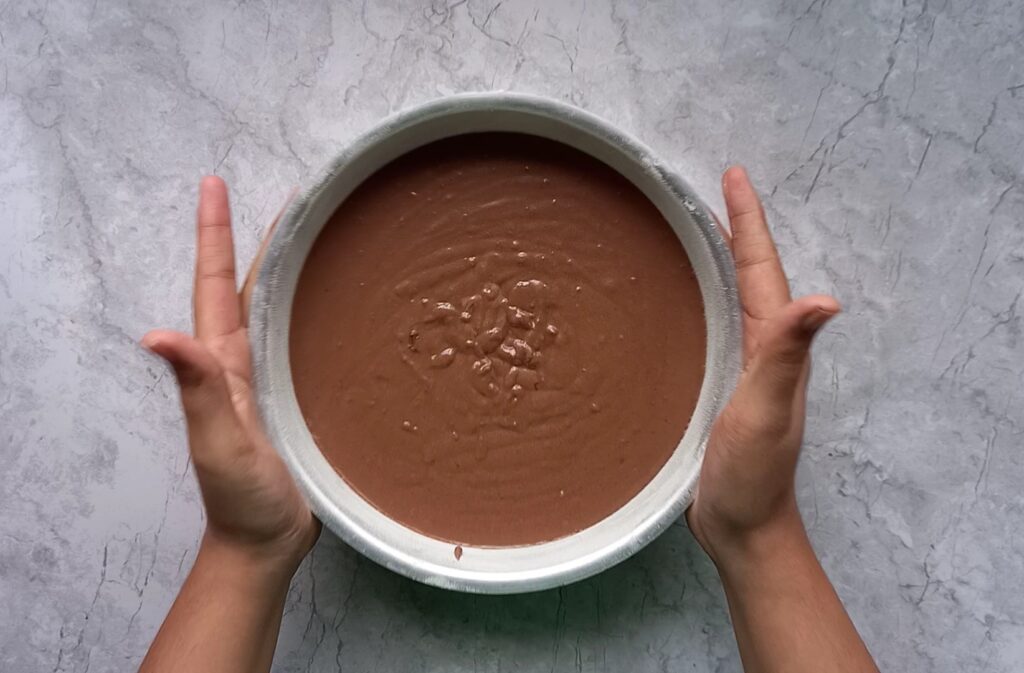 After that remove it from the oven.
Cover it with a cloth. And leave it to cool down.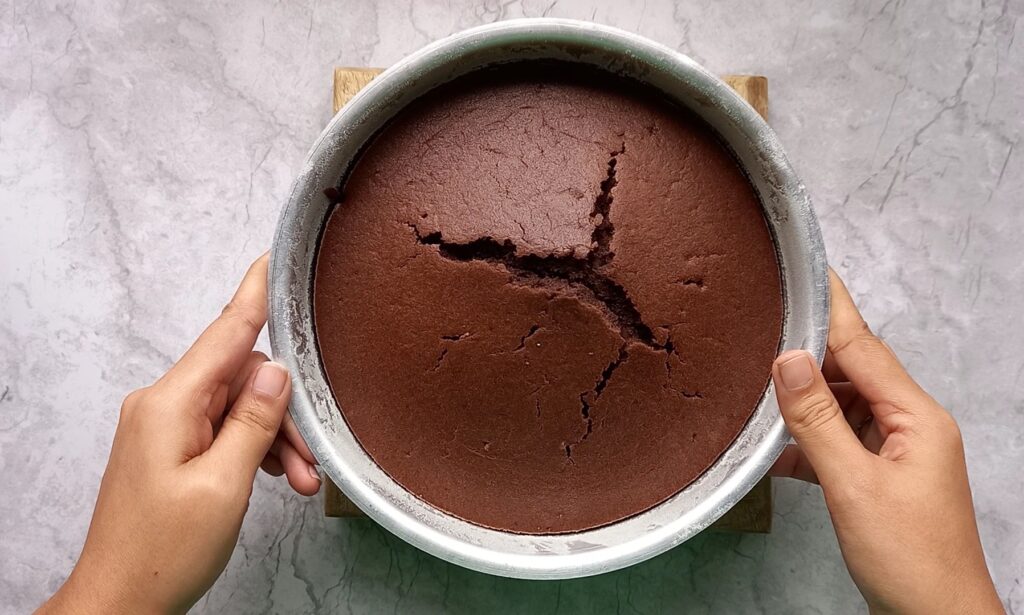 How to make swan fethaer and head?
For swan feather and head, Take some white chocolate and melt the chocolate well.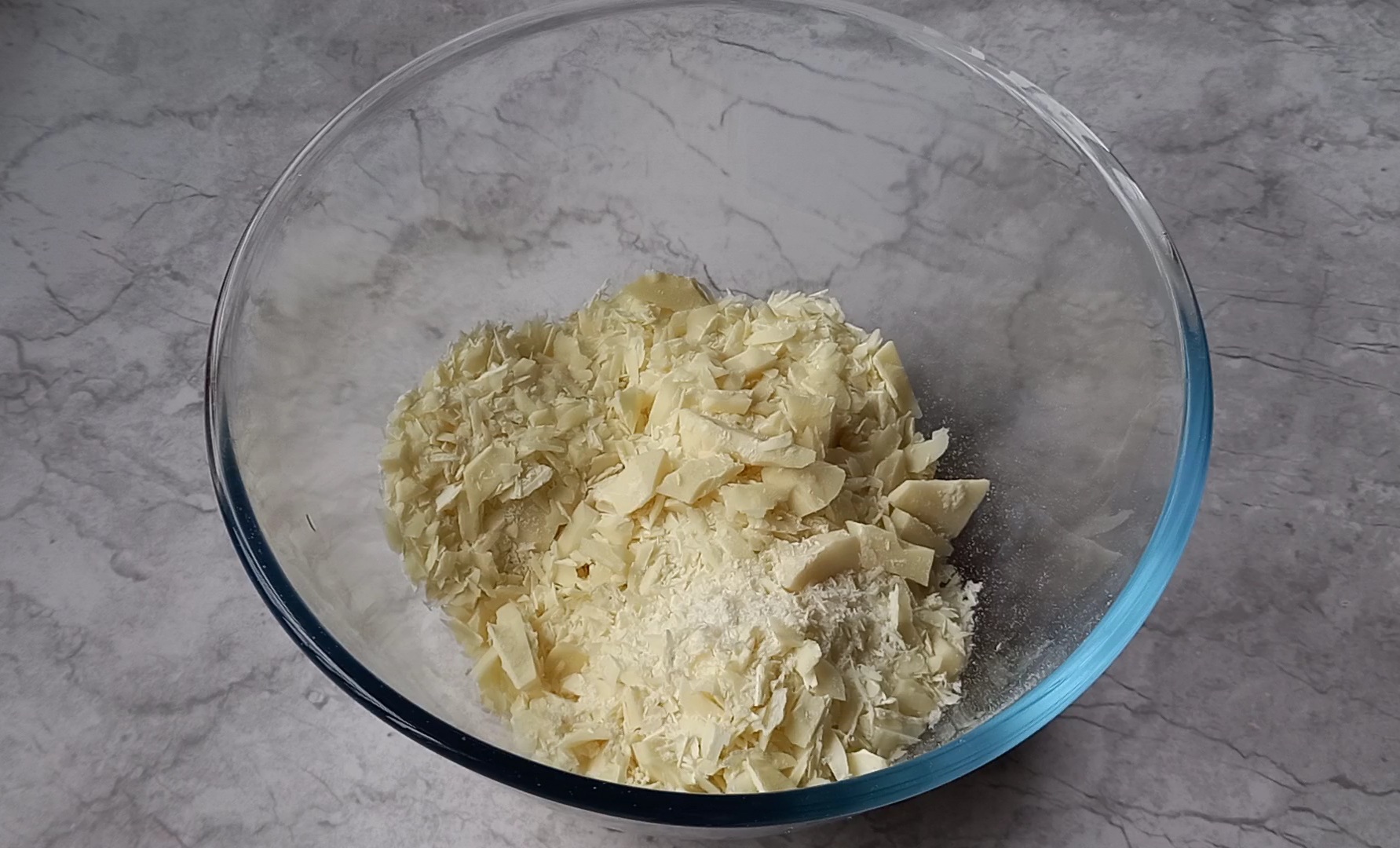 Now take a plastic sheet. Add a drop of chocolate and spread it with your finger like this.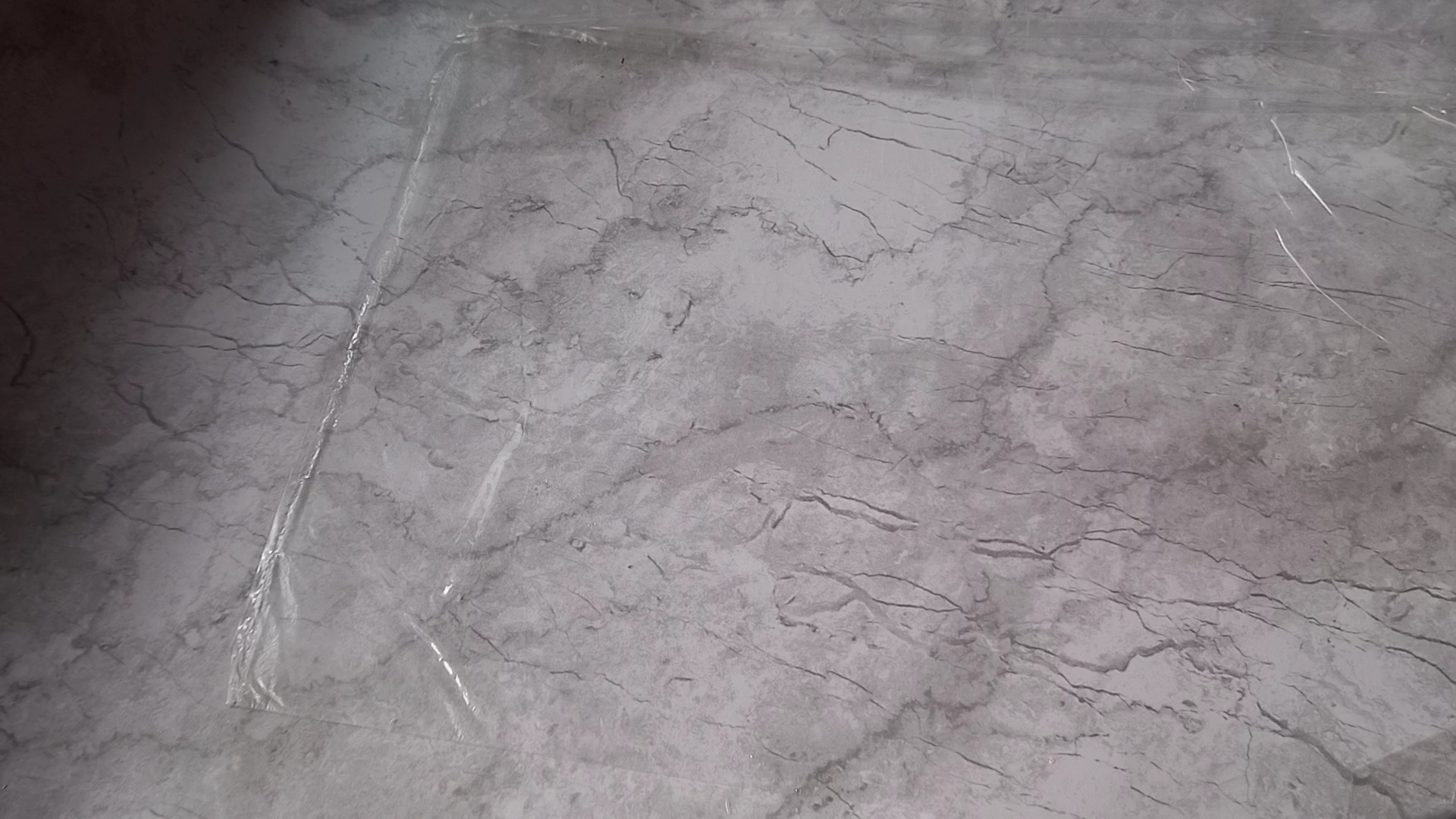 And give them the shape of a feather. Make all of them like this. Leave it to cool down. Now remove the feather carefully.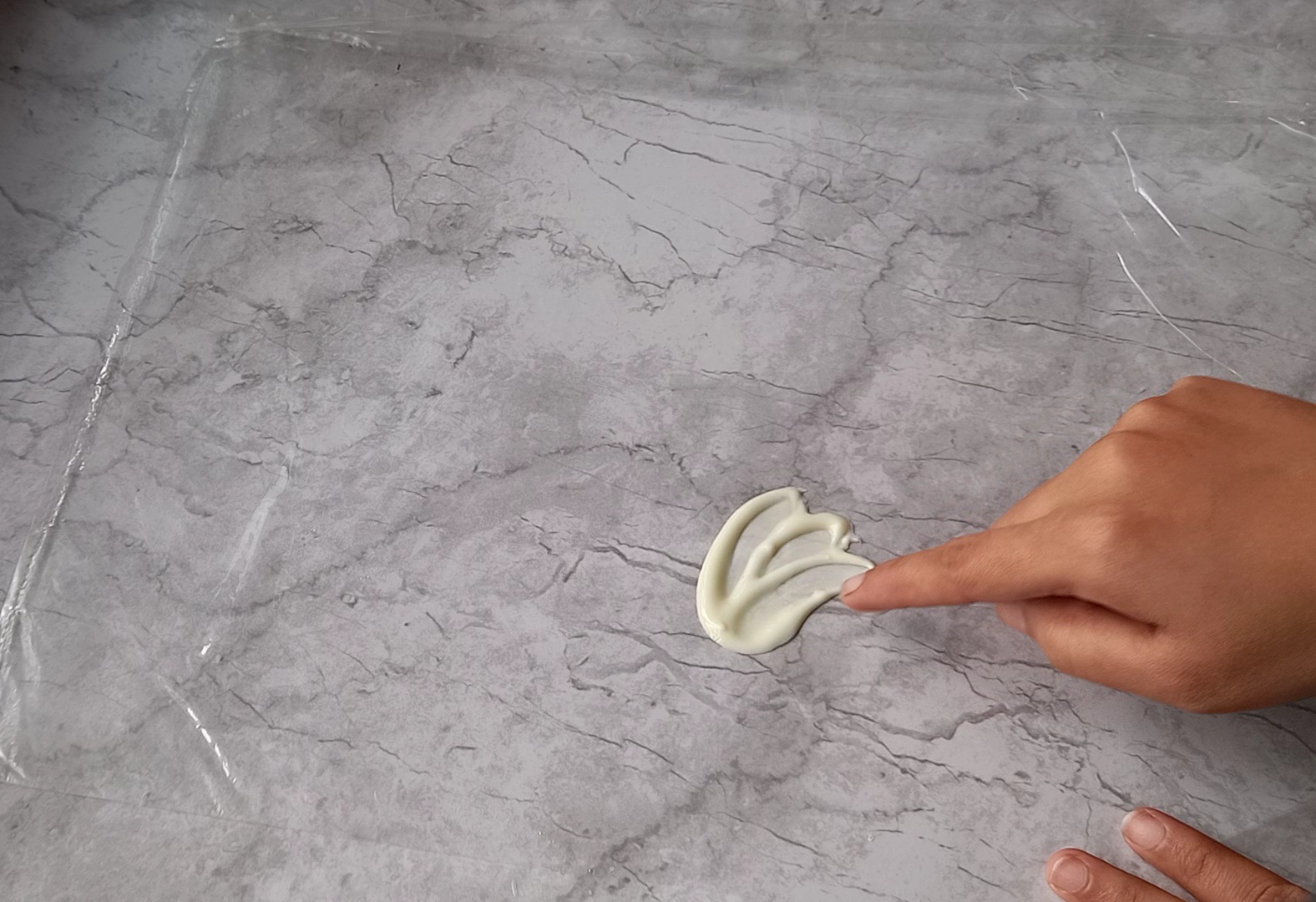 And also makes the head of the swan. Place a toothpick or any stick for support.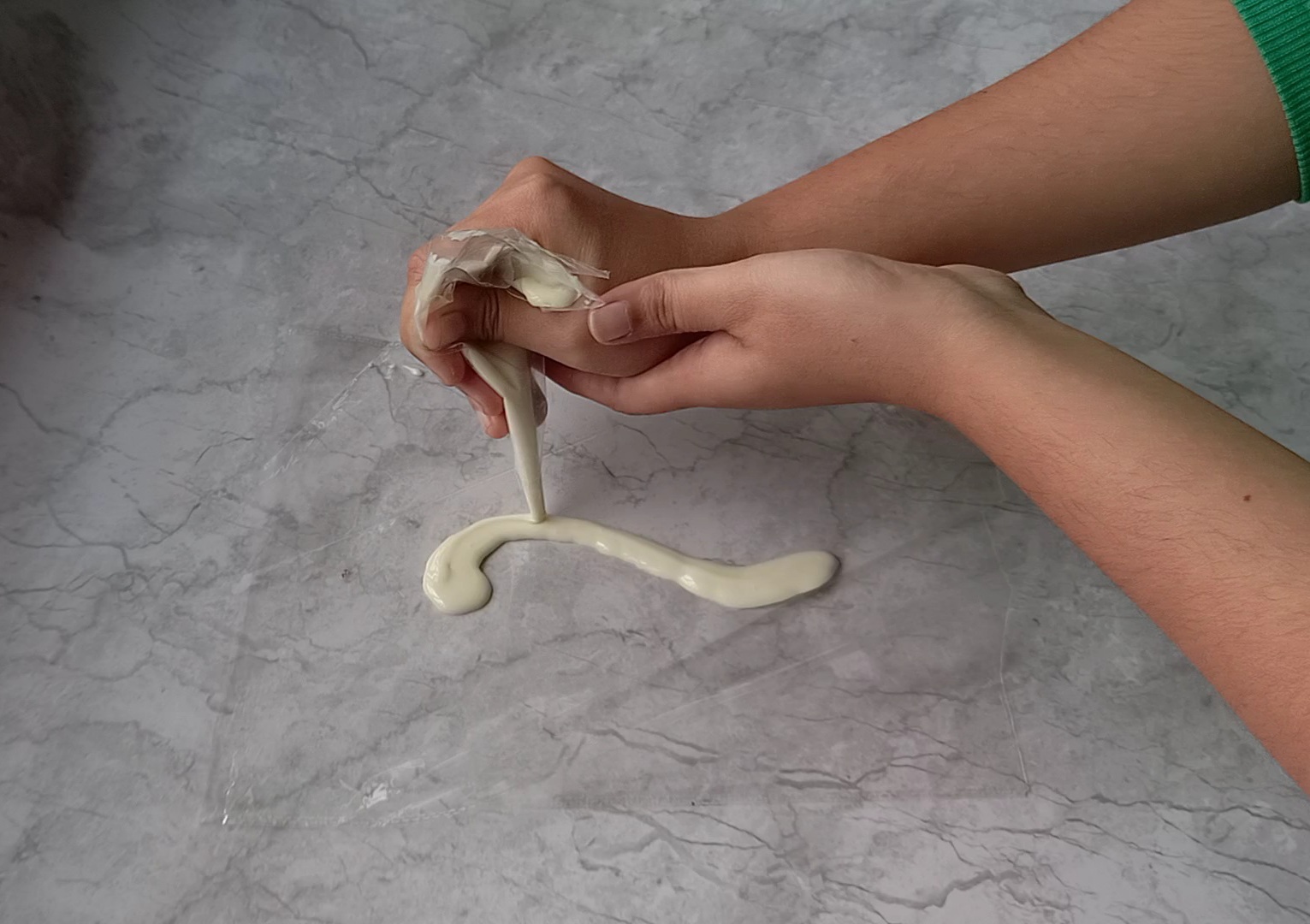 How to make swan cake design?
For frosting, I am using whipped cream. You can use any type of frosting for the cake. After cooling, divide the cake into three layers.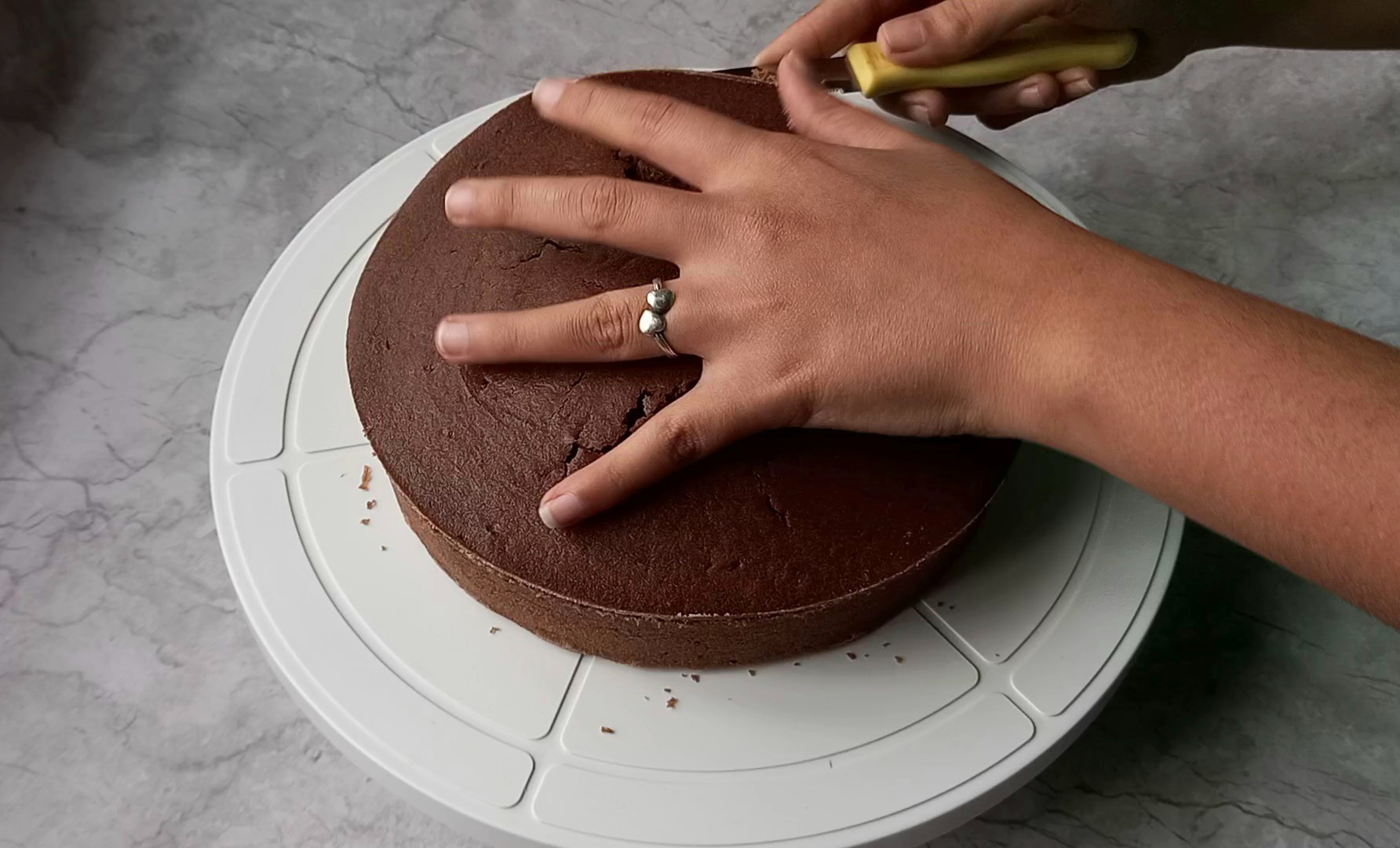 After that shape the cake like this for a swan structure.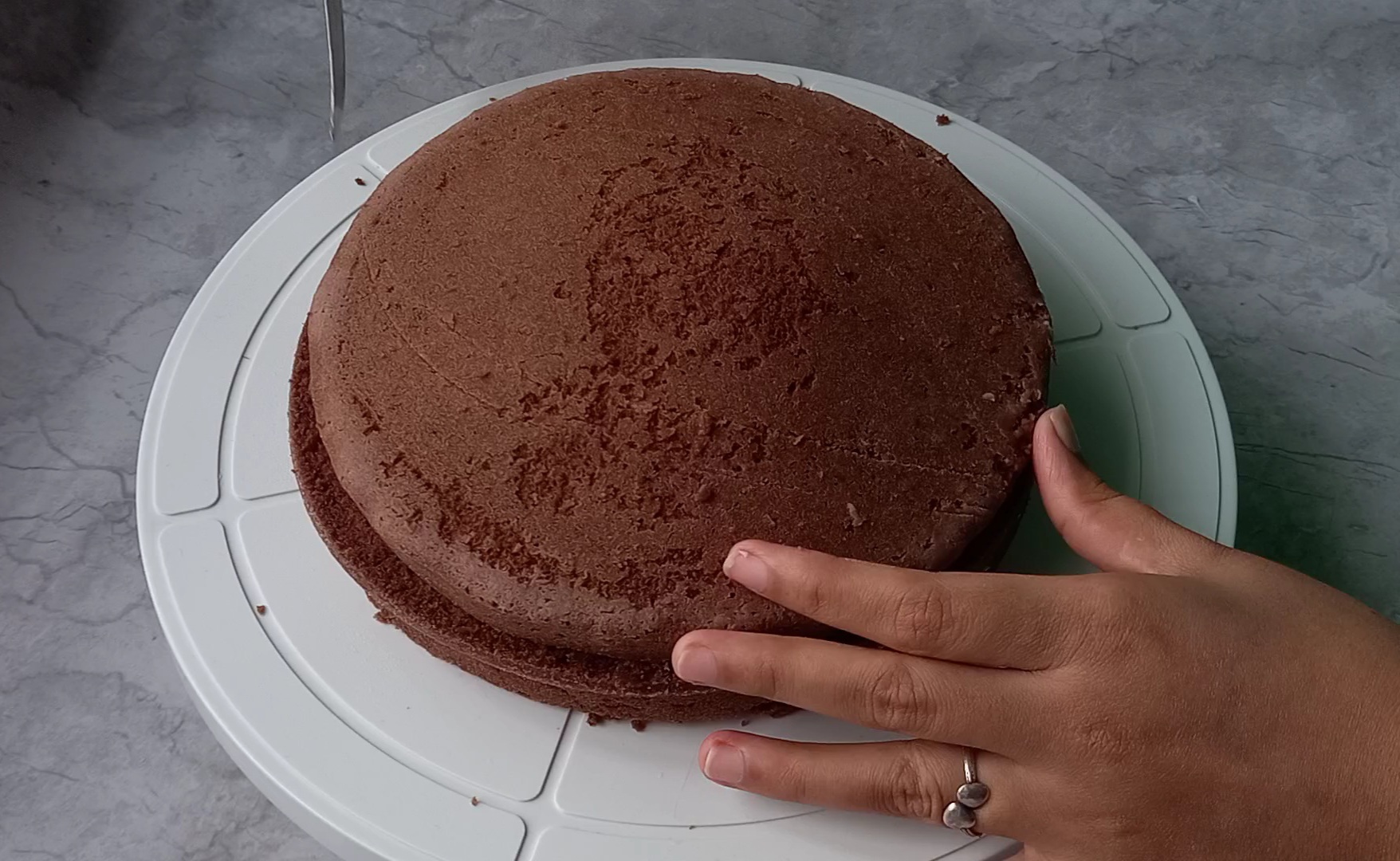 Now add cream. Add chopped fruit.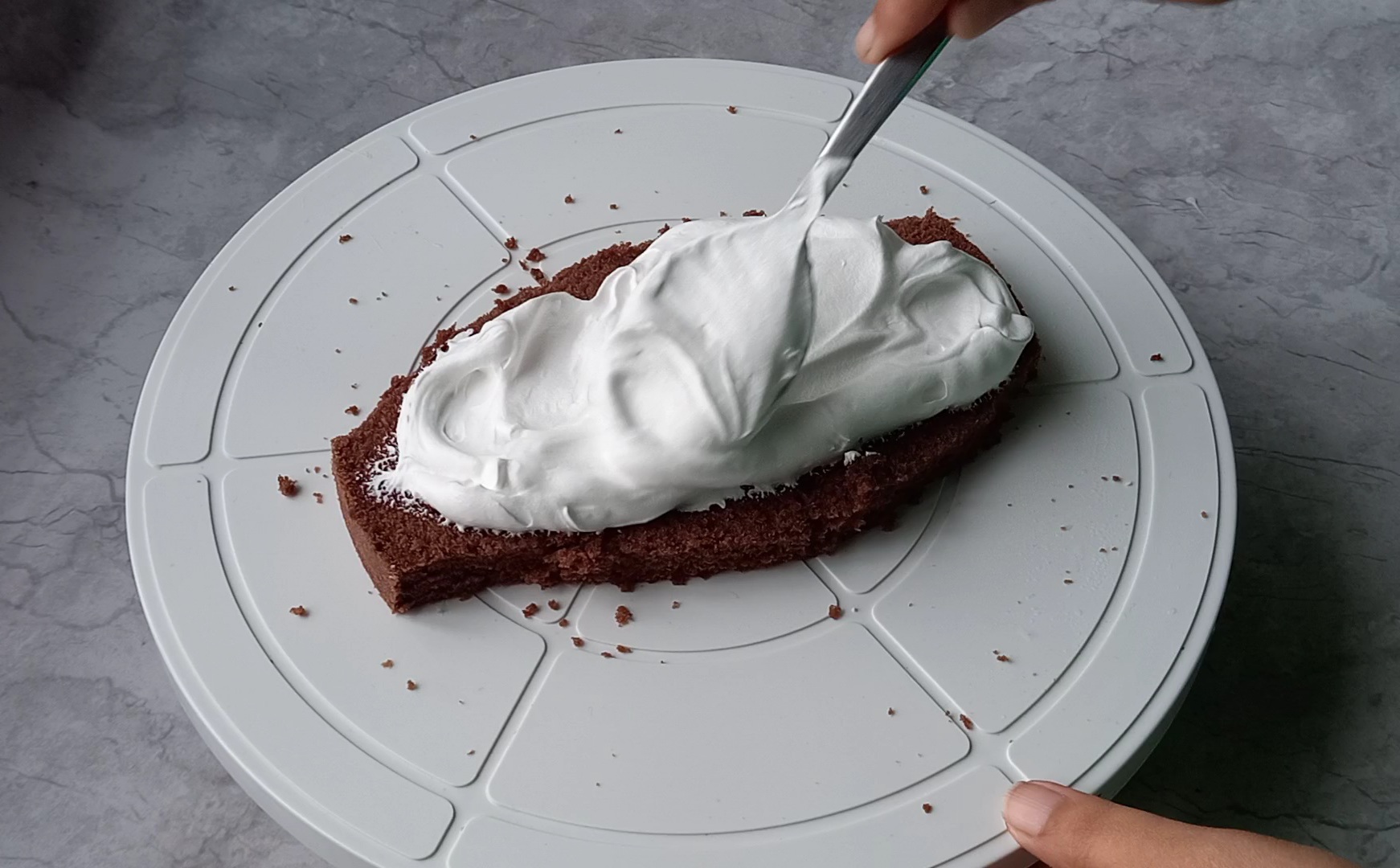 Then place another layer and repeat the process. Now cover it with cream. Trim the edges of the cake from the top like this.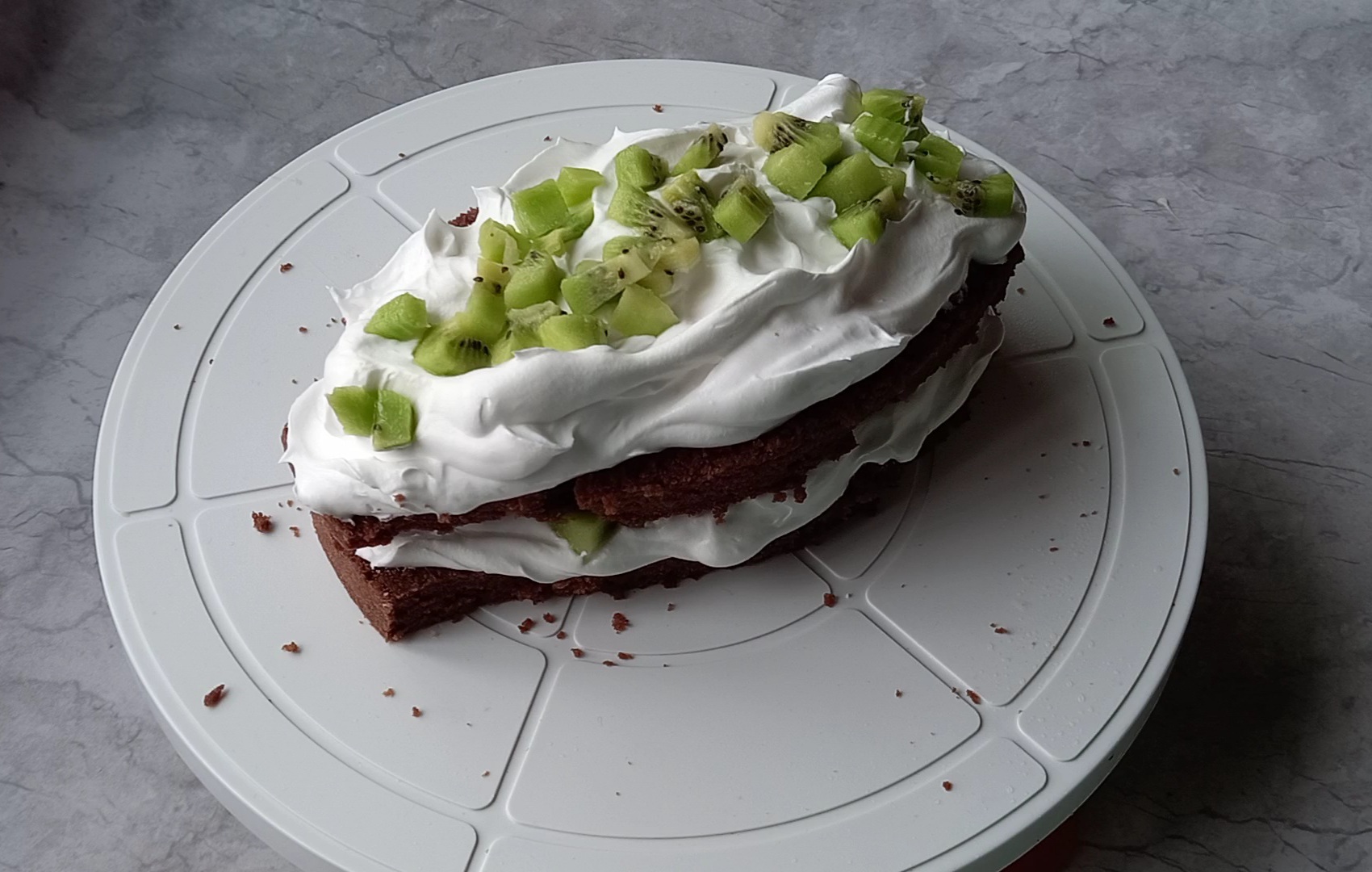 For a better tutorial watch out the video. Now smooth out the cake.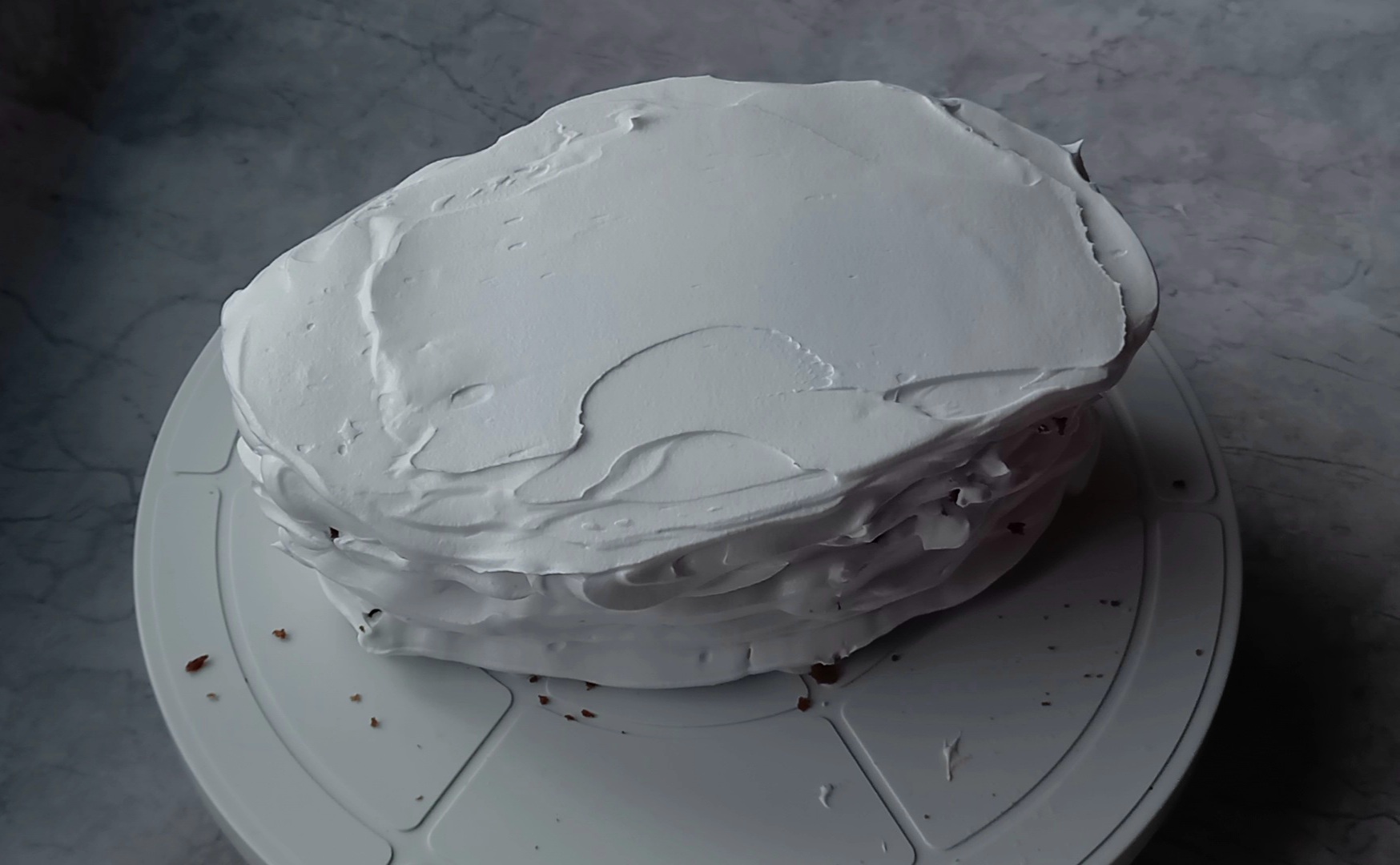 And place them one by one on the cake. Cover the cake with feathers.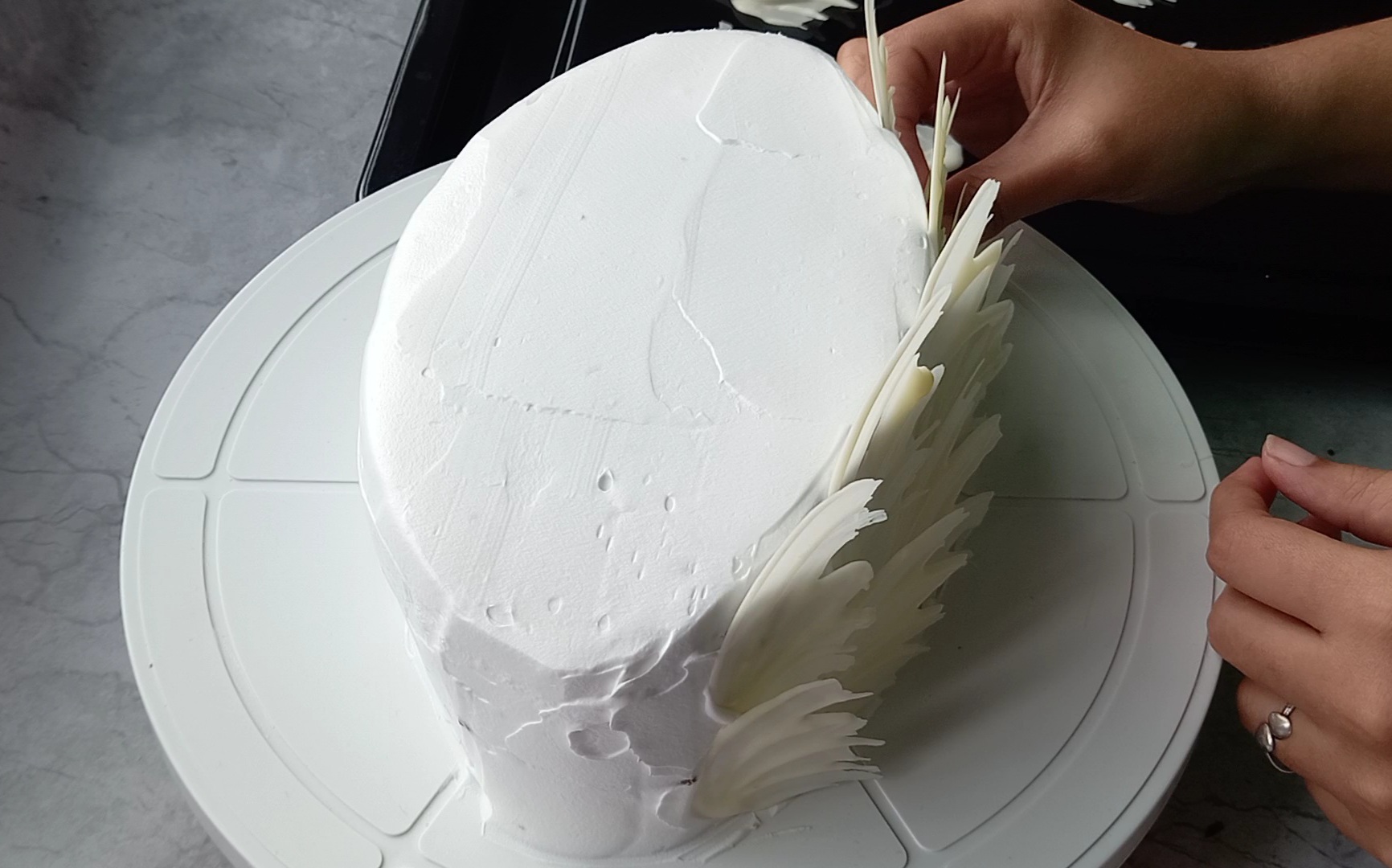 Then insert the head of the swan into the front side of the cake. Store it in the fridge.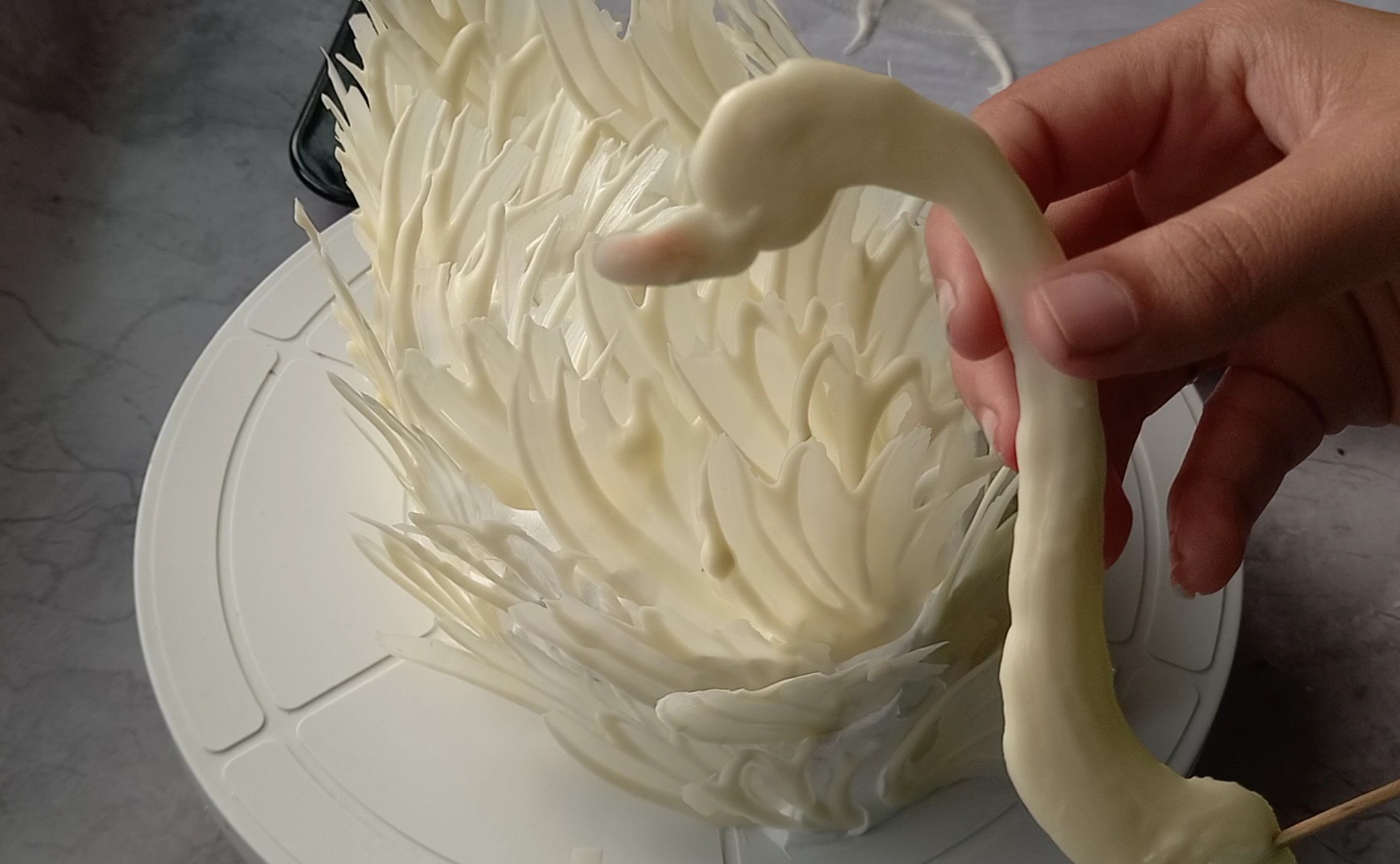 Swan cake is ready. Hope that you like this cake decorating technique. Make this cake on birthdays or any occasion.