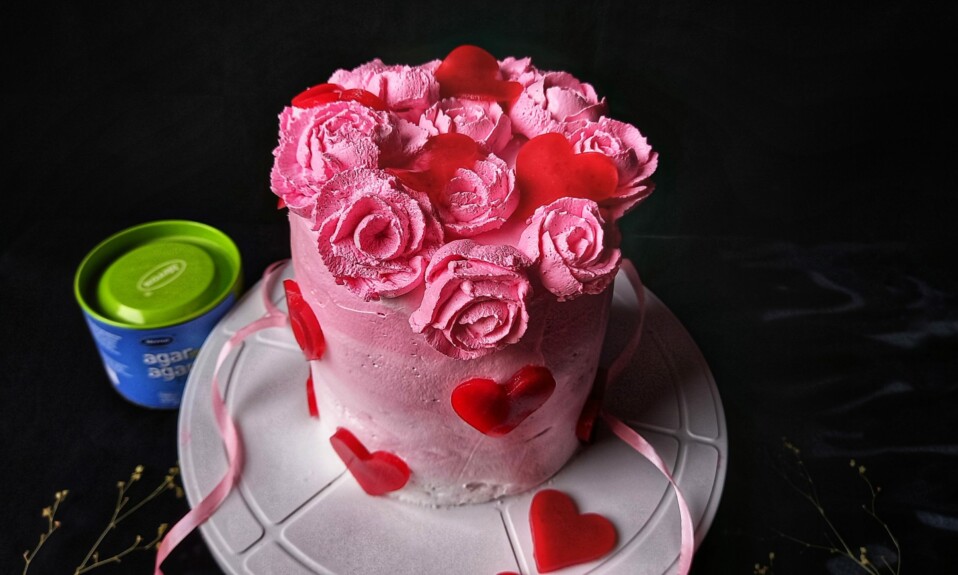 Valentine Cake | Vanilla strawberry Chiffon cake | Hello everyone, welcome to Candid treat. today's post is all about love. Yes, because we are going to be making a beautiful pink floral valentine cake. Basically, it is a vanilla sponge cake with layers of cream and strawberry jelly. But I choose this name because it fits with the theme(valentine's). And it is super easy to make. You can also make this cake for your beloved to make your valentine's day more special. And the handmade things always work better than store-bought.
I will tell you about this cake in more detail. First, we need to make a vanilla sponge cake. Here I made vanilla chiffon cake because this one is my favorite one. You can make any sponge cake for this valentine's cake recipe. then we need to make strawberry jelly. And this jelly goes well with the vanilla cake and crema layer. After that, we have to frost the cake with some plain whipped cream. Today I have created an ombre effect with the pink color. Again, I love the ombre effect. That's why I made this. But you can go with the normal one-color frosting. Then you can decorate it with some cream roses. Or if it is difficult for you, leave it as it is. And decorate it with some fresh strawberry, chocolate, sprinkles, etc.
What is Agar-agar?
If you are new to this ingredient then read it for more information. Agar-agar is a vegetarian and healthier substitute for gelatin processed from seaweeds which is vegan, gluten-free, non-GMO. Zero calories, no carbs, no sugar, and full of fiber.
It is free from starch, soy, corn, yeast, wheat, milk, egg, and preservatives. It absorbs glucose in the stomach, passes through the digestive system quickly, and inhibits the body from retaining and storing excess fat. It is ideally good to have once a week.
SOME OTHER RECIPES FROM THIS BLOG...
INGREDIENTS
Ingredients for vanilla chiffon cake
3 eggs separated
8 to 9 tbsp powdered sugar
4 to 5 drops of vanilla
2 to 3 tbsp refined oil/flavorless oil
40 to 50 ml milk
8 to 9 tbsp all purpose flour
½ tsp salt
1 tsp lemon juice
For strawberry jelly
9 to 10 tbsp strawberry compote or fresh strawberry puree
20 to 30 ml water
3 to 4 tbsp sugar(if you are using fresh strawberry puree)
1 and a half tsp agar-agar powder
For frosting
How to make vanilla chiffon cake?
First, separate the egg yolks from the whites.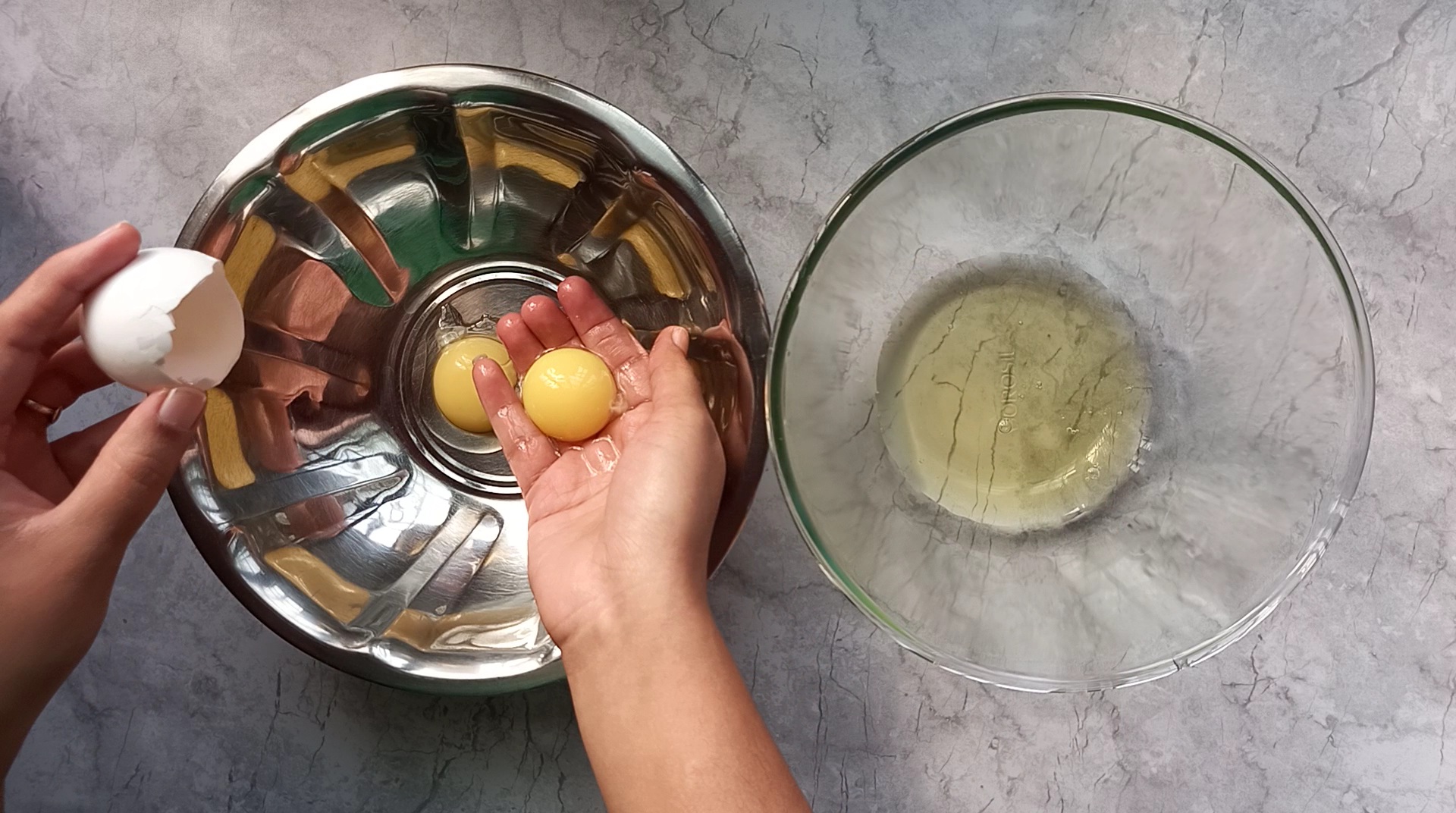 Then add 3 to 4 tbsp powdered sugar to the yolks. Add vanilla. Mix well.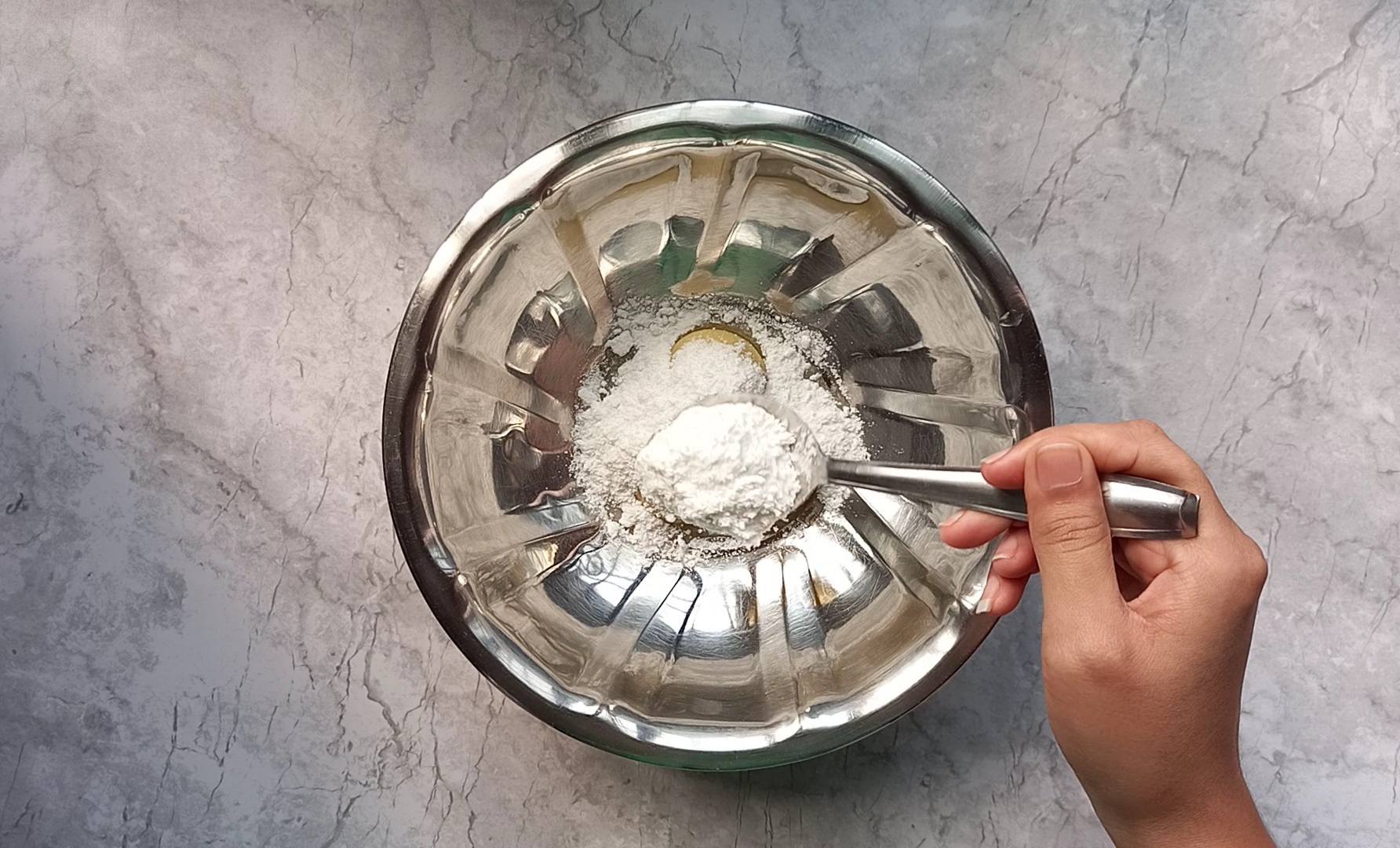 Then add oil. Add milk at room temperature.mix well. Then add flour.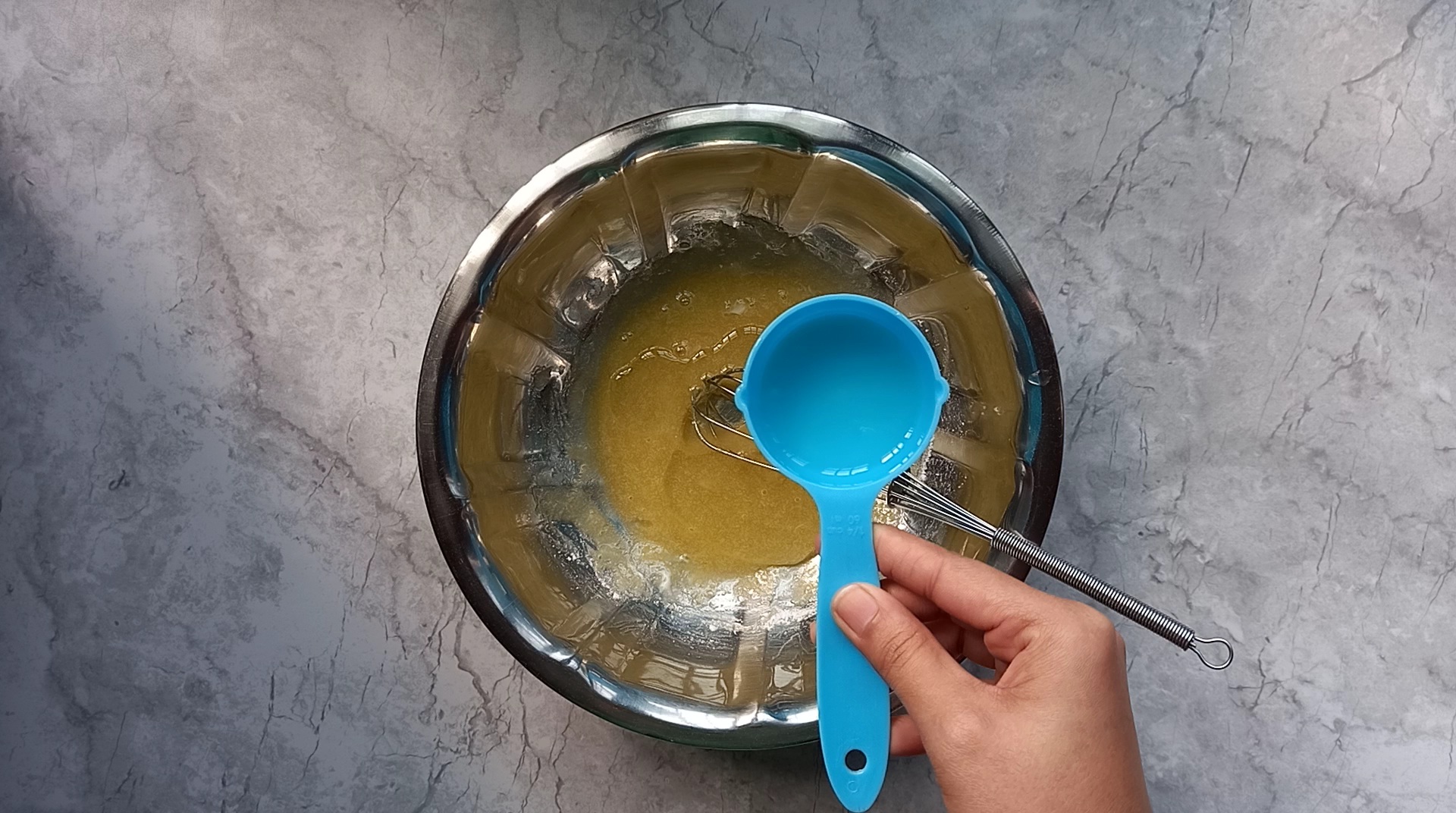 Mix it with light hands. Do not over whisk. Set it aside. Now take egg whites. Add lemon juice. Now whisk them for 2 minutes.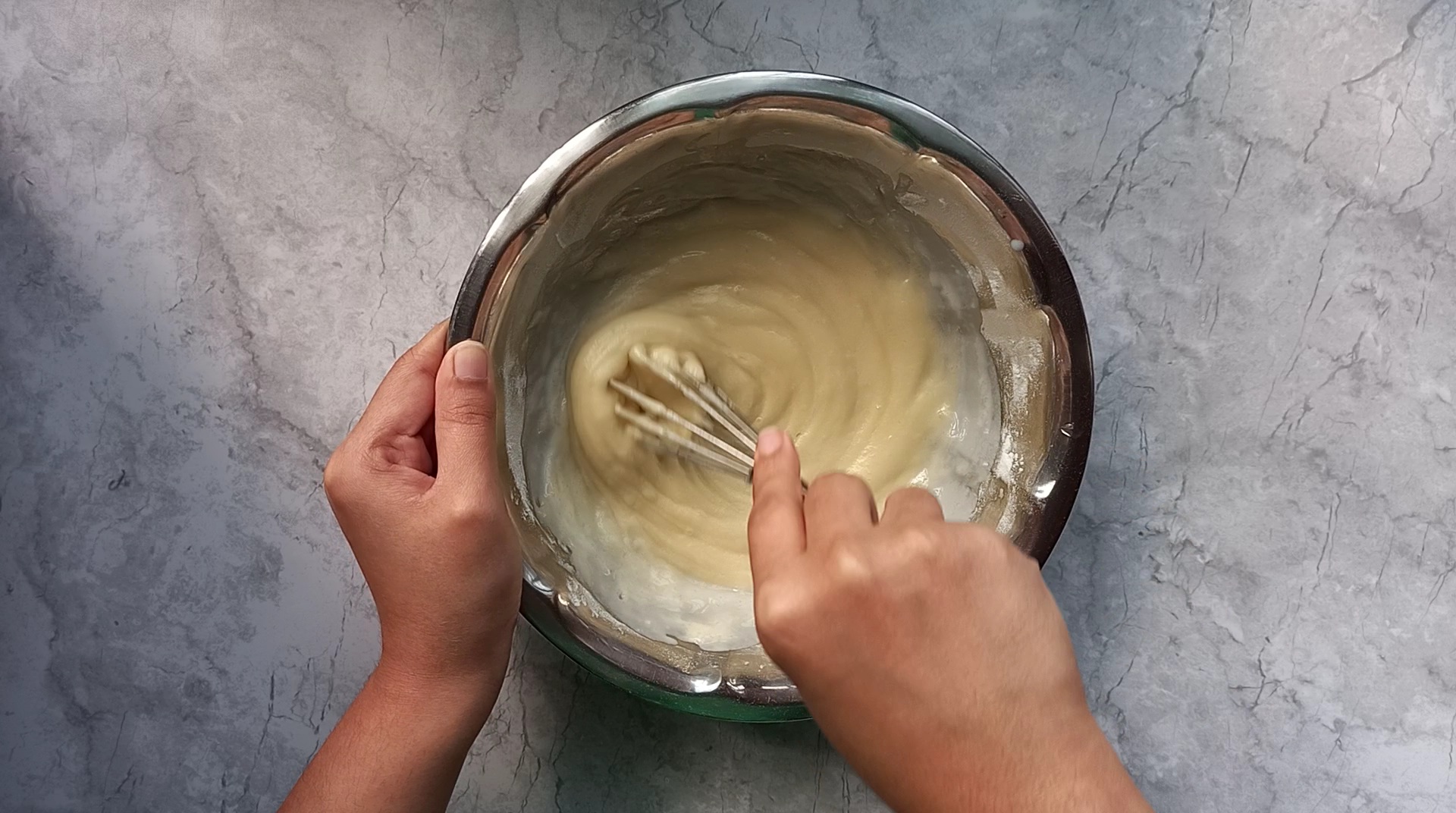 Gradually, add 2 tbsp powdered sugar and whip them well. Totally, we use 4 to 5 tbsp sugar in whites. When it holds the shape, it is ready.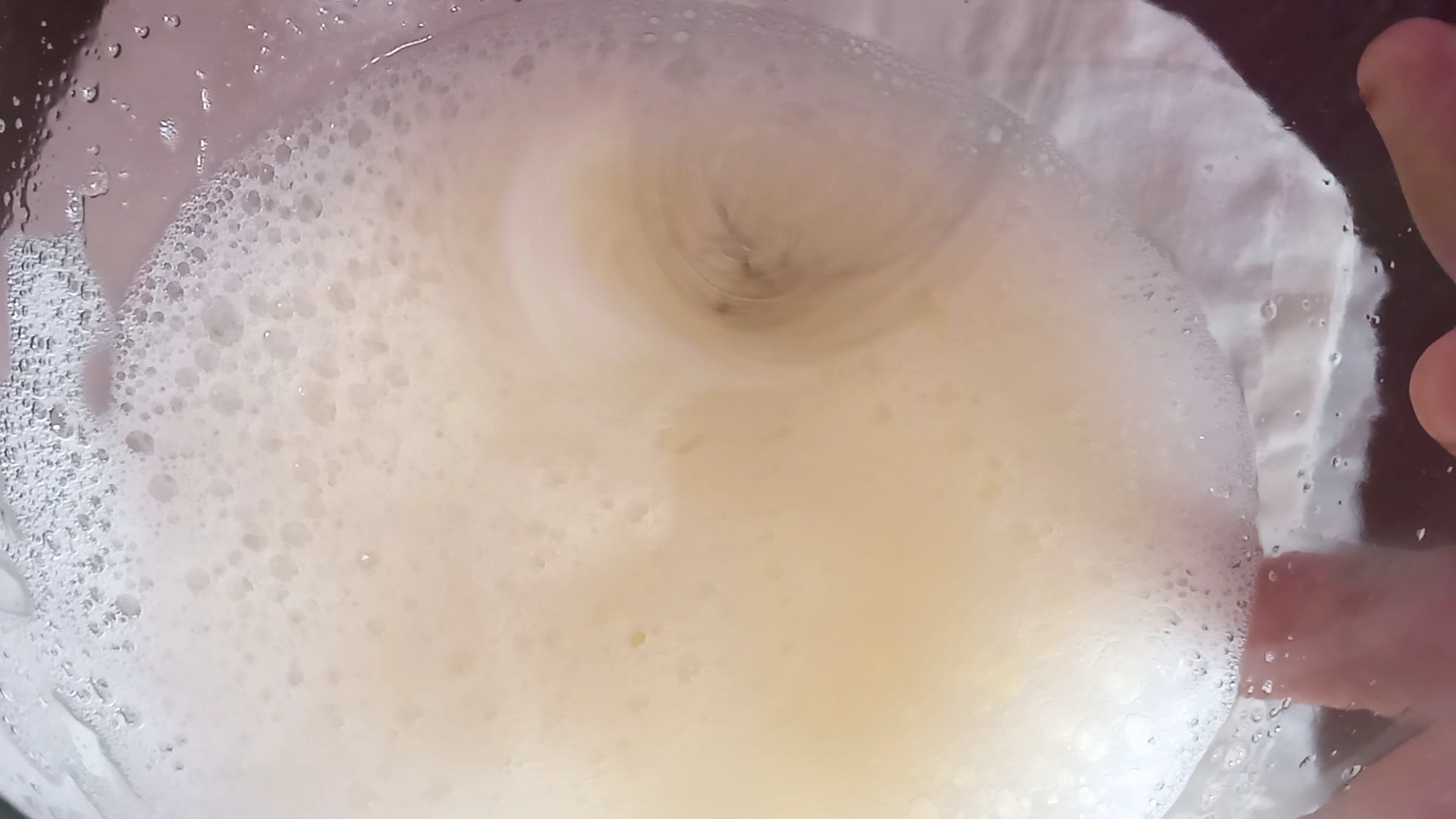 Now add whipped whites in the batter. Mix well. Do not over mix the batter.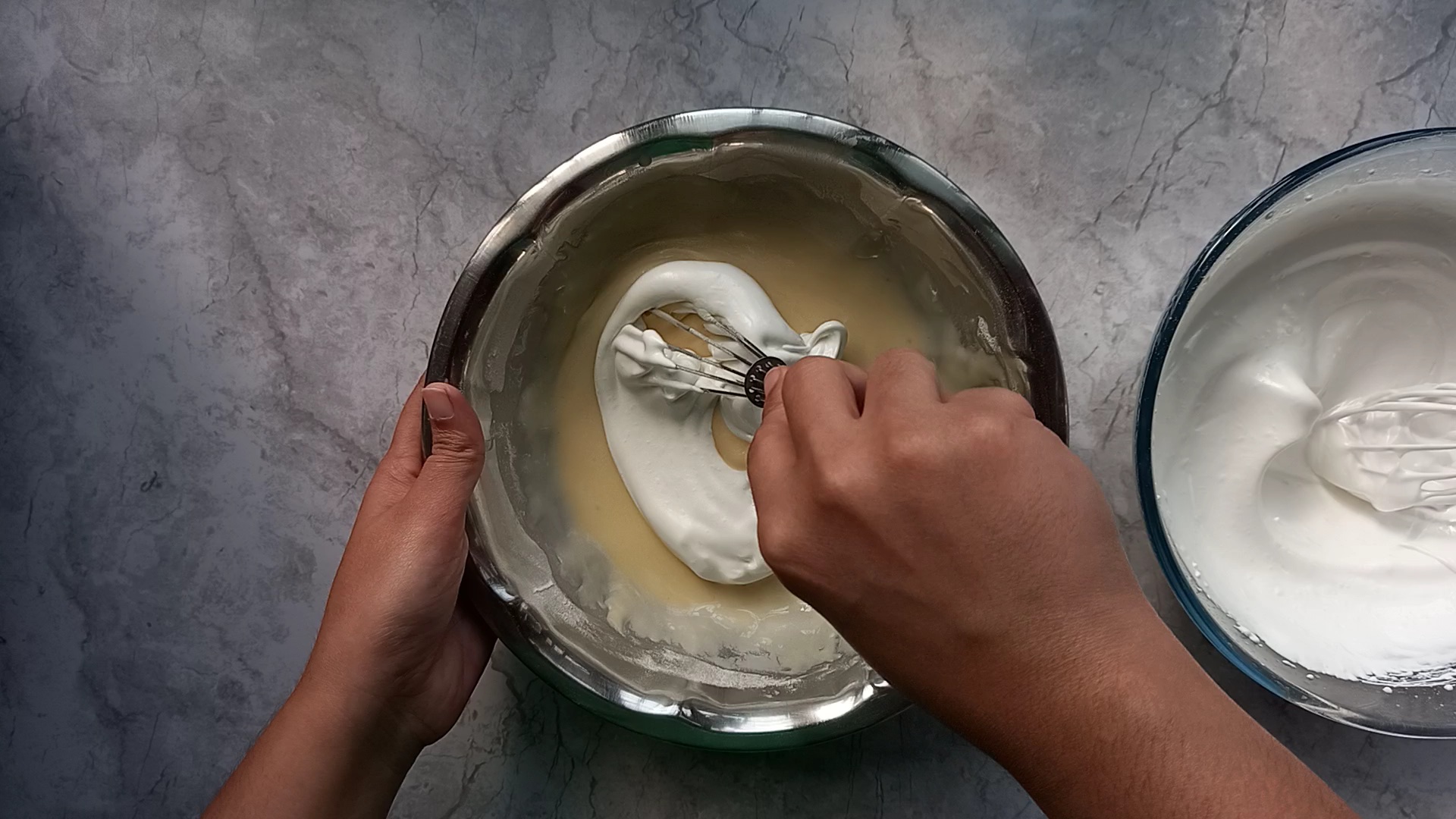 Now take a greased cake tin. Add cake batter.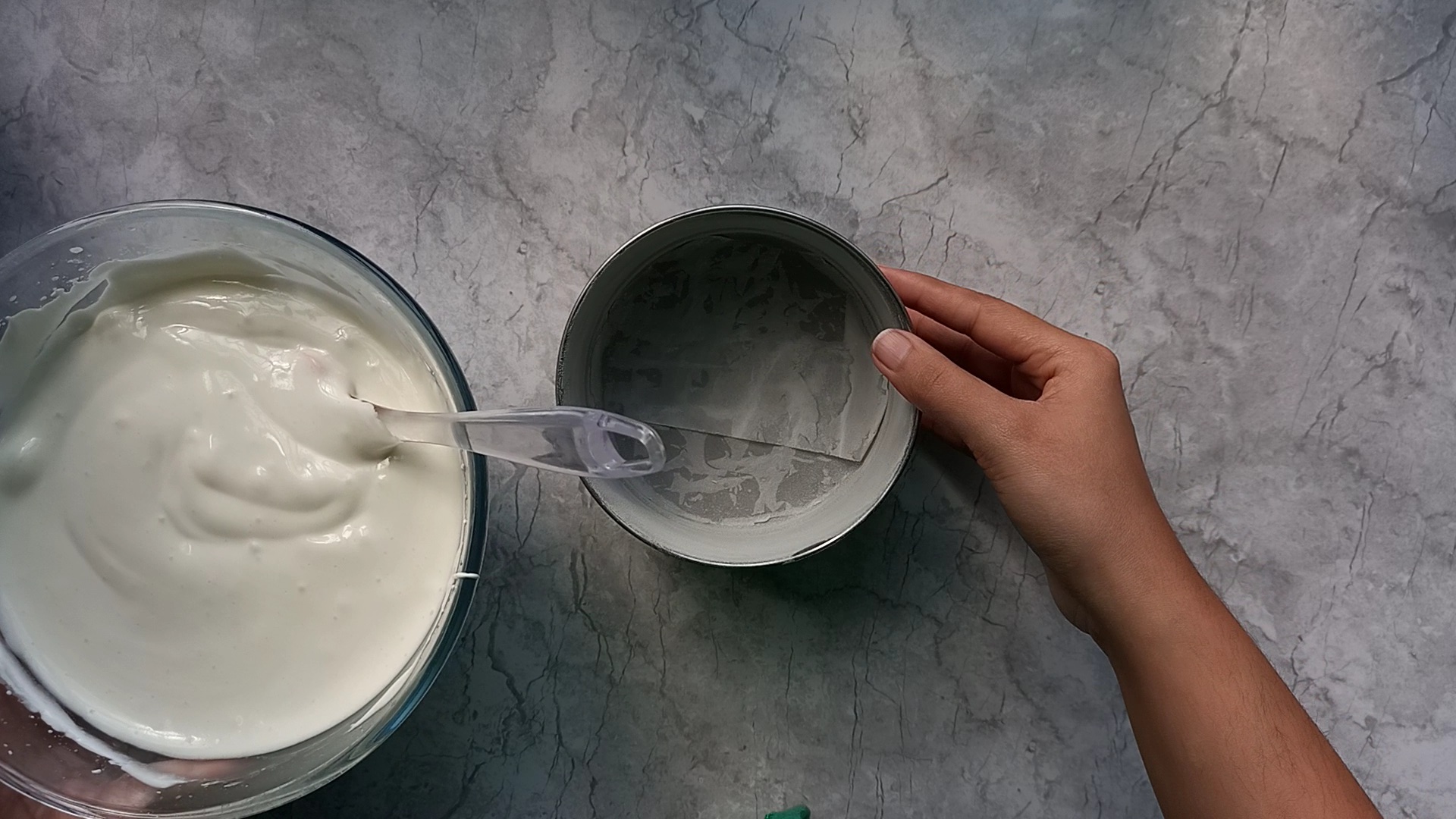 Now take a tray, place another tray. Place the cake tin. Now add some water to the large tray. Bake the cake in preheated oven for 40 to 50 minutes at 170 degrees Celcius.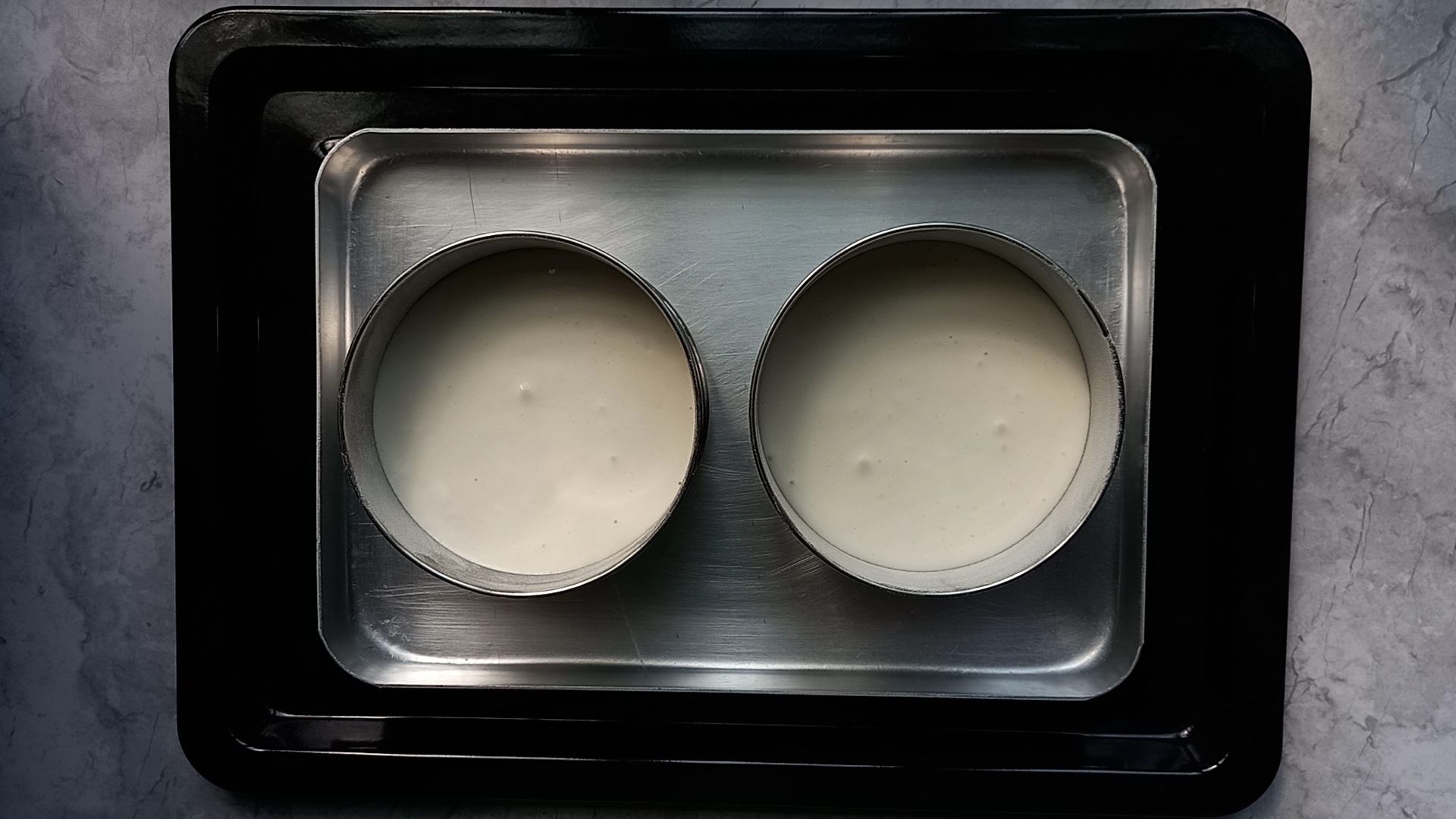 After baking, remove it from the oven. Remove the baking paper and leave it to cool down completely.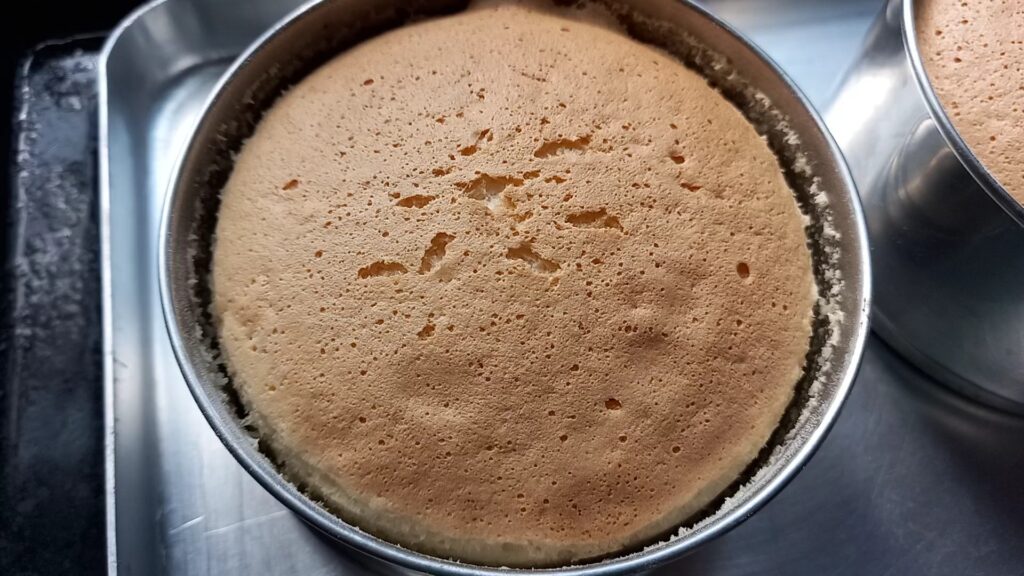 How to make strawberry jelly?
Take some strawberry compote. You can also use the fresh strawberry puree in place of compote. Grind them in a smooth puree.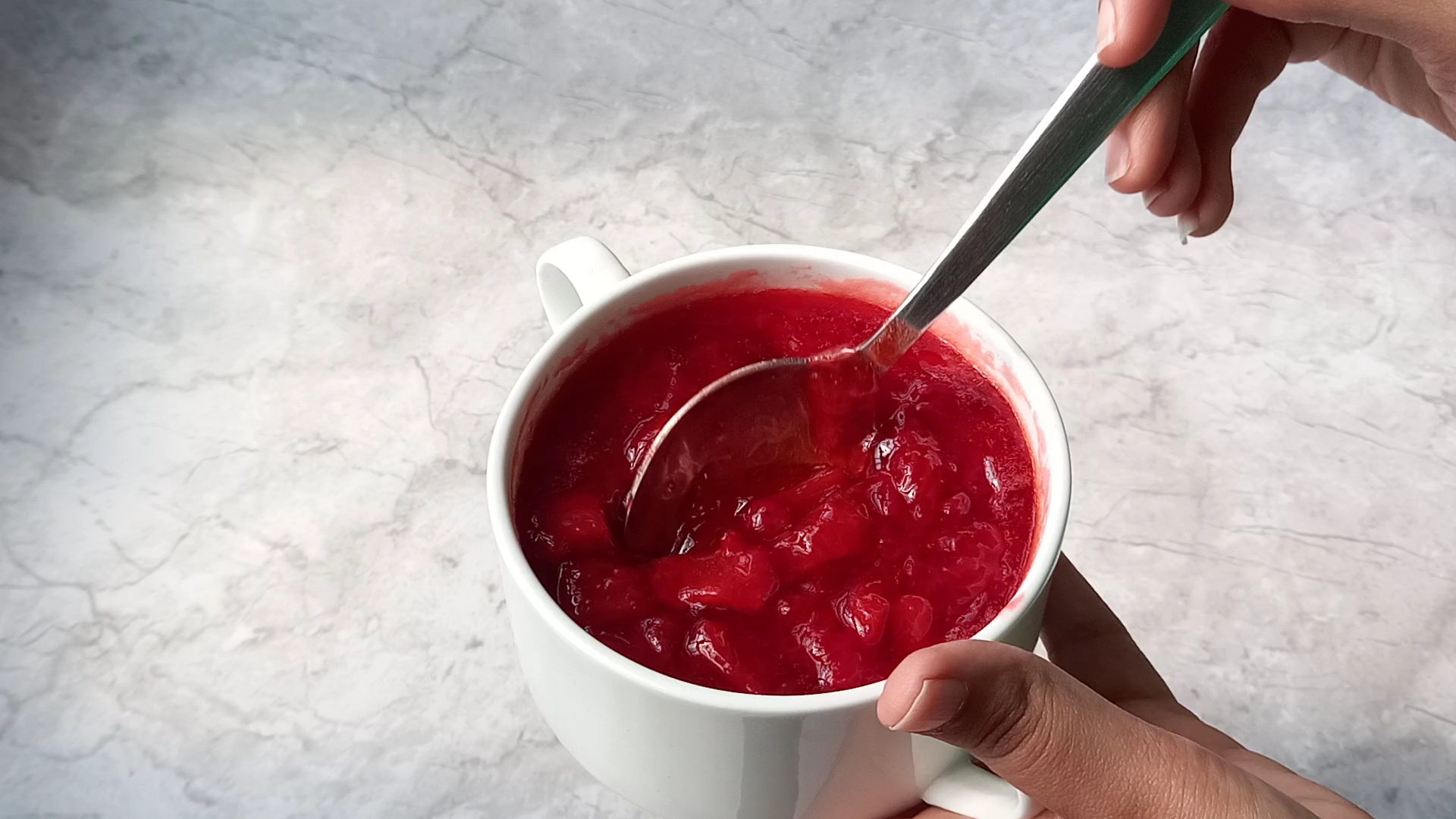 now add the puree to a pan. If you are using fresh strawberry puree then add sugar as per your taste. Now add water. Mix well. Then add agar-agar powder. mix well.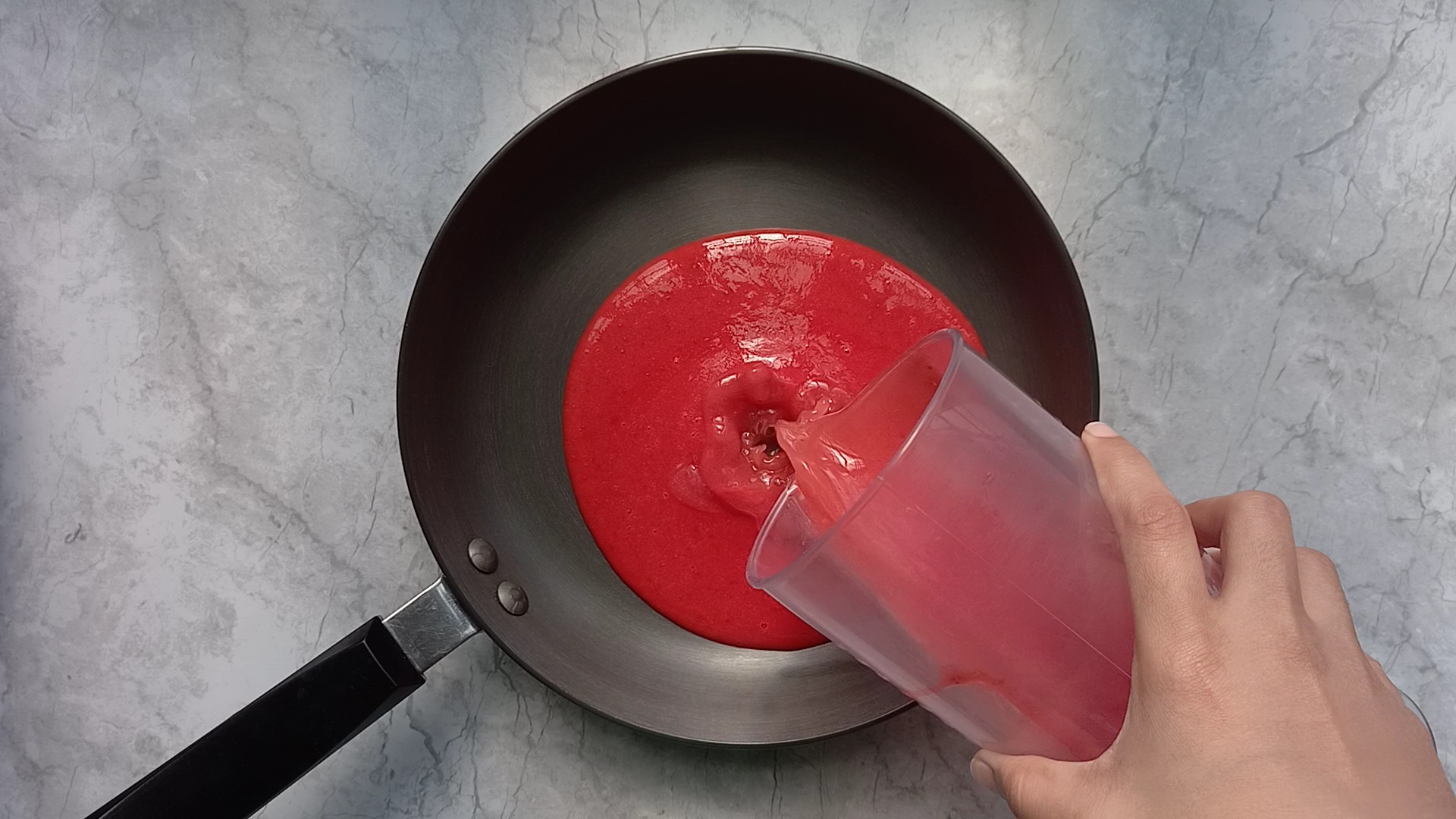 Cook it for 4 to 5 minutes on medium flame. Then allow it to cool down. Here we have to stir the jelly mix for some time.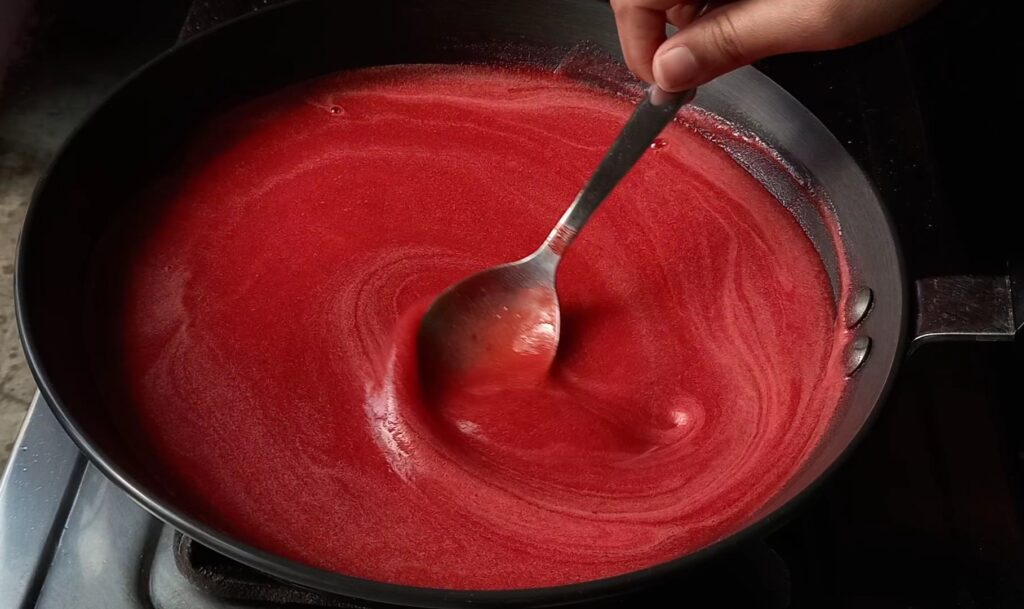 How to make valentine cake?
Now take the vanilla cake and divide them into 2 to 3 layers. First, add a whipped cream layer. Then close the edge of the cake with cream.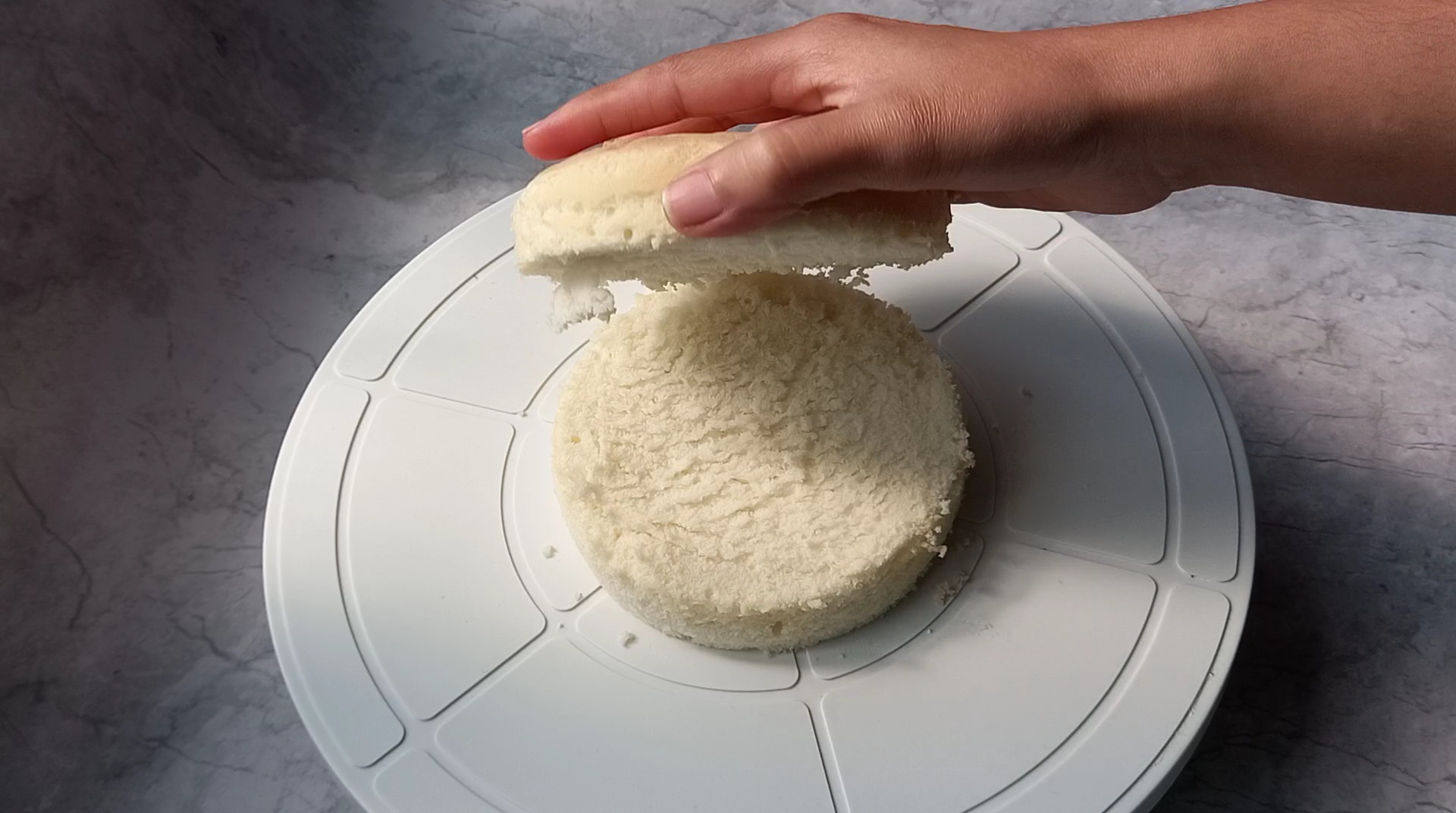 Frost every layer like this. Then add 4 to 5 tbsp jelly. Leave it to set in the fridge for 10 to 15 minutes. Prepare every layer like this.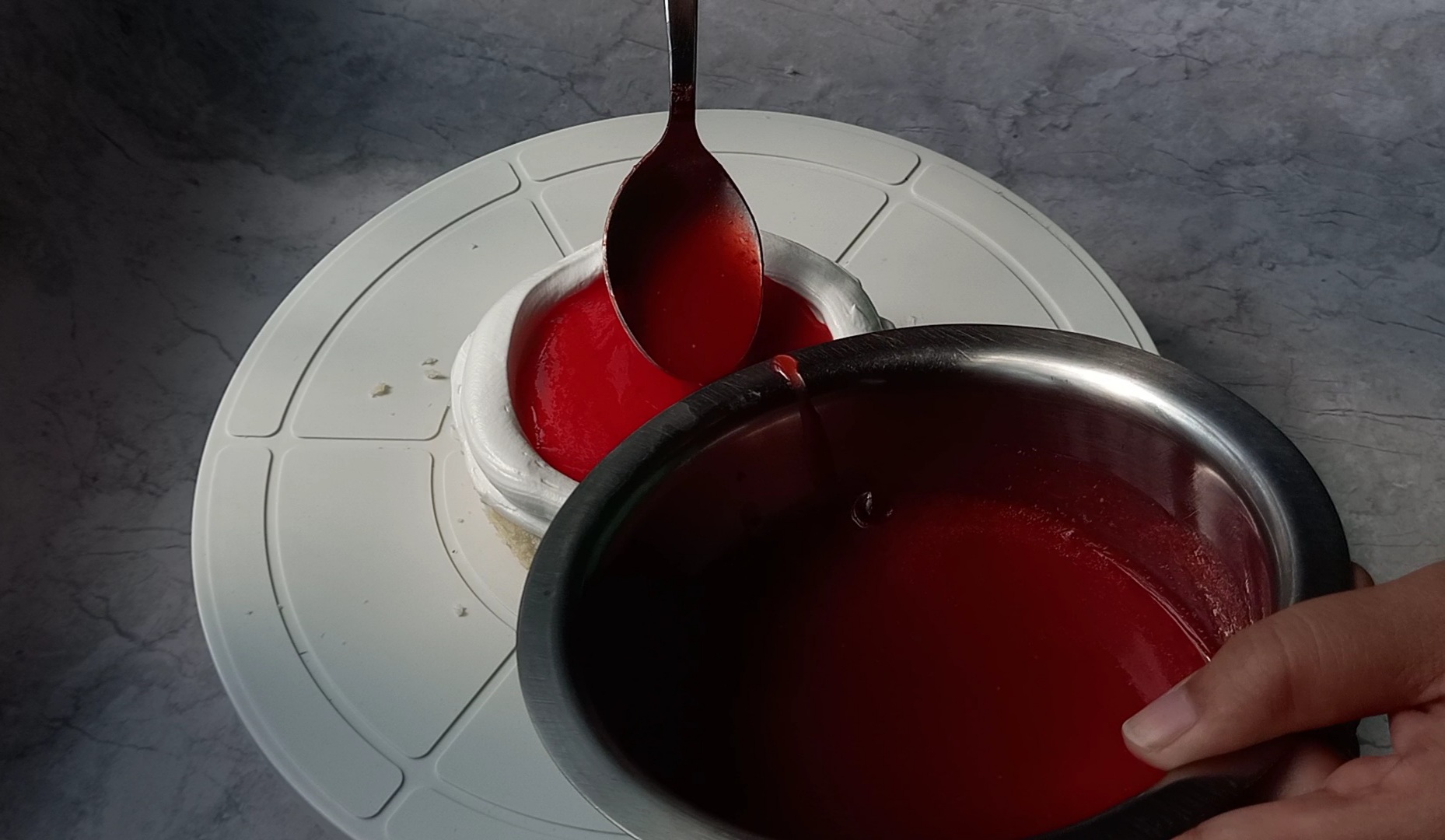 When the jelly is set, stack the cake layers.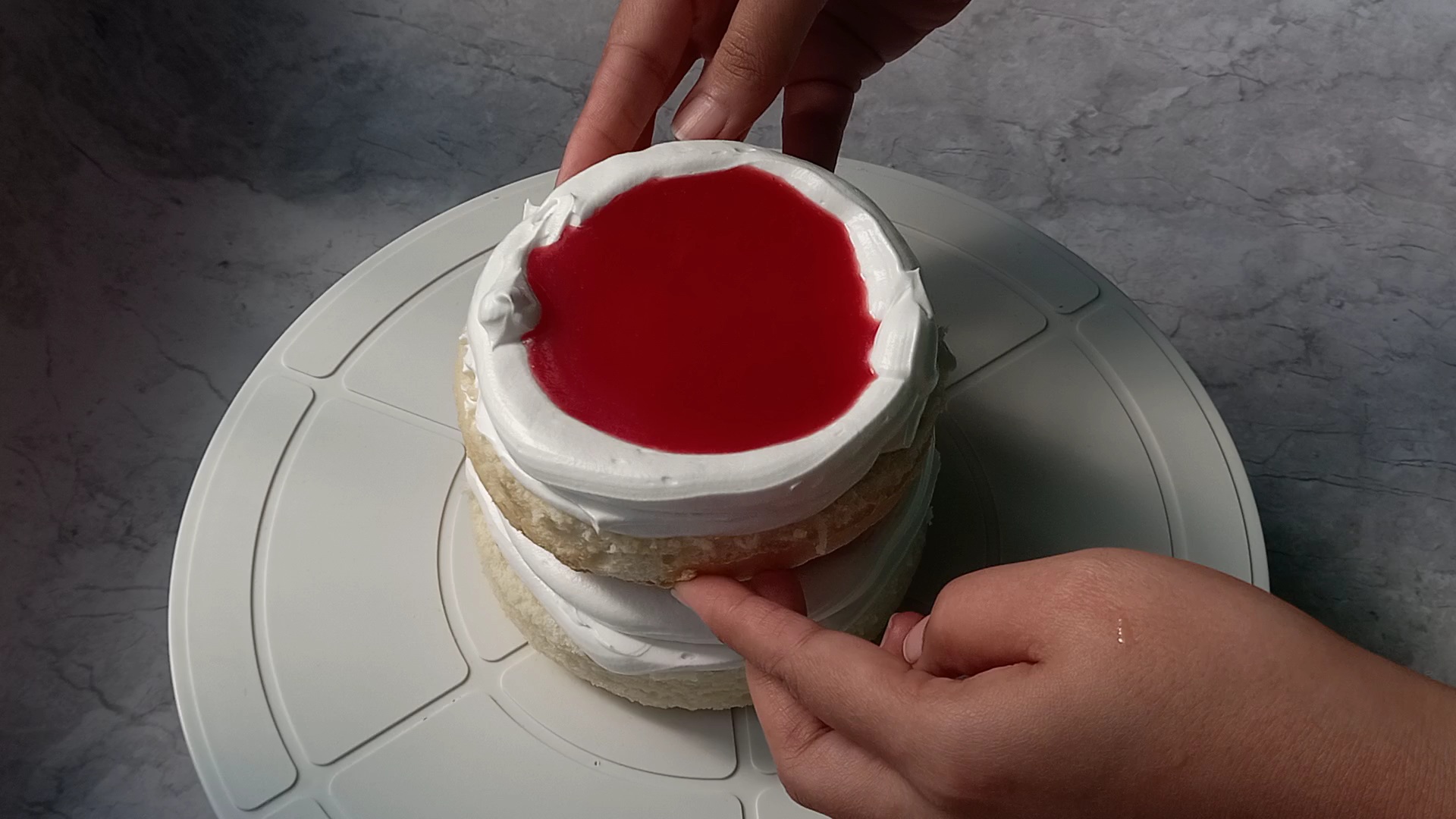 Now, frost the cake with a thin layer of cream.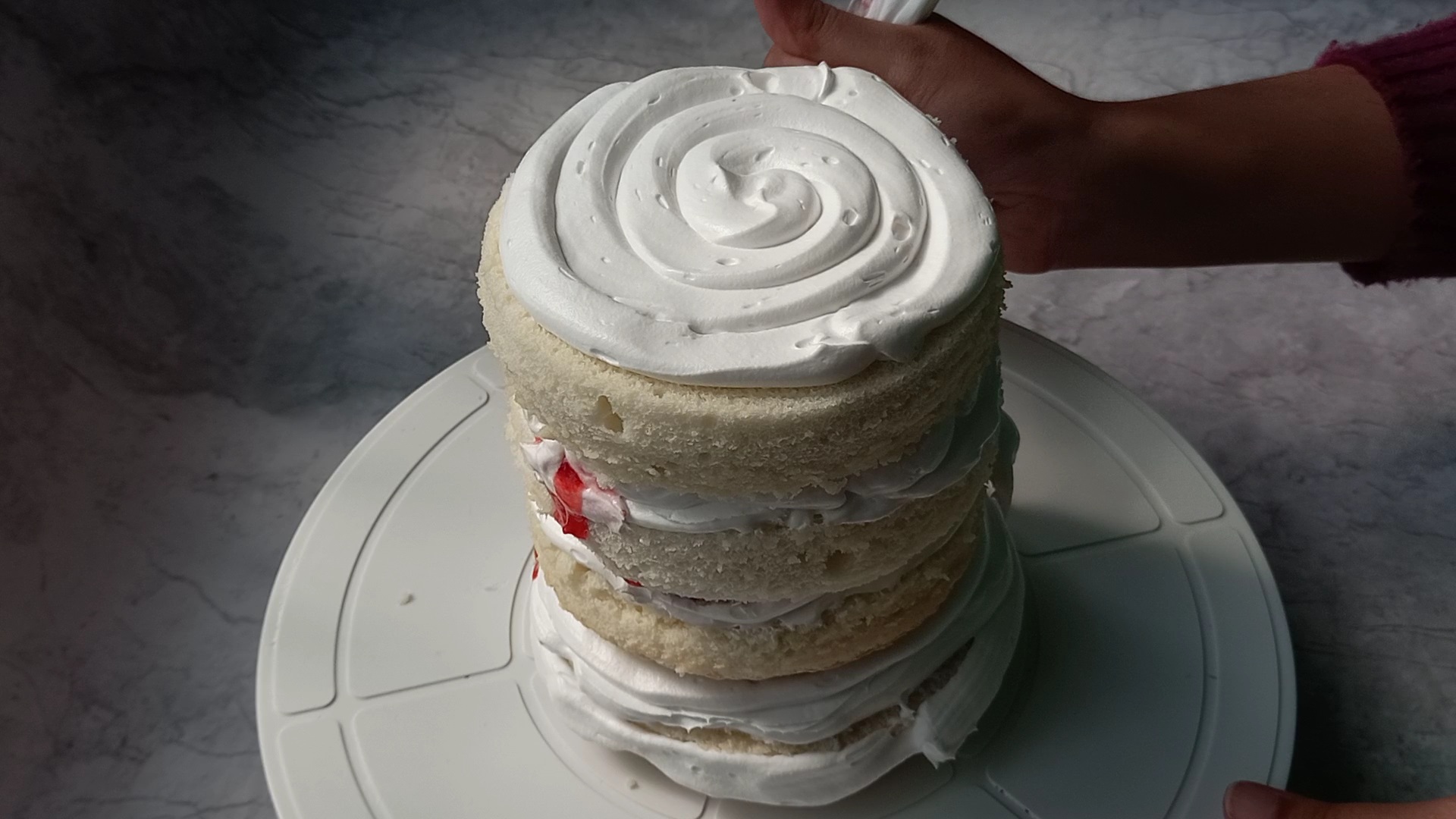 After that, create the ombre effect. First, add white cream, then add light pink.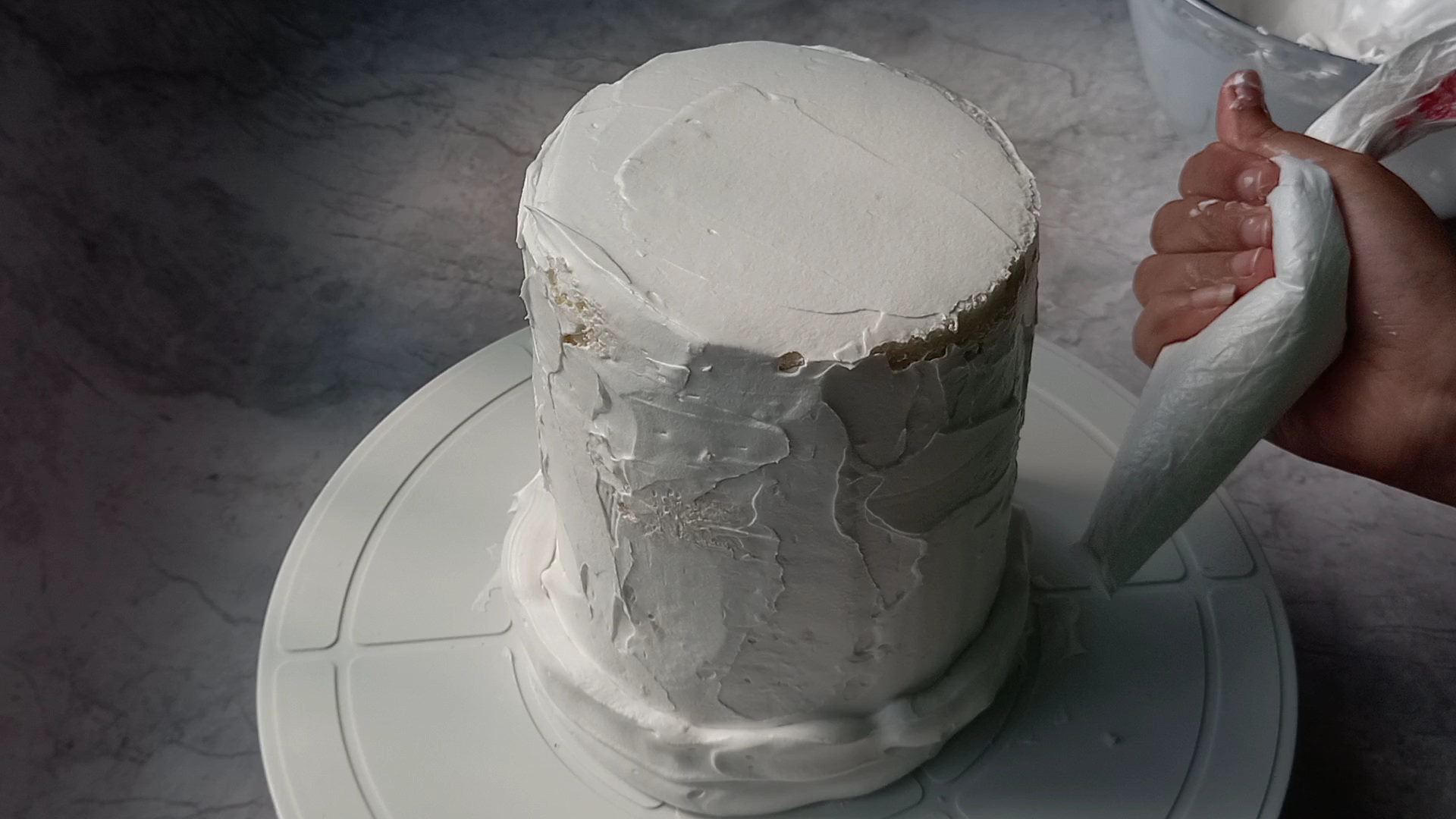 After that go darker with that same shade of pink.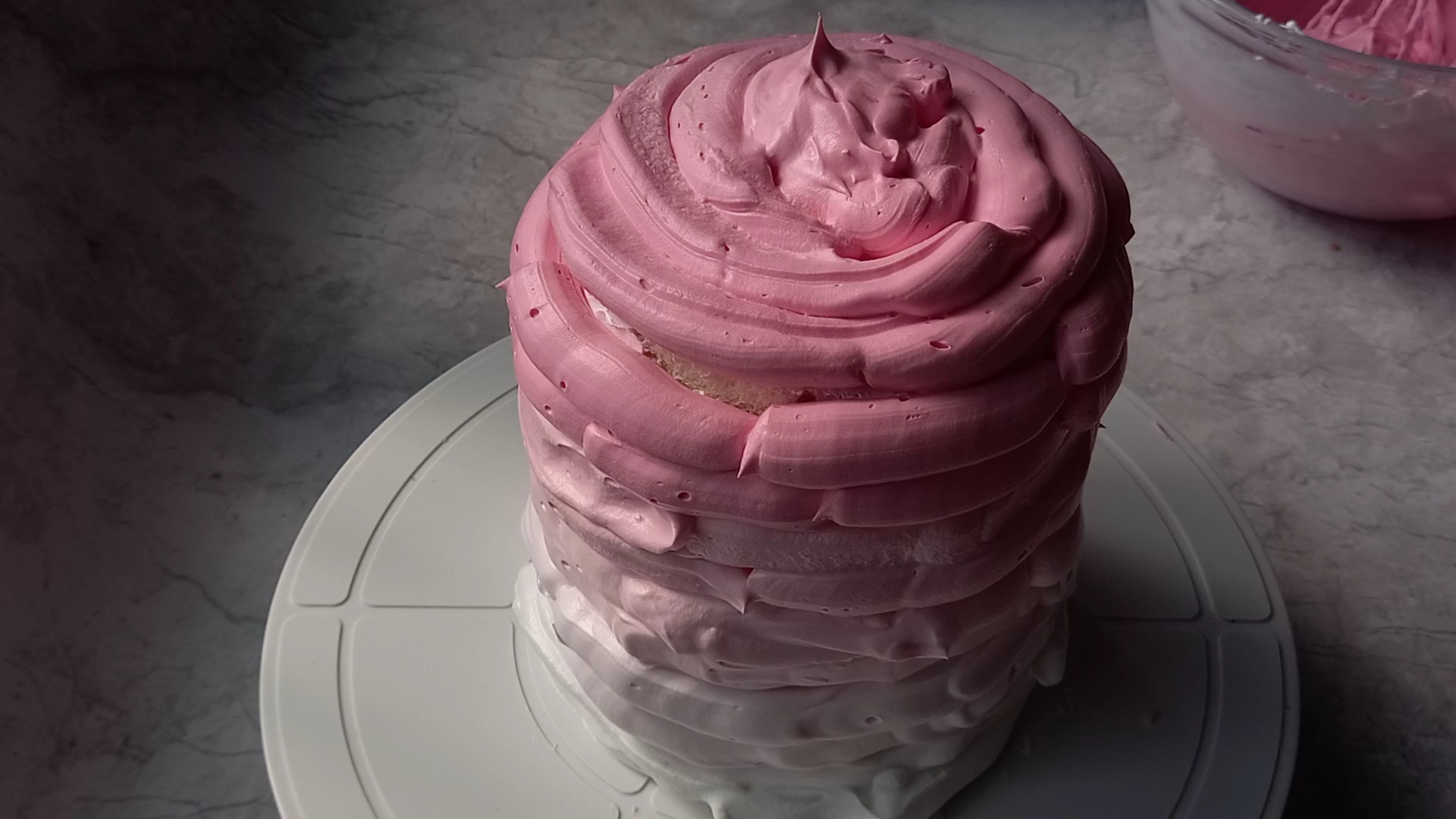 Now, you can place some roses over it.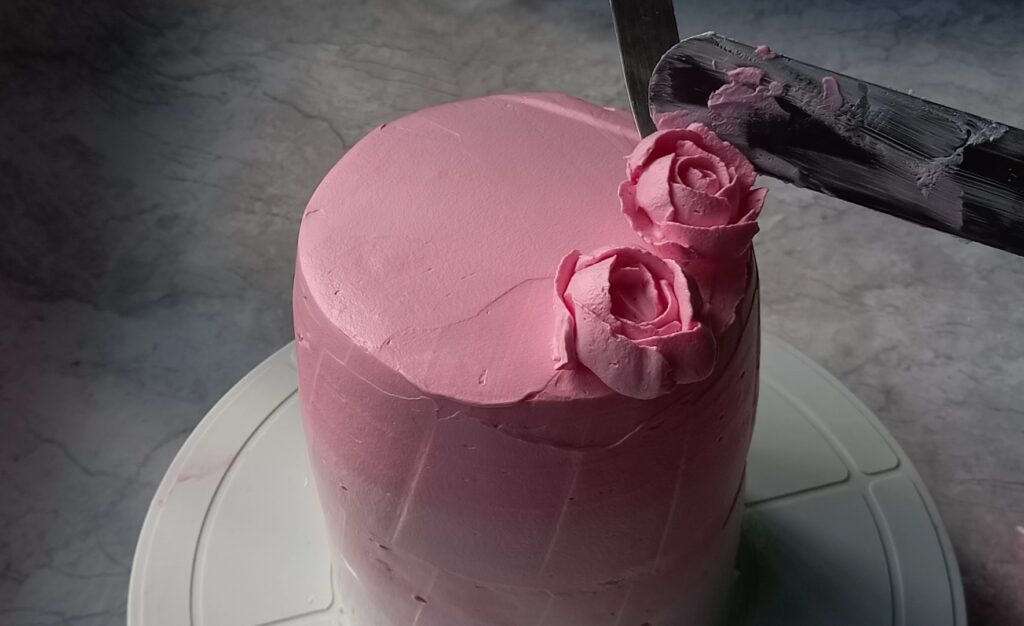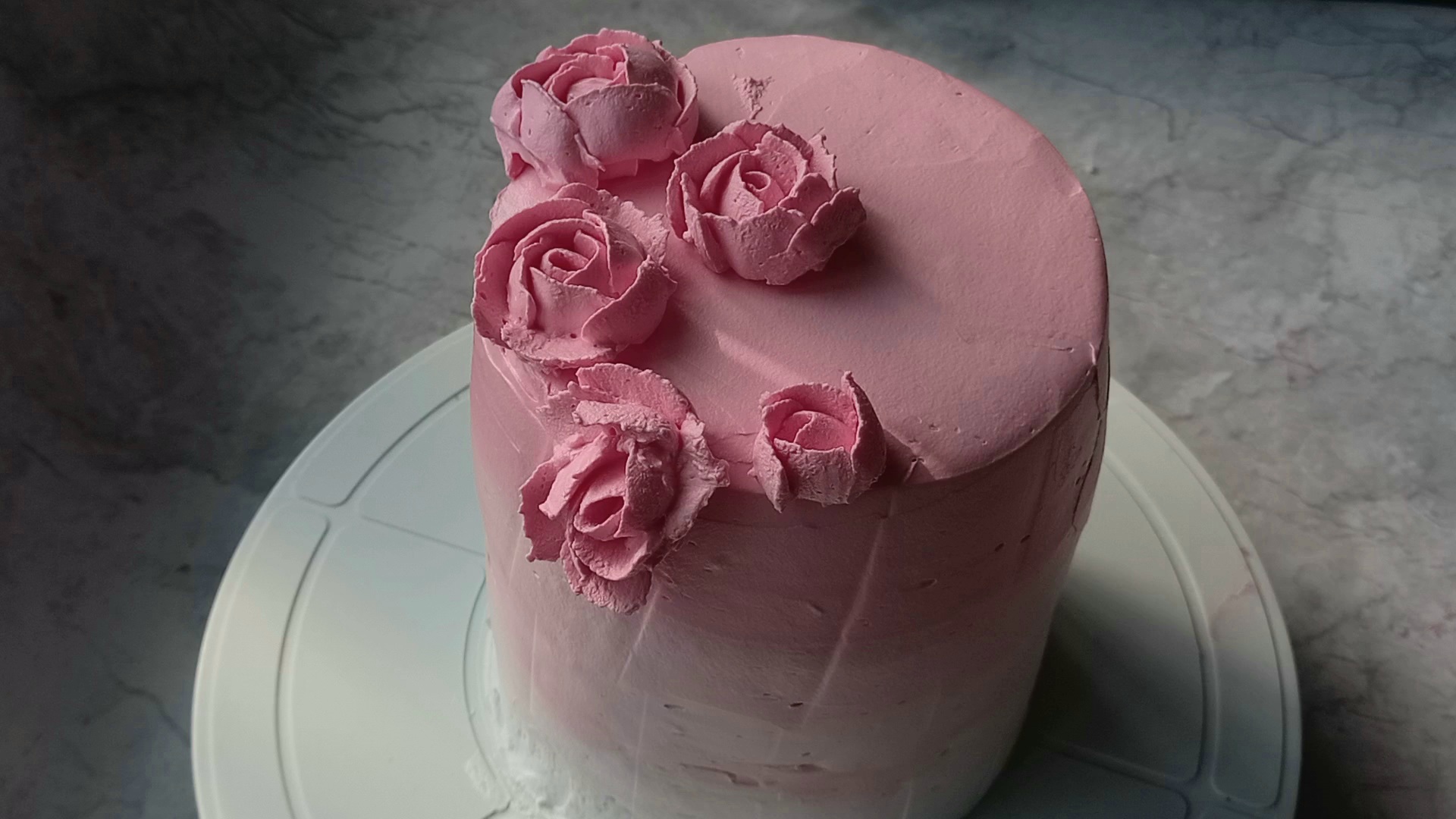 And cut some heart shapes from the leftover jelly. Place it over the cake.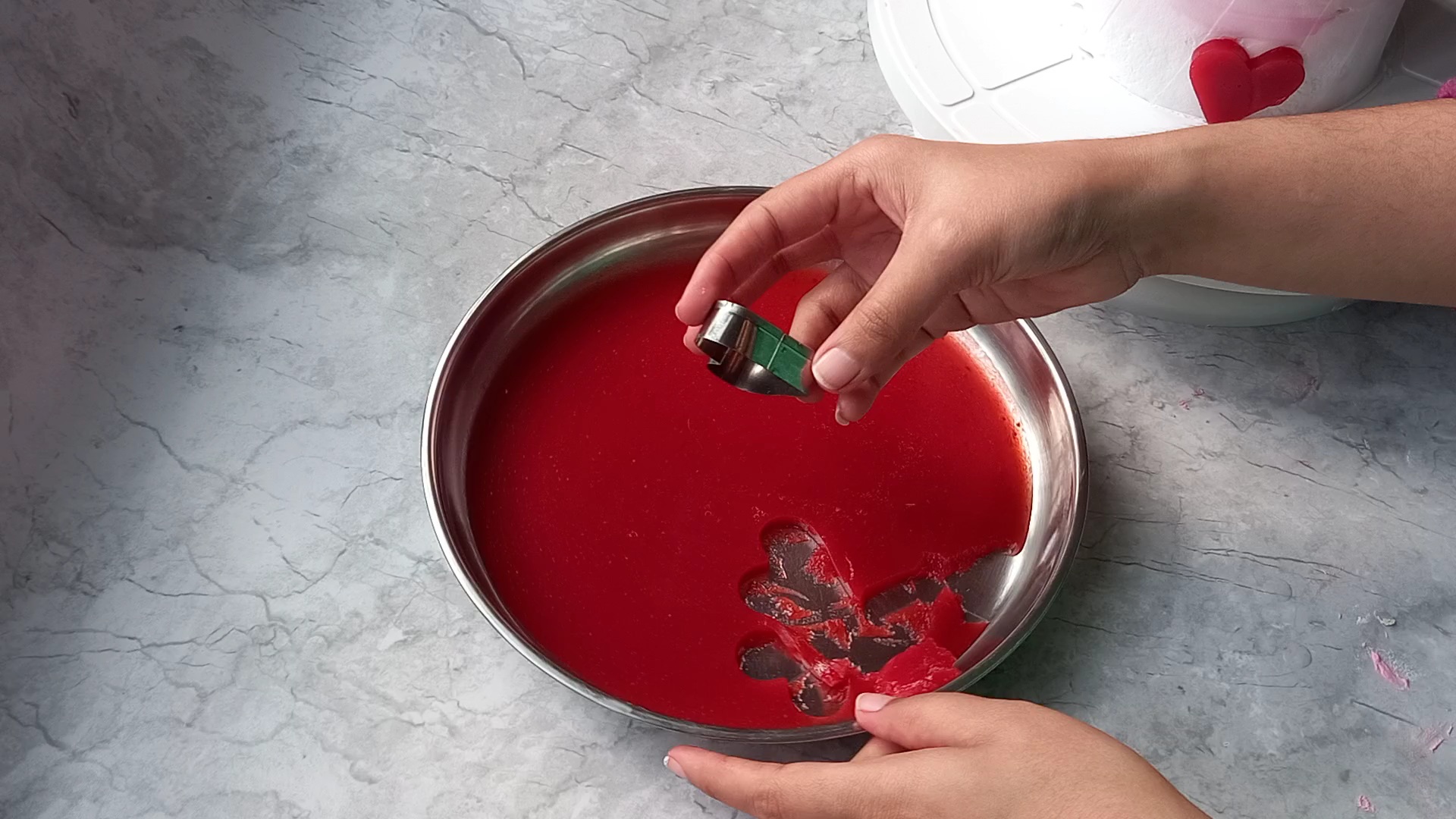 Valentine cake is ready.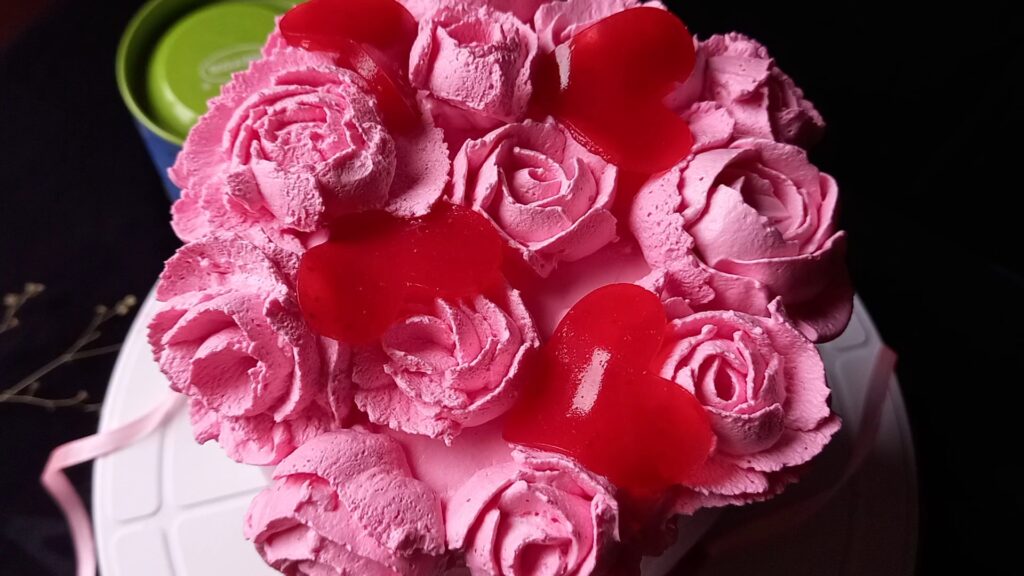 Look at the white and red layers. It looks amazing and tastes delicious. You have to try this once. Store this cake in the fridge and E N J O Y ! !!