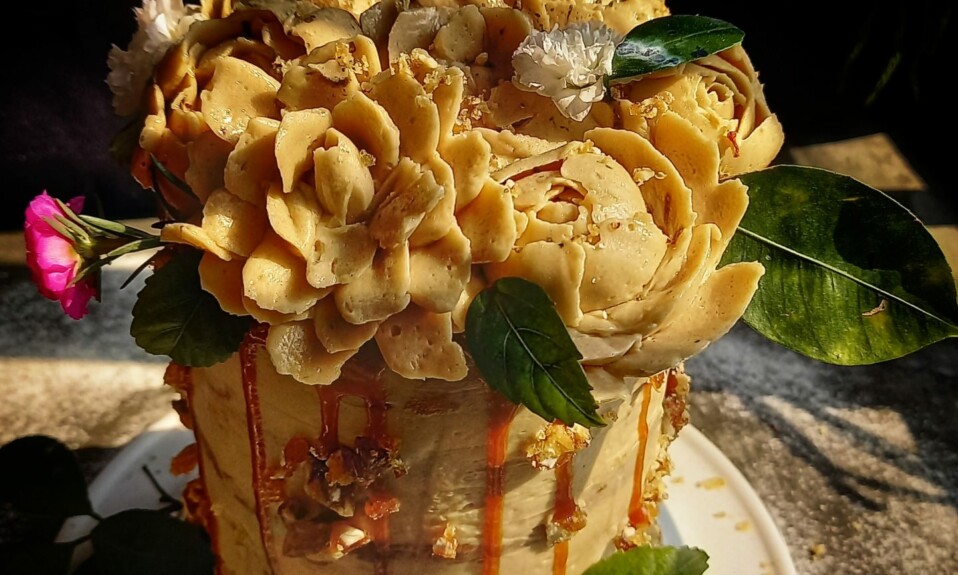 Coffee caramel floral cake | Floral cake Recipe | How to make buttercream flowers | Learn how to make buttercream flowers and coffee caramel cake with step-by-step photos and video. Hello, guys…I made this beautiful cake for my birthday. And trust me it also tastes amazing as it looks. You can also make this cake to celebrate birthdays or anniversaries etc. And I made these flowers for the first time, so I know that it is not as perfect as we want. But the most important thing is practice. And I will do my practice and improve my work. And you also need this practice for making beautiful buttercream flowers.
So for making this beautiful floral cake, you need some buttercream for making flowers, a basic sponge cake, some caramel sauce, and almond praline crunch. In this recipe, I am using my coffee chiffon cake. You can also check out the cake video here. Or you can use any basic sponge cake. Then I am using my Italian buttercream frosting for making flowers and coating the cake. You can also use any other buttercream. But for flowers, you have to use either Italian buttercream or American buttercream. After that, we need some almond praline for crunchy flavor and some salted caramel. You can also check my caramel recipe or praline recipe here.
Ingredients that You need for this cake. You can also click on the listed components below to check out recipe…
How to assamble the cake?
First, take a coffee cake layer.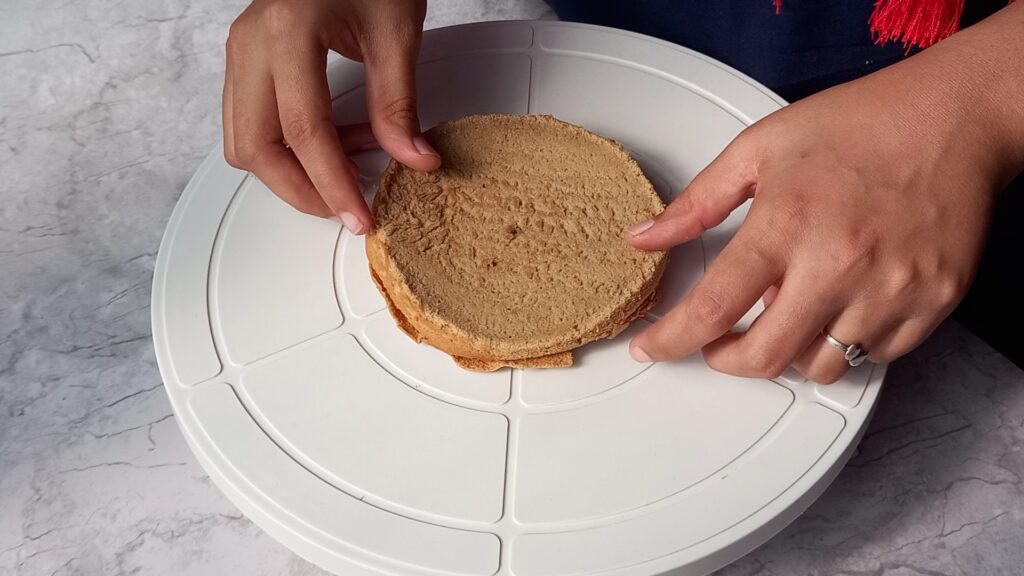 Spray some simple sugar syrup. For this, take some water and sugar. Boil them and leave them to cool down, then it is ready to use. After that add some Coffee buttercream and spread it evenly.
Then add almond praline.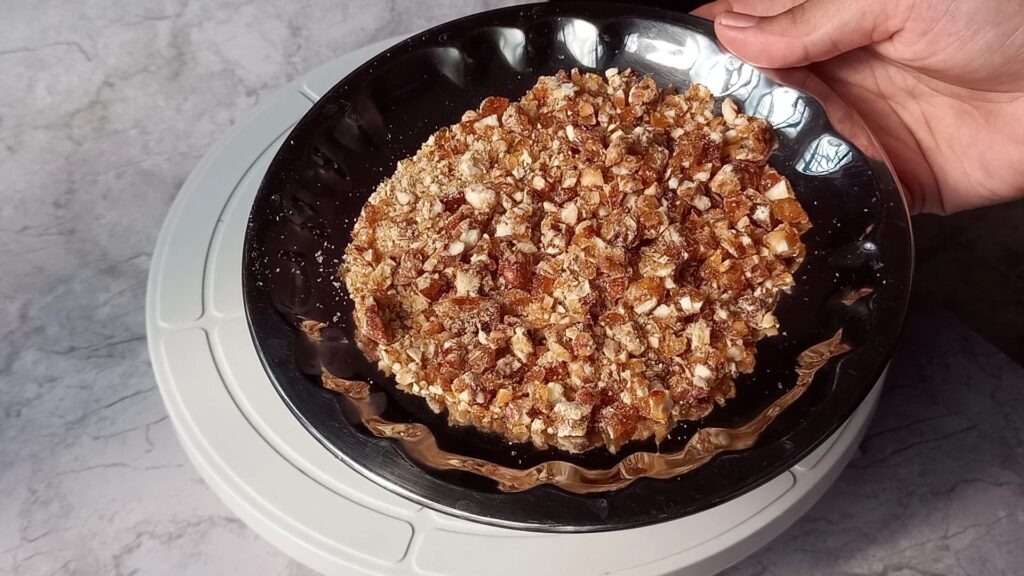 Add some caramel sauce. Again place another layer of cake.
And repeat the process till the end. You can adjust the layers as per your need. Here I stack 6 layers of cake.
Now add some more buttercream and coat the cake well. After that with the help of a scraper, smooth out evenly.
Then drizzle some caramel sauce. Now keep them in the fridge to set for 3 to 4 hours.
How to make buttercream flowers?
Now for flowers. Take a rose nozzle (120 no.) and take some buttercream.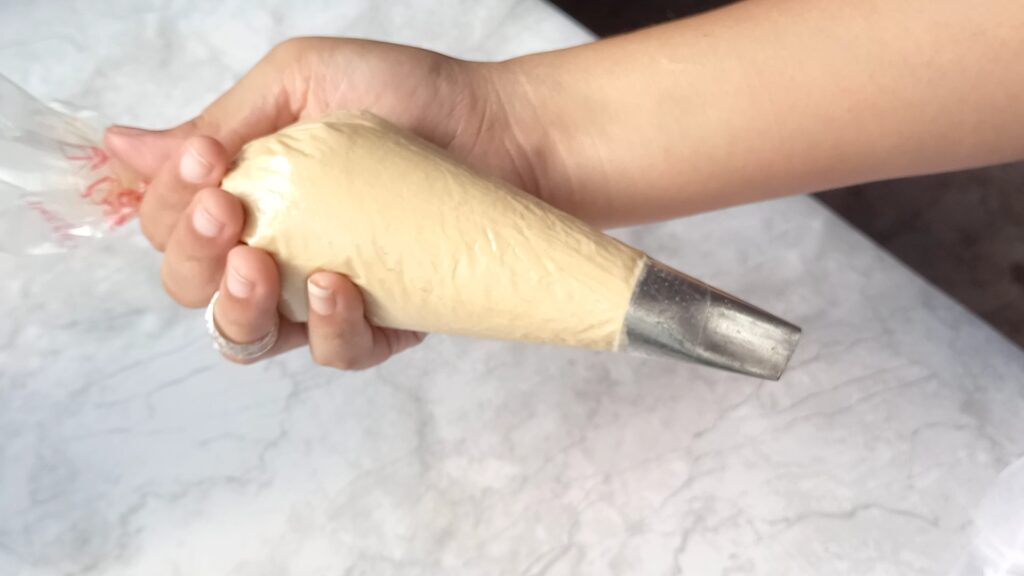 Now take a stand or flower nail to make flowers. Add a piece of butter paper. Then make a rose as shown in the picture.
First, place a thick side down and a thin side up and shape them like this.
Make all of them like this. Then keep the flowers in the fridge for 1 to 2 hours.
Here I make 7 to 8 flowers for this cake. you can make as you need for your cake.
After that add some buttercream and place the flowers on it one by one. Do this step carefully.
After placing the flowers, sprinkle some praline crunch over them and stick them to the sides.
Again leave it for 1 to 2 hours in the fridge. Noe your floral cake is ready. You can also decorate them with some real flowers and leaves to make them more interesting.