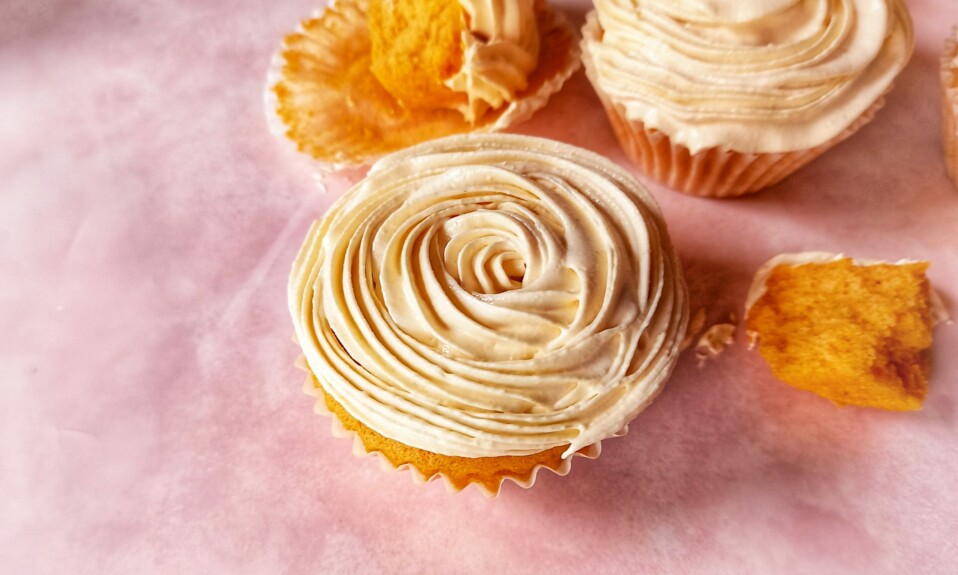 Orange cupcakes | Fresh and moist cupcake recipe | Learn how to make orange cupcakes with step-by-step photos and video. Hello guys, are you looking for a perfect cupcake batter recipe. Here is the super moist and delicious cupcake recipe for you. So this cupcake is different from the regular one because we are not making any chocolate cupcakes, vanilla cupcakes, red velvet cupcakes. It is different because we use fresh orange flavor and orange frosting for this cupcake recipe. the batter of this cupcake is so light that you get perfect spongy and moist cupcakes. You can make these orange cupcakes at Christmas or on birthday parties.
The perfect batter for cupcakes
For making a perfect batter for cakes or cupcakes, you need to whip the eggs with some sugar. When you get the ribbon consistency in your whipped eggs, add vanilla, oil, orange zest. Mix them well then add flour, and the most important thing is salt. Using salt always enhances the flavor. Add flour in batches and fold them lightly. Do not overmix the batter, otherwise, you get the dense cake.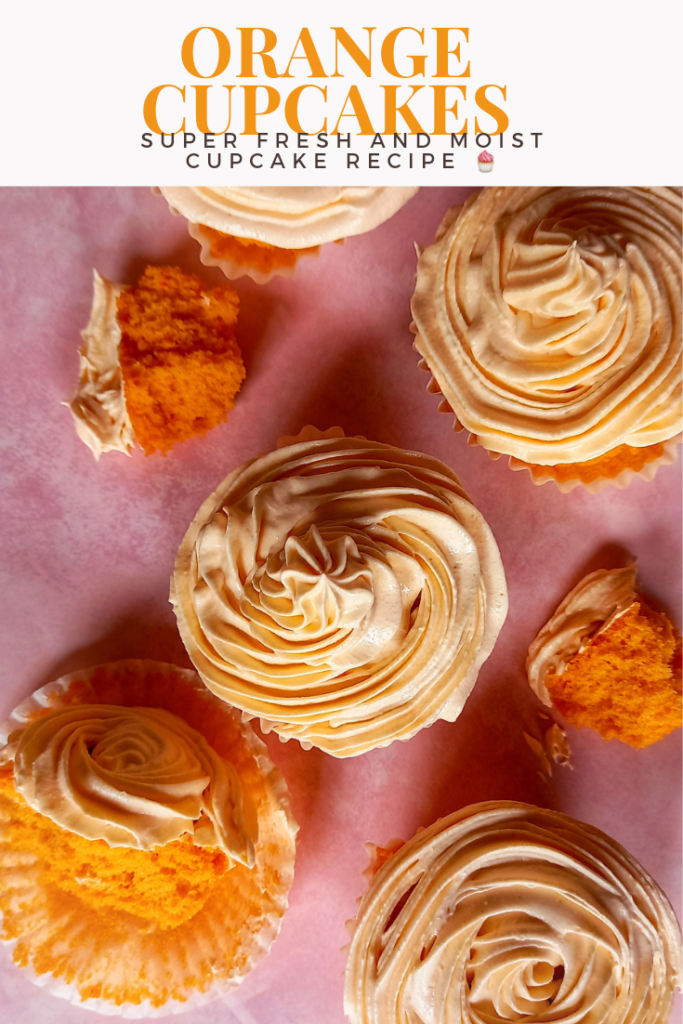 Other Super delicious Cakes and Cupcakes Ranges
INGREDIENTS
2 eggs (at room temperature)
4 to 5 tbsp powdered sugar
5 to 6 drops of vanilla
½ tsp salt
2 to 3 tbsp refines oil/flavorless oil
4 to 5 tbsp refined flour
½ tsp baking powder
1 tsp orange zest
A pinch of orange food colcor
Some whipped cream for frosting
How to make orange cupcake?
Take a bowl. Crack two eggs. Add 2 tbsp sugar and whip the eggs with the help of an electric whisk.
Add sugar to the batch and whip the eggs. You can adjust the sugar as per your taste. It takes 10 to 15 minutes. When you get the ribbon consistency, the eggs are perfectly whipped. Add vanilla, oil, and salt. Mix well.
Then add orange zest and a pinch of food color. Mix well.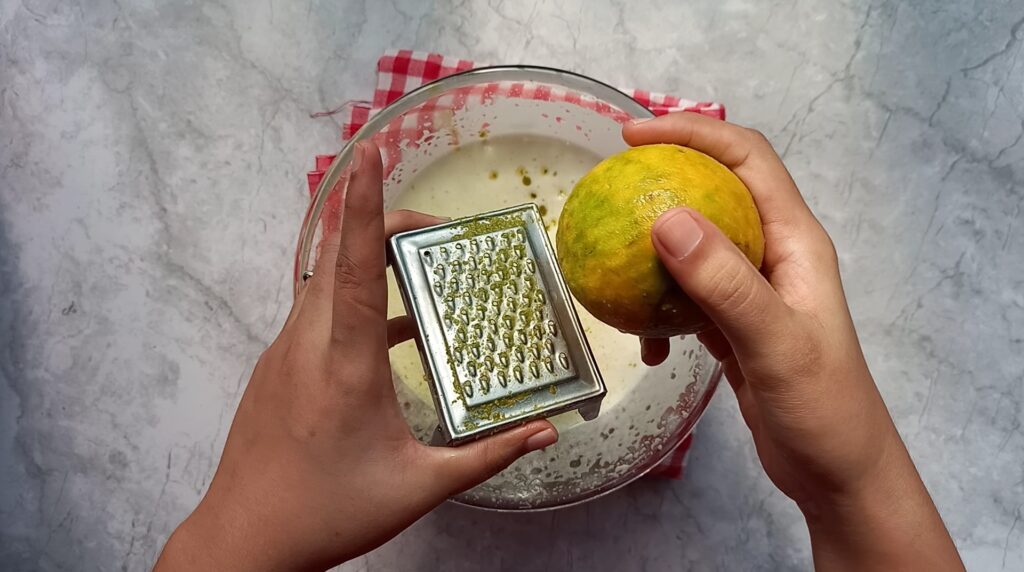 Add baking powder. Add flour in batches.
First sieve the flour then use it. Fold them with light hands.
Now take some small bowls or cupcake mold. Line it with paper cupcakes.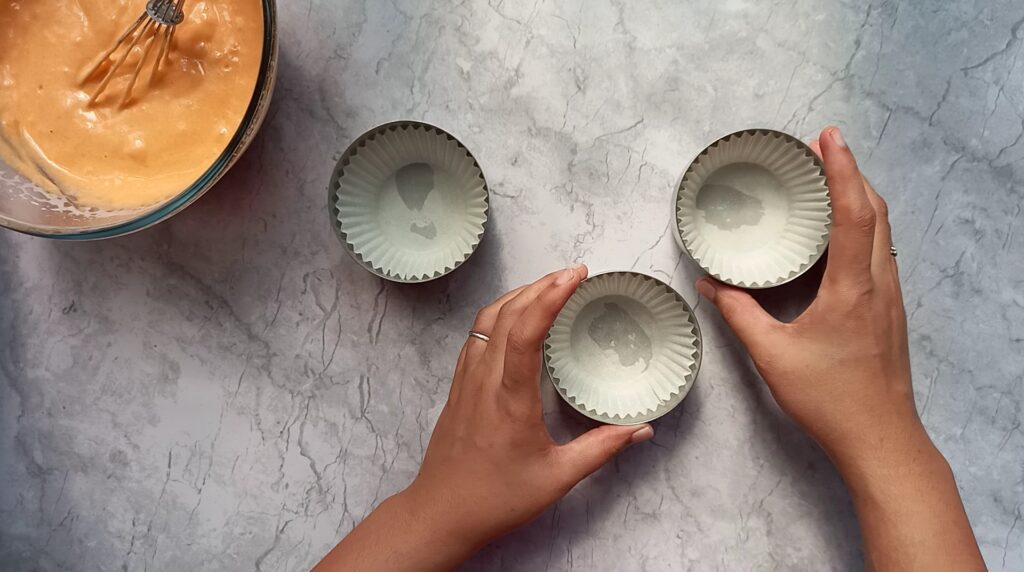 Fill the mold 1/3rd.
After that bake them for 16 to 20 minutes at 180 degrees Celcius in a preheated oven. You can also bake them without an oven. For that check out my VANILLA CUPCAKE (WITHOUT OVEN RECIPE).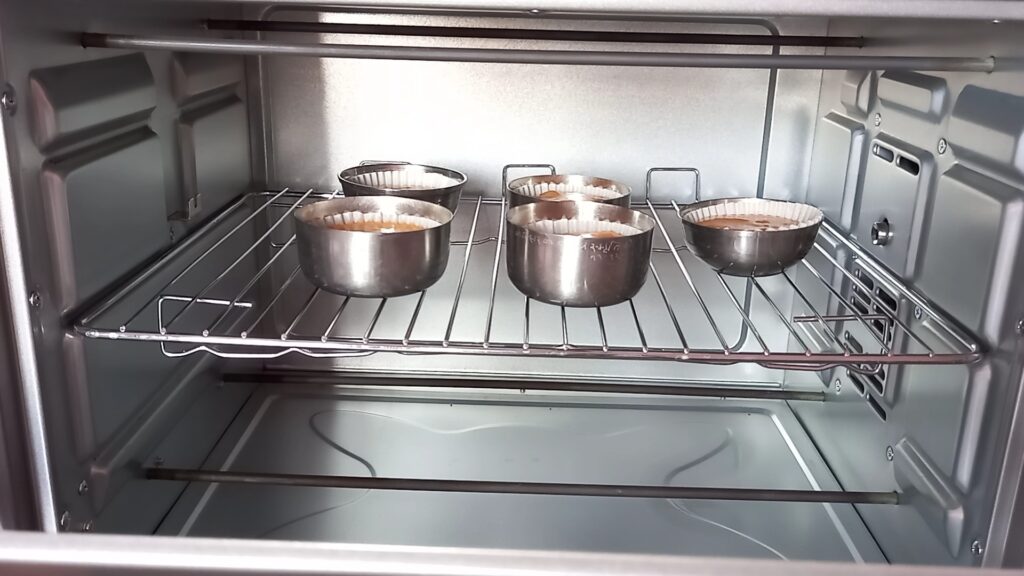 Insert a toothpick, if it comes out clean. it is done. or not bake it for more. Remove it from the oven and leave it to cool down.
After that frost the cupcakes with super delicious orange frosting. For frosting check out the video. Orange cupcakes are ready. You can store them for 4 to 5 days in the fridge.