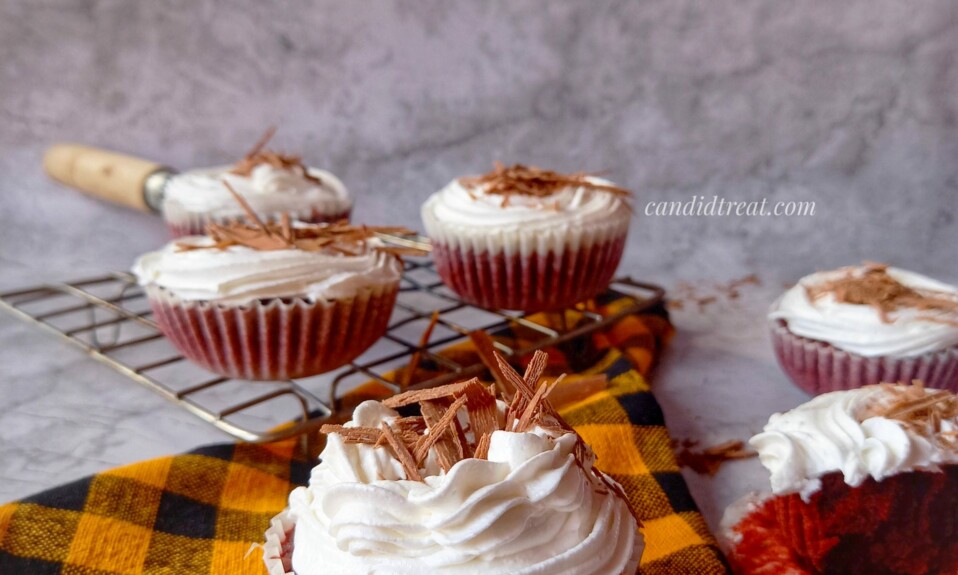 Super moist, rich, and fluffy red velvet cupcake recipe with step-by-step photos. Cupcakes are my all-time favorite. Because it is very easy to make and handle. You can make a big batch of these little cupcakes for your house party or for birthdays. If you are a mom then it is the perfect recipe for your kids. Because kids love the bright colors and chocolatey flavor. These red velvet cupcakes are delicious and the vibrant red color looks fascinating. You can frost these cupcakes with cream cheese or with heavy cream.
What is a red velvet cupcake?
Red velvet cupcakes are made with flour, cocoa powder, sugar, eggs, buttermilk, vanilla, and some red food color. It is topped with fresh cream cheese frosting. It takes 20 to 25 minutes to bake. You can use the oven, microwave. It is also made without an oven. And in this recipe, I will show you how to make this cupcake without an oven. The baking time is almost the same. Traditionally red velvet cupcakes are frosted with cream cheese frosting but I don't like the cream cheese frosting. That's why here I used pure vanilla cream frosting. If you like cream cheese then go with that.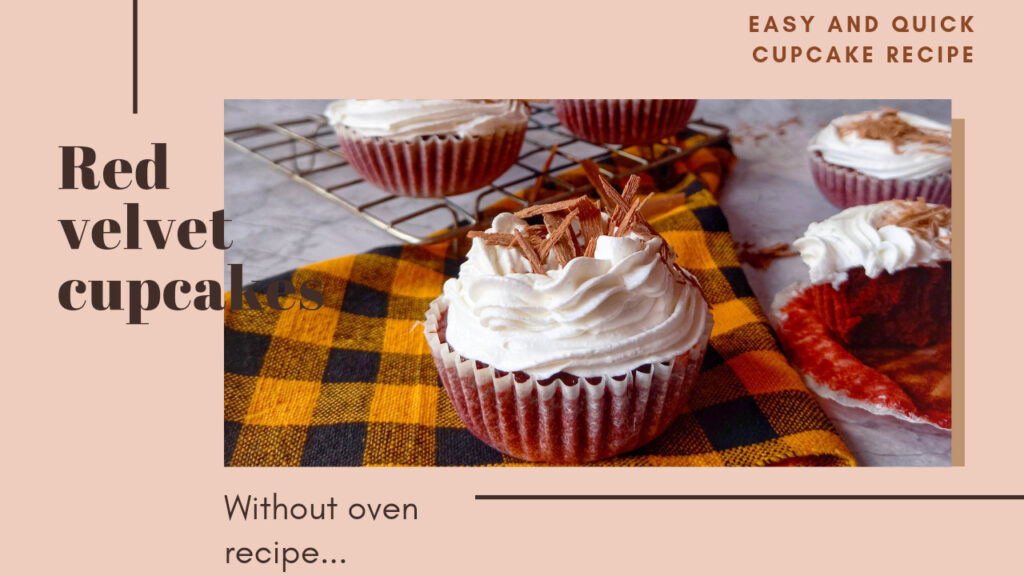 Ingredients used in this recipe
Flour: use the right amount of flour for any cake recipe because it is very important for the texture of the cake base. Do not use too much flour. You can use OO flour or regular refined flour for this recipe.
Eggs: Eggs give fluffiness to the cake. But do not over mix the batter. We need air in the batter. For whisking the eggs, you can use a hand whisk or electric whisk.
Buttermilk/ milk: If possible use buttermilk because it gives a little bit tangy taste. But you can alter this with normal milk. Here I used normal dairy milk.
Oil: oil gives the soft texture to the cupcakes. You can also use butter.
Cocoa powder: do not skip this because traditional red velvet cake batter requires the best quality cocoa powder.
Vinegar: One or two drops of vinegar enhance the flavor or color of this cupcake.
some of the other recipes…
Ingredients
2 eggs
50 grams of refined flour
45 grams of powdered sugar
½ teaspoon vanilla extract
10 ml of milk
5 to 8 ml of oil
10 grams of cocoa powder
A pinch of salt
½ teaspoon baking powder
Two drops of vinegar/lemon juice
½ teaspoon red food color
How to make red velvet cupcake?
First, preheat the heavy bottom pan on a medium flame for 10 minutes. Add some sand or salt to the bottom of the pan. Place a small steel plate or wire. And cover it with any lead.
Meanwhile, Take a bowl sieve the flour, salt and baking powder.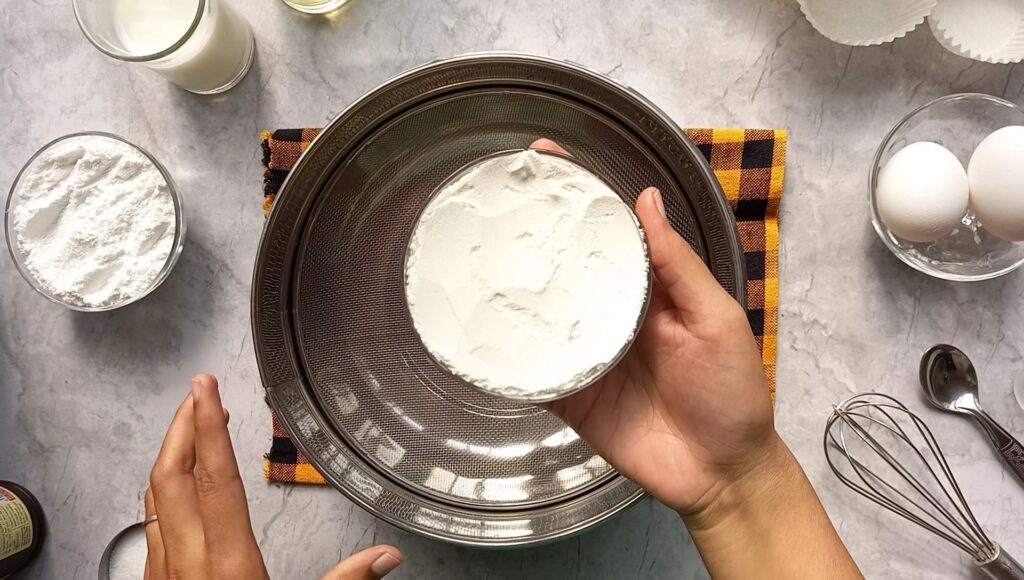 Take some cocoa powder. Set aside.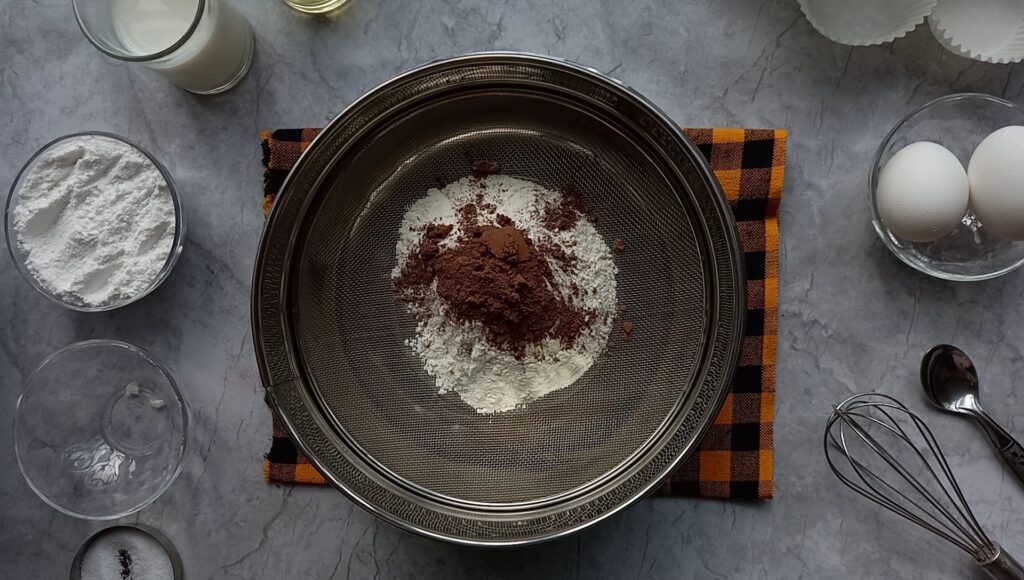 Take another bowl, add eggs, sugar, and vanilla extract. Mix well for 6 to 8 minutes or until the eggs are lighter.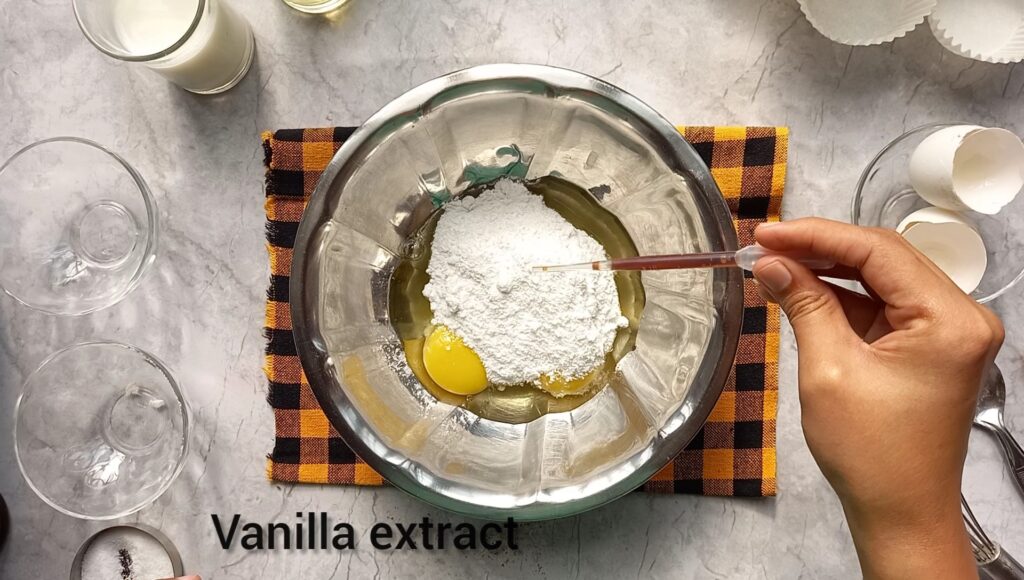 Then add oil , milk and mix well.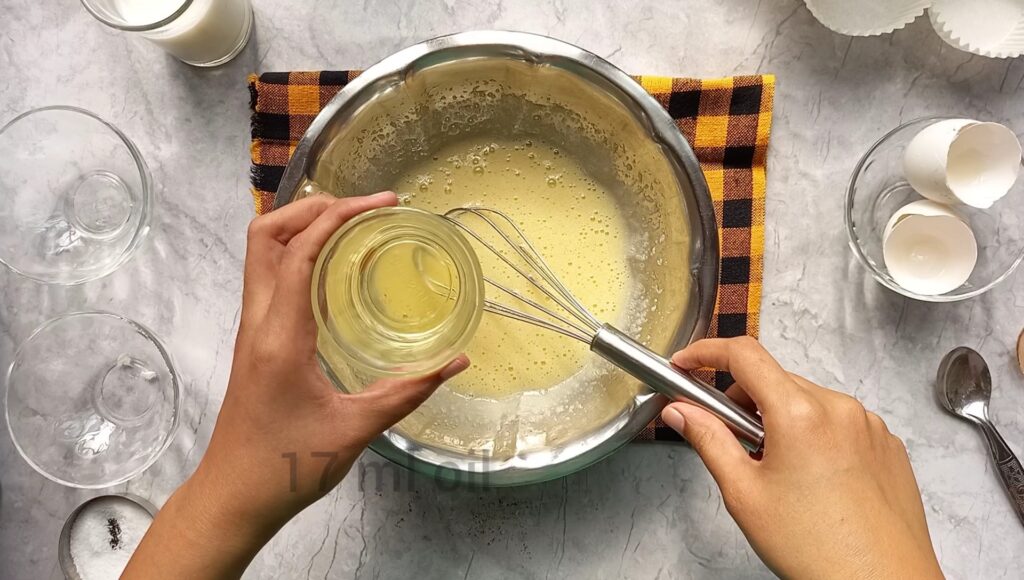 Now add dry ingredients and mix with light hands. Do not over mix.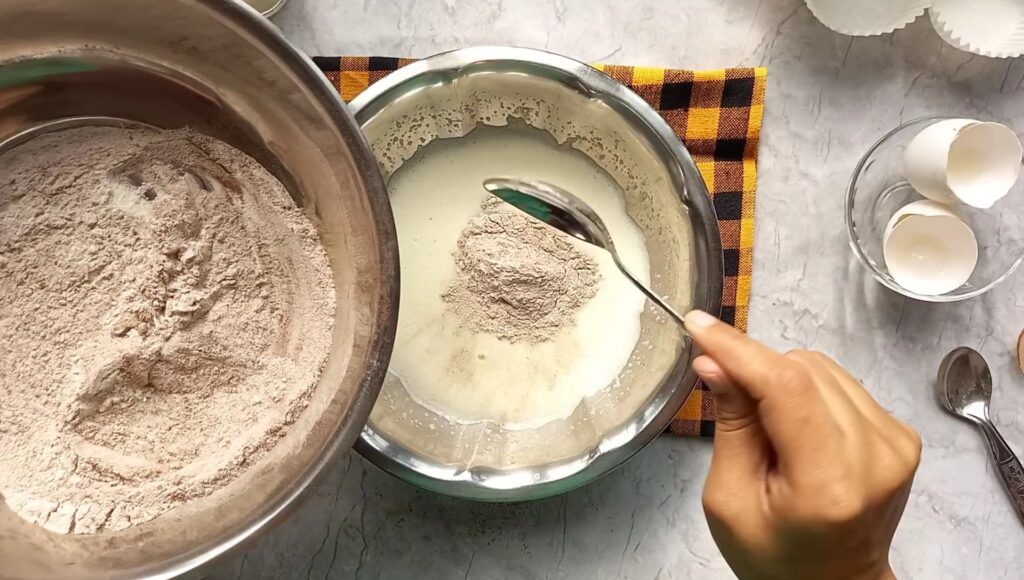 Add red food color. And mix well.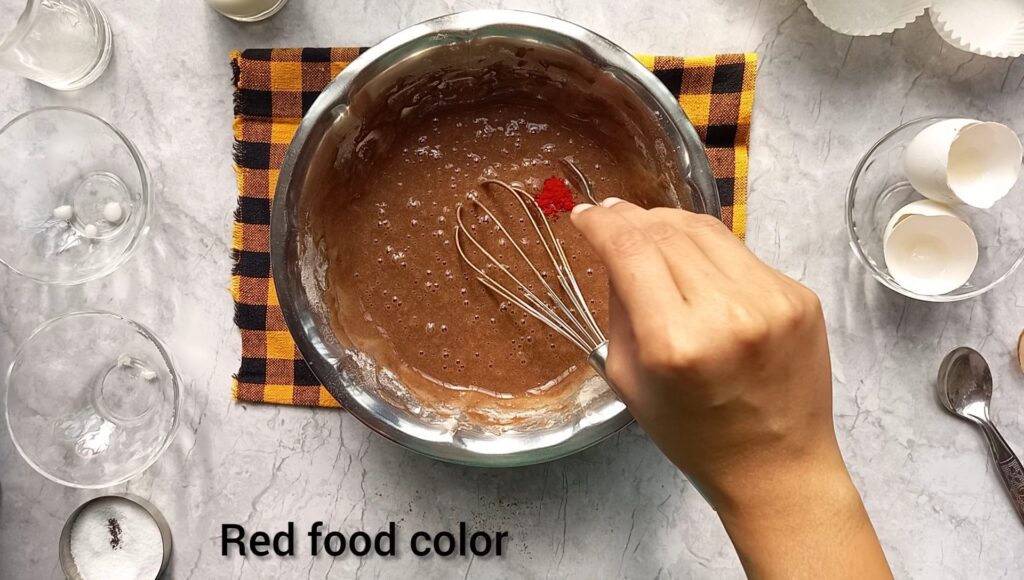 Then take some cupcake molds and fill it half.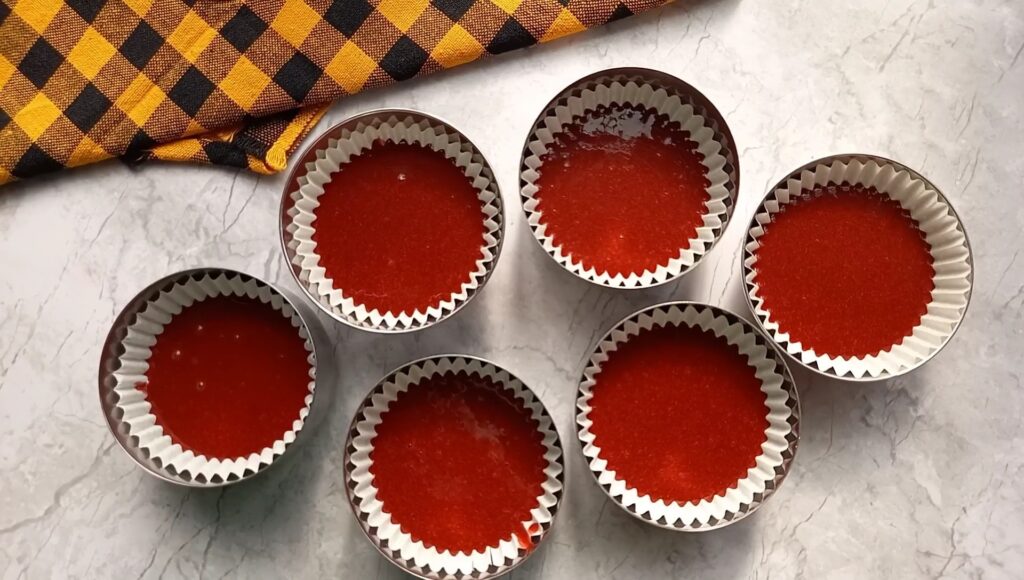 Now cook it for 25 to 30 minutes. Check it with toothpick, if it comes out clean then it is ready.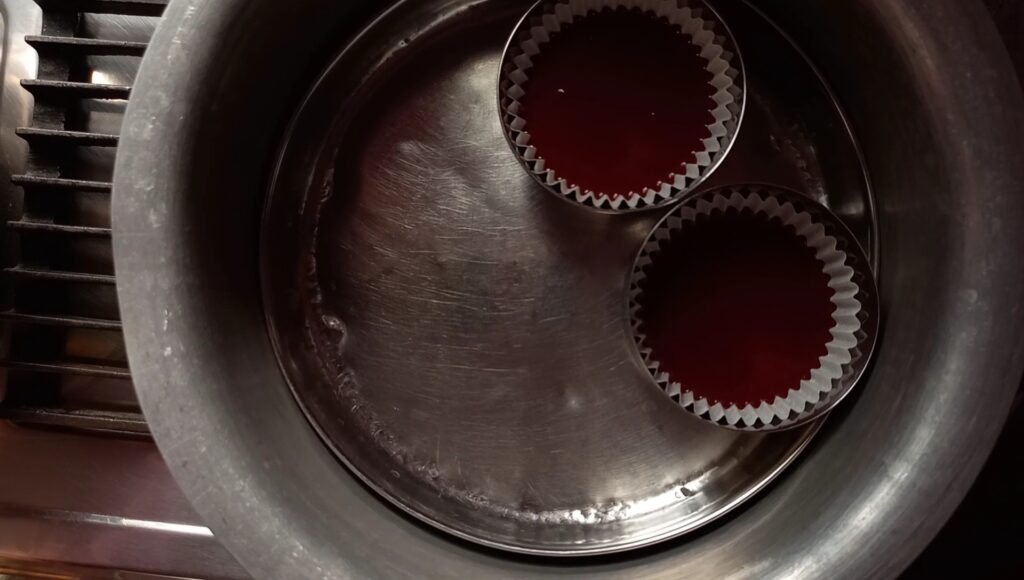 Leave to cool down completely.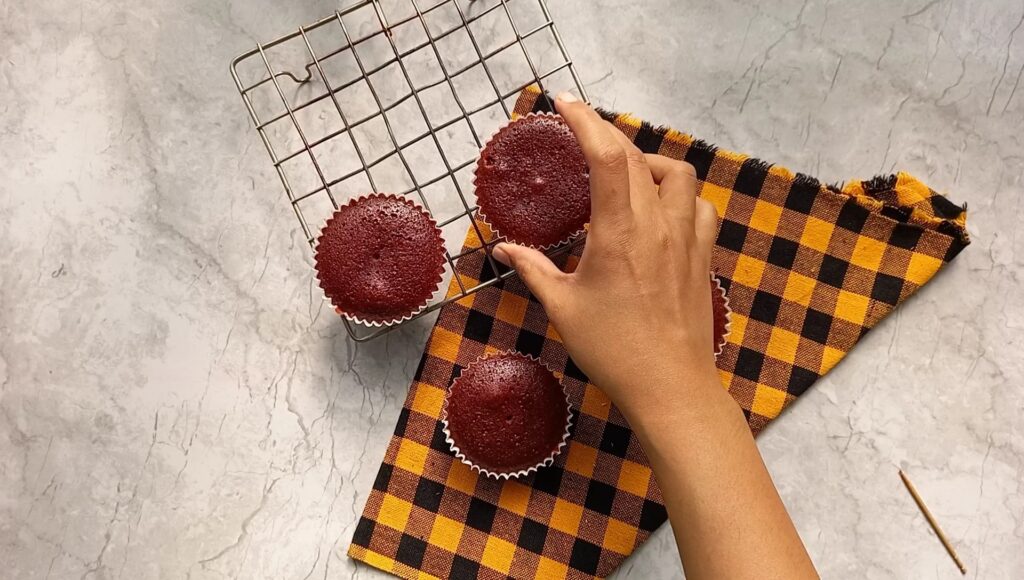 Then frost it with cream. You can also use cream cheese frosting. Garnish with some chocolates.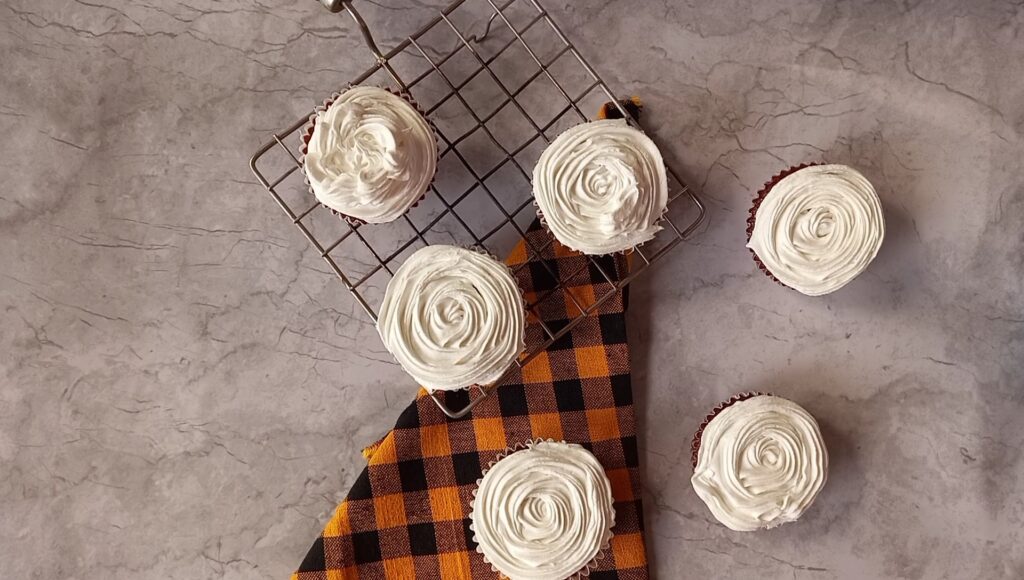 Store these cupcakes in the fridge for 3 to 4 days.