Eggless Mango Cake | Mango Cake | Learn how to make eggless mango cake with step-by-step photos and video. IF you are looking for a perfect eggless cake with fewer ingredients. Then this one is perfect for you. It is easy to make and you can make this cake in the oven r in the microwave, or without an oven. Yes, this cake recipe is without an oven cake recipe. So, here you have so many options for baking this cake. Choose as per your preference.
Now, we are enjoying the season of mangoes then why not make a delicious and fresh mango cake. Because whatever you put in it, it gives you a level-up dish. You can make this cake for birthdays or anniversaries.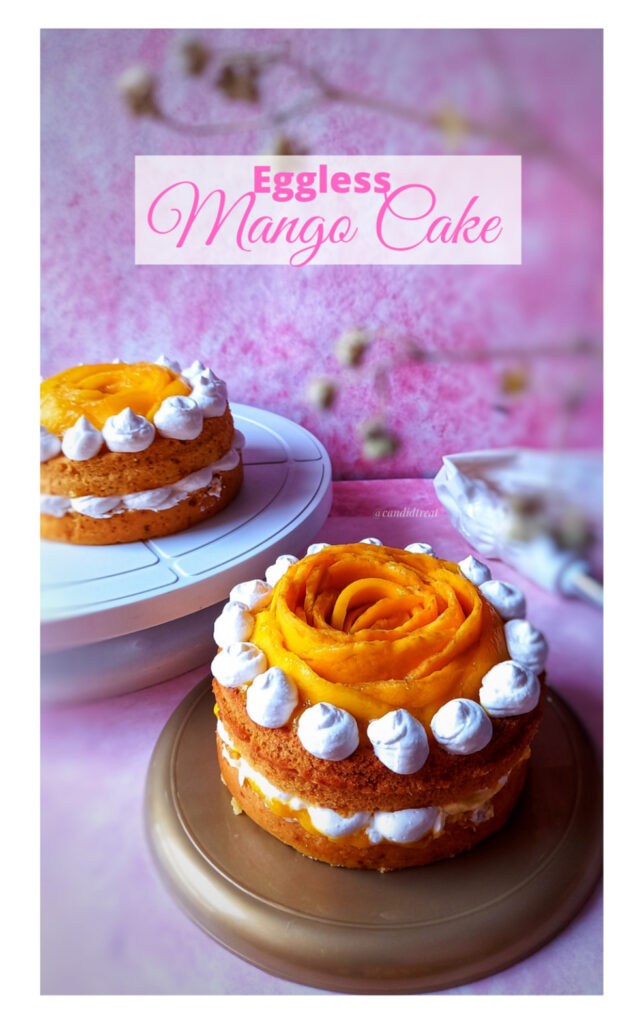 Mango Cake
So, this is my second attempt with eggless cake and the outcome is awesome. You can also check out my youtube channel for other interesting recipes. And give me your support, so I can make more interesting videos for you. If you are looking for an eggless option, this is perfect for you.
For dry ingredients, use refined flour, powdered sugar, baking powder, soda, and some salt. For wet ingredients, use some refined/flavorless oil, vanilla, mango puree, condensed milk, lemon juice, and some milk. And these were the simple ingredients for my eggless cake.
Tips for baking a perfect mango cake
Lining the cake tin- Always line your cake tin with baking paper or with oil, butter. It helps to prevent sticking the cake from the tin.
Over mixing– Never over mix yur cake batter. Mix it with light hands or with cut and flod method.
Batter consistency- For the eggless cake, the batter has to be thick but not too thick. If your cake batter is thin, you get a halwa-like consistency. So be careful with this step. Cooldown. Before you frost your cake, the cake has to be completely chilled. You can place your cake layer in the fridge for 25 to 30 minutes before frosting.
some other delicious dessert recipes…
Ingredients
4 tbsp powdered sugar
3 to 4 tbsp refined oil
5 to6 drops of vanilla
5 tbsp condensed milk
4 tbsp mango puree
11 to 12 tbsp refined flour
A pinch of salt
½ tsp baking powder
½ tsp baking soda
½ tbsp lemon juice
For the frosting- take some whipped cream, mango puree, and some sliced mangoes
How to make Eggless mango cake?
Take a bowl, add powdered sugar. You can adjust the quantity as per your taste.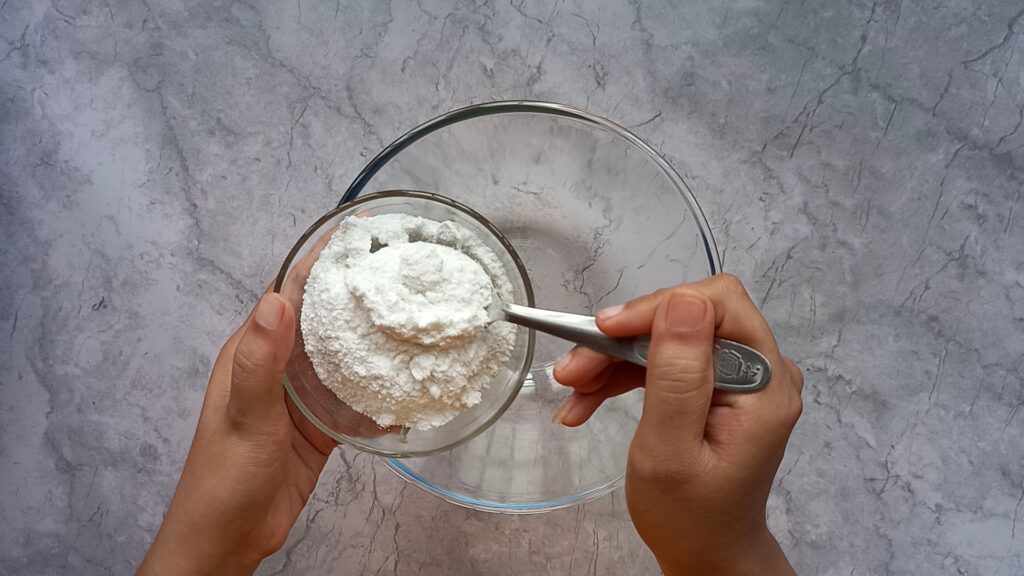 Add oil. Add vanilla essence. Mix them well.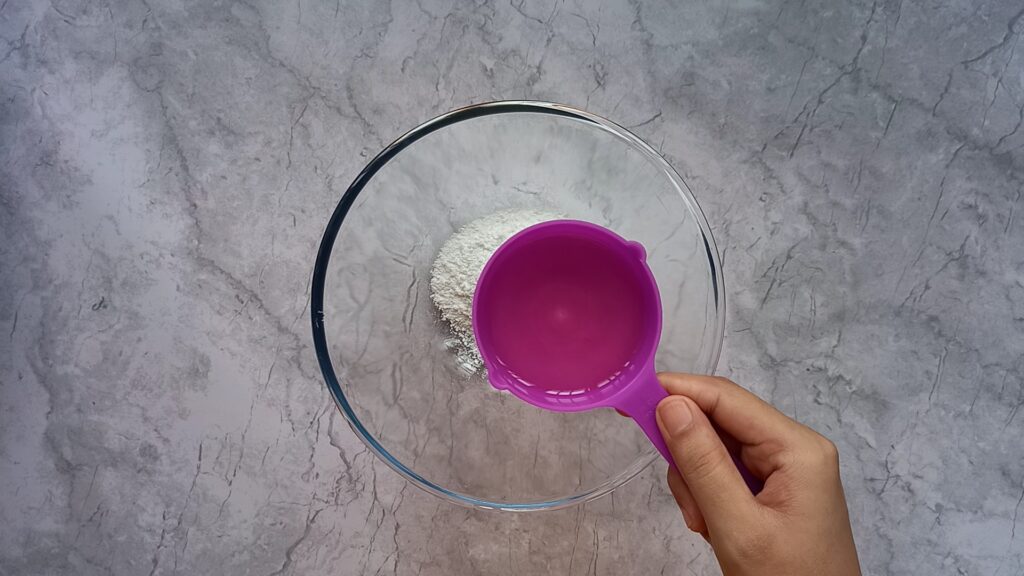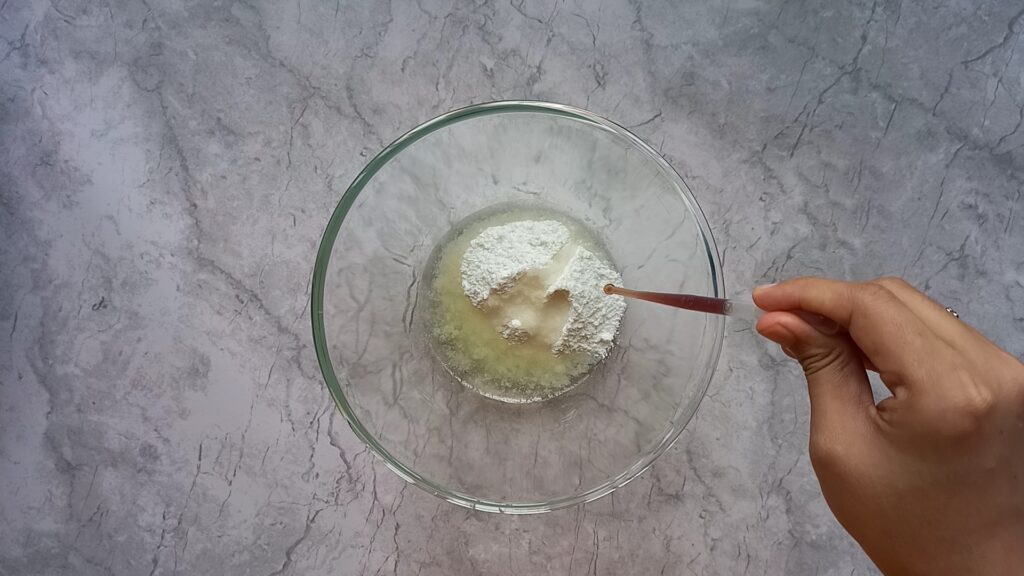 Then add condensed milk, mix it.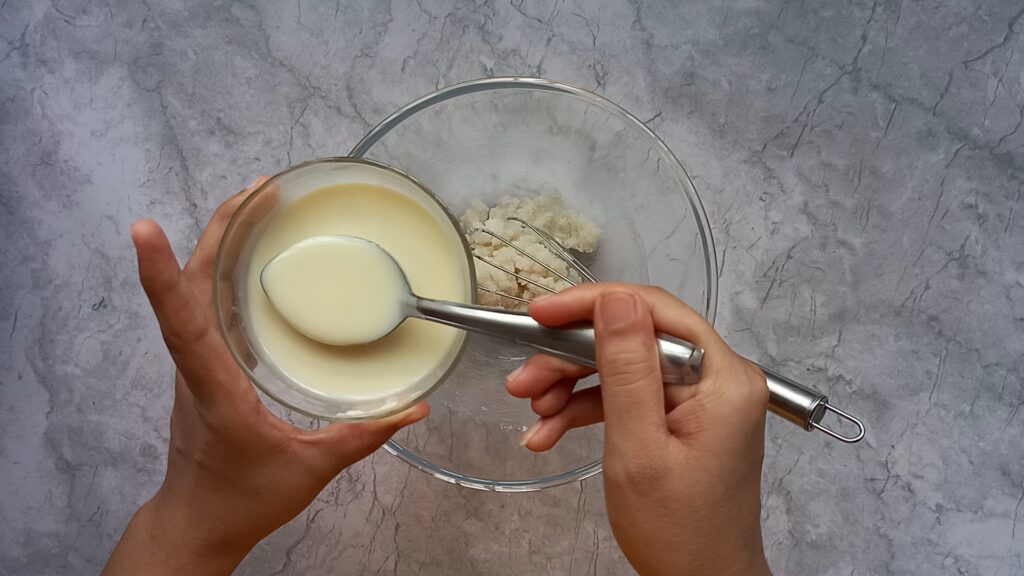 Now, add mango puree. When you blend your mango pulp, sieve it, then use it. Mix them well.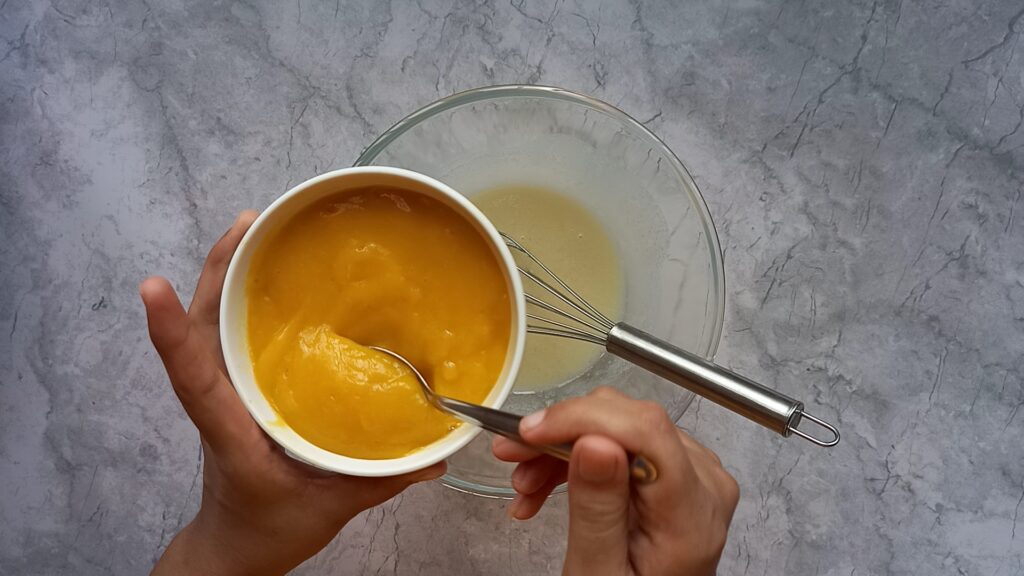 Now add flour in batches. First, add 6 tbsp of flour.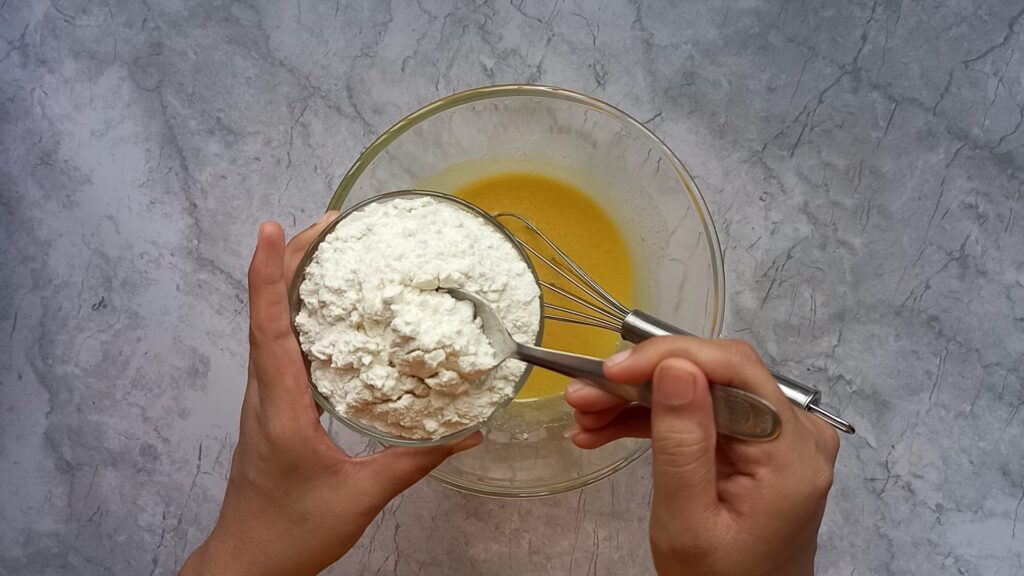 Add salt, baking powder, baking soda. And mix it with light hands. Then add more flour and mix them well.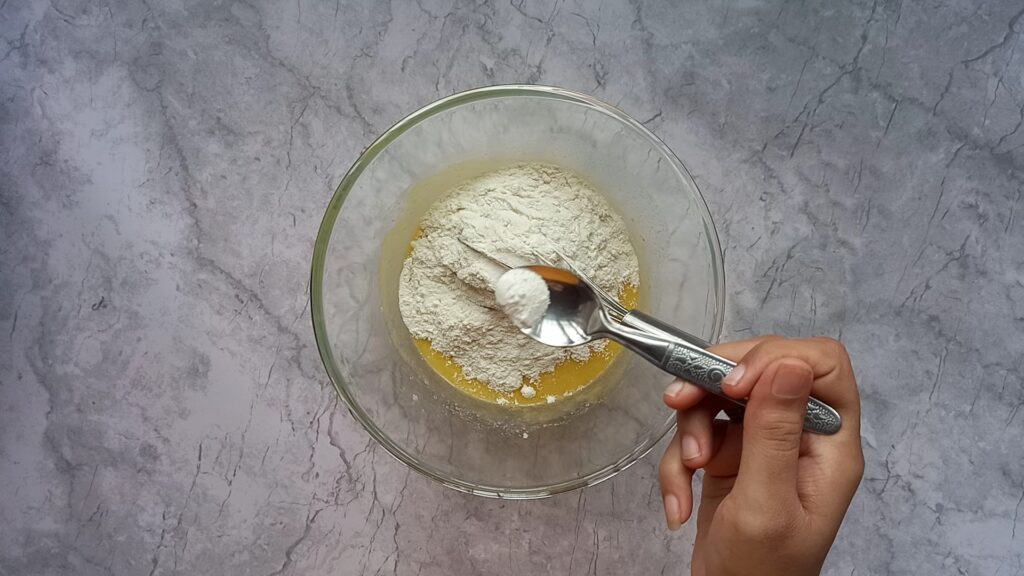 If your batter is too thick, add 3 to 4 tbsp milk to adjust it.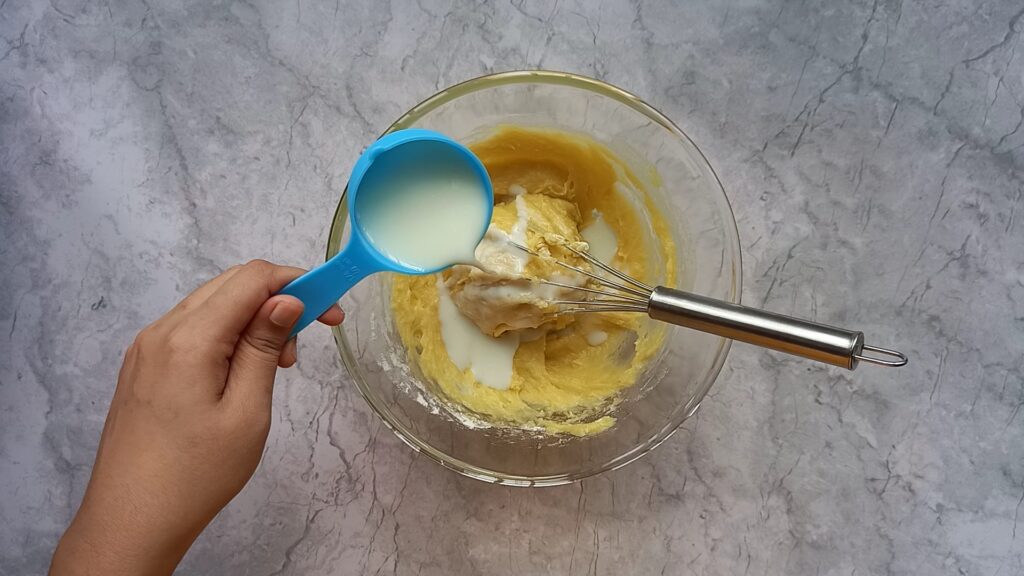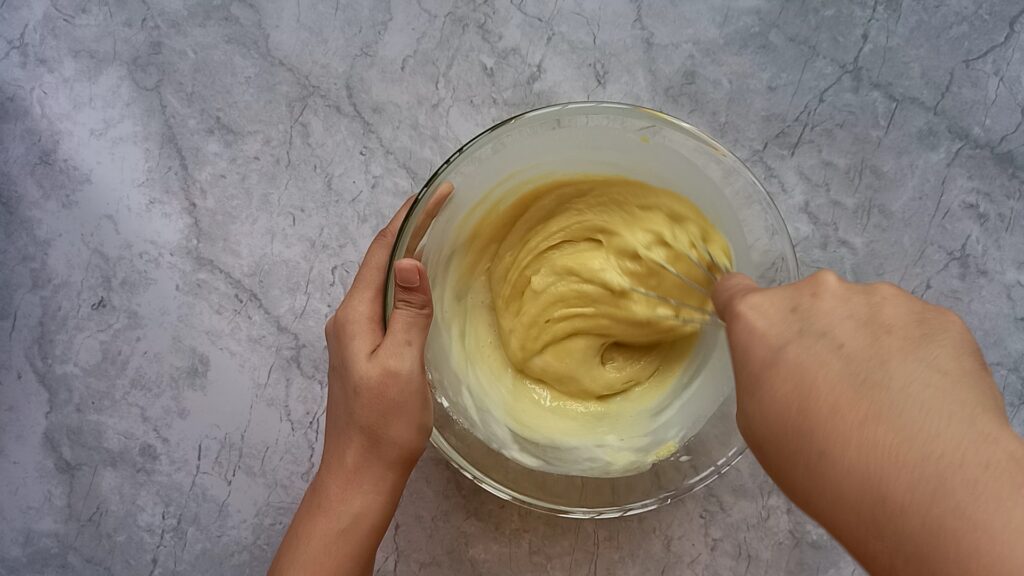 Now, add lemon juice and mix them well.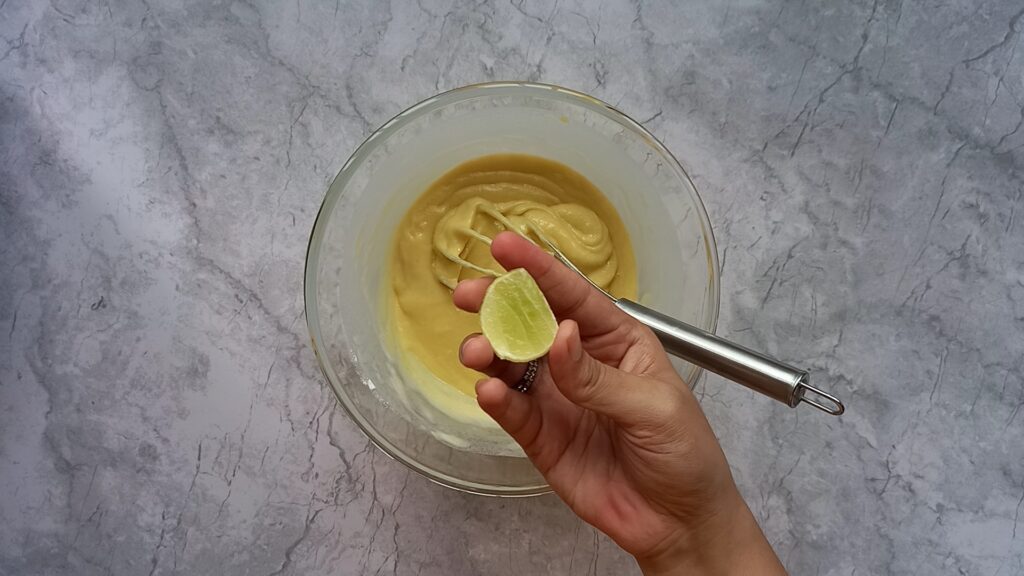 Take a greased cake tin.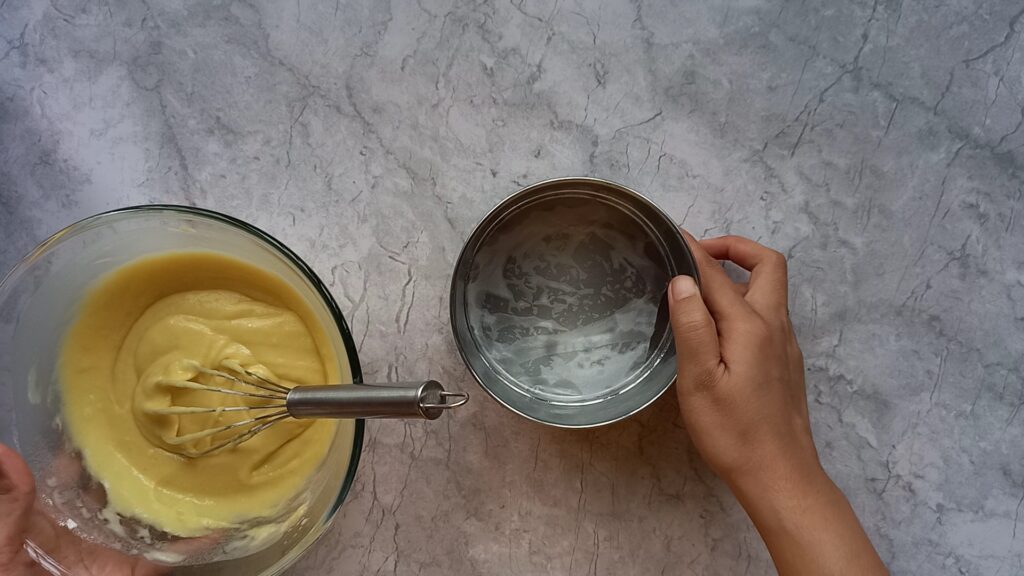 Pour the batter in it.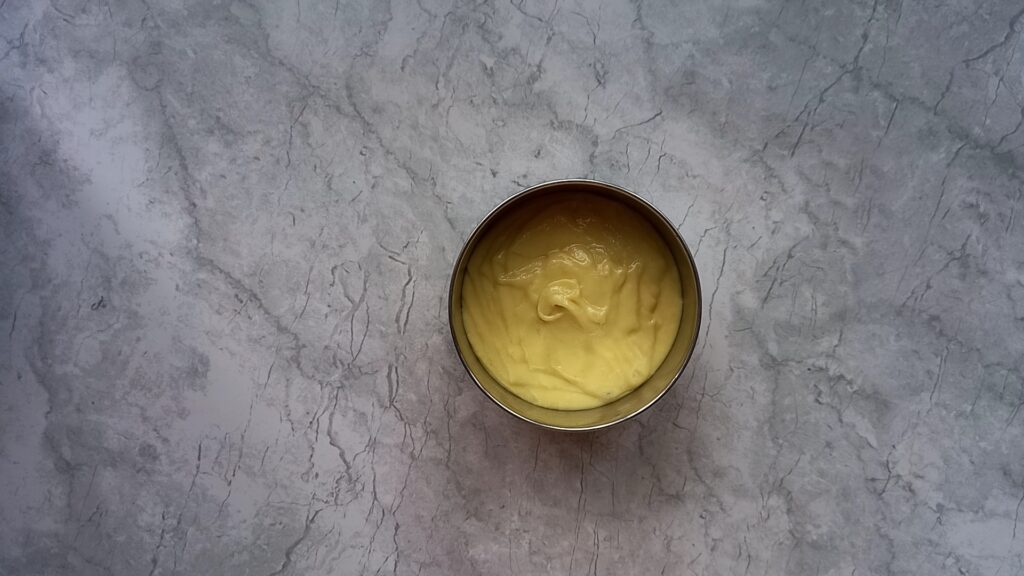 Now, take a large pot, add sand/salt to the bottom of the pan. Place any plate. Preheat the pot for 10 minutes on low to medium flame. You can also use a pressure cooker but remove the whistle of the cooker.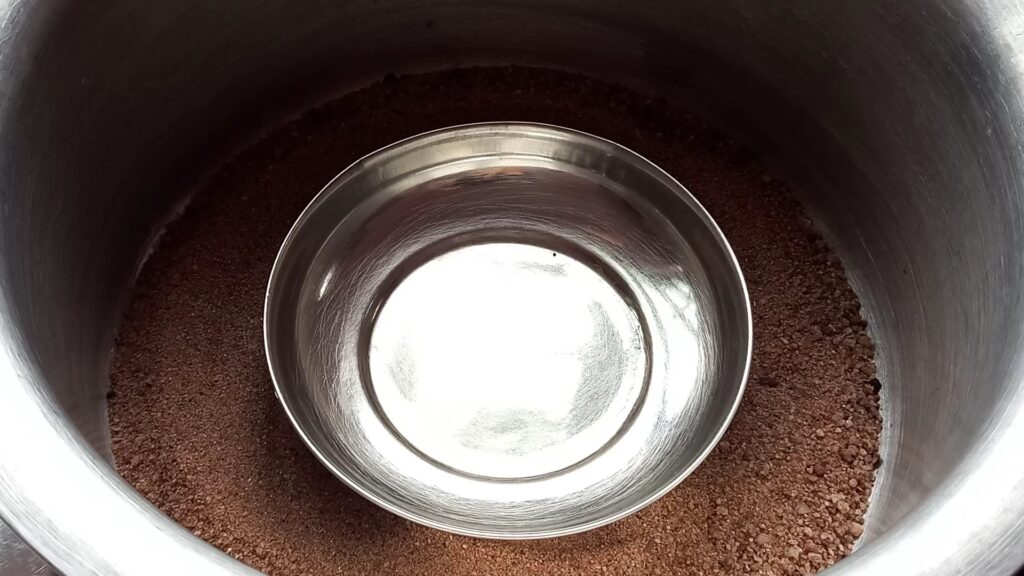 Now, place the cake tin and cover it with lead. Bake it for 40 to 45 minutes on low flame. In the microwave, bake it for 7 to 8 minutes, or in the oven, bake it for 30 to 35 minutes at 180 degrees celsius.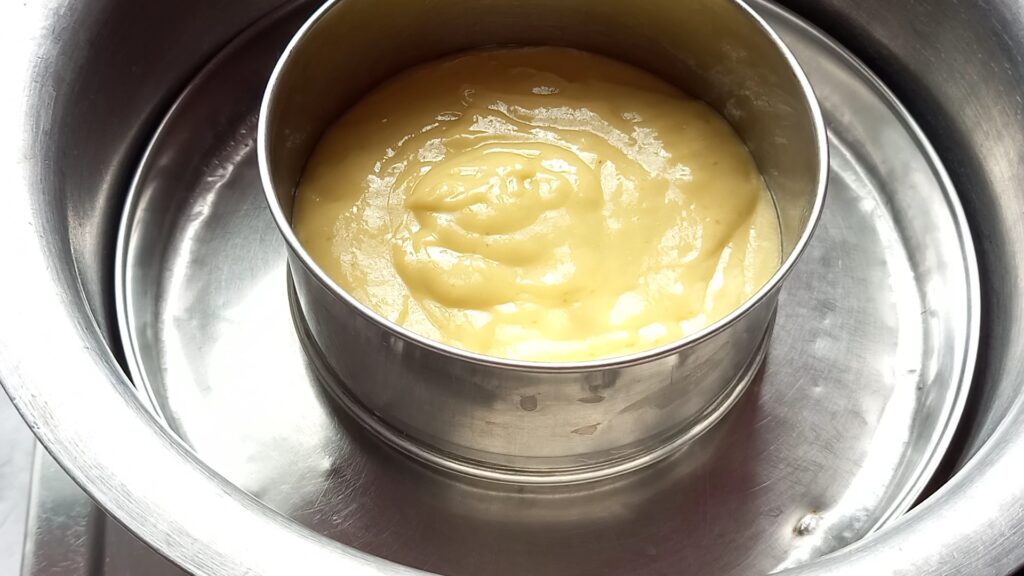 After 45 minutes, check them with the help of a toothpick.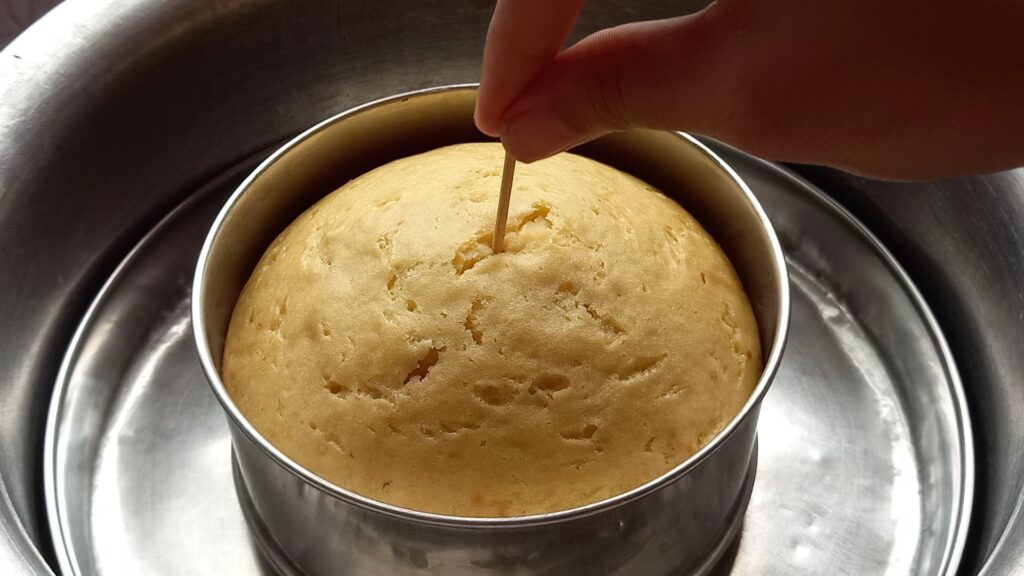 Insert it, if it comes out clean, it is ready.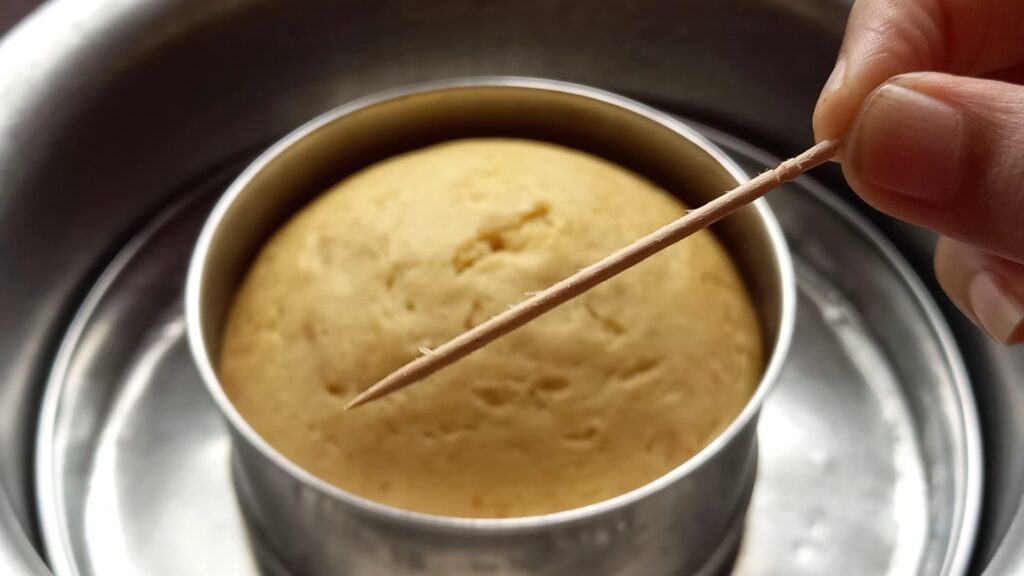 Turn off the heat and leave it to cool down.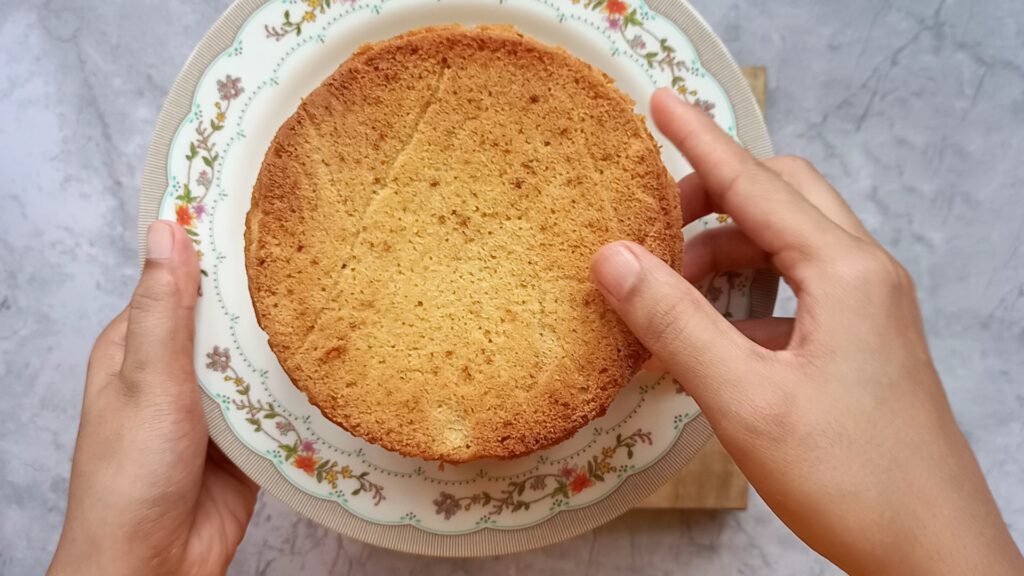 After that, cut them into 2 to 3 layers. When it is completely cool down. Take a layer of cake.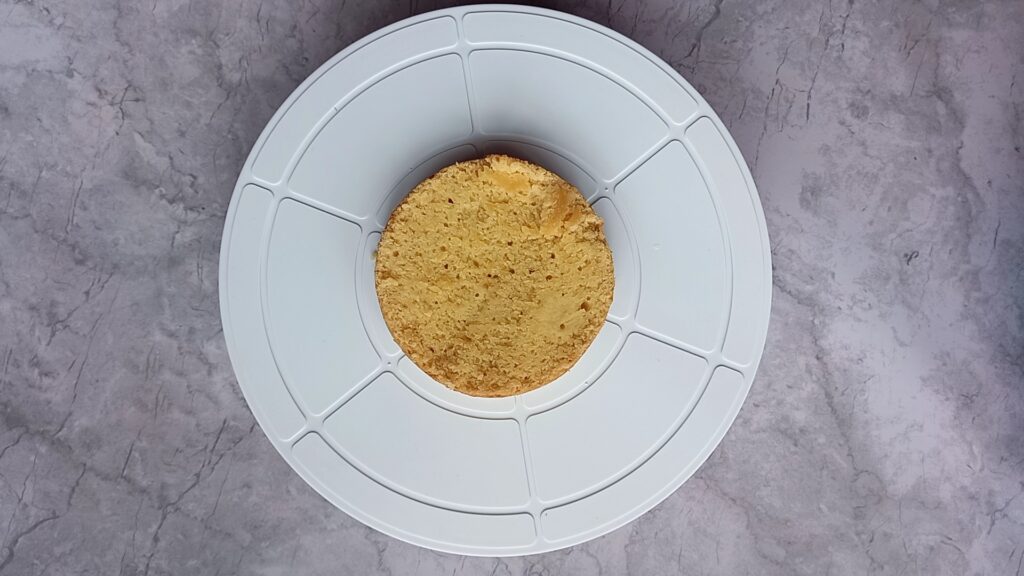 Add 2 tbsp mango puree.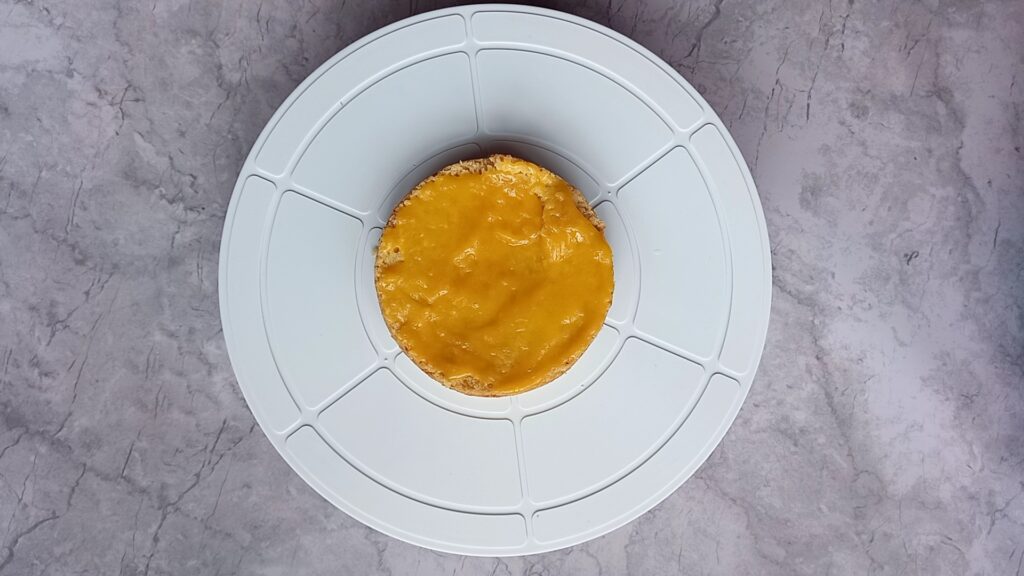 Add some whipped cream. Here, you can use any frosting like buttercream, cream cheese frosting, etc. decorate it as you like.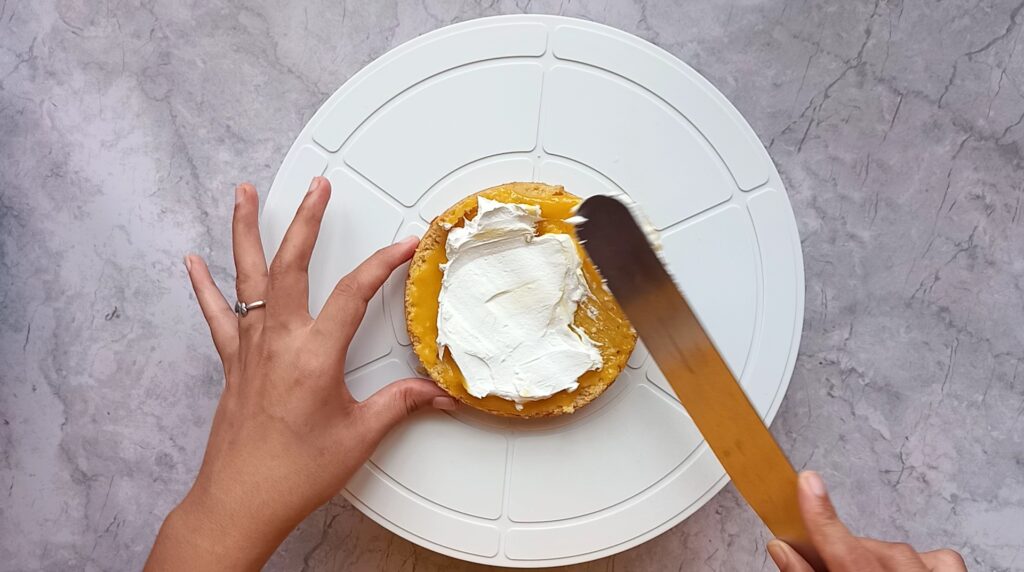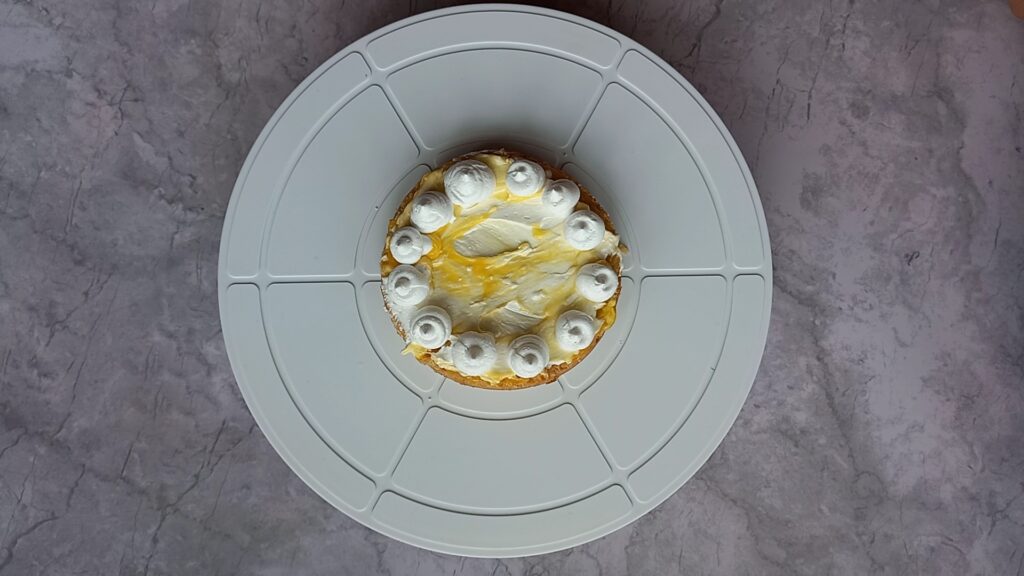 And this one is the easiest one. And again repeat the same process.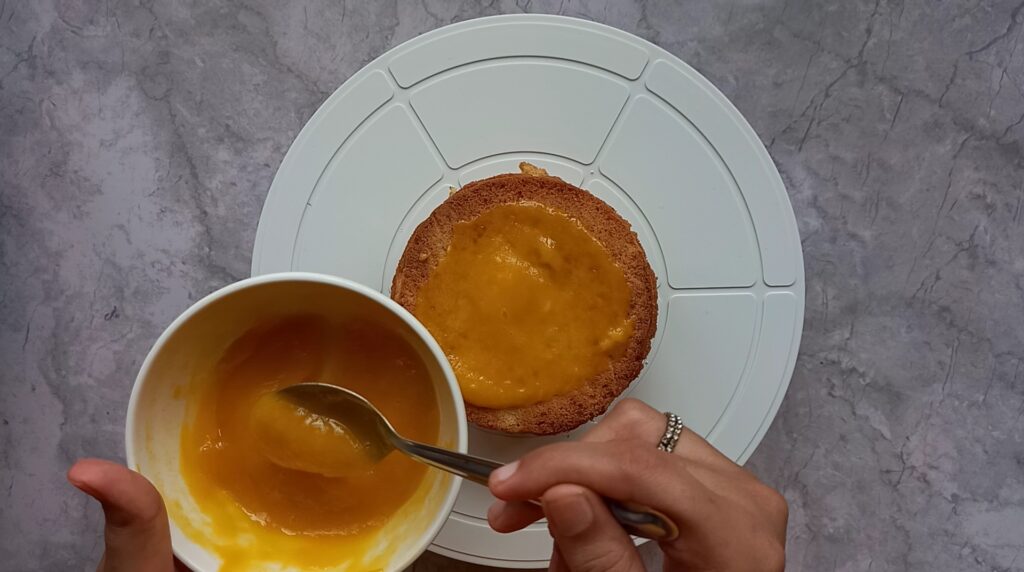 Here I use some thin-sliced mangoes for my rose. It is totally optional.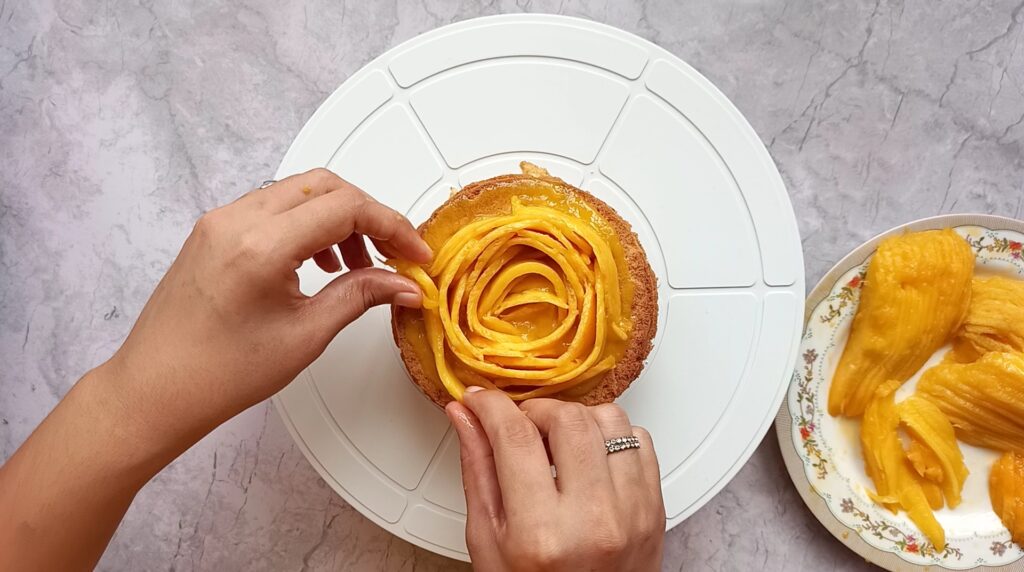 After that, keep it in the fridge for at least 3 to 4 hours then serve it. Your super easy eggless mango cake is ready.