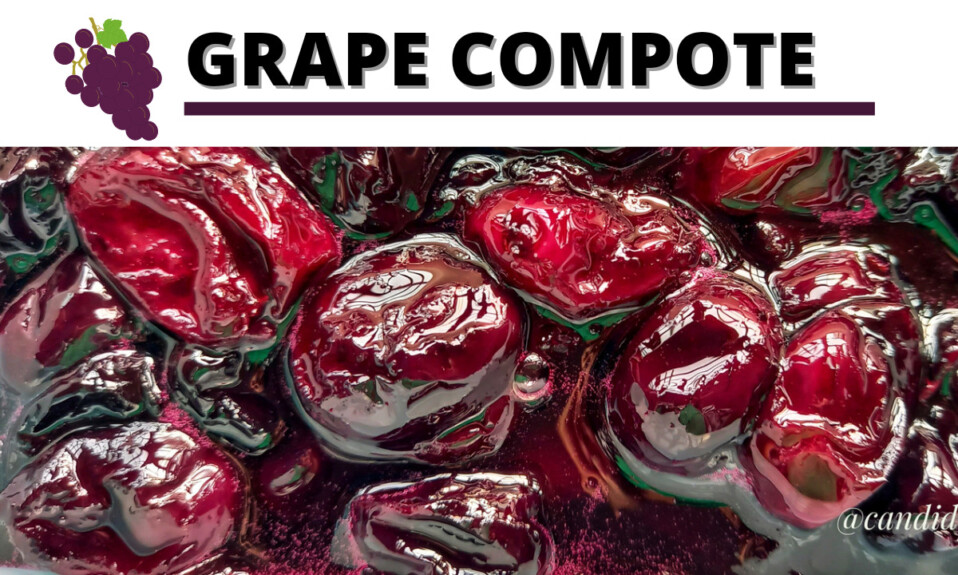 In this post, you can learn the easiest way to make the black grape compote. Black grape compote is nothing fancy but a mix of sugar, lemon, water, and fresh grapes. In this recipe, grapes are cooked in their own juice. You can also use overripe grapes. But if you want more tangy flavor then use fresh grapes. You can also call them grape jam.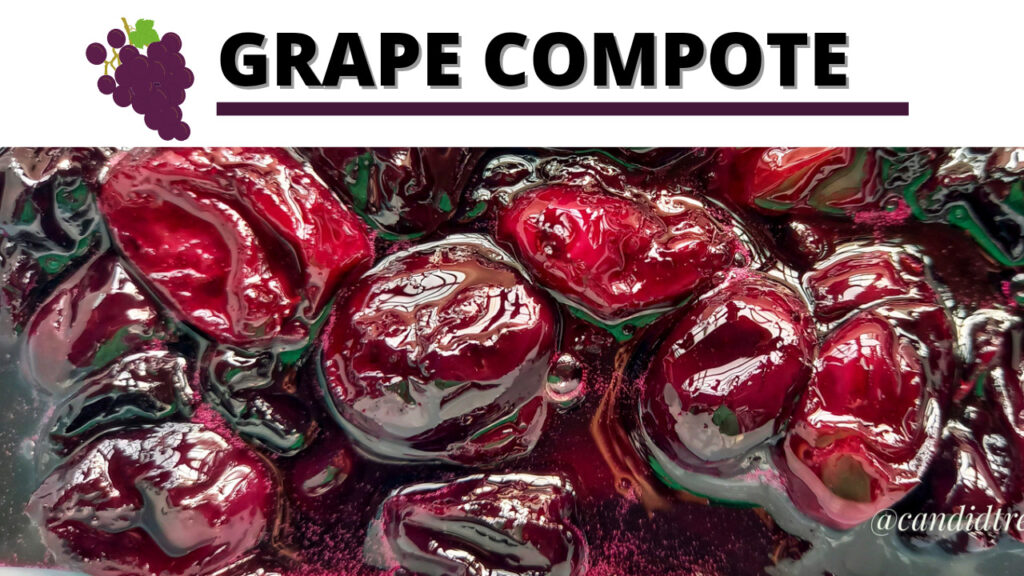 Here I am using black grapes because it has a vibrant purple color and a more tangy flavor. It goes well with vanilla ice cream. You can also serve it with your toast. Or, you can use this compote for backing like pies, tarts, cakes, or cupcakes. Let's start the recipe…
Ingredients
2 cup of black grapes
3 to 4 tablespoon sugar
1 lemon juice
15 ml water
½ teaspoon salt
1 teaspoon vinegar
How to make black grape compote?
Take some fresh black grapes. Wash them properly. And remove the stems. Take a pan to add black grapes.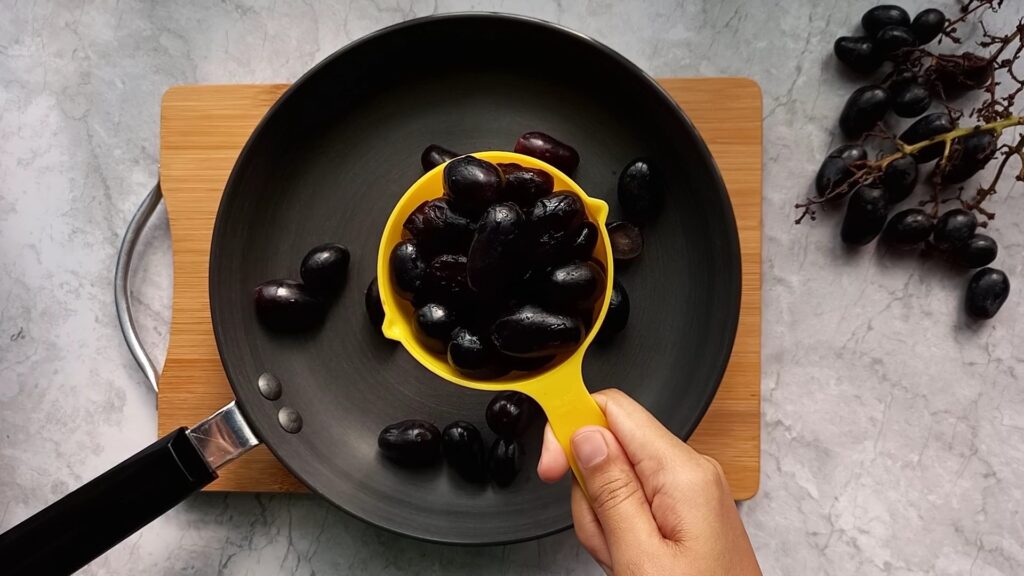 Add sugar. You can also adjust the sugar as per your taste.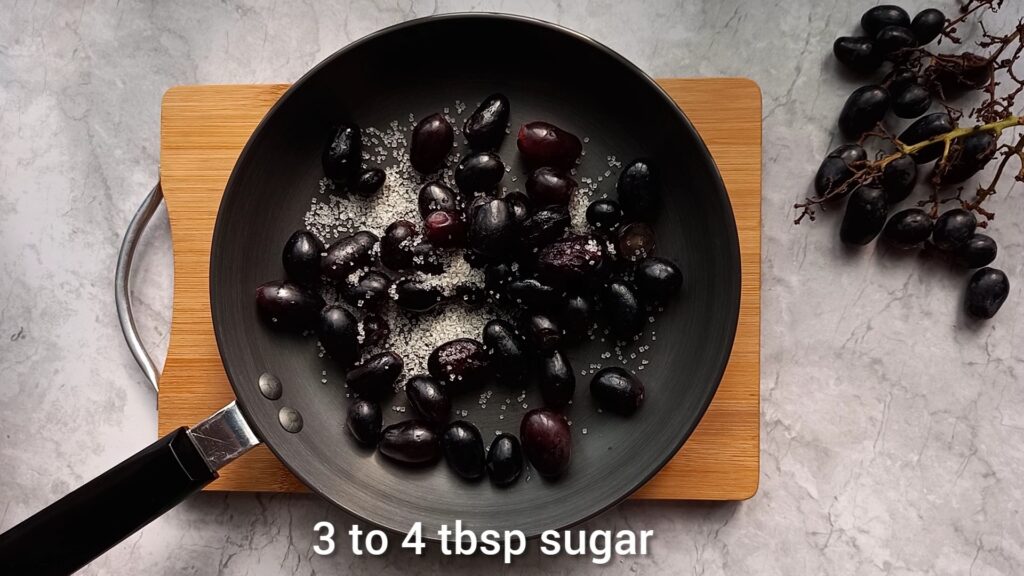 Add vinegar.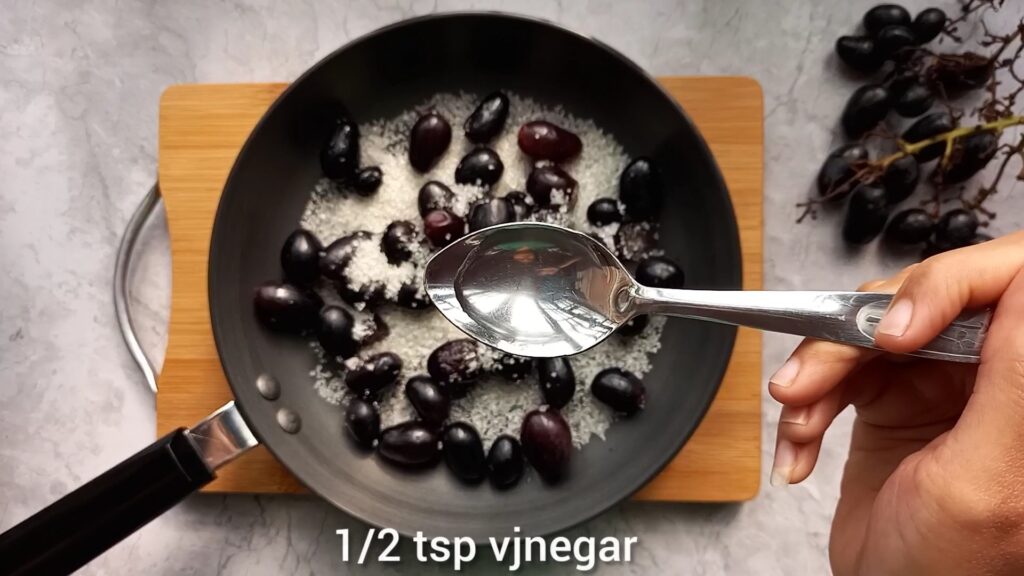 Then add lemon juice and water.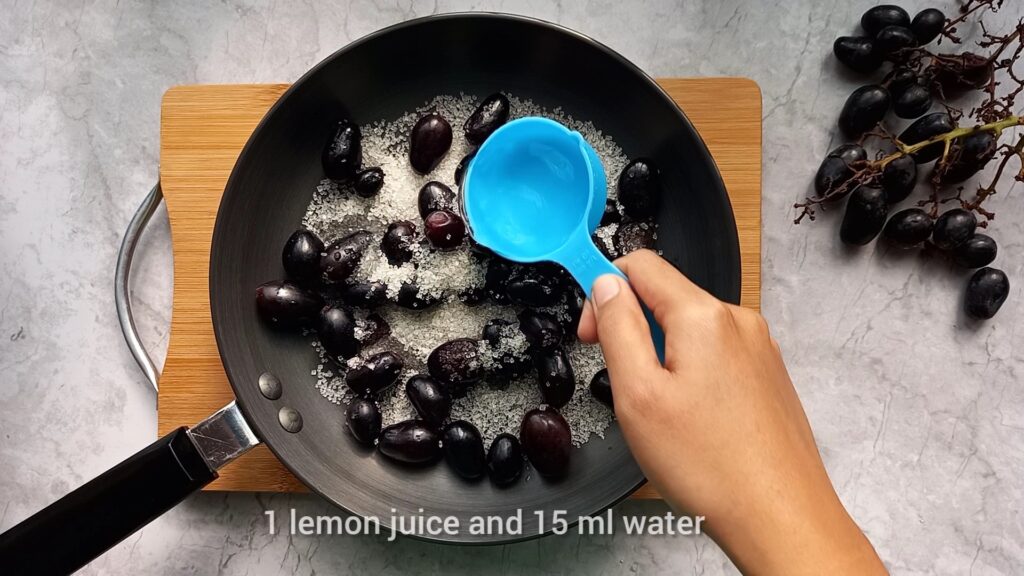 Add salt.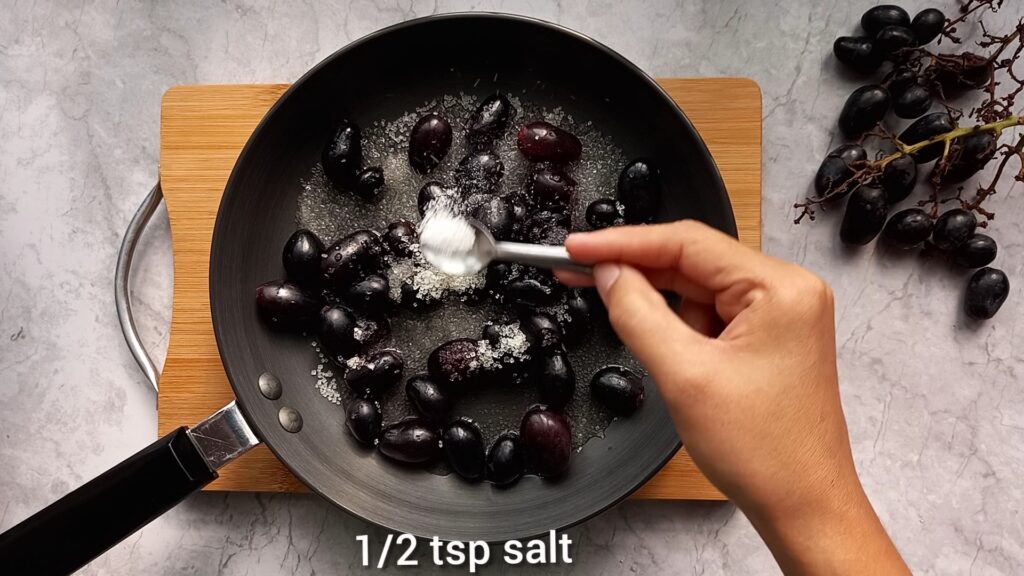 Then cook it for 3 minutes on high flame.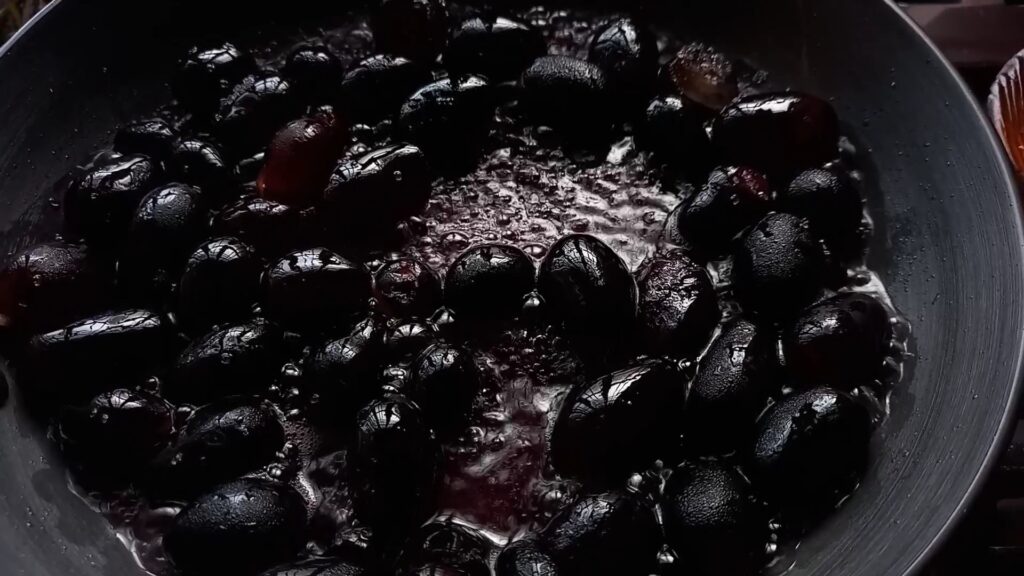 Now, cover it with any lead and cook for 6 to 8 minutes on low flame.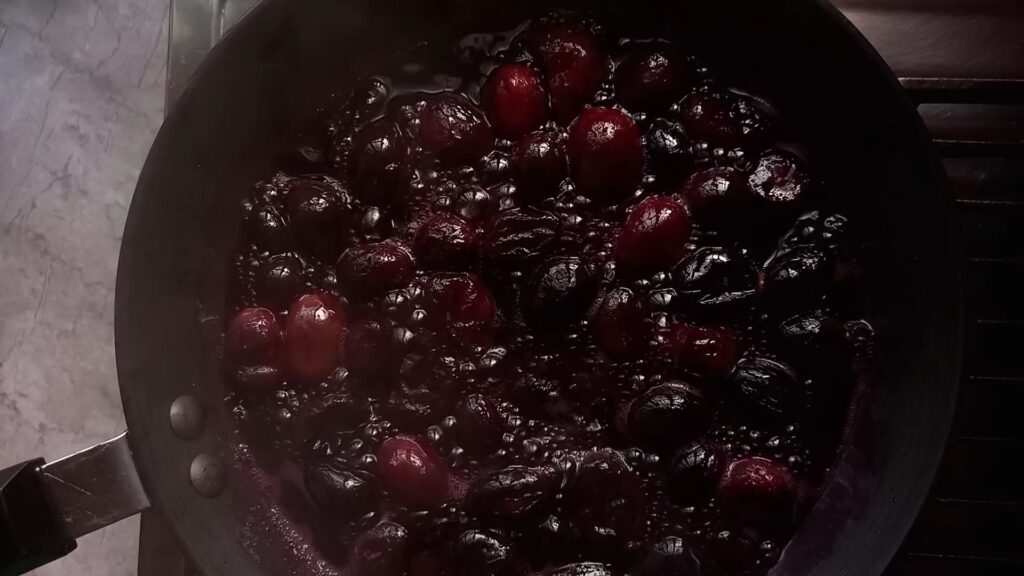 You can see that grapes realease its juice and cook in their own juice. When water evaporates, cook the compote over high flame for 2 minutes.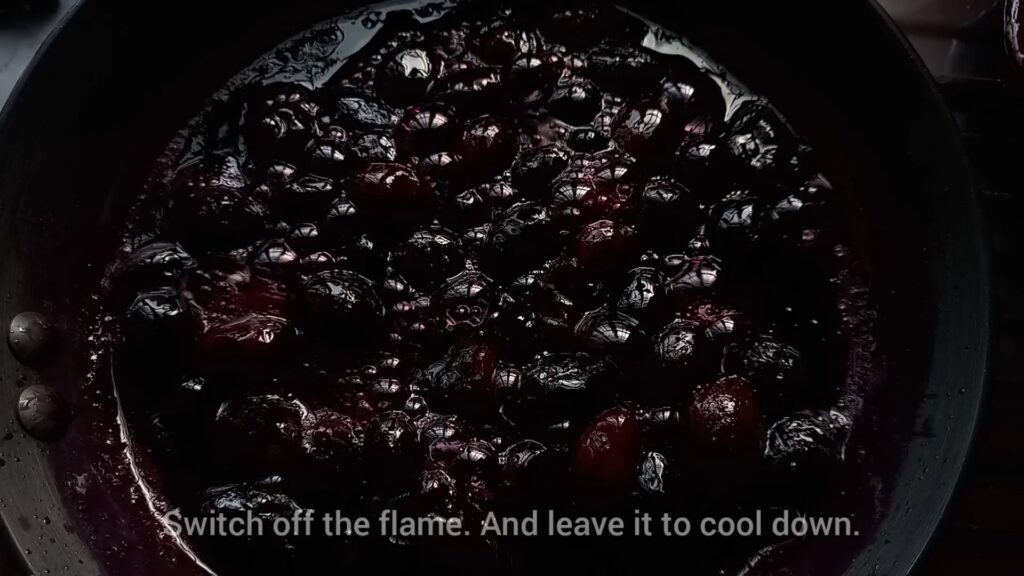 Black grape compote is thick and ready. Turn off the heat and leave it to cool down.
Some other homemade recipes..