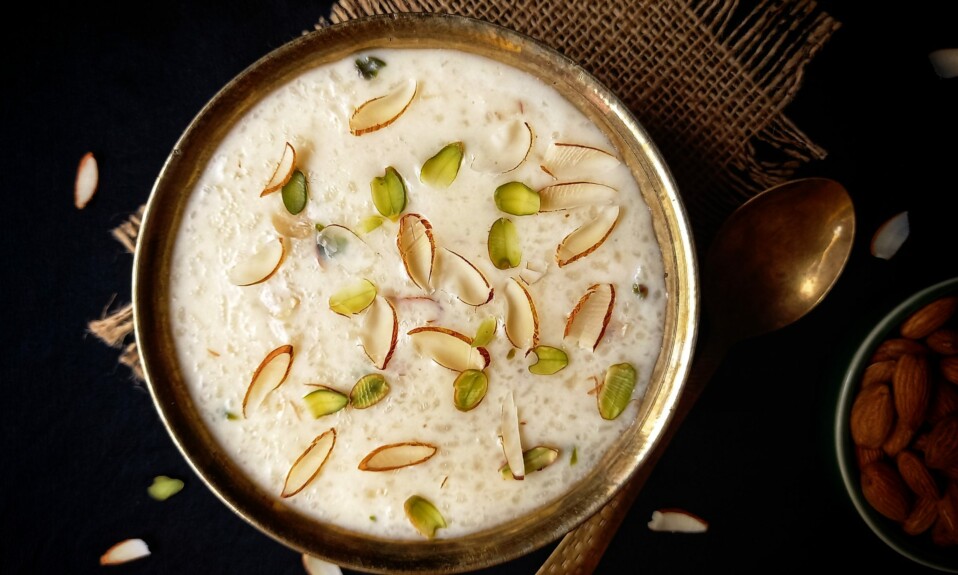 Rice Kheer | Creamy and rich kheer recipe | Hello foodies. From today, just 2 days left for Janmashtami. so wishing all of you a happy Krishan Janmashtami. we always celebrate the festival with a sweet dish. so why not make some creamy and rich kheer for this occasion. If we think about classic Indian dessert one name that comes to mind is rice kheer. Creamy and aromatic rice kheer made with 3 basic ingredients rice, sugar, and milk. This is also known as rice pudding or payasam.
It is a perfect dessert to end every Indian household meal. All over India, all of them have different recipes for this beautiful dessert. In this post, I will show you how you can make super creamy and rich kheer with only 3 ingredients with step-by-step photos and video. Every Indian loves this dessert and this is one of my favorite desserts. Kheer is not only a festive dessert, you can make this whenever you want to eat some sweets.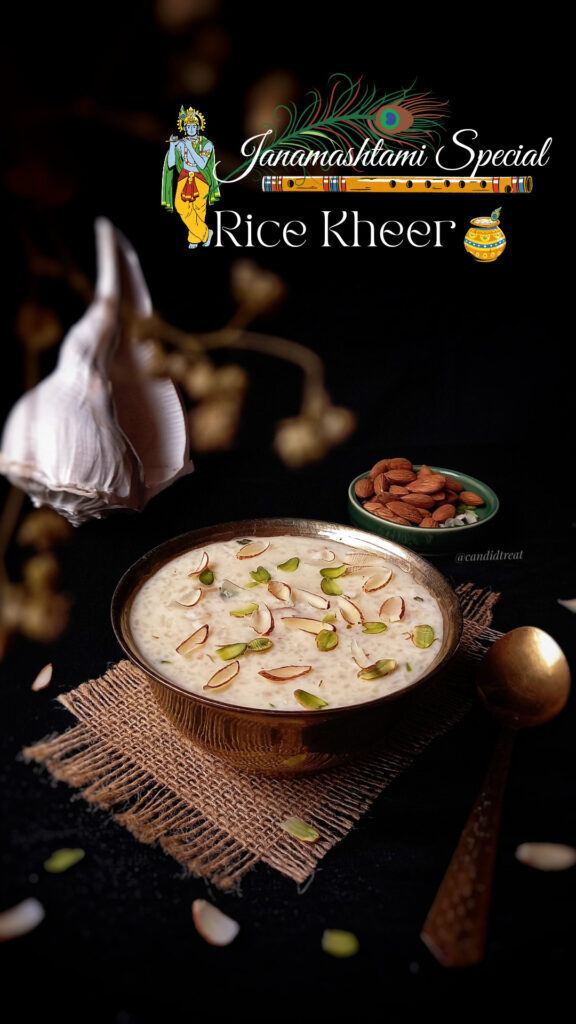 What Is Kheer?
Kheer is probably the most common dessert because it is very simple to make and its ingredients always have in the kitchen in every house. Whenever there would be a celebration or festival or just because we felt like eating dessert, that was what my mom made for me. I love this recipe so much that I want to share it with you too. Kheer is made without any flavors or made with other things as well. As I said, you can add rose water, cashews, almonds, chopped coconuts, cardamom, kewra essence, saffron. I like raisins too. But I like my kheer with just some nuts and cardamom. You can use almond milk, coconut milk too for making your kheer vegan.
Serving
kheer served either warm or chilled. It's just a personal opinion. What you like sever in that way. In both ways, it tastes delicious. I know most of them like hot kheer straight out of the pan. But I like my kheer fully chilled. whenever my mom makes kheer, I just keep my portion take away in a bowl and put it in the fridge to chilled out for 4 to 5 hours. and, then I eat mine. Here you can also check my other recipes from this blog…
Instruction
If you want your kheer like creamy in texture then I prefer to use full-fat milk because I always use that and it makes my kheer more rich and creamy.
Secondly, we have to reduce our milk, so use less sugar at a time because reduced milk has its sweetness. Or if you want more sweetness in your kheer then adjust it with add more.
Soak rice for at least 20 To 25 minutes and mash them a bit with your fingers. All starch comes out of it because of mashing. it gives extra creaminess to your kheer.
Don't leave kheer without stirring for more because it sticks to the bottom of the pan. So keep stirring it unless it burns from the bottom and the whole kheer tastes like burnt. We don't want burnt flavor in our kheer.
Let's go to the recipe
Ingredients
1 and a half liter whole milk
4 to 5 tbsp soaked rice(use basmati rice or any other small grain rice)
4 to 5 tablespoon sugar(or you can adjust)
1 to 2 cardamom crushed
some nuts chopped(if you like)
Method
Soak the rice for 20 to 25 minutes. After that wash it. I am using small grain rice you can use any rice for this. Here, you can use any locally grown small grain rice. In this recipe balance of rice and milk is very important because if you add more rice then it not gives you a creamy and well-combined texture or if you add less rice then you have to reduce milk more.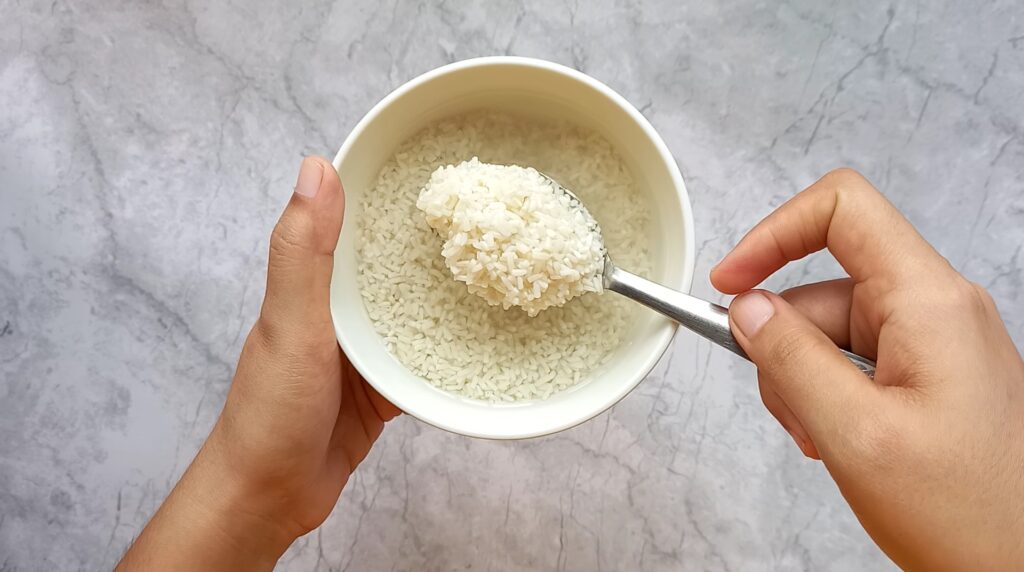 Now, mash the rice a bit with the help of fingers. It takes 3 to 4 minutes.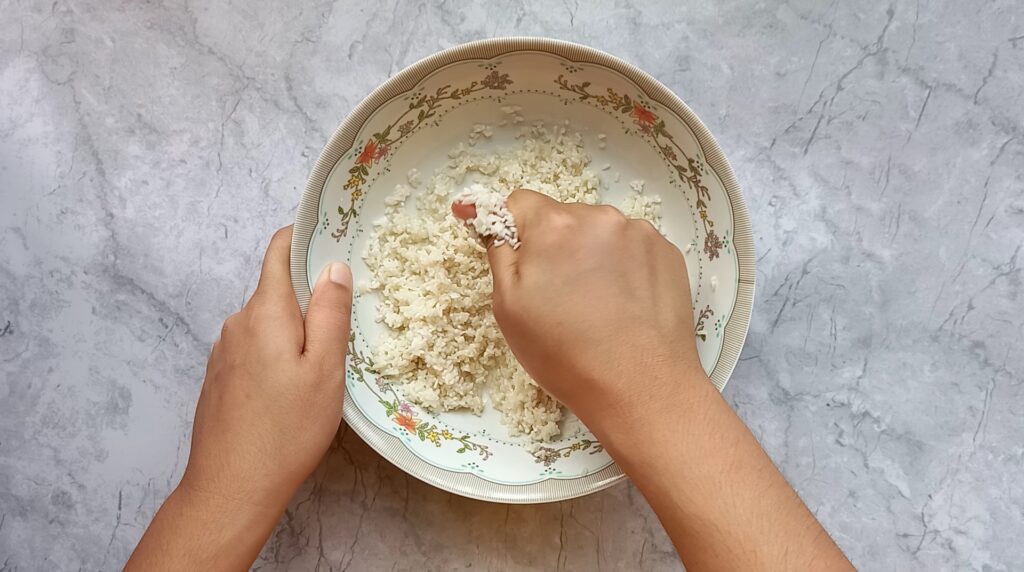 Take a heavy bottom pan. Add some full-fat milk and boil milk on high flame. Using a heavy bottom pan prevent kheer to stick.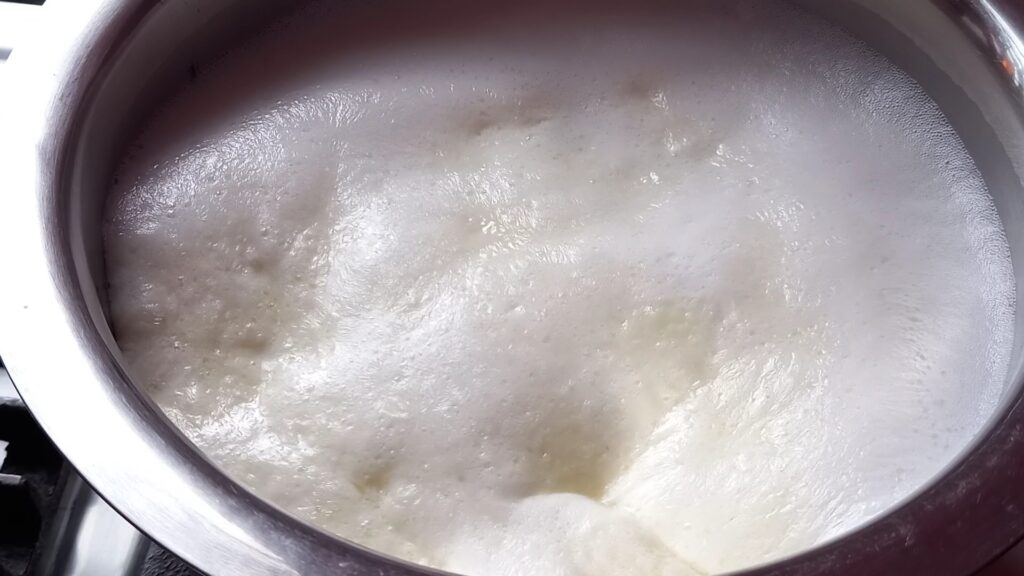 The flame is on medium or low when the milk starts boiling add rice and stir it from time to time.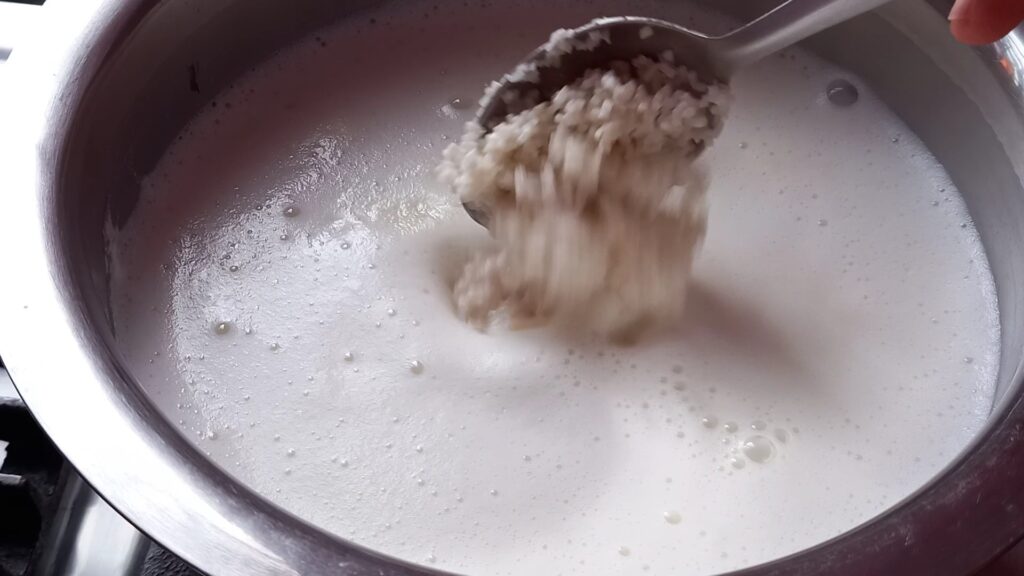 Cook it for 20 to 25 minutes on low to medium flame.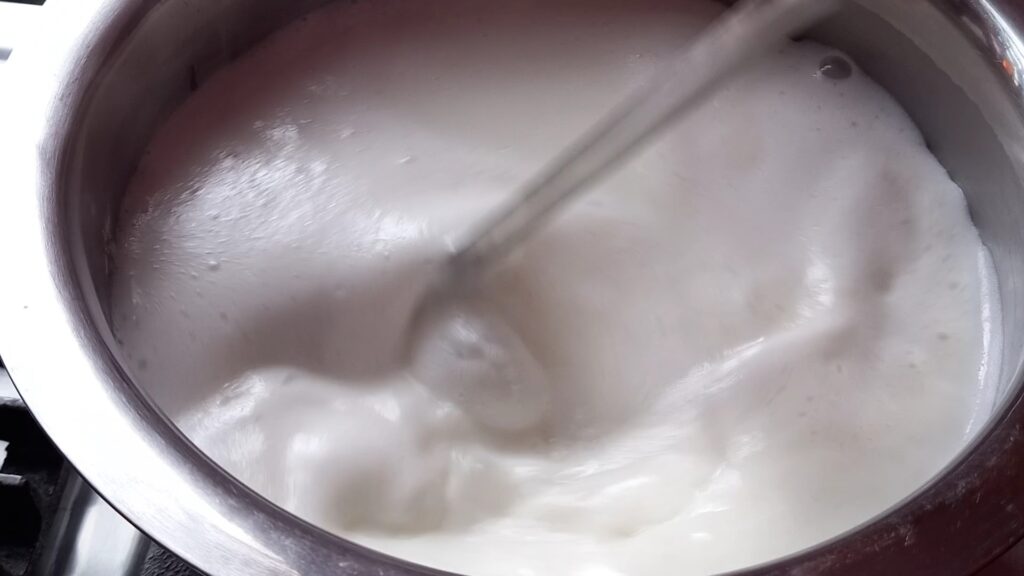 After 25 minutes, it is not done completely. It takes more time to cook.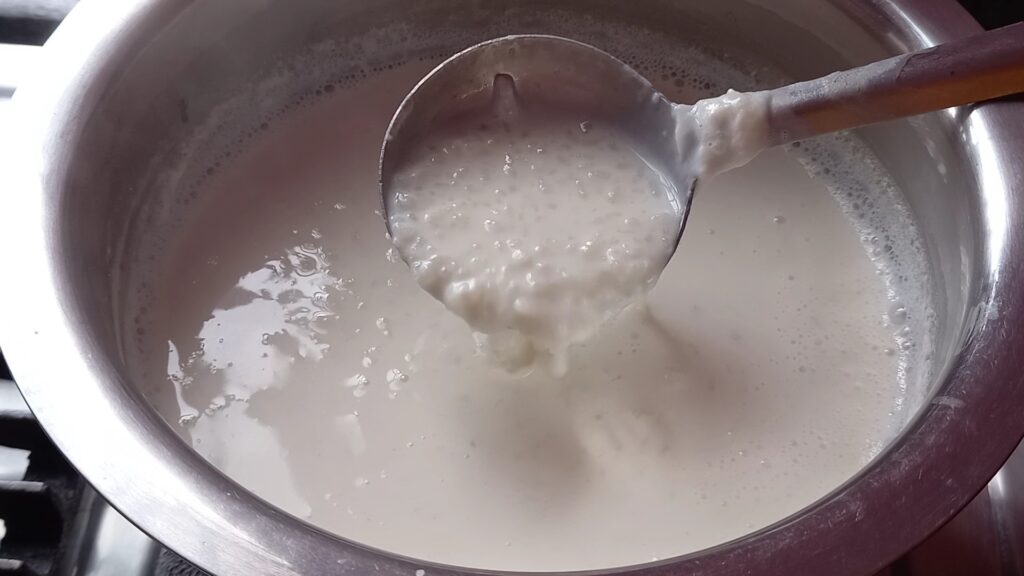 After 45 minutes of cooking, it is almost ready. It takes almost 50 to 55 minutes.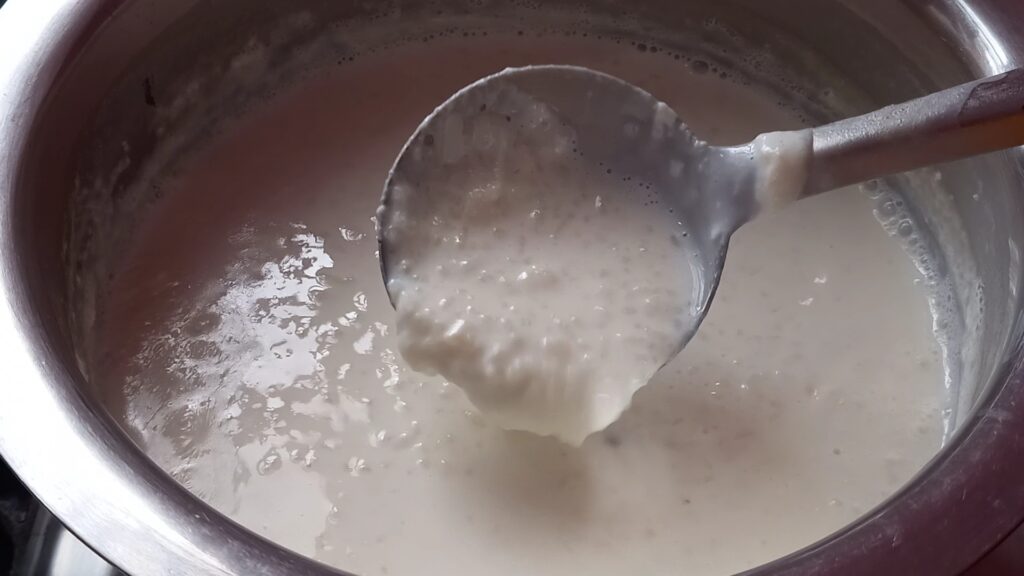 Add 2 crushed cardamom into the kheer mixture which slightly enhances the flavor of the kheer. But make sure that use a small amount of cardamom because cardamom has a strong flavor.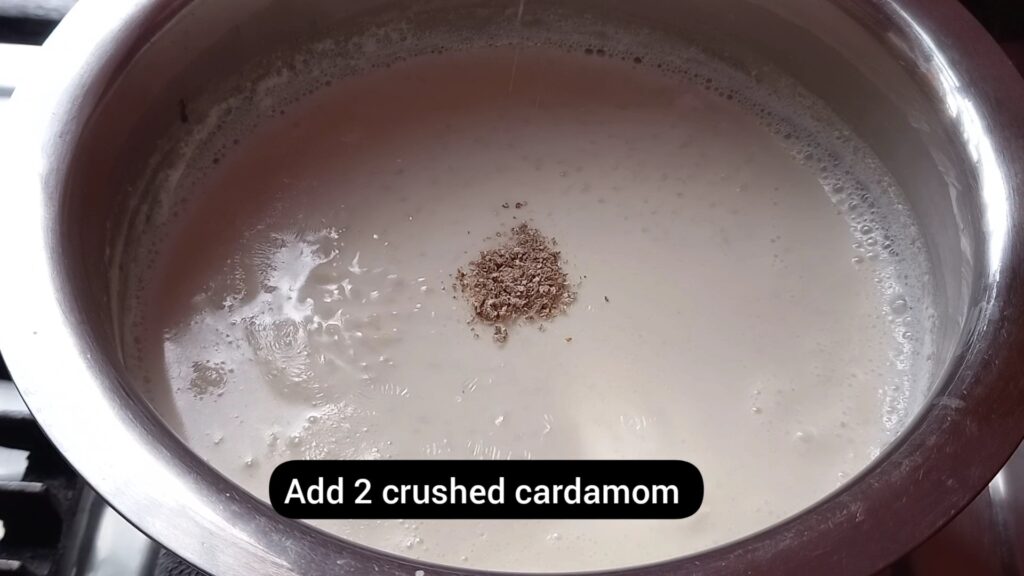 Now, add sugar and mix it. Cook for 1 minute and taste it if you want more sweetness then add more sugar.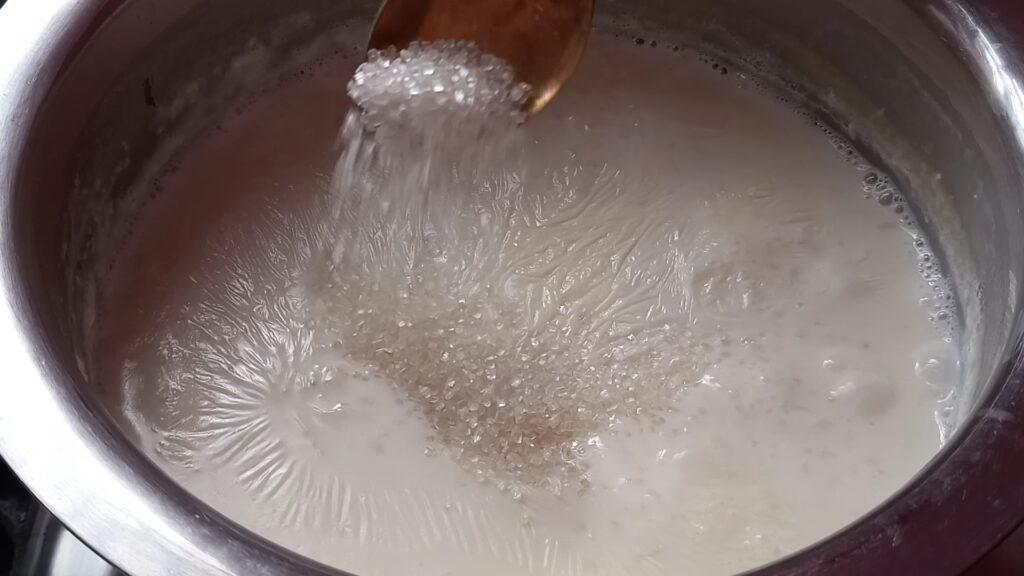 You can see that milk is reduced and rice is mixed well with milk at that time add chopped almonds, cashews, raisins. Cook for more than 5 to 10 minutes on medium flame. If your rice getting thick then don't worry just add more milk into it after cooking.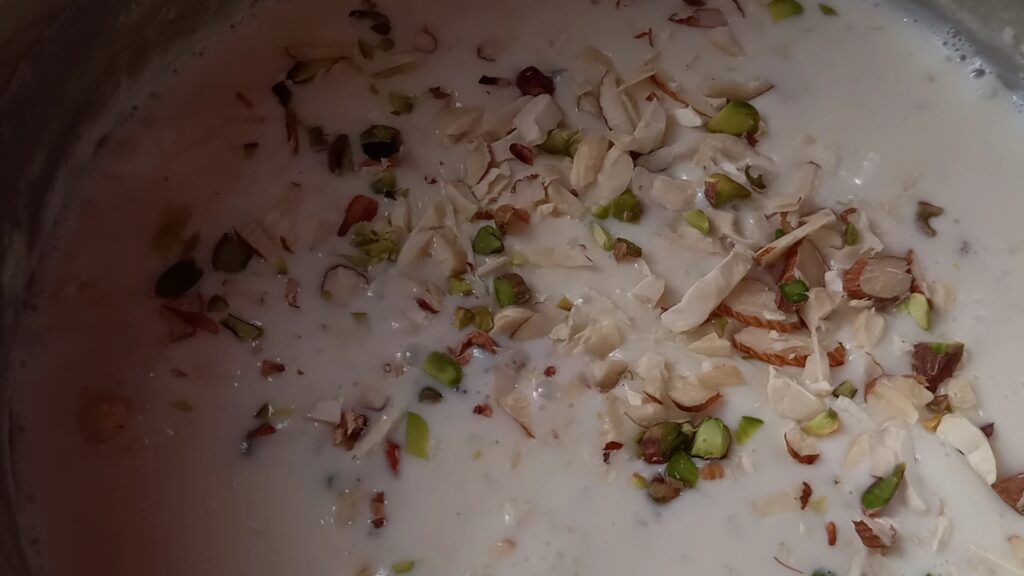 You can see that rice is well combined with milk. Turn flame off the flame.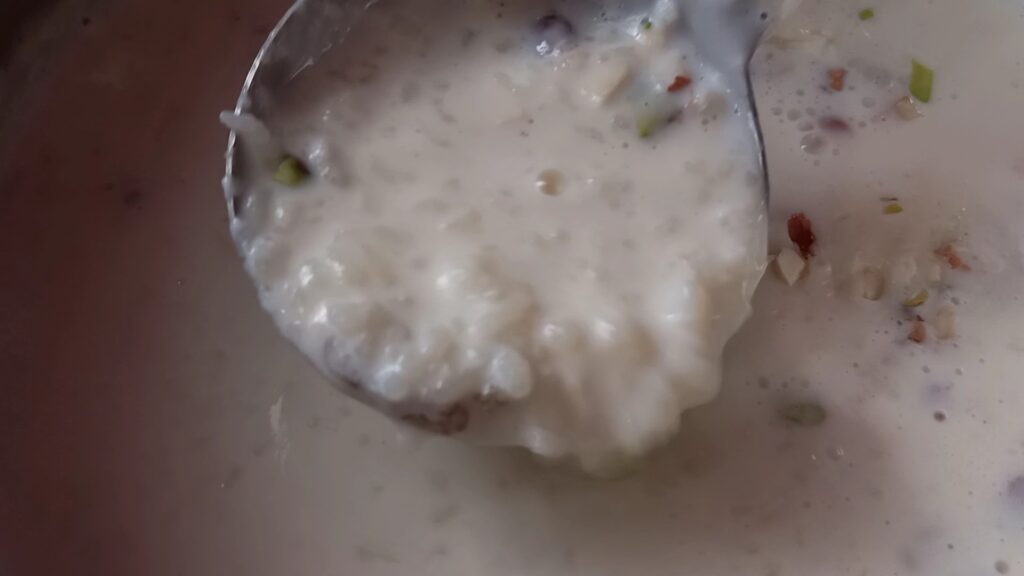 If you want or like you can add coconut, rose water, saffron, etc.
If you want a little bit dry kheer then cook for more time as you looking for. Then leave it to cool down at room temperature. Now, keep this in the refrigerator for 4 to 5 hours. If you like warm kheer then just take it and enjoy it.