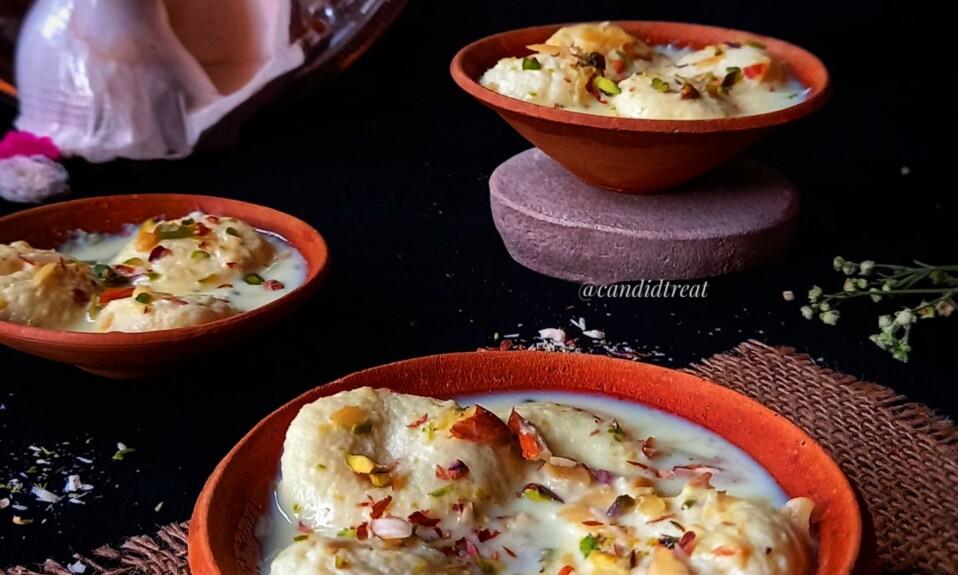 Rasmalai | How to make spongy and juicy ras malai | Hey, guys…Today I am publishing my 100th recipe video on my youtube channel Candid Treat. This one is my thanksgiving recipe for all of you who give me so much love and support. here, I will give you some pro tips and tricks to make a perfect spongy ras malai. Learn how to make this luscious ras malai with step-by-step photos and video. Rasmalai is a popular sweet among Indian cuisine and it tastes delicious. In India, it is served as a dessert after the meal. You can make this for festivals, or for any celebration.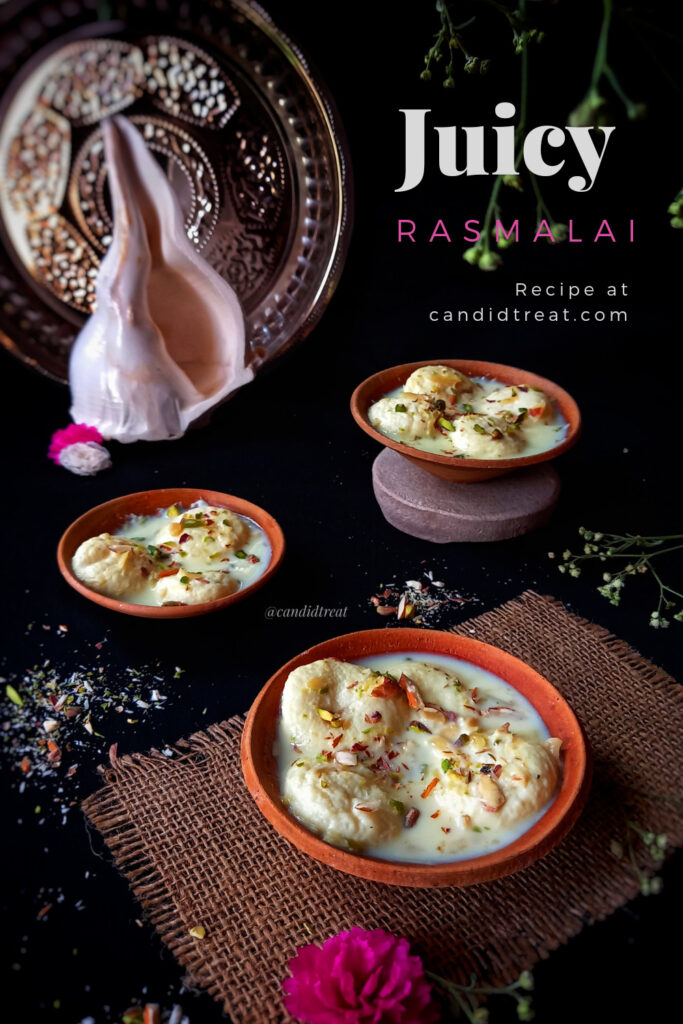 Rasmalai
Rasmalai is a traditional and classic sweet dish from India. In ras malai, ras means juice and malai means cream. Rasmalai is also known as rossomalai in Bengali. It is a festive dessert and you can buy this from halwai or from any sweet shop. Now, you can also make this at home without any difficulty. Basically, it is made with some chena balls. And these balls are dunked in creamy dreamy thickened milk. It tastes so amazing that it melts in your mouth. There are three main steps of making ras malai. First, curdling the milk and make some soft chena balls with this. Second, boiling these chena balls in sugar syrup and the final step is adding these balls in a thickened milk. Let's make some sweet treats for special occasions…
Some other recipes from this blog…
Ingredients
For thickened milk
700 ml full-fat milk
2 to 3 tbsp sugar(as required)
A pinch of cardamom powder
2 to 3 tbsp chopped nuts(cashews,almonds,pistachios)
A pinch of saffron/yellow food color(optional)
For chena balls
For sugar syrup
800 to 900 ml water
1 large cup sugar
How to make ras for rasmalai?
Take a pan and add some milk.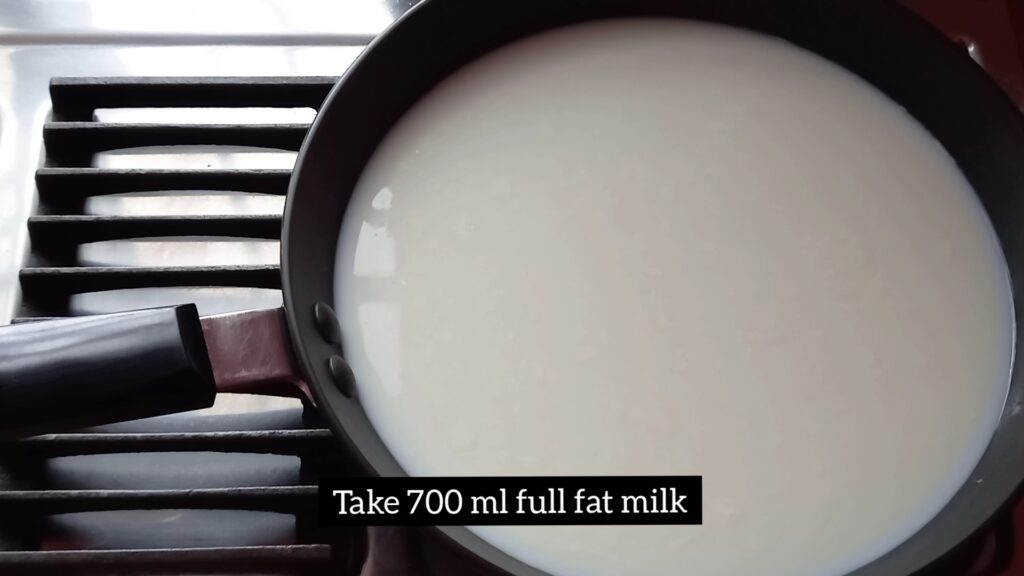 Add sugar. You can adjust the quantity as per your taste.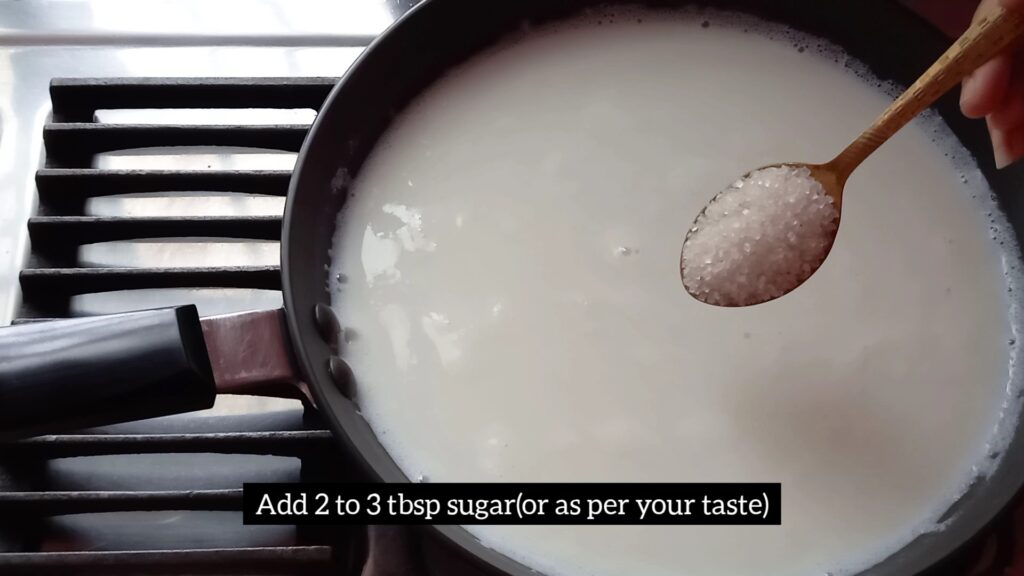 Cook the milk for 15 to 20 minutes until it is reduced to 100 ml. But do not over-reduce the milk. If you over-reduce the milk, chena balls couldn't soak the milk evenly.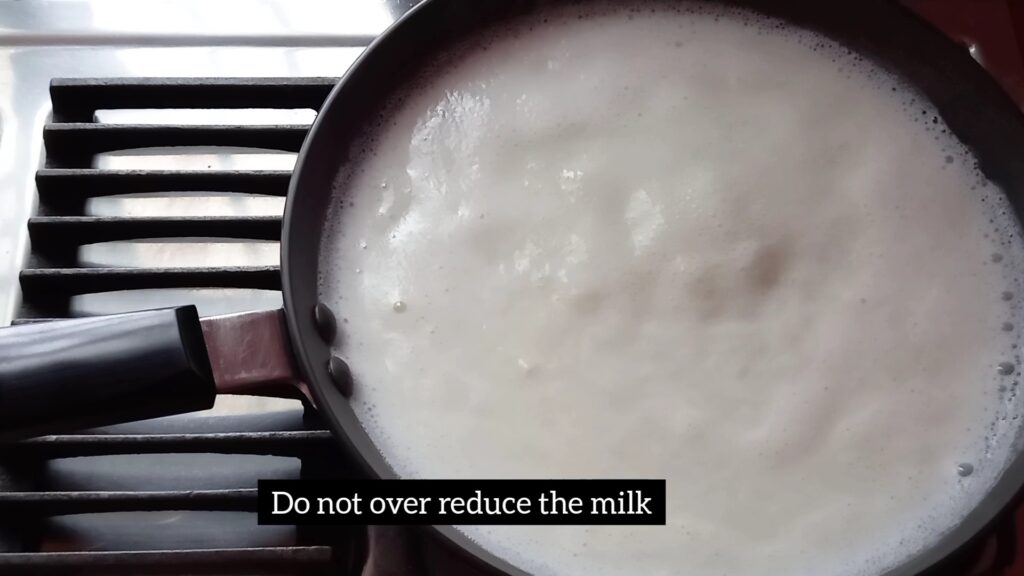 After 20 minutes, add a pinch of cardamom. It gives a nice aroma to the dish.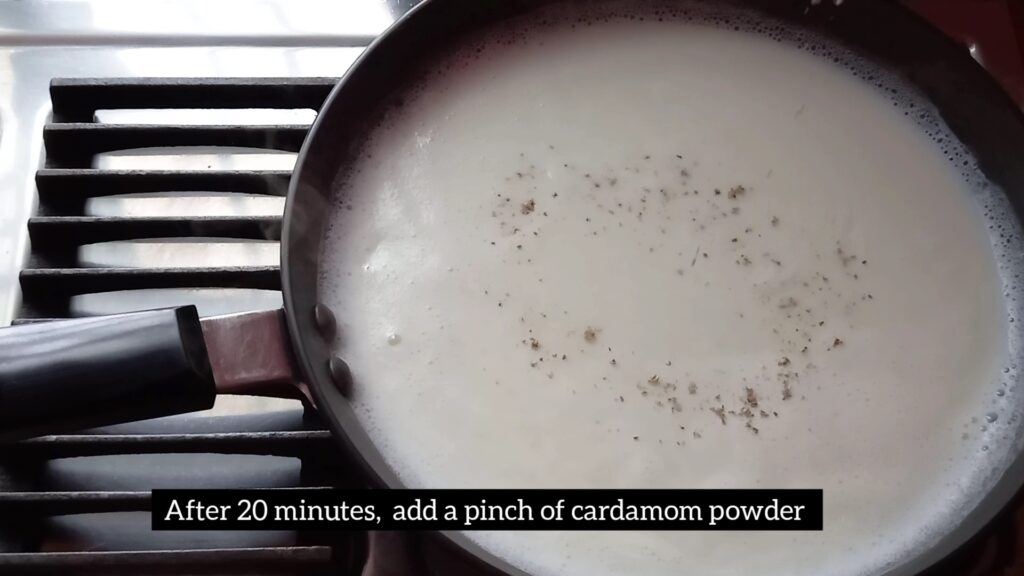 Then add chopped nuts.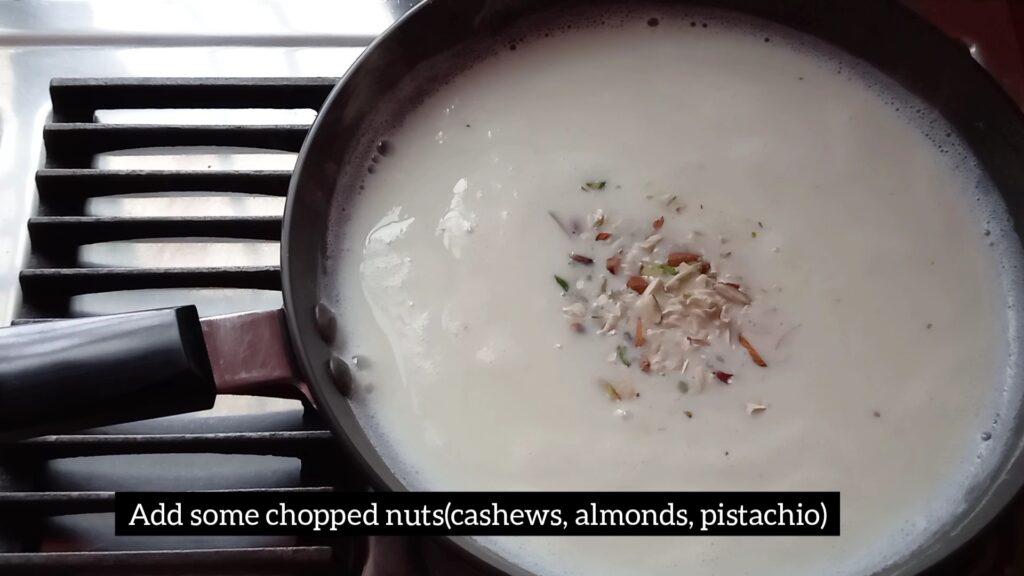 Add saffron or you can also use yellow food color in place of saffron. Mix well.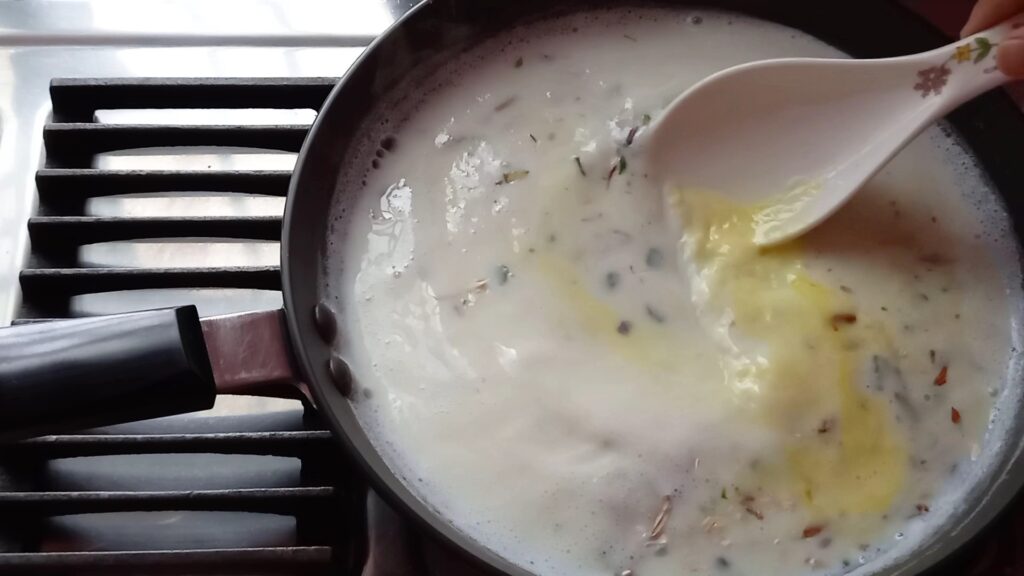 Cook it for 5 minutes on a high flame. Then turn off the heat and set it aside.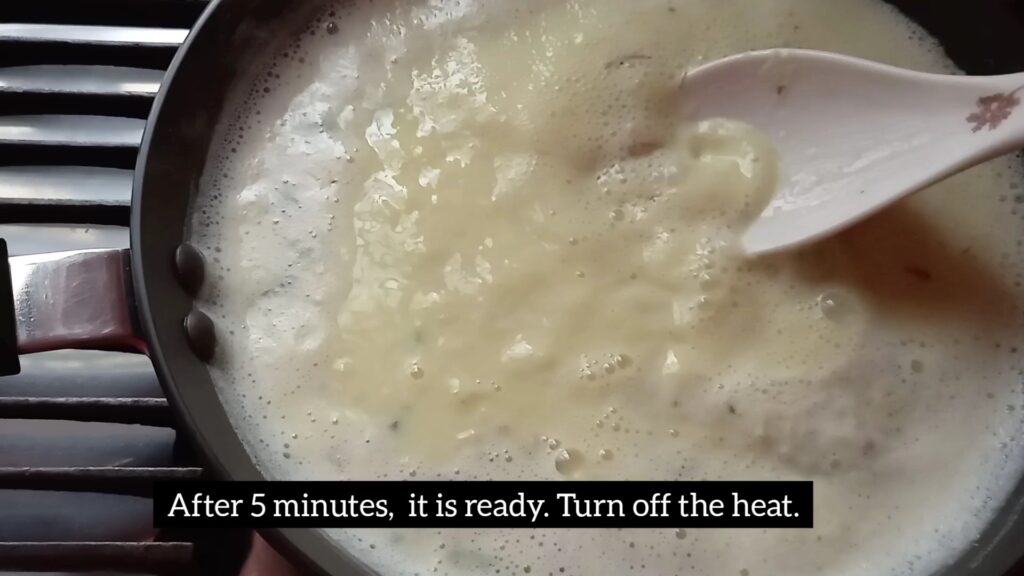 How to make chena balls?
First, boil 1 liter of milk on a high flame. Keep stirring. Here I used the full-fat packet of milk. But if possible for you then use cow milk for making rasgulla. If you want to use full-fat milk then you have to boil it and leave it to cool down. Then store it in the fridge for at least 7 to 8 hours. After that remove the excess fat (malai/cream) from the top of the milk. Then use that milk. Because full-fat milk is not good for rasgulla. And here I use that same method for my rasgulla. And it works well.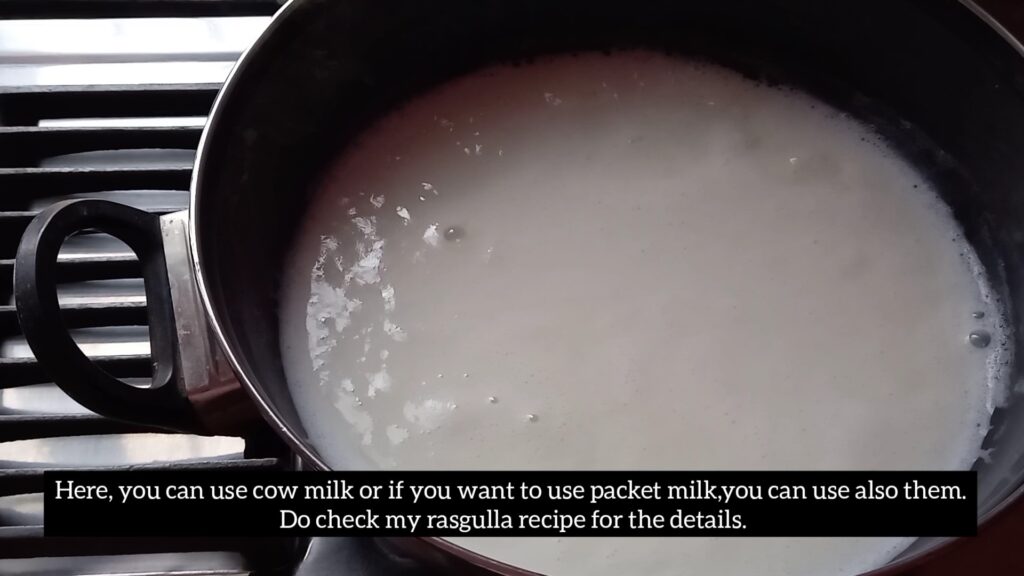 When the milk is boiled then turn off the heat. Then add vinegar and water mix. And mix it in batches.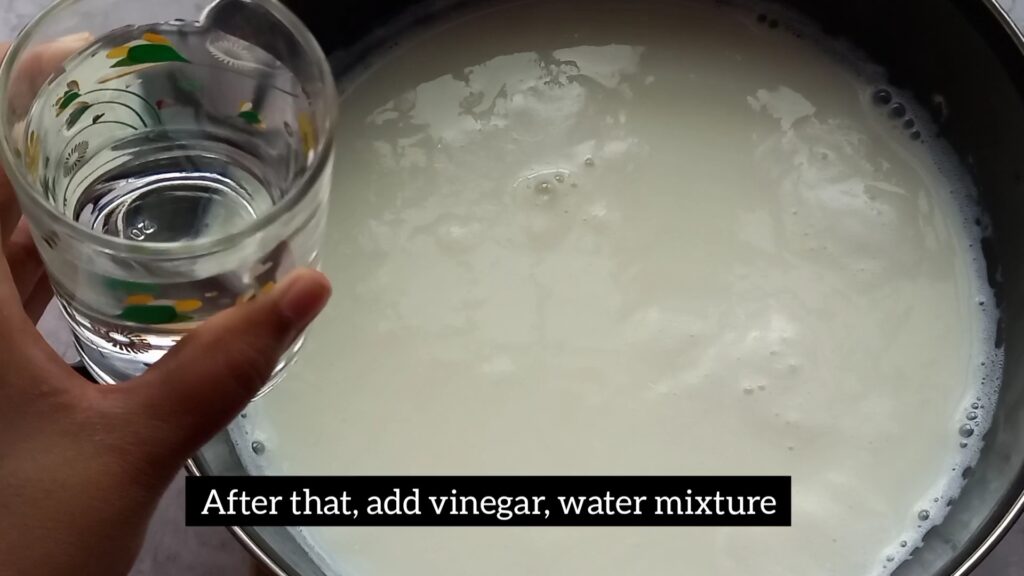 Now you can see the milk starts to curdle.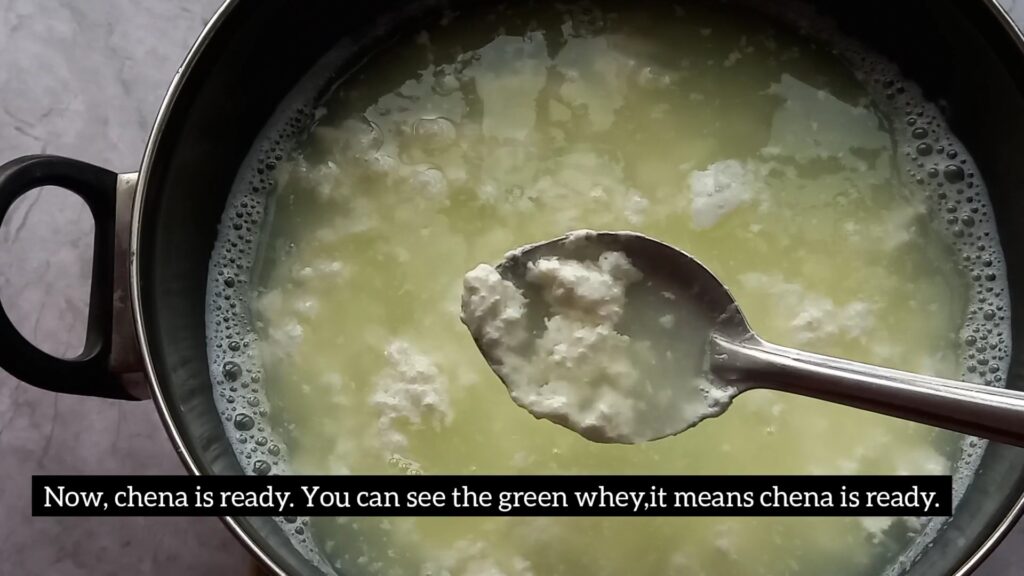 After that take a strainer or colander. Place a thin cotton cloth and drain the chena from water.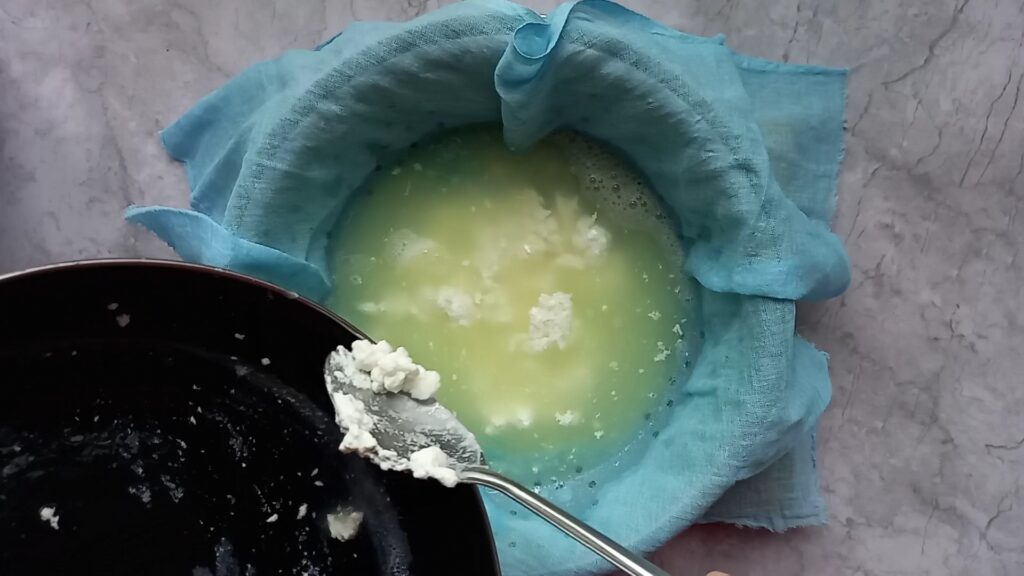 Now rinse the chena with plain water to remove the sourness of vinegar.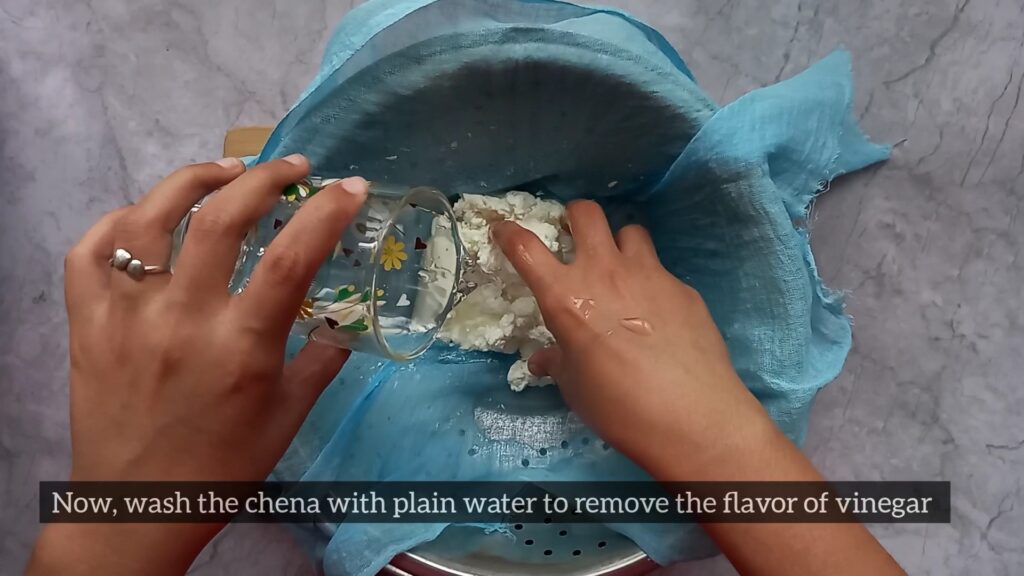 Then squeeze the excess water. The chena must be moist and not having dripping water from it. For checking it, take a small portion of chena in your fingers and squeeze with little pressure. You can feel the buzzy sound of water and it does not feel completely dry. And the texture of the chena will be moist and crumbly. Then your chena is perfect.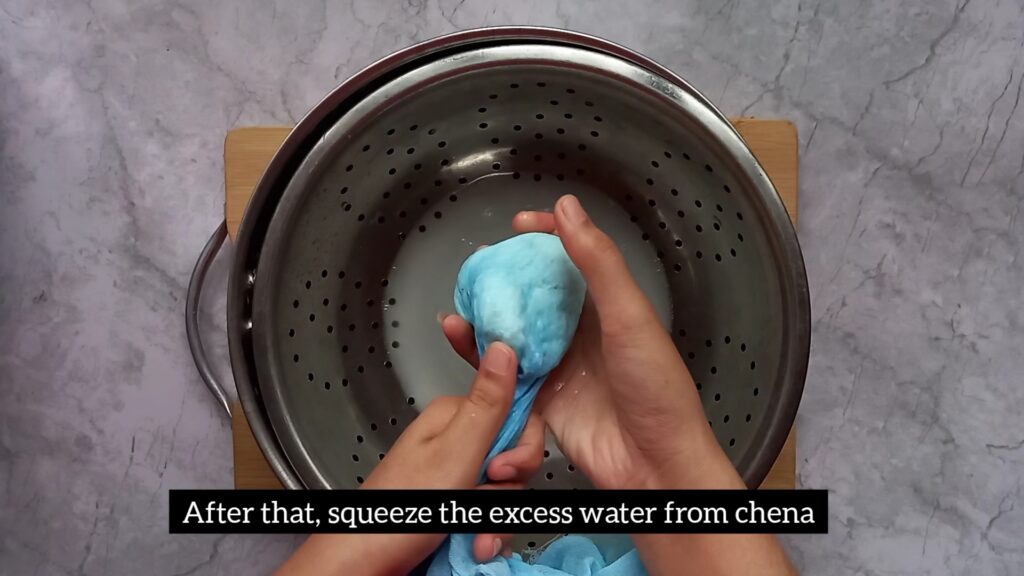 Remove it from the cloth and crumble it.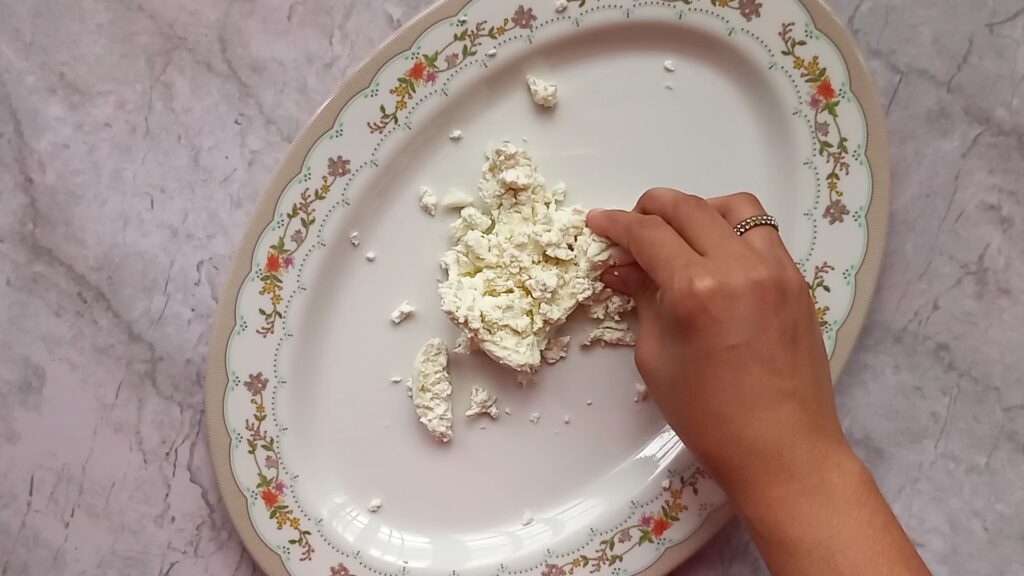 Now, using your palm, start to knead the chena gently until it turns smooth. Do not over-knead it. It may take 3 to 4 minutes. When it is smooth and comes together.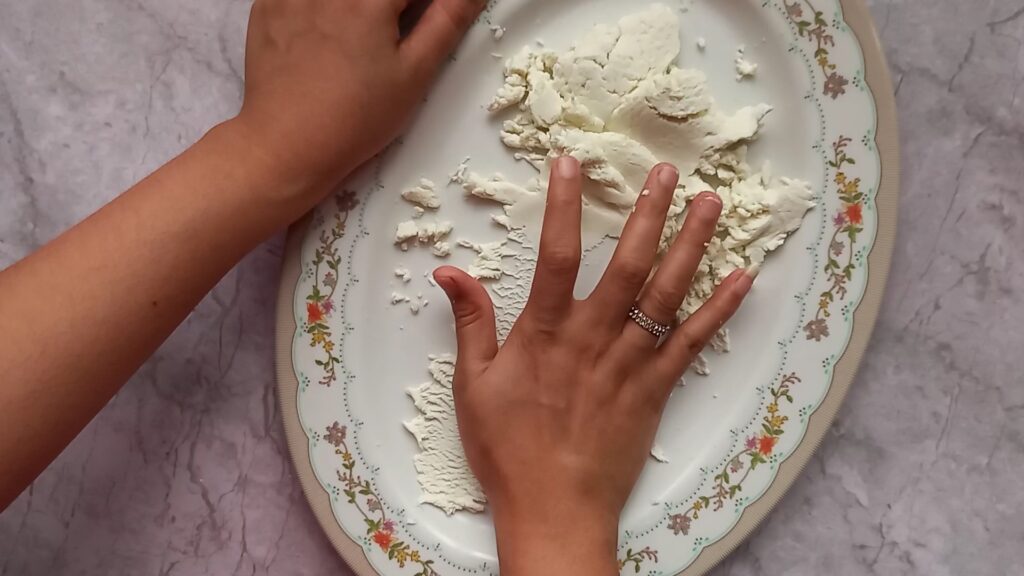 Divide them into small pieces.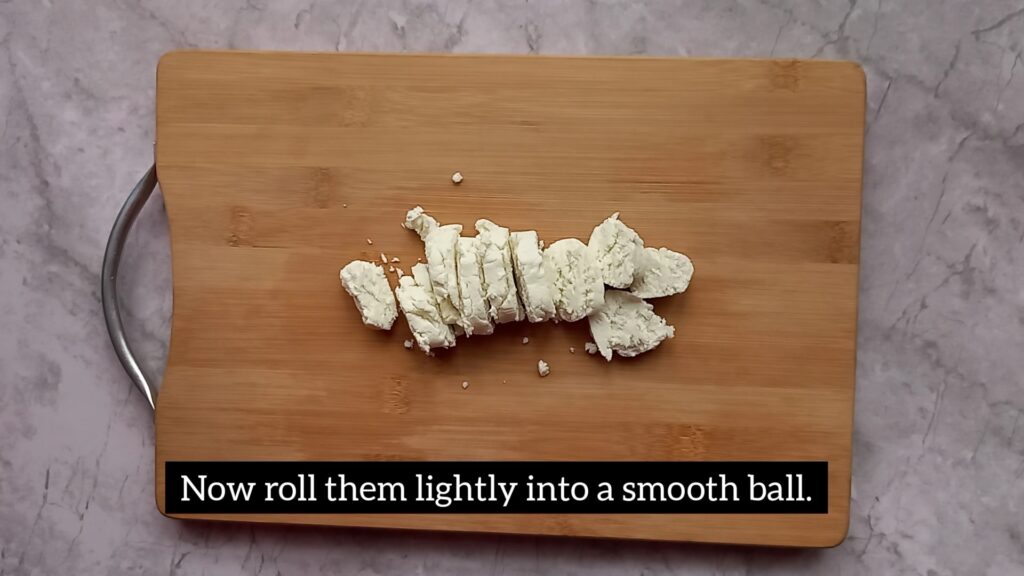 Then take a small piece of chena.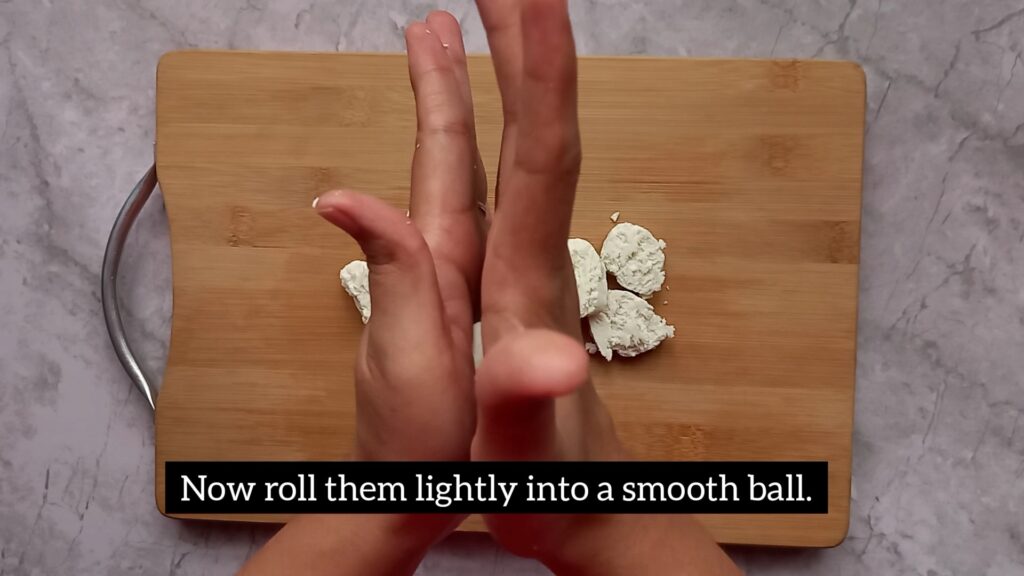 By using your hands roll it out. It has to be crack-free and smooth.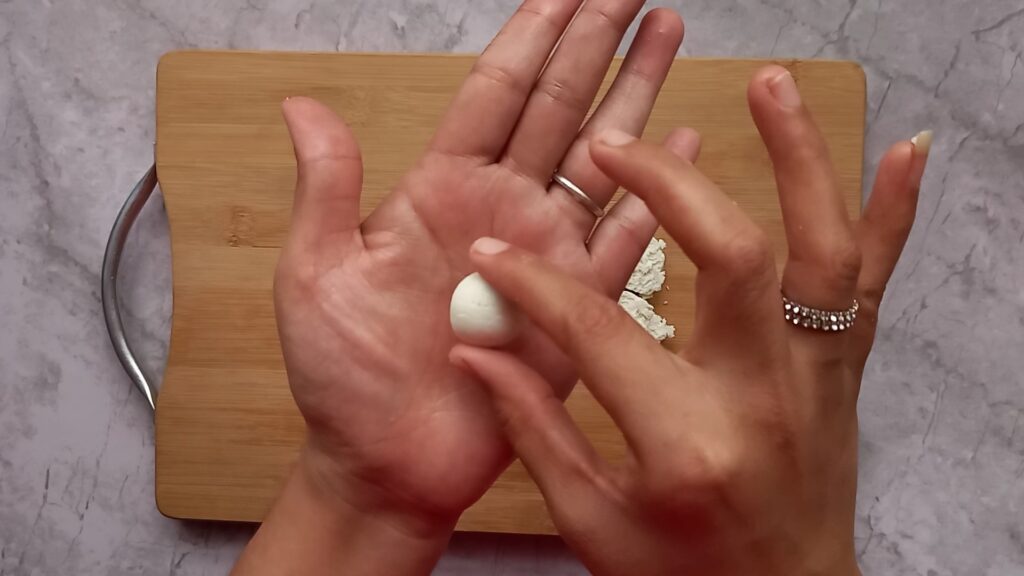 Make all of them like this.
Cover it with any semi-wet cloth.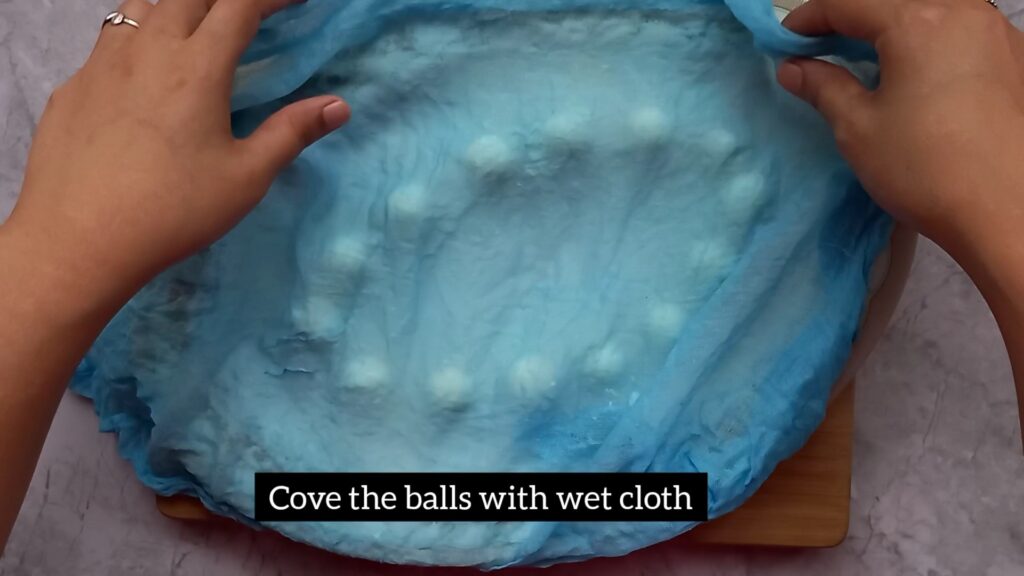 How to make sugar syrup for chena balls?
Take a large and deep bottom pot. Add water.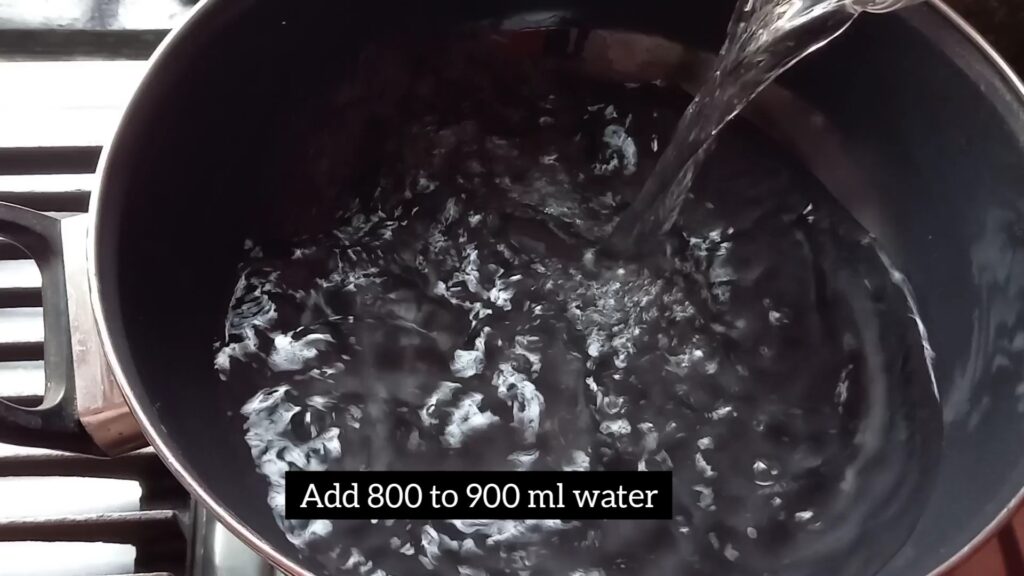 Add sugar. The ratio of the sugar and water will be 1:4 with the same measuring cup. Or you can taste the syrup, if it is not sweet, add more sugar to it.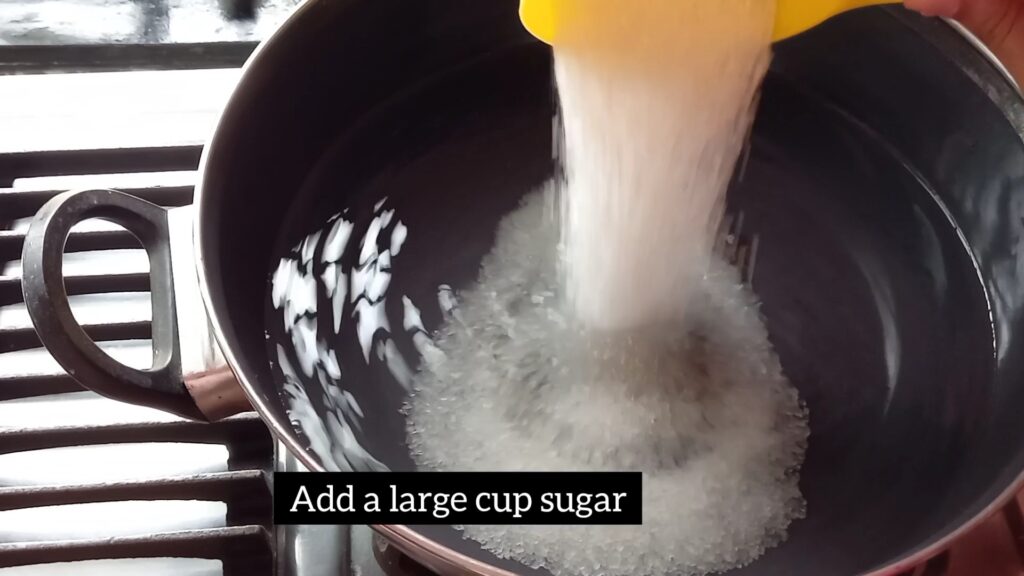 Boil it on high flame for 6 to9 minutes.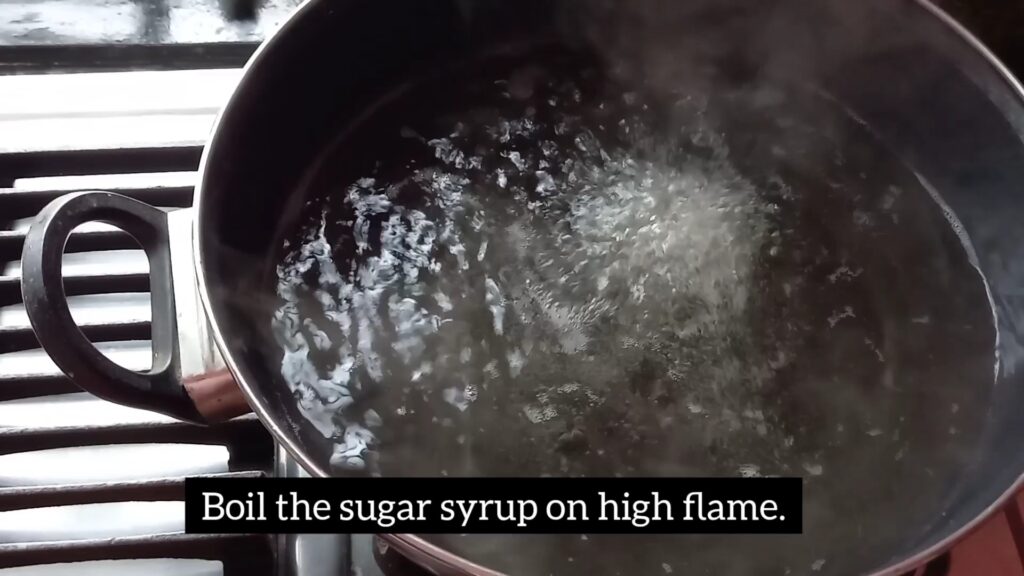 Add chena balls in the sugar syrup. And maintain the flame on high to medium. and do not change the flame while cooking. You have to regulate the flame in that position where the water is boiling.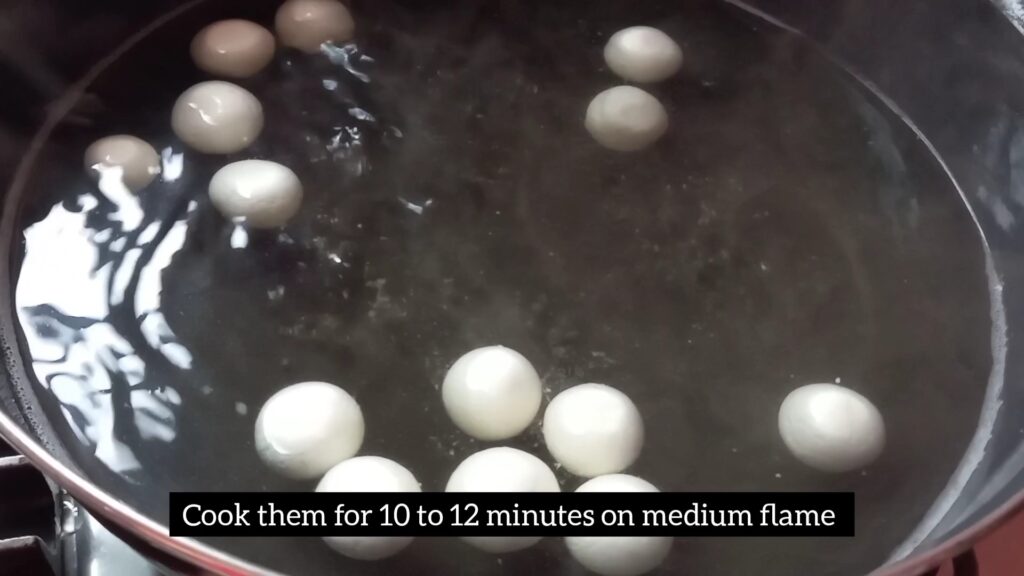 Then cover it with lead and leave it a small gap. Cook it for 10 to 12 minutes.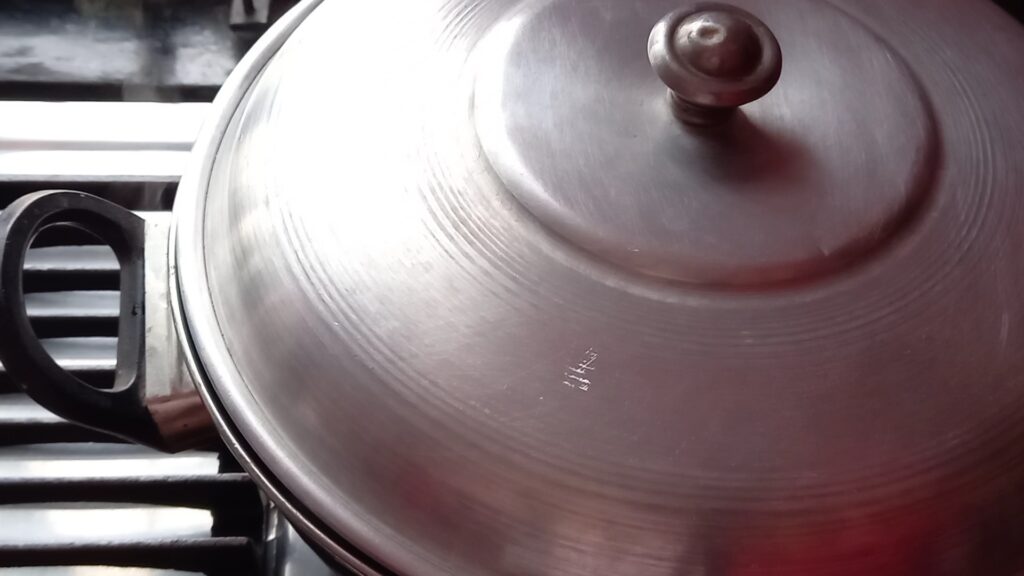 After 12 minutes, open up the lead and check them and turn off the heat. And again cover it and leave it to 5 minutes. It may shrink a bit because of moister release. So do not worry.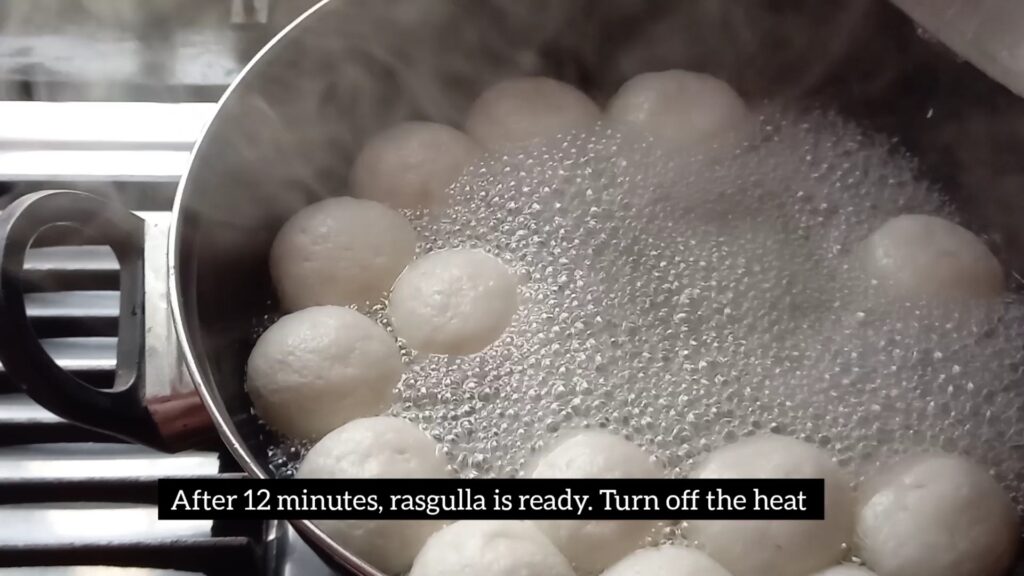 After that, take the thickened milk.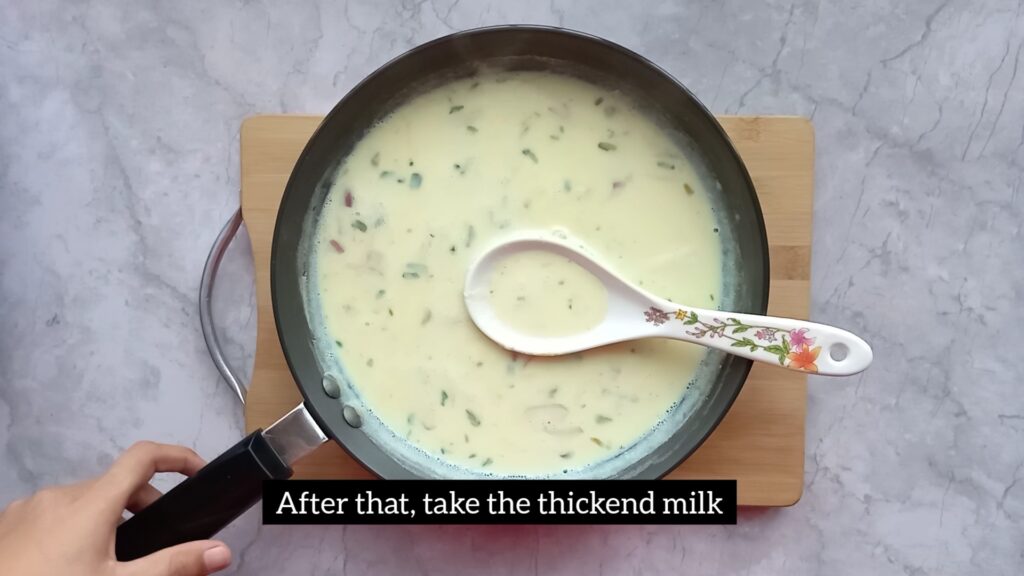 Now, squeeze the sugar syrup completely and carefully. Then add them to this milk.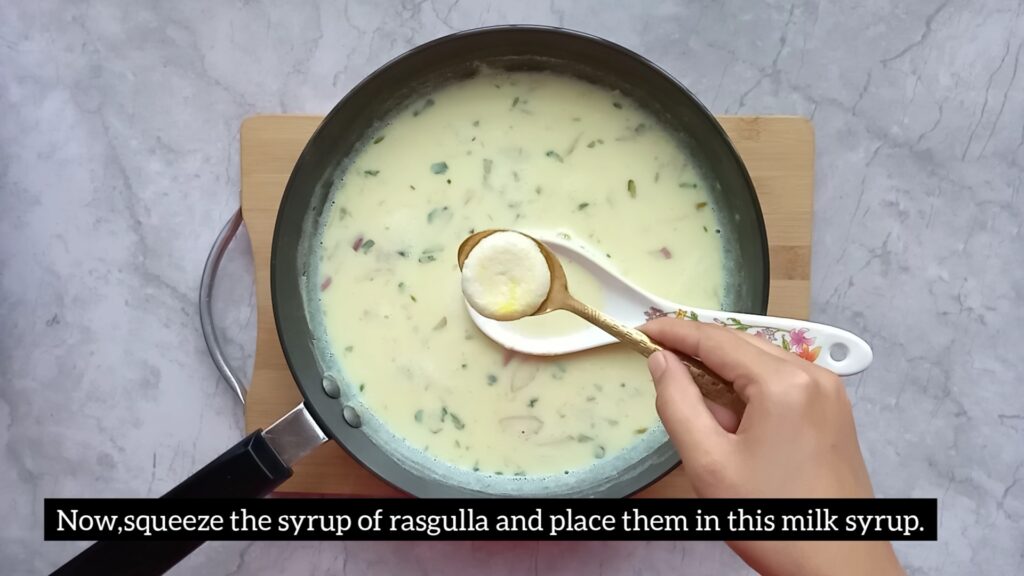 Add all of them like this. Leave it for 3 to 4 hours. When ras malai soaks the milk, store this in the fridge. Or you can also eat them like this.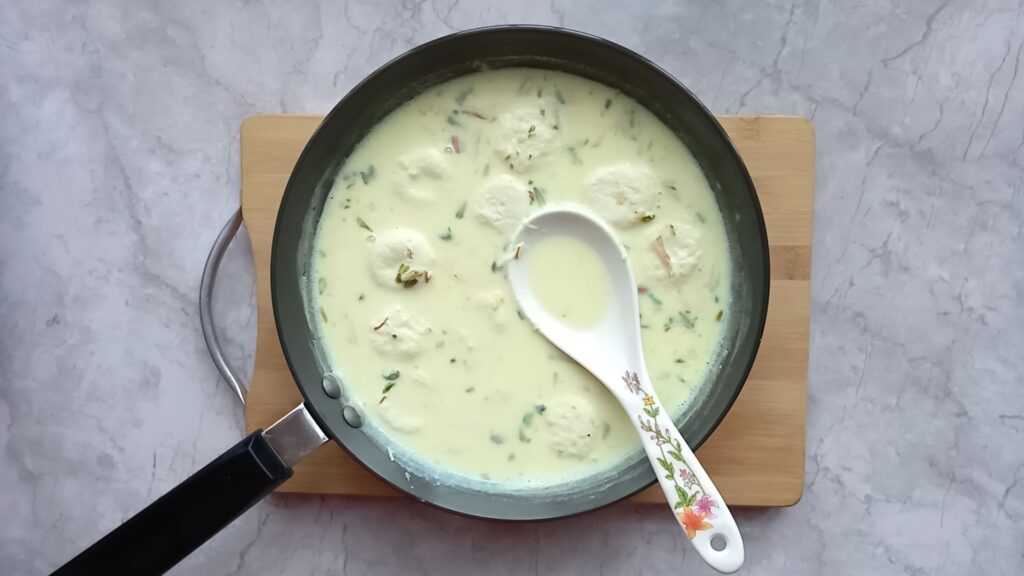 Rasmalai is ready to serve. You can also store this for 6 to 7 days in the fridge.