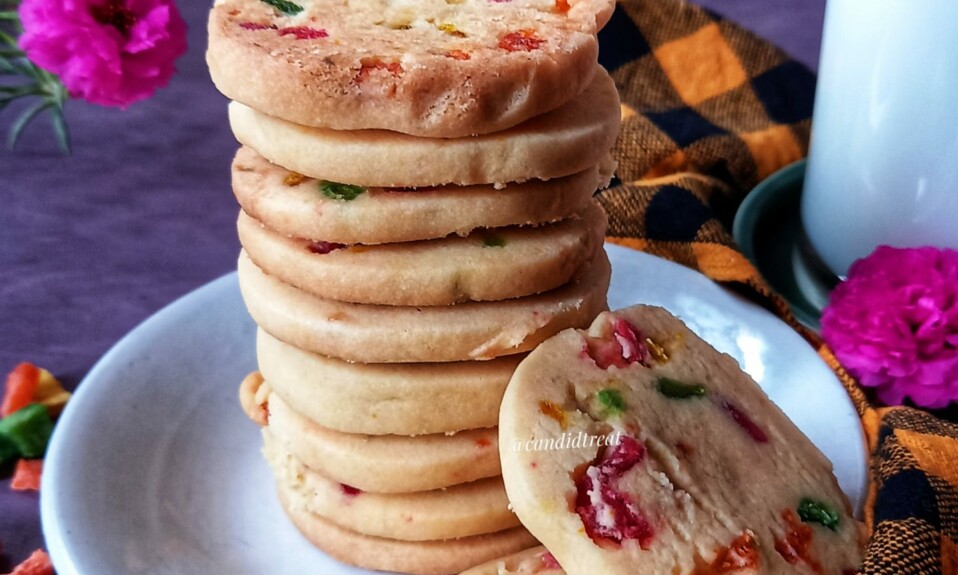 Tutti frutti cookies | eggless cookies | tutti frutti cookies recipe without oven | Hello foodies, welcome back to candid Treat. Today's recipe is going to be a delicious tutti frutti cookie and it is very easy to make. You can make this cookie without an oven or in the oven. So we can say that it is oven friendly recipe. Here you can check my other oven-friendly recipes, I am sure will love to try them.
Oven-friendly recipe from this blog…
Tutti Frutti Cookies
Tutti Frutti cookies are popular Karachi biscuits. The ingredients of this recipe are very easy to find. You need some all-purpose flour, unsalted butter, sugar, and tutti frutti. You can also make your own homemade tutti frutti or you can use store-bought. Mostly, it is made during Christmas, but you make them any time you want. And serve this as an evening snack or with a cup of coffee, tea. You can also store this for 2 to 3 weeks in an airtight container.
Cookies are very easy to make recipes and they can be extended by adding different types of flavors. You just need to learn a basic butter cookie dough. And that's it. You can create your own and unique cookies. If I am talking about the bais butter cookie dough ingredients. For that, you need some flour, unsalted butter, powdered sugar, salt, and some vanilla. So these were the main and basic ingredients of any cookie dough. And the magical part of this cookie dough is that you can make a big batch of this dough and store this in the refrigerator for 2 to 3 weeks. Yes, you can store the raw dough in the fridge. So let's start the recipe…
Hey, if you are new to my channel or on this blog. Or, you love to watch my recipes. Do subscribe to my channel and give your support.
Tutti Frutti Cookies Video Recipe
Ingredients
Here I am giving you a tablespoon(tbsp)and teaspoon(tsp) measurement
6 to 7 tbsp unsalted butter(at room temperatre)
6 to 7 tbsp powdered sugar
21 to 22 tbsp refined flour
A pinch of salt
½ tsp baking powder
4 to 5 tbsp vanilla flavored custard powder(optional)
3 to 4 drop of vanilla extract
½ bowl tutti frutti
How to make tutti frutti cookie dough?
Take a bowl. Add unsalted butter. Always use butter at room temperature.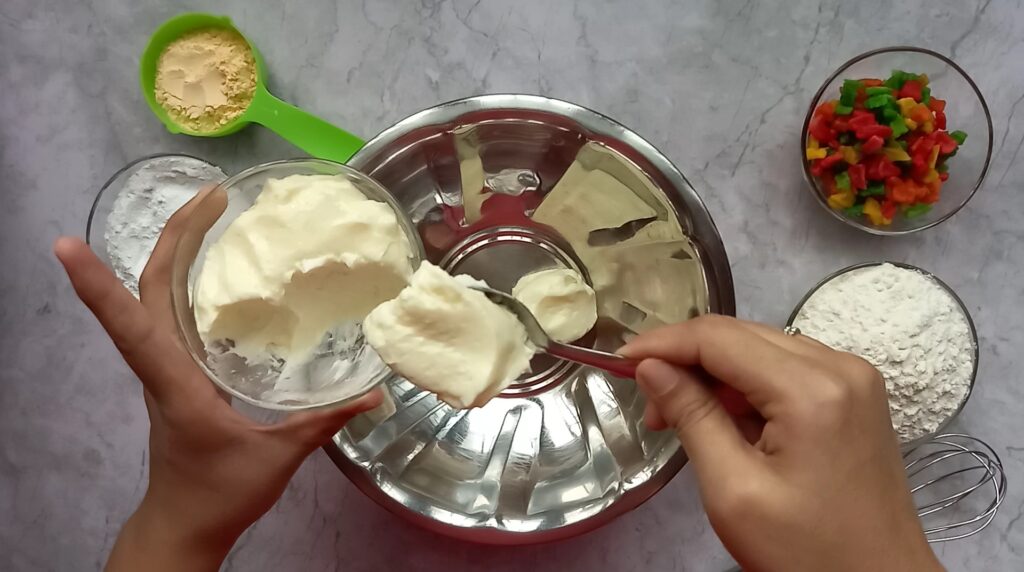 Add powdered sugar.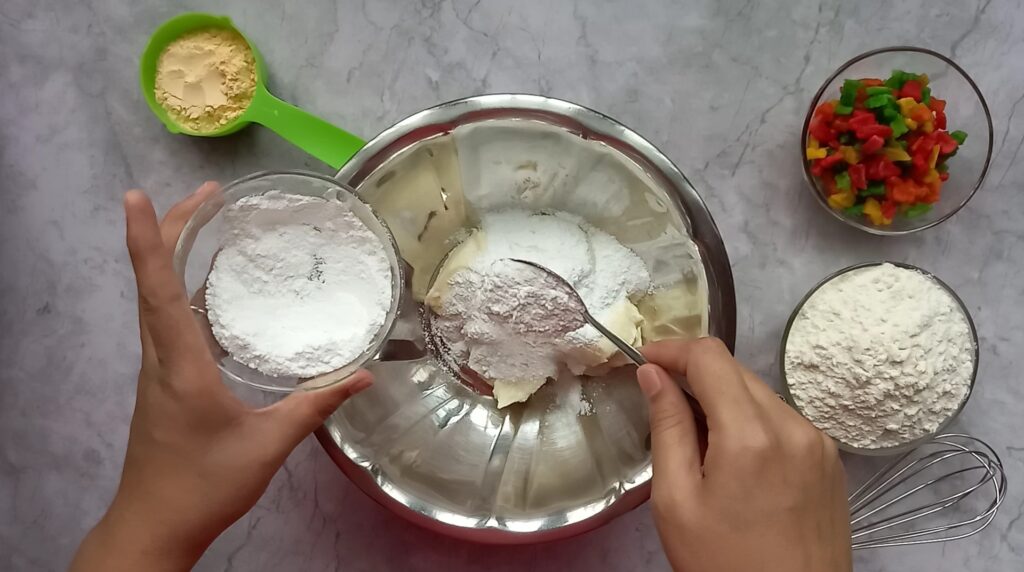 Mix it for 1 to 2 minutes. Then add salt, baking powder, and vanilla. Mix well.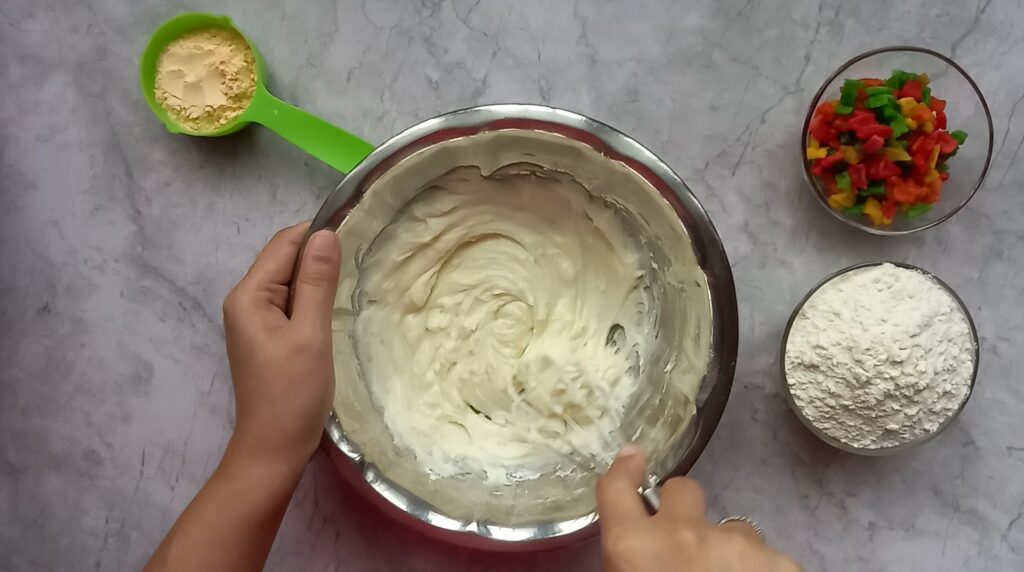 Add custard powder to it. This is optional. If you do not like it, you can avoid it. Mix it with light hands.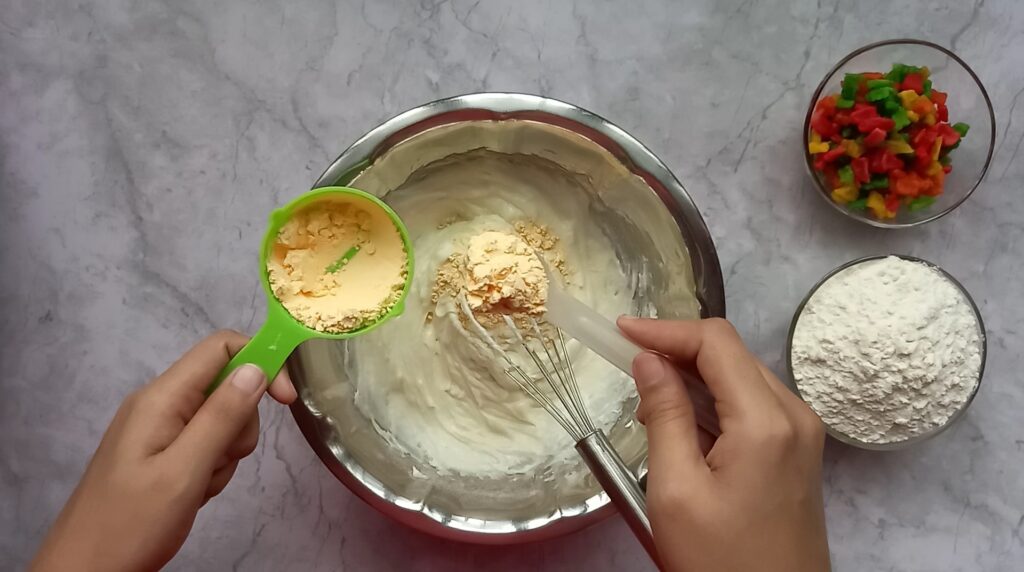 Now add 10 tbsp flour. Always use flour in batches. Mix them.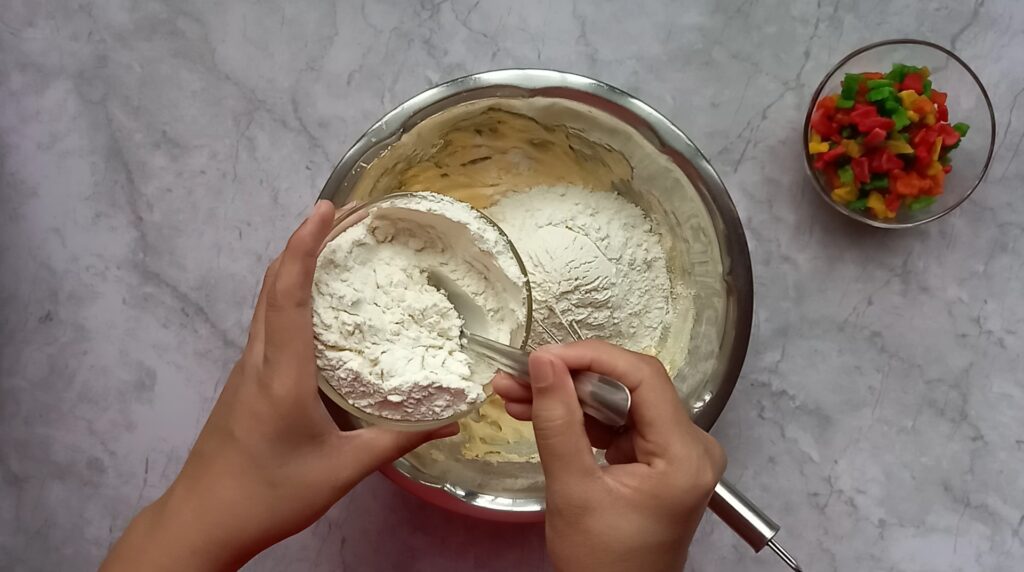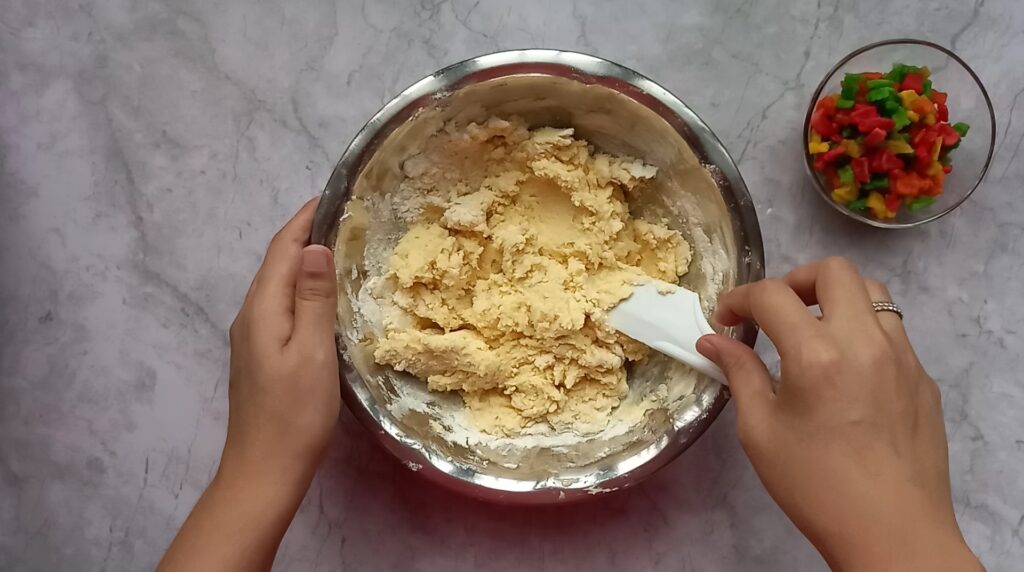 Add tutti frutti. Again mix it.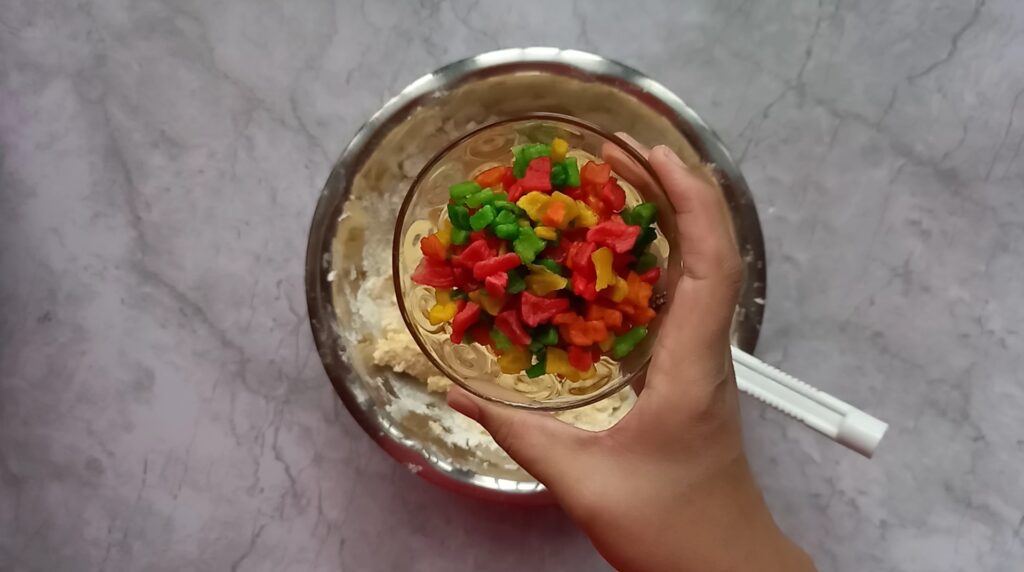 Then add leftover flour in it and knead it with light hands.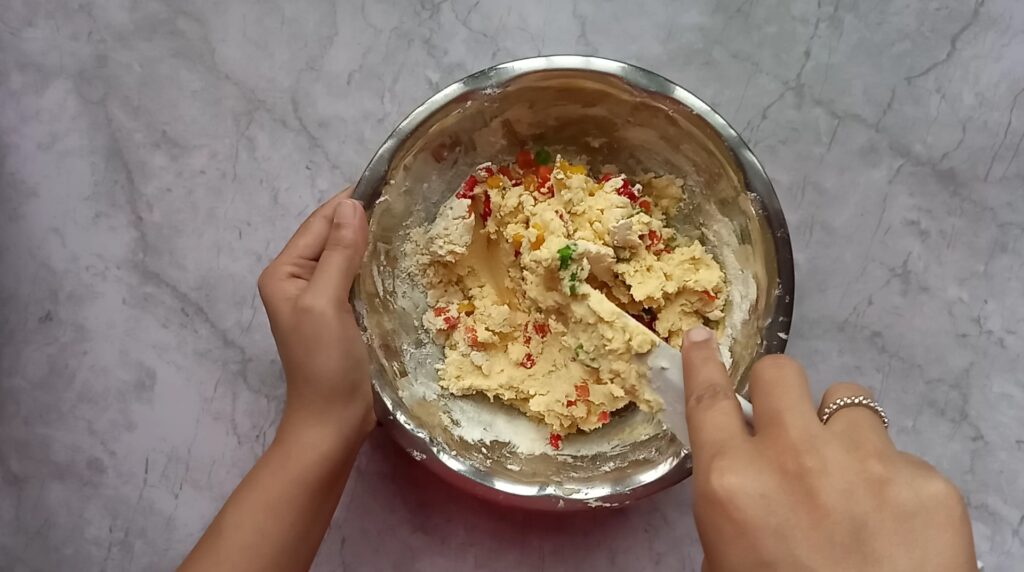 Do not knead cookie dough like a regular dough. Just assemble it and make a smooth, crack-free dough. If your dough is too dry, add 2 to 3 tbsp milk and mix again. You will get a smooth dough.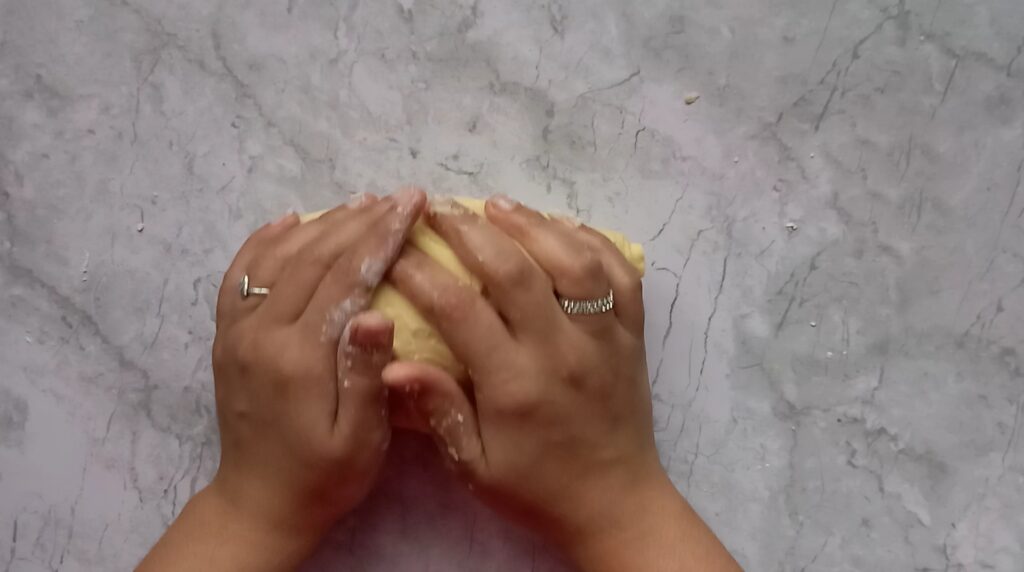 Now, divide it into two parts. Make a cylindrical shape.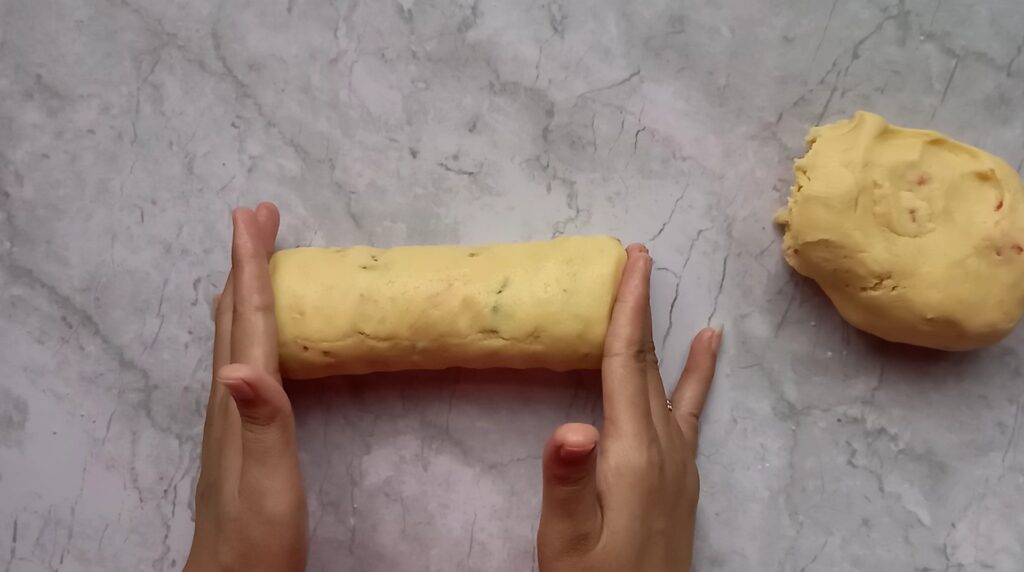 And take a plastic sheet. Place the dough and wrap them. Keep it in the fridge for 1 hour.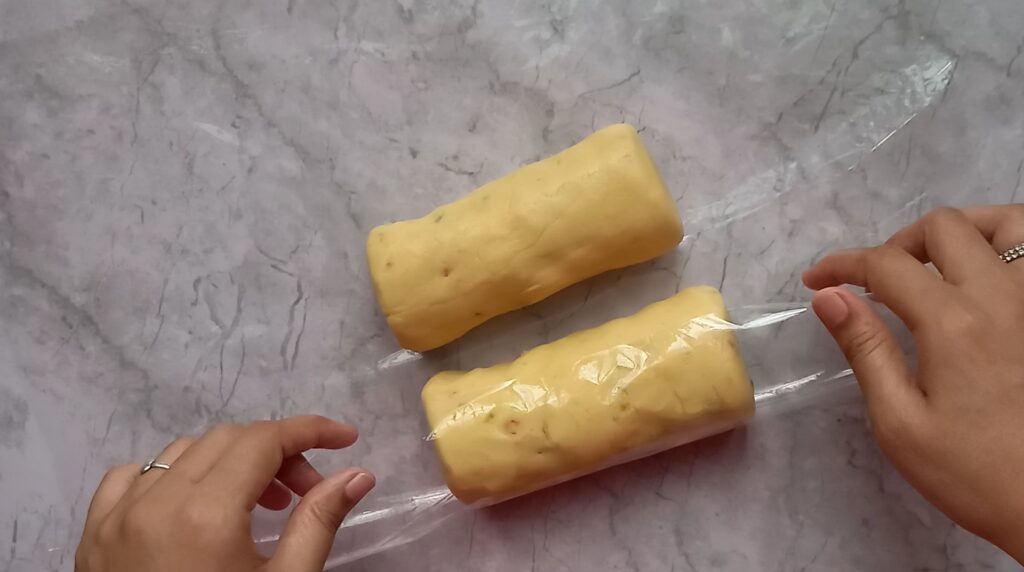 After an hour, take cookie dough and cut them into medium pieces.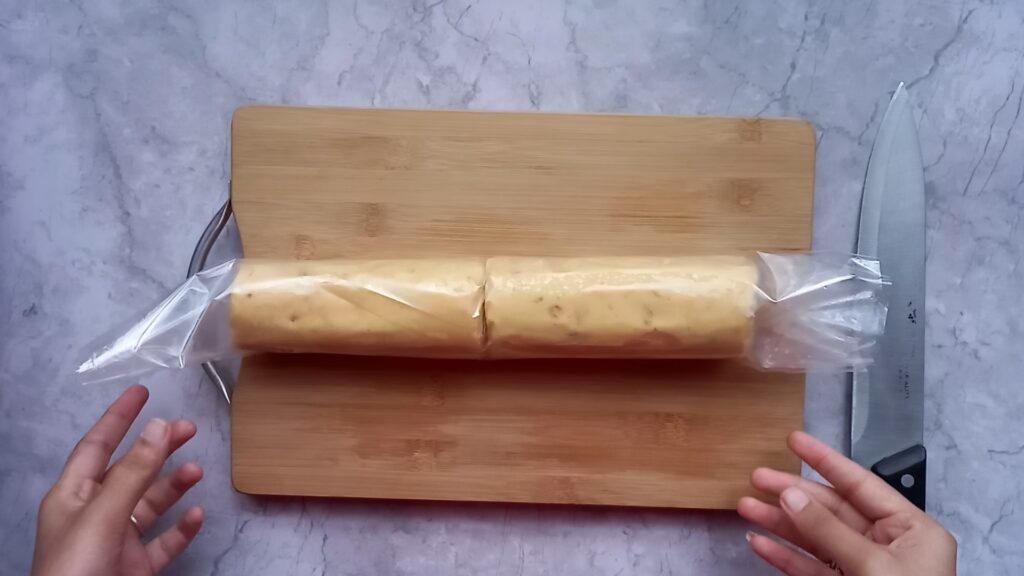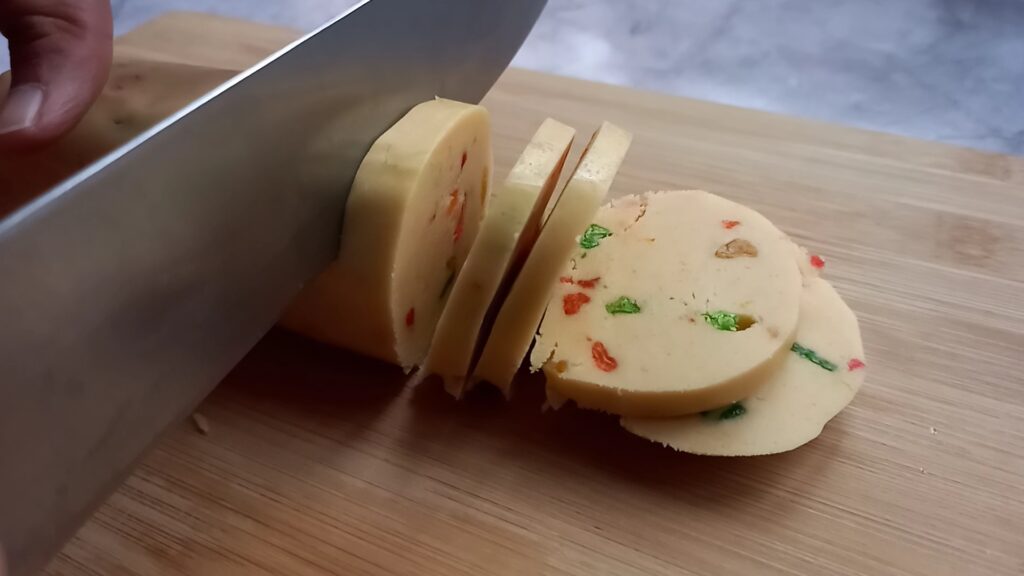 Baking of cookies
Now take a steel plate or tray. Line it with baking paper. Add cookies and it is ready to bake.
Now, take a large pot, add sand/salt to the bottom of the pan. Place any plate or wire stand. Preheat the pot for 10 minutes on medium flame. You can also use a pressure cooker but remove the whistle of the cooker. You can also bake this in the oven for 8 to 1o minutes at 180 degrees Celcius.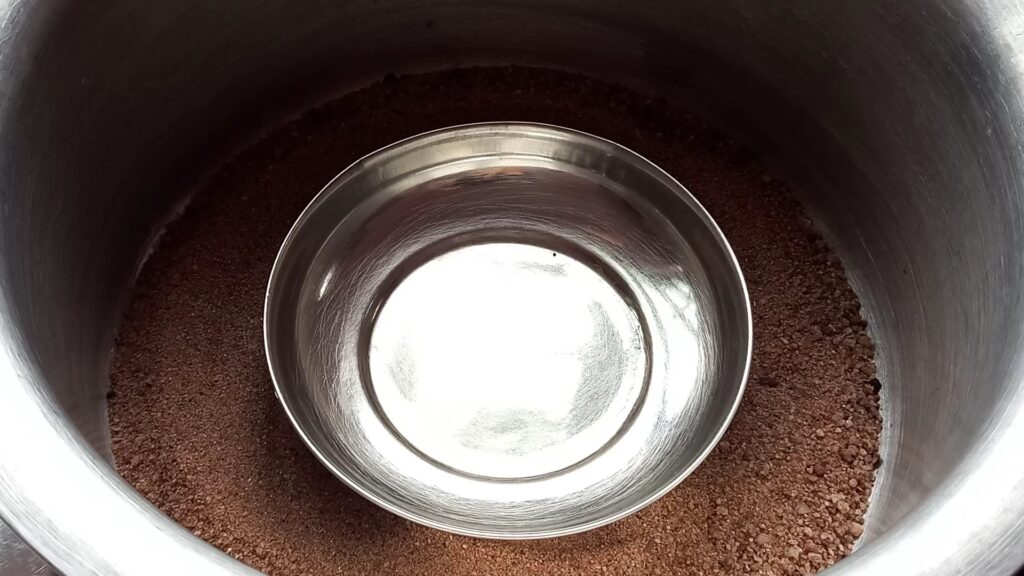 Place the cookie tray in it. cover the pot and Bake it for 30 to 35 minutes on low flame.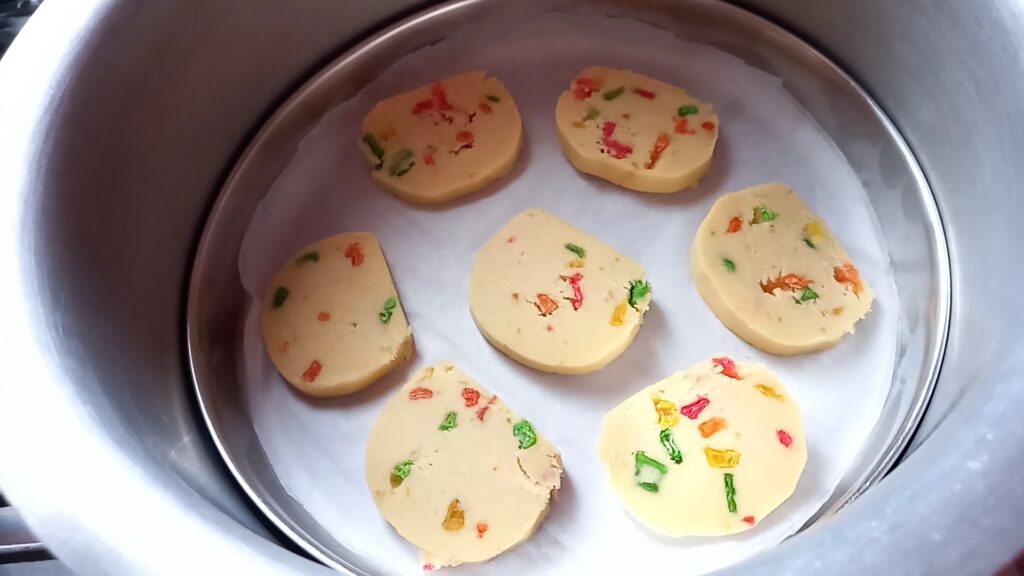 After that remove it from heat and bake all of them like this.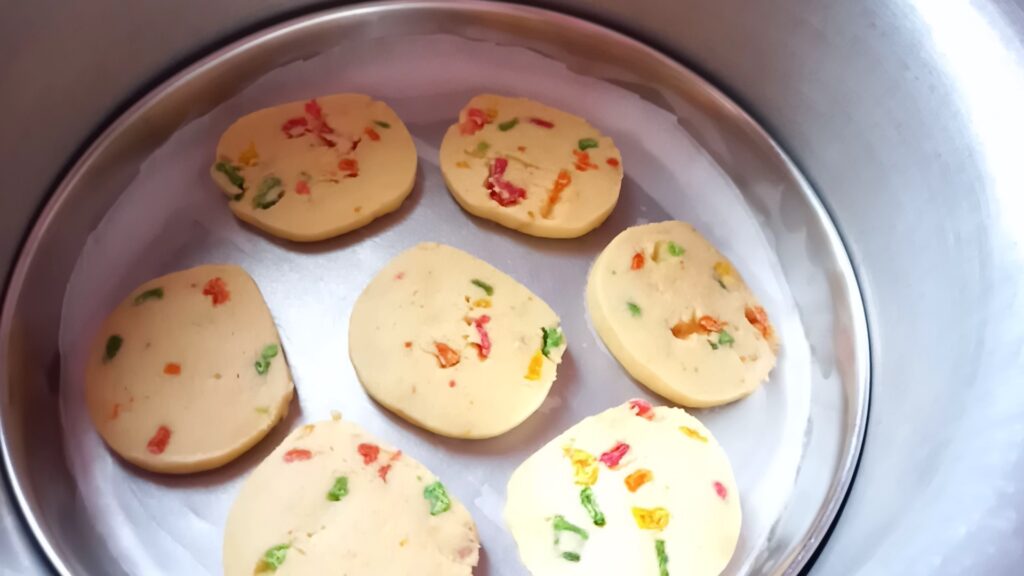 Leave it to cool down. Then store this in a jar.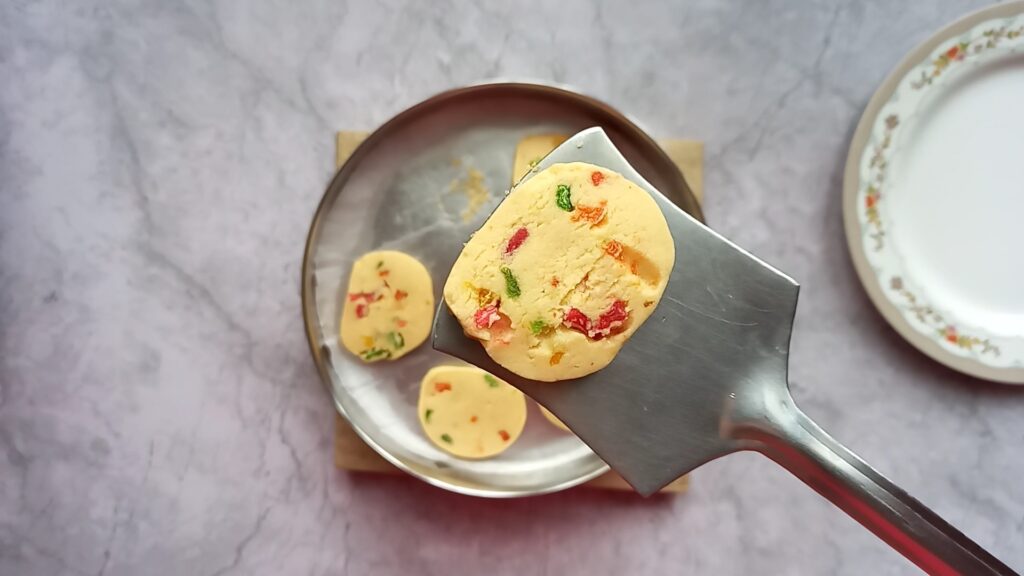 Our simple eggless and without oven tutti frutti cookies are ready to eat.